It's been quite the week in the theme parks world with reopenings, massive changes, and potential modifications to health and safety regulations.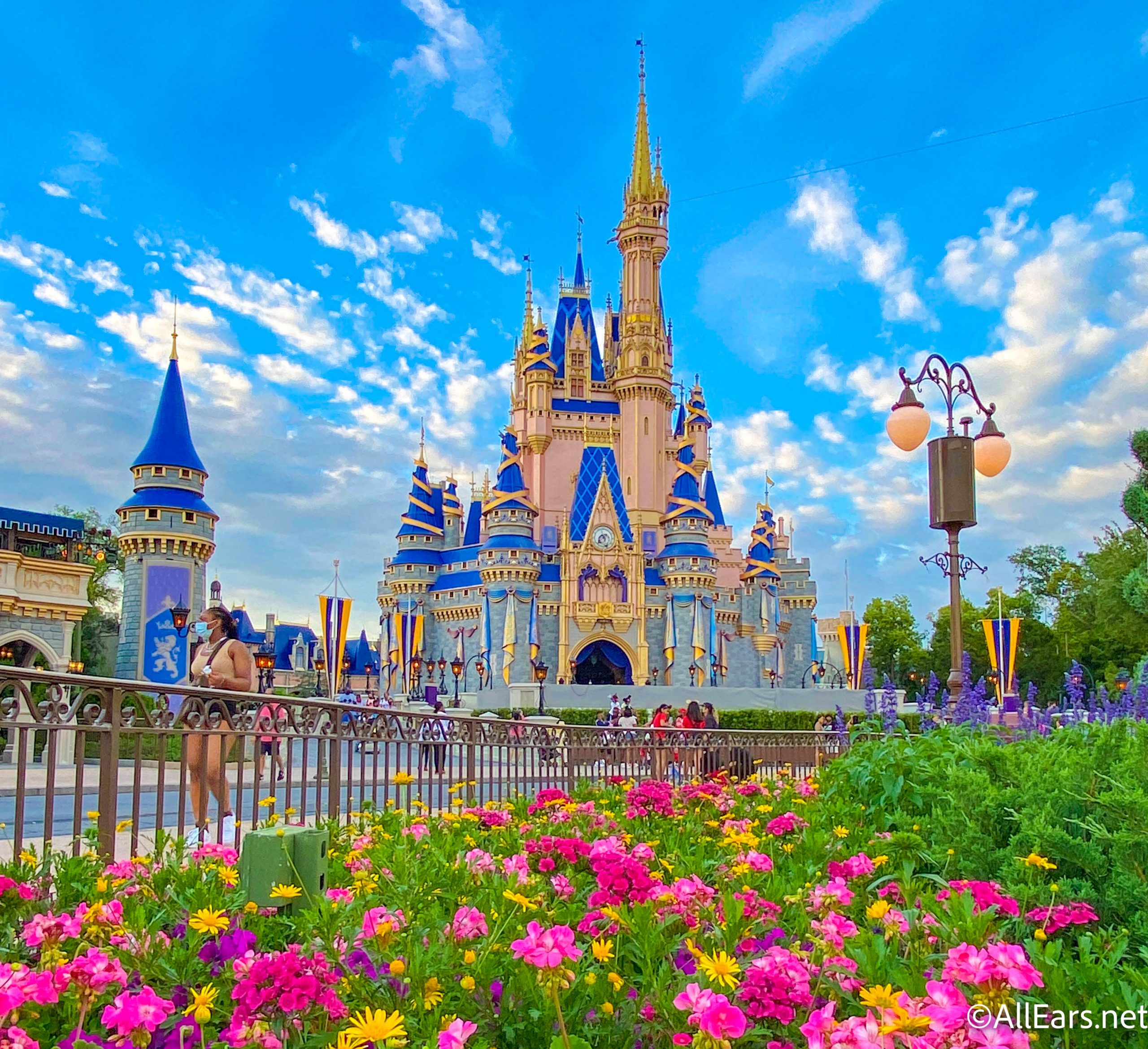 We know it can be hard to keep up with everything going on in the Disney and Universal Parks on top of your busy schedule. So, that's why we're breaking down the biggest news you may have missed this past week!
Disney Changes Cast Member Appearance Policies
In order to allow for more unique express, Disney has allowed more flexibility in the ways that Cast Members identify and express themselves. As a part of these changes, there are more permitted options in gender-inclusive hairstyles, jewelry, nail styles, costume choices, and appropriate visible tattoos.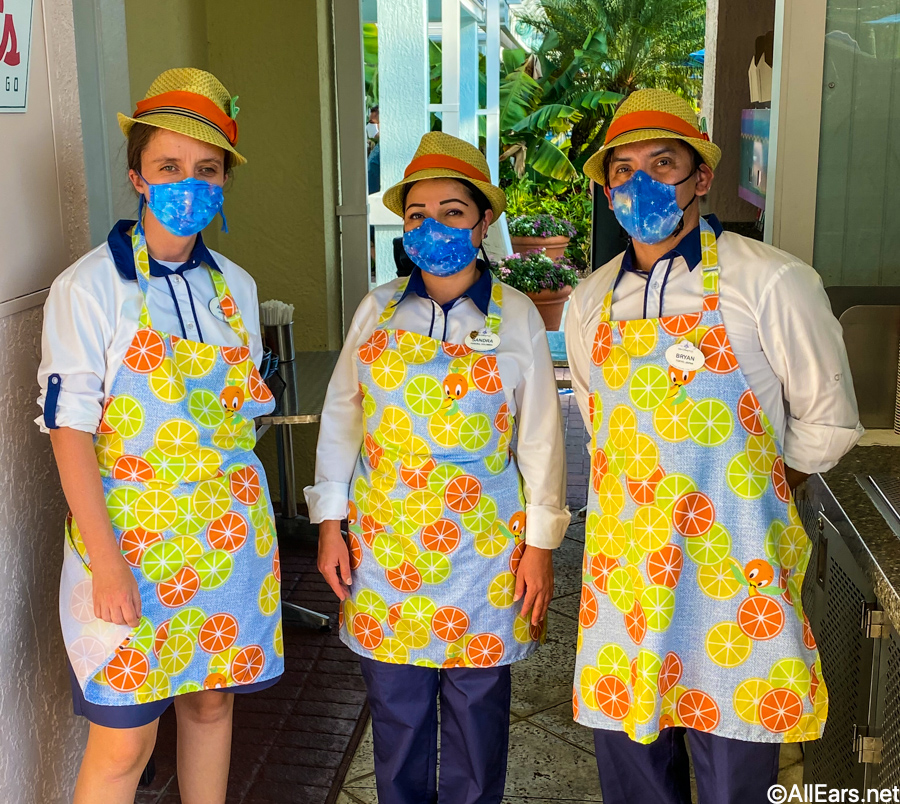 Disney has stated that they find it extremely important for Cast Members to express their cultures and individuality at all times, even on the job. We were even able to visit with a few Cast Members who had their amazing tattoos on display…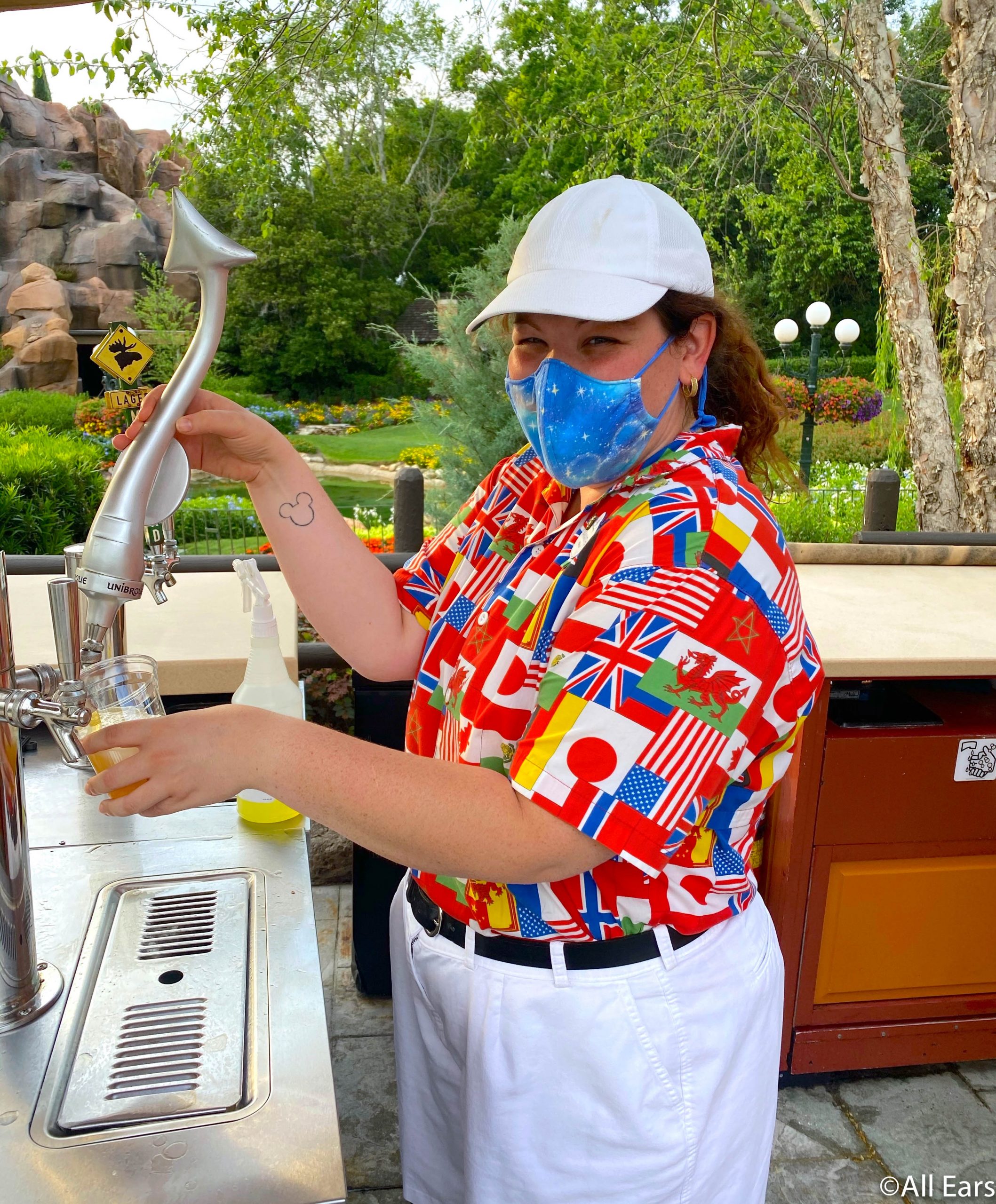 …as well as colored nails…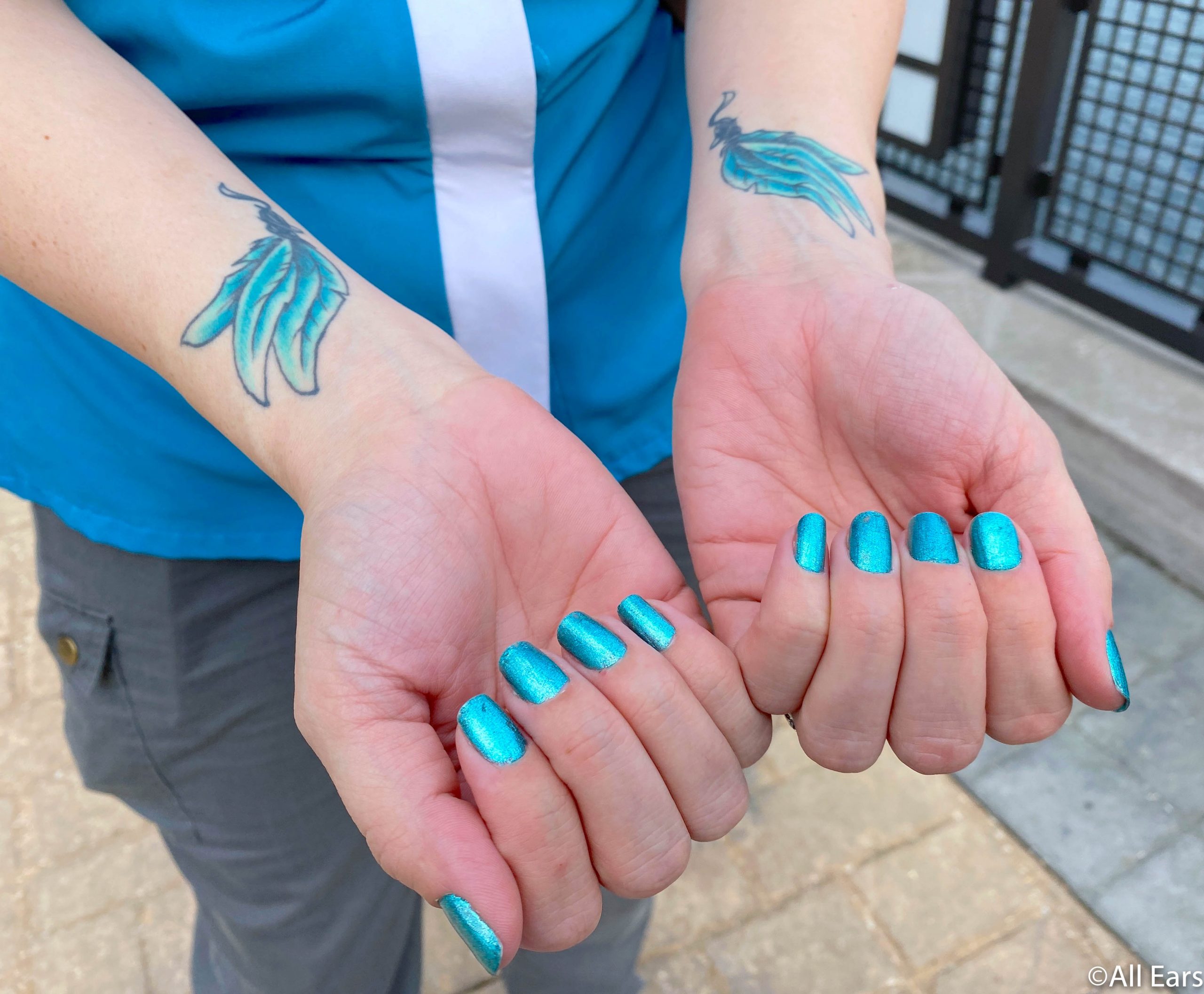 …and earrings that are a part of the new list of guidelines.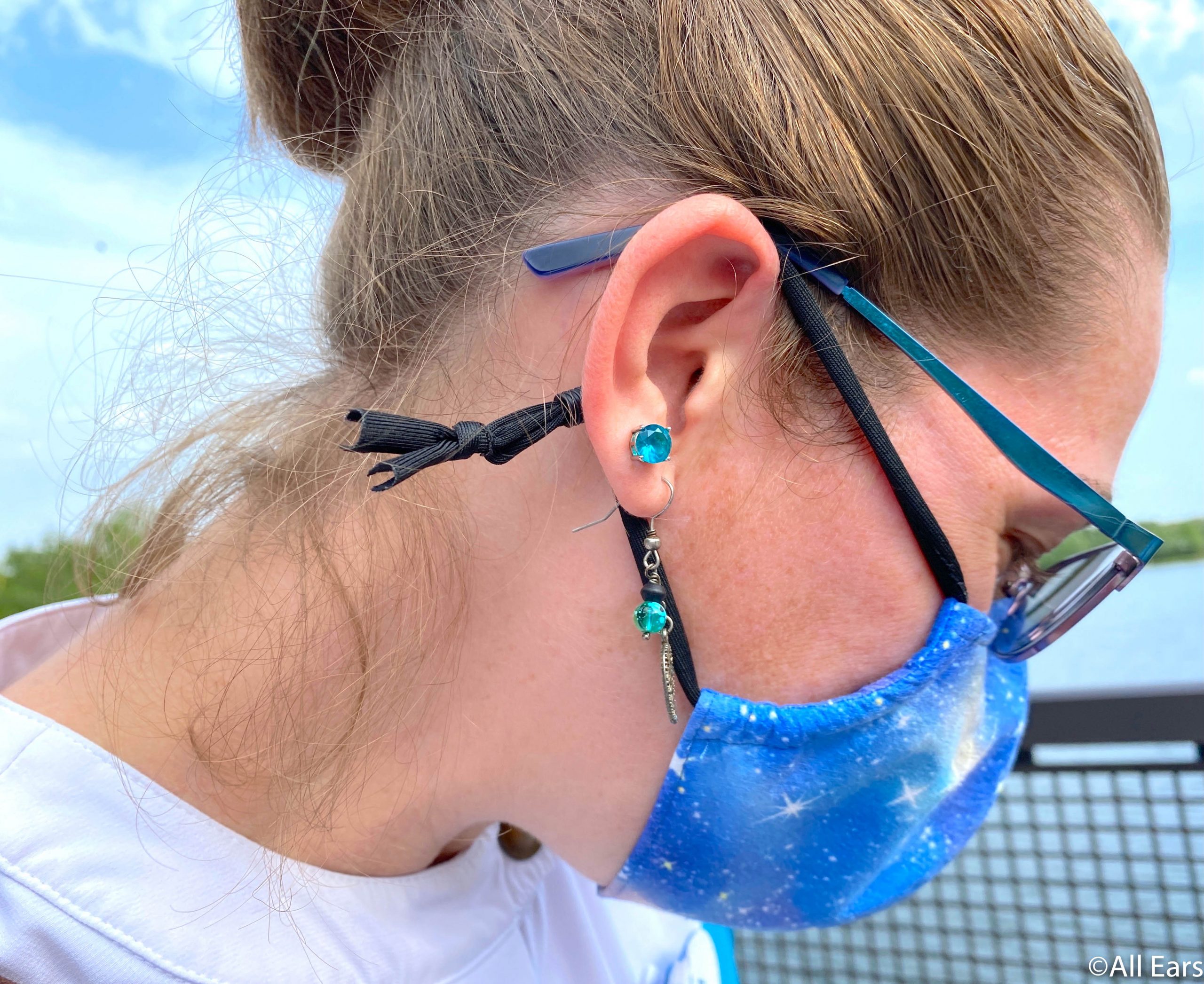 We'll have to be on the lookout for more Cast Members' unique styles when we return to Disney World and Disneyland at the end of the month! You can see the full set of requirements and guidelines here.
Mask and Distancing Rules Could Be Relaxed in Florida
Health and safety regulations have continued to see shifts moving forward. And, now Central Florida may be making some major updates to its mask and distancing procedures. In a press conference with Florida's Orange County Mayor Demings, he noted that "we are working with the Department of Health on a plan to phase reducing requirements of wearing facial coverings and social distancing."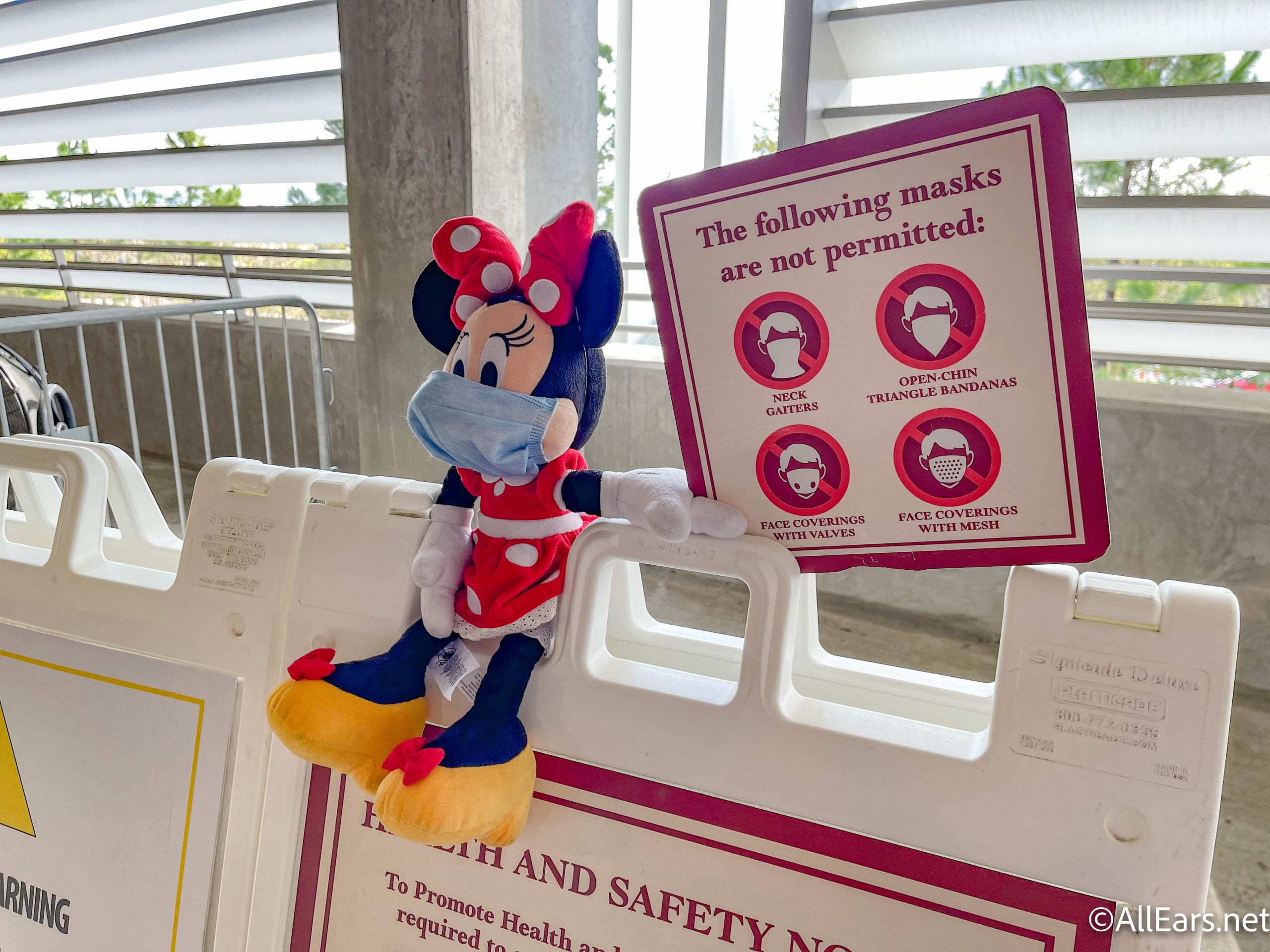 They hope to make an official plan of action soon, while also taking into account the changing CDC requirements, the number of COVID-infections in the county, and the vaccination rate. Demings said that the state is looking into a "phased approach at reducing the restrictions" that will have specific regulations for both inside and outside gatherings. Face mask requirements will not go away immediately as health and safety regulations "are still a few months away from that."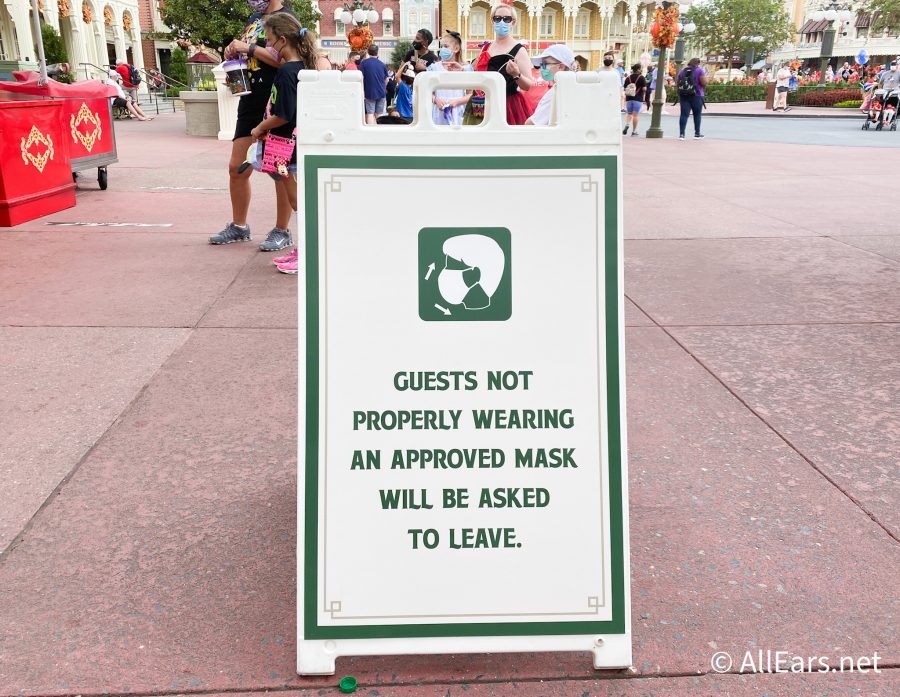 Currently, Disney World still requires guests to wear masks when they're in the parks, but they also now allow people to remove their masks briefly for photos. Vaccinations will also be more widely spread as all adults will be eligible to be vaccinated by April 19th.
We Noticed Something Different About the Rise of the Resistance Boarding Groups
Recently, the Boarding Groups for Rise of the Resistance have been operating with availability at 7AM and 1 PM daily on My Disney Experience. The 7AM Boarding Groups could be reserved from outside of Disney's Hollywood Studios, while you needed to be physically inside the park for a Virtual Queue slot at 1 PM.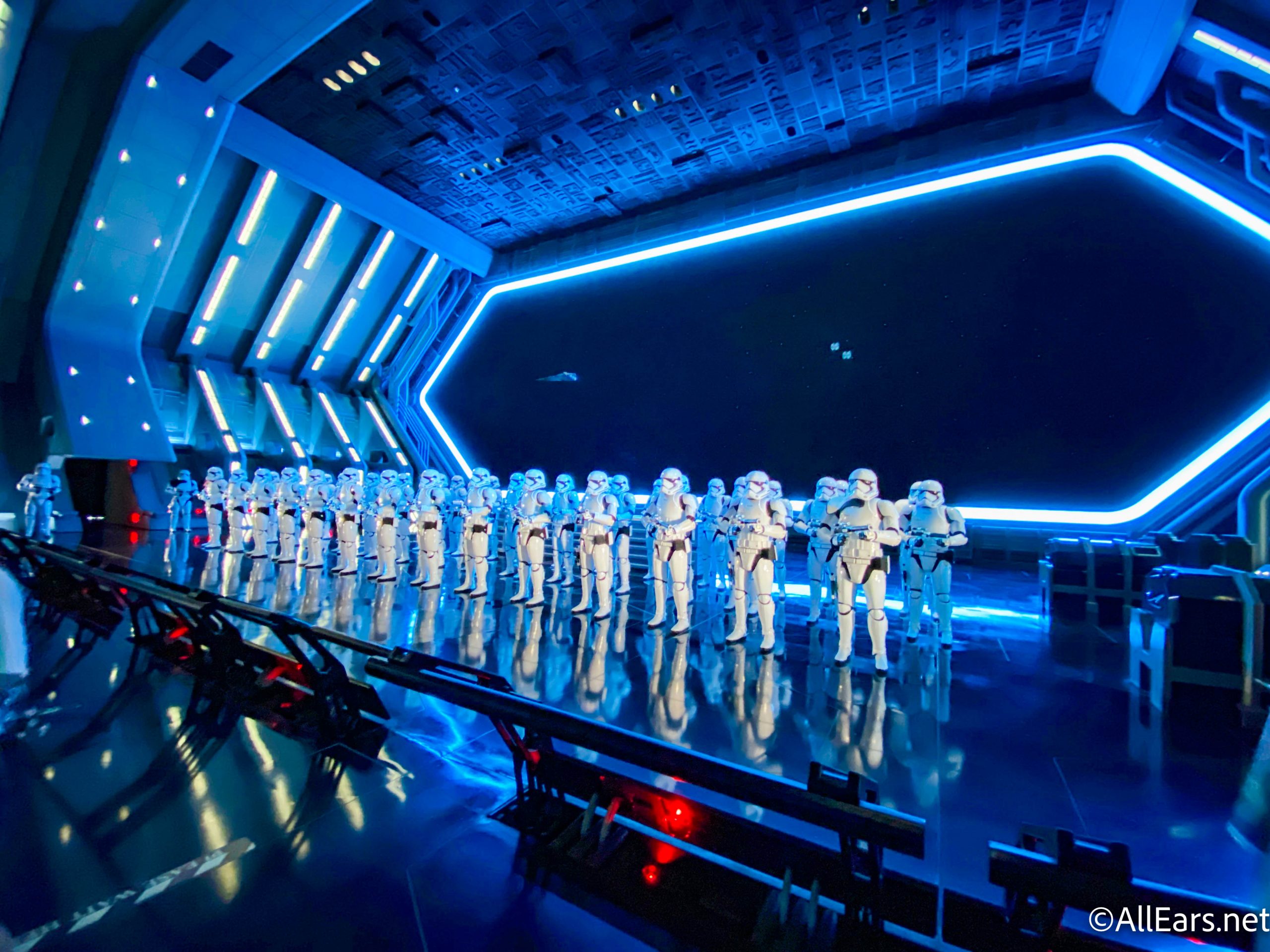 When we scanned into Disney's Hollywood Studios in the morning prior to 1 PM, we decided to test a theory by walking outside of the park to try and grab a Boarding Group. As we opened the My Disney Experience app from the McDonald's on Disney property, we were actually able to secure a Boarding Pass!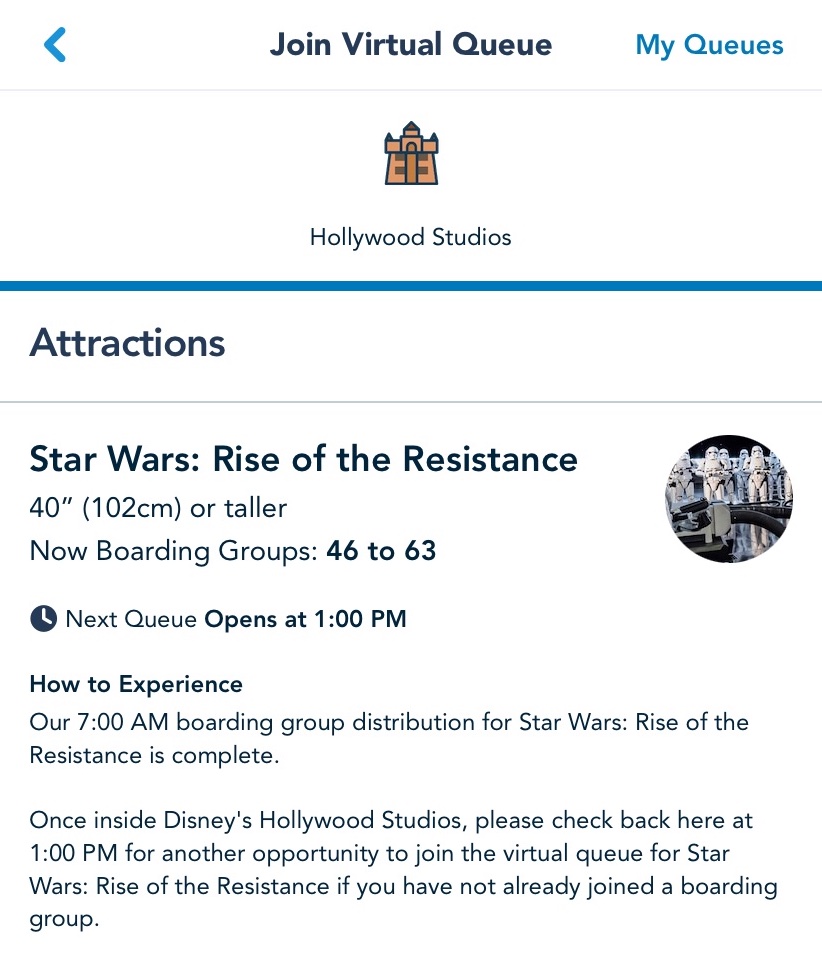 Disney hasn't announced that you can snag a Boarding Pass at 1 PM if you've scanned in earlier and left the park. However, this was the case during our visit! So, be sure to scan into Disney's Hollywood Studios prior to the 1 PM time period for this to work. And, we'll update you on whether Disney makes this an official new Rise of the Resistance option!
ALL the Disneyland News
We're only a few short weeks away from Disneyland's grand reopening at the end of this month! And, the parks are already putting preparations in place by calling back Cast Members, redecorating popular attractions, and even putting NEW features in place at some of the most iconic spots of the parks.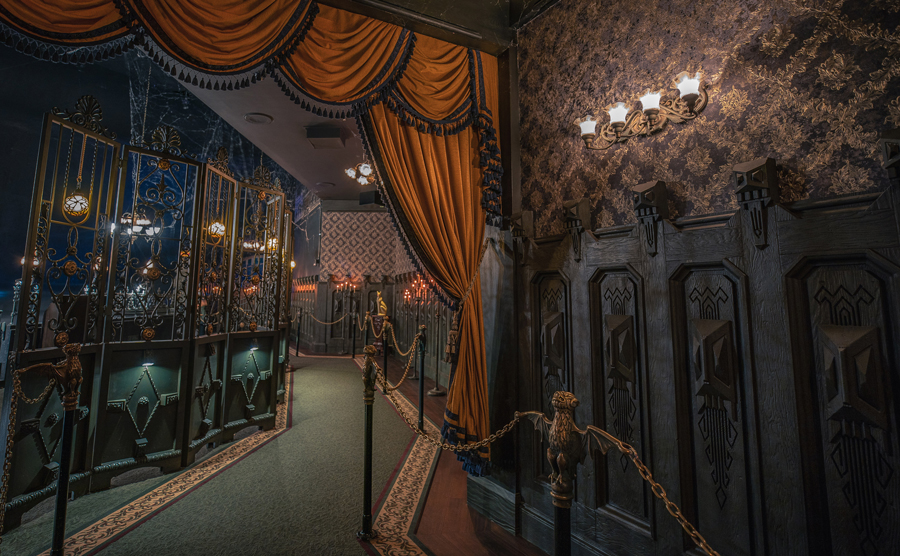 Prior to the parks opening, Disneyland's tickets and Park Passes both became available to guests (and quickly began to fill up while experiencing high volumes of traffic). Bookings for Disneyland's hotels also opened up, as Disney's Grand Californian will welcome visitors back on April 29th. Only California residents will be able to dine at the hotel, though.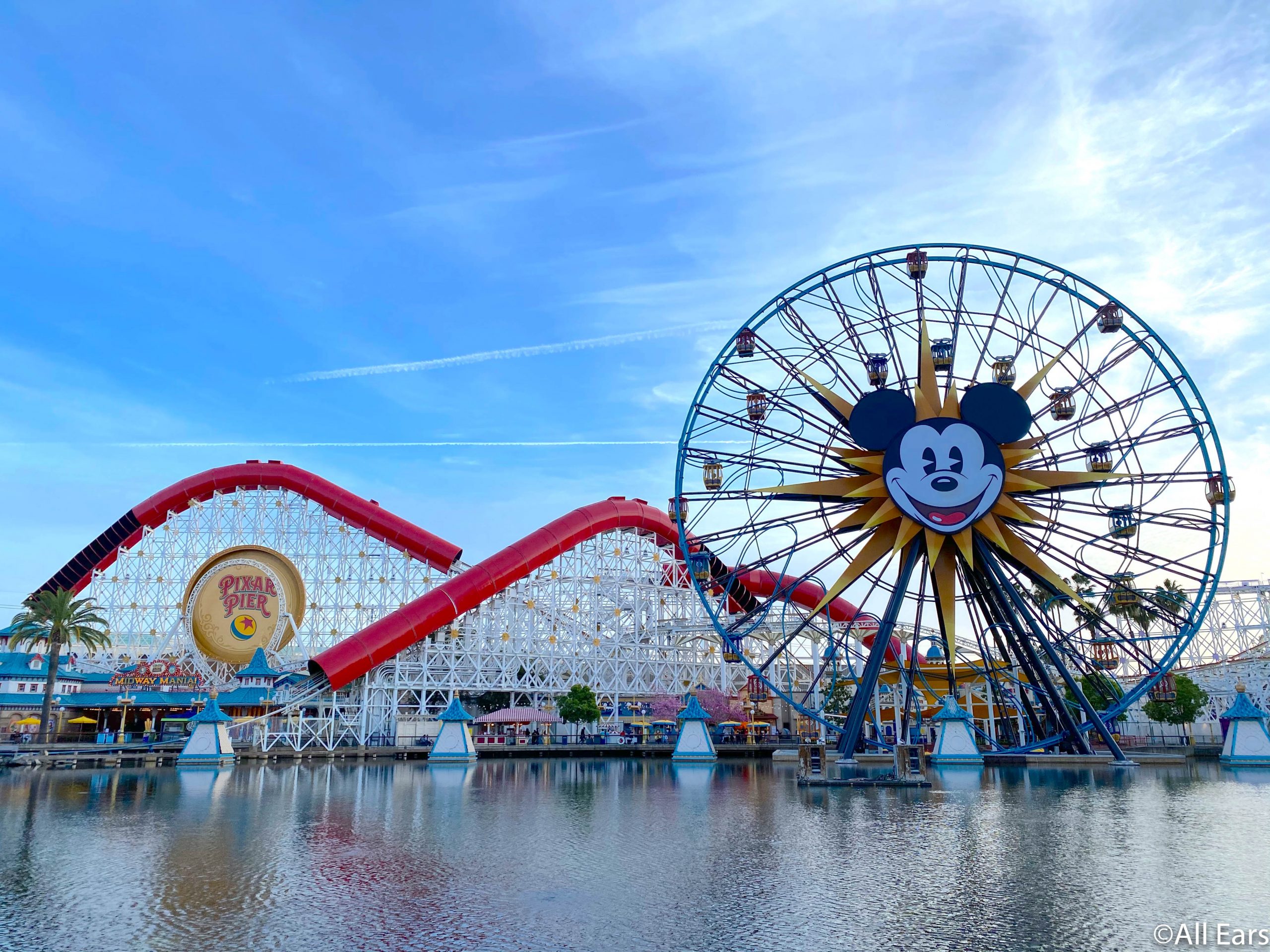 Since Avengers Campus will be debuting on June 4th after Disney California Adventure's grand reopening, reservations for that day also started filling up FAST! Along with Avengers Campus, Disney revealed a poster for the overhaul of Snow White's Enchanted Wish that will open soon too.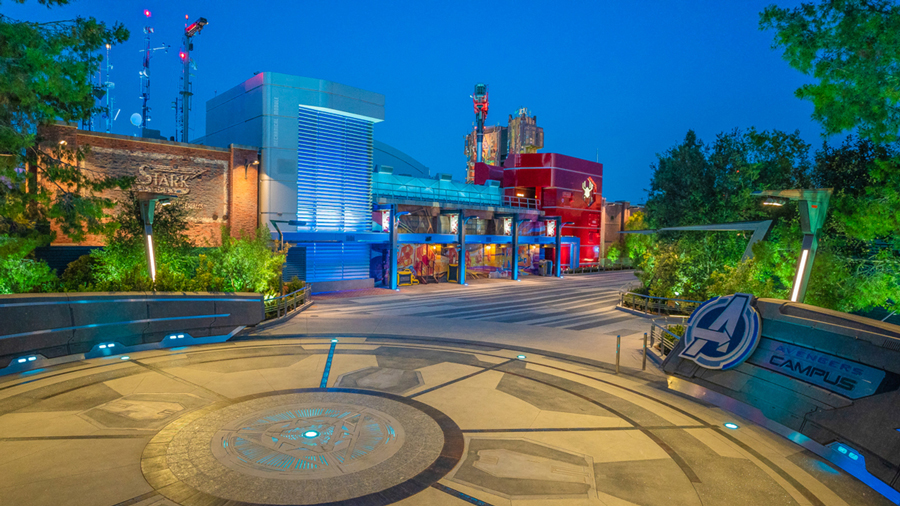 Disney also added the additional requirement that guests will be removed if they use profanity or offensive language. Now that theme parks are opening, California's small businesses have even started to rebound!
As we make our way to the grand opening of Disneyland Resort on April 30th, we'll be sure to give you a full look at everything new and different.
Universal Hollywood Officially Reopens
It was a BIG start to this weekend when Universal Hollywood had its official grand reopening on April 16th!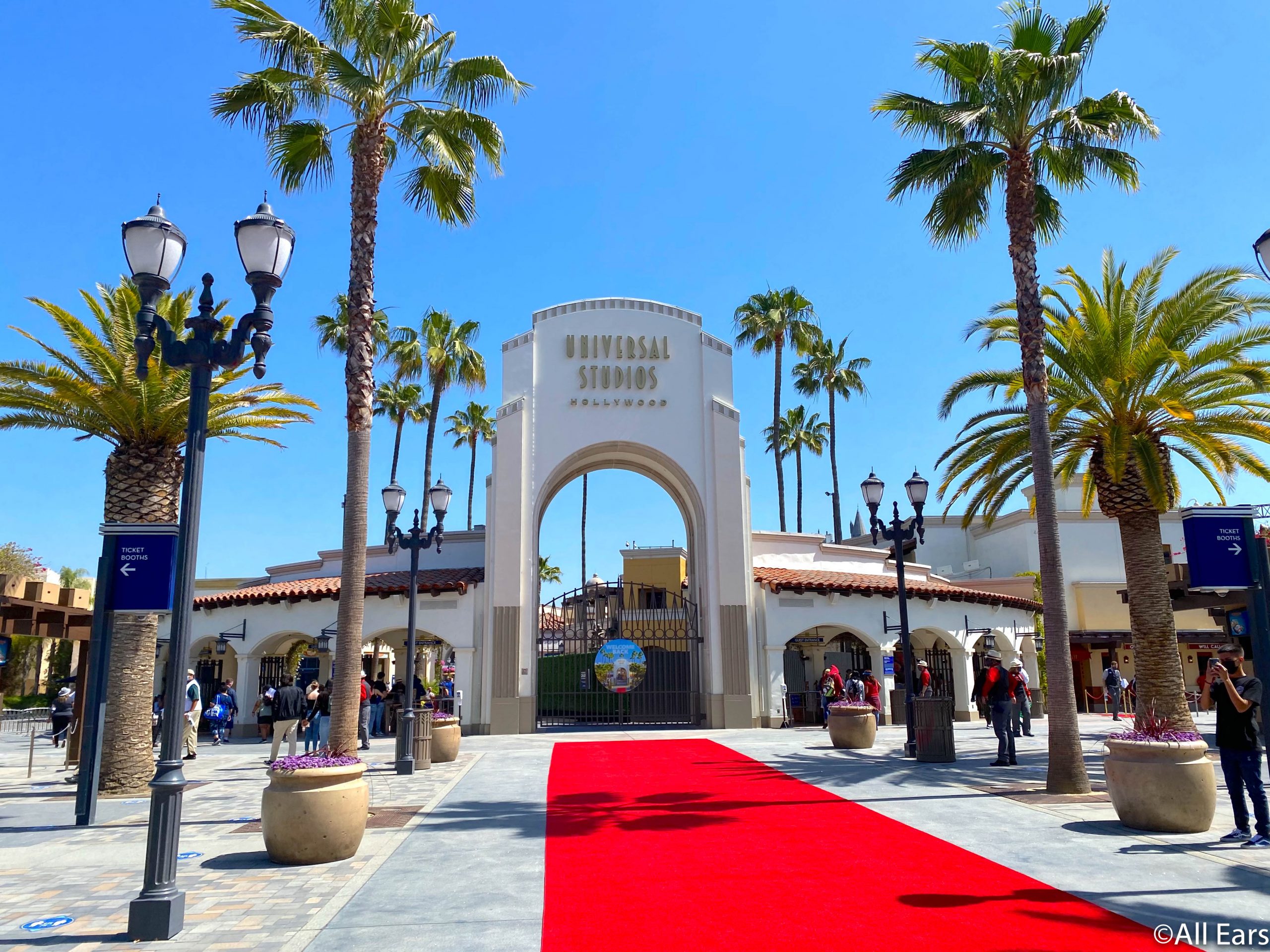 We took you with us all around the parks to check out the health and safety regulations and ride processes in place.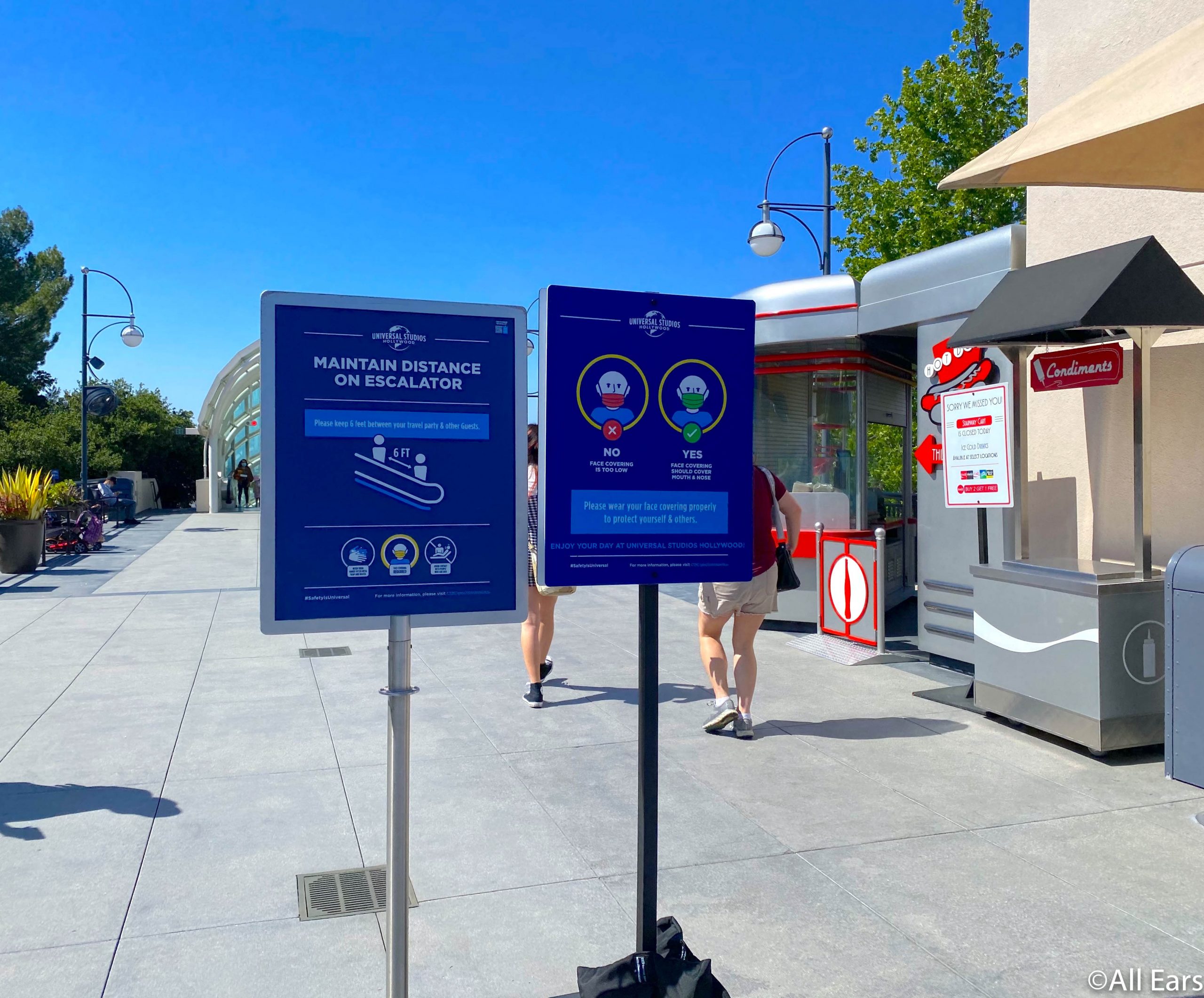 During our visit, we gave you a first look at the brand new Secret Life of Pets: Off the Leash attraction…
…a sneak peek into the updated animatronics and features of Jurassic World — The Ride…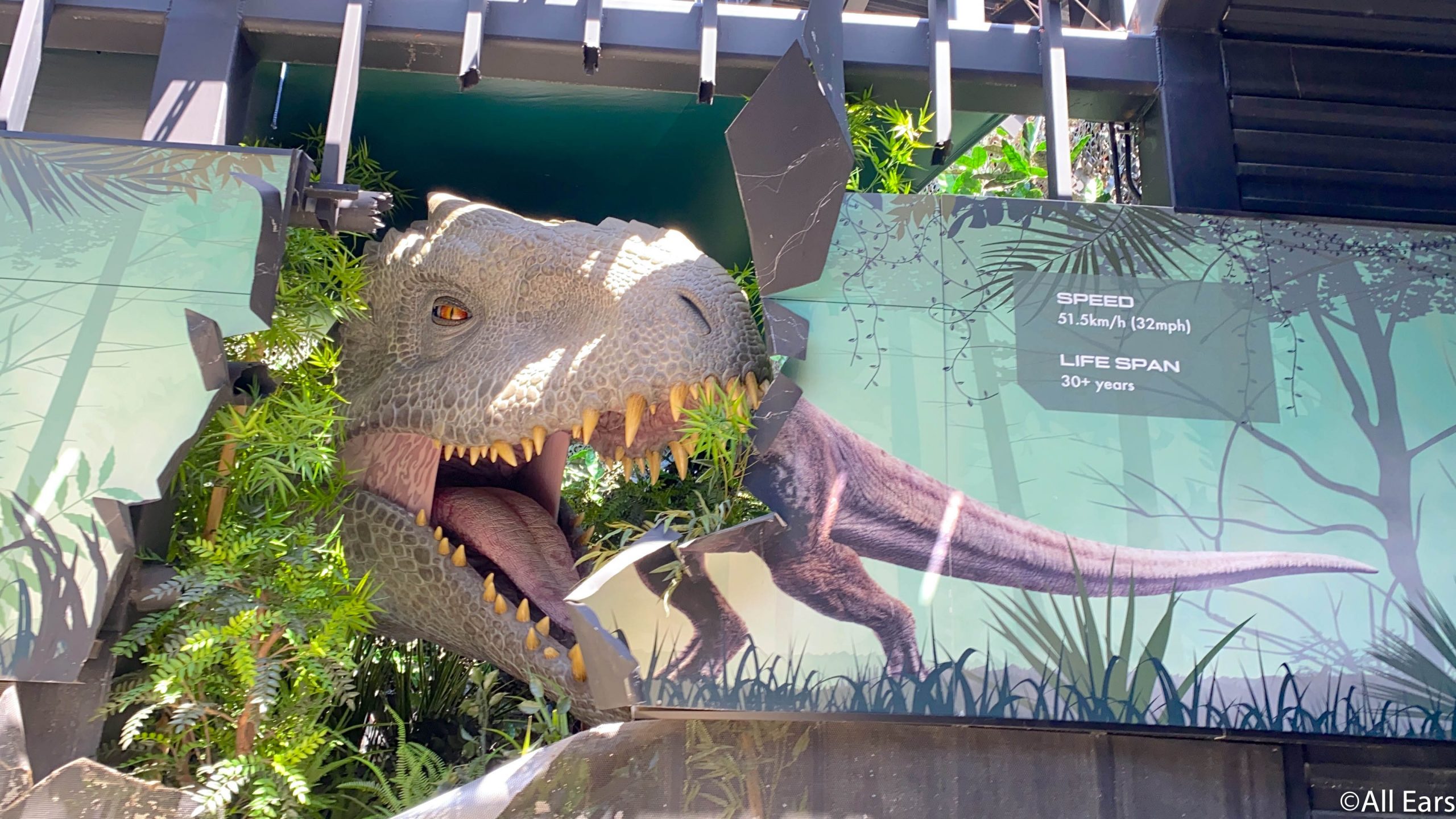 …the opening of the new Minion Cafe…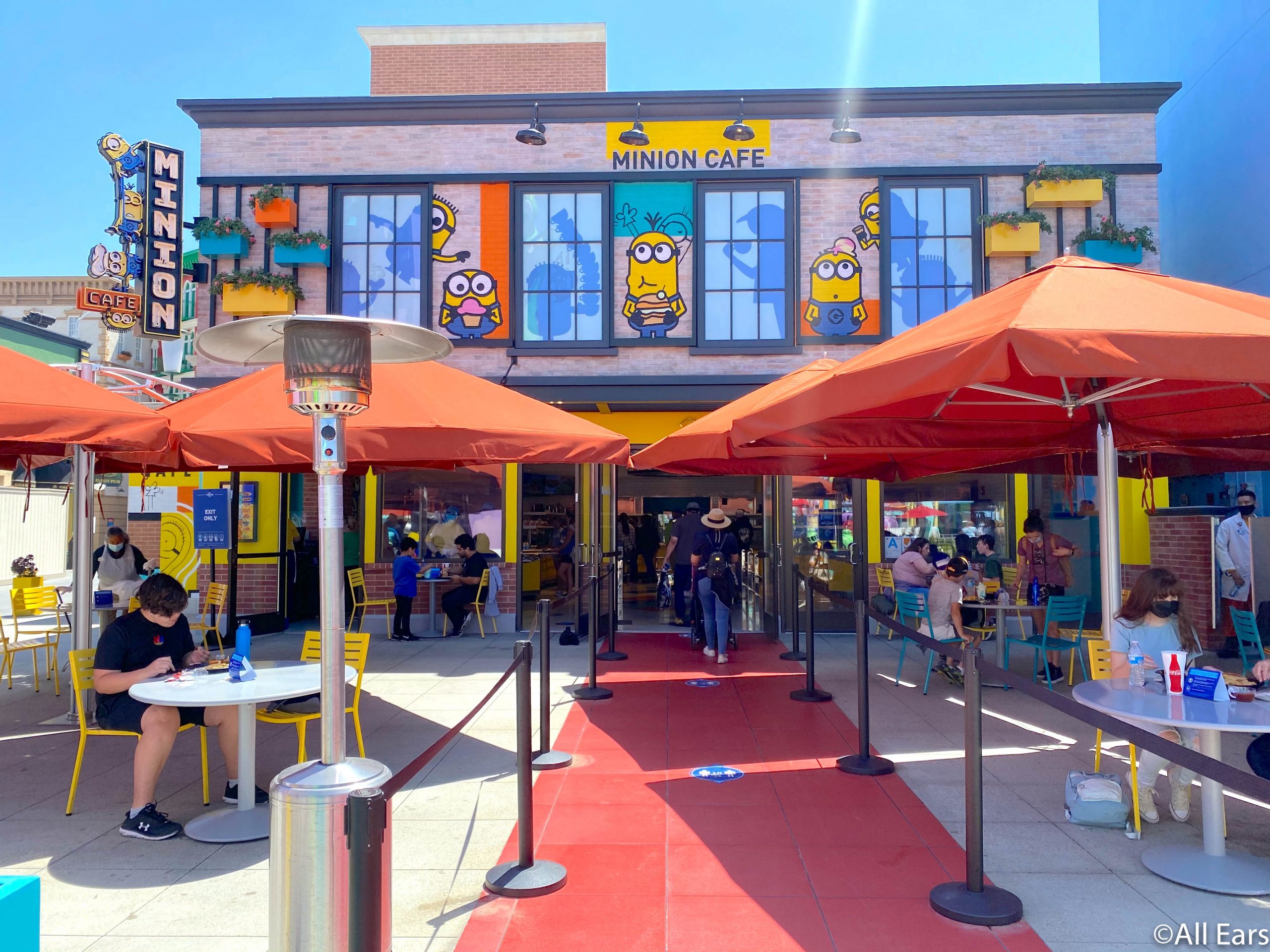 …and so much more!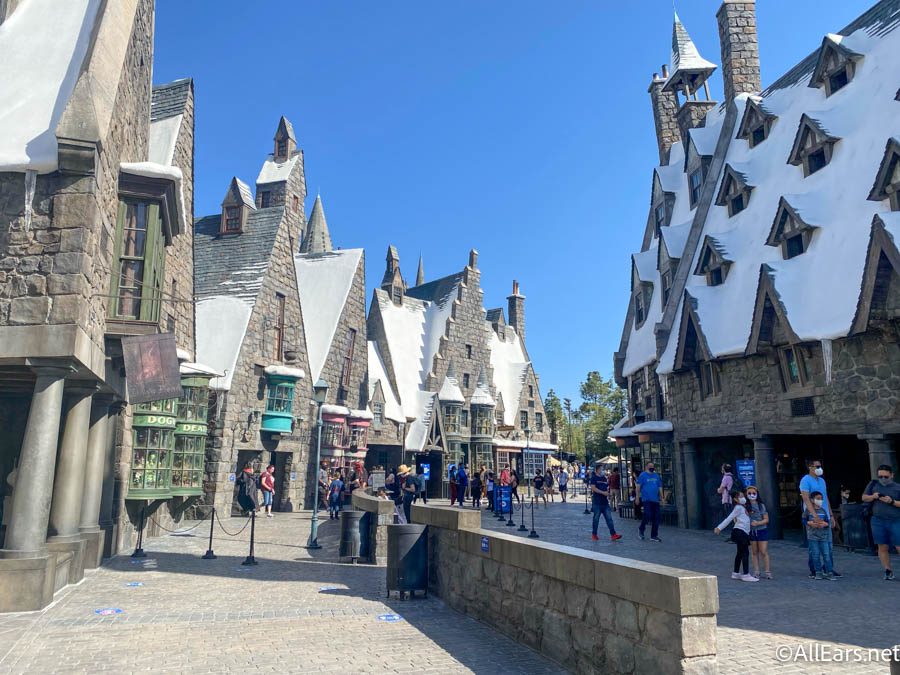 You can take a full look at all our adventures here! And, we'll continue to give you a look at everything happening in Universal Hollywood as we return.
That's a lot of news, but we're so glad we can share all of the information you need to know throughout the week! And, you can stay tuned with All Ears for even more details about theme parks and beyond!
What news are you the most excited this week? Let us know in the comments below!