Some people think eating at Walt Disney World is all about the corn dog nuggets and French fries. While those are definitely some treats that Disney does incredibly well (and we've definitely enjoyed our fair share of them), there are SO many places to eat around property with unique offerings.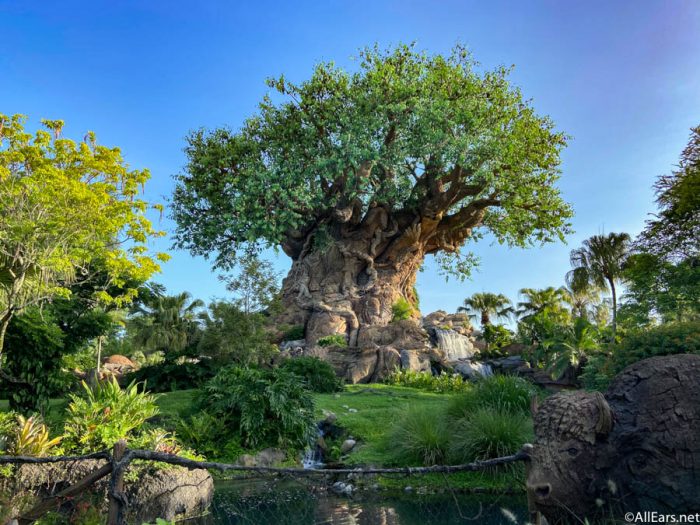 Ever wondered which unique spots the Disney pros frequent in Disney's Animal Kingdom?
Here are the top restaurants and snack carts you've got to try to eat like a Disney pro in Disney's Animal Kingdom.
1. Nomad Lounge
There are SO many good things to say about Nomad Lounge (and we say them a lot!). First, it's got comfortable outdoor seating that's shaded and can provide a much-needed break from the chaos of the park.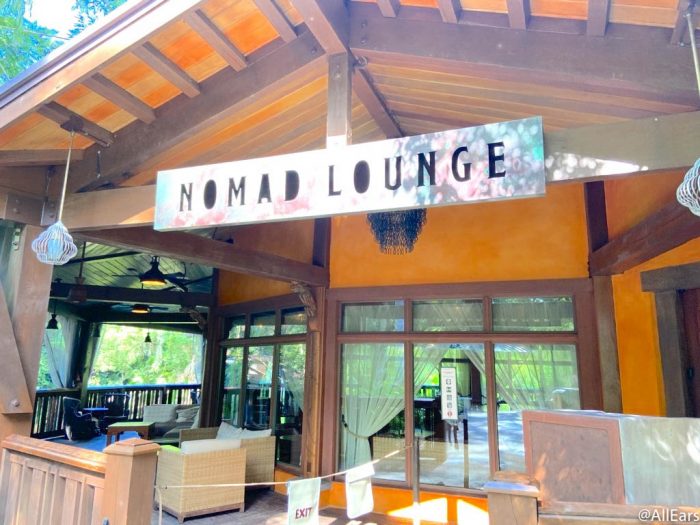 It's also tucked away. It's next to Tiffins, over by one entrance to Pandora — The World of Avatar, and it's often fairly quiet. It's a lounge, so it's a nice mix of fast service with the ability to also sit down and be waited on. You may also be able to grab a seat over by the water and get food and a show as you watch the character cavalcade boats pass by.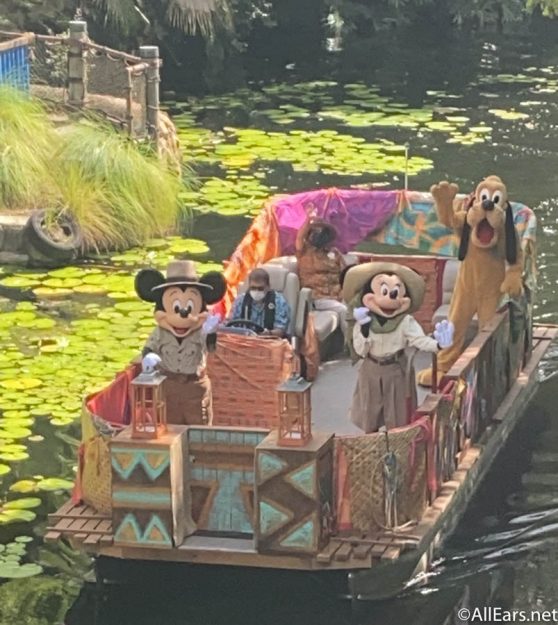 You can find a variety of fantastic drinks at Nomad Lounge, including coffee, beer, wine, specialty cocktails, and non-alcoholic options.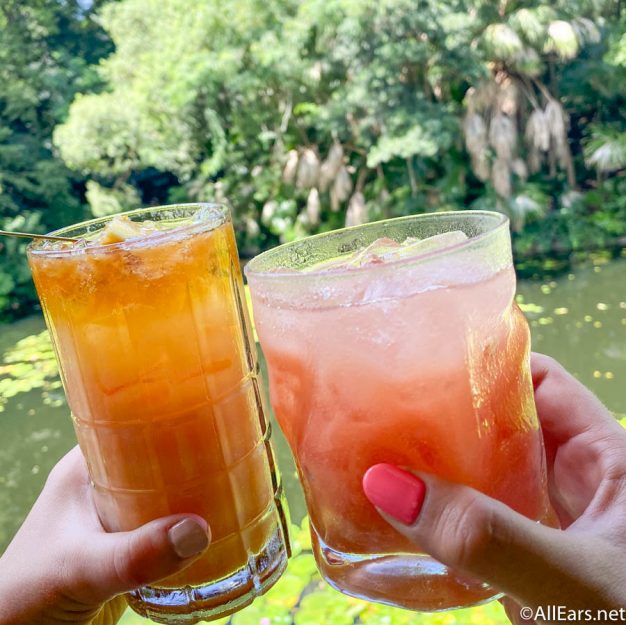 But, most importantly, Nomad Lounge has some absolutely delicious food! We're talking Churros served with Vanilla Cream and Chili-Strawberry dipping sauces…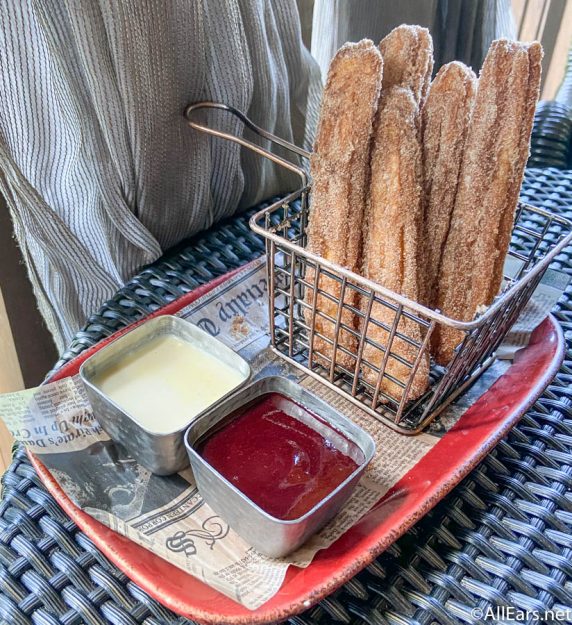 …Tiffins Bread Service with Red Pepper Hummus, Spiced Coriander Yogurt, and Ginger-Pear Chutney…
…Impossible Sliders with Chipotle Aioli and Yucca Fries…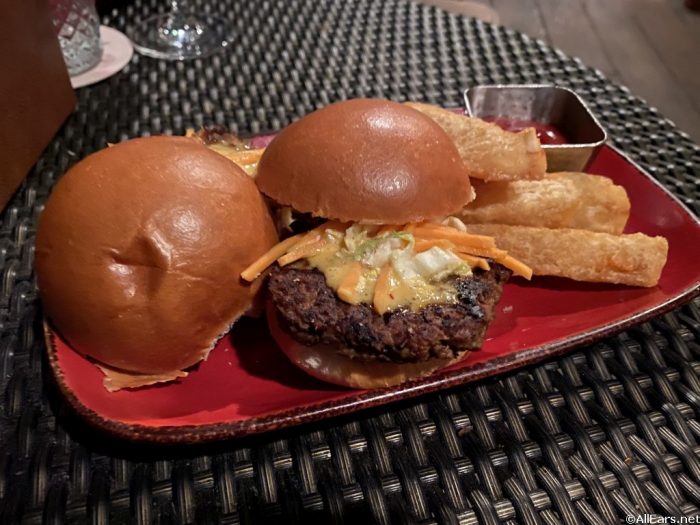 …unique bowls, and all kinds of changing specials!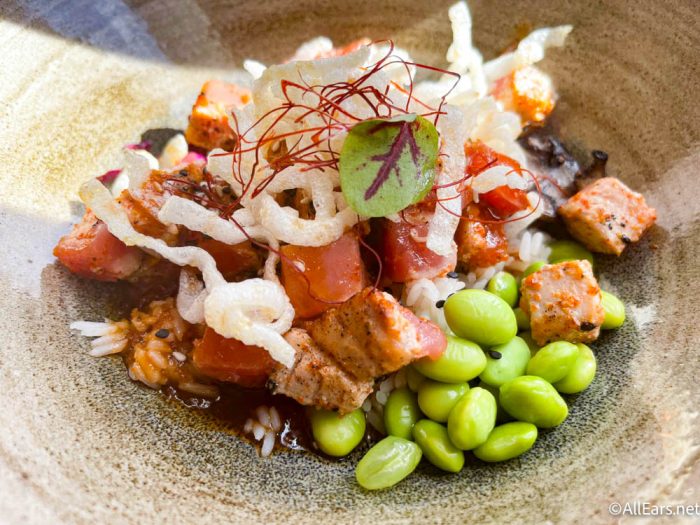 It's a spot you'll want to keep coming back to so you can try all the new items with those wonderful, fresh flavors.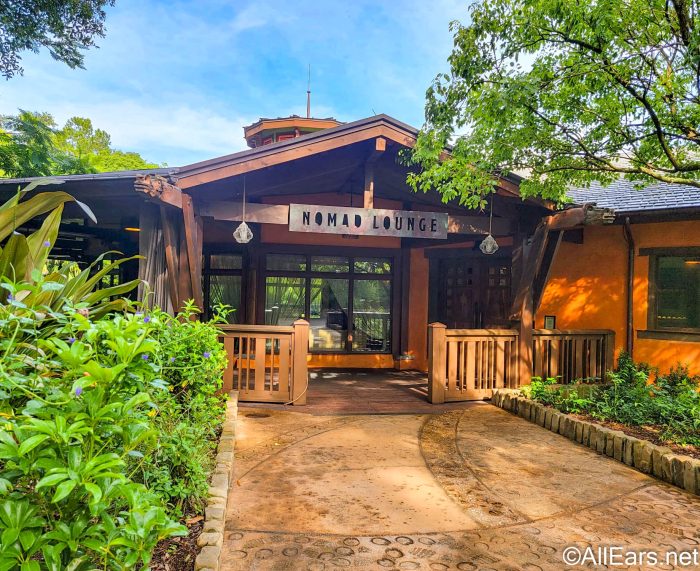 The only downside here is the price. Sometimes the offerings can be rather small for the amount you pay, so if you're a big eater, this may not be the most ideal spot for you to grab a full meal, but it could still make a great snack or break spot even if you just grab a drink and dessert. Overall, this spot is an absolute HIT!
2. Yak & Yeti Restaurant
Delicious food in a uniquely themed environment is what makes Yak & Yeti Restaurant a standout at Animal Kingdom.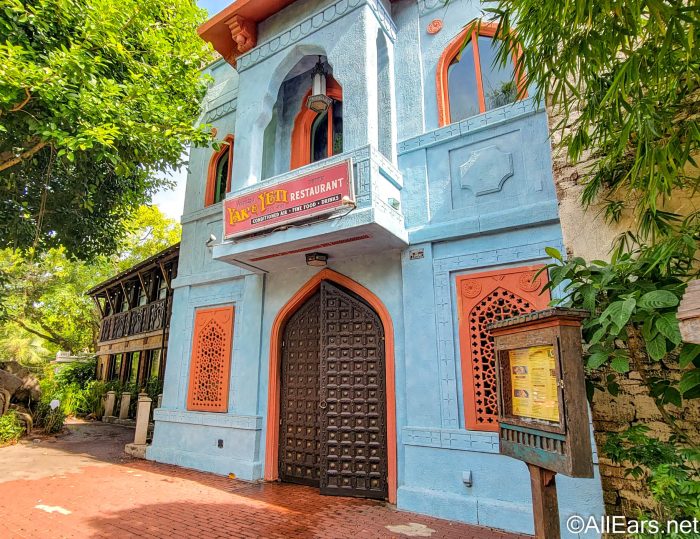 This spot is located in the Asia section of the park, and can provide a much-needed air-conditioned break from the Florida sun. There's really something great on this menu for everyone. For the more adventurous there's Chicken Tikka Masala, Bhaktapur Duck, and Miso Salmon. 
But there are also some "safe" options like Lo Mein Chicken, Coconut Shrimp, Honey Chicken, and a Kobe Beef Burger. For dessert, there are delicious Fried Wontons with Pineapple, Cream Cheese, Vanilla Ice Cream, and Honey-Vanilla Drizzle and stellar Mango Pie.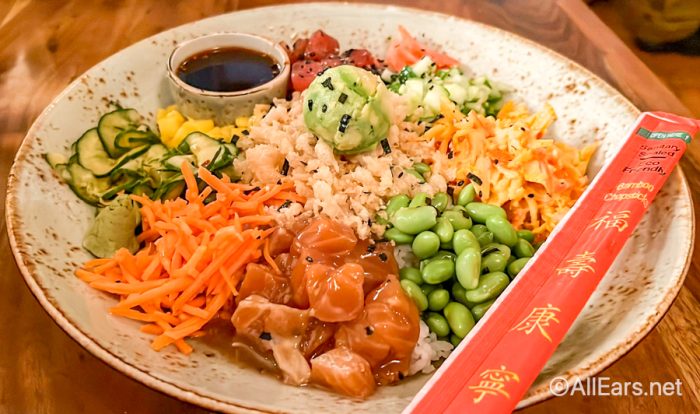 They also often serve a variety of specials that change often, so you'll definitely want to ask about those. This is a spot that the whole family can enjoy and really get immersed in the story and theming of Animal Kingdom while enjoying some delicious food.
3. Flame Tree Barbecue
If you're looking for a great Quick Service option at Animal Kingdom and you want to eat where the Disney pros eat, Flame Tree Barbecue is definitely one of the spots to check out. This restaurant is located in the Discovery Island portion of the park.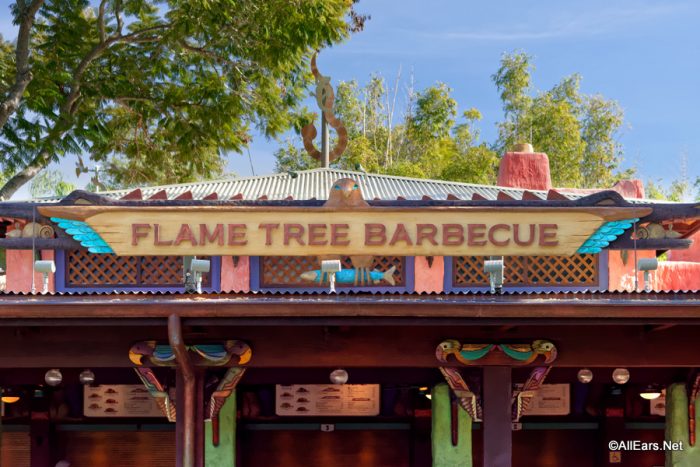 The food here is not your ordinary "theme park food." The menu includes a St. Louis Rib Dinner, Smoked Pulled Pork Sandwich, and Baked Macaroni & Cheese with Pulled pork topped with Onion Rings and Coleslaw.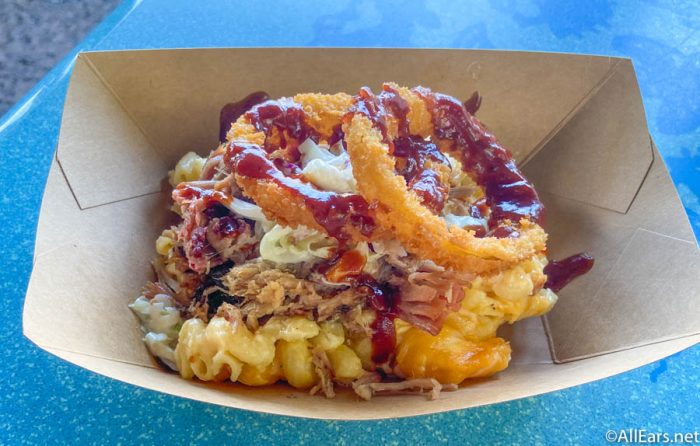 Be sure to use Mobile Order at this spot and try to grab a table far away from the crowds in a shaded and quiet place so you can truly sit back and relax. If you sit with views of the water, you may also see the Character Flotillas pass by here as well.
4. Satu'li Canteen
Cheeseburger pods. Need we say more? Satu'li Canteen is a Quick Service spot in Pandora — The World of Avatar.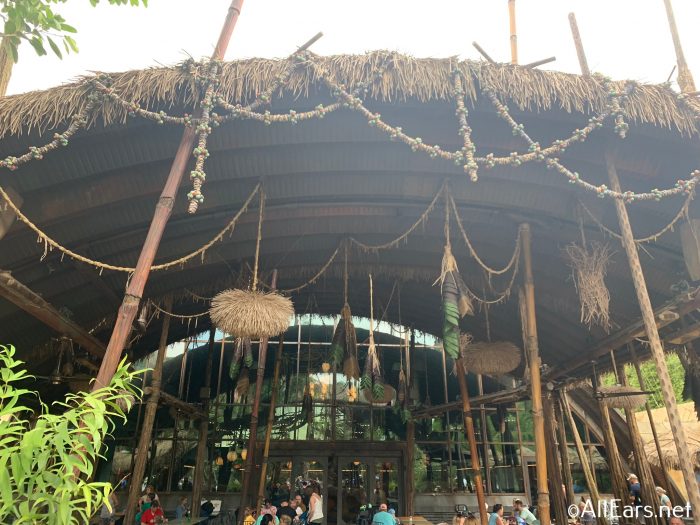 Here's why the Disney pros eat here. First, again, Cheeseburger Steamed Pods. Just look at these beauties! You can get one on the kids' menu or two from the adults' menu, and they are delicious! It's all the things you love about a cheeseburger tucked inside a steamed bao bun. Such a fun way to eat favorite flavors.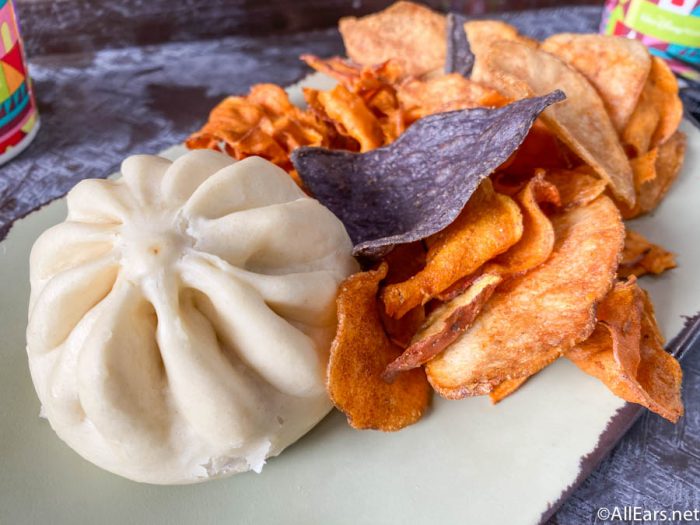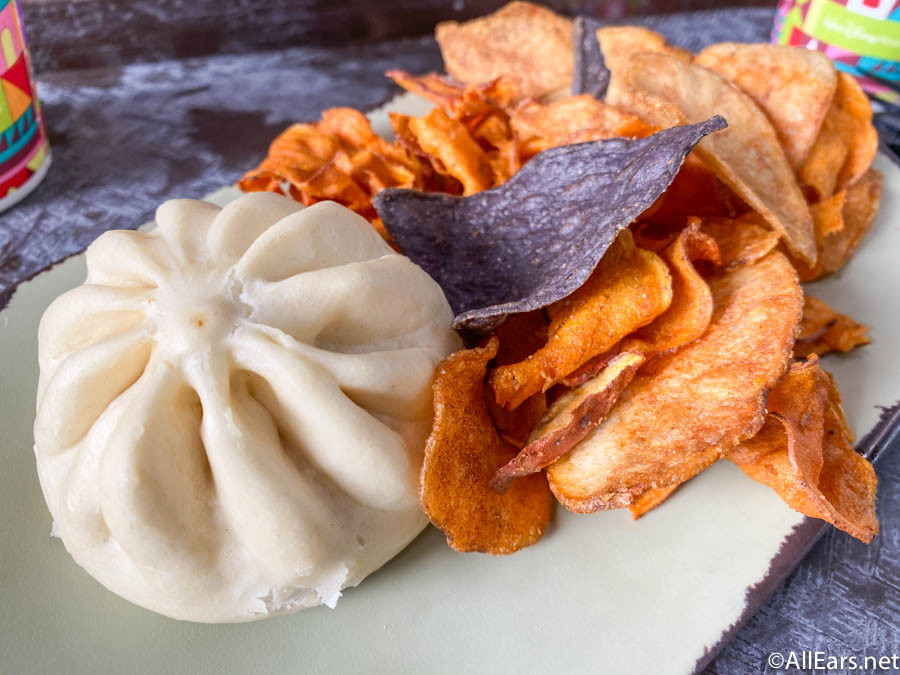 Second, the pros love Satu'li's customizable options. There are lots of ways you can make your meal here taste just the way you like it. The main entrée offering here is the bowl. Specifically, you can get your bowl with grilled beef, chili-garlic shrimp, wood-grilled chicken, crispy fried tofu, or a beef and chicken combination. You can then choose your base; the options include a red and sweet potato hash, rice, and hearty salad. You can also then select a sauce,  including a black bean vinaigrette or a creamy herb dressing.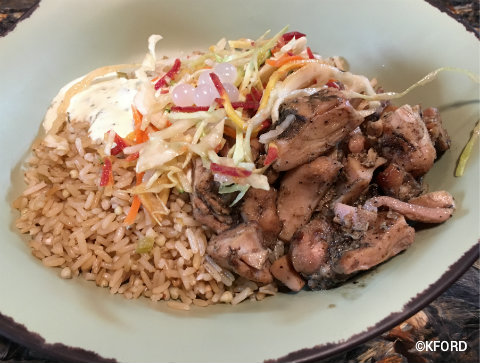 Everyone can feel like they're getting a dish that's customized to their needs and likes at this spot. Again, these bowls are not your typical Quick Service Disney food. They're light and refreshing and will fill you up without making you feel sluggish.
5. Tusker House
Last, but not least, Tusker House Restaurant. This spot is a character dining location that gives guests the ability to see Mickey and friends in their special safari outfits, which is really adorable and unique.
The food offerings, now served family-style, are also diverse — giving you sort-of that Boma feel and taste (we're talking African-inspired eats) inside the parks.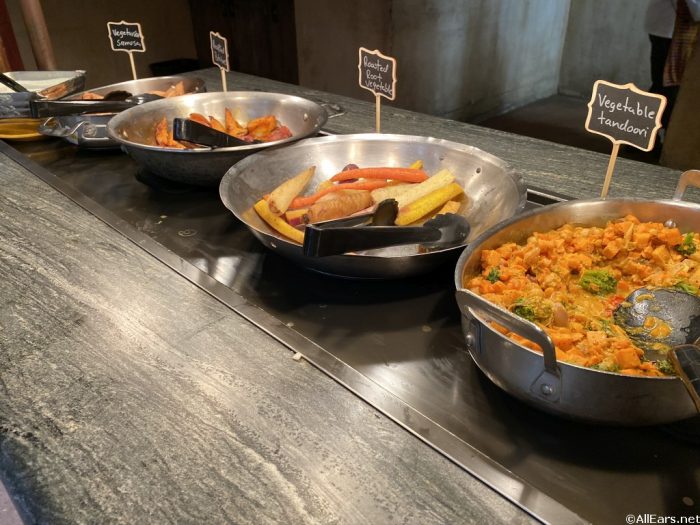 6. Snack Spots
Last, we'd be remiss if we didn't mention the MANY snack spots in Animal Kingdom. Combine them all together and you've got a buffet of delicious flavors. Here are some of our top pics:
First, there's Mr. Kamal's for the seasoned fries with unique dipping sauces including saffron aioli, honey kimchi ketchup, and Tandoori honey mustard.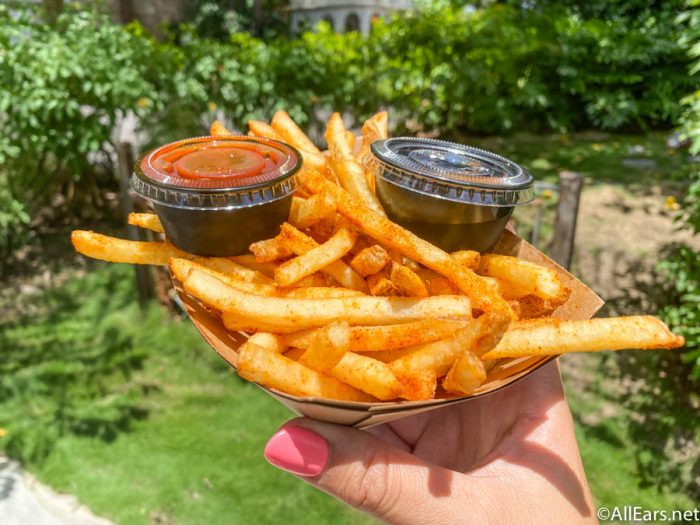 There's also Pongu Pongu for the Pongu Lumpia (Pineapple cream cheese spring roll)…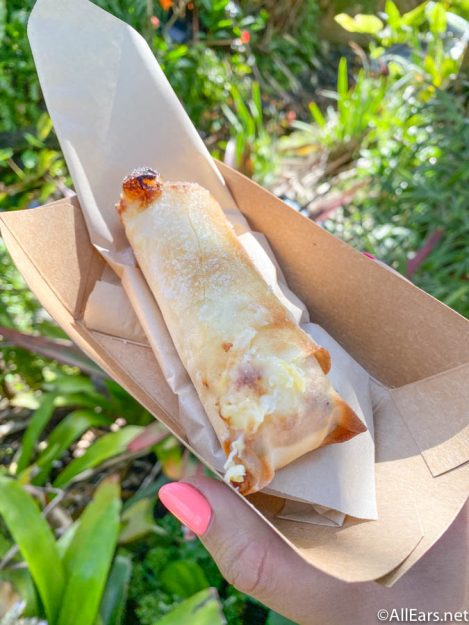 …and Night Blossom drink.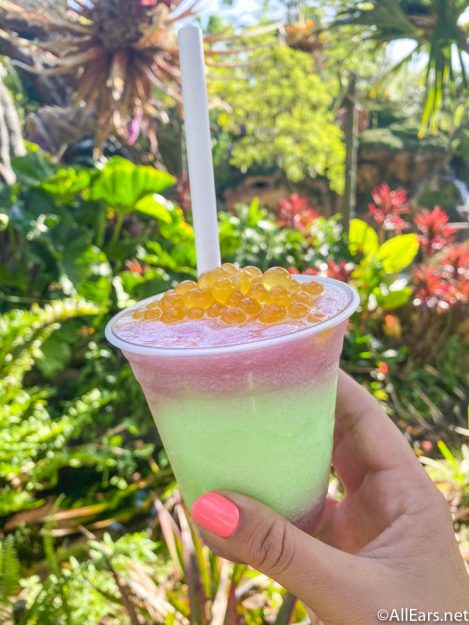 The real Disney pros also stop by Harambe Fruit Market to grab some delicious Street Corn…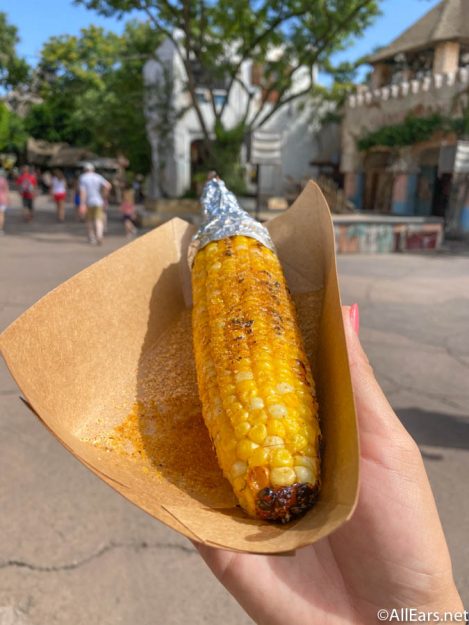 …and Trilo-Bites for the Buffalo Chicken Chips.
Well, that's our list of the top spots the Disney pros eat at in Animal Kingdom. From lounges to Quick Service spots and full Table Service meals, there are a variety of delicious options you'll definitely want to check out to grab a unique and delicious meal or snack the next time you're in the park.
Have you ever eaten at any of the spots on our Disney pros Animal Kingdom list? Let us know your favorite in the comments!