Earlier this year, it was announced that there would be a NEW spot to pick up donuts and coffee coming to Disney Springs!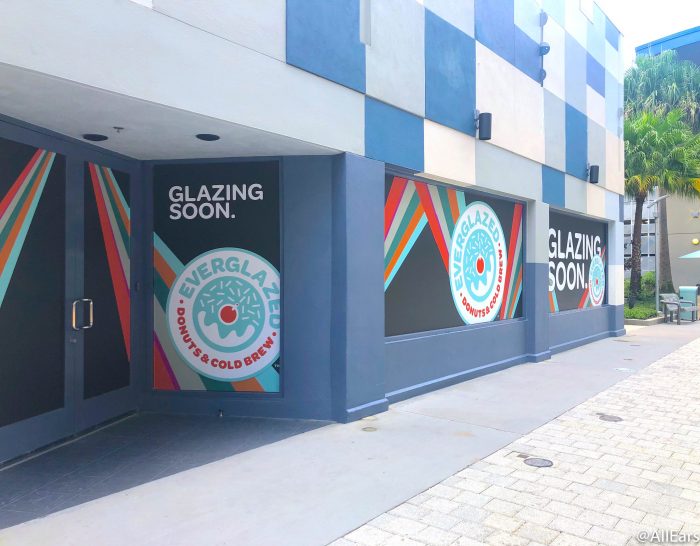 We've been keeping a close eye on the construction for Everglazed Donuts and Cold Brew, which is set to join Disney Springs "soon". While we've already seen a menu of what we can expect, Disney has now released renderings of the upcoming spot!
Located adjacent to Splitsville, the cold brew and donut shop is set to feature a colorful exterior, along with a "donut garden"! Making the experience at Everglazed even more unique, exposed kitchen windows will allow guests to see the donuts get freshly made!
Co-owner of Everglazed, Mark Gibson, spoke to the upcoming dining spot. "We like to say our little oasis of indulgences is going to be where 'Happiness is Glazed Daily. The menu will be full of sweet surprises and a unique spot for guests wanting a quick treat, cold brew, or nitro-infused chilled coffee."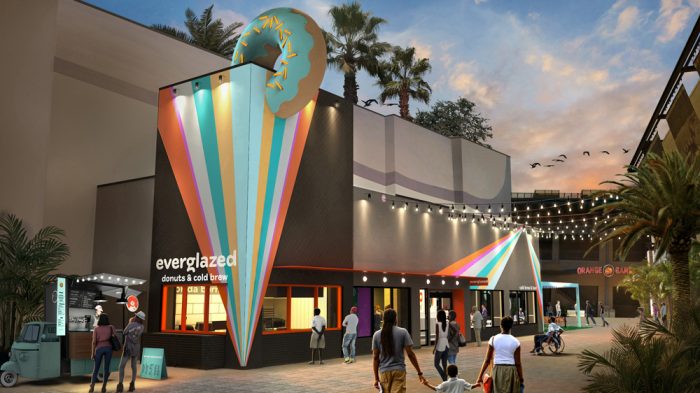 Everglazed will "specialize in hand-crafted donuts featuring mouthwatering yeast and cake donuts with an assortment of cold brew lattes and coffee cocktails and a few sweet-yet-savory sandwich bites." We cannot wait for this new spot to officially open in Disney Springs!
Are you excited for Everglazed to come to Disney Springs? Let us know your thoughts in the comments below!