Some Disney World snacks are simply iconic, meaning that you will probably come across it several times throughout your trip. How often do you see families snacking on Mickey Premium Bars, Dole Whip, and Turkey Legs? Our scientific estimation is approximately every eight and a half feet.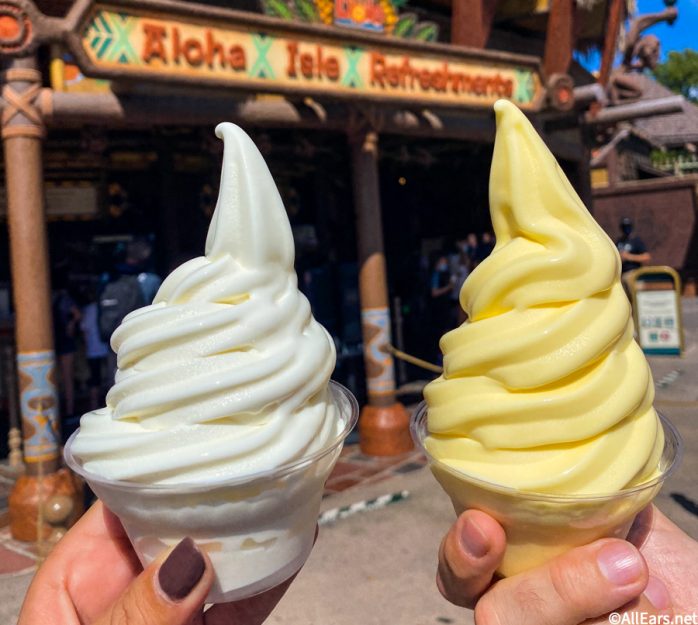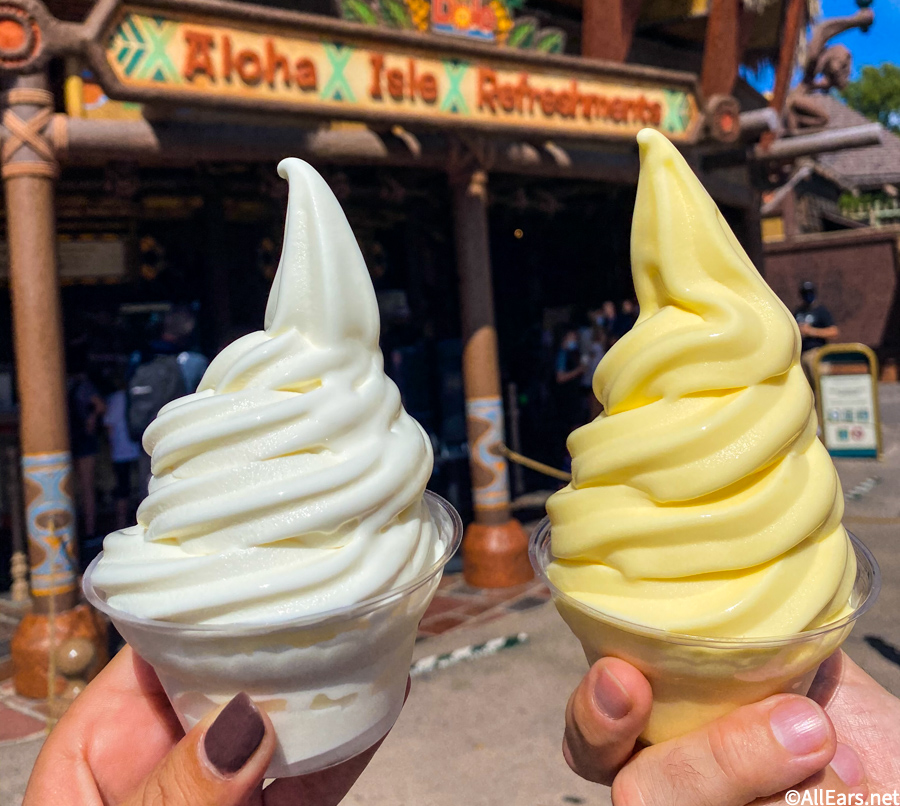 But there are many snacks throughout the parks and resorts that folks seem to keep pretty hush-hush.
Well, we're here to get the conversation started, because these are just some of the snacks that everyone should be talking about!
Corn on the Cob – Harambe Fruit Market (Animal Kingdom)
You have to make sure you're eating your fruits and veggies, and luckily that's easy to do in Disney World! For our first under-appreciated snack, we're adventuring over to the Harambe Fruit Market in Animal Kingdom. There, you will find fresh Corn on the Cob, grilled and seasoned to perfection! Trust us, you won't mind filling your bellies with vegetables when you try this out!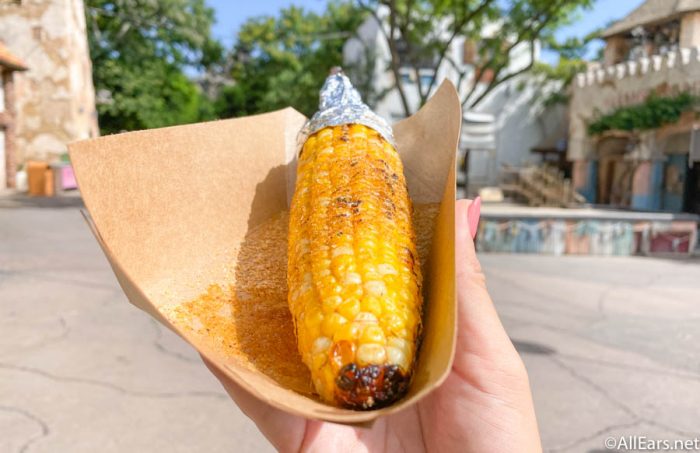 Madeleines – Le Petit Cafe (Riviera Resort)
The newest Disney World Resort hotel, Disney's Riviera Resort, is filled to the brim with delicious food! Seriously, we could do an entire post solely dedicated to the incredible food you can find here. But today we're giving a shout out to the Madelines you can indulge in at Le Petit Cafe. Order a cup of specialty coffee while you're there, and you have just found your new favorite snack & beverage pairing.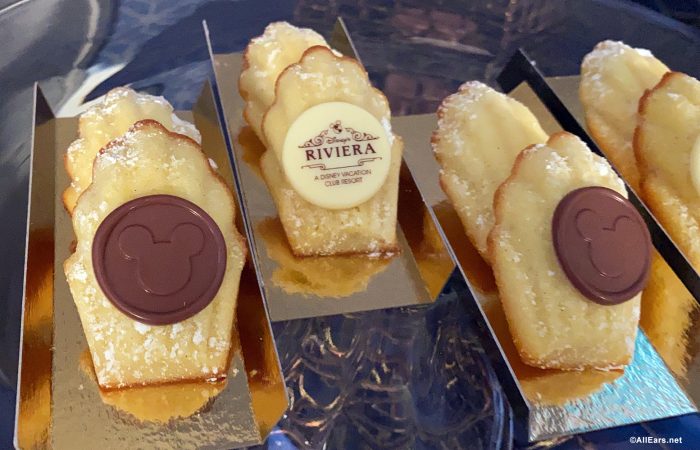 Wookie Cookie – Backlot Express (Hollywood Studios)
Star Wars: Galaxy's Edge brought out-of-this-world food to Disney's Hollywood Studios. And while we could go on and on about our love for the Ronto Wrap, we are instead going to show some love to an intergalactic snack found outside of Galaxy's Edge at Backlot Express. This oatmeal cookie sandwich is the perfect pick-me-up in the middle of your park day, and it's just so stinkin' cute!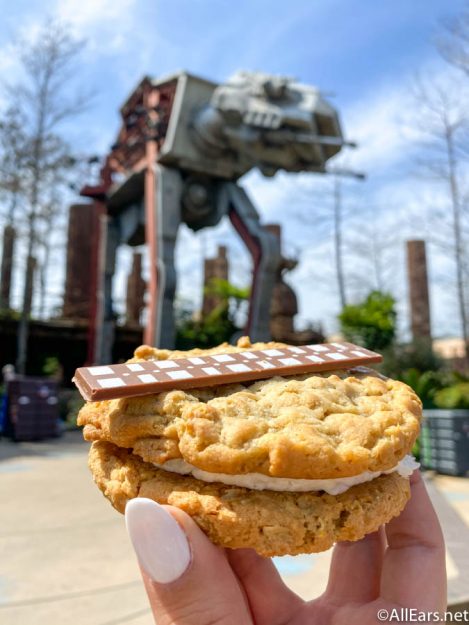 Waffle Sliders – Vivoli il Gelato (Disney Springs)
There are a few shining examples throughout Disney World when it comes to stellar frozen treats. One of our favorites outside of the theme parks is Vivoli il Gelato in Disney Springs! You really can't go wrong with anything on their menu, but rather than just going for a yummy scoop of gelato, kick it up a notch and instead enjoy a Waffle Slider! Pick your favorite gelato flavor, and it'll be served in between two warm, fresh mini-waffles!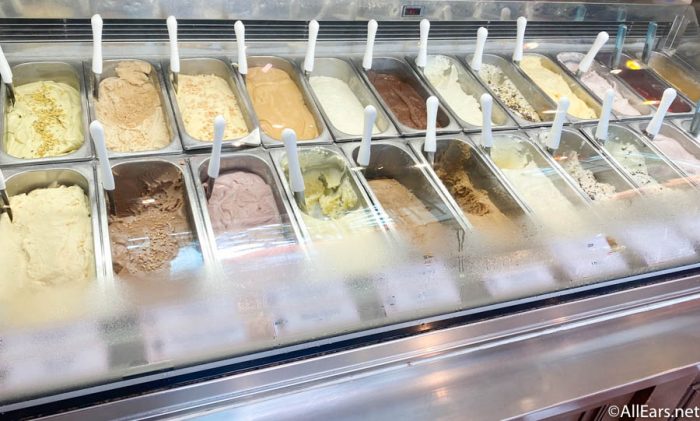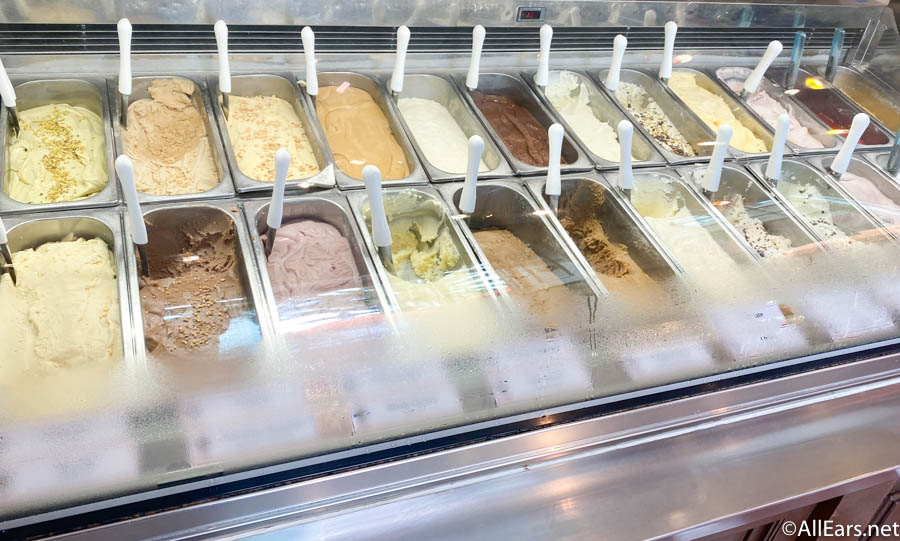 Buffalo Chicken Chips – Trilo-Bites (Animal Kingdom)
We know there are a lot of buffalo fans out there, and so we wanted to make sure we included the Buffalo Chicken Chips in this list! This basket of crunchy goodness can be found at Trilo-Bites in Animal Kingdom. If you're looking for a snack that won't weigh you down like a bowl of ice cream or a turkey leg will, look no further!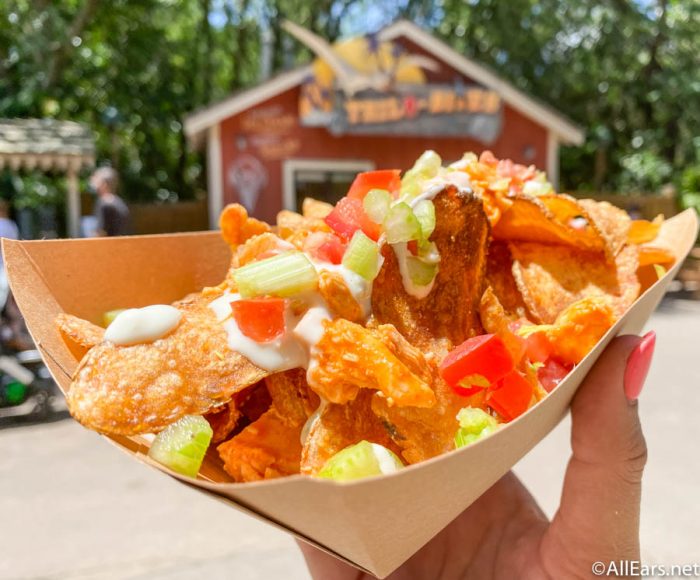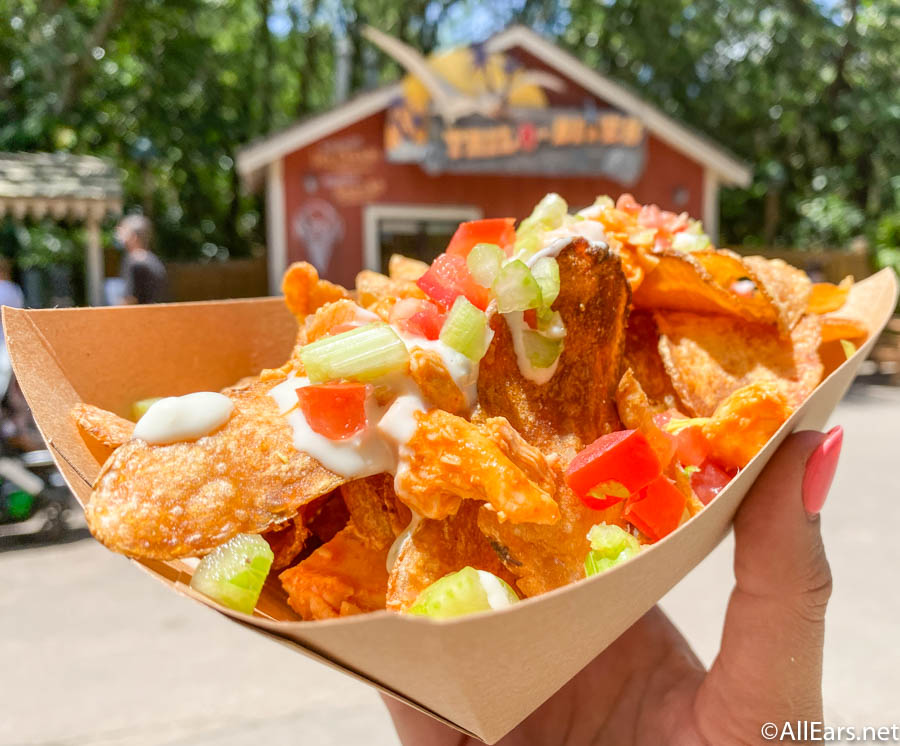 Charcuterie Board – Baseline Taphouse (Hollywood Studios)
Do you want your snacks to feel a little classy? Head over to Baseline Taphouse in Hollywood Studios! This dining location has a quintessential west coast vibe, along with a healthy beer and wine menu. Pair your favorite beverage with one of our favorite hidden gems: their Charcuterie Board! We suggest skipping the version you can find at Oga's Cantina and opting for this one instead.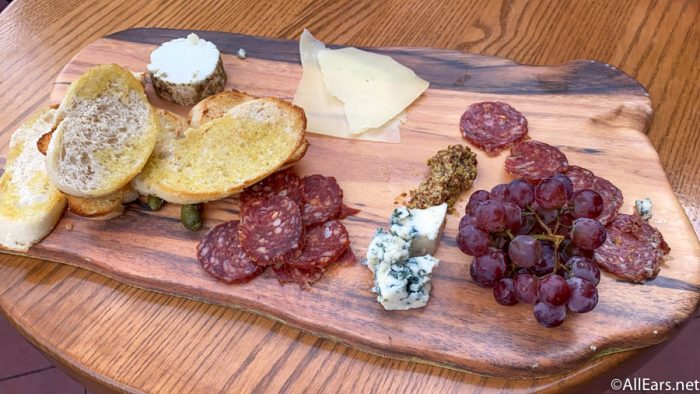 Churros – Nomad Lounge (Animal Kingdom)
Alright, we know what you're thinking: everyone knows about churros! In fact, they are probably one of the most talked-about snacks in all of Disney World (not to mention their massive success over on the west coast in Disneyland). But did you know you can get fancy churros at Nomad Lounge? Served in a basket with dipping sauces on the side, you'll almost forget you're in the middle of a theme park when you take in the chill atmosphere of Nomad Lounge and the delectable delight of these churros! (Be sure to ask if they've got gluten free churros here, too!)
Mr. Kamal's Fries – Mr. Kamal's (Animal Kingdom)
You can find French fries just about everywhere you turn in Disney World, but if you want your fries to be kicked up a notch, head over to Mr. Kamal's in Animal Kingdom. Located in Asia, this food cart is where you'll find Mr. Kamal's Seasoned Fries. There are a variety of dipping sauces included with these fries, like saffron aioli, honey kimchi ketchup, and Tandoori honey mustard.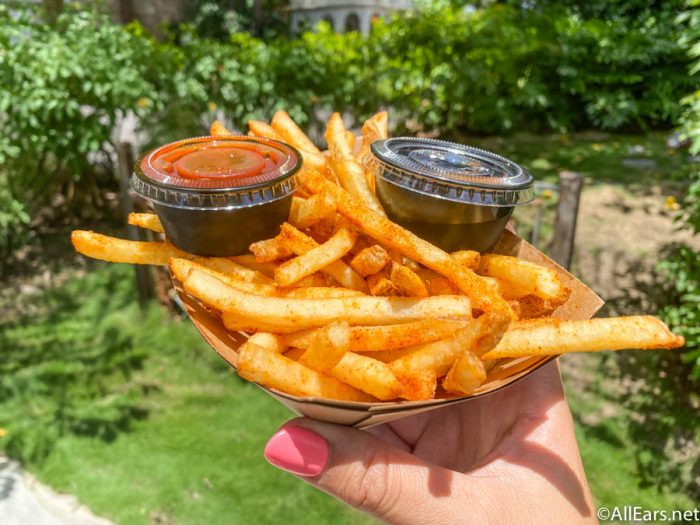 Boozy Caramel Squares – Karamell-Küche (EPCOT)
If you're a fan of all things caramel, you MUST visit Karamell-Küche next time you're in EPCOT. Seriously, add a new reminder to your phone and have it alert you every single day! There's a wide variety of caramel-infused goodies to try here, and many have sung the praises of their authentic Werther's caramel popcorn. But did you know they sell caramel squares that come with alcohol inside? This set of four includes a square with Amaretto, one with Irish Cream, one with bourbon, and one with pear brandy. Prost!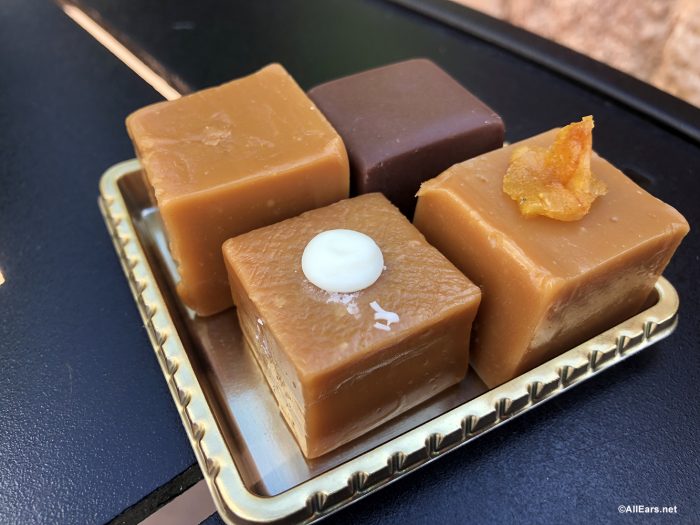 Spring Rolls – Spring Roll Cart (Magic Kingdom)
Last but certainly not least, we had to make sure we squeezed in one hidden gem of a snack from Magic Kingdom! We'll be honest, Magic Kingdom is where you'll find snacks that EVERYONE knows about. But there are a few exceptions to that rule, including the Spring Rolls from the Adventureland Spring Roll Cart! Be sure to save room in your stomach for these tasty treats.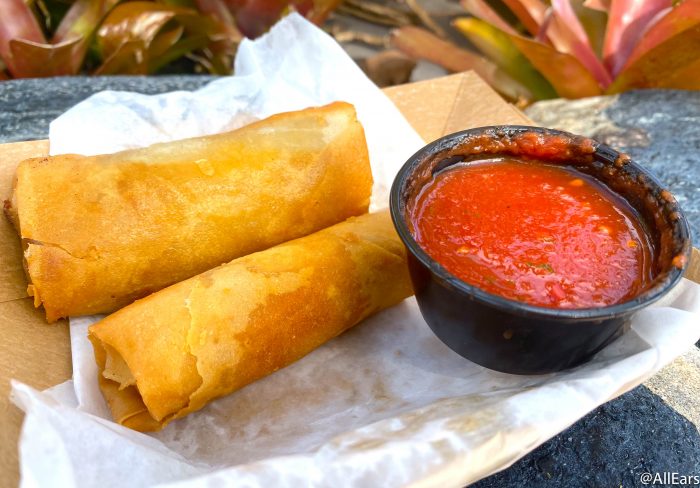 Woo! We're finally full, and we hope you'll be able to add a few more of these underappreciated snacks on your next visit!
What's your FAVORITE snack in Disney World? Let us know in the comments!
Join the AllEars.net Newsletter to stay on top of ALL the breaking Disney News! You'll also get access to AllEars tips, reviews, trivia, and MORE! Click here to Subscribe!