There are certainly no shortage of snacks to be found at Walt Disney World.
There are fan-favorite options like the Mickey Premium Bar and the Dole Whip. There are fun seasonal treats like specialty cupcakes and beverages.
And, of course, there are the over-the-top snacks that you just have to see to believe!
Kitchen Sink
If you've visited Beaches & Cream Soda Shop in Disney's Beach Club Resort, you may have spotted the gigantic ice cream sundae (if we can even call it that; it's in a league of its own!) known as the Kitchen Sink! This dessert isn't for the faint of heart. It comes loaded with scoops of vanilla, chocolate, strawberry, cookies and cream, and mint chocolate chip ice cream, plus it's smothered with every topping they have!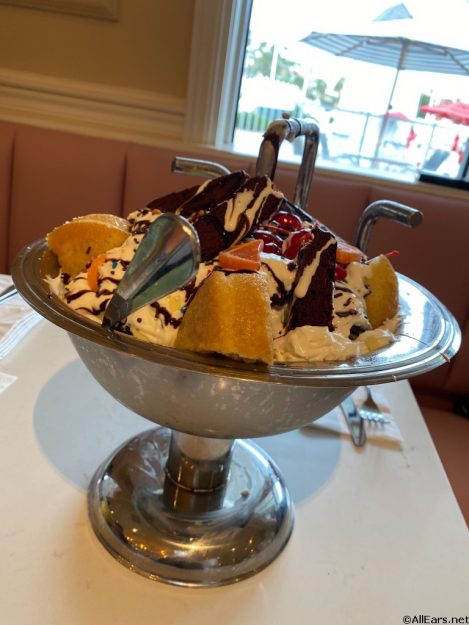 If that wasn't enough sweetness for you, it's also topped with an entire can of whipped cream. Oh, and did we mention that it's served in a massive bowl shaped link a sink? Be sure to pack your sweet tooth for this one!
Colossal Cinnamon Roll
Found at Kusafiri Coffee Shop and Bakery in Disney's Animal Kingdom, the Colossal Cinnamon Roll lives up to its name! This humongous, delicious cinnamon roll is the perfect treat to share with a friend — or a few of them!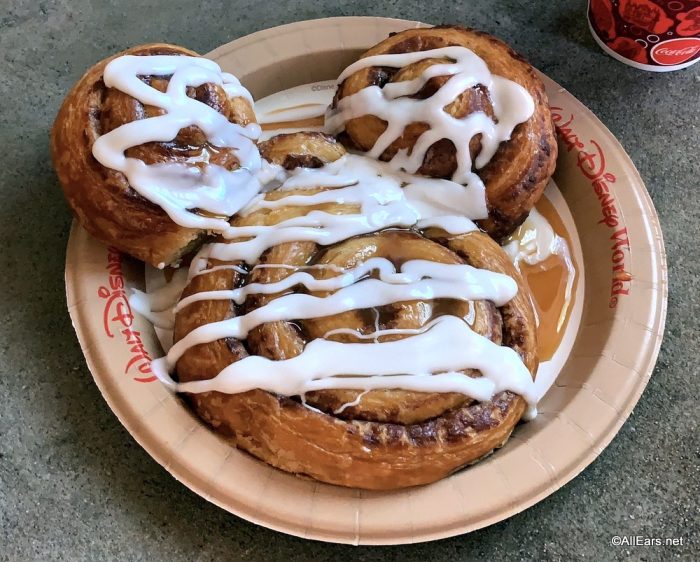 If you're looking for breakfast on-the-go in Animal Kingdom, this gigantic pastry should be enough to hold you over! It's as big as an entree plate!
Turkey Leg
Now for an iconic Disney park snack — the Turkey Leg! Guests will find these huge hunks of meat at several snack carts around Disney World. Turkey Legs tend to be a bit more divisive than other classic Disney foods like churros and Mickey Bars. In other words, more people are either on team "love them" or "hate them!"
Regardless of which side of the Turkey Leg fence you fall on, there's no doubt that they leave an impression!
Bubble Waffles
From an iconic snack to a newer and lesser-known addition: guests will find Bubble Waffles at AristoCrêpes in Disney Springs. They're a fun twist on an ice cream sundae and include a fluffy, airy bubble waffle topped with ice cream and various toppings, depending on whether you choose the Salted Caramel Bubble Waffle or Strawberry Bubble Waffle!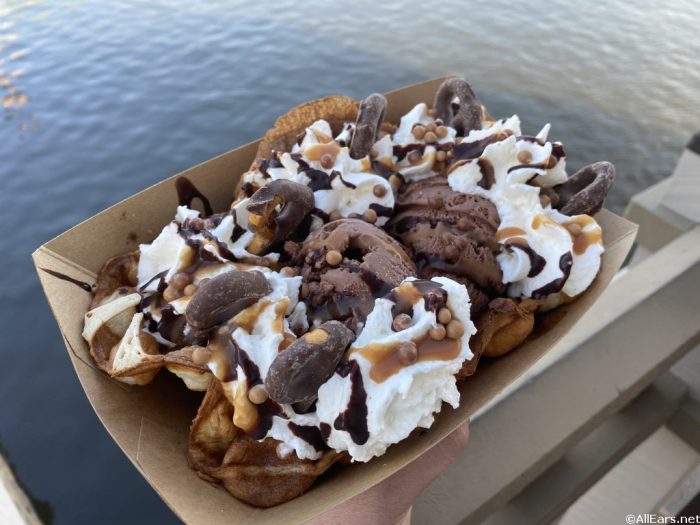 The bubble waffle trend is fairly new (to Disney World, at least!) so this Disney Springs treat is quite a novelty!
Mickey Funnel Cake
While we're on the subject of Disney Springs, let's head over to the Cookie Dough and Everything Sweet food truck for a look at the Mickey Funnel Cake. The funnel cake comes topped with powdered sugar and Mickey- or Minnie-shaped chocolate-chip cookie dough — in other words, everything sweet, indeed!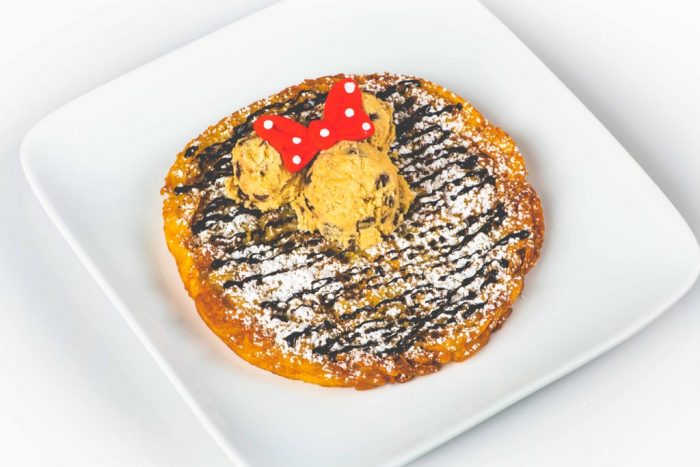 If you're really craving some sugar, this funnel cake should do the trick!
Seasonal Cupcakes
There are too many options here to call out one specific cupcake! In recent years, Disney World has been upping its cupcake game, with specialty flavors and designs to celebrate everything from holidays, to film anniversaries, to color trends!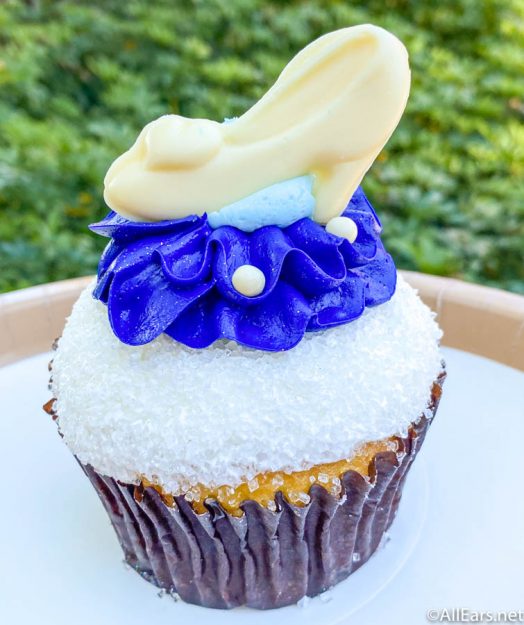 While most of the cupcakes we've tried have been delicious, admittedly there have been a few misses. But either way, the designs are incredible and definitely worthy of an Instagram photo!
Fresh Fruit Waffle Sandwich
Found at Sleepy Hollow in Magic Kingdom, we think "Fresh Fruit Waffle Sandwich" is a modest name for this hidden gem of a snack. Wondering why? Well, not only are these waffles packed with fresh fruit, but they're also smothered in rich, decadent Nutella!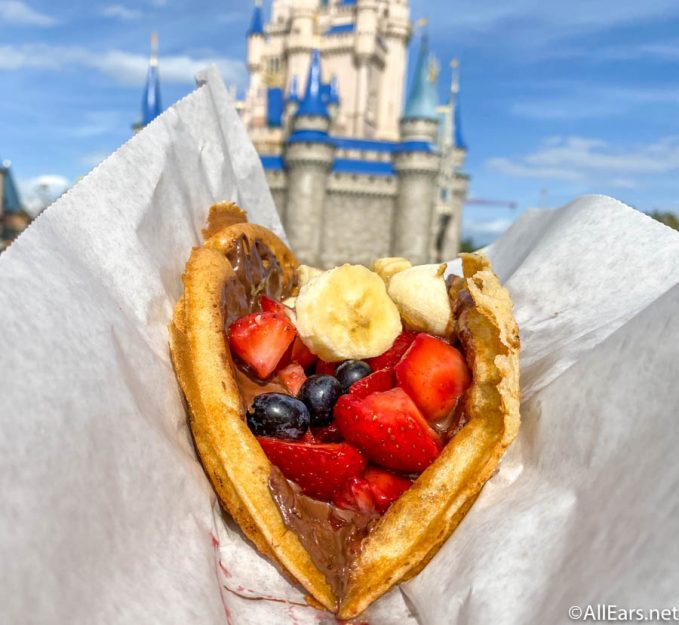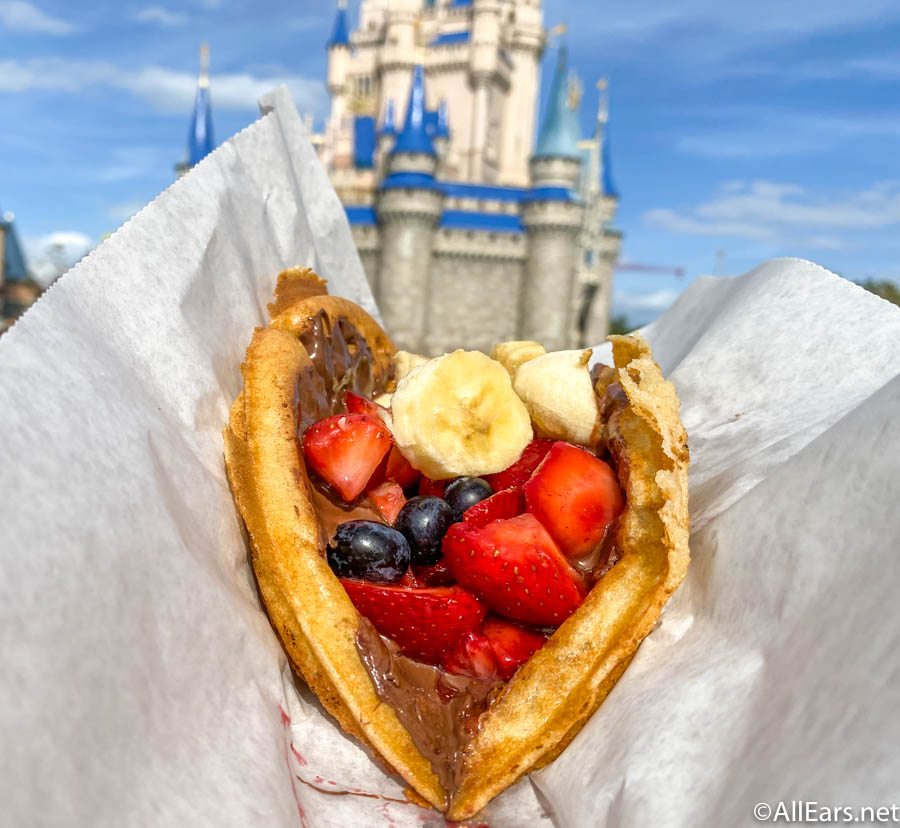 Snag one of these as you're strolling around Magic Kingdom, and the guests around you are sure to have serious snack envy!
Jumbo Pretzel
We love the adorable Mickey Pretzels found throughout the parks. But, have you ever seen the Jumbo Pretzels sold at the snack carts in the Germany Pavilion at Epcot? Let's just say that "jumbo" is an accurate way to describe them!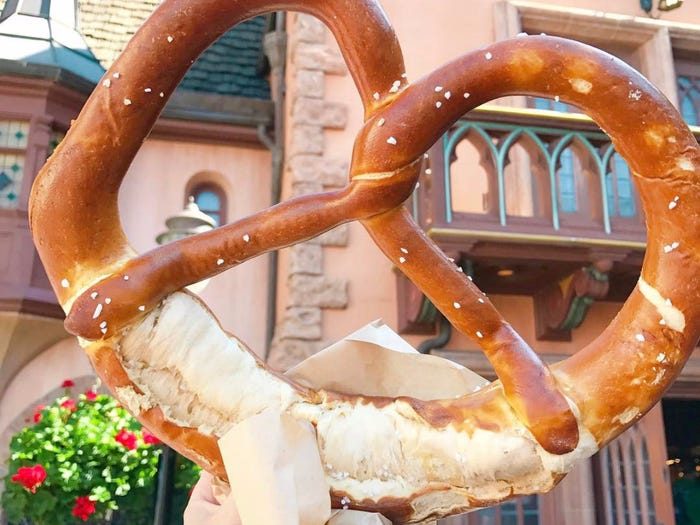 So, if you're craving all of the carbs (and, hey, who isn't?) swing by the beer cart in the Germany Pavilion to snag one of these gorgeous monstrosities!
Giant Donut
Guests will find Joffrey's Coffee & Tea Company kiosks all over Disney World, and they offer more than just a caffeine kick. Welcome to the sugar rush that is the Giant Donut from Joffrey's (produced by Donut King)!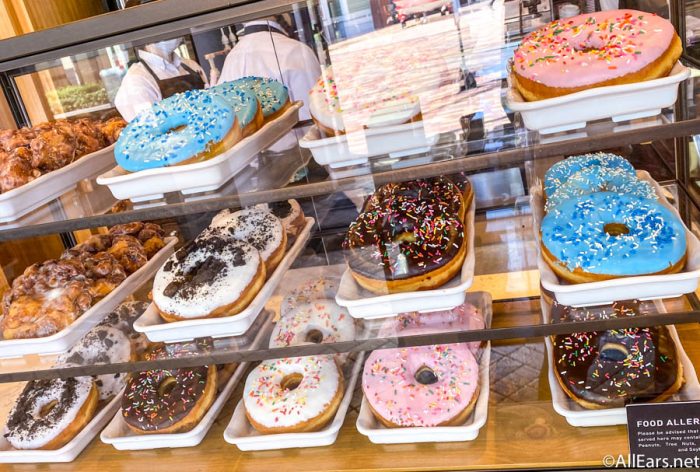 Just how big are these donuts? Well, we don't have the exact dimensions in front of us at the moment, but we can say they're approximately the size of our face — trust us, we've done the scientific research!
Whether they earned their place on this list thanks to their over-the-top ingredients, gorgeous presentation, or straight-up humongous size, these are nine Disney World snacks that you have to see to believe! Give one (or several) of these a try on your next Disney trip — if you're up for it!
Which one of these Disney World snacks are you craving the most? Let us know in the comments!
Join the AllEars.net Newsletter to stay on top of ALL the breaking Disney News! You'll also get access to AllEars tips, reviews, trivia, and MORE! Click here to Subscribe!