Walt Disney World snacks come in all shapes, sizes, and flavors. Some are classics, like Dole Whips and Mickey Premium Bars. Others are a bit unusual.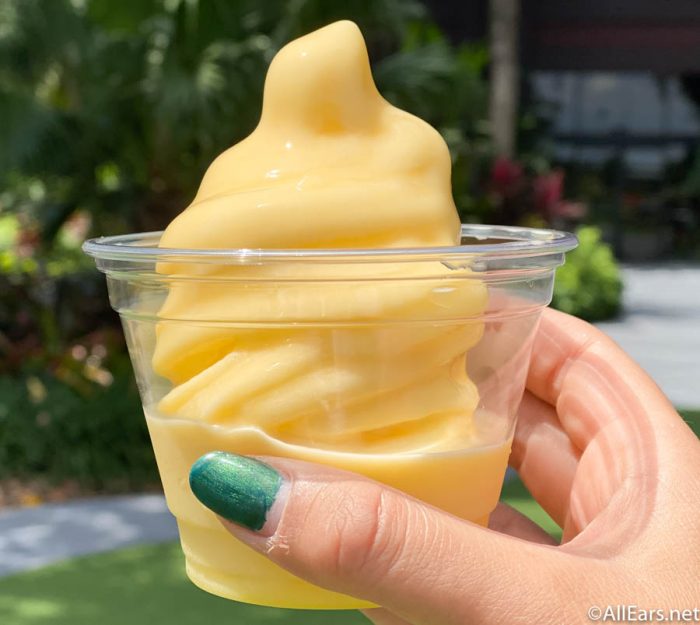 While Disney has absolutely NAILED IT on many occasions, there have been other times where we couldn't help but wonder what the people behind Disney Parks grub were thinking.
Here are
five totally bizarre snacks

that we've tried in Disney World.
Margaritas with Ant Salt Rim
Our first snack is actually a drink, because of course margaritas count as a snack! We're heading into La Cava del Tequila in the Mexico Pavilion in EPCOT for this bizarre beverage. There are tons of drink and tequila options in La Cava, but there are a few specific menu items that are not for the faint of heart!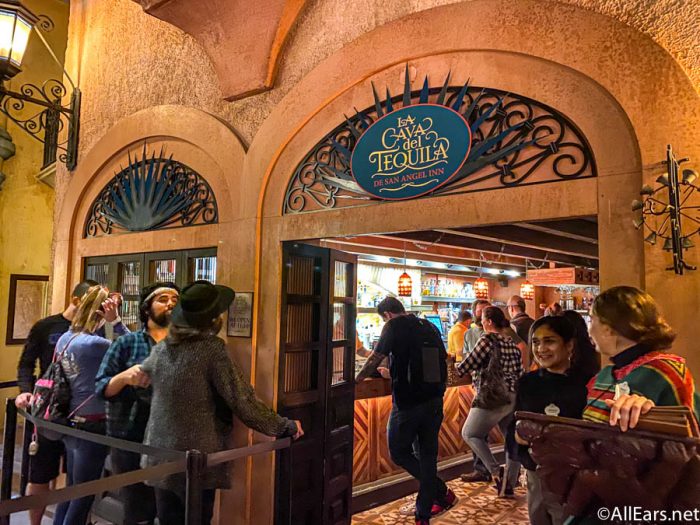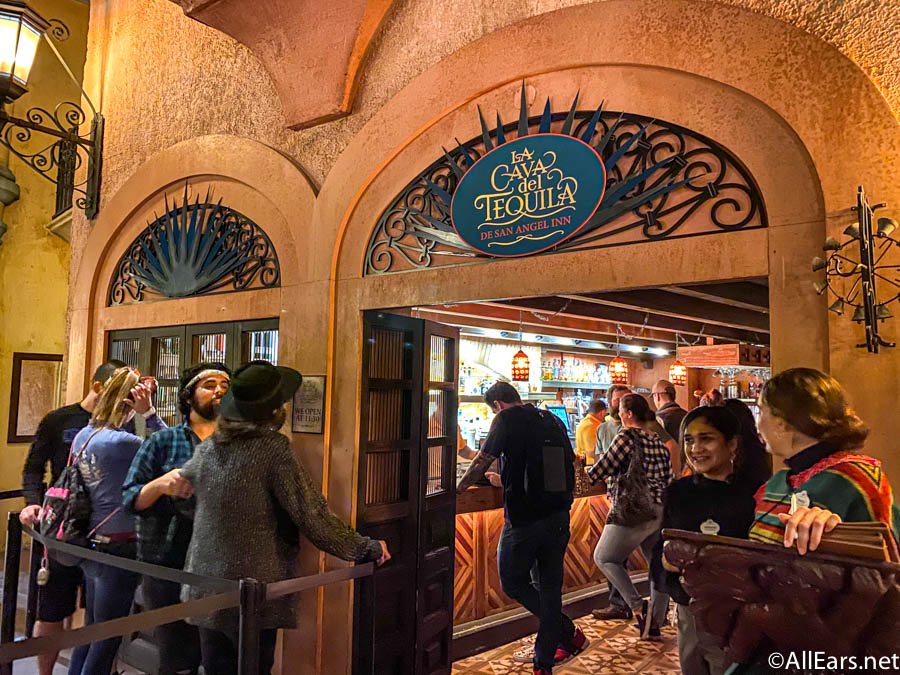 If you order the Minty Pineapple Margarita, you can expect a yummy mixture of Mezcal "Gracias a Dios" Espadín Blanco, Cherry Liqueur, Caramelized Pineapple, and Mint Cordial. It comes served on the rocks with a Black Ant Salt Rim. You can also expect to find this specific kind of salt rim on their Casa Dragones Margarita as well.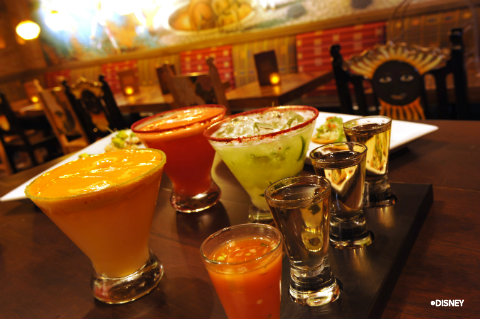 Dried Crab
Our next bizarre snack is a collection of snacks you can find in Mitsukoshi in the Japan Pavilion in EPCOT. This authentic Japanese marketplace sells all kinds of souvenirs and snacks from Japan, including snacks that the typical American diner may not recognize. These include Dried Crab, Squid Pea Snacks, Dried Fish Snacks, and Shrimp Chips!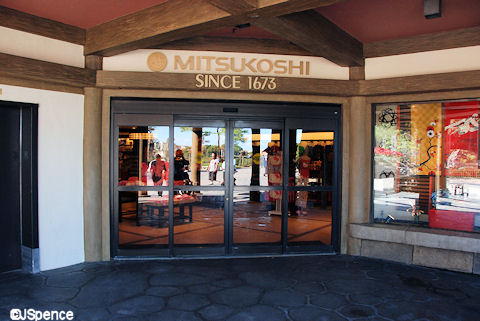 Turkey Legs
The next bizarre snack is a bit of a controversial one. And truly, the snack itself isn't as bizarre as the polarizing opinions that surround it! We know there are lots of Turkey Leg fans out there, but there are just as many people who can't understand the appeal of this MASSIVE snack. So, what are the turkey legs made from, exactly? Don't worry, these large legs really DO come from turkeys, specifically male turkeys. Contrary to rumors, these are not the legs of emus!
Batuu Bits
Our next bizarre snack can be found at Oga's Cantina in Galaxy's Edge. The vast majority of Oga's menu is going to be a variety of out-of-this-world cocktails, but there are a few bar bites you can munch on, too!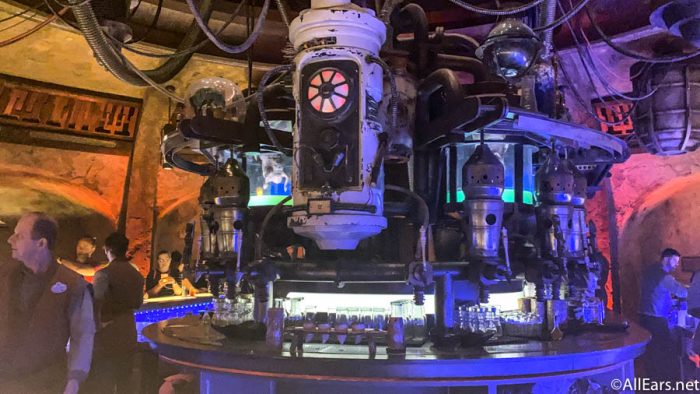 Your main snack option at Oga's are the Batuu Bits, which are described as "Crispy Galaxy Snack Bits with Spiced Chermoula Dip." This snack certainly LOOKS other-wordly, and only the bravest of snackers will dive head-first into this dish.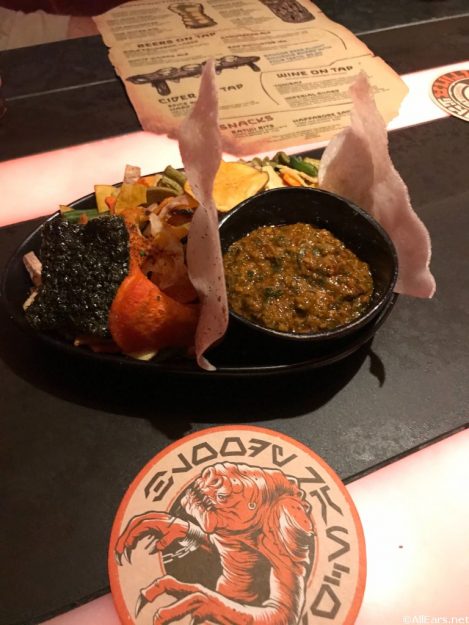 Poop Candy
Last but certainly not least, we're heading to Zuri's Sweets Shop in Animal Kingdom for this "blast from the past" bizarre snack that JUST might take the top spot. While you can find all your favorite sweets here, they also used to sell a snack called "Match the Species," which were different variations of chocolate fudge, rolled into balls to resemble animal poop! We aren't exactly sure WHO came up with this idea or who approved it, but it will forever go down in Disney World snack history as one of the most bizarre snacks we've ever heard of!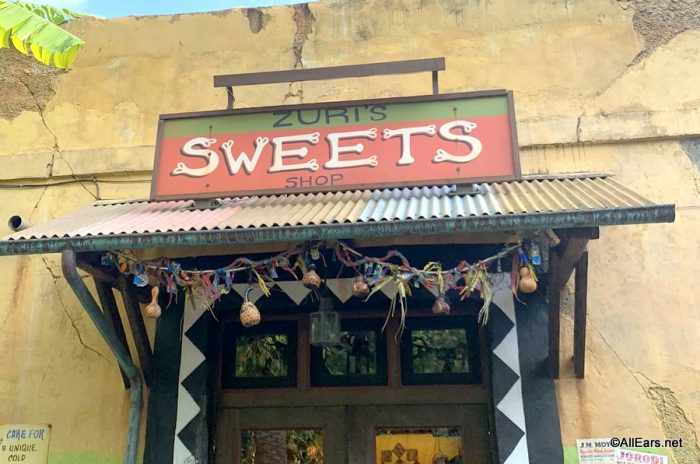 Looking for more bizarre snacks? Check out our YouTube video where Molly eats all the weird stuff!
What's the most bizarre thing you've EVER eaten in Disney World? Let us know in the comments!