If there is one treat that's iconic to Disney Parks, it's gotta be Dole Whip. This smooth, soft serve treat has been a Disney staple since its debut in 1986. While the OG and most well-known flavor is pineapple, a variety of other fruits  have been "whipped" in recent years!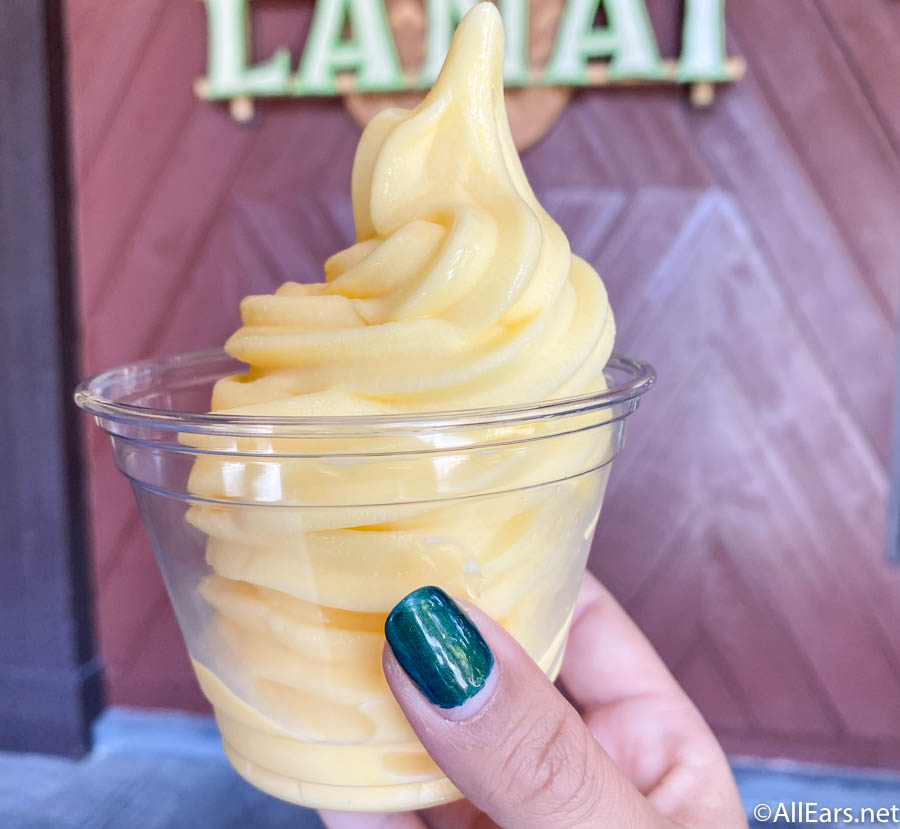 But with so many refreshing options to choose, which of flavor is the best? Is it the classic pineapple, or has a newbie like lemon taken the top spot? Find out our answer with our ranking below!
And keep in mind — we're talking Dole Whip official flavors only here. There have been other soft-serve cones that delighted us over the recent years (coconut — be still my heart; cherry-pistachio — not so much), but those weren't official Dole Whip!
DOLE WHIP FLAVOR THROWDOWN
Strawberry
Strawberry Dole Whip showed up as the main ingredient of the Redd's Revenge Float, a sweet treat that honored the infamous Lady Pirate Redd from Pirates of the Caribbean.
The Strawberry Dole Whip was fine, but it tasted very artificially flavored. We realize all Dole Whip is concocted in a lab, but we want it to taste like it was made from just fresh fruit and angel whispers. We give this one major points for style though!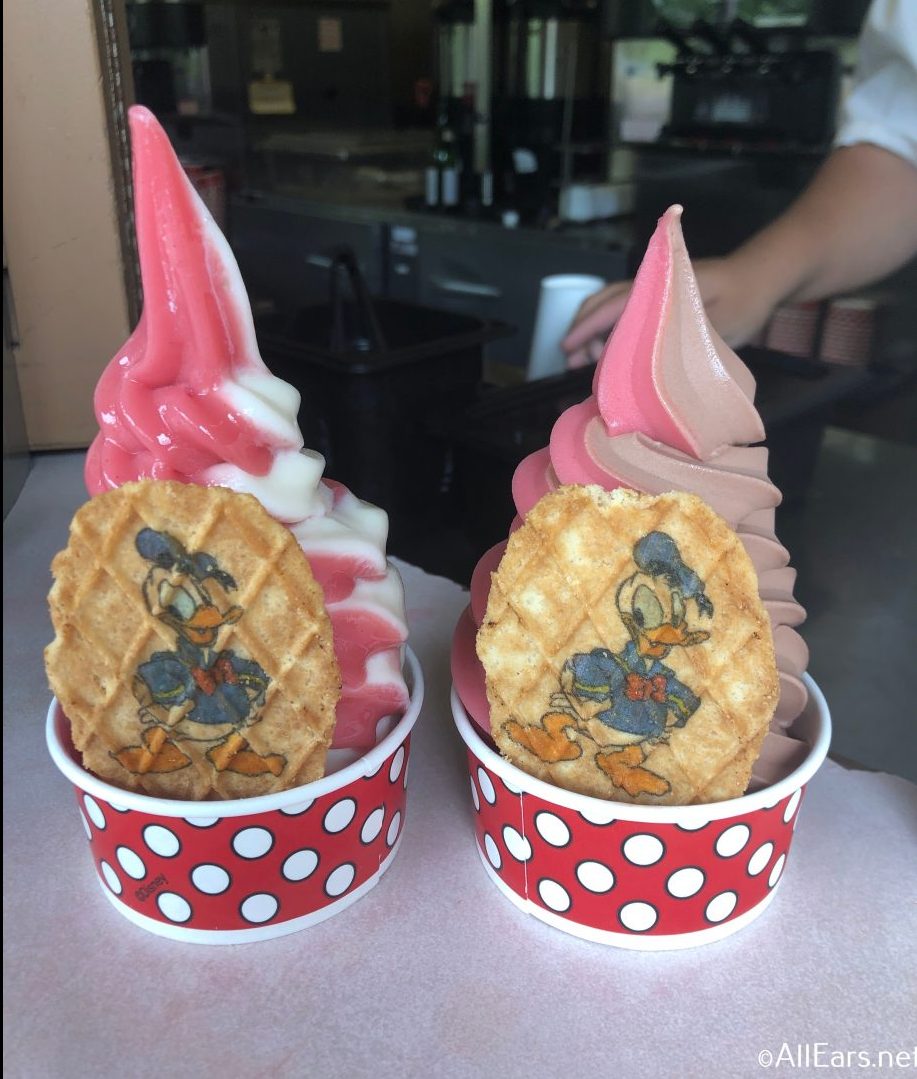 Mango
Mango Dole Whip is best known for being the star of the "Adventure is Out There" Cone — a seasonal treat at Auntie Gravity's Galactic Goodies.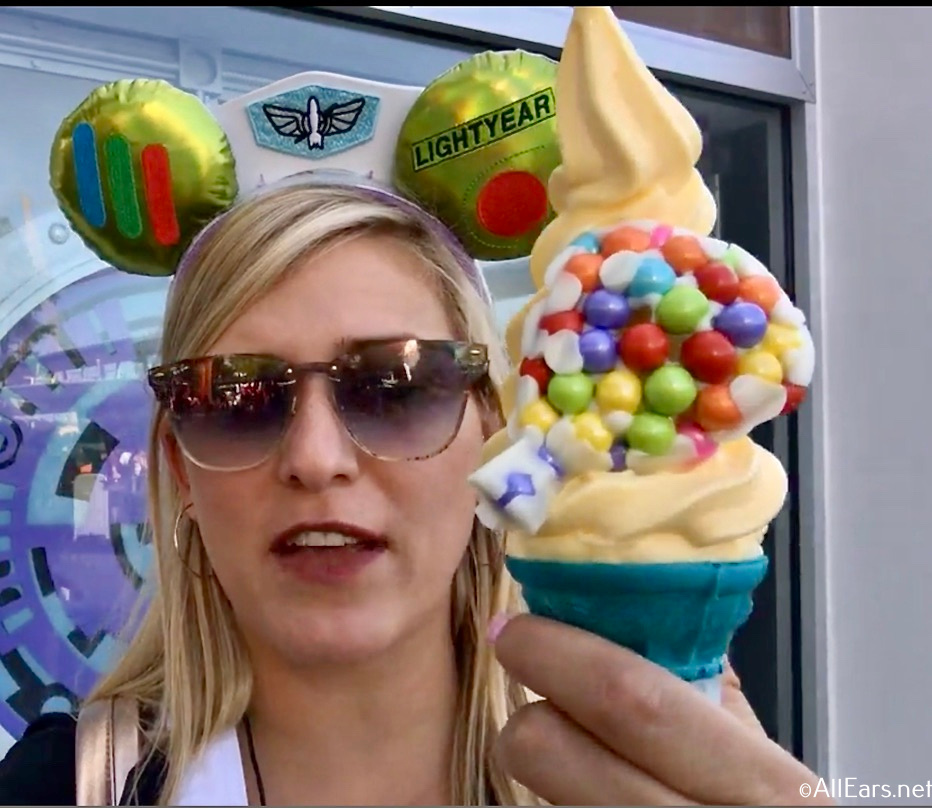 It was good — but nothing great, though like the Redd's Revenge we loved the style of the treat! But the mango itself wasn't anything super exciting so we had to put it low on our list. There's tough competition out here!
Raspberry
Raspberry's big claim to fame is being a part of the (now-gone) iconic Hei-Hei Cone.
While the chicken-themed cone is no longer on the menu (ugh) you can still typically get the tasty raspberry Dole Whip at Aloha Isle! (You can even get it swirled with pineapple if you fancy.)
We love the raspberry! It's sweet but not as artificial-tasting as sister strawberry, making it our choice for the berry best pink Dole Whip.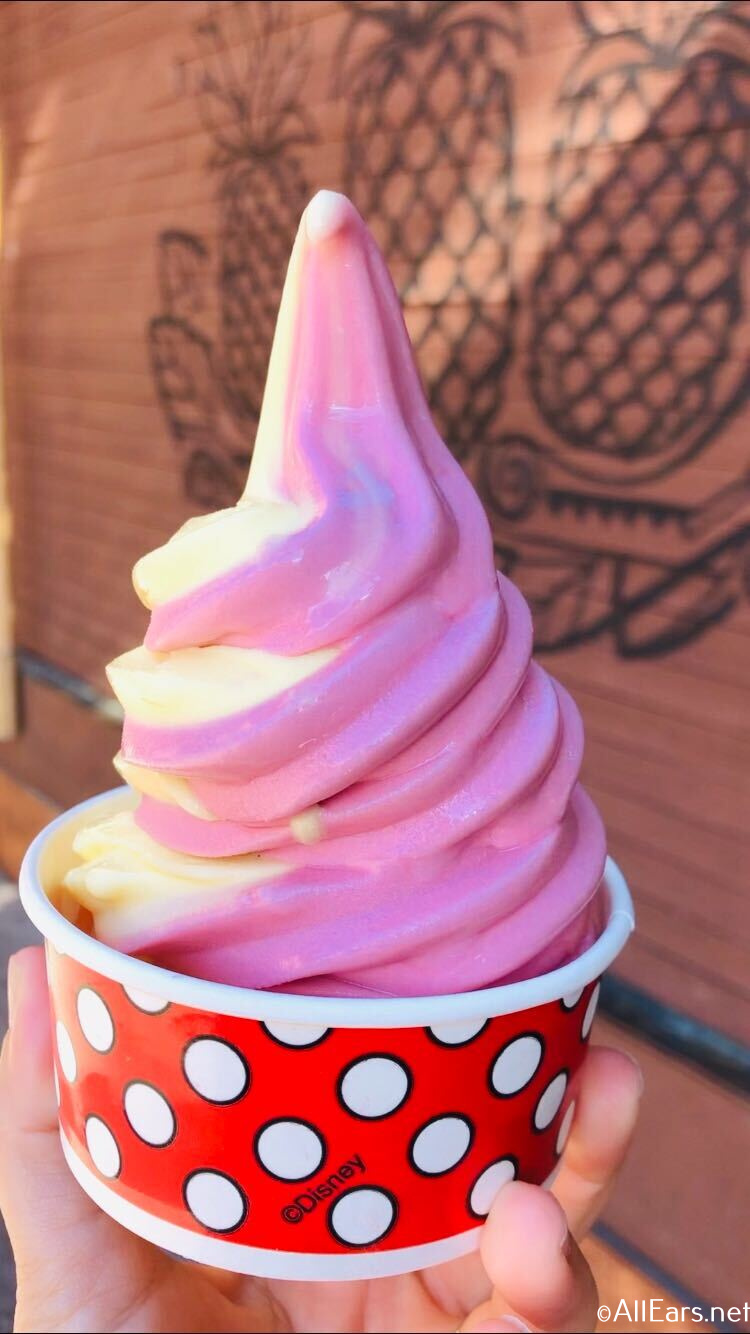 Lime
What flavor is equally cute themed to Peter Pan AND Maleficent? Lime Dole Whip, of course!
Lime is so refreshingly perfect, we love it no matter what character it's dressed up as! We also love it swirled with sweeter flavors (when available) to balance out its tartness. No matter what, if you're looking for something crisp on a hot day, lime will do you right.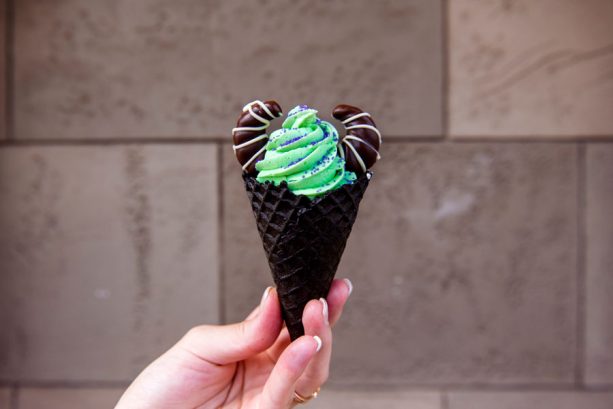 Orange
While it's been around for quite some time, the Citrus Swirl (and therefore Orange Dole Whip) is often overshadowed by the iconic pineapple. But we LOVE orange Dole Whip! It's sweet and tart and perfect when swirled with vanilla (when it tastes like a creamsicle)!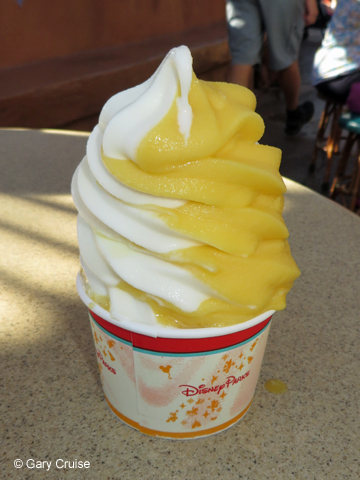 You can usually find it at the Sunshine Tree Terrace in Adventureland. This is one underrated delight you don't want to miss!
Lemon
Oh, lemon, how do I love thee? Let me count the ways. Lemon landed in the Magic Kingdom (and our hearts) as the flavor featured in the "Lost Princess Cone" themed after Rapunzel.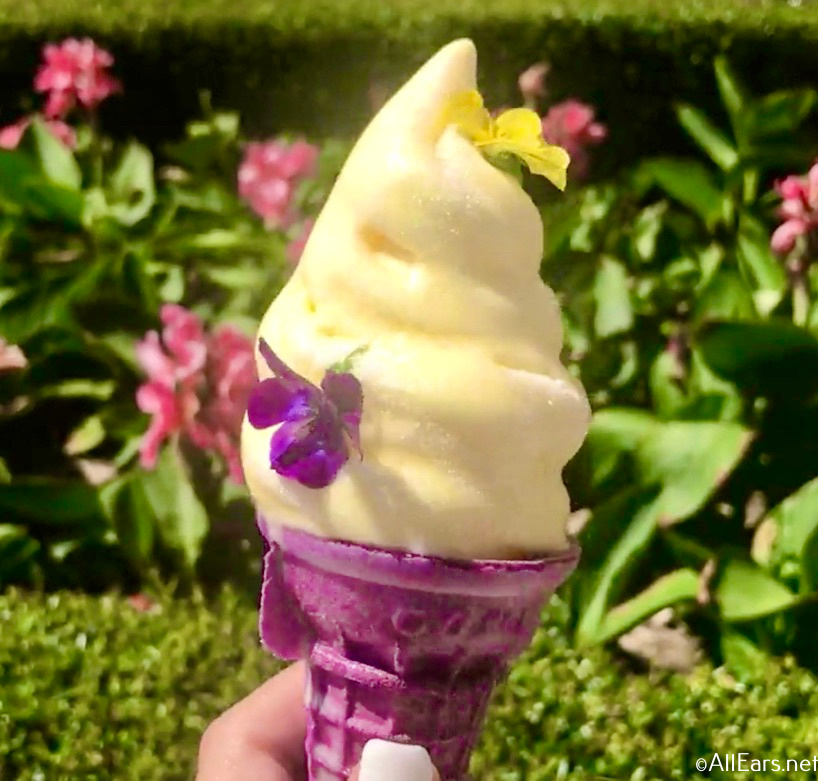 While the cone is gone, lemon stuck around a little longer — most notably at Pineapple Lanai at the Polynesian (well, at least prior to the closure).
Lemon is perfectly tart and crisp and the most refreshing of all on a hot day. Think lemonade but in ice cream form. If life is gonna hand us lemons, we sure hope it's lemon Dole Whip.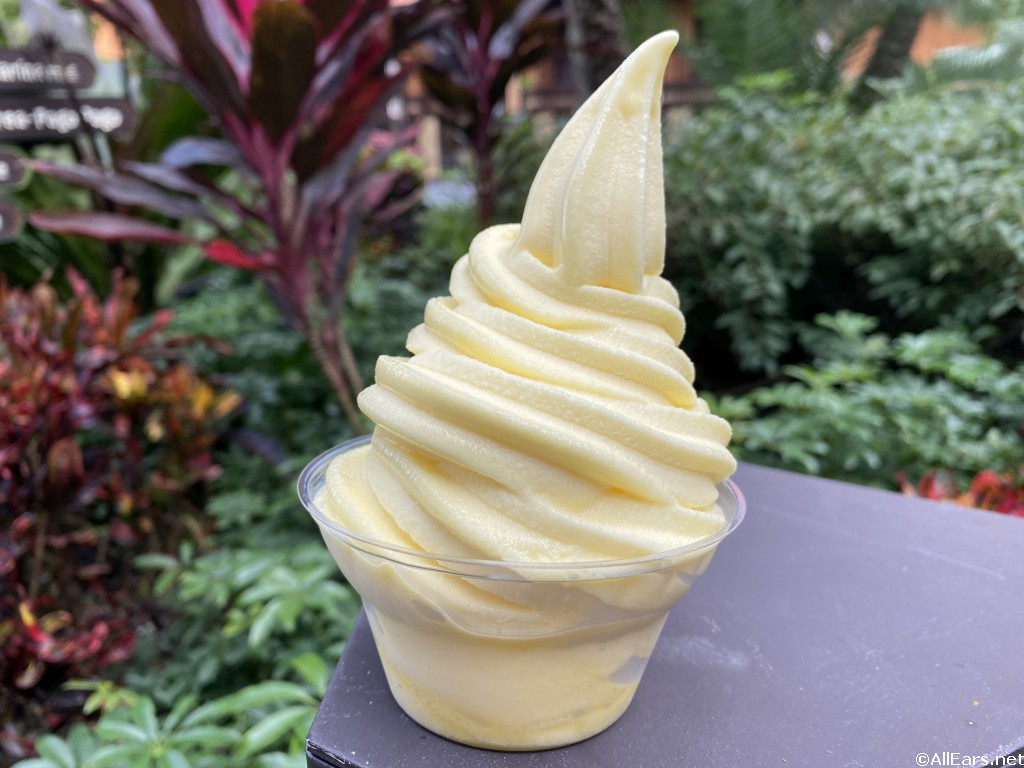 Pineapple
I mean… did you expect anything else to top the list?!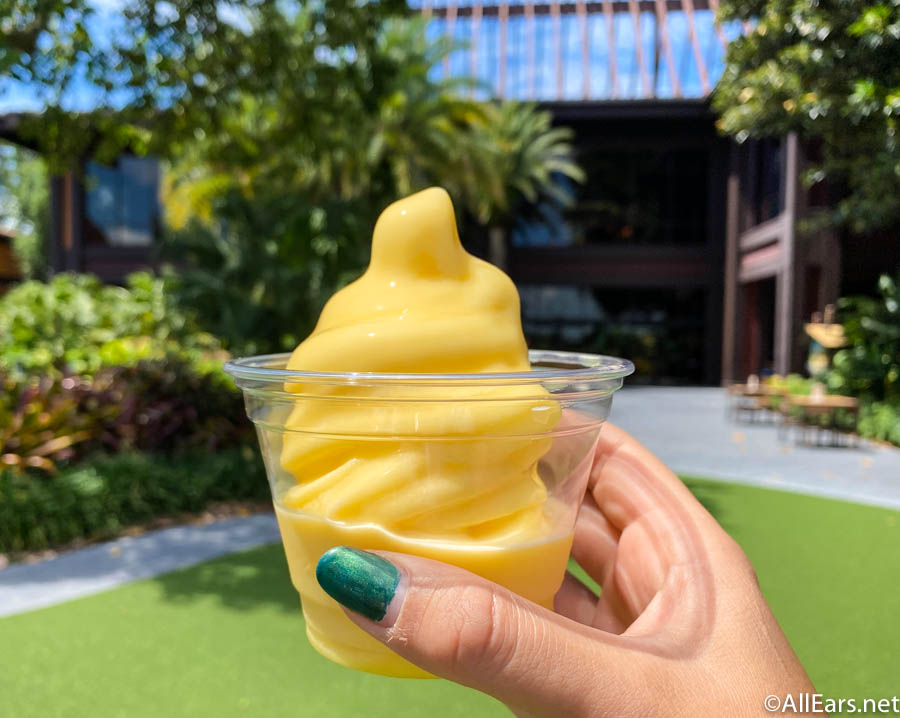 Pineapple is the OG and favorite of the vast majority of our team, so it takes the top spot!
Sweet and classic, pineapple just TASTES like vacation. These days, you can find it a lot of places around Disney World (most iconically at Aloha Isle in Magic Kingdom) and in a wide variety of forms. From floats to swirls and upside down cakes, pineapple has our hearts and tops our ranking!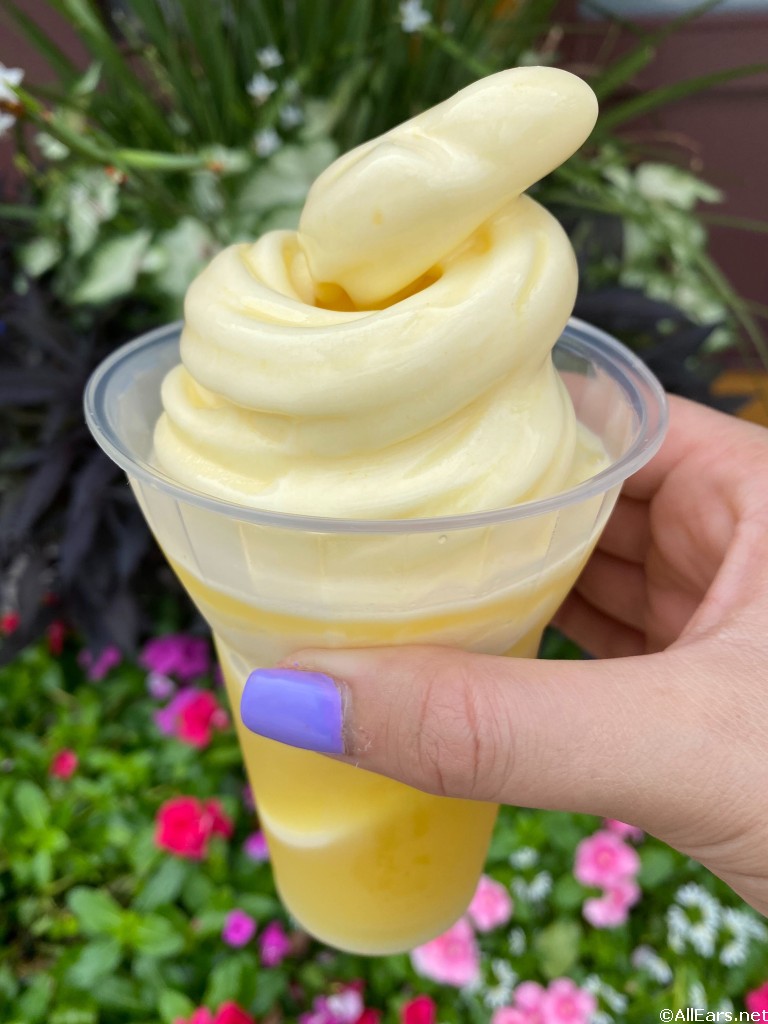 What is your favorite flavor of Dole Whip? Let us know in the comments!