Walt Disney World is known for many things, and one important part of a Disney Parks visit is the incredible food.
Specifically, Disney World is home to some pretty spectacular snacks. And if you visit without trying these, it'll almost be as if you didn't go to Disney World in the first place!
Dole Whip
One of the most iconic snack in all of Disney World, the Dole Whip has been a staple for literally decades!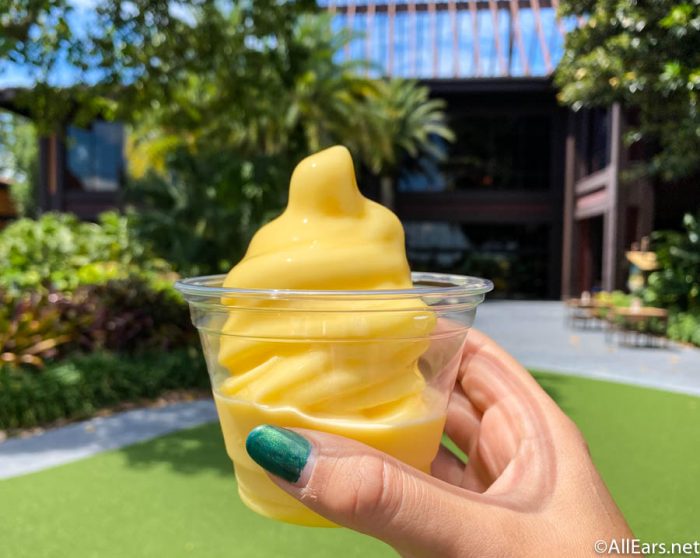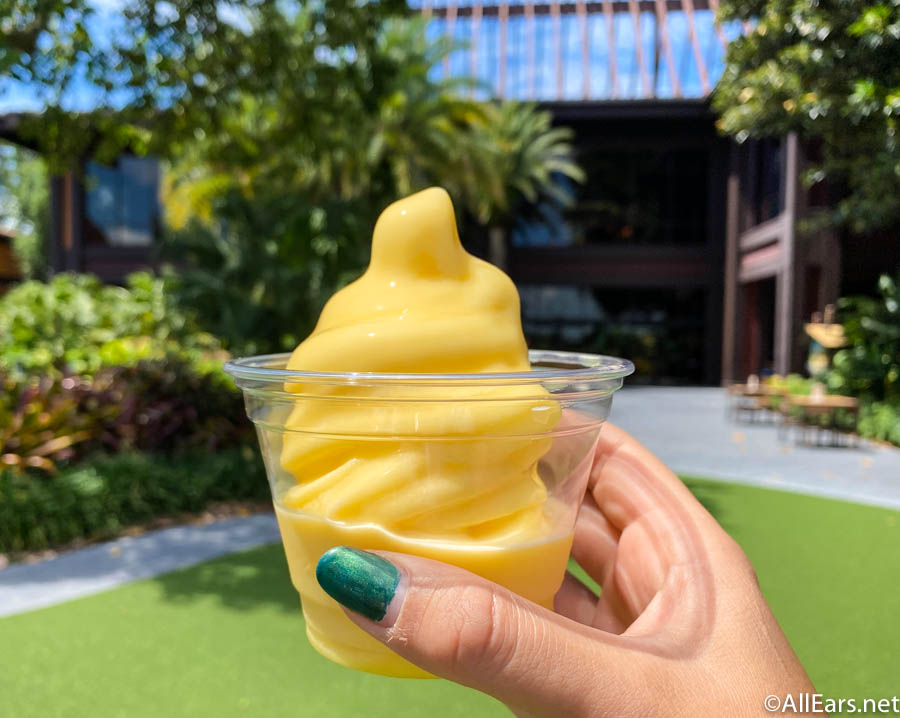 There are a few key locations to grab this frozen pineapple treat, including Aloha Isle, which is found in Adventureland in Magic Kingdom. Outside of the parks, Pineapple Lanai serves up Dole Whip at Disney's Polynesian Village Resort and Swirls on the Water dishes it up in Disney Springs. And while pineapple is the classic Disney World Dole Whip, they aren't all just pineapple flavored! Dole Whips come in all shapes and sizes, from classic soft serve in a cup to colorful and flavorful floats in an array of refreshing flavors like lime, coconut, and lemon!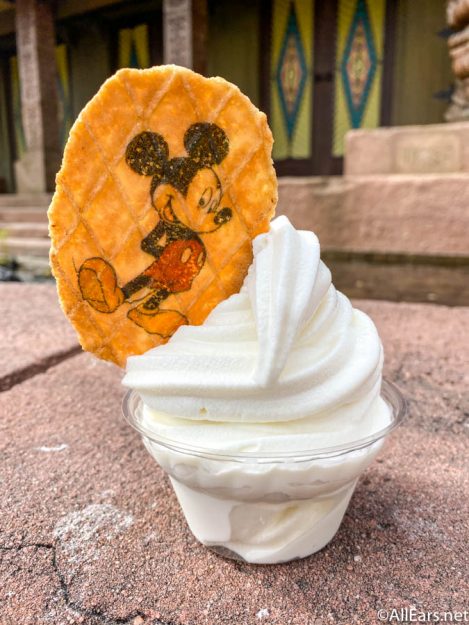 Zebra Domes 
Our second snack is a bit of a hike and off the beaten path. You'll have to trek to Disney's Animal Kingdom Lodge if you want to try some Zebra Domes! They're well worth the trip, trust us! In fact, a trip to Animal Kingdom Lodge is worth the trip in general!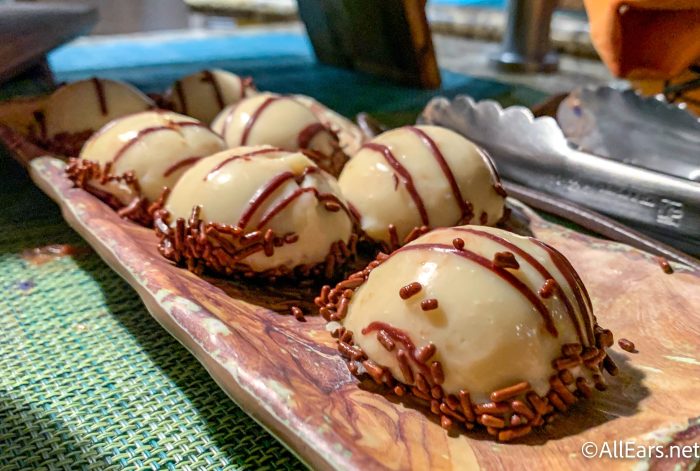 This resort is a destination in its own right. With a sprawling savanna filled with many of the animals you'll see at Animal Kingdom to some of the best food on property, it's no surprise that this resort is home to one of our favorite desserts.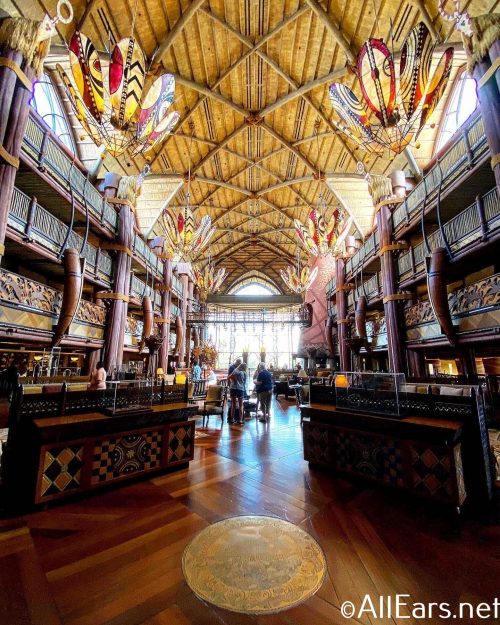 You can score Zebra Domes at both Boma on the buffet and at The Mara in the dessert case. But exactly what ARE Zebra Domes? These cuties are chocolate mousse created with an Amarula cream liqueur, coated with a white chocolate and drizzled with chocolate stripes AND chocolate shavings. Needless to say, if you're a chocolate lover, you may soon find yourself a Zebra Dome lover, too.
Caramel Popcorn
For our next pitstop, we're heading to World Showcase, specifically to the Germany Pavilion!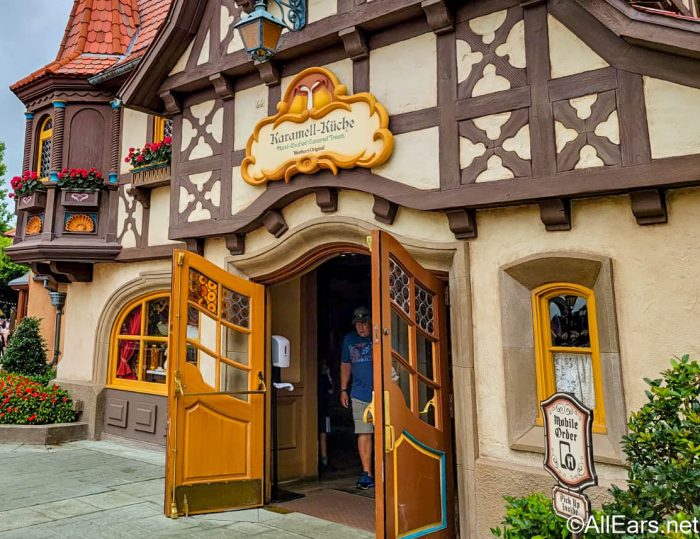 Karamell-Küche is THE destination for you caramel fans out there. And when it comes to iconic Disney snacks, you're going to want to order a serving of their signature caramel popcorn! You know Werther's Original, right? Well Karamell-Küche is actually the ONLY working Werther's kitchen in the world! So be sure to grab a bag of caramel popcorn next time you visit EPCOT!
Beignets 
Beignets have been an iconic Disney snack since Disneyland's earliest years! The Mint Julep Bar is the spot to grab beignets in the Anaheim theme park, but if you want the best beignets on Disney World property, you actually need to head to Port Orleans French Quarter. Sassagoula Floatworks and Scat Cat's Club serve up both classic and Mickey-shaped beignets They also come in different flavors, including spiked beignets! That's right, you can order BOOZY beignets!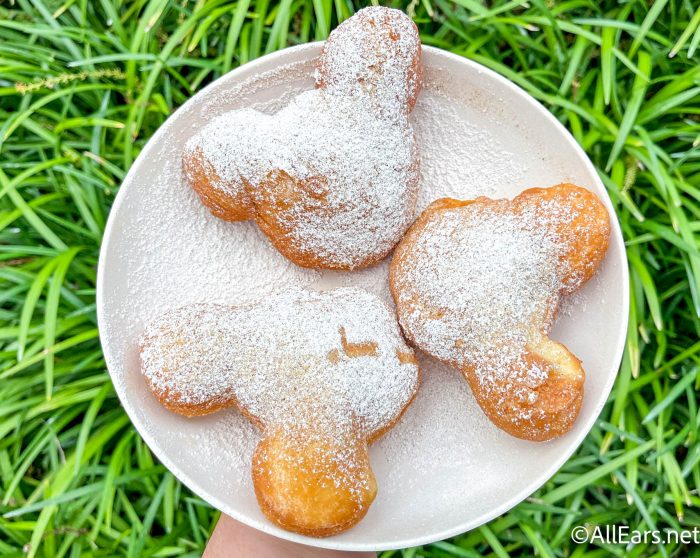 Cupcakes 
Cupcakes come in all shapes and sizes at Disney World. These sweet treats swap out frequently, so there's almost a guarantee you'll find a new cupcake every time you visit the parks and resorts!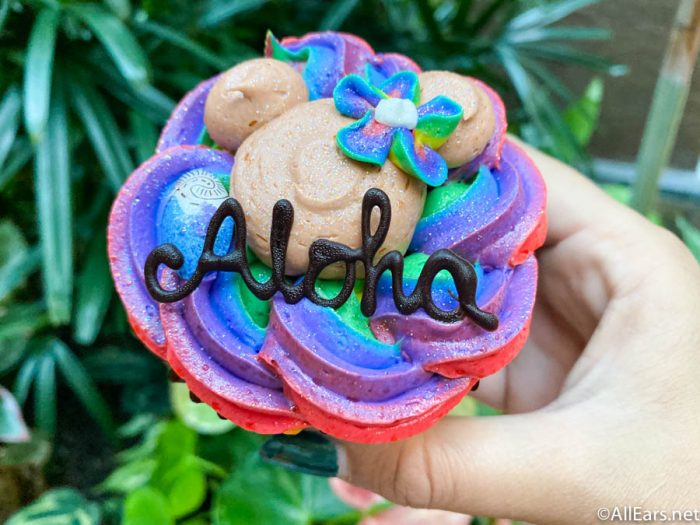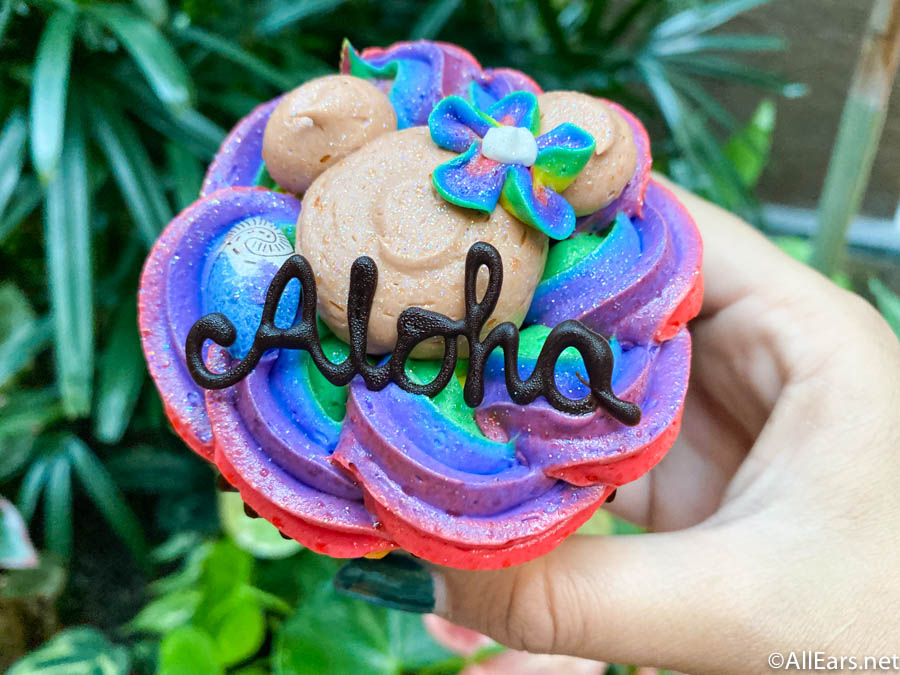 Be on the lookout for seasonal offerings, too. Specialty cupcakes come and go with holidays, celebrations, festivals, and more!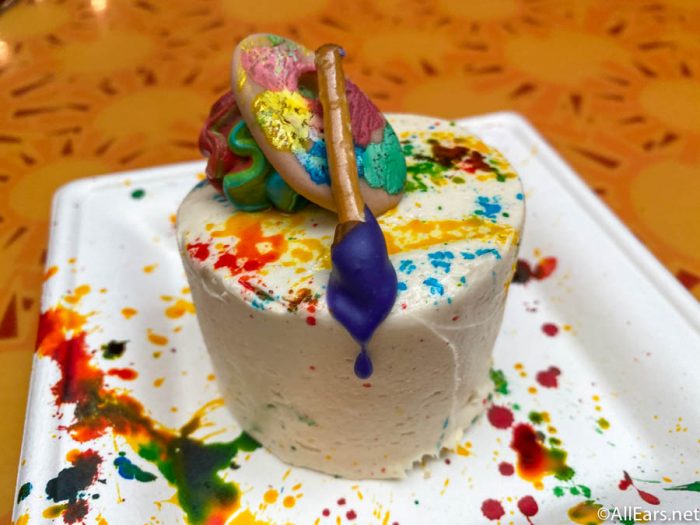 Corn Dog Nuggets
Corn dogs are one of those theme park staples that you can't help but try! And what could be better than packing those delicious corn dogs into bite-size forms? Enter: corn dog nuggets. Your best bet for some knock-out corn dog nuggets is going to be Casey's Corner in Magic Kingdom. These are a regular menu item, and they're the perfect savory snack to share!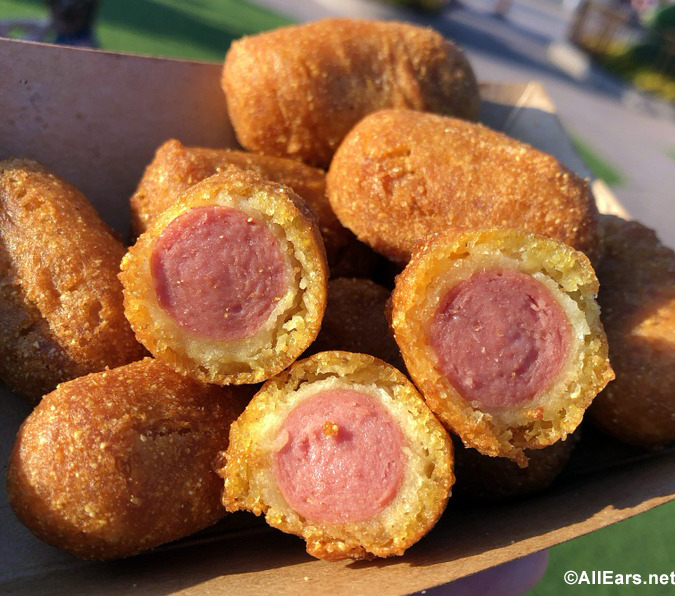 Poutine
There's nothing quite like a fresh batch of french fries, smothered with gravy and tasty cheese curds (or, in a twist, cheese sauce. If you've never tried poutine before, Disney World is one of the best places to give it a shot! There are a couple of spots you can head to if you're craving some delicious poutine. Le Cellier in EPCOT serves up some delicious Table Service poutine throughout the day while nearby Refreshment Port offers up a Quick Service version (or two), or you can stop by The Daily Poutine in Disney Springs where you're likely to find three or more versions on the menu!
Mickey Shaped ANYTHING!
It goes without saying that there is no shortage of Mickey shaped ANYTHING at Disney World, and this is especially true when it comes to snacks!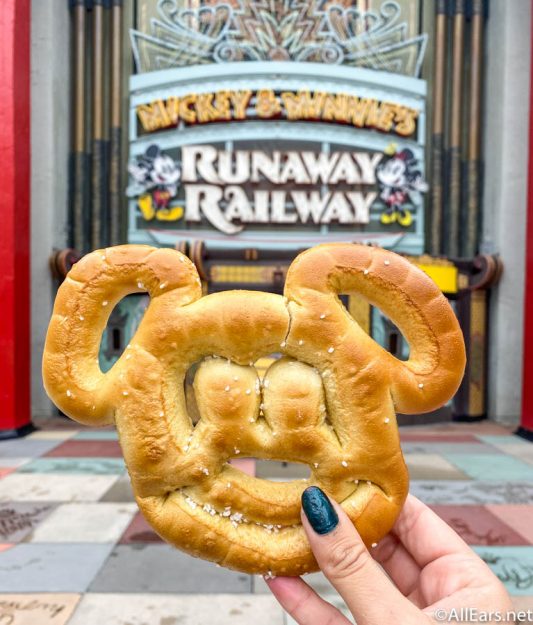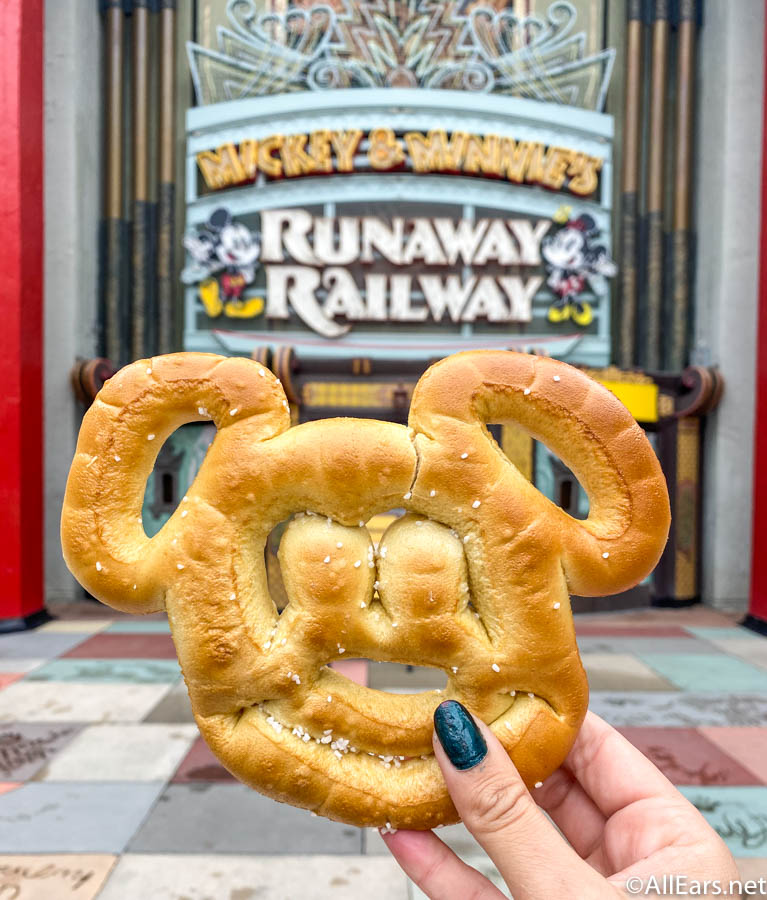 Eating Mickey-shaped food goes together with a trip to Disney World like peanut butter and jelly. From Mickey Pretzels to Mickey Premium Ice Cream Bars, there's something for everyone! You can find these cuties in just about every park and resort, so you'll rarely be very far from a snack with ears.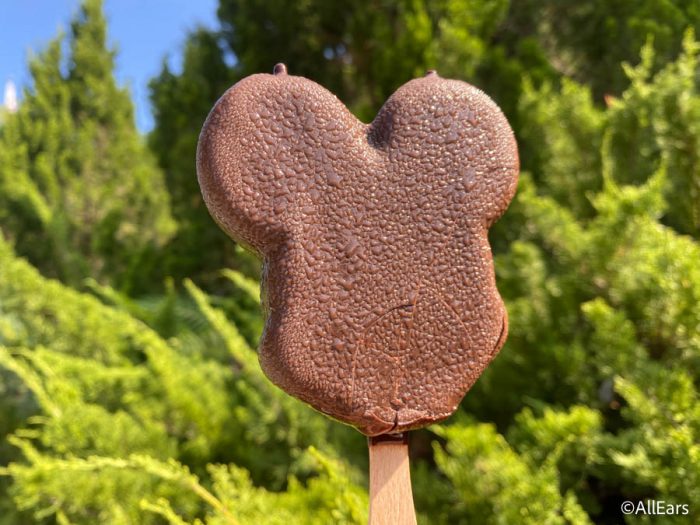 Pastries – Les Halles
Our last pair of treats you gotta try next time you're in Disney World can be found in the France Pavilion in EPCOT. First, we're stepping into Les Halles for some pastries. Les Halles normally opens at 9 AM daily, a couple of hours ahead of the rest of World Showcase. This makes it a picture-perfect (although sometimes very crowded) breakfast spot!
From Napoleons to croissants to tarts, there's something (or a bunch of somethings) for everyone.
Ice Cream Martini
Finally, once you're all done with your yummy pastries, you'll need something to wash them down. Head over to L'Artisan des Glaces for an ice cream martini!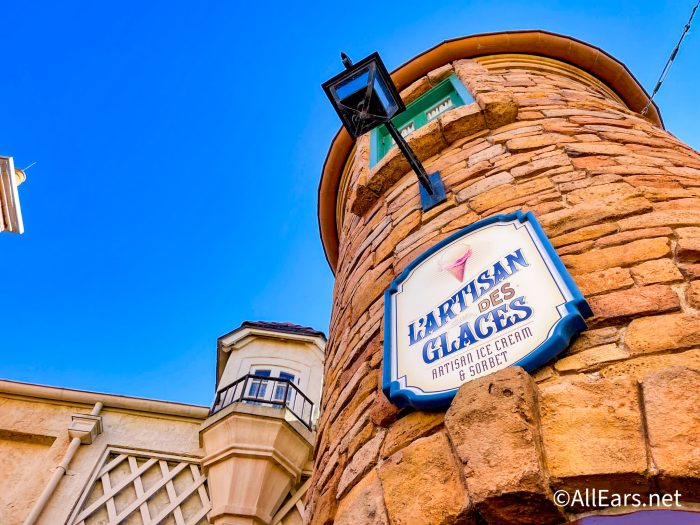 L'Artisan des Glaces has an array of delicious ice cream and sorbet flavors to choose from, which you can get in a cup or a cone. OR… you can top it with a splash of Grand Marnier, Rum, or Whipped Cream flavored Vodka! It even comes served in a martini glass!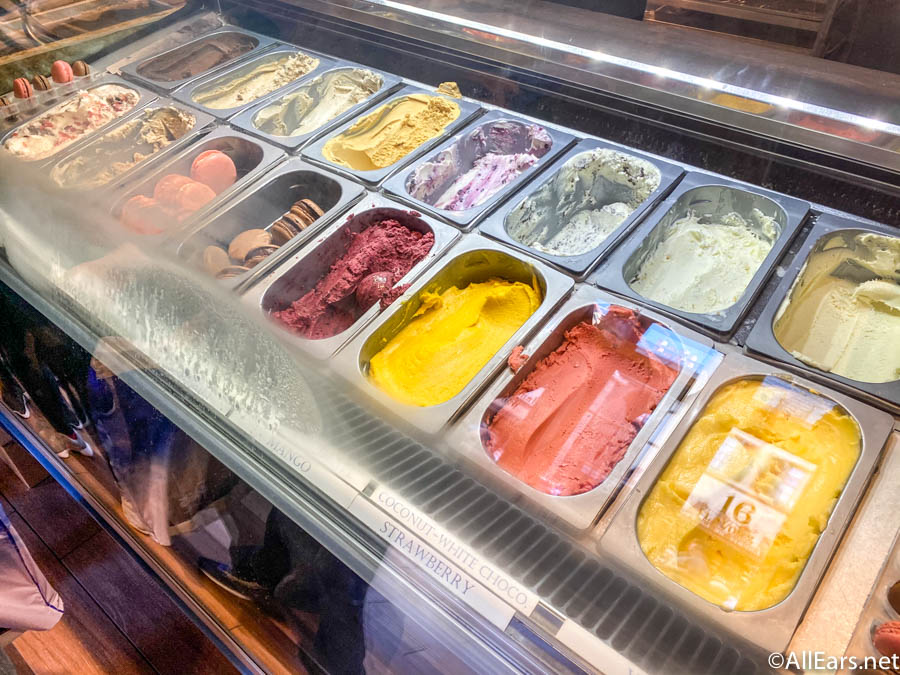 What Disney World snack is at the top of your must-eat list when you visit the parks and resorts? Let us know in the comments!
Take a bite out of more Disney Parks snacks at the links below!