Pre-park closures, you may have had your "perfect" day in Magic Kingdom already planned out. Get your FastPass+ reservations WAY in advance for Seven Dwarfs Mine Train (if you're lucky), Space Mountain, and maybe Splash Mountain; grab breakfast at Crystal Palace; eat lunch at Casey's Corner; catch the parade; and then enjoy dinner at Columbia Harbour House. But things have changed!
FastPass+ has been temporarily suspended at Walt Disney World, and the parks are operating at a limited capacity, which may greatly change the way you structure your day. Plus, several spots like Crystal Palace, Casey's Corner, and Columbia Harbor House are still closed. Not to mention, parades and fireworks have also been temporarily suspended.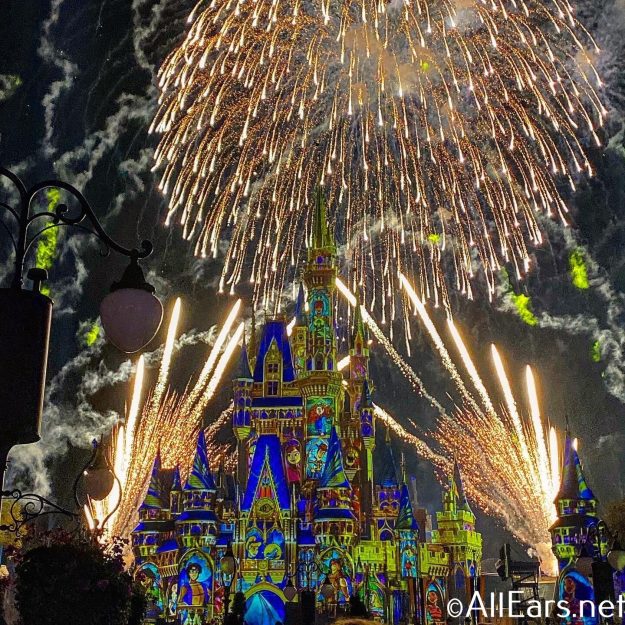 If the plan you once knew doesn't work for Magic Kingdom anymore, what will? Here's our suggested plan for your day.
Arriving at the Park
One of the most important things to check before you head out are the park operating hours. These have changed over the past few months so it's important to know exactly how much time you'll have in the parks. Currently, Magic Kingdom is typically open from 9AM-6PM, but these hours have been extended throughout most weekends in October an extra hour or two at the end of the day.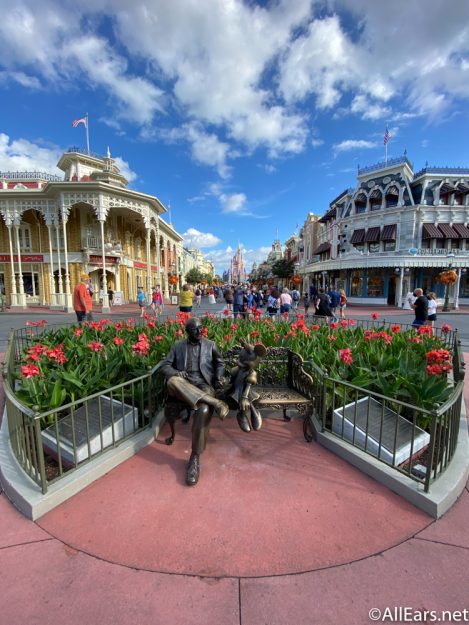 They are also set to be extended in November. But again, these hours are subject to change, so be sure to check back with us and on the parks calendar often.
Back to your day — once you've checked the park hours, we'd recommend planning to arrive at Magic Kingdom a few minutes before 9AM so you can get in right as the park opens, and head to one (or all) of the "big hitters" — Seven Dwarfs Mine Train, Splash Mountain, Space Mountain, and Big Thunder Mountain Railroad. Right at park opening, these can have wait times as low as 20 or 35 minutes (or lower), but as the day progresses, they sometimes start to hit wait times of 40, 50, 60, or more minutes.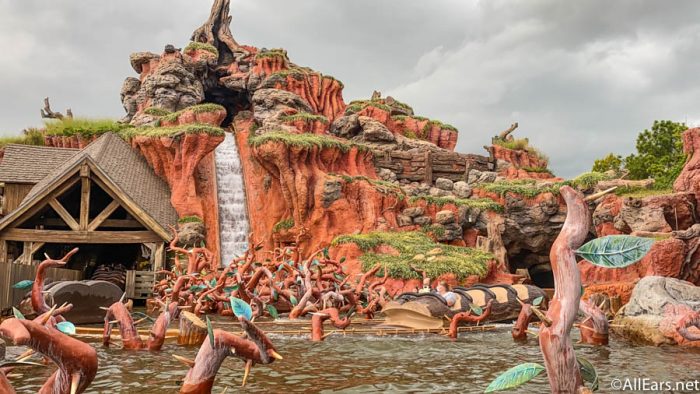 One caveat, though, is that if Seven Dwarfs Mine Train or Space Mountain are already at a 50 minute wait or more, then there's no rush to get those done in the morning. Seven Dwarfs Mine Train has been typically seeing waits of around 55-65 minutes later in the day so if the line there is already quite long, add this to the end of your day. Also, Space Mountain's wait times can go down throughout the day so that may be one to just watch and hit once it's got a wait time of 25 minutes or less.
Splash Mountain and Thunder Mountain should be your main priorities if the others are already busy.
Once you've hit one or more of those popular rides, we suggest grabbing a quick breakfast/brunch-time snack! The Main Street Bakery is always a good choice, but the lines there have been extremely long lately! You may want to consider bringing your own coffee and snacks with you or trying to grab some at a Joffrey's Coffee location in the park instead. For something other than coffee, head to Gaston's Tavern to grab a GIANT cinnamon roll (YUM) or grab a waffle sandwich at Sleepy Hollow.
Off to Adventureland!
After you finish your morning snack, we'd recommend heading to Jungle Cruise. If you can hit this ride before lunchtime, you're more likely to get a wait time under 30 minutes. Head back later in the day, and this ride can have a wait time of 35 or 45 minutes or more.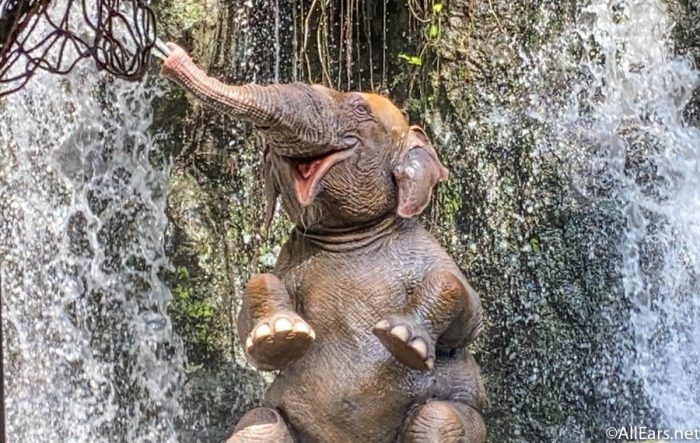 After you've explored the backside of water, we'd say to check on the wait time for Pirates of the Caribbean. The wait times for this ride can fluctuate greatly throughout the day. If the wait time is around 15-20 minutes at the time you're walking near it, we'd recommend you hop on board. If it's any longer than that, we'd say wait around until about 5PM, at which point we've typically seen the ride go back to a 15-25 minute wait.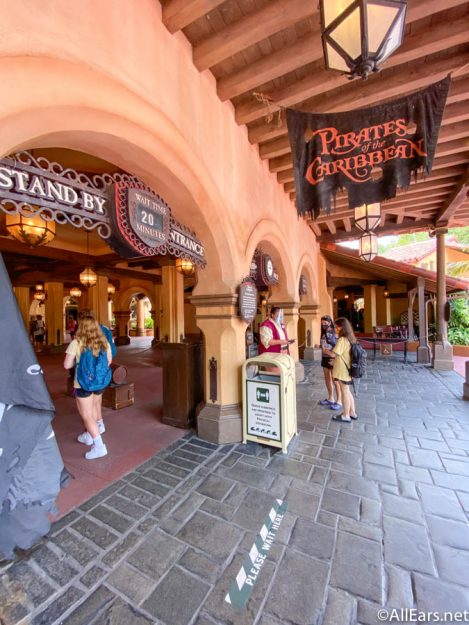 Lunch!
When it's time for lunch, you have a few options in Magic Kingdom. Because there are all kinds of special snacks available right now for the Halloween season, we'd recommend you grab a Mickey Monster Mash Burger from Cosmic Ray's Starlight Cafe.
You can place your order on Mobile Order, hop in, and grab a table in the air conditioning, and take a little break while listening to some sweet tunes played by Sonny Eclipse.
Back to the FUN!
After lunch, we recommend you make your way around Tomorrowland. Defeat the Evil Emperor Zurg in Buzz Lightyear's Space Ranger Spin and take another nice break in Carousel of Progress.
Then, head over to Fantasyland, and hit up Under the Sea — Journey of the Little Mermaid, Peter Pan's Flight, and Many Adventures of Winnie the Pooh! Check out the wait times to see what order to do them in.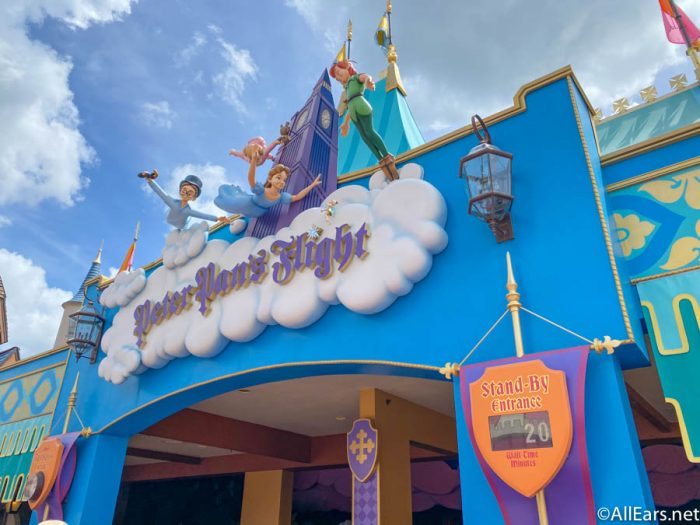 Around 3PM, we've seen these rides have typically a 25-35 minute wait time.
Time for a Snack?
Once it's time to grab a snack, you're sure to find something for EVERYONE in Magic Kingdom. We'd recommend checking out the Pumpkin Pie Sundae from Auntie Gravity's for a refreshing treat, or grab Constance's For Better or For Worse Wedding Cake from Liberty Square Market. A good ole Dole Whip never hurt anyone, either!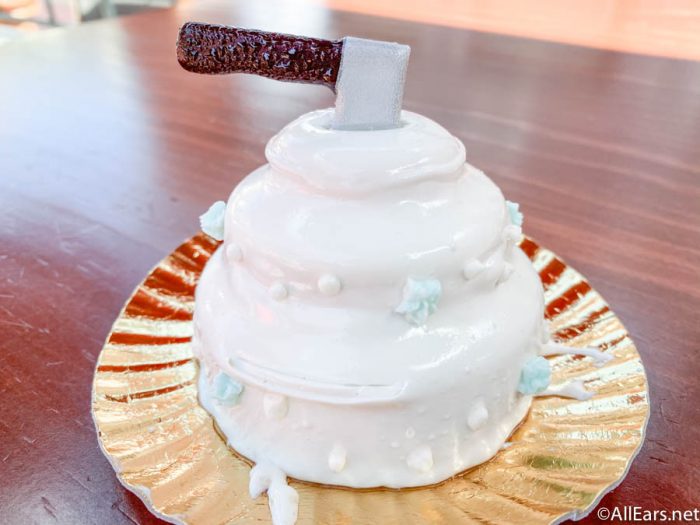 This is also the perfect time to see if the Cadaver Dans are out singing or if there's a character cavalcade going on.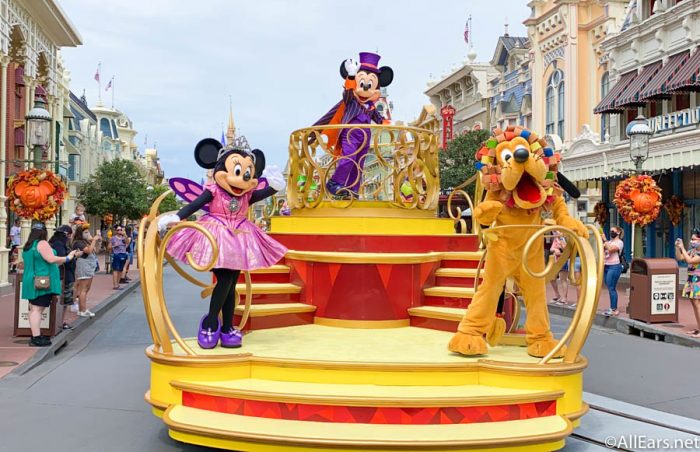 Evening rides!
Typically we've seen Space Mountain and The Haunted Mansion go down in terms of wait times in the afternoons after 5PM. If they've got wait times of less than 25 minutes throughout the day, then feel free to hop on them, but if not, we'd say leave those toward the end of the day!
And if you didn't get the chance to ride Pirates of the Caribbean or Seven Dwarfs Mine Train, the evening is also a good time to see if the wait times have gone down at those spots! 
Super Pro Tip Dinner?
Want to stay in Magic Kingdom a little later than most others? Try to book a late reservation at a spot like Liberty Tree Tavern, and you'll get the chance to walk out of a very empty, and beautifully lit up, park!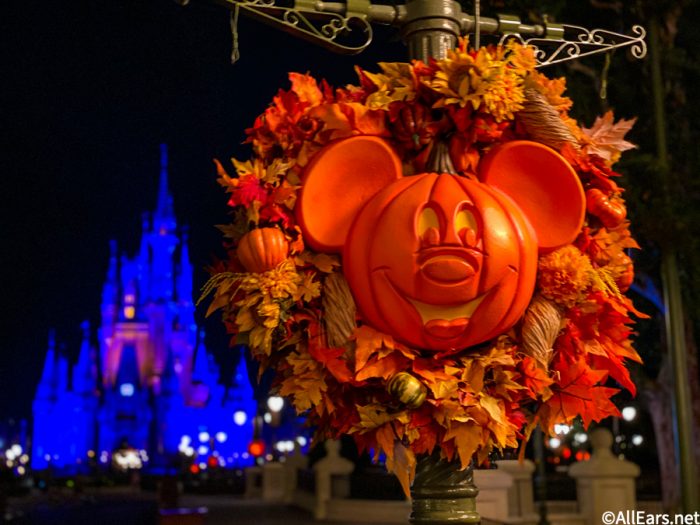 Easy Going Visit
The plans above are mainly based on someone trying to ride a bunch of attractions and pack a lot into their day. If you're just looking to hop on one or two rides and enjoy the atmosphere of Magic Kingdom, we'd recommend one important thing. The parks tend to be quite busy right at opening, so if you aren't concerned about getting in as many rides as possible, we'd recommend you wait until about an hour after opening to get there so that you don't face bigger crowds entering the park.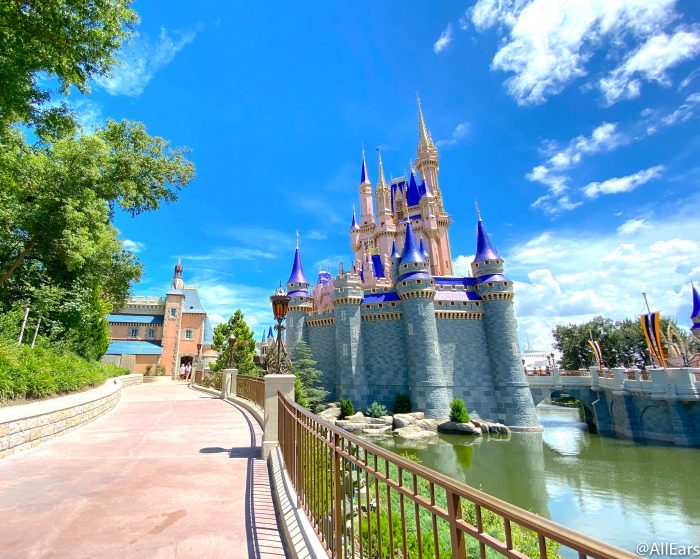 What's your Disney vacation style? Are you a "ride all the rides" person? Or do you like to take things slow? Let us know in the comments — we'd love to hear from you!
Join the AllEars.net Newsletter to stay on top of ALL the breaking Disney News! You'll also get access to AllEars tips, reviews, trivia, and MORE! Click here to Subscribe!