WELL FOLKS WE MADE IT.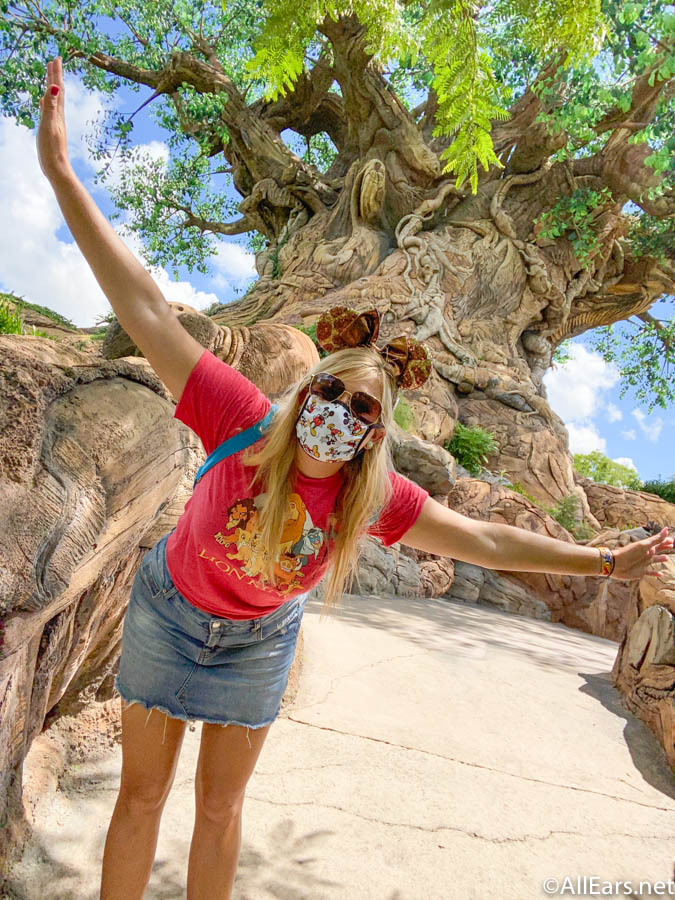 CAN YOU BELIEVE IT?! I sure can't. 22 movies have led us to THIS.
(No idea what I'm talking about? I'm watching all of the Marvel movies for the very first time and sharing my thoughts. Yes I know I am 12 years late.)
I realize this was most of you arriving at Endgame…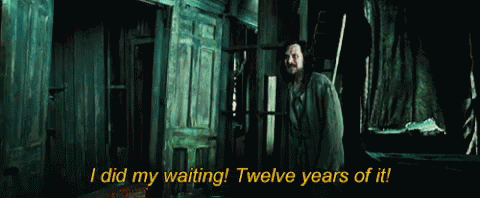 …and honestly, I don't know how you did it! I started this journey a month ago, and literally watched Infinity War two days prior to Endgame. But still, I am SO EXCITED and a little scared. Mostly anxious to see how (if) we bring back our long lost heroes!! I don't think my heart can take it if we can't.
Are you ready? Are you excited? (Are you like…yea Molly, we've been here already?) THEN LET'S DO IT.
135 Thoughts I Had Watching Avengers: End Game for the First Time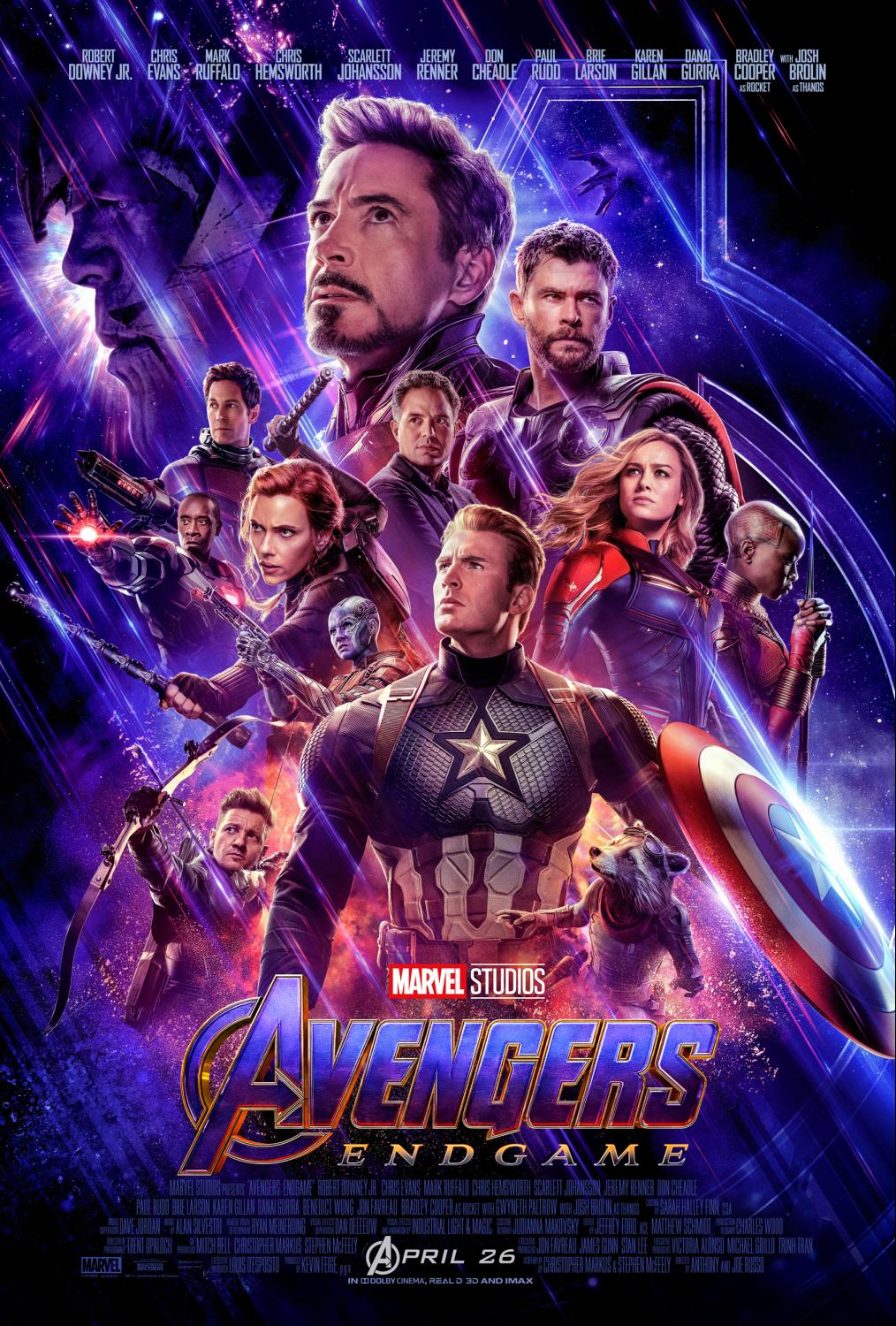 1. Hawkeye!!! I missed you.
2. Oh. Oh no.
3. Good music can only mean…Guardians.
4. Wait, I forgot basically all the Guardians are dead. Cool.
5. OMG he's trying to talk to Pepps. Ugh. 5 minutes in and my heart can't handle it.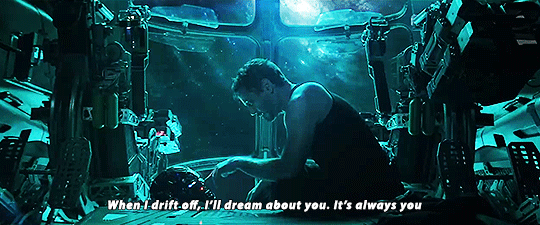 6. Classic Tony. Making me laugh AND cry with this goodbye message.
7. CAPTAIN MARVEL!!!!! She is the best.
8. Cap shaved. Gotta say I'm mad and not mad all at the same time.
9. Tony and Steve on the same side again. Pepper hugging Tony. AM I JUST GONNA CRY FOR 3 HOURS?
10. *Tony reacts to seeing Peter Parker's face among the dead* YUP.
11. Weak, angry, greving Tony is breaking what little spirit I have left.
12. "Before you didn't have me." HECK YES CAPTAIN MARVEL.
13. "Let's go get this son of a …" *literally clapping in my living room*
14. CAP STILL HAS PEGGY'S PHOTO. OMG.
15. YES CUT HIS ARM OFF THOR!!!!
16. Also, we're like 15 minutes into a 3 hour movie so I realize this is not the solution.
17. Thanos just…got RID of the stones?!!!! And now he's a millennial in quarantine tending to his plants??????

18. "I went for the head." Learning from your mistakes…that's called progress.
19. These people crying in Cap's support group about missing normal life… TOO REAL.
20. ANT MAN!!!!!
21. Ken Jeong!?
22. Paul Rudd giving me real Robin Williams in Jumanji vibes.
23.  OMG SCOTT SEEING HIS DAUGHTER.
24. OKOYE!!!!!!!!!!
25. So Hawkeye has gone rogue??
26. The quantum realm is gonna be a big thing right? Or just the key to how Paul Rudd doesn't age because time works differently?
27. OMG TONY HAS A CHILD. MY SOUL.
28. Natasha's hair is peak quarantine chic. Roots grown out for inches. No cares to give.
29. Back to the Future jokes. Love it.
30. "I'm so confused." – Scott, also me seeing this weird Hulk/Bruce hybrid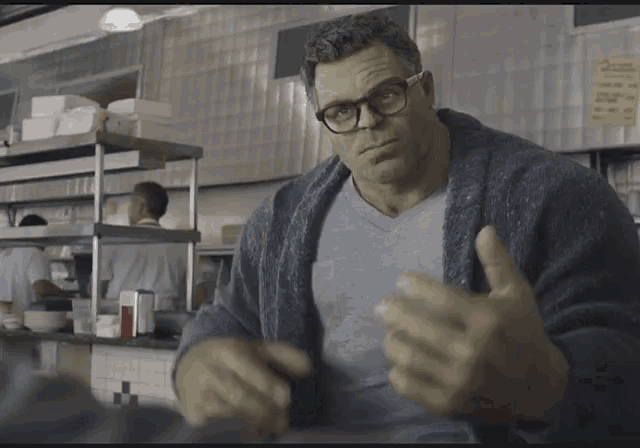 31. RESPECT the cardigan game though.
32. Peter Parker is going to the be the motivation for Tony to try to go back in time. OMG.
33. LOLOLOLOL at Tony's daughter learning new words.
34. "But would you be able to rest?" PEPPER IS THE OG LADY AND I LOVE HER.
35. "Somebody peed my pants."  I AM DYING.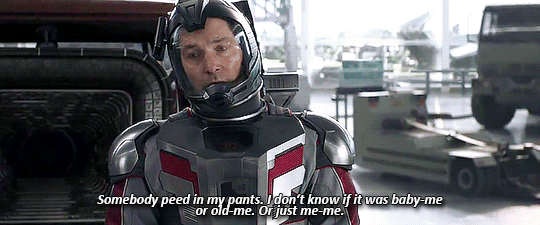 36. TONY PULLING UP LIKE. A. BOSS.
37. The Shield!!!!
38. Poor Paul Rudd. Just wants to eat a taco. Thank goodness for Bruce.
39. Nice of them to visit EPCOT's Norway pavilion.
40. VALKYRIE!!!!
41. Oh. My. Beer Gut.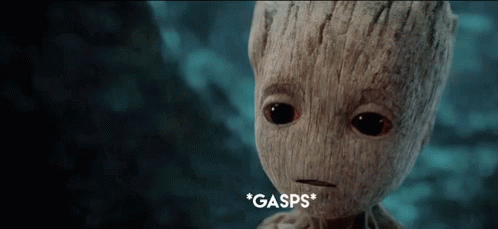 42. KORG!!!!!
43. HE'S USING THE AX AS A BOTTLE OPENER.
44. "There's beer on the ship." "What kind?" LOL. Like listen, I'm the God of Thunder, I'm not drinking cheap beer.
45. Who is this mysterious hooded figure?? Is it Clint??
46. It IS Clint. Dang, he's gone OFF the rails.
47. LOL @ Rhodes and Ant-man listing all the time travel movies.
48. JANE. REALLY???
49. "I'd like a bloody mary." – Thor, also me on vacation
50. This theme song gets me HYPE.
51. WAIT. I've seen this movie.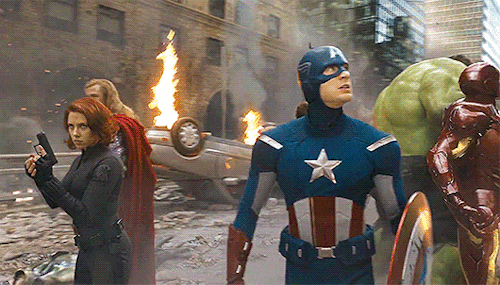 52. OMG TILDA!!!!!!
53. Oh no. Of course this is too early. Couldn't be this easy.
54. LOKI!!!!!!!!!! OMG. Please please please say this isn't the only time we see him.
55. UGH Thor seeing his mom is hurting my soul.
56. Sweet Rocket, also in pain. He just wants to see Groot again!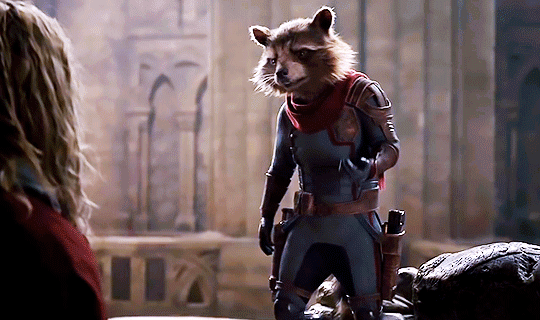 57. Will we EVER know what happened in Budapest?
58. Gamora!!! I missed you!! I feel like she's dead for real though.
59. *Nebula shows Rhodes on hologram* OH NO.
60. SCOTT LANG HAS THE BEST ONE LINERS.
61. THIS elevator scene again!! But…not.
62. Robert Redford!!?? Whoa.
63. LOKI HAS THE STONE. Bad news for the Avengers, good news for me and my desire to have Loki back???
64. LOL @ Cap being annoyed by past Cap.
65. WHOA Tilda is giving up the stone. There's only ONE reality where they all survive right?
66. THIS IS VERY BAD. THANOS KNOWS WHO THE AVENGERS ARE.
67. "You're not the Thor I know at all are you?" – Thor's mom, also every person watching this, I assume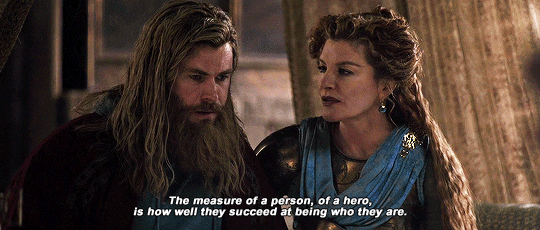 68. UGH JANE.
69. THE HAMMER!!!!!!! Of COURSE you're still worthy!!!!!!! No matter what you look like, you're Thor. <3
70. Glad we get the Starlord "Come and Get Your Love" again.
71. "So he's an idiot?" – Rhodes talking about Starlord, also probably every person in the world when Starlord ruined everything in Infinity War.
72. Gamora is getting it!!!!!
73. Oh no. Re: Nebula.
74. "I have a vaguely exact idea." – Tony, also me when my husband asks what I need at Trader Joe's.
75. Tony RN:
76. STAN LEE!!!!!!!!!!!!
77. WHOA everyone is meeting their parents in the past.
78.  SUPER YOUNG CGI MICHAEL DOUGLAS. I don't like it.
79. THE DOOR SAYS CARTER. OMG.
80. PEGGY. My heart.
81. So many feelings re: Tony and his dad. Also JARVIS.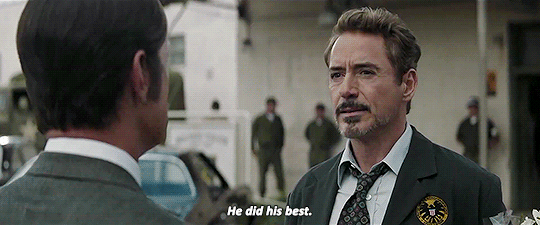 82. Is it Red Voldemort again???? (Yes.)
83. WAIT. IS ONE OF THEM GONNA HAVE TO KILL THE OTHER???? THEY LOVE EACH OTHER SO MUCH. In a beautiful platonic way that you don't often see.
84. I am very sad to see Natasha go. She is the OG Avengers queen. </3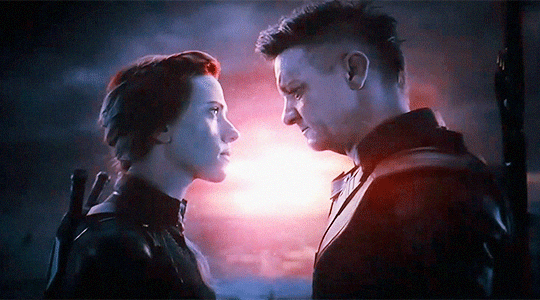 85. I hate the Bruce/Natasha romance but seeing his reactions, along with Cap crying and Clint's anger is a lot.
86. Is she bad Nebula or good Nebula? (I think bad.)
87. SNAP.
88. DID IT WORK??? It appears to have…but Nebula??
89. Yeah of course it didn't work like they planned. Watching Rhodes struggle is very upsetting.
90. SCARY SPACE MONKEY DOGS!!!!
91. YAS Gamora — help a sista out. (Literally.)
92. INTO Thor's man bun + Double weapons.
93. This devil dogs remind me a LOT of the Hunger Games.
94. Oh no. BAD Nebula.
95. CAP. PICKED. UP. THE. HAMMER!!!!!!!!!!!!!!!!! audible gasp. OH man, I bet that was an awesome moment in theaters.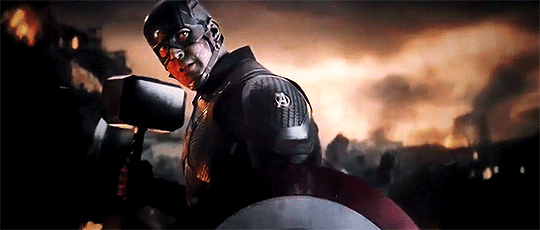 96. ON YOUR LEFT.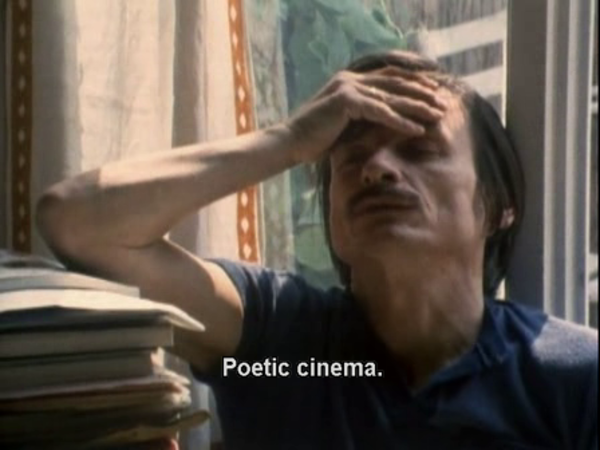 97. T'CHALLA!!!!! SHURI!!!!! OKOYE!!! SAM!!!
98. STRANGE! MANTIS! STARLORD!!! DRAX!!!!
99. PETER PARKER!!!!!!!!! GROOT!!!!!!!!!!
100. WONG! WASP! SCARLET WITCH! VALKYRIE! M'BAKU!
101. BUCKY!!!!!!!! PEPPS! KORG! I literally cannot type fast enough.
102. AVENGERS ASSEMBLE. CHILLS. ALL THE CHILLS.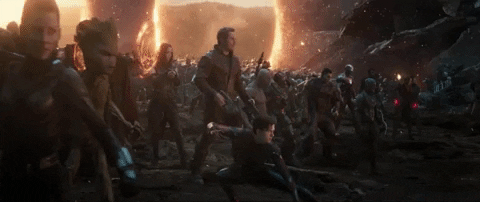 103. Tony hugging Peter is good for my soul.
104. Go Starlord! Make up for your foolishness!!!!
105. Your choices were him…or a tree. LOLOLOL.
106. Oh Em Gee Ant Man and Wasp holding hands as they fly to save the universe. (Also I know can't fly but let me have this.)
`107.  Nothing against Clint, but I feel much better with Black Panther being in charge of the glove.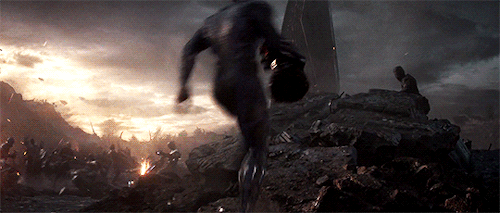 108. This is like the most vital game of "keep away."
109. She's not my fave, but DANG I gotta respect Scarlet Witch. She's holding her own against Thanos pretty impressively.
110. Peter Parker always trying to introduce himself in battle is the cutest thing ever.
111. GROOT AND ROCKET TOGETHER AGAIN!!!!
112. CAP. clap. TAIN. clap. MARVEL!!!!!
113. LADY SQUAD. LADY SQUAD. LADY SQUAD!!!!!!
114. Captain Marvel is INSANE. Like, Thanos needed a stone to punch her effectively.
115. Strange and Stark are exchanging knowing looks and gestures. And I feel like I KNOW what Strange means by holding up one finger — but I don't want to know.
116. I AM IRON MAN.
117. I'm actually concerned.
118. Thanos, Imma let you finish but, Voldemort had the best supervillain fade to dust finish of all time.
119.  "Mr. Stark." Peter is ripping my heart out for the second film.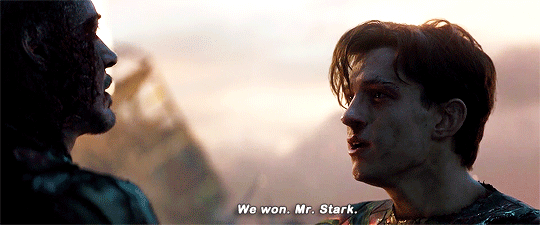 120. PEPPS. "You can rest now." Because she asked if he could rest earlier. Wow my heart continues to be shattered.
121. I am so happy and so sad all together.
122. "I hope if you play this back…it's in celebration" AS THEY SHOW BLACK PANTHER. I know they didn't know what they were doing at the time but OH MY GOD.
123. Proof that Tony Stark has a heart.
124. NICK. FURY. This would be such a fun party if it wasn't the most depressing funeral ever.
125. Clint and Wanda. Part of a club no one ever wants to be in.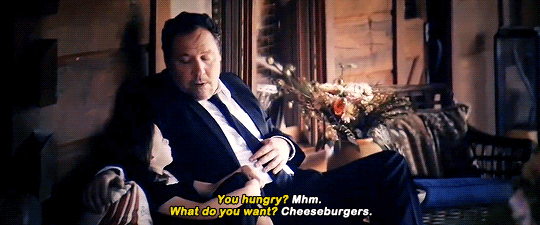 126. *cheeseburgers* So happy to see Happy, but not under these circumstances.
127. Queen Valkyrie. I love that.
128. 10/10 would watch a Guardians + Thor spin off.
129. Good luck Cap.
130. OLD MAN CAP!!!! He looks like Joe Biden.
131. Oh no. I know what this means.
132. Looks good on you Falcon.
133. HE GOT HIS DANCE.
134. These credits are AWESOME. I am just clapping for each person.
135. NO END CREDIT SCENE???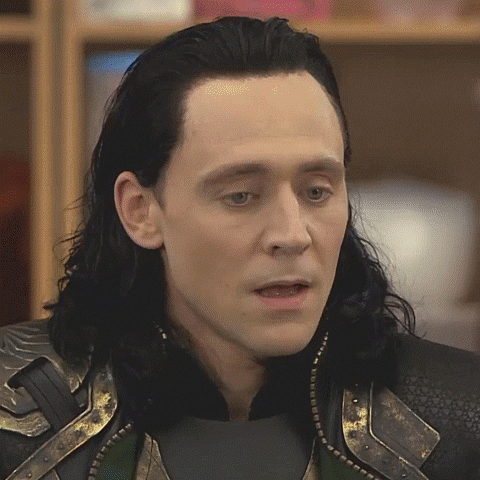 WHAT. A. PAYOFF. I mean NO one plays the long game like Marvel, but wow, was it worth it.
When Cap picked up the hammer or Sam said "on your left" and everyone showed up, I lost my mind sitting alone on my couch. I can only imagine what that was like in theaters. (Actually, thanks to this awesome video from Scott Gustin, I don't have to completely imagine:)
And of course the theater reaction to PORTALS was bonkers. pic.twitter.com/tllxg9aqMG

— Scott Gustin (@ScottGustin) April 7, 2020
This movie was excellent — specifically the last hour. It was heartbreaking to say goodbye to Tony, but the action was unreal and the battle was perfect. I honestly think everyone showing up with the portals is one of my favorite scenes in a movie EVER.
That said, I think I liked Infinity War just the tiniest bit more. Even though it ended in despair, I liked that the whole gang was together for the majority of the film. Don't get me wrong — I love the OG Avengers (who mostly made up this film), but I also adore T'Challa, the Guardians, Sam, Bucky….
I understand why people love this movie so much now. It was well worth the wait to see the Avengers Assemble. I loved this movie 3000.
On a scale of 1 to 10, with a 1 being Thanos and a 10 being Peggy and Steve dancing, I award Avengers: Endgame a 9.8!
Next up: Spider-Man: Far From Home
Join the AllEars.net Newsletter to stay on top of ALL the breaking Disney News! You'll also get access to AllEars tips, reviews, trivia, and MORE! Click here to Subscribe!