Hello there — it's been a while!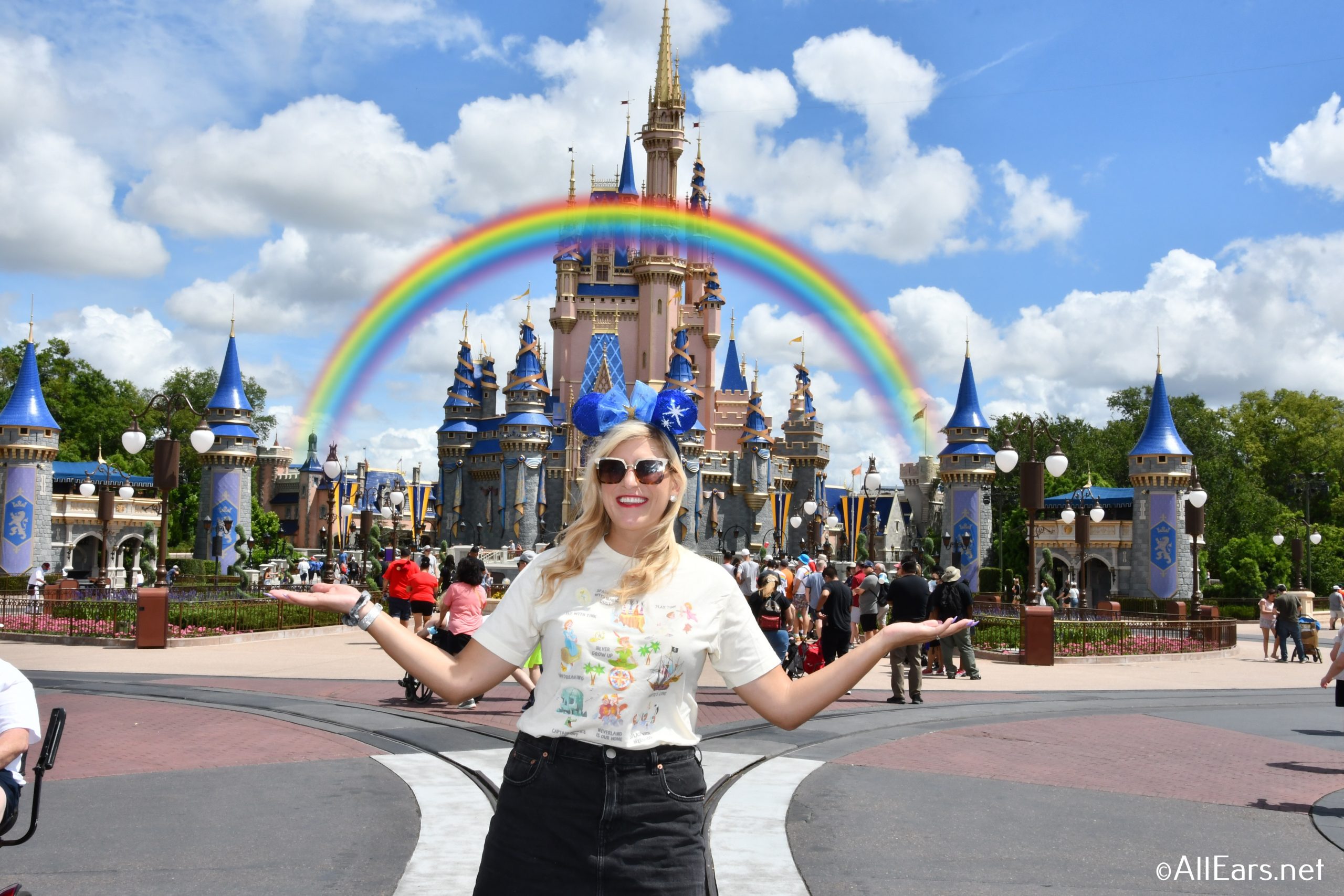 It's been a  bit since I've written one of these posts and I am SO excited because Marvel movies are BACK! While I have been enjoying the Disney+ content — I LOVED the Falcon and the Winter Solider and am obsessed with Loki — I am so glad to see a movie again!
If you're new to this series, I just recently watched the Marvel films — yes I started 12 years late. But no time like quarantine, am I right?
Black Widow is the very first Marvel film I will be seeing in "real time" along with the rest of the MCU fans and I cannot wait! Without further ado, let's get into it!
102 Thoughts I Had Watching Black Widow for the First Time
1.  AWWW YEAH THE MARVEL LOGO I AM HYPE
2. This bike riding in the suburbs is giving me big Stranger Things vibes.
3. Is that Nat with the blue hair?
4. I am going to say yes because of the red roots.
5. Oh hellllo Rachel Weitz!!!
6. Pain only makes you stronger…I bet that comes around again.
7. BIOLUMINESCENCE?! ARE WE ON THE NAVI RIVER JOURNEY!?
8. Oh a young Chief Hopper!
9. Young Chief Hopper has done something bad.
10. Does anyone else think of the Weird Al Star Wars version of this song whenever they hear it? …. No? Just me?
11. Uhhh….does Chief Hopper have super strength?!
12. So what you're telling me is that Natasha was incredible from a young age.
13. Ok but seriously how is Chief Hopper still holding on?
14. She speaks Russian!?
15. Do not love this guy whose entire existence screams Russian mobster, but I do appreciate his choice in sunglasses.

16. Obsessed with young Natasha. She is cooler and harder than I'll ever be.
17. Uhhhh….is this movie about the human trafficking of young girls? I don't know if I am ready for this.
18. Side note kinda love this angsty female cover of Smells Like Teen Spirit.
19. THE RED ROOM.
20. Ugh really, Sec. Ross is the crossover we're getting? Would prefer Liv Tyler.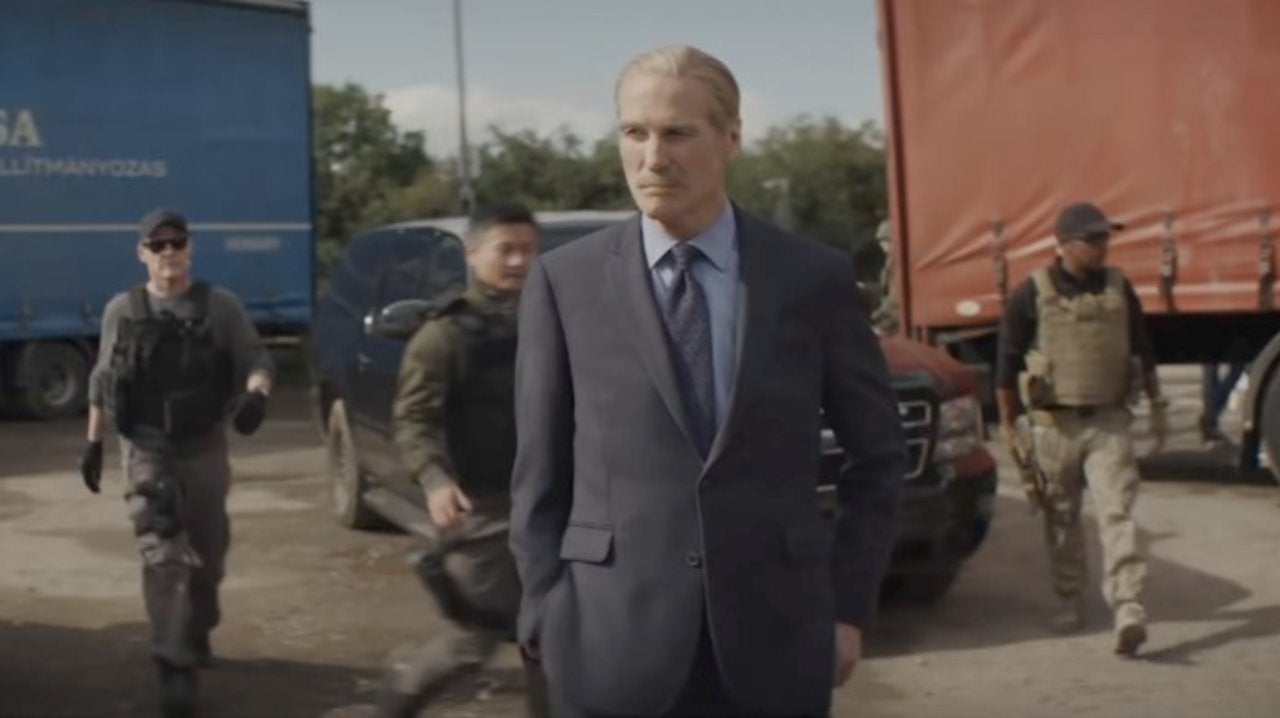 21. Lady Assassin group, you love to see it.
22. OH THAT IS SOME FANCY KNIFEWORK FLORENCE.
23. Oof, I think you made a mistake Florence, but at least this we have established the catalyst and major plot of the film.
24. Alright well Taskmaster is a nightmare.
25. Is Nat going to see Thor in Norway?!
26. No probably not, but who is this gentleman in her bed?
27. Oh he's the "I gotta a guy for that" as Barney Stinson would say.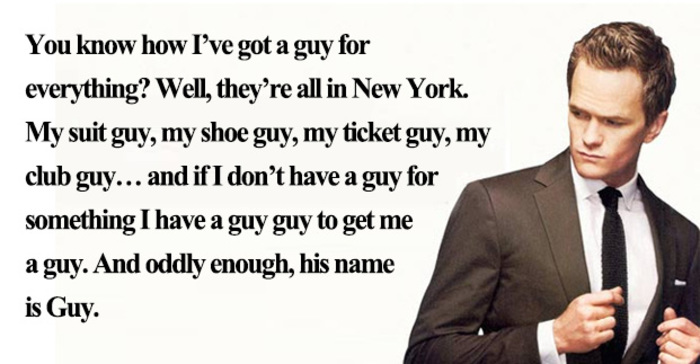 28. I wonder if something mysterious or reminiscent will be in that box that will trigger her to meet up with her sister and help her free the Lady Assassains from their mind control!
29. Who did that?!  … TASKMASTER?! … Why would Taskmaster go after Nat?!
30. This is the worst game of copycat of all time.
31. OOOOOOH her sister must have mailed her the antidote and that is what Taskmaster is after. I'm caught up.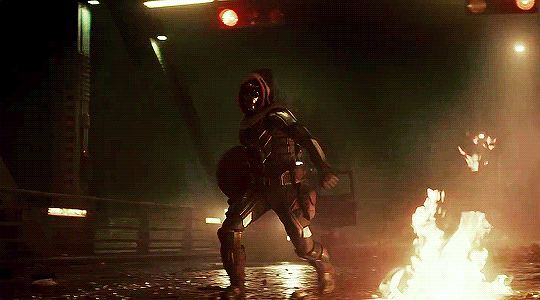 32. What I love at Nat is that she very easily could have let Taskmaster just get the antidote and leave her alone and she could go back to her plesant life in the trailer. But no, she's getting involved and gonna save the ladies cause she's an icon.
33. BUDAPEST OMG WILL WE FINALLY KNOW.
34. This is a very different style of greeting than when I haven't seen a family member in a long time.
35. ARROWS LIKE FROM CLINT OMG.
36. Lol she says "in English" and Yelena responds in Russian. I think I love her already.
37. Ok so very obviously this Dreykov character is not dead.
38. Did he just make her kill herself?! UHHHHHH this just got very dark, very quick. (Well, I guess it's been dark since the child trafficking opening but this is clearly the outcome.)
39. It's not a Marvel movie without a sweet motorcycle chase scene.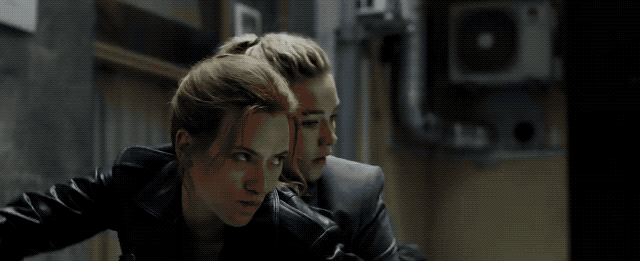 40. I am very obsessed with their fun sister snarky banter.
41. I HAVE ALWAYS WANTED TO DO THAT DOWN AN ESCALATOR.
42. Little Budapest story nuggets along the way. I guess murdering this child is what happened to Clint and Nat.
43. "One of the big ones" LOLOLOLOL
44. YELENA MIMICKING NAT'S POSE AND HAIR FLIP HAS ME LAID OUT.
45. It is quite possible that Natasha has the most heartbreaking and upsetting backstory of any MCU character. Scratch that, she definitely does.
46. YELENA BETTER GET HER DOG OR SO HELP ME.
47. YOU BETTER TEAM UP AND GO TAKE DOWN DREYKOV. *moments later* AWWWWW YEA.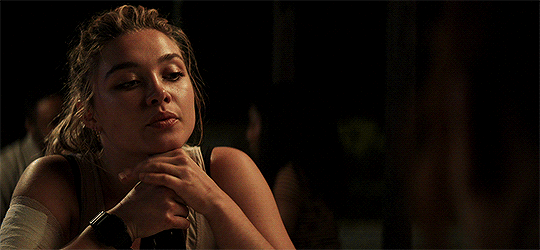 48. Yelena telling Nat about the pockets on the vest is me whenever I own a dress that has pockets.
49. HOPPER!!!!! How is he beating everyone? Is he a Super Solider?
50. …he made a scene.
51. Confirmed…Super Solider.
52. "Such a poser." LOLOLOLOLOLOLOL she really does do that all the time and now I'll never not see it.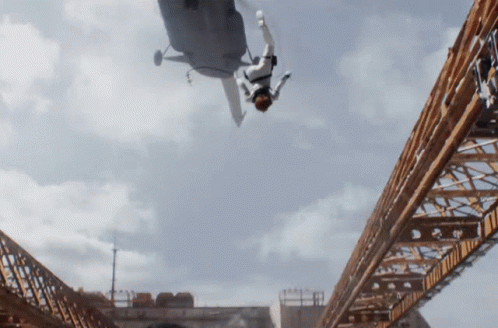 53. I'd just like to take this moment to say how incredible AWESOME Natasha is. She is a REGULAR HUMAN and is out Super Soldiering a Super Soldier.
54. This conversation about the ladies' reproductive organs is making me laugh but also so incredibly sad.
55. UGH POOR YELENA. The only father she's ever known called her boring and tedious. UGH.
56.  *narrator* They did not in fact, have enough fuel for St. Petersburg.
57. I should hate Hopper's character, but I find him endearing. He really thinks complimenting their murder abilities is the best compliment he can give.
58. Marvel movies always trip me out when they put incredibly high tech gadgets into an incredibly low tech environment.
59. Hey Siri, play "Reunited and It Feels So Good" by Peaches and Herb.
60. Hopper is just Mr. Incredible. This is not up for debate.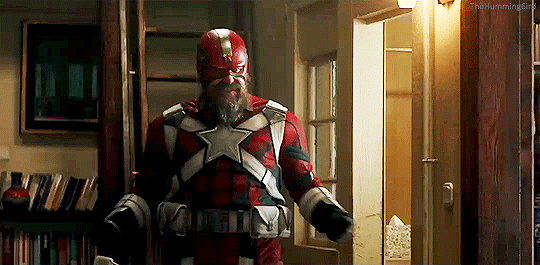 61. LOL SHE NAMED THE PIG ALEXI. Is she a Parks and Rec fan?
62. UGHHHH my heart is breaking for Yelena on like 7 different levels.
63. Oh and now my heart is breaking for Nat. WHY IS THEIR BACKSTORY SO SAD?!?!?!
64. OMG IT'S THE PHOTOS FROM THE REALLY SAD OPENER WHY ARE YOU DOING THIS TO ME MARVEL.
65. UGH HE KNOWS HER SONG. Marvel you are KILLING ME.
66. Oh no, Melina how could you?!
67. The Red Room is IN THE SKY!?!?!?!!?
68. I do NOT understand how Melina can do this to other women!?!?!
69. Cut the brain out?! Sorry, didn't know I was signing up for a horror film.
70. OMG OMG OMG OMG OMG IT'S THE FACE SWAP TECHNOLOGY FROM WINTER SOLDIER.
71. Sweet Hopper keeps trying to apologize and failing LOL
72. Wow this Dreykov guy is ruthless.
73. No…TaskMaster is….no….OMG…..TASKMASTER IS HIS DAUGHTER?!!?!?!?!
74. Uhhh Melina didn't raise no weak chick, why is Natasha freezing?
75. He's controlling them with PHEROMONES?! This guy is disgusting.
76. Sweet Hopper keeps trying to apologize omg.
77. HAHAHAHA YELENA WITH THE POSE.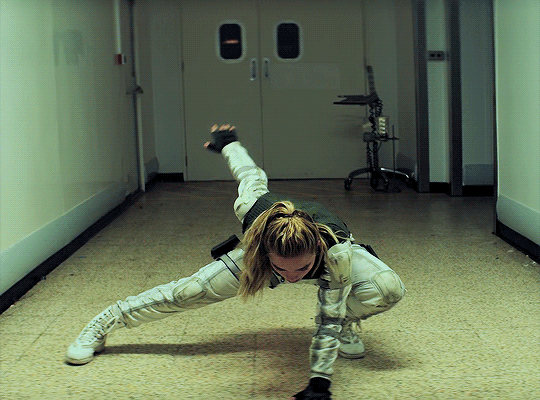 78. What a weak little man punching a woman cause she bruised his ego.
79. "You seem desperate to impress me." GO OFF QUEEN.
80. "These girls were trash." WOW I THOUGHT I COULDN'T HATE ANYONE IN THE MCU MORE THAN JOHN WALKER BUT HERE WE ARE.
81. OH SNAP MAMA MELINA KNEW AND GAVE NATASHA THE DEETS.
82. I LOVE NATASHA. BREAK YOUR NOSE GIRL.
83. Taskmaster GOT GOT. But also, now I am sad for Taskmaster knowing who she really is. What a twisted tapestry they weave.
84. YASSSSS YELENA. (I am losing my voice.) FREE THE WIDOWS!!!!
85. Ok, I know Nat is amazing but *pretty* sure there would be some bruising on her nose she just broke and then snapped back into place.
86. Get it Yelena with the walking casually away from an explosion move.
87. I love how Yelena just YOLOs all the time. Like she is happy to be alive as long as she has been, so she just goes for it.
88. Obvi Nat will save her though. Right….RIGHT?!
89. Right.
90. I gotta say the action scenes in this movie are awesome. I love how they add in a little slo-mo and cool shots like the sword.
91.  Tender sister moment that I knew was coming still has me crying.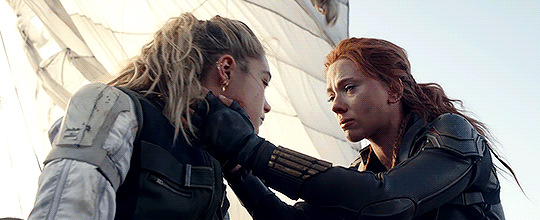 92. She gave her the vest!!! (Writer's note: since writing this post I have since realized that Nat is wearing this vest in Infinity War and omg my heart. Also how is Marvel THIS FAR AHEAD at all times?!)
93. Dramatic shot and gaze into the horizon: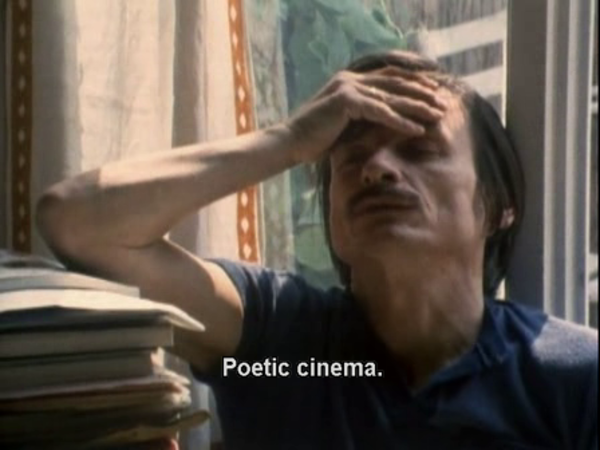 94. THE BLONDE HAIR!!! THE BLONDE HAIR!!!
95. Go break them out of prison!! YES. (Do I have to go watch Infinity War again after this?!)
*skips credits*
96. She got her dog!!!
97. Oh ok, guess I'll cry again.
98. She really is dead huh?
99. IS SHE GONNA WHISTLE BACK?! No.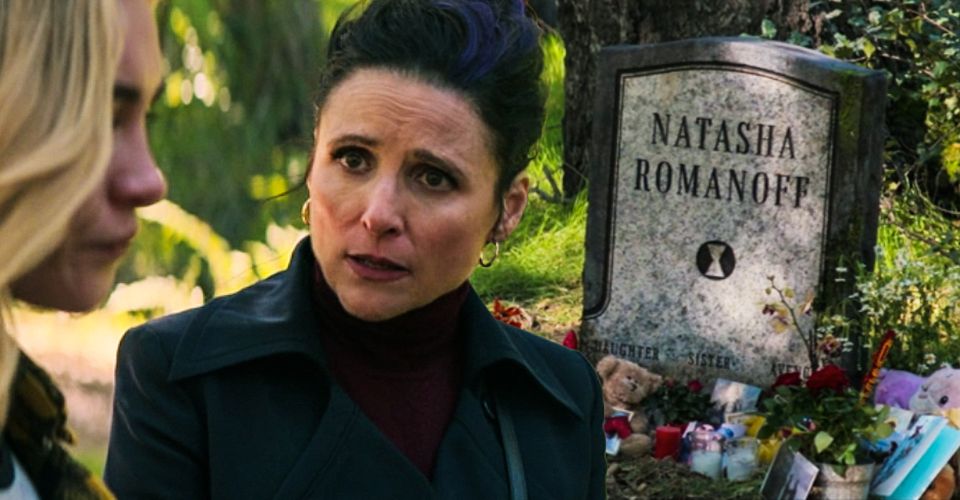 100. VALENTINA!!!! I adore her sass.
101. HAWKEYE!?!?!?!?!? AHHHHHHHHHH.
102. Thank goodness we have the Loki season finale to look forward to or I'd be in major withdrawals.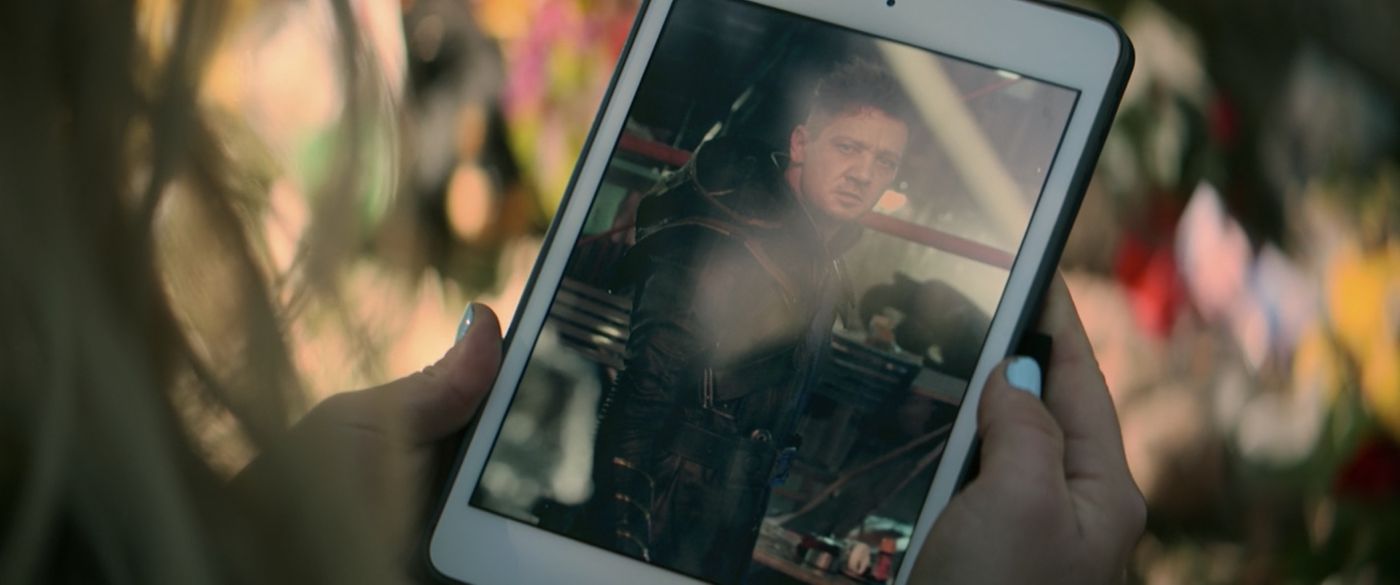 WOWOWOW. Ok well first things first, that was my first Marvel film in a movie theater. (I watched it again at home on Disney+ to write this.) And what an experience! It was so fun to be in a room full of fans, gasping and cheering as the action went on — not to mention the giant tub of popcorn I ate for dinner.
I loved the new characters, particularly Yelena who I found hilarious, snarky, and awesome. I'm glad she'll be coming back in Hawkeye, even if it is to hunt down Clint. I hope we see more of Melina and Hopper too!
I actually really liked this movie — going in I had no idea what to expect, I didn't even know when it took place. In the past, I haven't LOVED a lot of the individual stories and found the ensemble films far more compelling. While I wouldn't rank this one as high as say, Black Panther, I really think this is one of my favorite solo hero films! Black Widow was never my favorite but I always respected her as the only woman of the Avengers and the fact that she's a regular human fighting along side literal gods. But her backstory must be the saddest in the MCU, and knowing that the real world isn't too far off for some young girls was heartbreaking.
I think this was a beautiful send-off to Natasha Romanoff, and I'm truly sad to see her go.
On a scale of 1 – 10, where 1 is a trip to the Red Room, and 10 is a trip to the Bahamas with Thor, I award Black Widow an 8.