Disney's Animal Kingdom is home to a lot of great rides! Flight of Passage, Expedition Everest, Kilimanjaro Safaris — which is on top? We're turning to your AllEars Reader Reviews to see what YOU think!
Here are the rankings of the Animal Kingdom rides from worst to best, according to your AllEars Reader Reviews!
This "Dumbo-style" spinning attraction features aquamarine triceratops in DinoLand USA.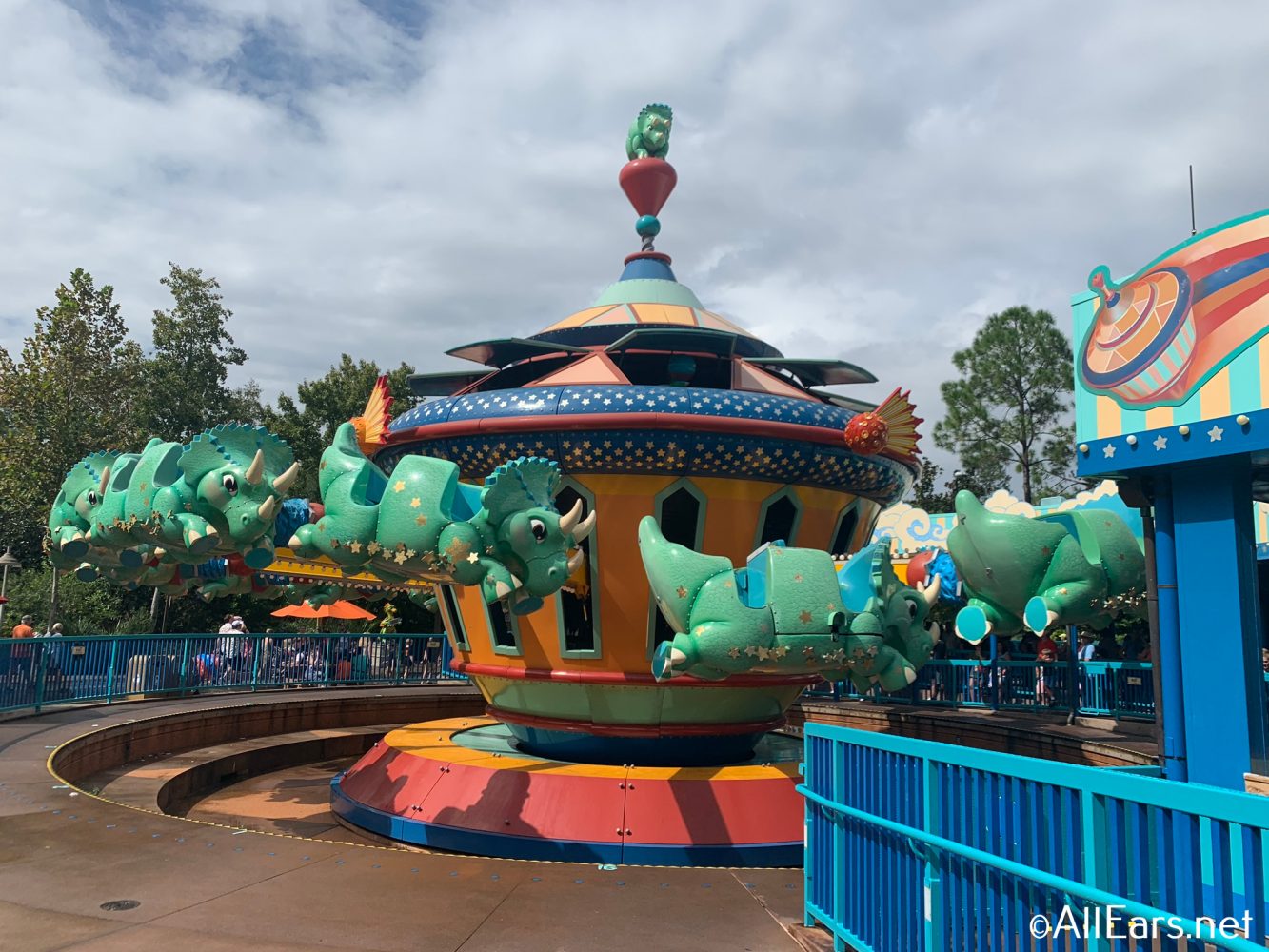 Our readers say:
"It's just like what you would expect. 90 seconds of going in a circle while sitting in a Dinosaur. If the line is short, it's worth it on hot days just to feel a breeze."
"This was my 2 year old daughter's favorite ride on our last trip."
"Lines are normally low"
This now-seasonal coaster is a spinning "cat and mouse" themed coaster in DinoLand USA.
Our readers say:
 "Even if you dislike it it can be laugh for the family over a bad experience"
"It is definitely a little faster than it looks, which is nice for a huge roller coaster lover like me. People with motion sickness should definitely watch it a couple times then decide if they think they can ride it."
"Don't go on if you don't like spinning."
This slow moving boat ride takes you through the bioluminescent forest and to ends with seeing the Shaman of Song, a truly impressive animatronic.
Our readers say:
"The animatronic at the end is incredible!"
"The music is beautiful, it has a long line and a bit boring."
"The ride is beautiful, but pretty boring. There is no story. It was nice to ride once, but it's not a must do for every trip."
Kali River Rapids is a raft ride in Asia that sends you down treacherous rapids.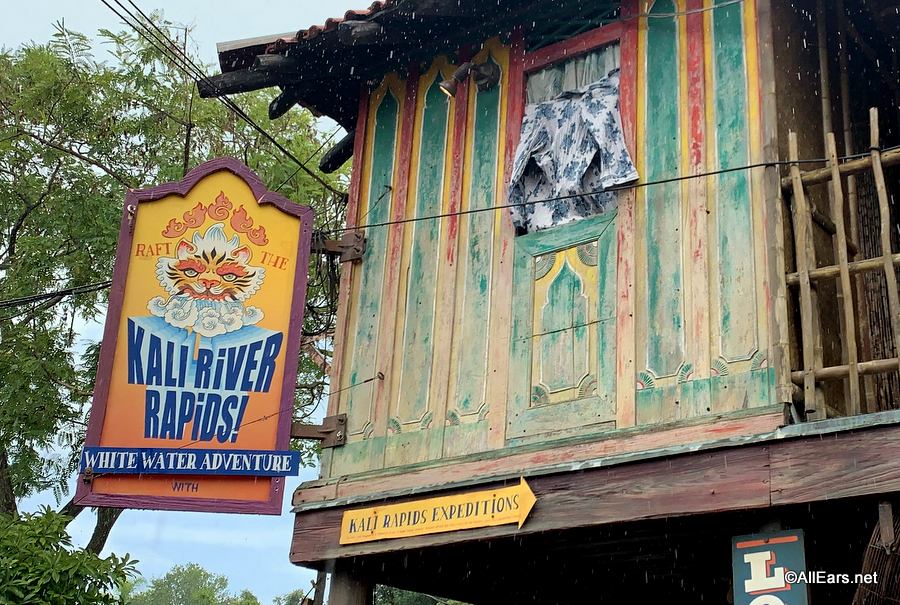 Our readers say:
"You get so wet without much thrill"
"Fun ride for the family, kids will love it great for a hot day. Warning, you will get soaked."
"used to be my favorite rides and is still great when it is really hot"
Dinosaur is a dark, loud thrill ride that sends you back in time where you end up face-to-face with large dinosaurs!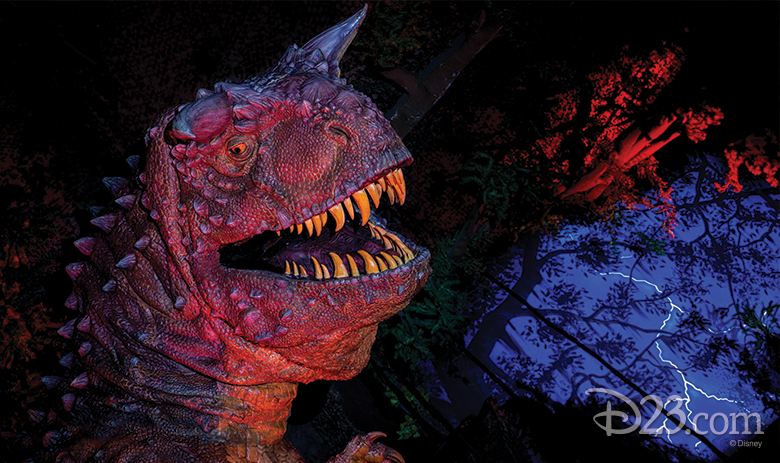 Our readers say:
"Great ride!! Bit of a classic (for Animal kingdom) but still thrilling and not as crowded as other main attractions in the park."
"Super fun thrill ride for dinosaur lovers!"
"LOVE this ride! The imagineering details are so cool in the queue and on the ride. Dinoland is such a cool but underrated part of the park."
Flight of Passage is a 3D attraction where you board the back of a Banshee and fly over the Valley of Mo'ara.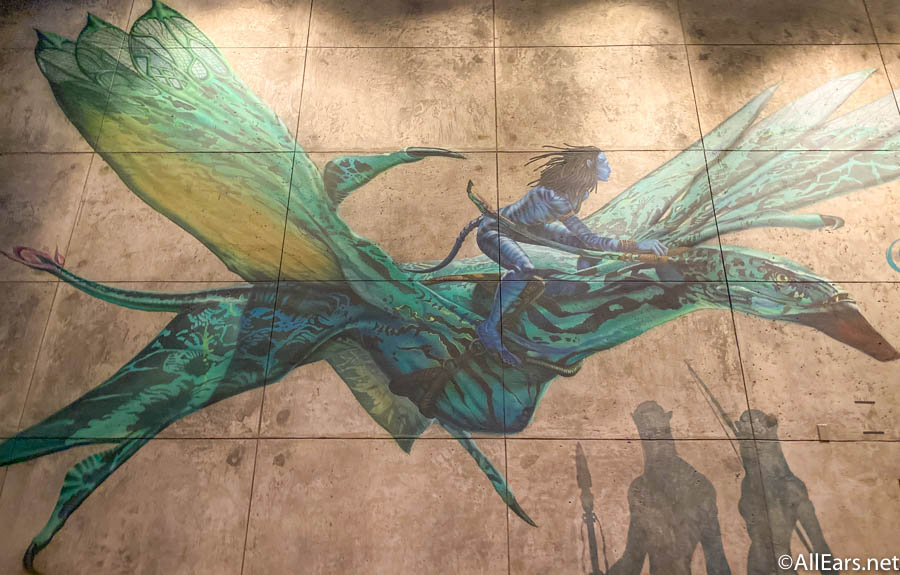 Our readers say:
"It's an amazing attraction! There are really no cons about it is my favorite ride in Walt Disney World without a doubt."
"It is really technologically advanced. It immerses you into the Pandora feeling and it's amazing that even when you leave the ride you still are there. It is wonderful and definitely a must do ride."
"This ride will blow your mind, even if you know nothing about Avatar. "
Climb aboard safari trucks and head into the Harambe Wildlife Reserve where you can see real lions, elephants, giraffes, and more.
Our readers say:
"Such an amazing experience. 100% a must – do attraction!"
"I love this ride because it's so cool to see the animals naturally and see their interactions with other animals in the park.If you're an animal lover, this is definitely a MUST DO!"
"My favorite part of DAK. I love that you can see the live animals and that the ride is different every time because of them."
Face the yeti on this thrilling, high speed roller coaster!
Our readers say:
"It is nice that Disney has thrill rides as well as those nostalgic rides/attractions. This was such great thrill ride and a good roller coaster. I could ride this over and over."
"My personal favorite thrill ride in all of Walt Disney World. Ride it once in the day and once at night"
"My favorite ride in all the parks! This ride is so beautiful, fun, fast, and entertaining. The imagineering is so intricate and makes you excited to ride. I would wait a long time to ride this ride."
What is your favorite ride in Animal Kingdom? Let us know in the comments!