If you've been to Walt Disney World recently, or even if you've just been planning to go, I'm sure you've heard about FastPass+. FastPass+ is essentially a virtual timed ticket, and it's your way to get almost-instant ride access without having to wait in looooooong standby lines.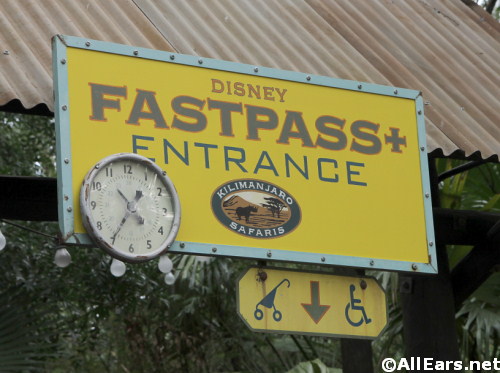 When you have arranged a FastPass+ time for an attraction, you can go off and have fun, eat, shop — whatever, instead of waiting in line. You don't have to go to the attraction or show until your FastPass+ "window" opens.  You can usually expect to wait 15 minutes or less for most attractions when you take advantage of this service.
The use of FP+ might have first-time park-goers (or those who haven't visited in the last decade) a bit confused, but don't worry. We have your back! Here are some common FP+ mistakes and how you can make sure they don't happen to you!
Disney resort guests can start out by selecting three FastPass+ attractions and/or entertainment experiences per day (all in the same park) through the My Disney Experience website and mobile app.  Select from the majority of attractions (rides, shows, character meets) in each park to streamline your day.


You have an hour window to use your preselected FastPasses. Once that window opens, just step up to the front of the attraction FP+ queue and tap your MagicBand or RFID card on the Mickey head to verify your time.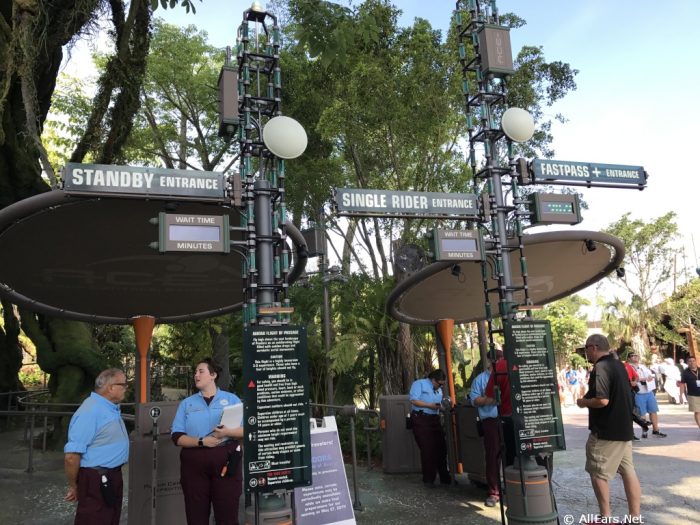 FP+ Mistake #1: Not Using FastPasses At All
Everyone with a park ticket has access to this VIP treatment — Disney's FastPass+ service is included with theme park admission! You don't have to pay extra for it, so why not use it?
Unless you enjoy wasting your precious in-park time on waiting around in line, you need to book FastPasses. Even if you wait until the last minute, you will still be able to find some FastPass+ times, even if it's for less popular attractions. We still suggest you try to plan ahead to make the most of your day, but your day won't be ruined if you forgot or decided to go last-minute. Having a FastPass+ can be the difference of waiting five minutes versus three hours for the newest, most popular rides (Slinky Dog Dash, Avatar Flight of Passage). If you're still confused once you arrive at the park, head to one of the FastPass+ kiosk stations for help from a cast member.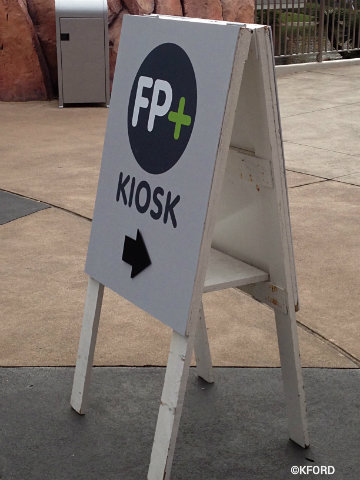 FP+ Mistake #2: Not Planning Ahead
We know, we know — you don't like the idea of planning out every single minute of your vacation. We don't either! But if riding Seven Dwarfs Mine Train or Soarin' Around the World is important to you, the reality is you have to do some planning.  While you can still get some same-day FastPasses, you will probably not be able to select them according to your schedule or preferences. You can probably kiss those popular rides goodbye — unless you're OK with waiting more than an hour, even on slow days. As long as you have a ticket linked to your My Disney Experience account, you can select your FastPasses up to 30 days out. Those staying at resorts have 60 days to prepare their FastPass+ plans.
FP+ Mistake #3: Only Using Three FastPass+ Per Day
Did you know that you get unlimited FastPasses? That's right! Every guest can start out by selecting three passes each. But once you use those initial three, you can add one more at a time until the park closes. In fact, the instant you have checked in for your third FP+ of the day, you can immediately try for another.  Simply visit your My Disney Experience app or one of the in-park kiosks. (Check your park map for these locations — they can change.)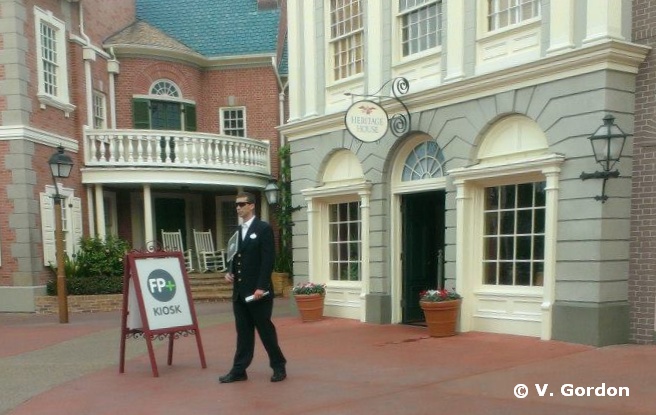 FP+ Mistake #4: Spreading Times Out Too Far
When you make your FastPass+ selections, we recommend piling them up one after the other. The system won't let you overlap FP+ times, but scheduling them close together will allow you to use them up and then add more to your schedule as you go. If you spread them out throughout the day, or have one lonely FastPass+ scheduled for 8 p.m., you can't add any other FastPasses until that last one is used. Yes, you might be able to do more attractions in between the times of the initial passes. But wouldn't you rather have the lowest wait times possible on almost everything you ride?
FP+ Mistake #5: Selecting Less Popular Attractions
Obviously, older or less popular attractions are going to have lower wait times than perennial favorites like Rock 'n' Roller Coaster. I'd much rather wait 10 minutes for "it's a small world" than 90 for Peter Pan's Flight. It's more important to get FastPasses for the rides on your must-do list that are sure to have the longest waits because they are harder passes to acquire on the same day. You can almost always snag one for the Mad Tea Party or Goofy's Barnstormer and sometimes even attractions like Haunted Mansion or Pirates of the Caribbean.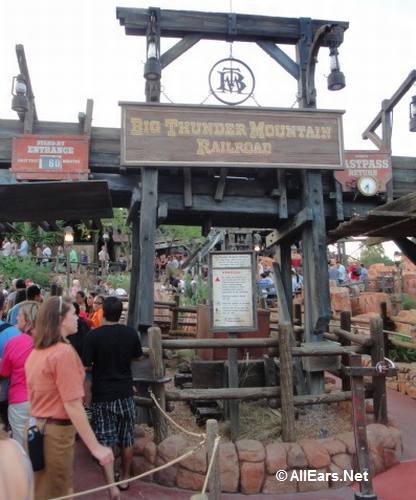 FP+ Mistake #6: Missing Your Time Slot
Are you stressed about having to follow such a rigorous schedule while on vacation? Don't be! You have a one-hour window to take advantage of your FastPass+ bookings. If you schedule one at 10:30, you have up until 11:30 to use your benefit. What if you can't make it? Do you lose your pass? As long as you modify your pass, you can still use it. You can even do this during your one-hour window. You can change the time of your pass or the experience altogether (as long as there are FastPasses available).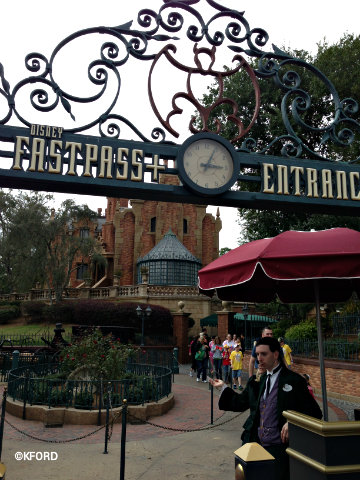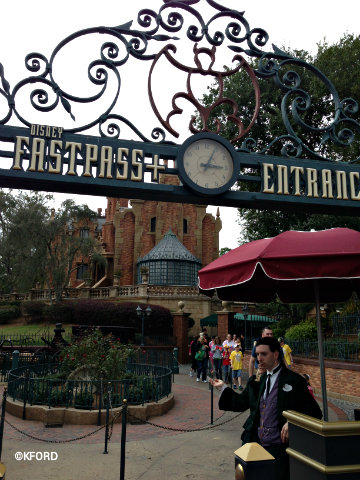 In our Rate and Review section, AllEars.Net reviewer mawdryn says, "I love having the ability to use FastPass. Once we have used our initial three there is always an opportunity to book more. We always stay on-site, so we can book our FastPasses 60 days before we arrive. It is quick and easy to use."
"I never liked using FastPass when it was first introduced with the kiosks in the parks and the paper tickets. It was cumbersome at best. The new system makes it easy to plan up to three rides ahead of time that will be with little to no wait. The program is user-friendly — in fact, I just secured our FastPasses for an upcoming trip," says reviewer anna856.
Do you have any other FastPass+ tips to share? Let other readers know on our FastPass+ review page. For even more tips visit our FastPass+ Tips Page.
And if your mind is still blown about how to book FastPasses, check out our FastPass+ Guide. It will explain everything you need to know!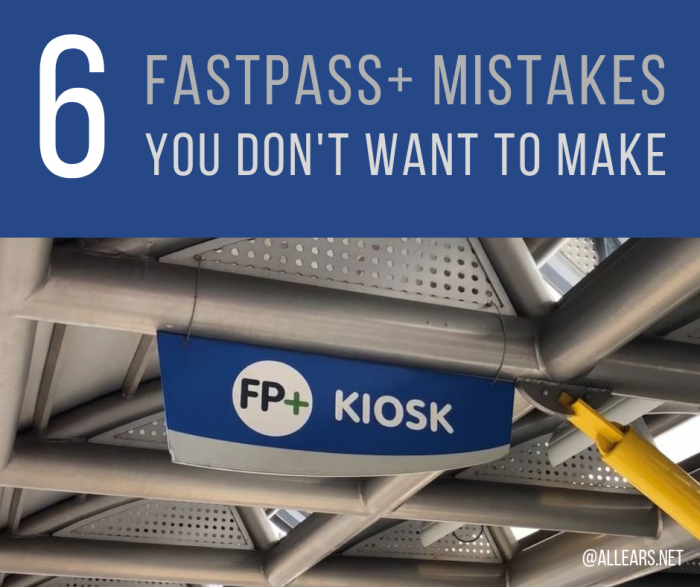 Don't miss one tiny bit of exciting Disney news!
Subscribe to the AllEars® newsletter!