Have you missed rocking out in Disney's Hollywood Studios while speeding past neon signs? Then you're in luck!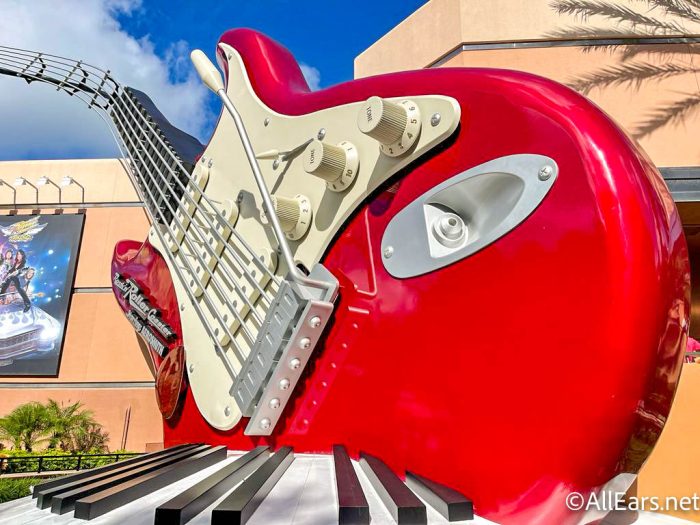 Rock 'n' Roller Coaster closed on February 21st, 2023 for maintenance and refurbishment, with a projected reopening timeframe of "summer" 2023. Occasional closures are necessary for Disney World rides to continue operating, but this one just hurt a little extra. We've been waiting so long to take advantage of those backstage passes! But now we've got good news.
SURPRISE! Rock 'n' Roller Coaster has REOPENED in Disney World, and our hearts are pumping faster just thinking about it.
While we were in the area earlier on May 26th, 2023, we saw the queue outside was already set up with ropes — a good sign that a reopening could be on its way. During our time in the park, the ride unfortunately did not reopen but that wasn't the end of the story.
Later in the day, our friends at DisneyFoodBlog had a reader share some exciting news with them — the ride finally REOPENED! A big thanks to DisneyFoodBlog for sharing the news with us.
Note that the ride still doesn't actively list hours on the Disney World website…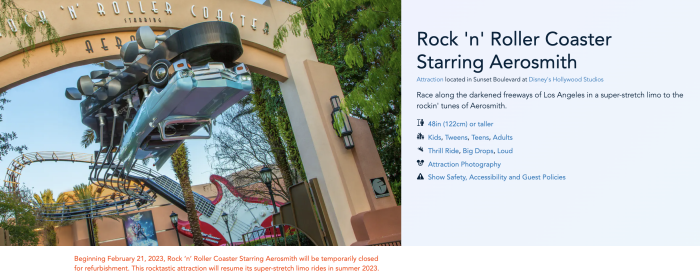 …and it did NOT list any wait times on the My Disney Experience app at the time of the reported reopening.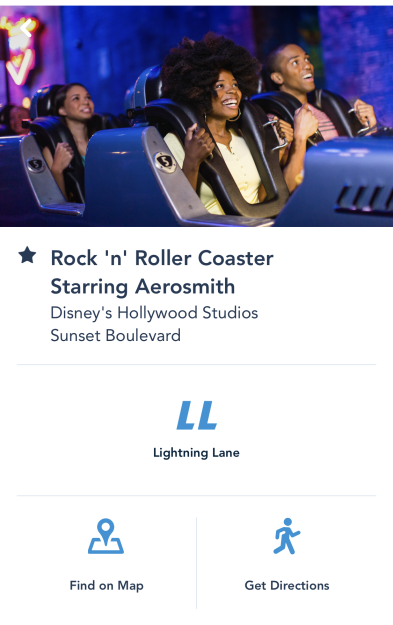 Since this was a sudden reopening, we do suggest that you carefully check the My Disney Experience app and Disney World website for any updates. You'll also want to visit the front of the ride physically to speak with Cast Members there. While it may not list hours on the app, it's possible it will be open as part of a soft opening so you'll want to stop by and check.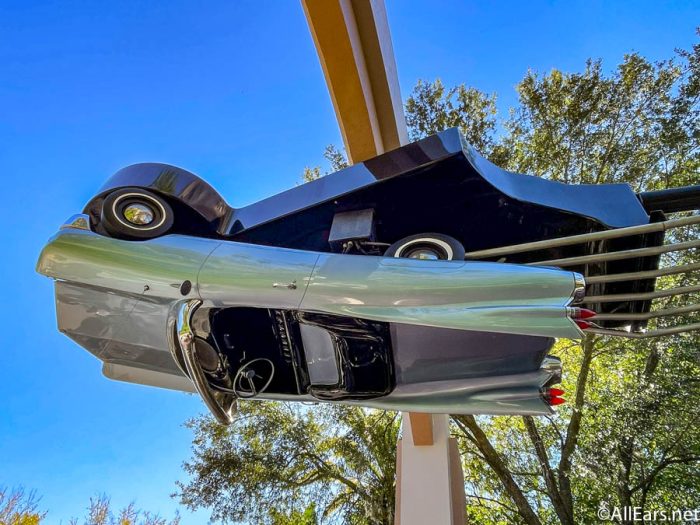 In the past, we have reached out to YOU, our wonderful readers, to see what bands should replace Aerosmith on this ride (were that change to ever be made in the future) and you all had some THOUGHTS.
AC/DC, anyone? What about a little coaster action with music from Queen? For now, it seems Aerosmith will continue to play tunes in the ride, but you can click here to see what our readers have said about potential replacement bands and chime in with your thoughts!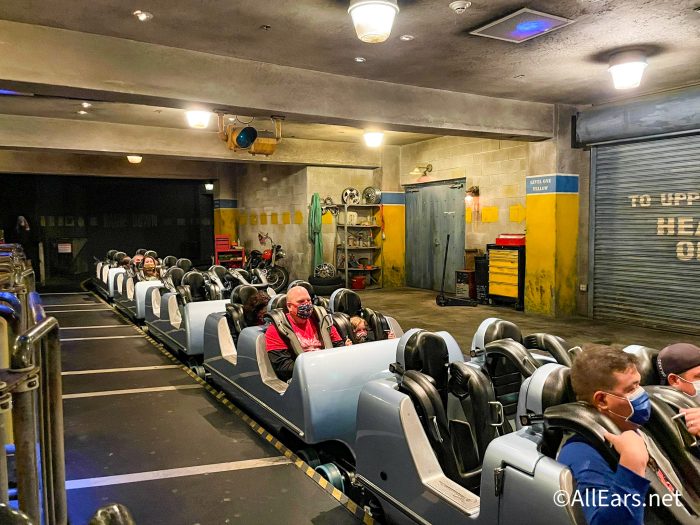 If you're planning a trip to Hollywood Studios, check out our AllEars Style outfit idea for a look themed to the park — it's got Tower of Terror elements, Star Wars pieces, and more that you can incorporate to create the ultimate look!
Stop by the AllEars Style page for MORE Disney outfit ideas!
For more Hollywood Studios updates, click here to see how one attraction has CHANGED (and now features a new meet-and-greet), and see what has DISAPPEARED from one restaurant in the park.
We'll continue to keep you updated with any and all Disney news and updates, so make sure to follow along for more!
Is Rock 'n' Roller Coaster usually on your must-ride list? Let us know in the comments!