There's a NEW place to get a snack in EPCOT now!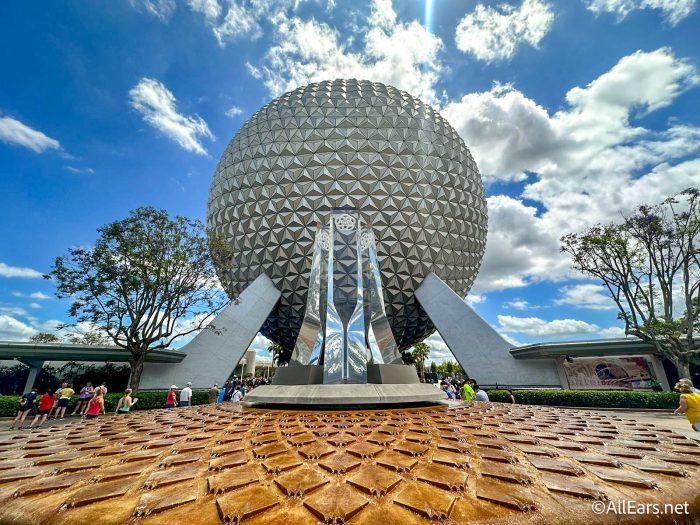 Well…it's not exactly new. There's a snack stand located close to Test Track in EPCOT that has been closed for a long time now. Previously, it was known as Cool Wash, and it has occasionally been open either just as a seating area or as a place to get a frozen drink. It closed a few months ago, with hedges covering the kiosk, and we saw that Disney was giving it a bit of a makeover. Now, this spot has officially reopened with a new name and menu!
A few months back, we saw a new sign installed here that named this spot Refreshment Station.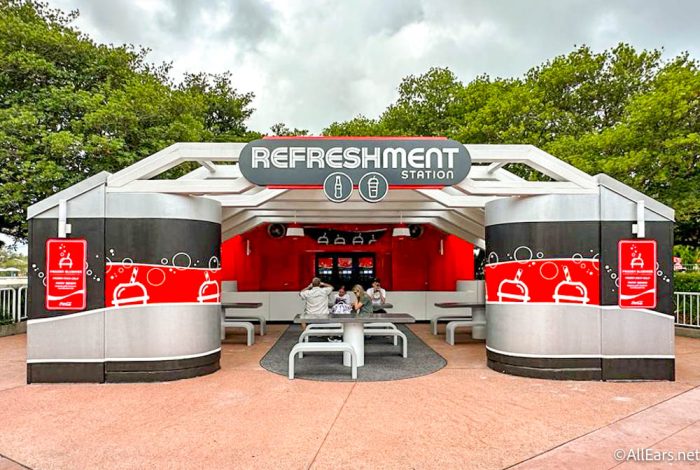 It remained blocked off for a while as Disney updated some of the decor at the kiosk and installed new tables and benches as well, but now it's OPEN! (Technically it's "soft open" — we were told that the official opening date is Sunday, May 28th.)
We stopped by to check it out.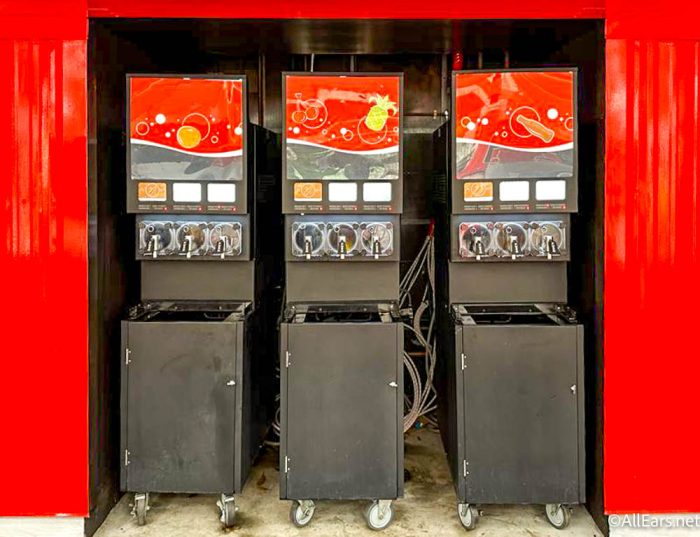 Refreshment Station is an open-air kiosk that now has several tables and benches. Although there's no air conditioning, there are some fans and the seating area is covered so most tables are in the shade.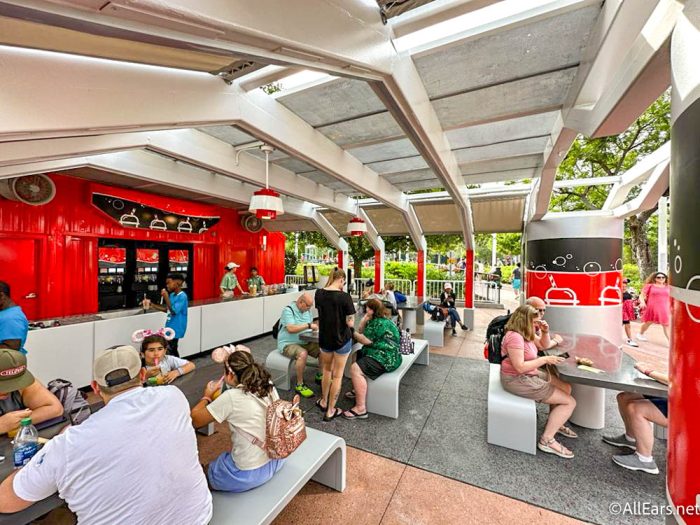 Right now there are only two items on the menu: Frozen Coca-Cola for $5.25 or Fanta Banana for $6. A Cast Member hinted that there might be more flavors coming soon, though!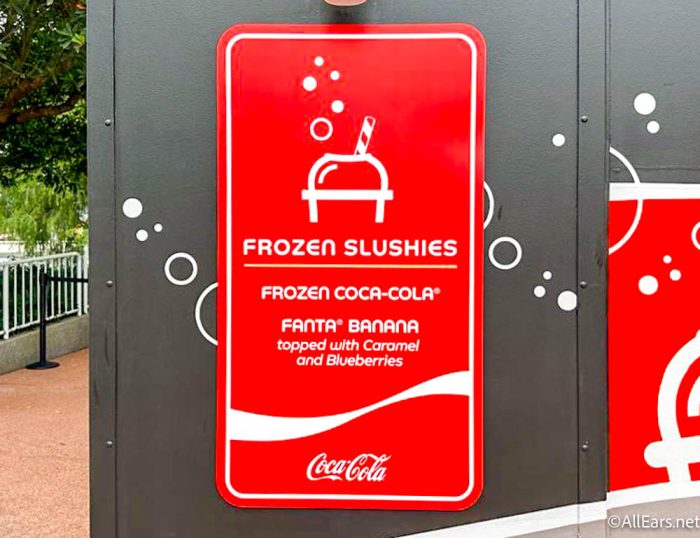 Of course, we had to try out that Fanta Banana slushy, which is topped with caramel and blueberries.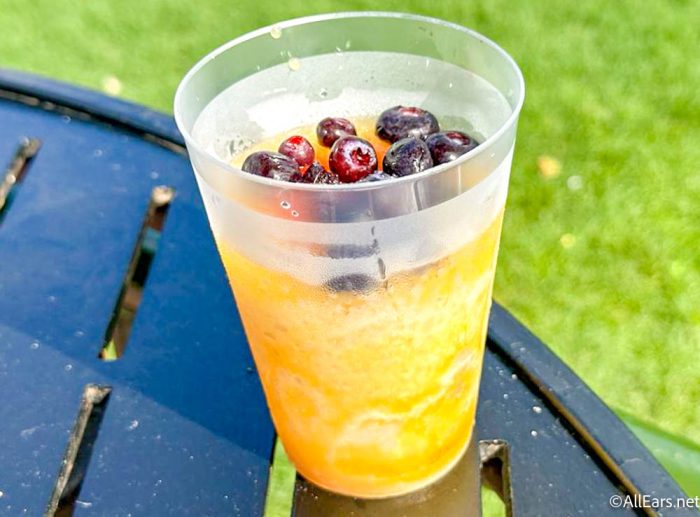 Although the flavor options are limited, you can take advantage of the candy toppings bar to plus up your frozen drink. Some of the candies available included sour belts, gummies, and Pop Rocks. The toppings can go on either drink for no extra charge.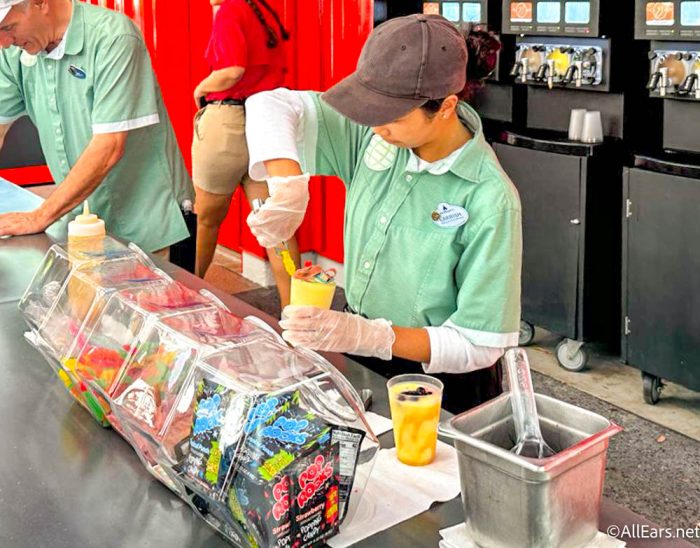 Be sure to stop by this kiosk if you need a frozen drink to cool off during your next trip to EPCOT! Kids will especially enjoy this spot, as that option to add lots of candy to an already sweet drink is pretty much irresistible.
If you're heading to this park soon, you'll need a new outfit to match! Check out this Figment-inspired ensemble that would make the perfect 'fit.
We'll keep watching for more updates at Disney World, so stay tuned to AllEars for the latest news!
What's your favorite snack spot in EPCOT? Let us know in the comments.