Okay, let's be real. It rains a LOT in Florida, especially during the summer and hurricane season in the fall. While these summer storms typically only last for about an hour a day, the hurricane season can bring some torrential downpours, of course. Although it might not always be sunny, we bet it'll still be magical…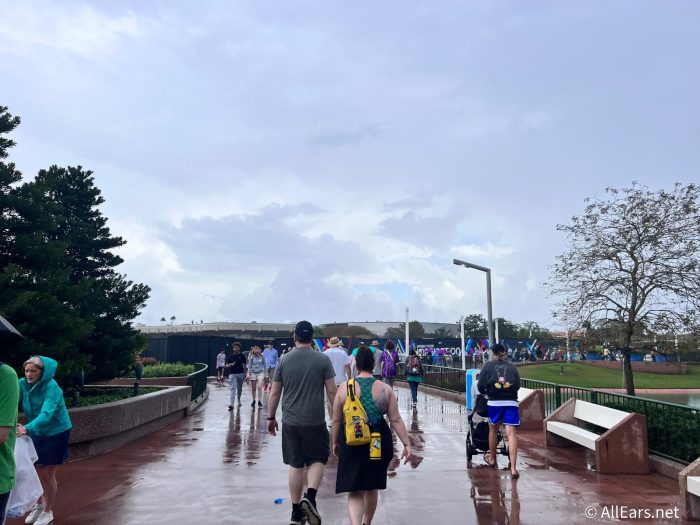 …because honestly, it's still Disney even when it's raining! Of course, we'd all prefer clear skies and sunshine, but there are still tons of great options at Disney for when it rains. However, some situations are…. less than ideal when it comes to rain and thunderstorms in the Disney parks.
We asked our readers on Facebook which Disney World park was the WORST to visit on a rainy day. The top answer didn't surprise us! However, no day is a bad day in Disney, so stick around to find out ways to navigate the rainy day blues at Disney World.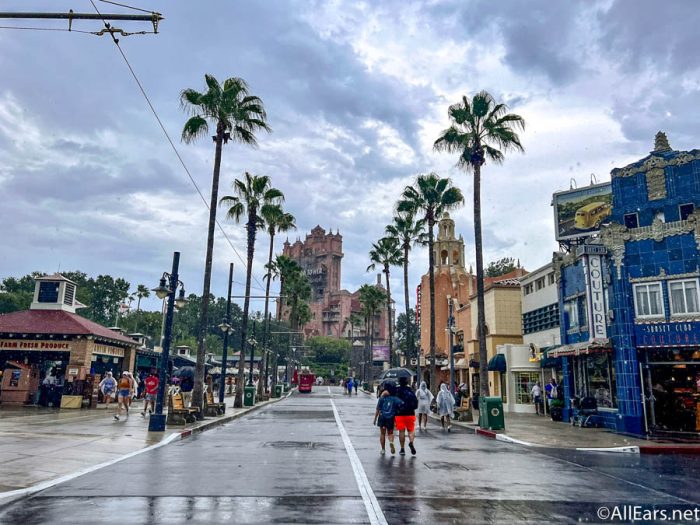 So… are you ready to find out which park our readers think is the worst for a rainy day outing? Here goes!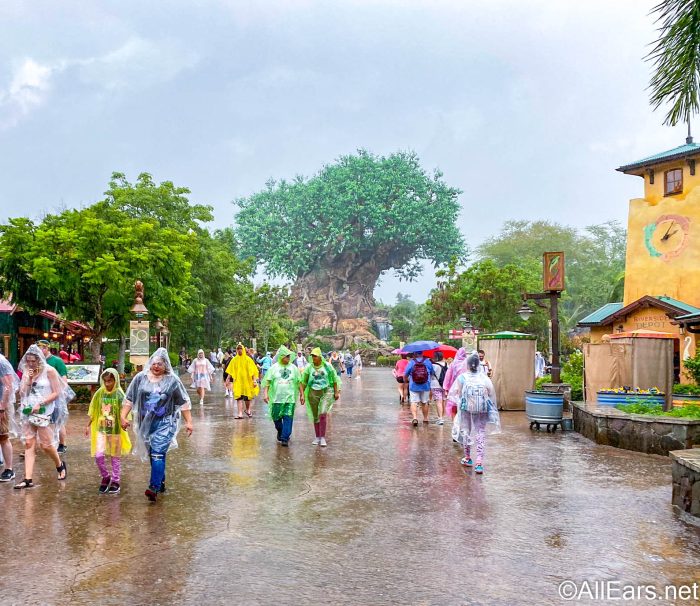 It's Disney's Animal Kingdom! This answer didn't exactly surprise us, as the rain can affect a lot in a park like this. Let's talk about some of the ways your park day in Animal Kingdom could be affected by some rain showers.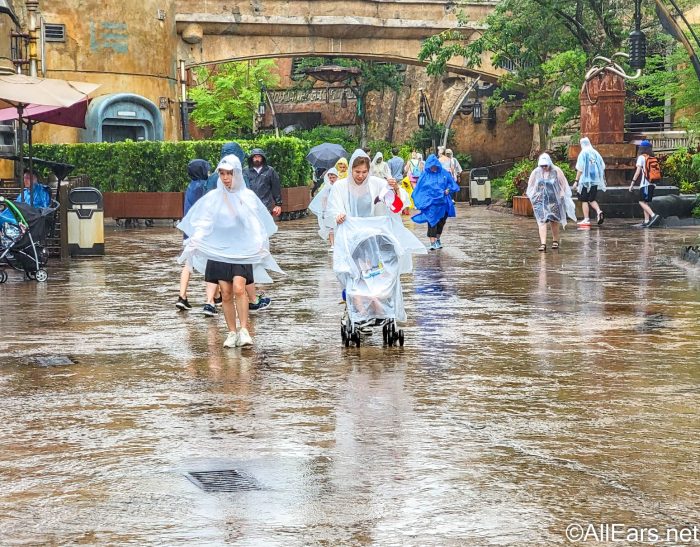 For many, the appeal of Animal Kingdom is… well, seeing the animals! Several of these animal friends are surprisingly afraid of getting wet and might retreat during the shower. Unfortunately, the only thing you'll be able to look at are the puddles…. Just kidding! There are some great options to stay entertained other than checking out the animals.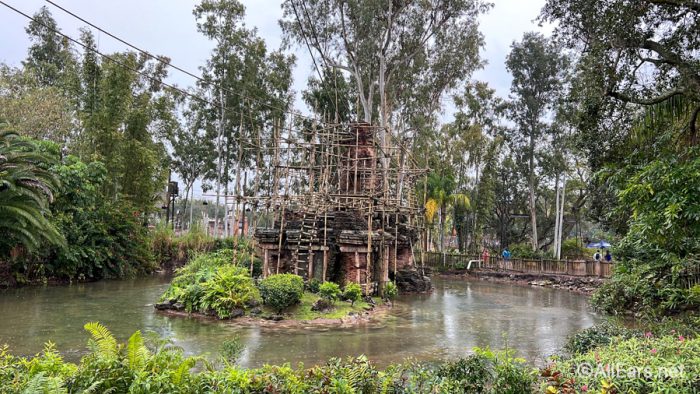 You'll find so many cool shows and attractions to check out, like Festival of the Lion King or Finding Nemo: The Big Blue… and Beyond! Plus, as long as there's no lightning in the area, the rides should still be up and running.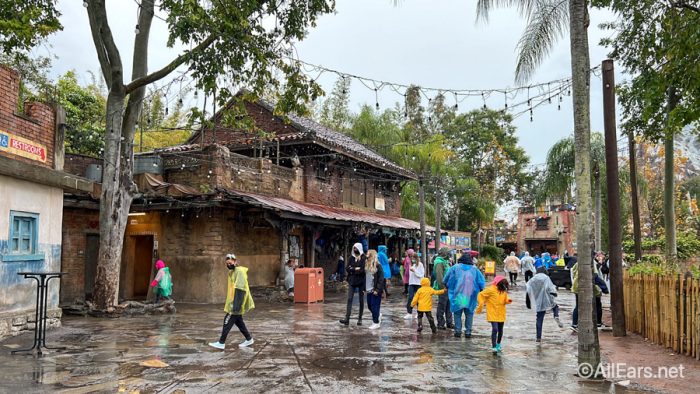 Other readers suggested that there was no cover from the rain and that the coverage provided by the heavy foliage only made the humidity worse when walking around. While this may be true, we recommend using this to your advantage and riding Kali River Rapids! You're wet anyway, so why not just commit to the bit?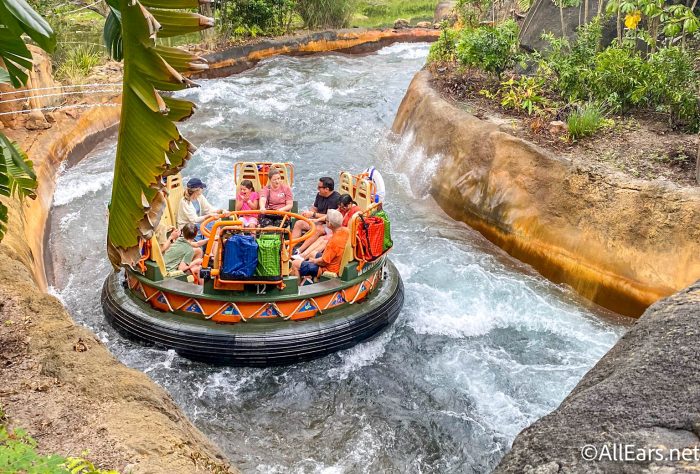 Of course, if you're really not wanting to get wet, you can always try to plan your meal or wait in a long line for when the rain is expected. Trust us, we've waited out entire summer storms while in line for Avatar: Flight of Passage. Stay dry in a long line!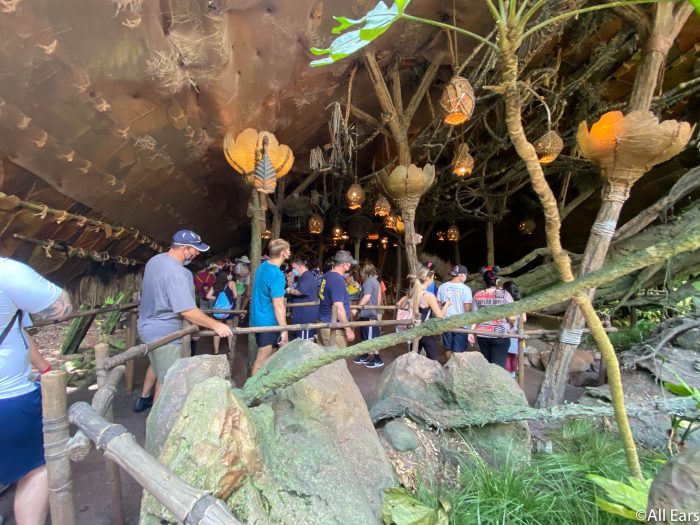 Second and third place contestants for the worst park for rainy days were Magic Kingdom and EPCOT, due to the lack of drainage that makes the parks prone to flooding. Hollywood Studios was hardly mentioned at all, though… should we be singing in the rain on Sunset Boulevard?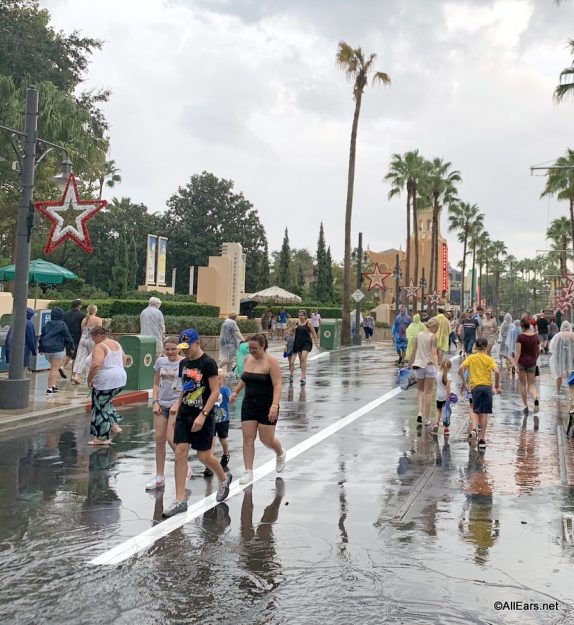 No matter the weather, Disney World is a FANTASTIC place to be. (Like, seriously. Ask anyone who's had to hunker down at the resorts during the hurricanes. We've heard that some fan-favorite Disney pals will show up and entertain guests!) It goes to show that rainy days at Disney are still so much fun, no matter what your plans are.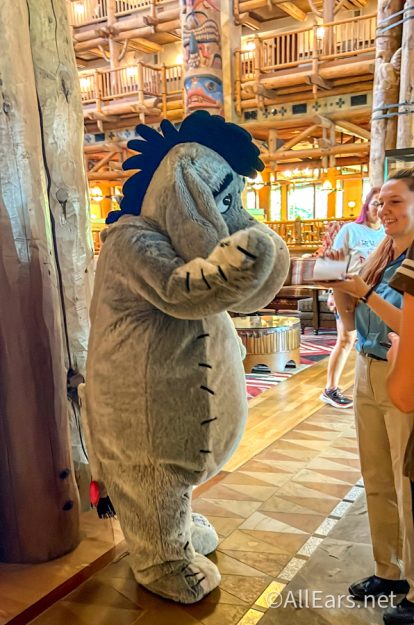 We love to get our readers involved with posts like this, so stay tuned for opportunities to share your hot takes when it comes to all things Disney. Oh, and click the link below for some park necessities so that you're never caught off guard by record-high temperatures or record-high flooding.
Stay tuned to AllEars for the latest planning tips and news from Disney World!
What is the best story you have about getting caught in the rain at Disney? Share it in the comments!