DISCLOSURE: This post may contain affiliate links, meaning when you click the links and make a purchase, we receive a commission.
This might be your first trip on an airplane with your little one, or maybe you're a seasoned pro!
Either way, for a smooth (as possible) flight, the best thing to do is plan ahead, know the facts, and get organized. 
Use this guide to prepare yourself so you can skip the stress and focus on making memories!
Before You Book
Most airlines consider kids under 2 as "infants" under their rules. Children must be at least 7 days old for most airlines to travel; if they are younger you will need written approval from doctor.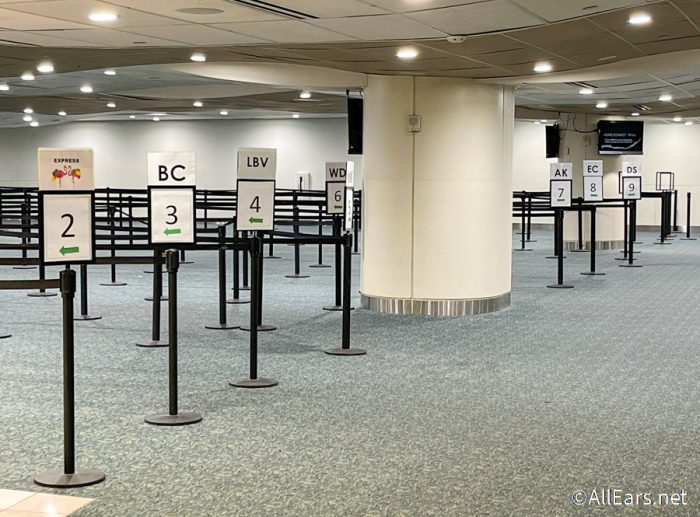 If you are traveling internationally, your baby will also need a passport. Usually it is recommended to wait until the baby is around 3 to 6 months; in some countries, there is an age requirement to be able to enter. Make sure to do the research on age limitations.
Booking Your Flight
Know your options when it comes to booking tickets. Generally there are two for infants: holding your baby for the duration of the flight, or purchasing an individual seat for them.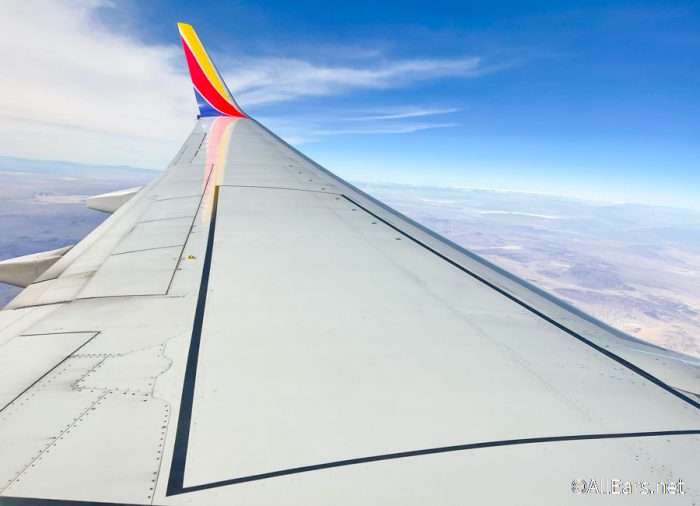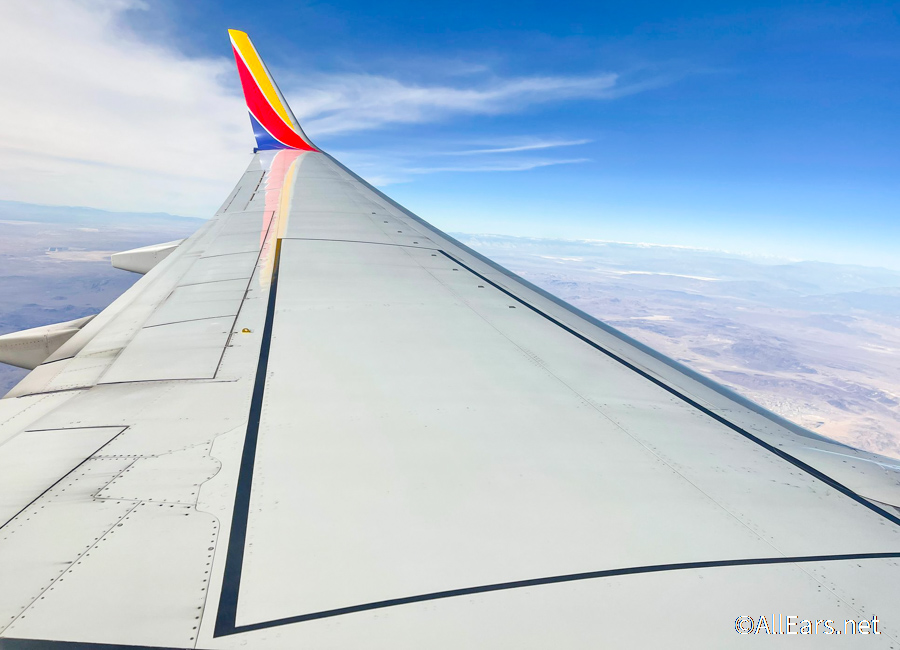 Holding your baby for the duration of your flight
Most airlines allow you to go this route if your child is under 2 years old.
Usually this is free of charge for domestic flights/shorter trips, but check your airline's rules to confirm.
Depending on the length of your flight, there is sometimes a percentage (around 10%) of your ticket cost charged; this is typically found on international flights and longer trips.
Some airlines will allow you to use empty seats for free if available! Look for off-peak days and times to have a better chance of free seats if you're willing to take that chance.
Purchasing a seat for your baby
This is normally the full cost of ticket, although some airlines do run specials for discounts on pricing for babies and children, so keep an eye out for those.
If a separate seat is purchased, your child must use an FAA-approved child safety restraint.
If they cannot be seated upright on their own, you can bring your own car seat or other approved safety seat. Some airlines have bassinets and other seats that can be reserved for the flight, but this is usually a first-come, first-serve option, so plan ahead if you want to take advantage.
For children that can sit up on their own and weigh between 22 and 44 lbs., a CARES harness is another option for a safety restraint.
Other info:
If you are a lucky one and have your baby on a sleep schedule, try booking your flight on or close to nap time so they can relax in the air.
REMEMBER: If you are flying alone with 2 children under 2, you will be required to purchase at least one ticket.
For those flying internationally, some airlines may require you to purchase a ticket, regardless if you are holding the child or not.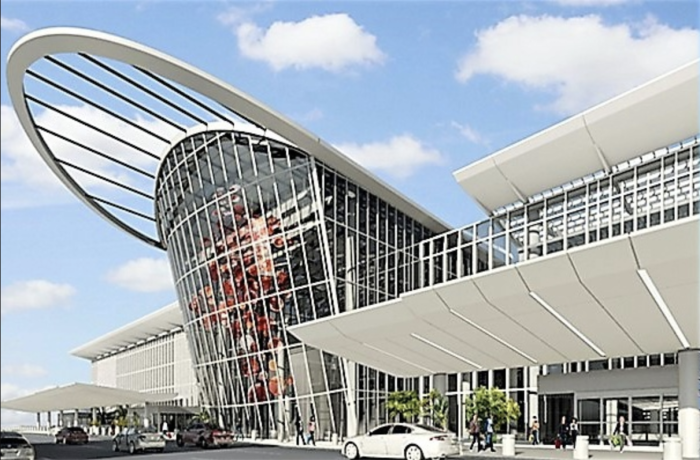 Before Your Travel Day
The most important thing? Know the TSA rules and regulations.
TSA considers infants to be any child that must be carried throughout the security screening process. A toddler is one who receives assistance by an adult during the process.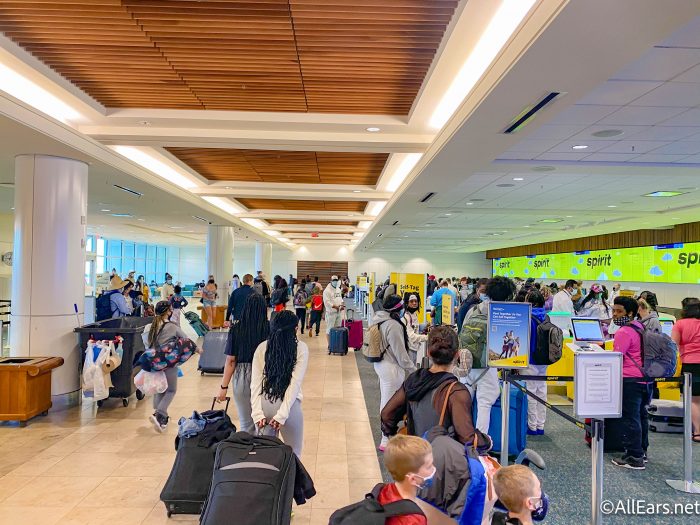 Some TSA basics
Carriers may be used through the security check, but there may be additional screening needed.
Children will need to be removed from strollers and car seats. Empty strollers and car seats need to go through the x-ray or be inspected separately if they don't fit.
Breast milk, formula, juice, and baby food (canned or jarred) are allowed and are not required to fit in a quart-size bag, but they will need to be separated from your carry-on and can be subject to separate screenings.
Give the TSA agent a heads up that you are traveling with breast milk or formula to help move things along.
Tips for moving through security more efficiently
Some parents recommend printing off the TSA rules to take with you just in case the TSA agent is not familiar with all of the rules. Another option is to have the rules handy on your phone.
Give yourself extra time just for security — at least 30 minutes. Your feeding items will most likely be tested.
Put all the items that need to be set aside in one collapsible bag. You can easily empty items into container or wherever needed to be screened, instead of spending time rummaging through your diaper bag or cooler bag to find everything. When you get to your gate, organize the way you want it and toss the collapsible bag into your other bag.
Wear shoes that you can slip on and off easily without any other hassles such as lacing or zipping.
Have your baby ready to go before getting to the front of line, whether that is being held or unbuckling from the car seat or stroller. A lot parents recommend baby-wearing during this time. Being in the carrier makes everything easier!
Book a flight at off peak times or arrive at the airport when it's less busy for less waiting and no rushing and feeling overwhelmed.
If you aren't familiar with the airport, look over the airport map before you go. If you use an airline app, there may be a link to the map so you can plan your route ahead of time!
Other tips
Familiarize yourself with the airline policies, including what you can bring on the plane. Some airlines allow extra carry-ons without any charge when traveling with babies, such as breast pumps, breast milk, diaper bags, strollers and car seats. Don't miss out on taking a necessity! Most airports and airlines want it to be an easy process and understand how stressful traveling with children can be.
Most airlines allow strollers or car seats to be checked for free, but luggage will have the same rates, so consolidate when possible to avoid extra fees.
Car seats must not only be FAA approved, but also airline approved. On top of that, the airplane crew will determine if the car seat can be used. Not all seats on airplanes have the ability to hold a car seat, so check the specifics of your trip including the type of plane ahead of time. Some may allow only forward facing car seats, while others allow rear or forward facing.
Make a checklist for packing! Have peace of mind that you haven't left behind any necessities.
In your carry-on and diaper bag, make sure you have all the essential items, including a back up outfit for your baby and YOU. Keep your feeding, teething, and any soothing items such as a blanket or stuffed animal separate so you can get to them quickly.
For more items to keep smooth sailing in the skies check out our Essential Travel Items lists!
Travel Day
Arrive early – ANYTHING can happen. Make sure you give yourself enough time to get your gate given any crazy scenario happening! (Think baby blow out everywhere even on you BEFORE you even make it through the security check.)
Strollers and car seats can be checked at different points including at the gate (check your airline for size requirements). Think about the size of the airport before checking at the counter or curbside. We recommend taking the stroller with your little one in it as far as you can, whether that is right before you enter the plane (or right before you get in your seat, if you have one small enough to go in the overhead bin.) When checking at the gate, most items are ready to go for you upon landing.
Baby-wearing is another great option. This allows you to be hands free for all your other items!
Some strollers can be taken on the flight and stored in overhead bins. United has three specific strollers approved for taking on board. Keep in mind that due to Covid-19 restrictions, some airlines are not allowing any strollers on the plane. We recommend using car seat and stroller covers while flying with these items to keep everything together and as clean as possible. Check out our article with our favorite accessories for when you're flying with your little ones!
If you have a child that can run around, let them get it all out before boarding the plane. Fingers crossed they are exhausted and will sleep after you reach your seats! Some airports have play areas or clubs with kid rooms. Check out what the airport has to offer; there could be some major help out there!
Take advantage of boarding early. Get settled in with your little one and make sure you have everything needed in close proximity, not in the overhead bin. Pack items needed during the flight in a separate bag that you can place under the seat in front of you for take off and landing. Get what you need right when you board the plane and make it to your seat!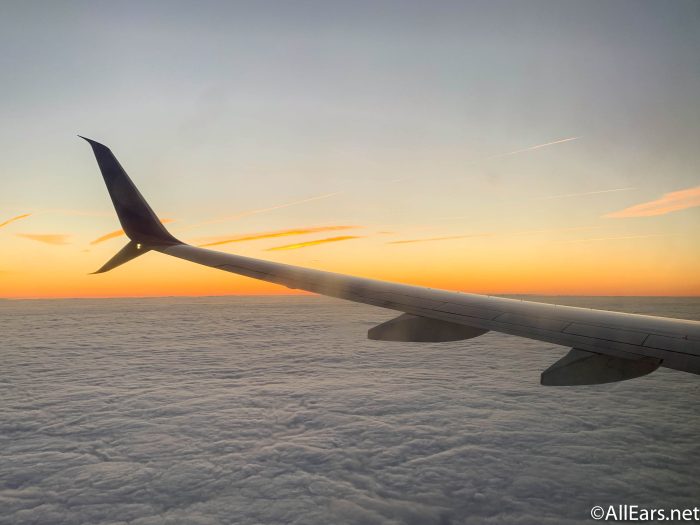 On the Plane
Feed your baby or give them a pacifier during take off and landing to help with their ears. The pressure can be an  uncomfortable surprise!
Pack a sleep sack in your carry-on if your baby is used to wearing this while sleeping. Keeping them as close to their normal routine may help avoid a disastrous flight.
Have wipes handy – you never know what your kid will find and try to put in their mouth!
Bring ALL OF THE SNACKS! Some parents have recommended using a pill box for small snacks to also keep your little one occupied as they open and close each individual compartment.
The goal? Keep them occupied or asleep. However, try to avoid super noisy toys. You are on a plane with other people. But, keeping your little one happy is ideal, so if it comes down to noisy toy versus screaming kid, I think everyone would choose noisy toy!
Make sure your devices are ready to go if you need to whip out the tablet or phone for some screen time to soothe your kid. Avoid running out of battery by packing a portable charger! Check our Ultimate Portable Charger Battledome for our top recommendations.
Baby waste bags can double as garbage bags for all your trash you accumulate.
If you have the misfortune of your kid losing their mind, a fantastic idea is to keep some small dollar amount gift cards with you to hand out to people around you. If a staff member is super helpful, give them one as a token of appreciation. Who doesn't love a Starbucks gift card?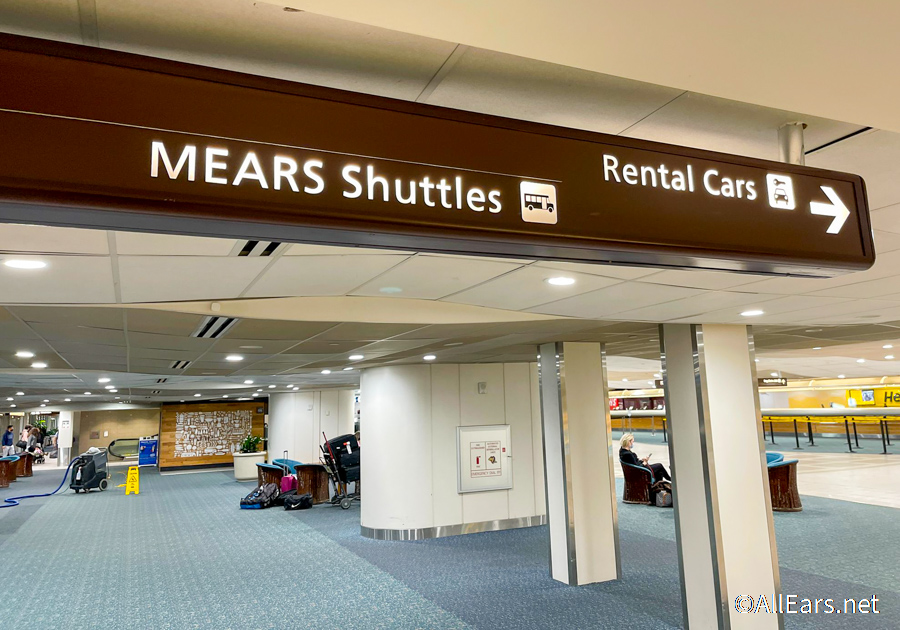 Landing
If you checked your stroller or car seat with your other luggage, make sure you are aware where it will be available for pick up. It is not always in baggage claim with your other items!
If you check it at the gate, there may be some delay upon your arrival gate, but usually it is there pretty quickly.
Transportation options and tips
Renting a car

Car seats are offered but most of the time these come as an added expense. Compare costs and find discounts with Expedia. << link to Expedia
You can save money if you don't rent a car! Weigh out if you need one, and make a pros and cons list. If you do end up renting, save yourself an extra fee for the car seat and bring your own. It is free to check even if you don't use it on the plane!

Rideshares

Uber only has car seats available for children over 2 years old, who are at least 22lbs and 31in tall. You can use own car seat for younger and smaller children.
Lyft only has car seats for children over 2 years old, who are  22-48lbs and 31-52 inches.
For full details on transportation from the airport check out our article all about Disney ground transportation!
Lastly, we've included links to major airlines' policies so you can check their specific rules:
Now you are plenty prepared for a wonderful family vacay!
If you're in the middle of planning your next Disney trip, click the link below to read about the best secrets so you can have an amazing time!