A lot has changed at Walt Disney World over the past year. From updates to health and safety measures, changes to what's free, and preparations for the Walt Disney World 50th Anniversary, there's a lot to keep up with nowadays.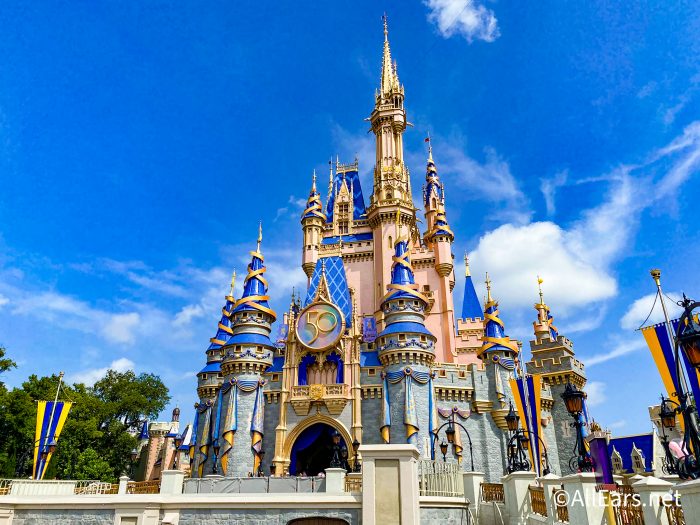 When it comes to the rules at the Most Magical Place on Earth, things can change overnight (literally!), so today we're covering all of the rules that might be different from the last time you visited the parks!
Here Are 10 Rules That Have CHANGED in Disney World in 2021
Face Masks
Since Disney World reopened in 2020 after closing at the beginning of the COVID-19 pandemic lockdown, there has been a face mask policy. At first, Disney required that all guests wear face masks at all times at the parks and resorts — including inside, outside, and on transportation. But things started to be relaxed in April.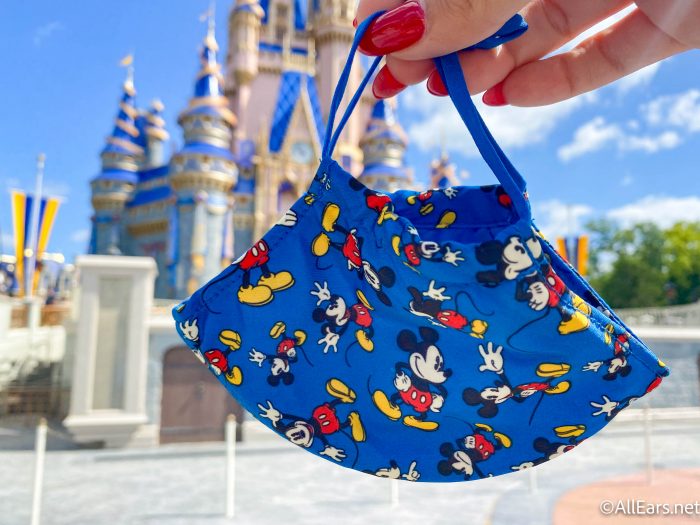 It began with Disney allowing guests to remove their face masks when taking outdoor photos (and being able to distance themselves from others), and shortly after the policy was updated (due to new CDC recommendations) to allow all guests, regardless of vaccination status, to remove their masks when outdoors. Though it was still required to be worn in all outdoor queues, rides, indoors, and on most transportation.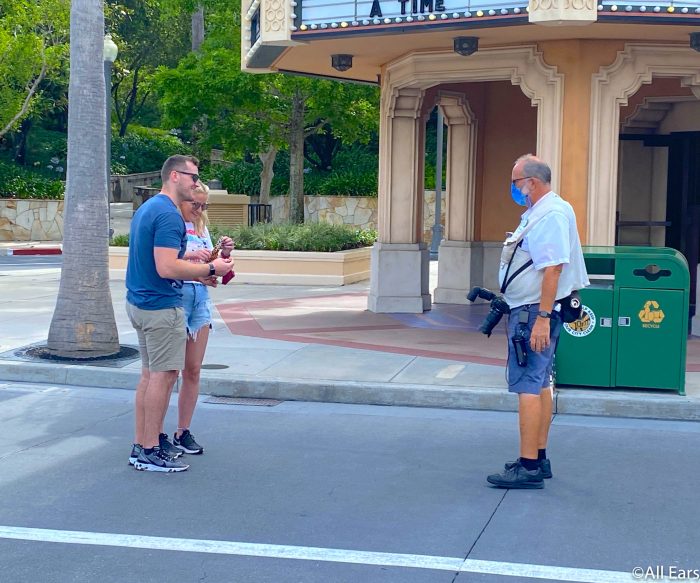 But CDC recommendations continued to change, resulting in masks becoming optional at all locations in Disney World, both indoors and outdoors in June. This lasted for about a month, and now Disney requires that guests wear face masks (again, regardless of vaccination status) in all indoor locations including select transportation.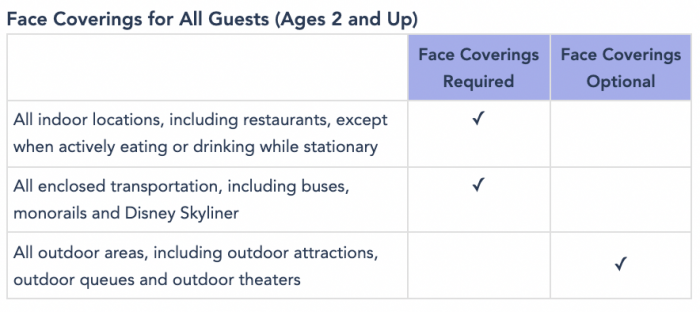 This rule may be the one that has changed the most over 2021, and there's always the possibility that Disney will change it again before the new year as the global health crisis continues to evolve.
Other Health and Safety Measures
Aside from face masks, 2021 brought a few other changes to health and safety measures. Back in May, Disney removed temperature checkpoints from all theme parks, resorts, and Disney Springs…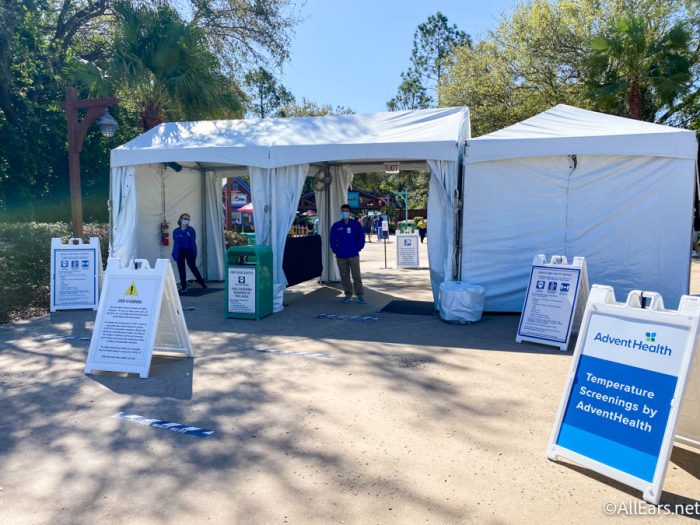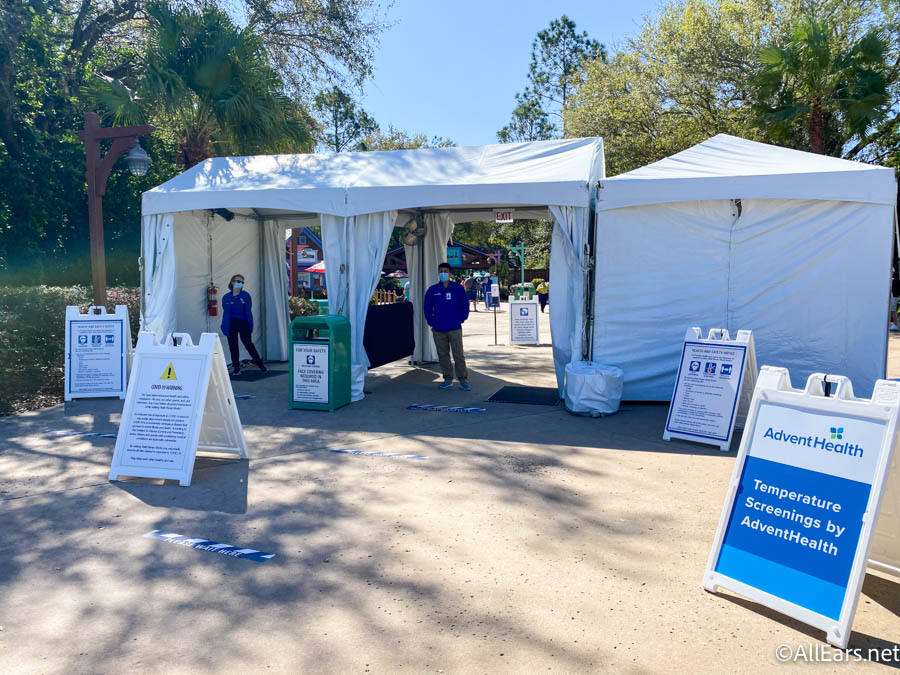 …and physical distancing requirements have significantly been reduced. Now, distancing markers have been removed from the ground at almost all locations (including queues), guests are seated in every row (and seat) on attractions, and the language regarding distancing is no longer on Disney's health and safety website.
Mobile Ordering
One thing that has stuck around since Disney World reopened is Mobile Ordering — though there have been some changes.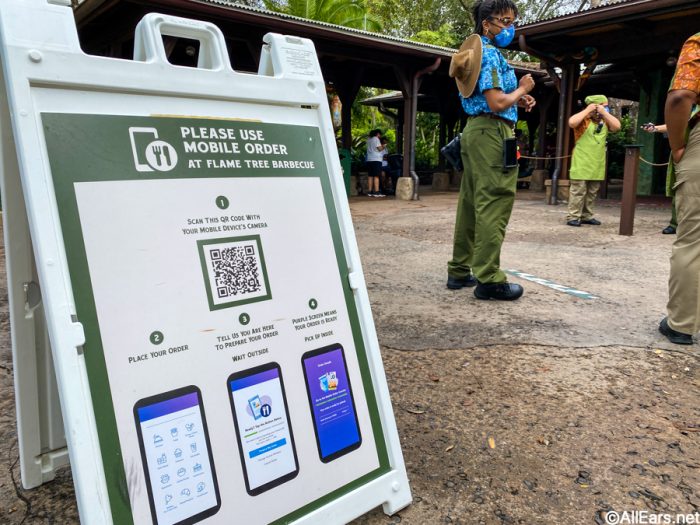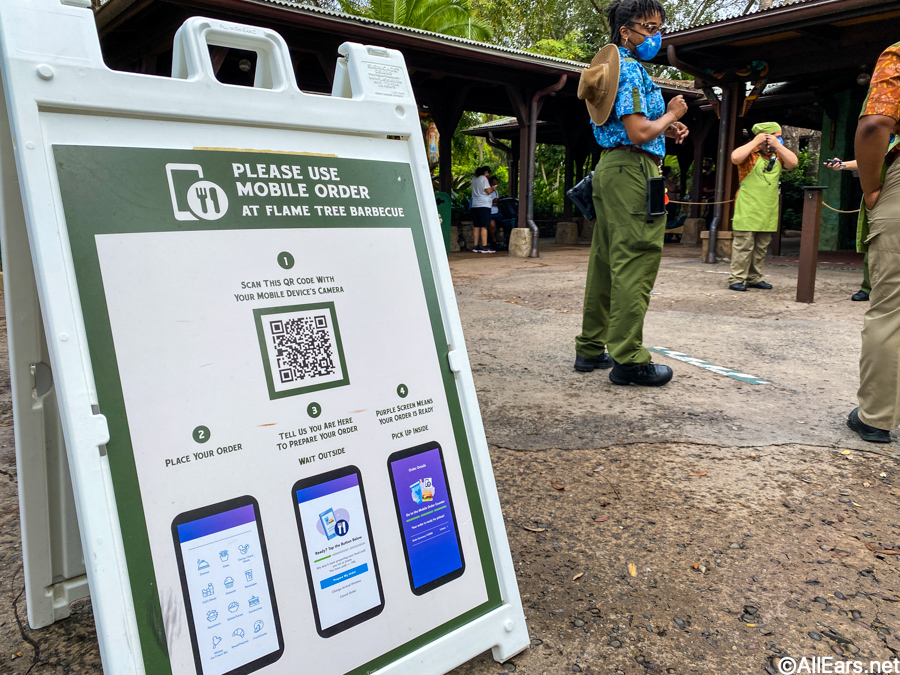 When Disney World first reopened, almost all Quick Service restaurants did not have a walk-up window and required that guests place a mobile order to get their food. And while mobile ordering is still the preferred method for ordering, now most Quick Service restaurants do have a counter open to order in-person.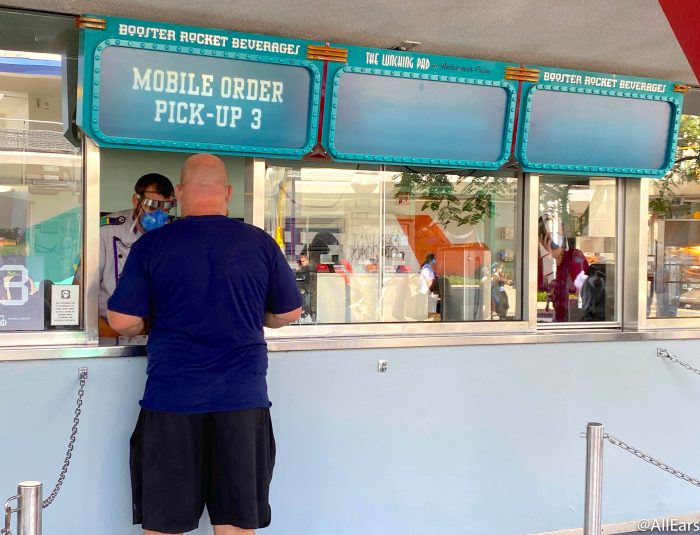 Some Quick Service restaurants have completely eliminated the Mobile Ordering option so you have to go in-person.
MagicBands No Longer Free
One thing that Disney World Resort hotel guests and Annual Passholders used to be able to count on was receiving free MagicBands prior to their trip, but that also changed this year.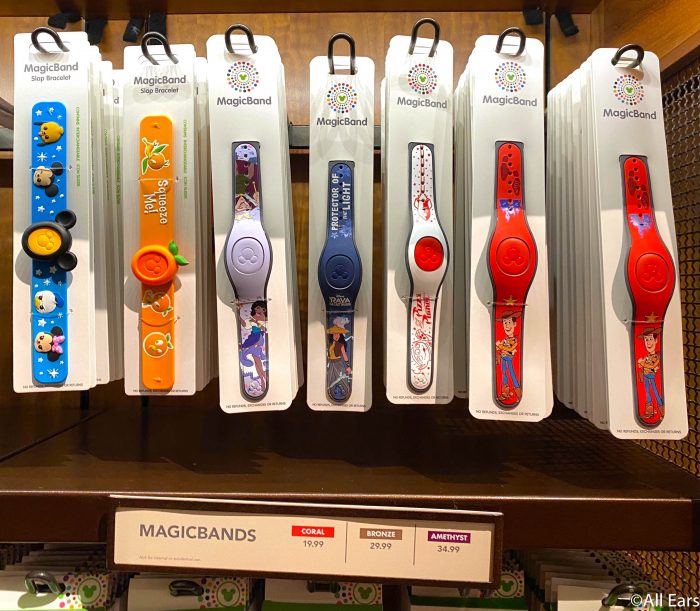 As of January 1, 2021, Disney has discontinued providing free MagicBands for resort hotel guests, and the change was also implemented for Disney World Annual Passholders as of August 16, 2021.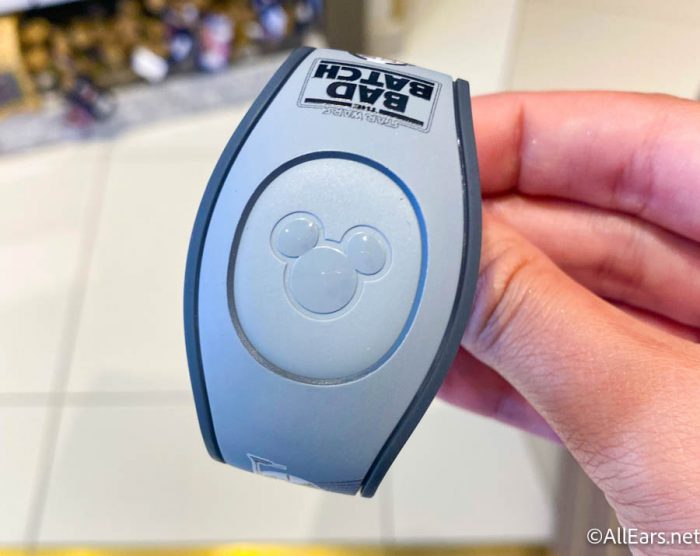 Now guests can opt to utilize the new MagicMobile feature in the My Disney Experience app that essentially makes your phone a MagicBand, or receive a keycard to use as a ticket, or purchase a MagicBand at a special discounted rate for hotel guests and Annual Passholders. (You can still buy them onsite for full price, too!)
Park Hopping
After being suspended for most of 2020, Park Hopping returned to Disney World on January 1, 2021 — but now there are new rules for guests to follow. Instead of being able to hop from park to park at any time of the day, Disney has implemented new "Park Hopping Hours" which do not begin until 2PM at each park, each day.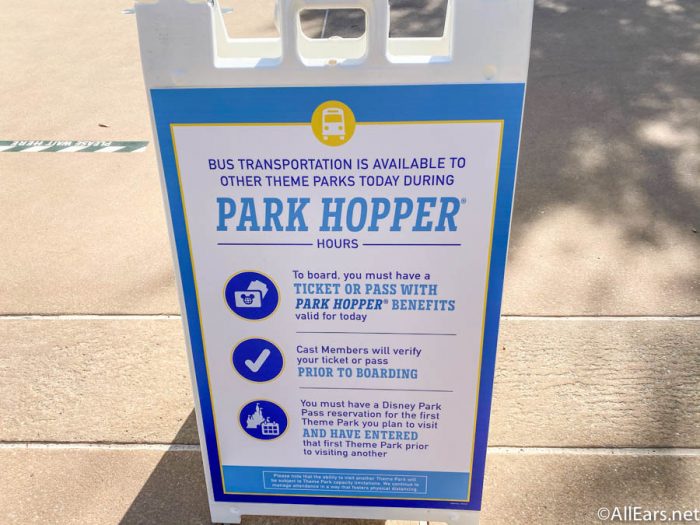 After 2PM, park hopping is essentially the same as guests might remember, with the ability to park hop to any park (even multiple ones). The ability to park hop does depend on park capacity, though we have yet to experience a time where the park was at capacity when we were trying to park hop.
Park Capacity
Another rule that began when the parks reopened to guests last year was limited park capacity, which in turn brought a new Park Pass Reservation system for guests. Now, capacity limits are still in place in all four theme parks, but Disney officials have confirmed that they have been continuing to increase the limit throughout the year.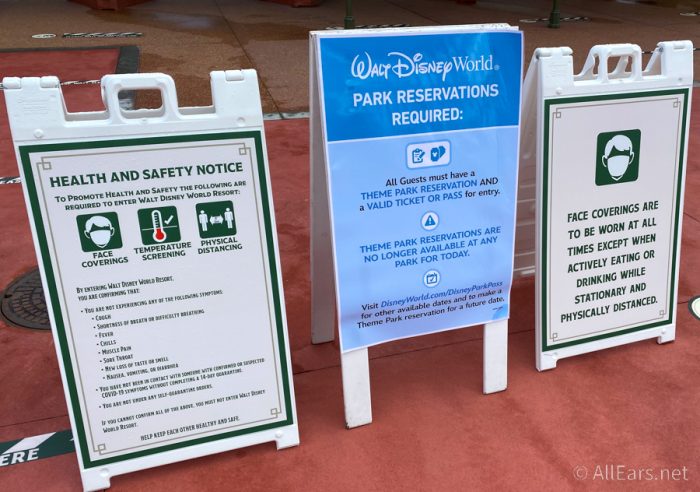 So while rules related to Park Pass Reservations have not changed, there are more of them available making planning your park days a bit easier (except on those really busy days — book those Park Passes ASAP).
Annual Passholder Park Pass Reservations
Speaking of Park Pass Reservations, up until September, Disney World Annual Passholders had only been able to hold up to three park pass reservations at a time (unless they also had a hotel reservation).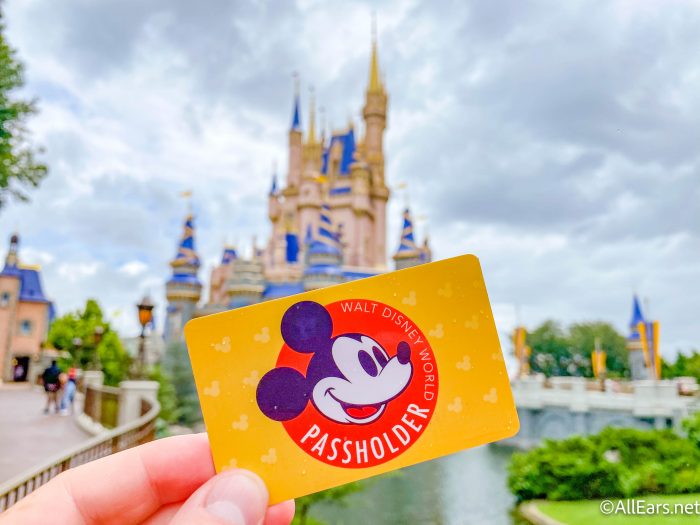 But when Disney announced they would be resuming Annual Pass sales after an 18-month-long suspension, they also introduced a brand new tiered ticket system and made modifications to the park pass reservation rules.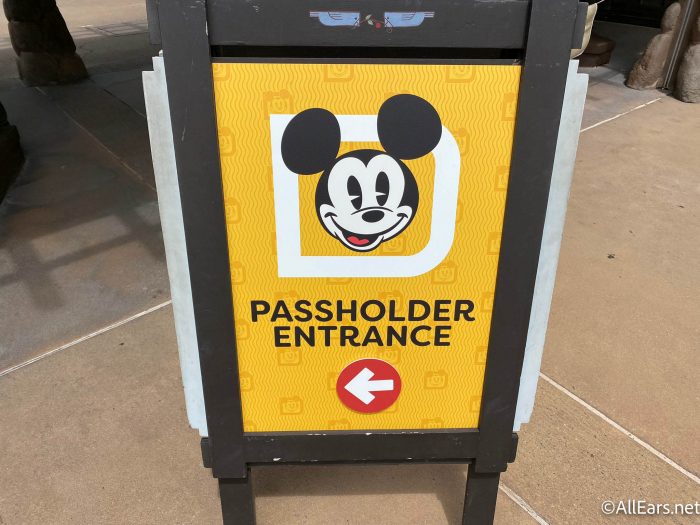 Now, all Annual Passholders (regardless of whether they purchased into the new program or still have a pass in the old program) receive a set amount of park pass reservations based on which "tiered" pass they have.
So those under the old program now have:
Disney Platinum Plus: Up to 5 reservations at a time

Disney Platinum: Up to 5 reservations at a time

Disney Gold: Up to 5 reservations at a time

Disney Silver: Up to 4 reservations at a time

Disney Theme Park Select: Up to 3 reservations at a time

Disney Weekday Select: Up to 3 reservations at a time

Disney EPCOT After 4: Up to 3 reservations at a time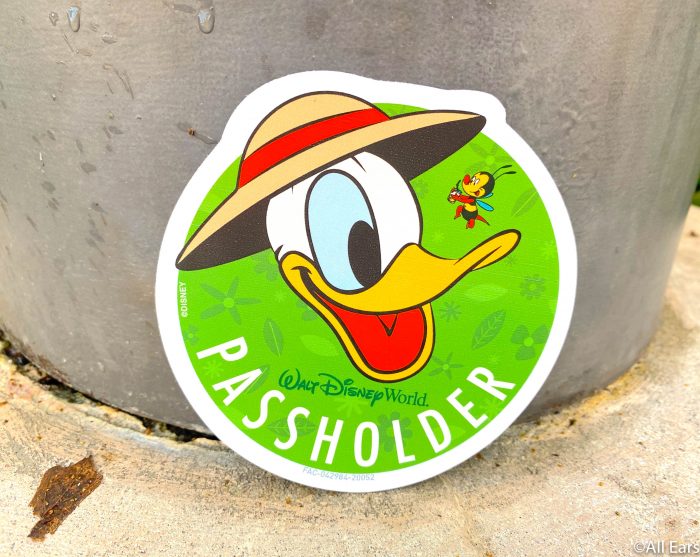 And those under the new now have:
Disney Incredi-Pass: Up to 5 Park Pass reservations at a time

Disney Sorcerer Pass: Up to 5 Park Pass reservations at a time

Disney Pirate Pass: Up to 4 Park Pass reservations at a time

Disney Pixie Dust Pass: Up to 3 Park Pass reservations at a time
FastPass+ Replaced With Disney Genie+
After over a year-long suspension of FastPasses, Disney announced that they would be discontinuing the entire system and replacing it with a new PAID FastPass program called Disney Genie+ and Individual Attraction Selection.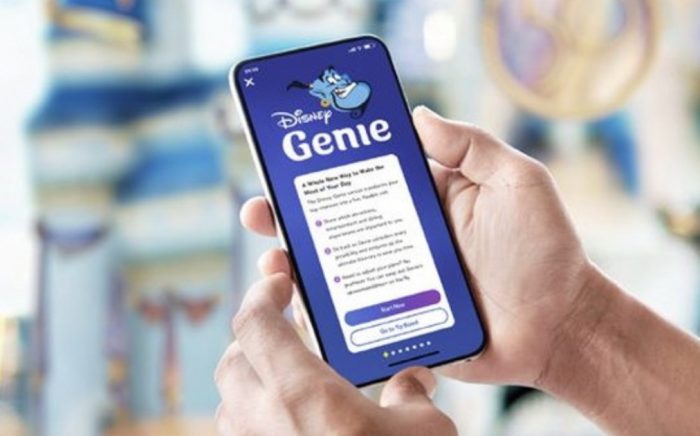 While the concept will remain the same, with new "Lightning Lanes" (aka the old FastPass lanes) that enable guests to skip the line at many popular attractions, now guests will need to pay for the perk.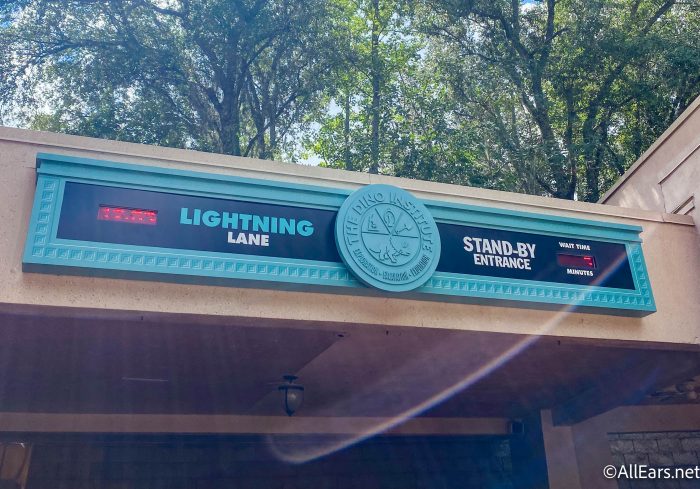 Disney Genie+ provides Disney World guests with Lightning Lane access at over 40 attractions across all four theme parks and cost $15 a day per person. Individual Attraction Selections are a completely separate service, where guests can purchase Lightning Lane access at attractions that are not part of the Disney Genie+ service. These include the more "fancy rides" in the park, like Rise of the Resistance and Remy's Ratatouille Adventure.
Just keep in mind that guests are only be able to purchase up to two Individual Attraction Selections per day and the price will vary based on date, attraction, park.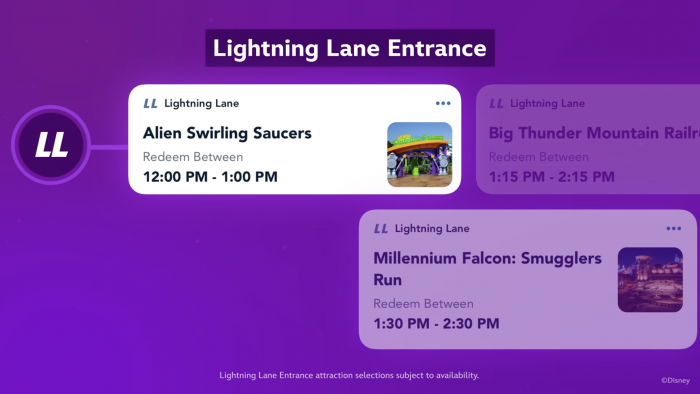 Check out our experiences with Genie+ and Individual Attraction Selections here.
Flexible Cancellation Policy
When it comes to vacation planning, Disney initially modified many of its policies to assist guests in making their plans during the pandemic — and one of those was the new Flexible Cancellation Policy.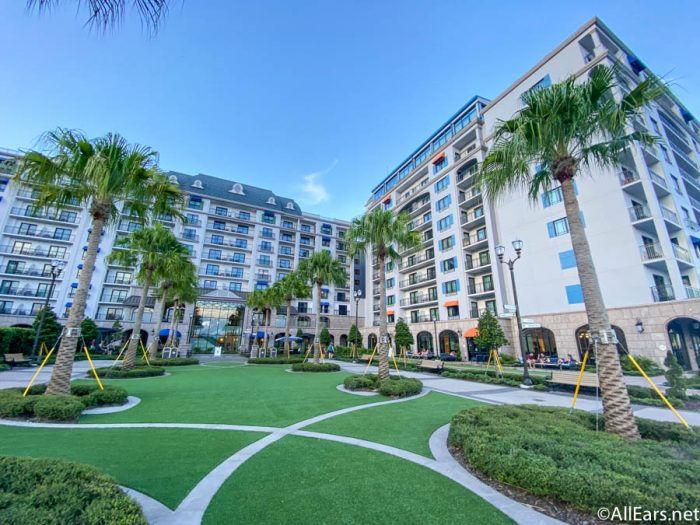 This temporary policy waived Disney-imposed change and cancellation fees up to the date of check-in, so guests could modify their reservation and even cancel and receive a full refund for their travels.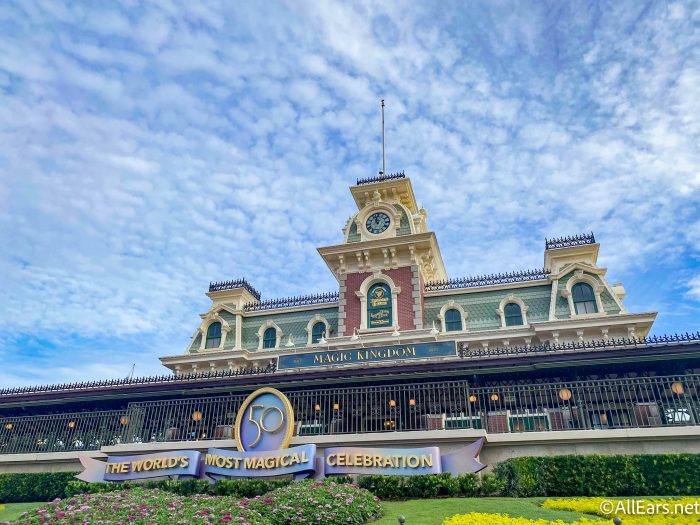 This policy was extended a few times over 2021, but it did come to an end on April 30th. Now the previous policy is back in place, and those with reservations booked needing to cancel may have fees apply depending on when they cancel or change their vacations.
Cast Member Costume Policy
Lastly, Disney even changed rules for Cast Members this year, introducing a new "Disney Look" (aka costume policy) that allows flexibility in how Cast Members identify and personally express themselves.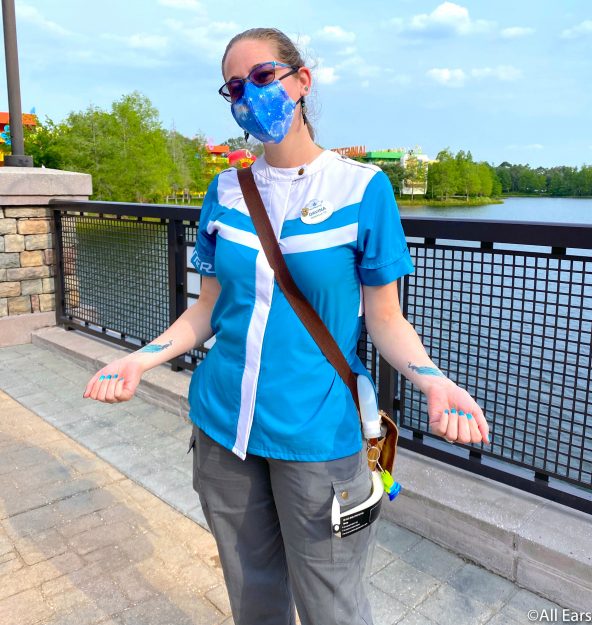 Now Cast Members are permitted to have things like gender-inclusive hairstyles, jewelry, nail styles, costume choices, appropriate visible tattoos, and more.
There are still some rules that remain, like tattoos are not permitted on the face, head, or neck without being larger than the Cast Member's hand when fully extended with the fingers held together, and hairstyles must be well-maintained with length or completely shaved styling. But this change is aimed to allow for more personal and engaging experiences for both employees and guests.
So a lot has changed in Disney World in 2021 already and there could be more changes coming soon. And if you want to get a better idea of what it's like to visit the parks this year, you can watch out video below!
Be sure to stay tuned to AllEars so you're up to date on all the latest Disney Park news!
Join the AllEars.net Newsletter to stay on top of ALL the breaking Disney News! You'll also get access to AllEars tips, reviews, trivia, and MORE! Click here to Subscribe!

Have you been to Disney World recently? Let us know in the comments!