Headed to Walt Disney World next week? You're going to want to be prepared for a little rain!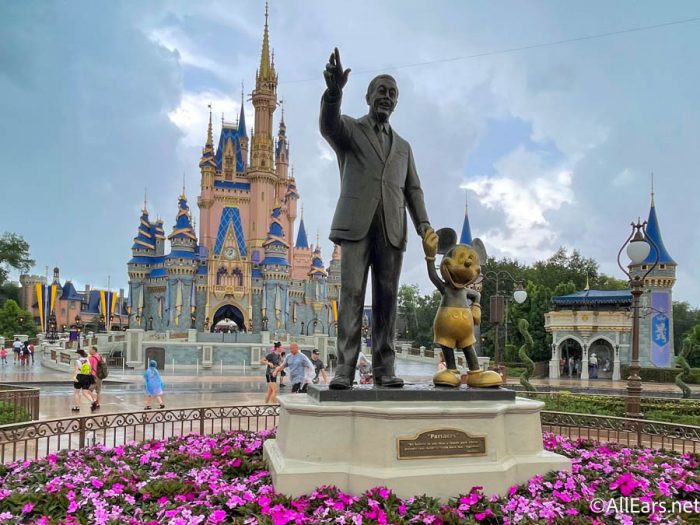 We're getting into mid-July next week, and with that comes hot temperatures and summer thunderstorms. This week is a big one in Disney World — EPCOT's Food and Wine Festival begins on the 15th! So, you should definitely check out the weather to be prepared for the big day.
Here's a look at the weather overview for next week at the time of writing. Thanks to AccuWeather, we can see that clouds and storms are coming our way!

Sunday, July 11th
The high on Sunday is 86 degrees with both clouds and sun and a thunderstorm in the afternoon. The chance of rain is 55% so make sure to bring an umbrella! It should rain for about an hour.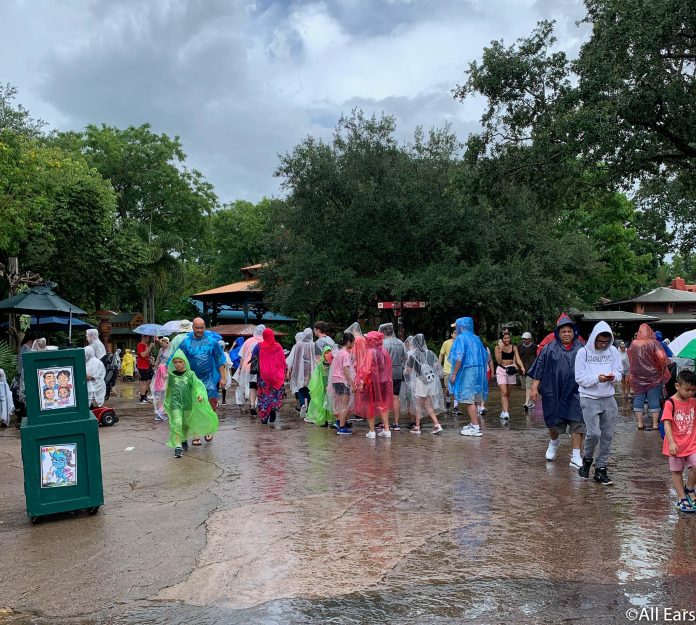 The low on Sunday is 75 and the clouds should be clearing out. There's a very small chance of rain, but it should be a nice night!
Monday, July 12th
It warms up a little bit on Monday with a high of 88 degrees. It should be sunny and cloudy with a thunderstorm in the afternoon (1 hour of rain is expected). The UV index is an 11, so definitely don't forget sunscreen!
The low Monday is 76 and it will be party cloudy with a 25% chance of rain.
Tuesday, July 13th
Tuesday's high comes down one degree to 87. There should be some sun, but then it will get cloudy and there is a 56% chance of rain in the afternoon, which will most likely be a thunderstorm.
The low is 76 again on Tuesday and it will be partly to mostly cloudy at night.
Wednesday, July 14th
We will see clouds on Wednesday with a high of 87. There is a chance for a few showers in the morning, so put a poncho in your bag if you're going to the parks!
The low is 75 on Wednesday and it will be partly cloudy with a rain shower passing through late at night. We should see about half an hour of rain.
Thursday, July 15th
Happy first day of EPCOT's Food and Wine Festival! It will be hot with a high of 89, but it should be partially cloudy. There is a thunderstorm possible in the afternoon, so make sure to get to those food booths earlier in the day if you want to guarantee you'll get your favorite item!
It will cool down to 75 Thursday night and have patchy clouds with only a small chance of precipitation. It should be a lovely evening to stroll around the World Showcase!
Friday, July 16th
The high on Friday will also be 89 and we should see some sun and a possible afternoon thunderstorm (like almost every summer afternoon in Central Florida).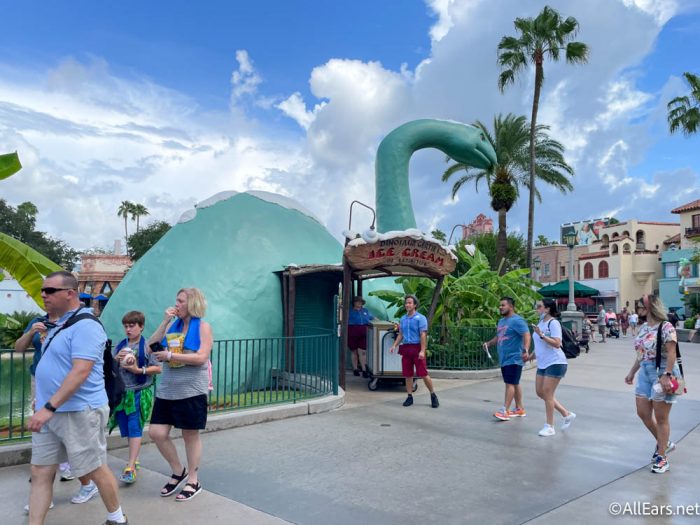 There's a 20% chance of rain Friday night with a low of 75. The clouds will roll away, so you'll have a nice clear skies.
Saturday, July 17th
Can you guess the weather for Saturday? Yep! Partly sunny with a possible thunderstorm in the afternoon. Florida is nothing if not consistent with its temperamental weather. The high will be 88 and the UV index will be at 11 again, so cover up!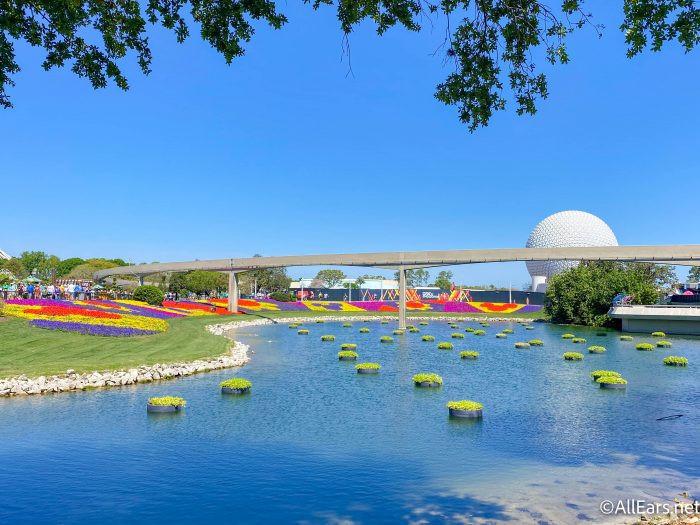 The low Saturday night will be 76 degrees and clear to partly cloudy skies. There is a 25% chance of rain.
There's your look ahead at next week's weather! Just remember there is almost always a chance of rain for Florida summer afternoons, so don't forget something to help you stay dry. Stay tuned to All Ears for all the Disney news and updates!
What's the weirdest weather you've experienced in Walt Disney World? Let us know in the comments!
Join the AllEars.net Newsletter to stay on top of ALL the breaking Disney News! You'll also get access to AllEars tips, reviews, trivia, and MORE! Click here to Subscribe!