We've been having a blast at the first day of the EPCOT Flower and Garden Festival today!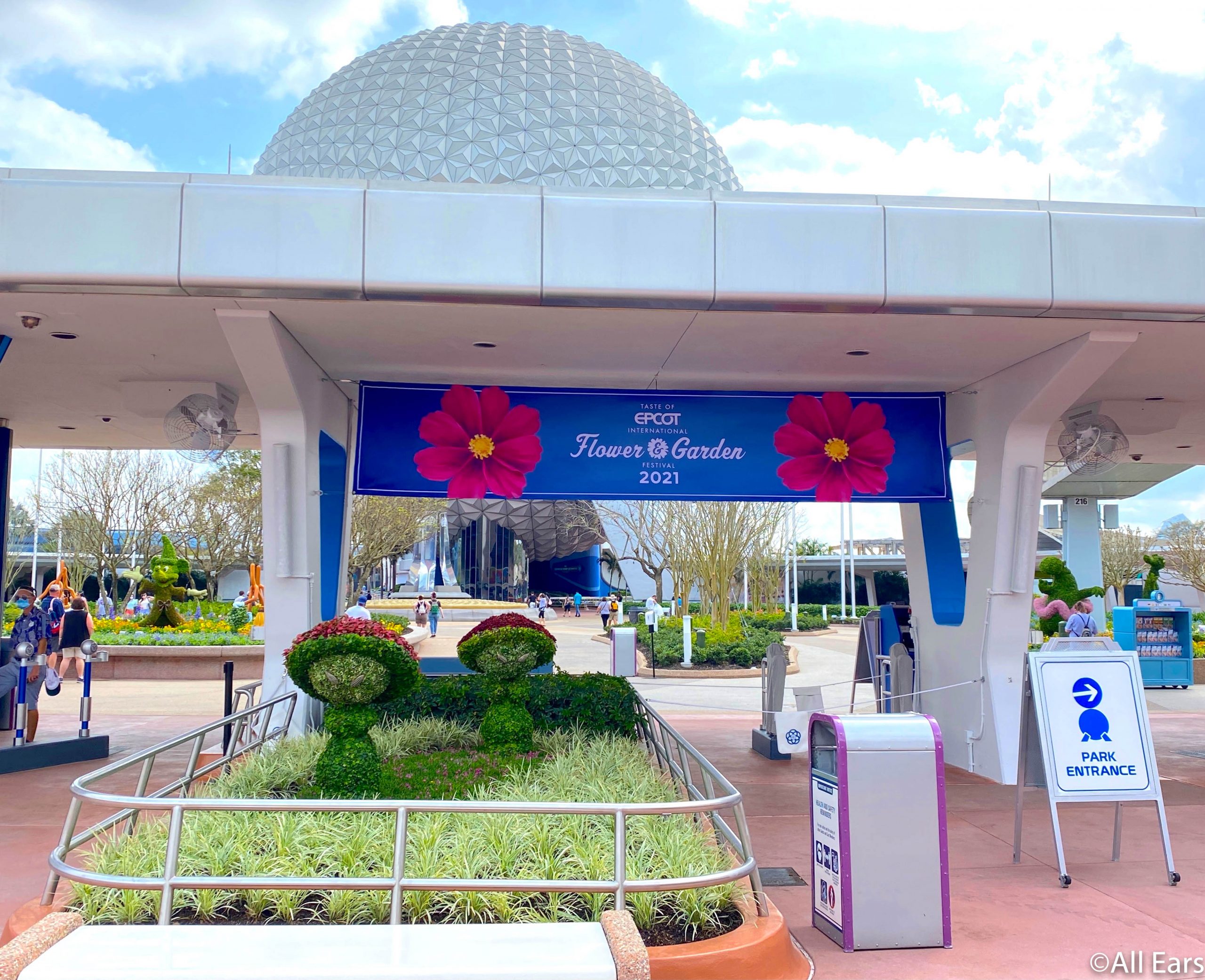 As we've made our way around the park, we've listened to a new entrance soundtrack, snagged a brand new Orange Bird Sipper, checked out all the new themed merchandise, and more! But, we may have just found the cutest surprise that this year's festival has to offer!
Over at the kiosk in between the Morocco and Japan Pavilions, you'll find a bunch of mini topiaries for guests to purchase. The themed plants are constructed by Noah's Ark Topiaries with options like turtles, elephants, giraffes, and monkeys.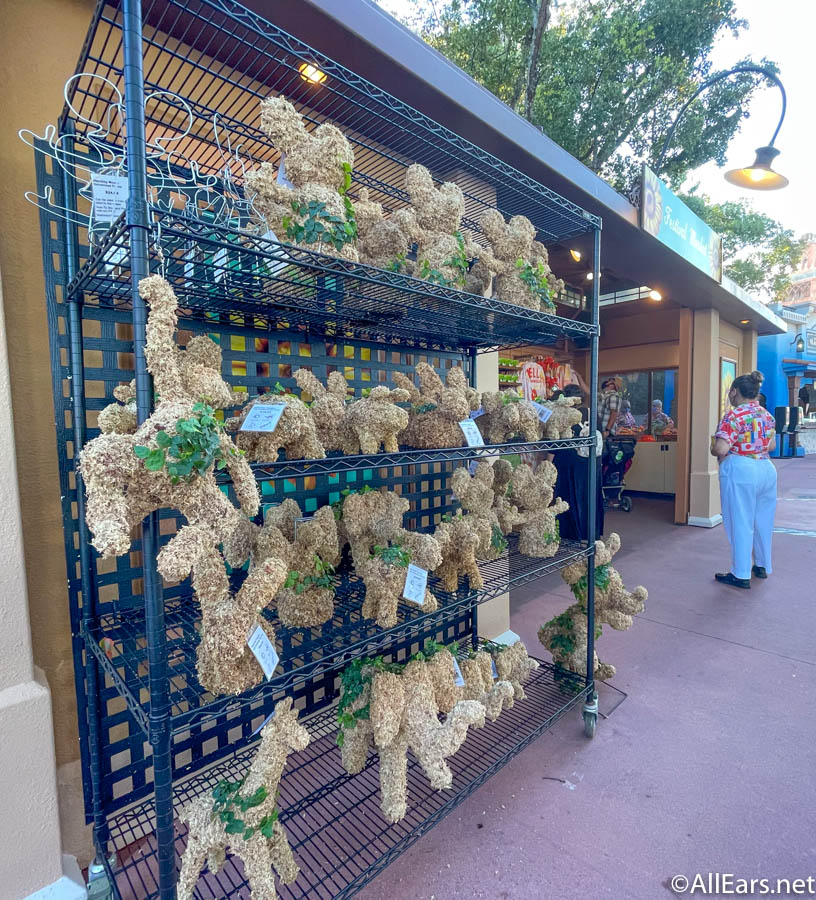 BUT, maybe the coolest option available to guests is the ability to create their very own Disney topiary! Your family can by one of the Standing Galvanized Mouse Frames to help train a plant to take a shape of Mickey or Minnie!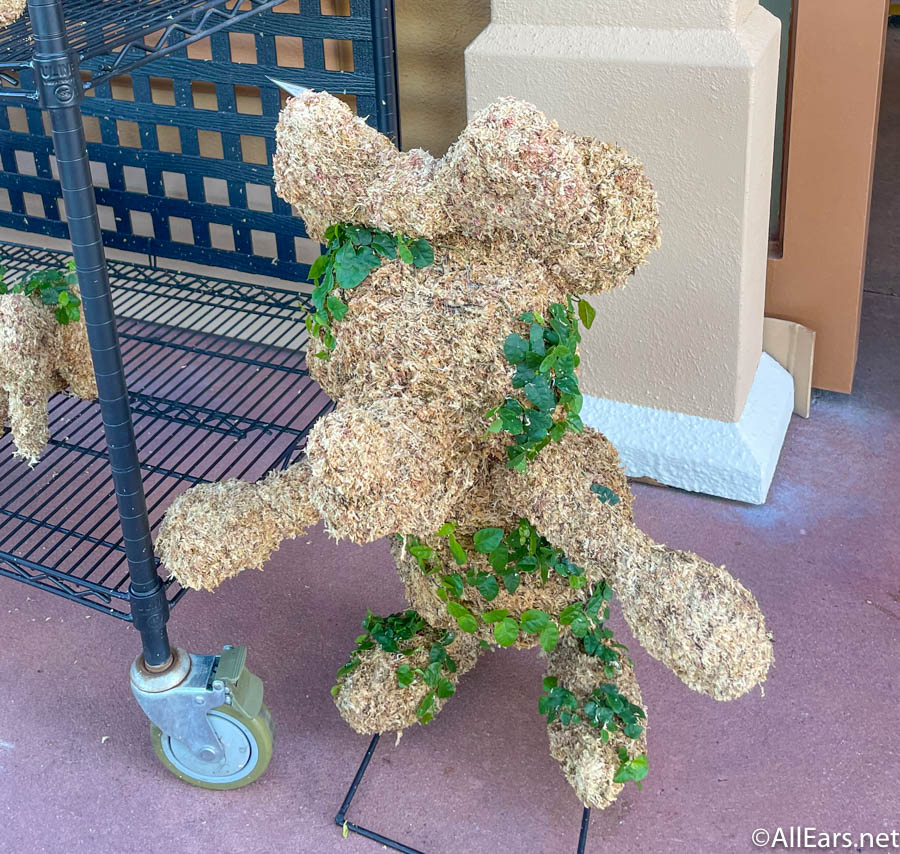 The Noah's Ark Topiaries website provides more details about how to stuff and plant your topiary using only Sphagnum Moss, Creeping Fig Vine Plant, fishing line, and a screwdriver or dibble tool. When you put your plant in optimum growing conditions with consistent watering, sufficient light, fertilization, high humidity and warm growing conditions (75°F+), it's predicted to take two to three months to be well covered.
So, that means you can enjoy your Flower and Garden Topiary well past the actual festival, if you plant it later in the year! You can take home the Standing Galvanized Mouse Frames for $24.99 as you create your own garden full of EPCOT-inspired topiaries!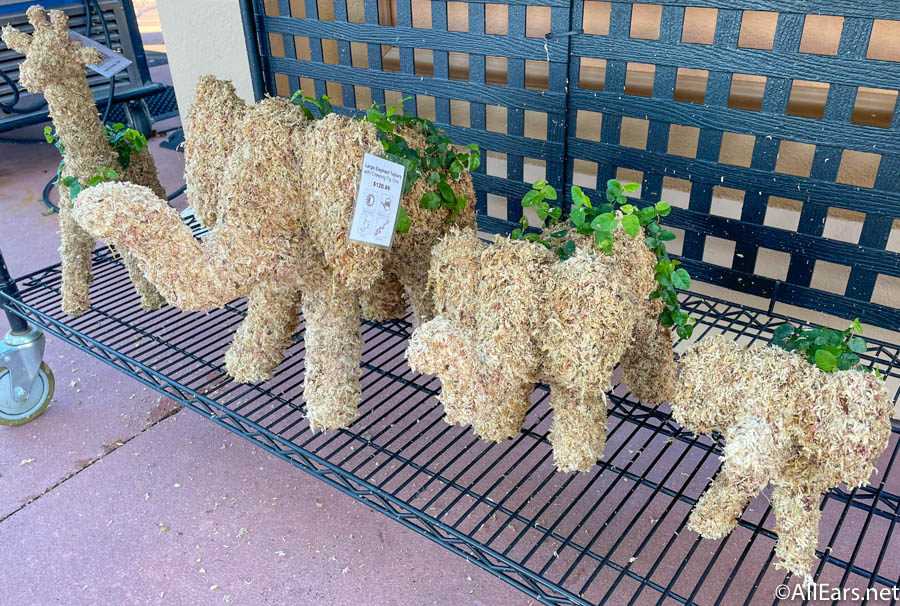 Our backyard is going to look SO magical using these cuties! And, we'll be sure to update you on all the other exciting things we find around the opening of the Flower and Garden Festival today. Stay tuned with All Ears for more Disney news!
Would you plant your own Disney topiary? Let us know in the comments below!