Ah, the age-old adage: time is money. At Walt Disney World, this oft-repeated phrase takes on a unique meaning. And when you're waiting in line for the next Monorail to arrive to get you to Magic Kingdom, you might find yourself thinking: Is this complimentary ride really worth it?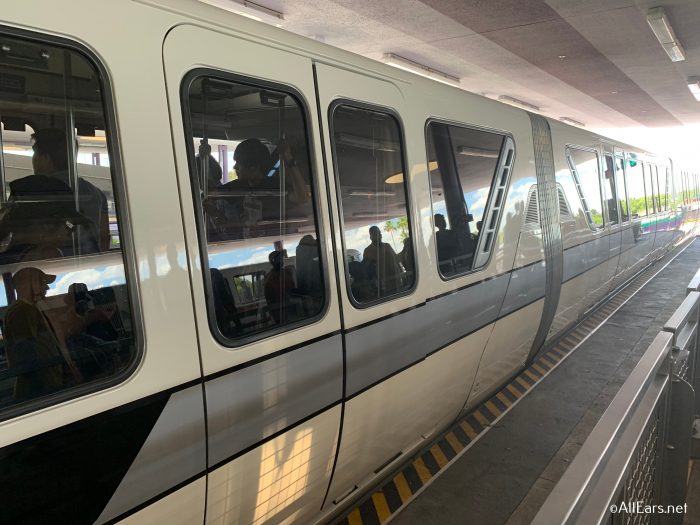 The Walt Disney World transportation system is unlike any other system in the world. Where else can you remain fully contained in one magical bubble with multiple forms of transportation — bus, rail, boat, gondola — all at your fingertips?
But do all these forms of transportation really save guests time and money?
Does Disney World transportation save you money?
Probably yes. Guests flying into Orlando International Airport almost certainly save money because they can go from MCO to WDW on Disney's Magical Express, then use internal transportation from Resort to Park, Disney Springs, water parks, etc.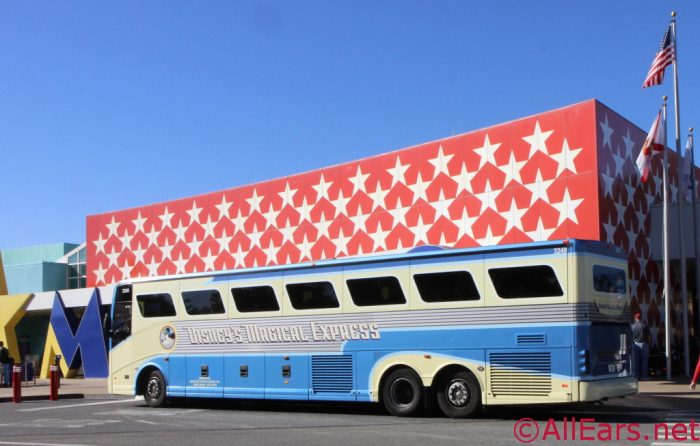 For those who are local to Walt Disney World or driving to Walt Disney World, the answer gets a little murky. Now that guests have to pay to park at Walt Disney World Resort hotels, they'll be paying to park even if they use internal transportation for everything else they do. This isn't as great a value as when parking at Resorts was free and staying on-site meant you could park at the Parks for free, too.
That said, even if you drive to the World and pay to park your car at your on-site Resort hotel, there are some benefits (not financial) to using internal transportation. The benefit of not having to worry about driving around, the fun of taking flight on Skyliner or gliding along on the Monorail, and the relaxation of crossing Seven Seas Lagoon on a Ferry Boat is invaluable to some.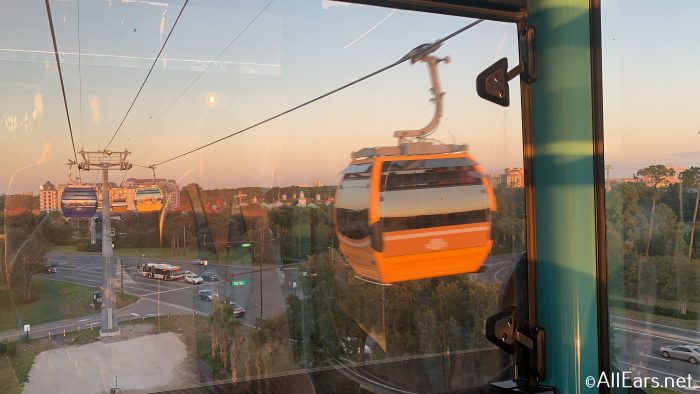 Does Walt Disney World transportation save you time?
This is a MUCH more complicated question to answer. If we were to give a definitive general answer, it would be no.
We understand, you worked hard to get here, and every minute of your vacation is precious. And there are many more reliable AND quicker alternatives to the Disney buses in particular. Disney's Minnie Van Service, taxis, or ride share services are all typically faster, may be more direct, but will cost money.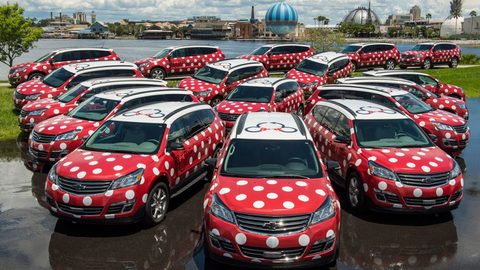 But just as parking your car and taking Disney transportation is good for some guests, we know there are some who just can not stand waiting around. If that's you, hiring other transportation (or renting a car yourself) might provide welcome peace of mind.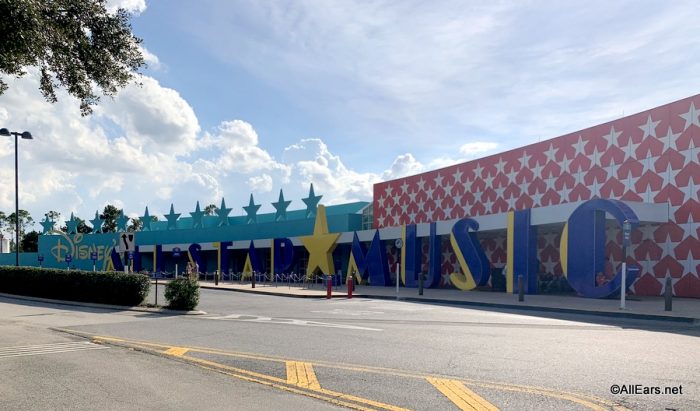 Another time paying for a ride could come in very handy is if you're headed to an Advance Dining Reservation at a Resort that is not your own and don't have enough time to get there (in most cases you'll need at least 90 minutes to connect to Resorts by buses). Relying on Disney transportation may end up costing you a hefty no-show fee if you're very late (the current no-show fee is $10.00 per person on the reservation).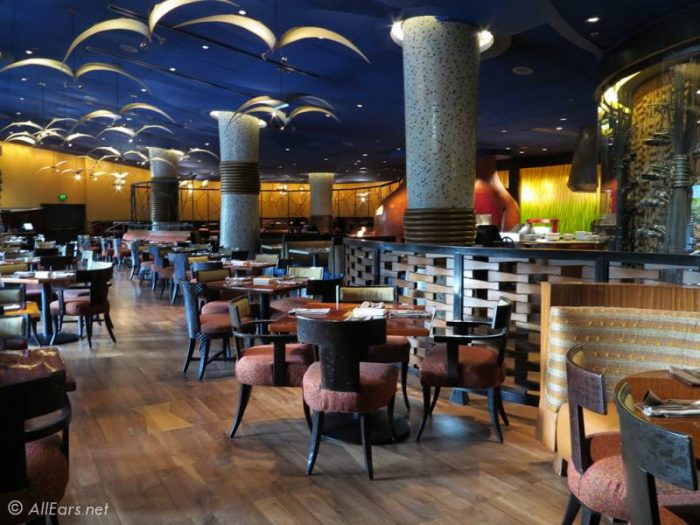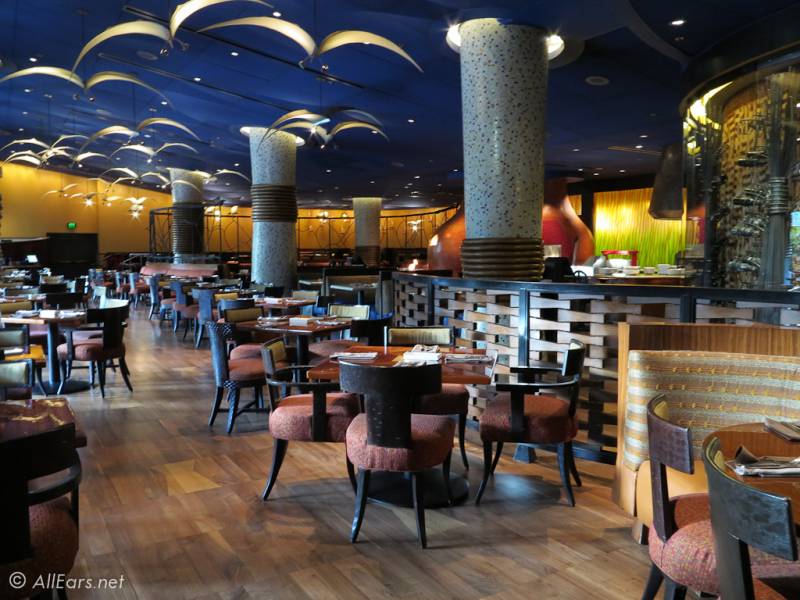 While the Walt Disney World Bus system may be wildly frustrating at times (waiting in long lines, having to stand for the ride, freezing when the AC's blasting during a rainstorm), improvements have been made, including the real-time wait times on My Disney Experience app as well as posted at the bus stop.
Whether transportation saves you time will also depend on where you are staying and where you are going. This is a key factor to weigh when deciding where to stay on your Walt Disney World vacation. For example, if you know you're going to spend a lot of time at Epcot's International Festival of the Holidays, you may want to stay at a Resort that's walkable to the Park. Big Animal Kingdom fan? You'll save time staying in that Resort area.
Conclusion
While there are certainly pros and cons to every form of Walt Disney World transportation, we can agree that this complicated system is unlike anything in the world. With all the options at your fingertips, you can guarantee a completely immersive experience where you're in the presence of Disney Magic for the entire duration of your stay if you choose to be so. With proper research, you can make informed decisions on how the system can benefit you and whether it's worth your hard-earned time and money while in the Most Magical Place on Earth.
Join the AllEars.net Newsletter to stay on top of ALL the breaking Disney News! You'll also get access to AllEars tips, reviews, trivia, and MORE! Click here to Subscribe!