Vacations at Walt Disney World are sometimes so packed with fun that the time truly does seem to fly by.  Luckily, there are plenty of ways for you to bring Walt Disney World back to your home, all without breaking the bank.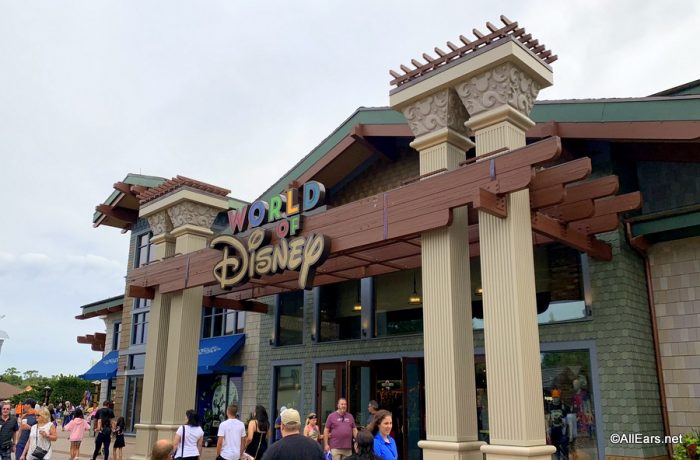 Below are our favorite five ways to make your home feel as if your trip to Disney World hasn't quite ended!
1. Celebration Buttons
These buttons make wonderful mementos to remember your trip to Disney World.  The best part?  They're free.  Whether you're visiting Disney for a birthday, anniversary, or just because, you can ask a cast member at any merchandise location for a celebration button.  Cast members often offer to decorate the button for you according to what you're celebrating, and once home, you can pin them to a memory board, hang them on a lanyard, or store them in a shadow box along with other souvenirs.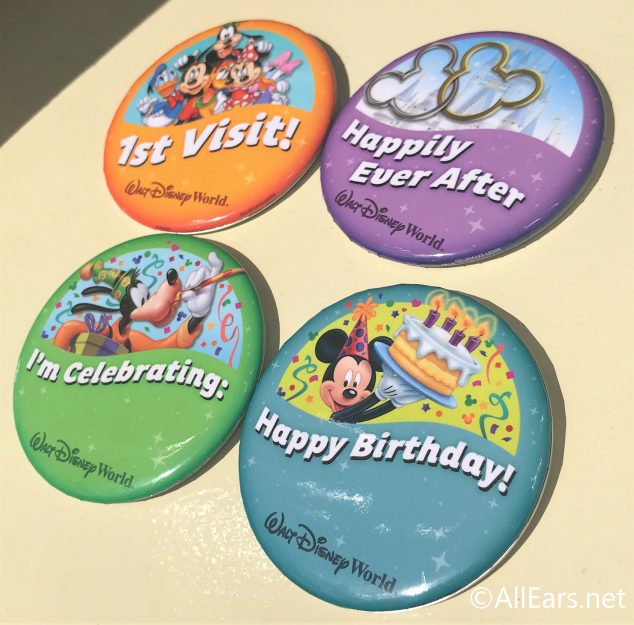 2. Character Mementos
If you're planning to go to any meet and greets on your trip, you'll have the opportunity to get signatures from and photos with the characters.  You can store these in a classic photo album, or you can get more creative with it—some guests bring fabric squares, plain tumblers, or other household items to create unique keepsakes and crafts featuring character signatures.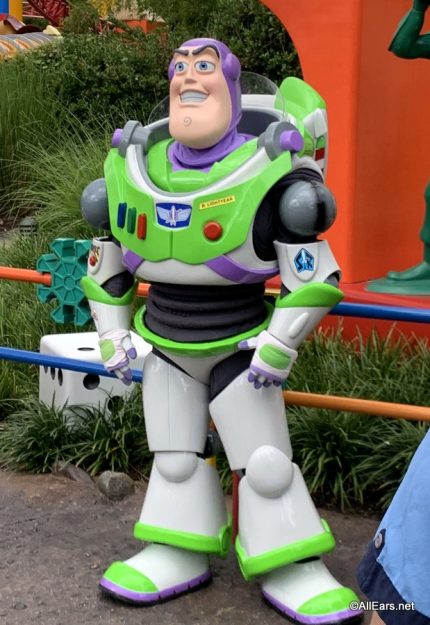 Photopass photographers are also strategically stationed all over Disney World to capture your special memories, and Memory Maker packages allow guests to edit and purchase all of these photos.  This makes your scrapbooking more convenient, and the option of adding stickers and magical filters to your photos adds an extra Disney touch. 
3. Disney-Themed Board Games
Give your family game nights a Disney-themed twist with Disney's versions of your favorite childhood board games.  From a Twilight Zone Tower of Terror-themed Clue to Princess-themed Candyland, there is a wide variety of classic board games that you can bring home for some family bonding.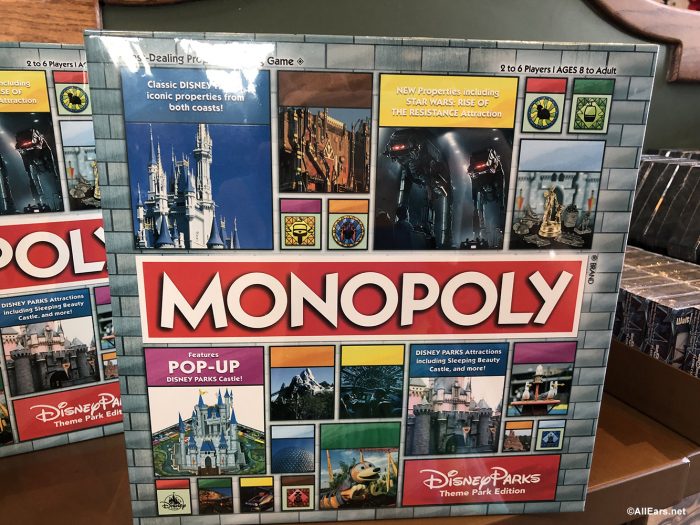 These can be found at many merchandise locations including World of Disney at Disney Springs and ShopDisney, most in the price range of $20 to $50.
4. Resort Amenities
If you truly want to feel—and smell—like you're living at a Disney Resort, Disney sells H2O+, a line of bath and hygiene products based on the toiletries provided at the resorts.  This includes various shampoos, body washes, and even body butters, which can be found at the various Resort gift shops and online at ShopDisney.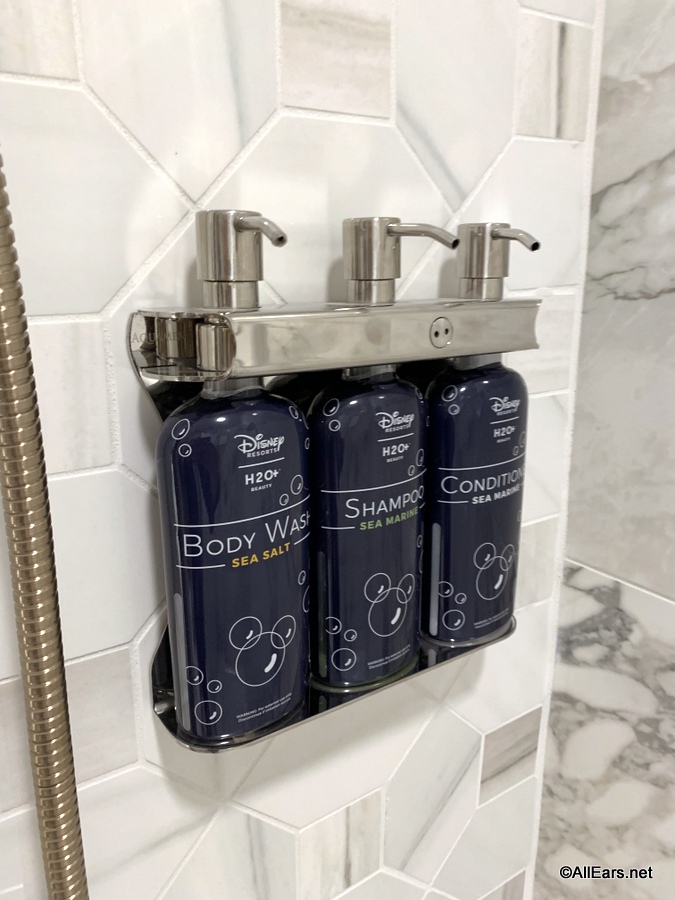 You can feel and smell amazing with products like Grapefruit Bergamot Body Lotion and Softening Mint Foot Rub.
5. Kitchen Supplies
Kitchens are often referred to as the gathering place of a home, making it the perfect place to add a Disney touch.  Stores like World of Disney at Disney Springs (and even ShopDisney!) sell a variety of dishes, mugs, aprons, and dinnerware that will making baking a bit more magical.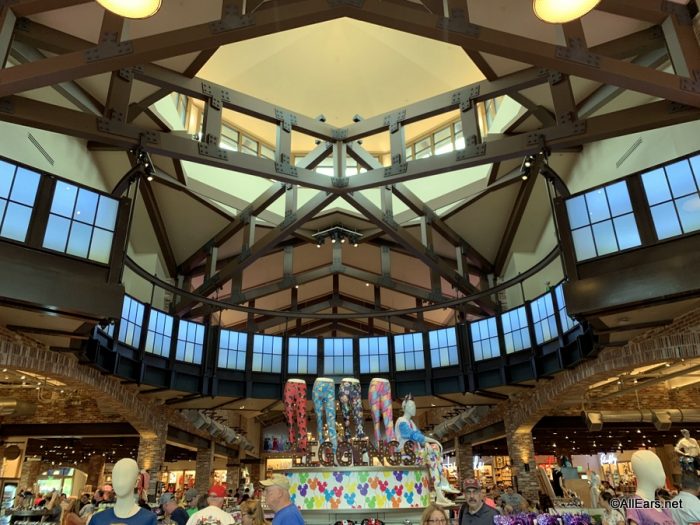 If you're looking to skip the baking part altogether, Disney also sells delicious pre-packaged Rice Krispy treats and candies.  Andone of our favorite kitchen supplies is the Mickey Mouse Waffle Maker, allowing you to enjoy the same Mickey waffles at home that you would at the resort. You can even buy the same waffle mix that Disney uses! Check it out here!
What are your favorite ways to bring Disney World to your home?  Comment below!
Looking to bring the holidays home?  Check out Disney World's latest holiday merchandise HERE!