You used to start your Epcot morning with a cup of your favorite coffee at Fountain View's Starbucks. It was the pick-me-up you needed to brave the crowds at Frozen Ever After and then hoof it over to Soarin' so as not to miss those precious, shorter early-morning lines.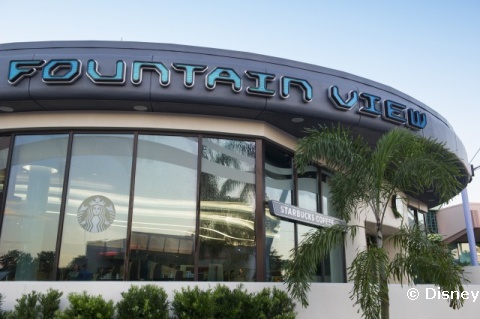 But Future World as we've known it is no more, and Fountain View — your old pal with the caffeine — has been walled off for months. Now, from a distance, we can see that Fountain View is very nearly a shell of its former self — literally.
The dark blue awning that used to welcome the tired masses has been removed, and jagged bits of the old interior structure are now hanging here and there. It looks as though some of the large glass panels are missing. And Fountain View is just a memory.
To see why Fountain View had to go, take a look at the future of Epcot, where World Celebration and World Nature seem to meet: that was Fountain View.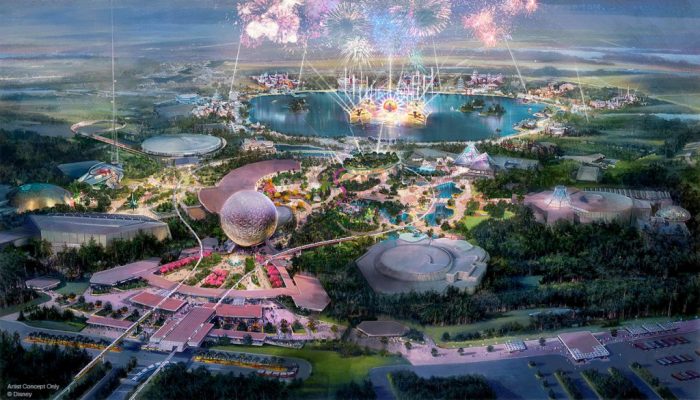 We're being, admittedly, a bit (a lot) dramatic. But for many, the veneer of the Most Magical Place on Earth — at least the Epcot portion of that Place — is off, and things are only going to get worse before they get better. And, frankly, we know most of us could use a blast of caffeine to survive it. 😉 Unfortunately, while Starbucks merchandise has migrated over to Mouse Gear, a temporary Starbucks location has not yet brewed.
We'll keep bringing you updates from Epcot's endless construction. If you're curious about developments in the Parks, feel free to drop us a comment below, and we'll try to provide an update!