Star Wars: Galaxy's Edge has been open for three whole days, and after waiting years for Black Spire Outpost to be ready for visitors, we sort of still can't believe it!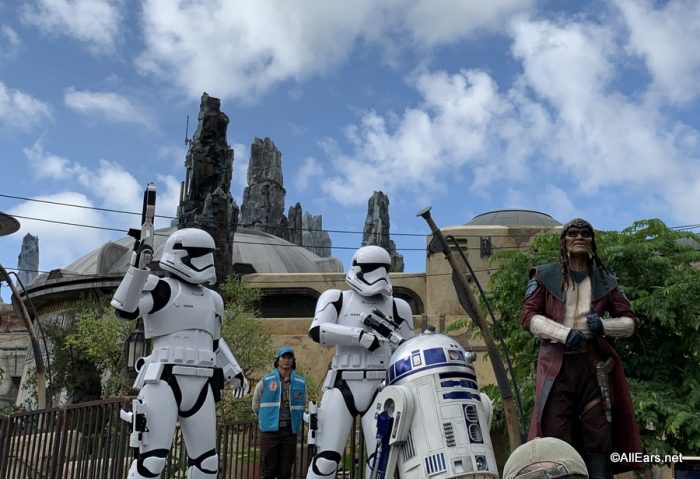 Luckily, Disney Parks Blog shared a video recently of the land's opening day so we could reminisce! In addition to some footage of enthusiastic opening day crowds, the video also captures scenes from the land.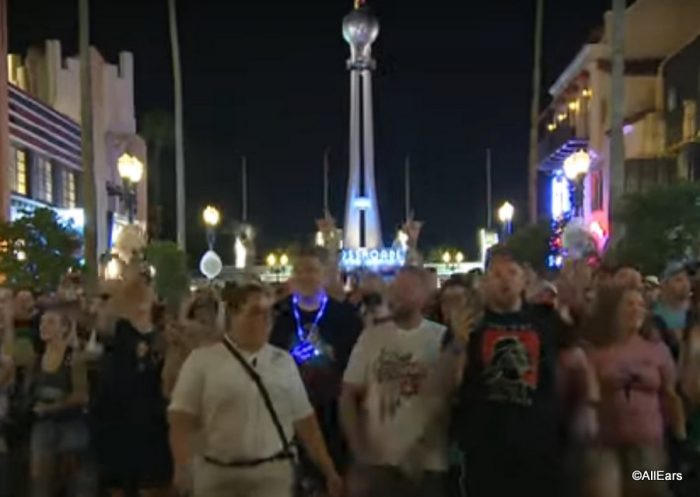 The visitors to Batuu weren't the only enthusiastic people cheering on August 29; the Citizens of Batuu (typically called cast members here on Earth) were pumped, too!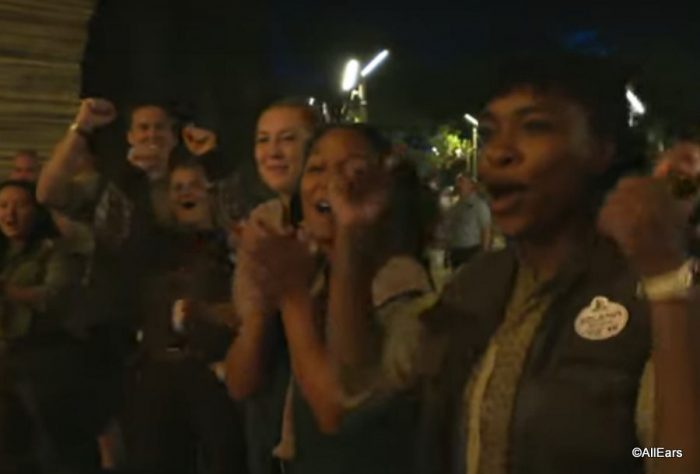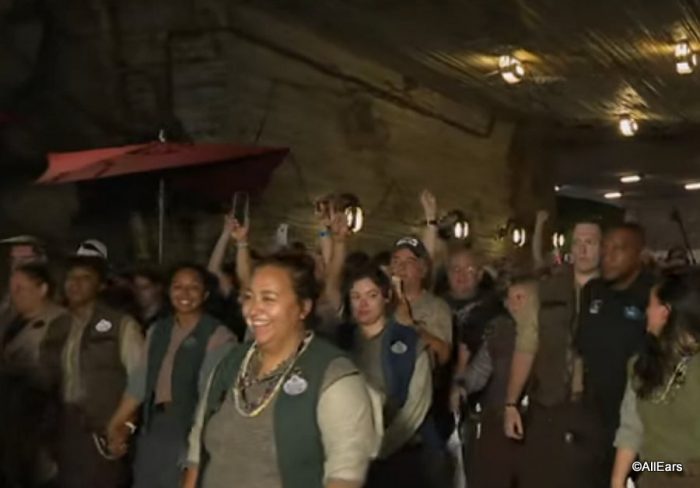 And though those crowds were heavy to start the day, the 101-foot Millennium Falcon still managed to make them look small!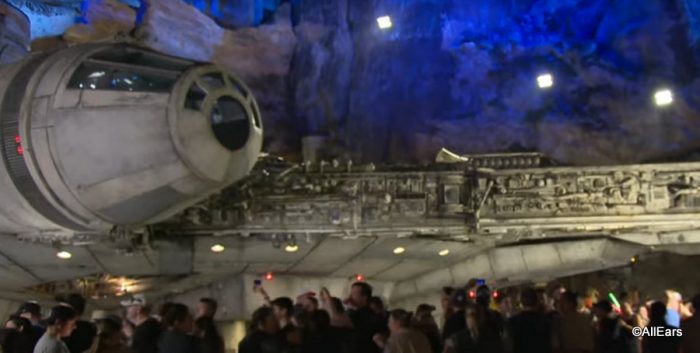 And with extra Extra Magic Hours letting guests enjoy Black Spire Outpost at the crack of dawn, there's a little something special going on: sunrise over Batuu — Earth sunrise, of course. (Batuu, according to lore, has three suns, which begs the question: one sunrise or more?)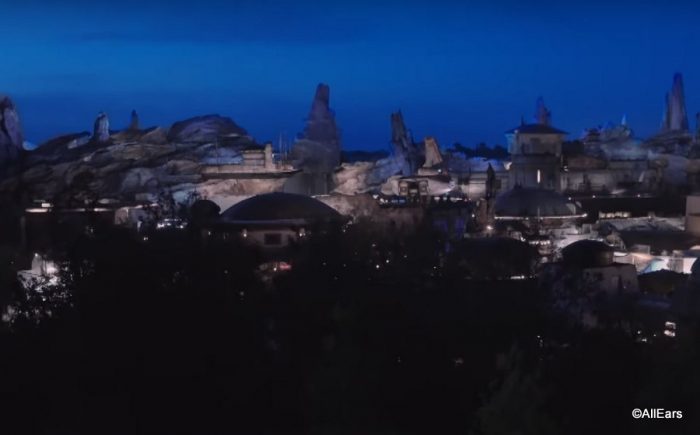 This stunning shot captures the opening day crowds, the scale of the land itself, and Docking Bay 7 Food & Cargo, the land's quick service dining spot.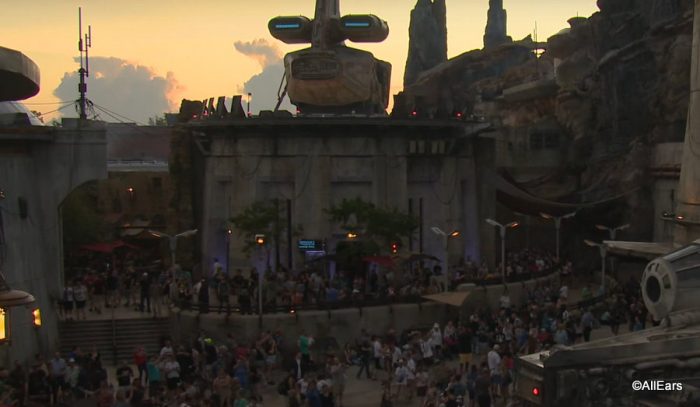 That's the transport shuttle on the roof of Docking Bay and those now-iconic spires! (And because: Florida — towering clouds.)
As the sun rose over Millennium Falcon, guests got a better look at the massive ship and all those Disney details!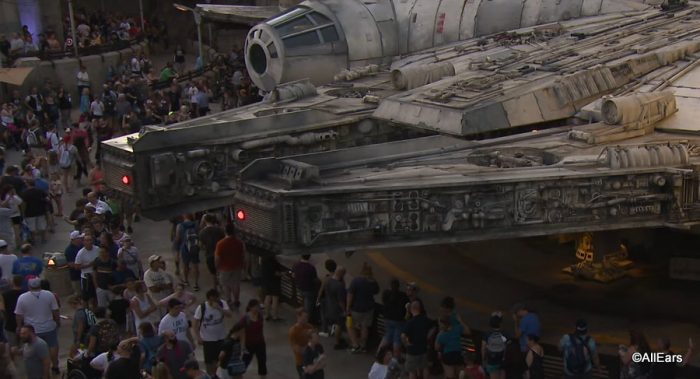 But one view guests couldn't get but that Disney Parks Blog left us with? A look at the Falcon… from above!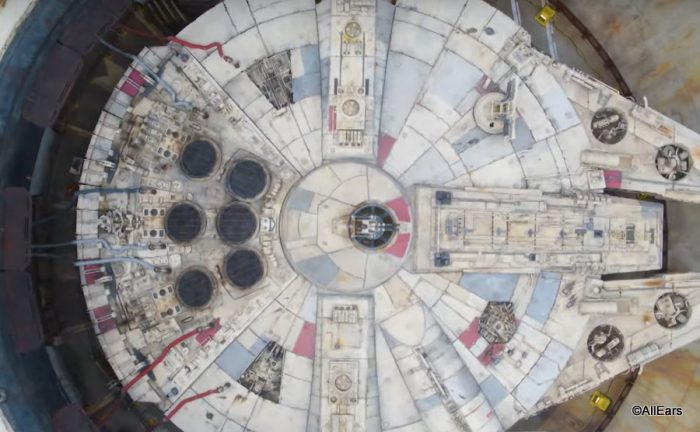 We're honestly not sure when we'll get tired of looking at pictures of Galaxy's Edge, but it's not likely to be very soon. 😉
Will you be visiting Black Spire Outpost in the near future? Hoping to catch a sunrise over the Falcon, in the Marketplace, or whilst meeting a Stormtrooper? Let us know in the comments! 
Need to know more about Disney World's Star Wars: Galaxy's Edge? Don't miss: