When Disney announced Star Wars: Galaxy's Edge, Star Wars fans around the world rejoiced! After all, it's been a dream more than 40 years in the making to visit the galaxy far, far away. Galaxy's Edge dazzled the fans with its state-of-the-art technology.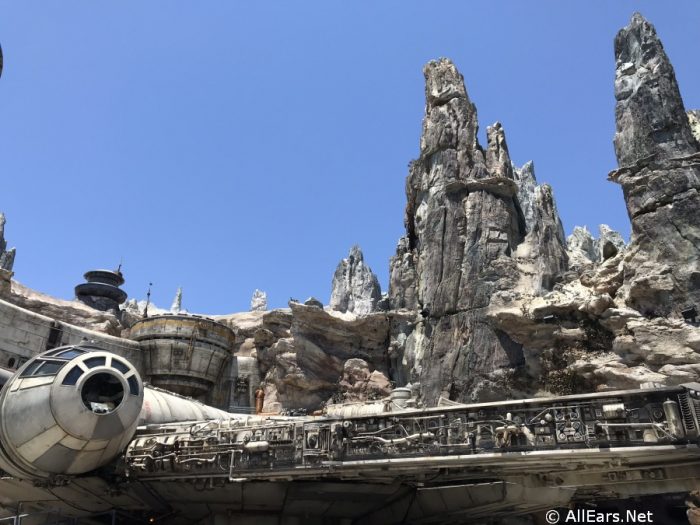 But what about the non-Star Wars fans? The ones who don't know Han Solo from Luke Skywalker or have never even heard the word "Tauntaun?"
Well, great news! Even non-Star Wars fans will like quite a few things about Star Wars: Galaxy's Edge. Though we must admit, not everything is for everyone.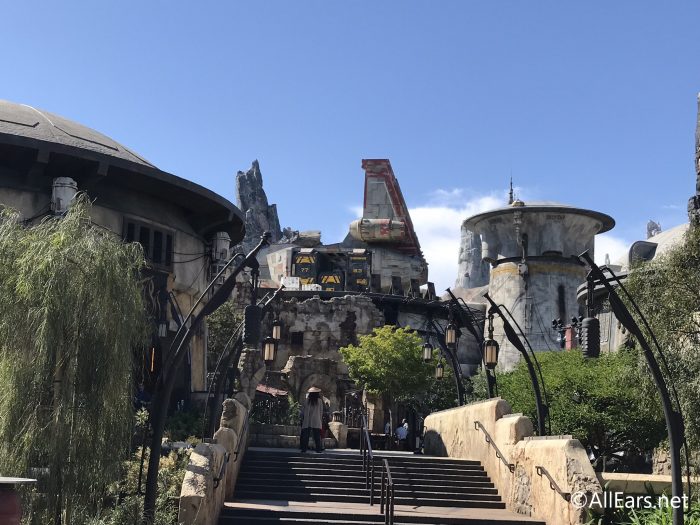 Here are six reasons why non-Star Wars fans will love Galaxy's Edge… and two reasons why they wont.
6 Reasons Non-Fans Will Love Star Wars: Galaxy's Edge
1. The Immersiveness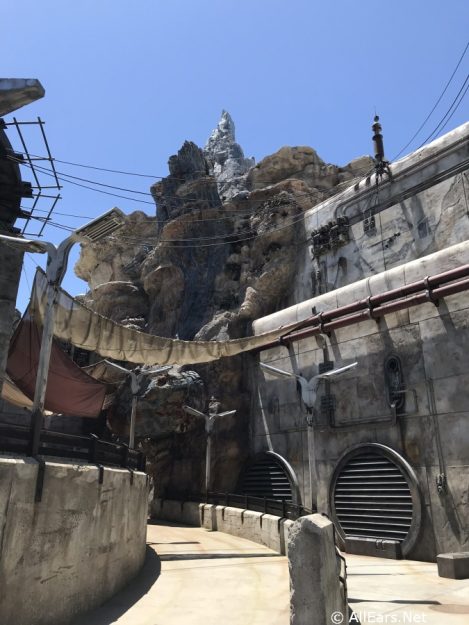 No matter who you are, you're going to be blown away by the incredible immersion of the land. In this way it's similar to Pandora – even if you've never seen Avatar it's impossible NOT to be impressed by the floating mountains.
Star Wars: Galaxy's Edge truly feels like you're on a planet far, far away and even those who have never felt The Force will appreciate the Disney genius behind the land.
2. Millennium Falcon: Smuggler's Run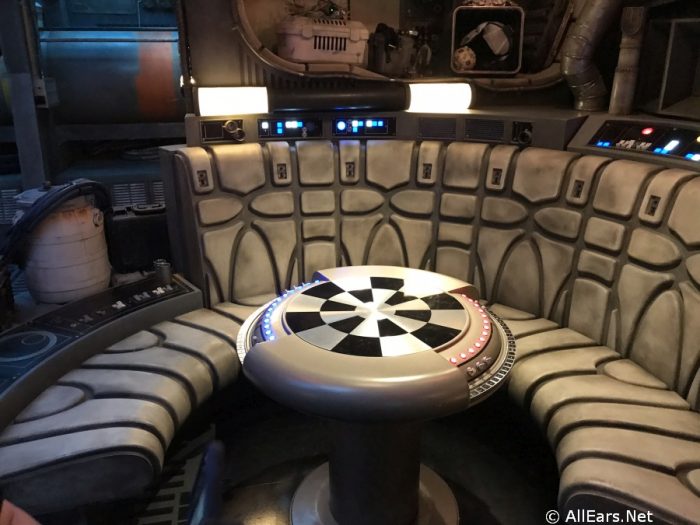 Sure, die-hard fans may appreciate some things more than non-fans (like the chess room for example), but anyone and everyone will appreciate the attraction itself. Starting with the state-of-the-art Hondo Ohnaka animatronic and ending with the thrilling attraction, everyone will love this ride!
Everyone will also have the same complaint that if the pilot messes up it's kind of a bummer, but that's another story.
3. Roaming Characters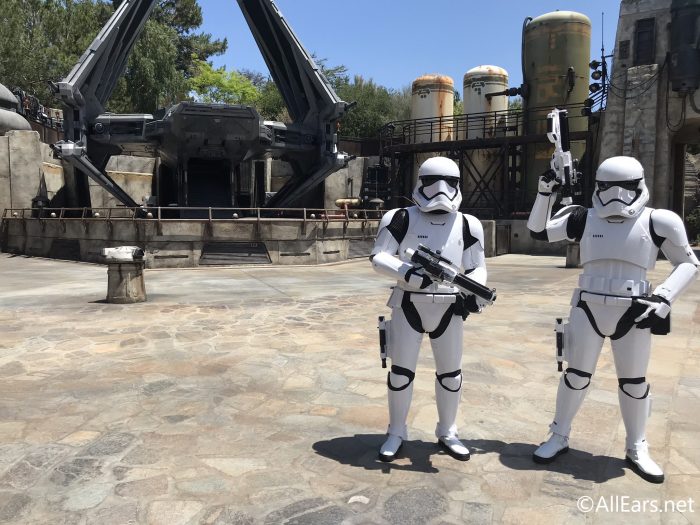 It's fun having the characters just roaming about as if they are truly part of the landscape — which is what we saw in Disneyland and what we hear will happen in Disney World.
Even if you're not a lifelong fan, you know who a Stormtrooper is right?! And wouldn't it be cool to be exploring Batuu when a few come by and question if you're loyal to the First Order? (Hint: just say yes.)
No matter what, the characters will help bring the land to life around you, and it will be fun to see what happens when you come across them.
4. Using Your Datapad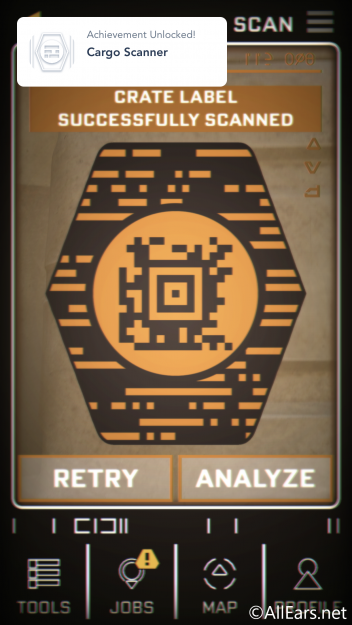 No matter where you are in the parks, waiting in line or for a certain attraction can be a bummer. And while the Play Disney Parks app is a lot of fun just about anywhere it's available, the Datapad function takes it to the next level.
The Datapad can be used for four different functions — Cargo Scanning, Translating Symbols, Droid Hacking, and Transmission Intercepting. Sometimes you'll be in a queue when your datapad is needed, and other times you'll simply be strolling along in the land. Either way, it's a fun and unique way to engage with the land in between major experiences.
5. Starships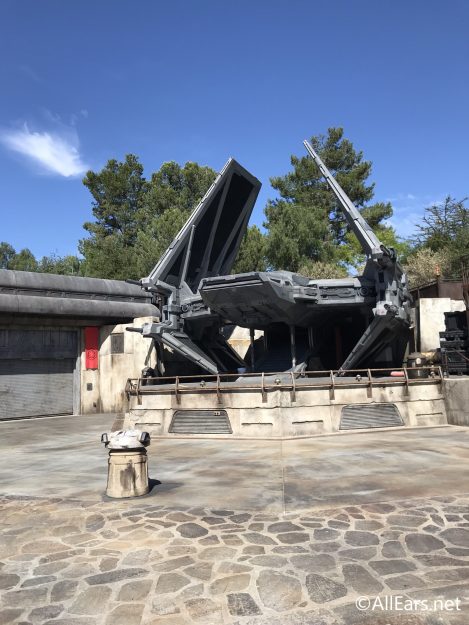 You may have no idea who flew this but you can still admit it's super awesome right? Similar to the Na'vi Avatar floating in the Flight of Passage queue — even if you've never seen Avatar, this thing is pretty impressive. The same rule goes for the starships docked all over Galaxy's Edge, especially if Kylo Ren or another baddie comes out.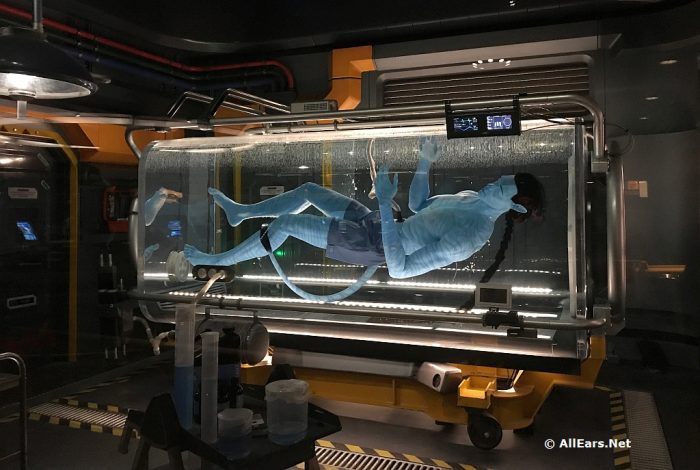 6. It's Something Completely Different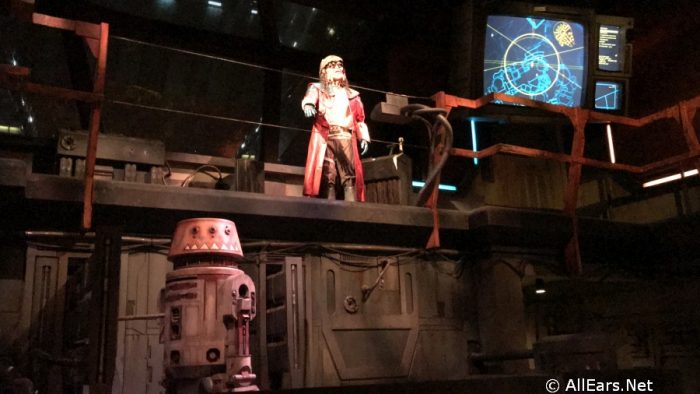 If you're a DISNEY fan you're going to be in awe of the Imagineering magic in this land — even if you don't care one parsec about Star Wars.
No matter what, it's going to be near impossible not to be impressed by the detail, size, and innovation that Star Wars; Galaxy's Edge brings. You may not have dreamt about travelling here for 40 years, but we suspect you'll be very happy you came all the same.
2 Reasons Non-Fans Won't Love Star Wars: Galaxy's Edge
1. The Food is Mediocre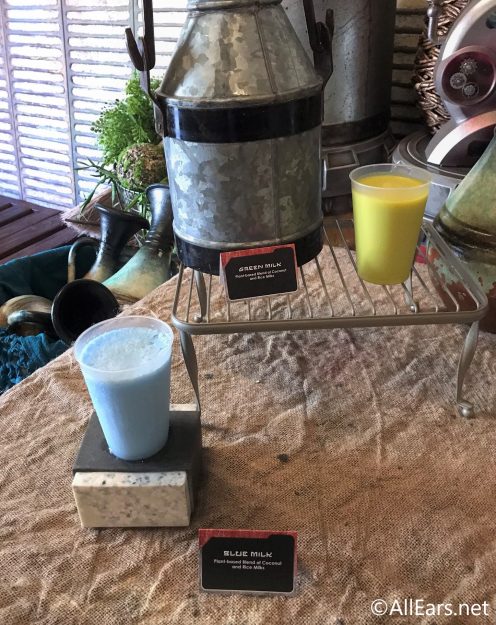 Unlike Satu'li Canteen, Galaxy's Edge food does NOT knock it out of the park. The food is mediocre at best, and if you're not a longterm fanatic, you're likely not going to be super eager to shell out $8 for a weird blue slushie milkshake (that is, Blue Milk).
While we found a few things we enjoyed (Ronto Wrap), we were not dazzled by the food in general. Non-fans won't feel the need to embrace the new land's cuisine just because of what it is, so we predict they will be disappointed in the (current) food options.
Plus, Oga's Cantina is so popular, it makes getting a reservation a bit difficult. Not to mention the fact that everything in the bar is pre-mixed, so even after you wait more than two hours, the bartender can't even make you a Jack & Coke. Hope you're in the mood for a Fuzzy Tauntaun!
2. Expensive Souvenirs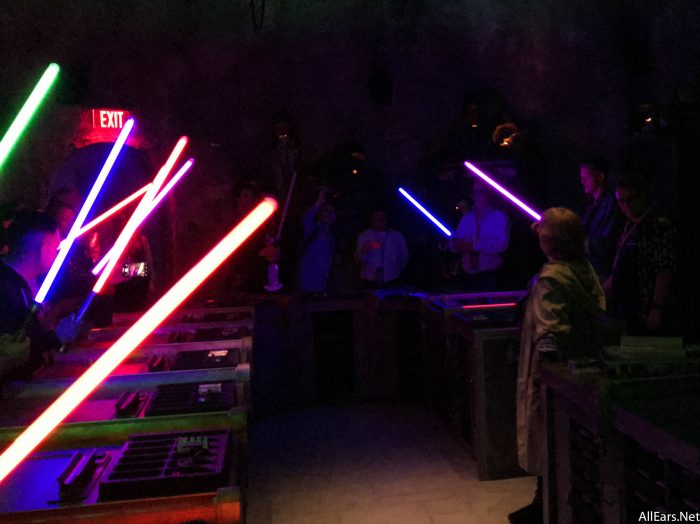 Three of the biggest "attractions" in Galaxy's Edge are Savi's Workshop, the Creature Stall, and the Droid Depot. All three are merchandise locations at their core — although they certainly seem more like experiences compared to your typical merchandise stores.
However all three do sell incredibly expensive souvenirs as part of the experience — whether it be a $99 Droid, $70 Monkey Lizard, or $200 lightsaber.
Die-hard fans are eagerly awaiting the experience to make their own lightsaber, no matter the cost. But non-fans may feel as though they are missing out on a huge chunk of Galaxy's Edge because they don't see the same appeal in robot merchandise.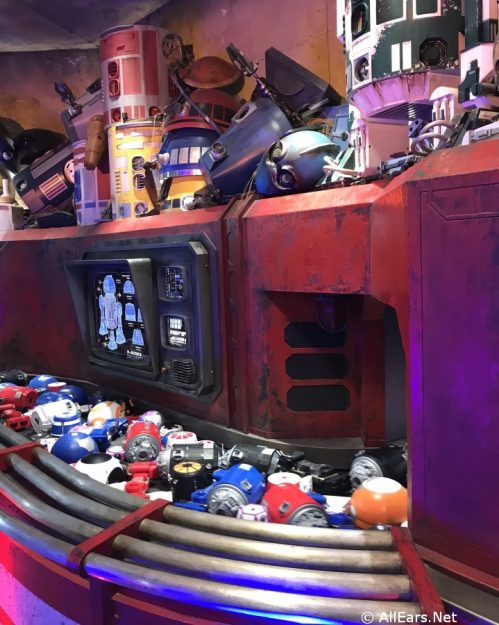 Are you a non-Star Wars fan? Are you excited for Galaxy's Edge? Let us know in the comments!