Disney After Hours are hard-ticketed events that allow you to enter the parks after they have closed to the general public. This means that you get to hop on rides more quickly while experiencing a practically empty Disney World park.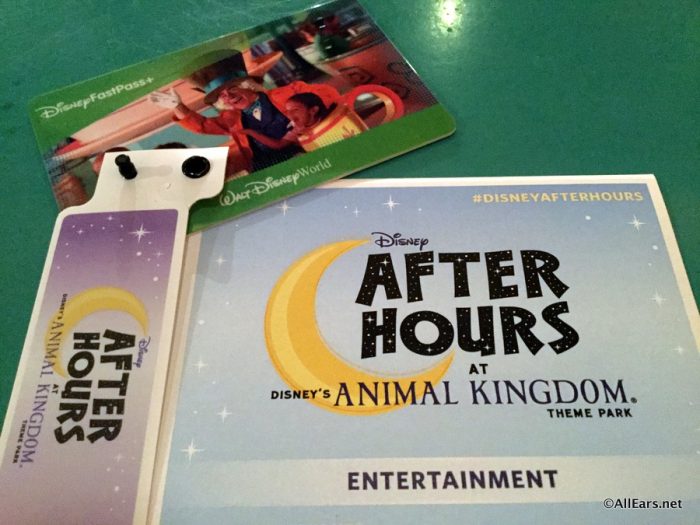 We thought we'd share a few reasons why we believe that these relatively short events are well worth the money!
Right up front, we admit it — Disney After Hours are expensive! The tickets cost $129 per person and they only give you access to one park, either Animal Kingdom, Hollywood Studios, or Magic Kingdom, for three hours. But even though the price is a bit hefty, there are a ton of benefits.
1. Lower Crowds
You might not believe this, but sometimes when we attend After Hours events we almost get a little creeped out — the parks feel like a ghost town. There are so few people in the park that you feel like you and your family have the entire place to yourselves. This is the perfect time to take photos in around the parks without an insane number of other vacationers in the background. This also gives anyone who may be overwhelmed by noises and crushing crowds to experience the parks in a way that doesn't cause them stress.
Since the parks are typically relatively empty during the event, everything feels much more chill and laid back. You won't feel stressed like you do when you're rushing to make a FastPass time.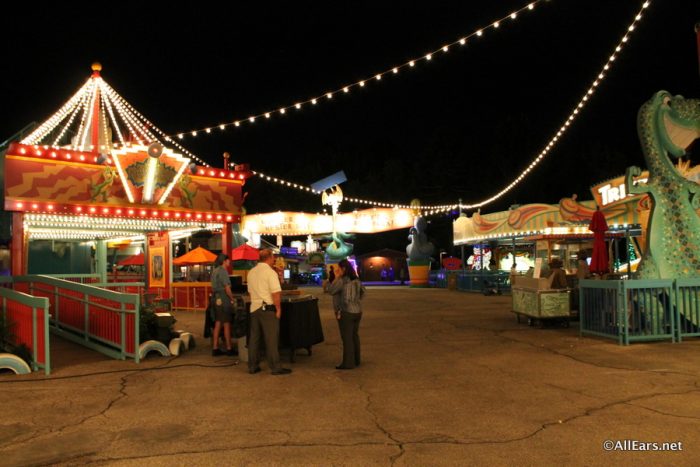 2. Shorter Wait Times
We love Disney After Hours nights because they allow us to actually jump on big-name attractions like Seven Dwarfs Mine Train and Flight of Passage with about a 10-minute wait. Honest! Slinky Dog Dash had a 10-minute wait at the Disney After Hours I attended earlier this month — I wish the photo I took of the sign had turned out! And you'll be able to literally walk on most other attractions. Because of this, the three-hour time limit doesn't seem that short. You should be able to ride everything that you want that is open during this time — maybe even multiple times.
I mean, how could you not be in love with that? There is really nothing better than hopping on an attraction without waiting to ride! Or being able to ride your favorite attraction over and over again if you wanted to!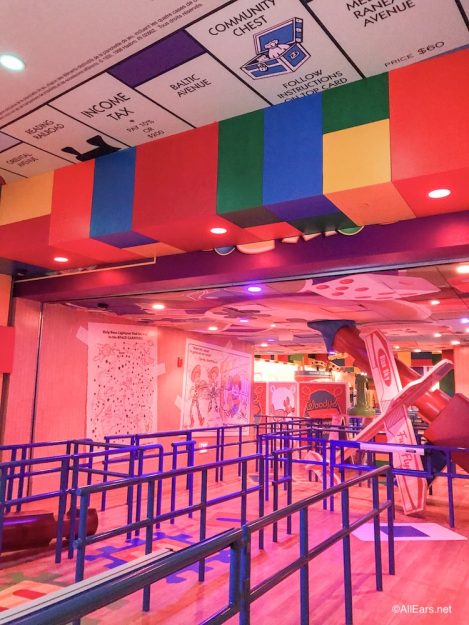 3. Cooler Temperatures
No need to worry about melting and sweating when attending an After Hours event. The parks are usually (usually!) much cooler and less humid after the sun goes down, so you will not only be able to enjoy an empty park, but you will feel much more comfortable and less grimy when doing so!
4. Special Character Meet and Greets
Another great thing about this event is that you will still have the ability to meet some of your favorite characters. Disney keeps many of the meet-and-greets open so you'll be able to meet Mickey and others without the super-long wait! You won't feel nearly as pressured for time as you try to get all of the autographs and photos you want since there won't be a demanding line forcing your time to be shorter.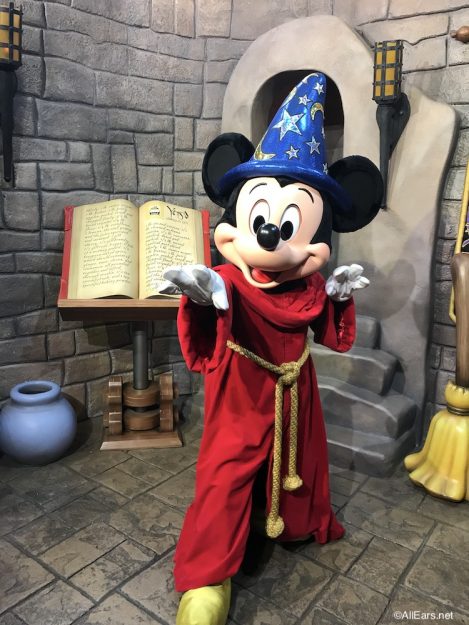 In addition, there are sometimes "themed" Disney After Hours events, like the "May the 4th" event, which featured so many Star Wars characters meandering around Disney's Hollywood Studios!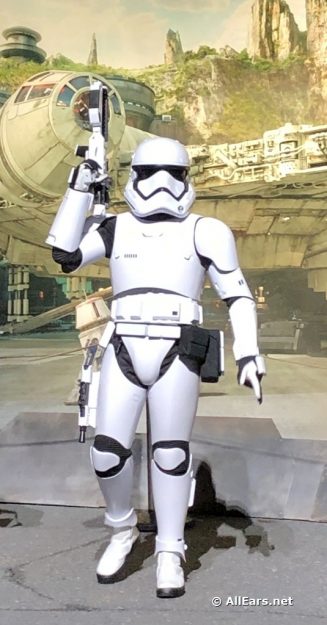 5. Free Snacks
After running through an empty park to hop on all of your favorite attractions, you'll likely be parched and in need of a something to munch on. Well, the good news is that Disney will provide you with free snacks! You will be able to get a yummy ice cream or box of popcorn. They also serve select bottled beverages. And if you're still hungry, you'll be able to purchase other, more substantial offerings at select locations throughout the park.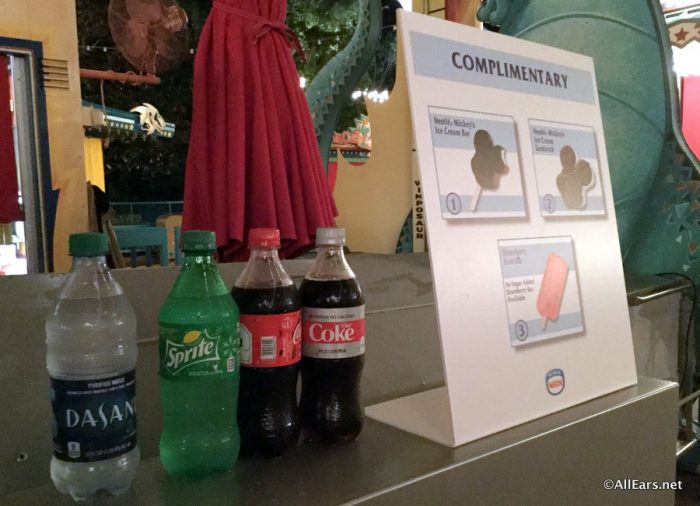 6. Extra Magic
Here's one more thing about Disney After Hours — you can also hack the ticket time a little to enjoy the parks a bit longer. Your ticket will actually allow you to enter the park at 7 p.m., even though the event itself doesn't start until later (usually 10 p.m.). You don't need separate admission along with the Disney After Hours ticket — so we suggest taking advantage of this. Make sure you check the details of your ticket as park hours may vary.
Disney has recently released additional dates into September for this event, plus an all-new Villains After Hours event will be starting soon. Make sure you check those out if you're interested in this awesome opportunity!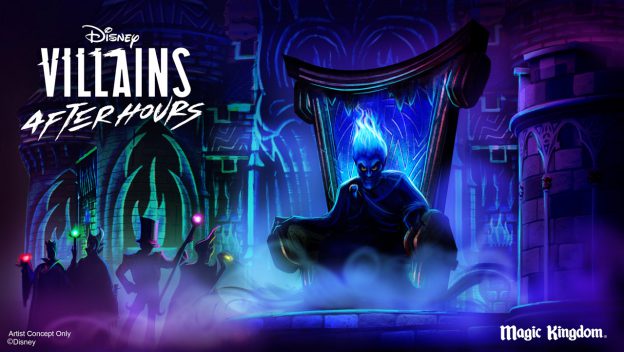 Admission for Disney After Hours at Magic Kingdom, Disney's Hollywood Studios or Disney's Animal Kingdom can be purchased in advance for $125 per adult or child, plus tax — or purchased on the day of the event for $129 per adult or child, plus tax. Annual Passholders and Disney Vacation Club Members can take advantage of specially priced tickets for just $95 per adult or child, plus tax.
Admission to Disney Villains After Hours can be purchased in advance for $139 per adult or child, plus tax — or purchased on the day of the event for $144 per adult or child, plus tax. Annual Passholders and Disney Vacation Club Members can take advantage of specially priced tickets for just $109 per adult or child, plus tax.
Disney After Hours aren't for everyone, but if you're with a group that doesn't mind staying up past their usual bedtime and is willing to dish out a little more cash to knock out an entire park in three hours, then this is the event for you! To find out if they're for you, check out a few guest reviews of the event.
Will you be attending an After Hours event on your next Disney World vacation? Let us know in the comments below! 
Click below to subscribe to the AllEars® newsletter so you don't miss any of the latest Disney news!