It's a BUSY day in EPCOT!
It's the start of the Disney100 celebrations in EPCOT, and that means there are a lot of new offerings! We've got new Food & Wine Festival booths, Soarin' has been changed into Soarin' Over California, and there are decorations all over the place. As part of those decorations, we spotted a stunning new addition!
Added to the construction walls near World Showcase is a new Disney100 mural. But it's not just any mural! It's kind of a like a game of hide and seek with Disney characters.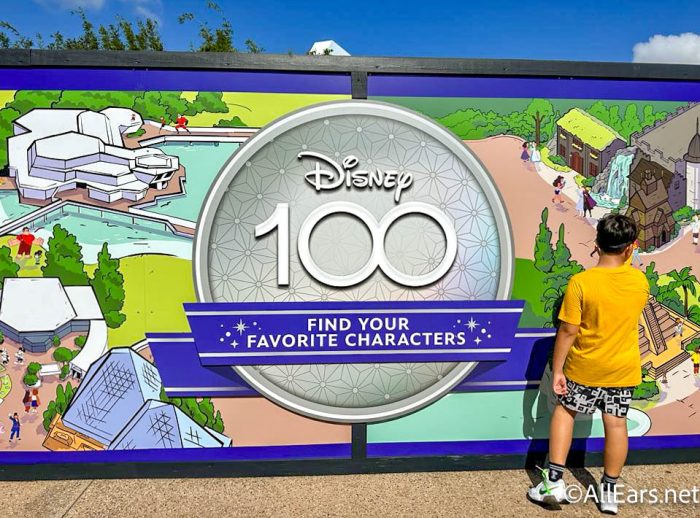 The artwork depicts all of EPCOT in cartoon form, and throughout, there are several Disney characters hidden.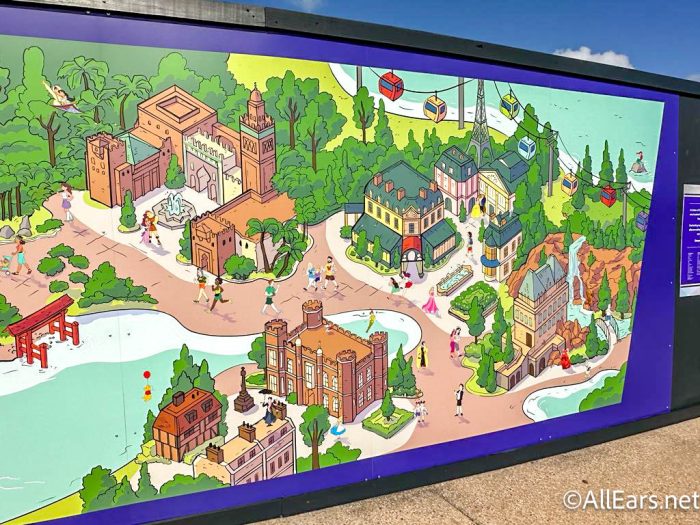 We spotted Disney heroes spread throughout the World Showcase, as well as the other three neighborhoods of the park. Usually, you can find them close to the places where they're represented in the park for real.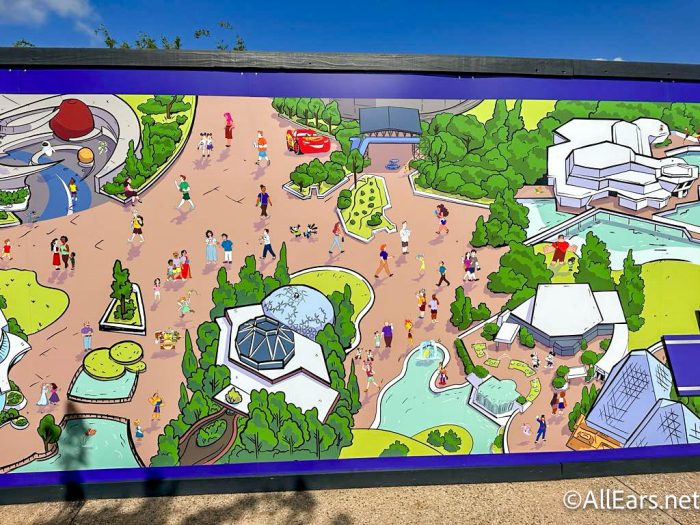 For example, Anna, Elsa, and Olaf are hanging out in Norway, while Mulan is in China. Near Germany, we spotted Rapunzel and Snow White.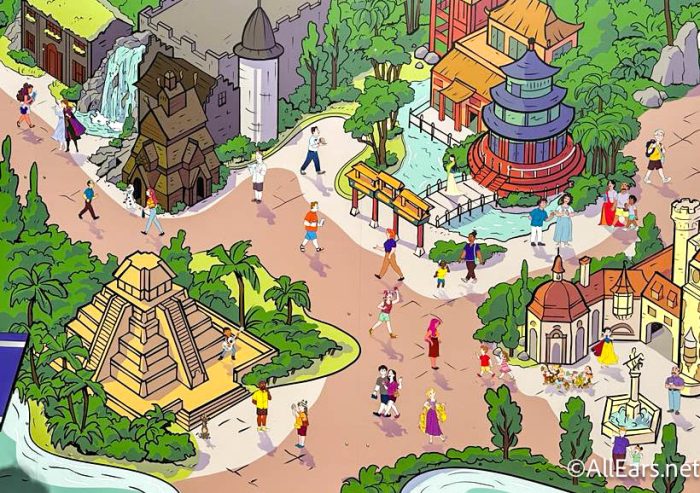 If you're heading to the park soon, make sure to stop by and check it out! This will provide you with entertainment for a WHILE! To find the mural, visit the construction walls between the Imagination Pavilion and World Showcase.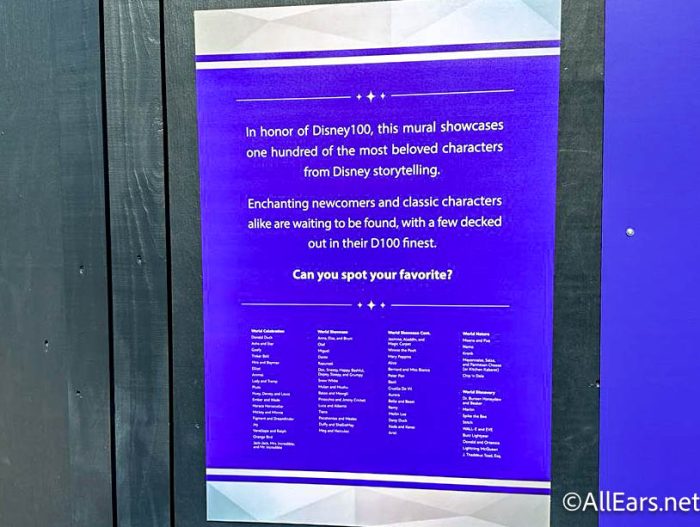 Stay tuned to AllEars for more updates on the Disney100 happenings in EPCOT. We've got you covered with the latest!
Are you heading to EPCOT soon? Tell us in the comments!