What if we could guarantee low waits and small crowds in Disney World? Would you pay a little extra for the luxury of open sidewalks and spacious walkways? Let's head into EPCOT for Disney's After-Hours Event to see what such a privilege looks like!
Disney World's After-Hours Event is a special ticketed event that gives guests access to some of Disney World's most popular rides with little to no wait. In addition to smaller crowds, let's see what else guests can expect at EPCOT's After-Hours Event.
Event Overview
EPCOT's After-Hours events will take place on select nights from June 1st through August 24th, 2023. Tickets can cost up to $139 per person, and note that this is a separately ticketed event from your traditional theme park ticket.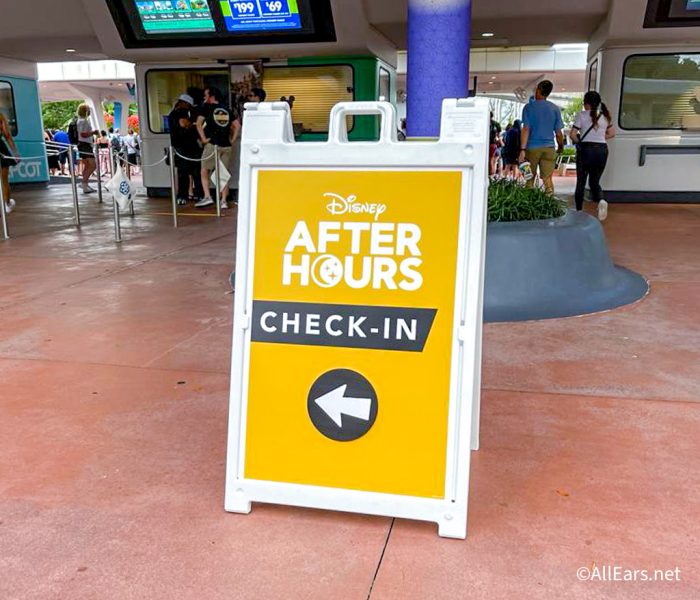 This is technically a 3-hour event, but guests can enter EPCOT as early as 7 PM! The event officially begins at 10 PM and runs until 1 AM.
We're headed into EPCOT After Hours tonight! Stay tuned for all kinds of fun and to see how the crowd levels turn out 👀🌐 pic.twitter.com/qrmzQGRIMj

— AllEars.Net (@AllEarsNet) June 2, 2023
We arrived at EPCOT a little bit before 7PM, and there was already a line forming by the After-Hours entrance.
These special event tickets allow guests to avoid larger crowds, ride some of the most popular rides in Disney without a long wait, enjoy snacks that are included in the price of your ticket, enjoy entertainment, and see some characters!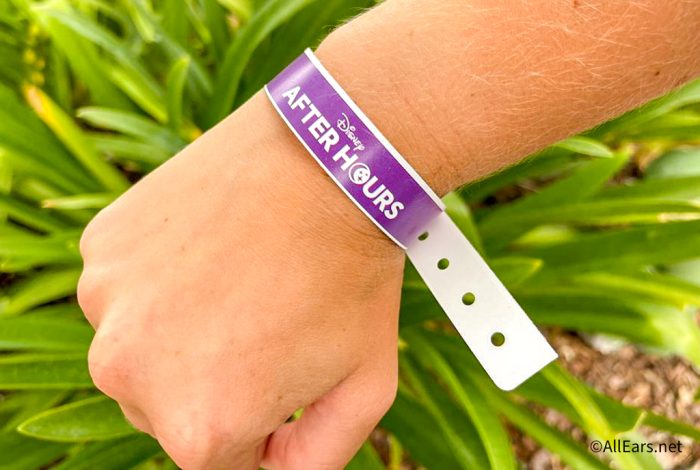 Also included in the price of their ticket, guests have access to unlimited popcorn, select bottled soda, and Mickey Premium Ice Cream Bars and Sandwiches.
Throughout the night, guests are able to ride:
The big draw here is that guests are able to ride Guardians of the Galaxy: Cosmic Rewind without a virtual queue or individual lightning lane!
We were able to walk straight through the Cosmic Rewind queue without any wait at 9PM, but later in the evening, the wait time increased. We can't guarantee that this attraction will be a walk-on all night, so head to the ride early if you plan to ride it during the event!
Food
If you're feeling a bit hungry after all of the rides, characters, and sweets, you can also purchase food from a select few quick services that remain open. 
Here is a complete list of restaurants open during EPCOT After Hours events. Note that the food served at these locations is NOT included in your event admission.
As you can see, most of EPCOT's restaurants are closed during the event. You may notice that only the Hot Dog Cart and Rose & Crown Pub stay open for the entire night.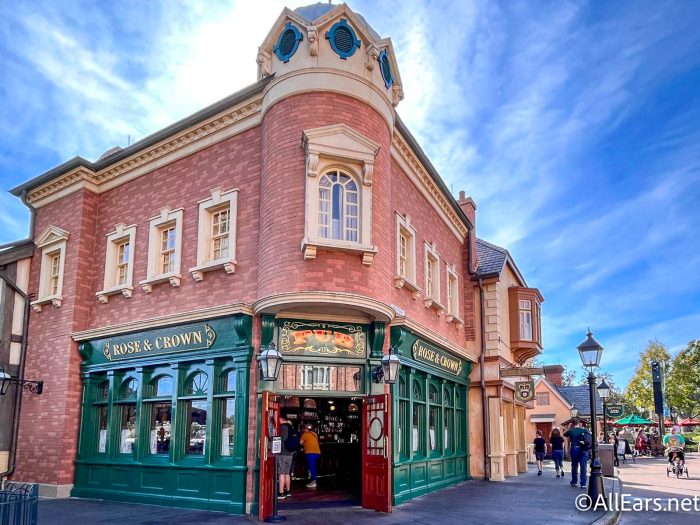 Additionally, there are some FREE snacks available, including popcorn, select beverages, and ice cream treats.
Snacks have been SECURED, y'all! 😮‍💨 We got a Mickey Premium Bar and a Mickey Ice Cream Sandwich. P.S. these snacks are INCLUDED with your ticket! 🙌🍦 pic.twitter.com/RLosmzohst

— AllEars.Net (@AllEarsNet) June 2, 2023
Here is a list of places you can grab a free snack or drink:
Near Mission: SPACE
Near Creations Shop
Near the Imagination pavilion
Near The Seas with Nemo and Friends
In the Canada pavilion
In the Norway pavilion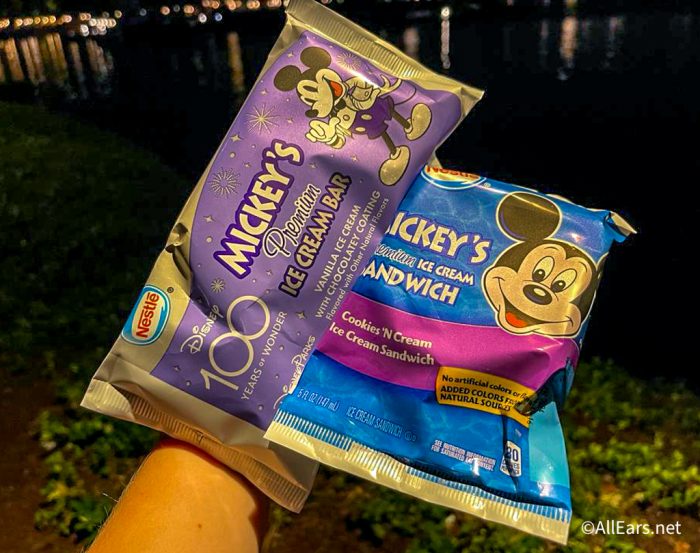 Keep in mind that these free snacks are not available until around 10PM when the park closes to regular-day guests.
Of course, we couldn't forget the free popcorn!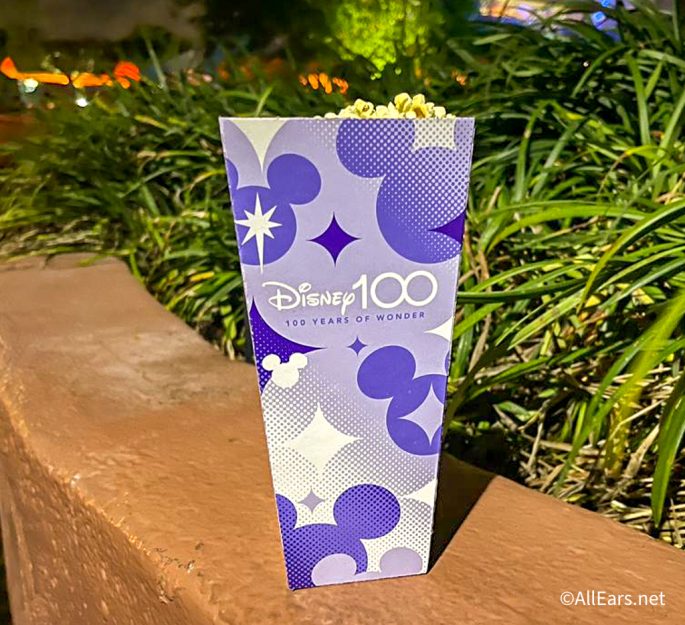 If you want to grab a snack at one of the festival booths, make sure to do so before 9PM!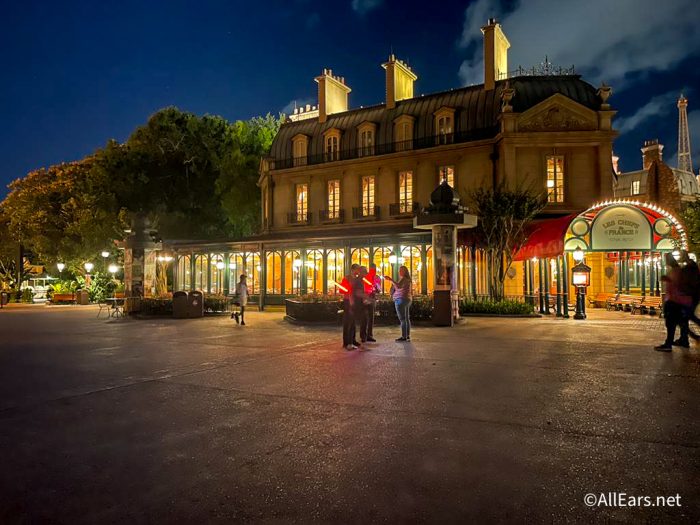 Also, keep in mind that you cannot walk around the entire World Showcase during the event — Cast Members are posted by the France Pavilion, directing guests to head back towards the UK Pavilion.
Entertainment
There is also a variety of entertainment available during the event:
Event DJ (in World Discovery)
Mariachi Cobre (in the Mexico pavilion)
Character Meet-and-Greets
Disney PhotoPass
Throughout the night, we heard some classic Disney tunes, plus some hit pop songs. The DJ had a pretty good playlist if you ask us! And if you look closely, you may notice that the crowds are much smaller than they were earlier.
Wondering what the vibe is like at EPCOT After Hours? Think Ariana Grande renditions of songs from 'Hercules' and you've got an idea! We're in for a great night! pic.twitter.com/k5pKDtSY80

— AllEars.Net (@AllEarsNet) June 2, 2023
The DJ Dance Party was TONS of fun; we danced with Chip and Dale!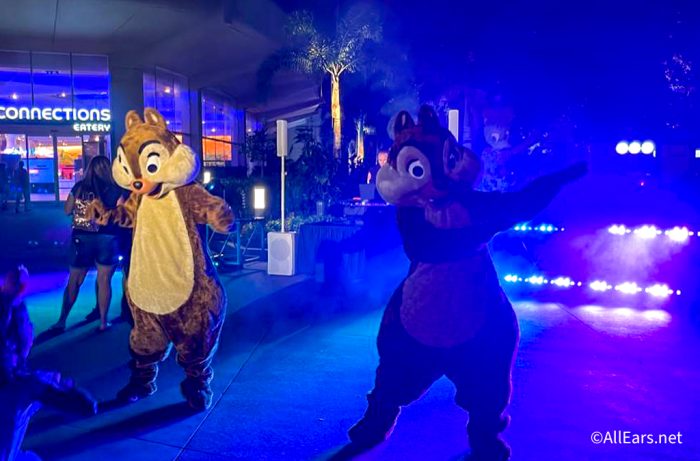 Please, feel free to live vicariously through us.
Ready, set, DANCE PARTY! Chip and Dale are leading the way for tonight's festivities — and they've got MOVES! 🕺🪩🎶 pic.twitter.com/OYIhhGbOeT

— AllEars.Net (@AllEarsNet) June 2, 2023
We also caught Pluto hanging out in the World Showcase around 10:30PM. His line was super short!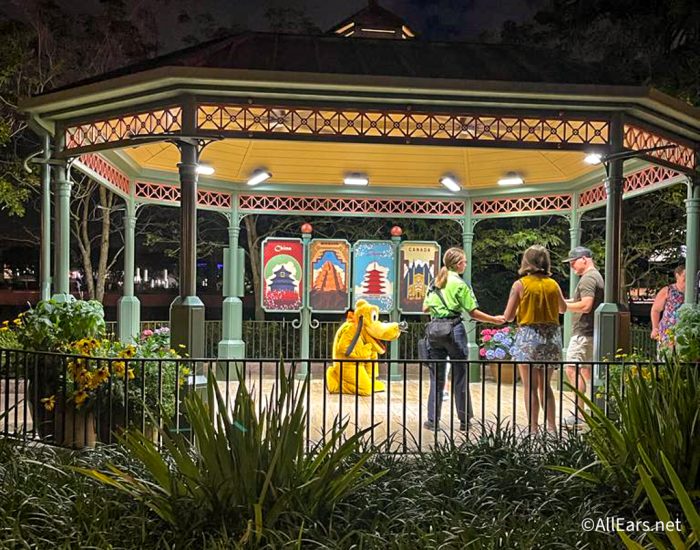 Look! It's Mickey Mouse over in the France Pavilion!
It's the main Mouse himself! And dressed to the nines, might we add! Currently searching for a matching gold bow tie for myself…🎀 pic.twitter.com/NBLOKjDhUL

— AllEars.Net (@AllEarsNet) June 2, 2023
He was giving lots of nice, big mouse hugs!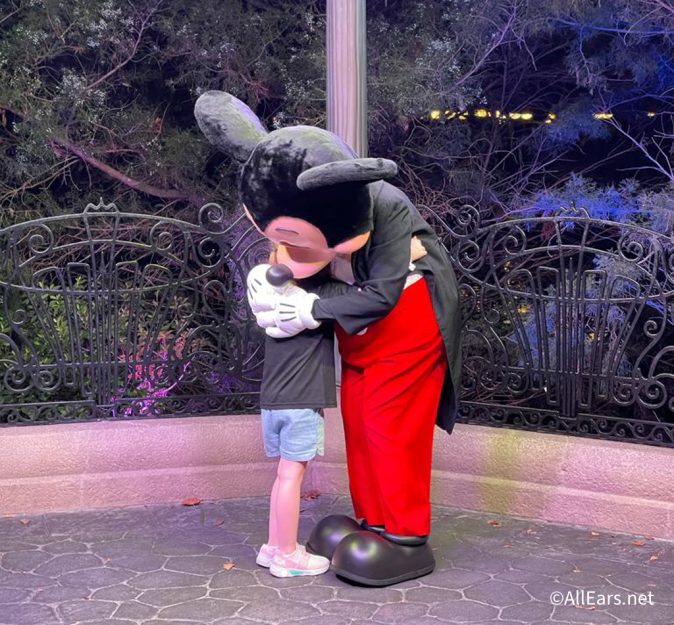 Shopping
If shopping is on your radar, Disney is also leaving a few select stores open as well:
Creations Shop
Treasures of Xandar
ImageWorks
Mission: SPACE Cargo Bay
Test Track SIMporium
SeaBase Gift Shop
World Traveler
Plaza de los Amigos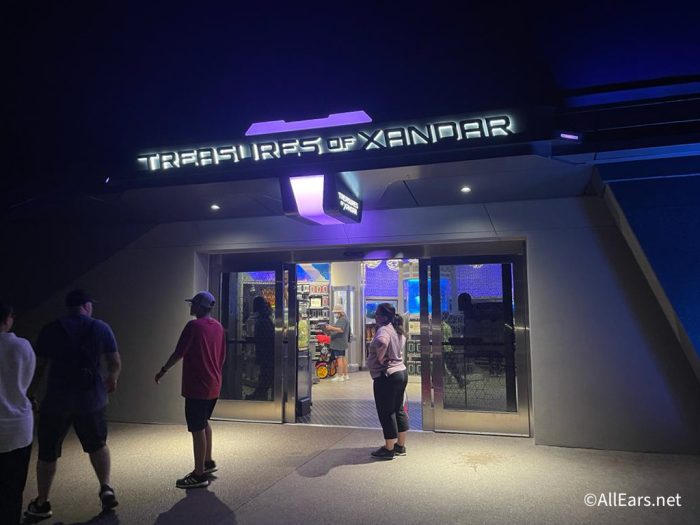 For guests who enter the park before the official event start time, you can catch the nighttime firework show, EPCOT Forever at 9PM, along with the rest of EPCOT's guests.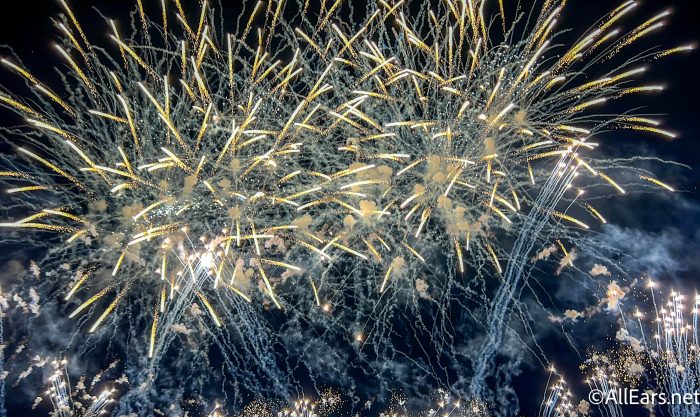 If you want to see how After Hours events look in other parks, check out our video here!
We'll keep you updated on any further news and updates for Disney's After Hours Events, so make sure to keep following AllEars!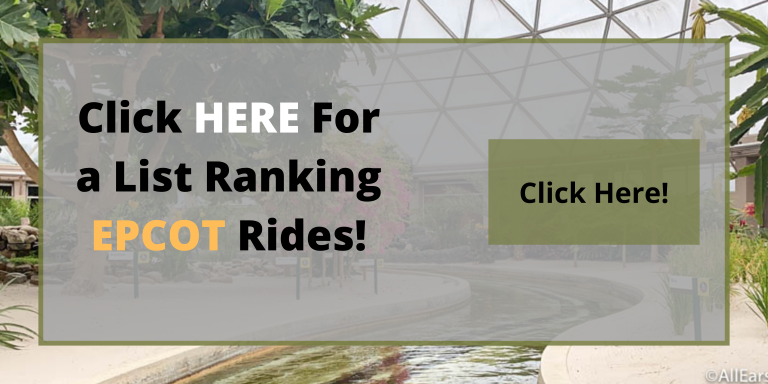 Have you done an After Hours Event? Tell us what you thought in the comments!