You've got a week — 7 glorious days — in the Most Magical Place on Earth! How are you gonna spend your time?

We're sure you already have some must-do's picked out, and some expectations, but we have put together a complete list of everything you'll want to review to have the BEST 7 days in Disney World!
If you're an AllEars follower, you might not be surprised to learn that this isn't our first rodeo. The staff at AllEars have been visiting the Disney parks for decades, so our hivemind collective knowledge has some great tips and strategies for maximizing your Disney World vacation.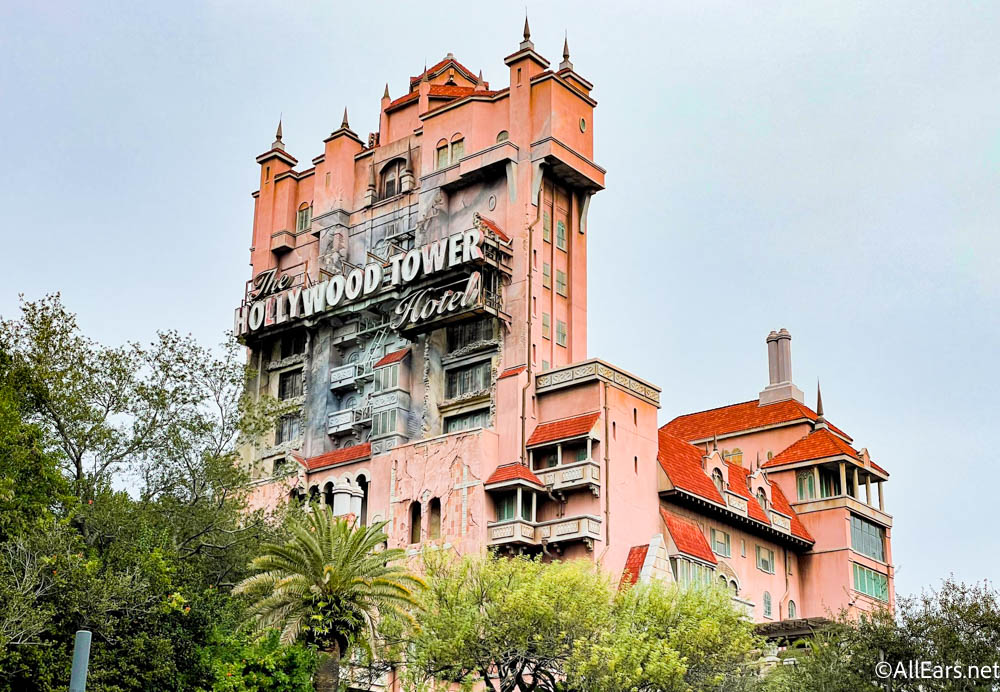 So, in case you've missed it, we've already created an itinerary for your best 5-days in Disney, and we're not gonna rewrite that whole itinerary here and tack on two more days. So, read through that 5-day plan, and we're gonna give you EVEN MORE stuff to do in the parks and around the resorts to enhance your 7-day vacation! So consider this your head's up to read that post for the full daily break of your best park days, and now we'll jump into some fun details to add in!
If your resort pool just isn't cutting it, you can spend a whole day at one of Disney's two water parks, Blizzard Beach or Typhoon Lagoon. Or get really ambitious and do both in one day!
Sometimes one of the water parks will be closed for refurbishment, or when the weather gets too cool (yeah, that can happen even in Florida!). So make sure you check our Refurbishment & Closing Calender in advance, so you know what's available during your travel dates. Disney water parks also require their own tickets for admission, or you can utilize the Water Park and Sports option or the Park Hopper Plus option to your tickets for access to the water parks. These ticket "add-on" will add an additional $75-$112 per ticket, depending on which option you choose and the total days of tickets purchased.
These water parks are great for spending a day lounging on one of their many lounge chairs, or in an exclusive rented cabana space (call 407-WDW-PLAY to rent your cabana in advance!). Or extend that lounge time in a lazy river and just coast around the park from the comfort of an innertube. And for those wanting a more thrilling experience, they can check out the wave pool, the numerous water slides, or even take surfing lessons! The tykes can have fun in the splash areas, and Blizzard Beach recently updated their kids zones with some fun Frozen characters!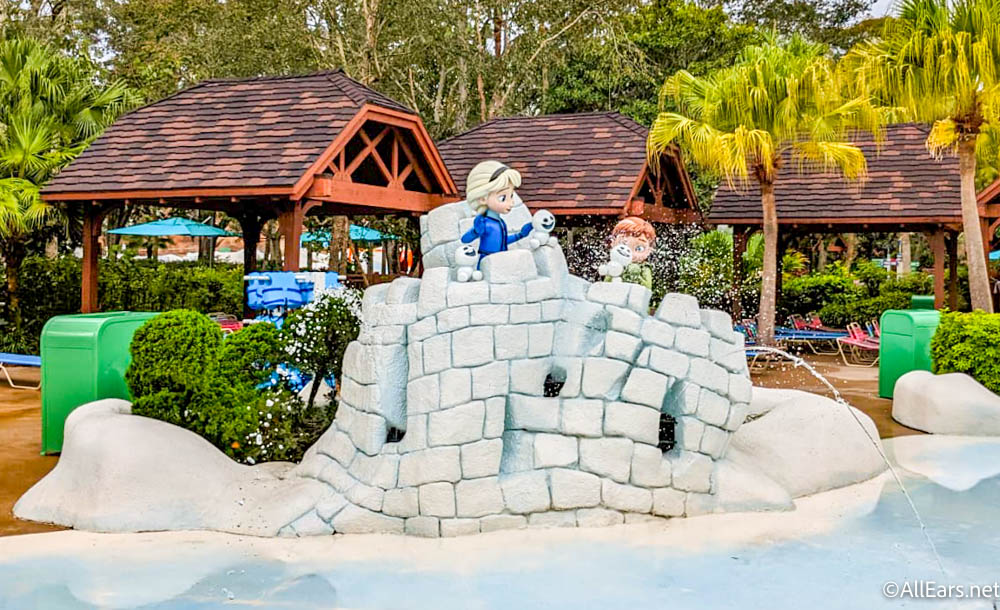 Plenty to do at the water parks, whether you want some downtime to chill, or some watery adventures!
Yep, you can get in your 18-hole-fix in at Disney World, or an "executive 9", or even work on your putting game at one of Disney's two miniature golf locations.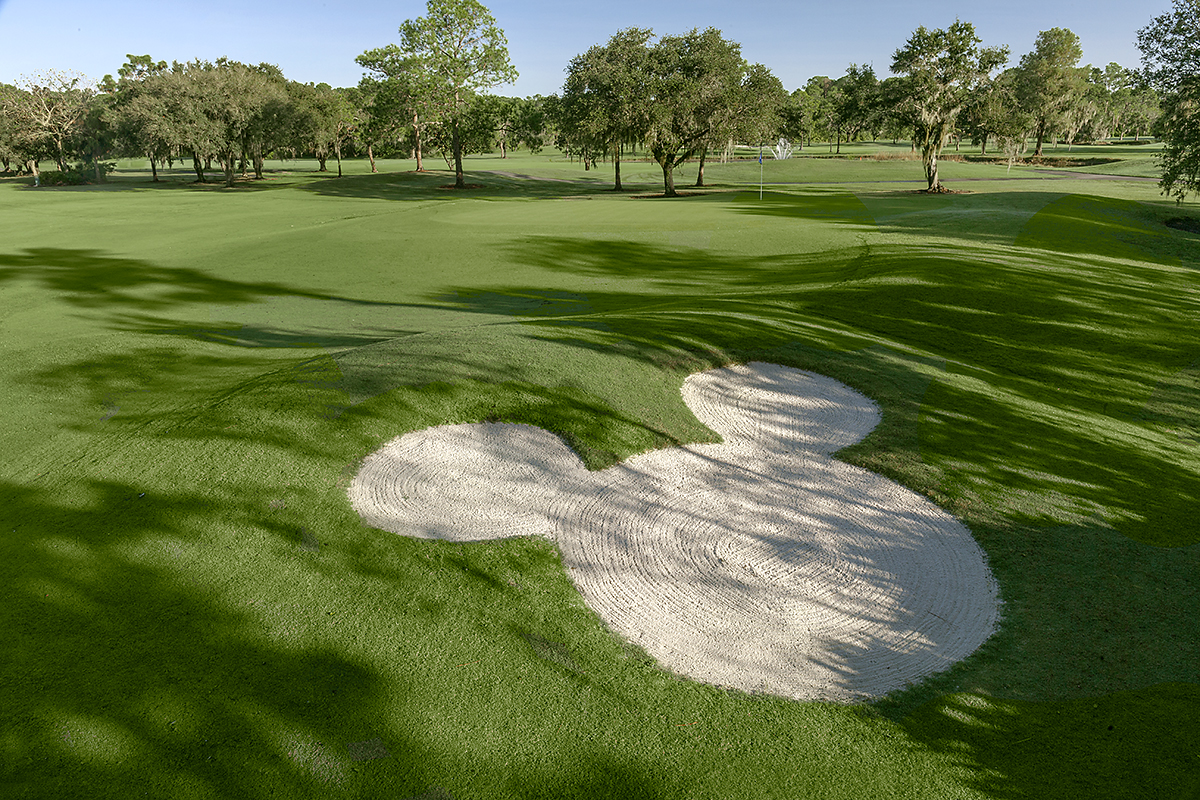 Walt Disney World features three 18-hole golf courses, all of which have participated in hosting the PGA Tour event for more than 30 years. In addition, there is a 9-hole, par 36, walking course.  You can play a round or even get private golf instruction from a PGA pro. The courses and some basic stats about them are:
Palm – Designed by Joe Lee, par for this course is 72. It has been rated a 4-star course by Golf Digest magazine. Its number one "villain" is WATER.
Magnolia – Also designed by Joe Lee, this is also par 72 and has been rated a 4-star course by Golf Digest. Its number one "villain" is SAND, with 14 bunkers on Hole 4 alone.
Lake Buena Vista – Also designed by Joe Lee, this is also par 72 and has been rated a 4-star course by Golf Digest. Its number one "villain" is NARROW FAIRWAYS.
Oak Trail – Designed by Ron Garl, par 36, villain-free for juniors and beginners.
If mini golf is more your speed, then Disney has two options, Winter Summerland and Fantasia Gardens.
Fantasia Miniature Golf consists of two courses, both themed to, you guessed it, Disney's animated classic, Fantasia! Fantasia Gardens, "The Hippo-est Golf Around," and Fantasia Fairways, "A Miniature Golfing Adventure." The two courses are located behind the WDW Dolphin on Epcot Resorts Blvd.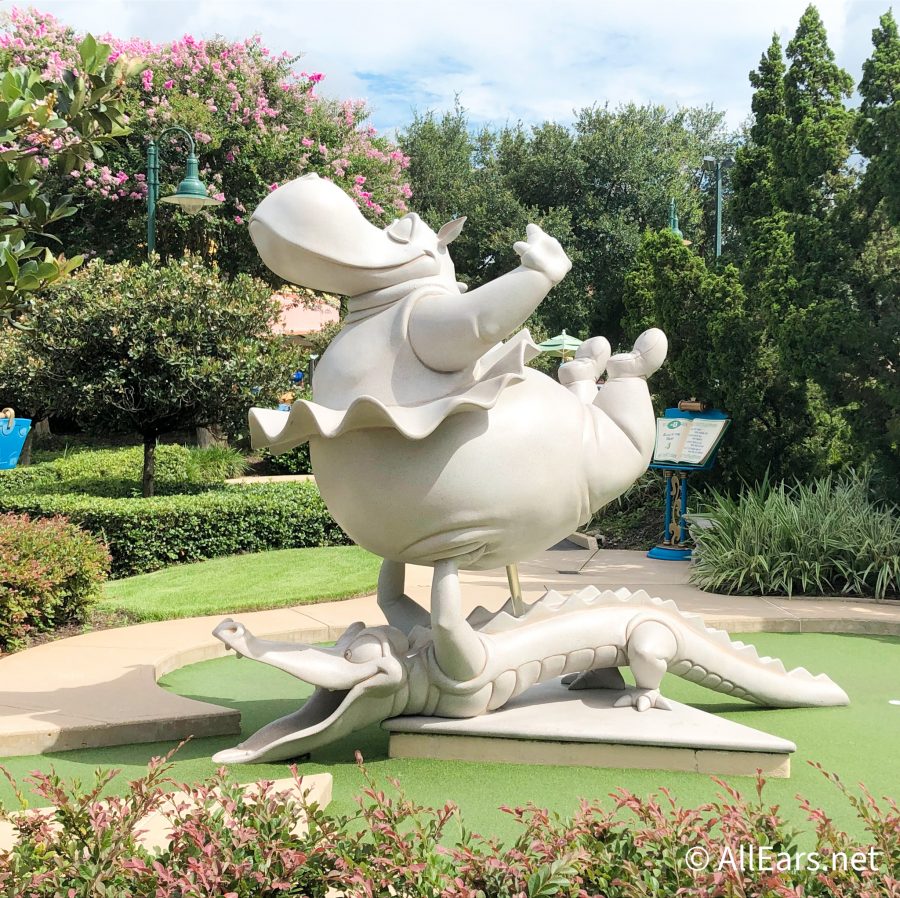 Winter Summerland Miniature Golf is located near the entrance to Blizzard Beach and is themed as Santa's permanent off-season retreat. The elf-sized course is divided into two 18-hole experiences. One course carries the snow-clad Florida look reminiscent of Blizzard Beach, and the other has a more tropical holiday theme, with ornaments hanging from palm trees.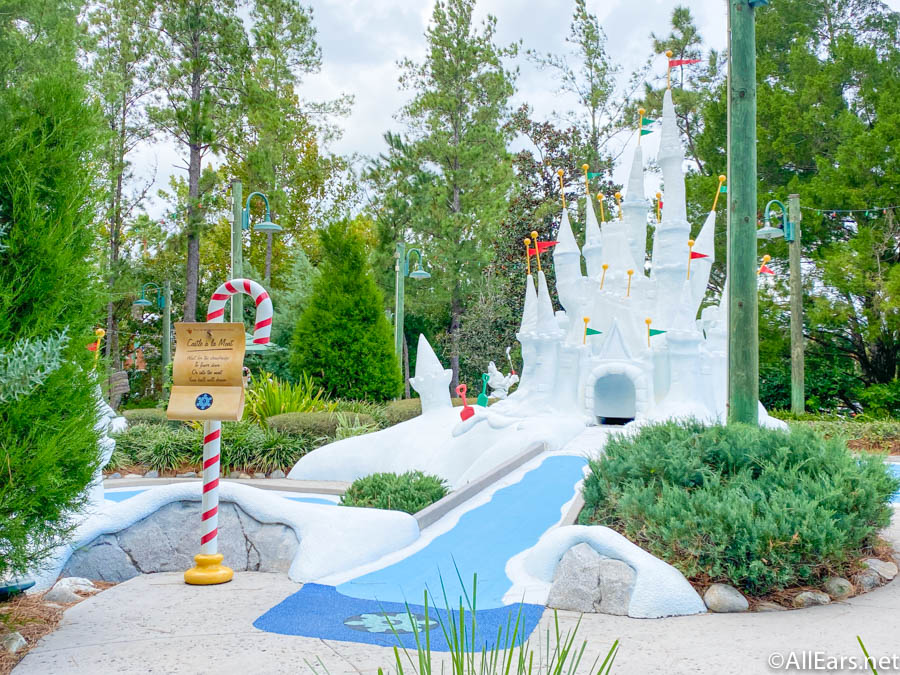 Whether you choose to spend the day on one of the PGA quality courses, or a more fun mini-golf course, you'll need to plan to come out of pocket a bit. Mini golf can cost about $14 per person, and the pro course rates really vary. Those prices could be as low as $42 or up past $100, depending on the course, the tee time, the number of players, and the number of holes. So, you'll wanna book those in advance to get the time of day and price you want.
Now, let's see about some extra things you can do in the parks!
Magic Kingdom
Now, there's plenty to do in this iconic park. In fact, you probably can't do it ALL in one day. And for those of you park commandos out there who did somehow manage to squeeze it all in, we're sure there are some attractions you may want to ride more than once (because you'll want probably want to see if you can top your last Buzz Lightyear Space Ranger Spin score, right?).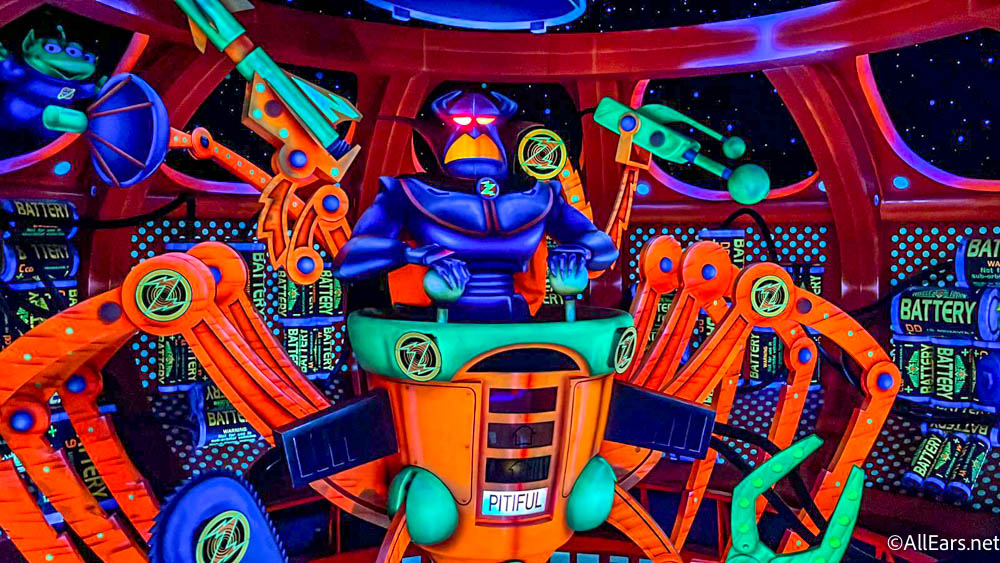 But if you're really looking to enhance the magic, look into doing one of the tours that Disney offers! There are some special tours that guests can book to take you inside the magic!
Keys to the Kingdom is a five-hour tour celebrating Disney Magic! Learn about the Magic Kingdom's history and backstage secrets. Hear stories of Walt Disney, his visions, his philosophies, and his accomplishments. In addition to Disney history, guests finally get the opportunity to find answers to all of those "neat" Disney trivia questions and get an inside look at how the Magic Kingdom operates by venturing downstairs to the main Utilidor entrance and experience some details behind the scenes at some favorite attractions. This tour cost $114 per person and includes a quick service lunch, but you'll also need a separate Magic Kingdom park ticket.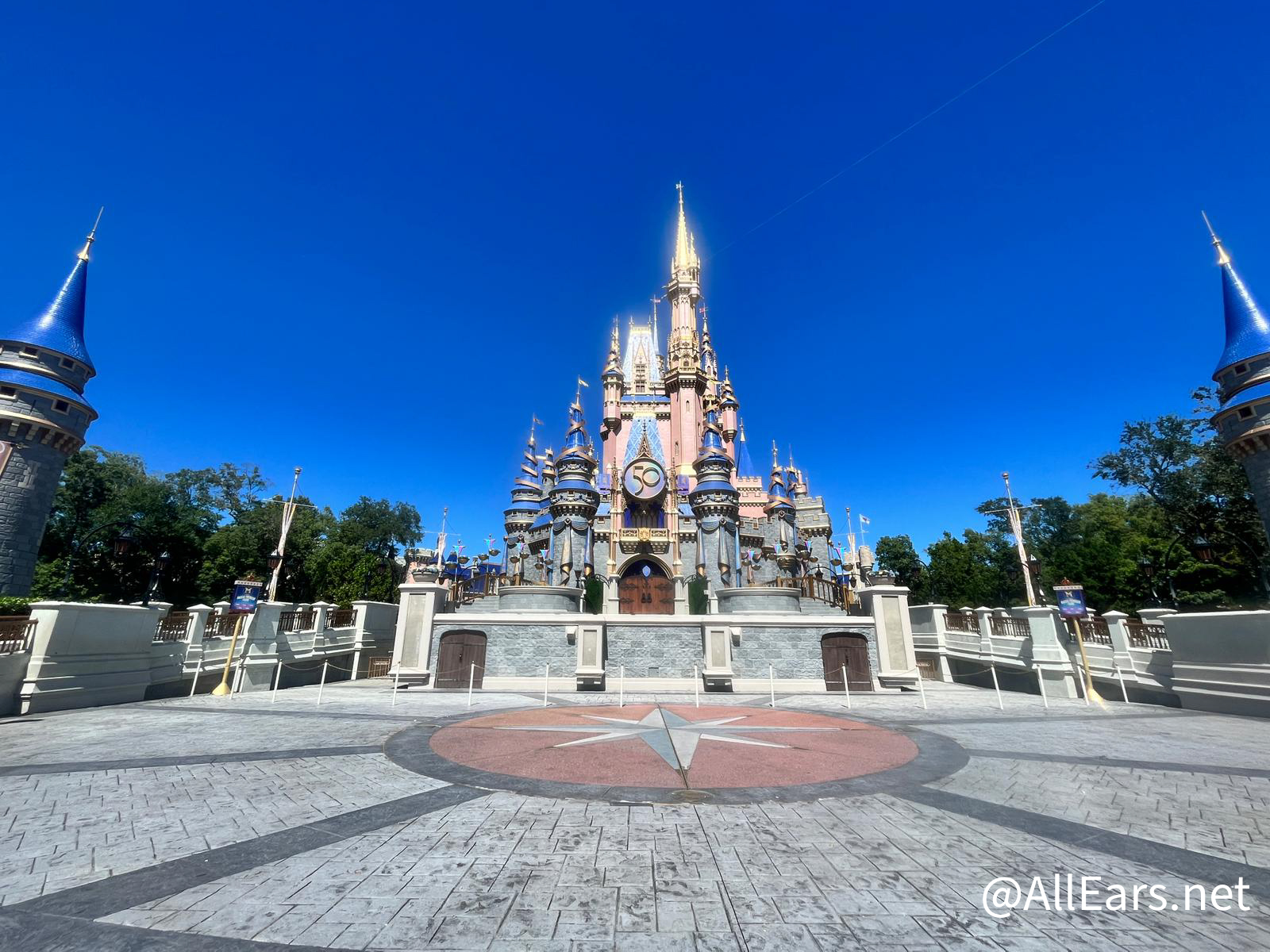 Fireworks Dessert Parties are offered year-round (and there are even special events for those after-hour parties) and provide guests with exclusive Magic Kingdom fireworks viewing and some special treats and drinks. There are currently three options that essentially allow guests to nosh on sweets before, during, or after the fireworks. So, there are some options there! The prices range between $99-$114 per adult, depending on which viewing you choose. So, you'll need to decide how much those fireworks views are worth to you, well, and all-you-can-eat brownies.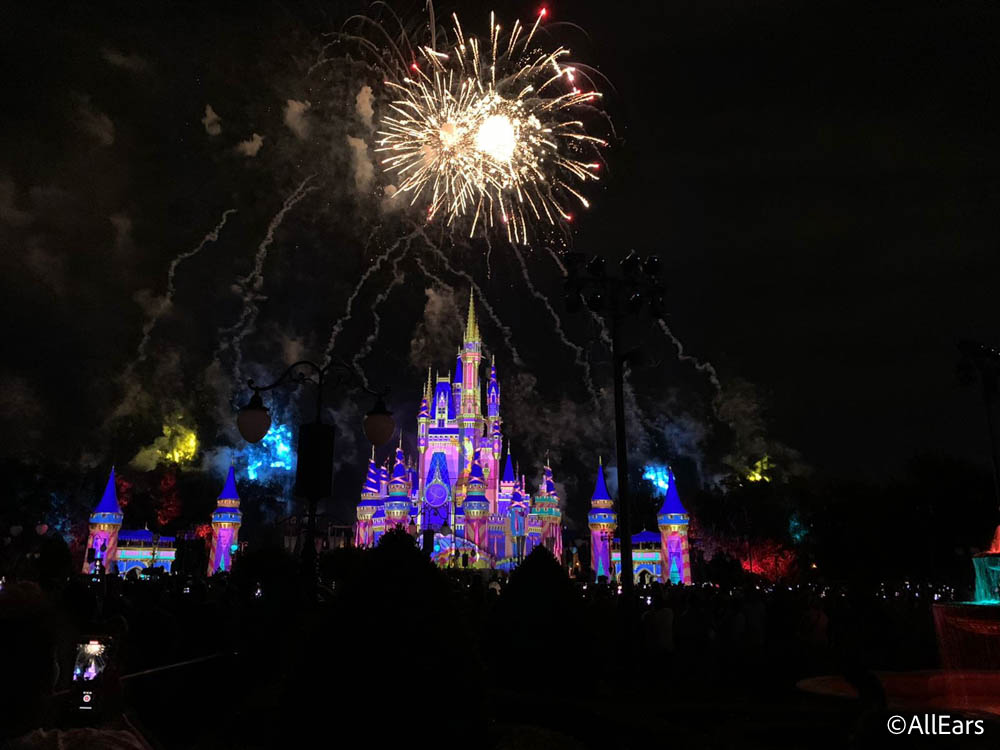 Or, if you'd like some space and distance between yourself and the fireworks (and other park guests), the Ferrytale Fireworks Dessert Cruise.  Guests who take part on the cruise will board one of the ferry boats at the Transportation and Ticket Center before sailing around the Seven Seas Lagoon to watch the Magic Kingdom's fireworks, and of course, more all-you-can-eat brownies. The cost is $99, and doesn't require a park ticket, so you might consider that a savings or something fun to consider for your "arrival day" to start the magic.
Free Things to do in Magic Kingdom
If you're looking at your bank account and thinking that you've already given Disney enough money, there's plenty of magic in Magic Kingdom that you can experience for free. We're always down for a hidden Mickey hunt. Or test your swashbucklin' skills at A Pirate's Adventure ~ Treasure of the Seven Seas scavenger hunt in Adventureland. Go on over to The Crow's Nest to grab a talisman which will allow you to read your treasure map. There are also some interactive elements you'll encounter! When you complete your mission, you will get a treasure finder card, and once you collect all five of those, you can get the sixth and final card which is signed by legendary pirate Captain Jack Sparrow.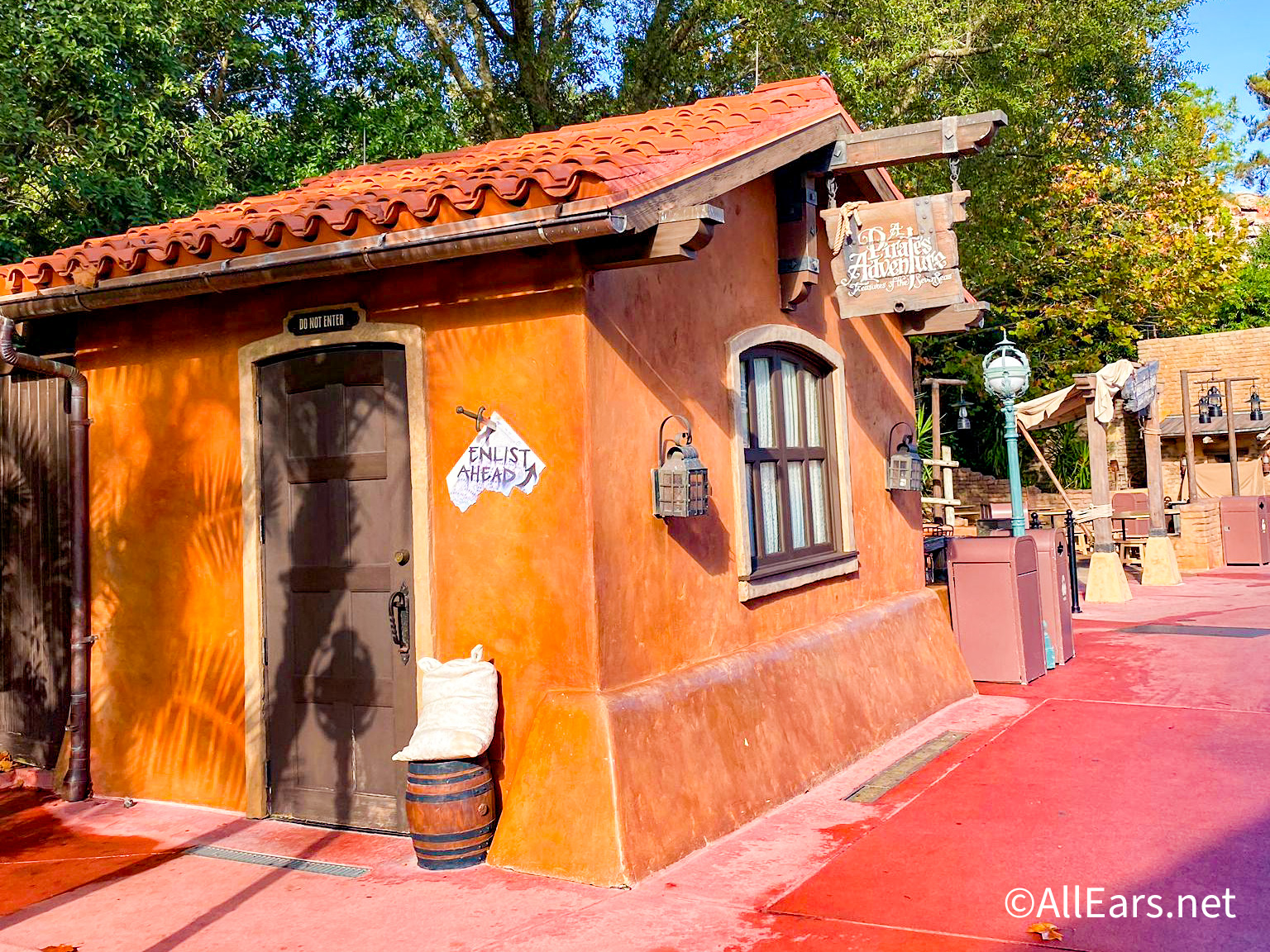 We have a few of our Magic Kingdom scavenger hunts, so download them, or print them out to have your own challenge in the park and explore some of the secret magic that is in plain sight. And if you have a leg up on the competition, watch our videos as we dash through the challenge ourselves, so you know where to look!
Festivals: If it's festival season (and, let's face it, it usually is…) EPCOT has no shortage of things to explore! There are 4 different festivals that happen each year in the park depending on what time of year it is: Festival of the Arts, Flower and Garden Festival, Food and Wine Festival, and Festival of the Holidays. Each festival has special food, entertainment, merchandise, and more throughout the entire park. Each festival has a scavenger hunt as well! You have to buy the scavenger hunt card and stickers and then search for whatever you're looking for around the park. Once you've found everyone, you get a special prize!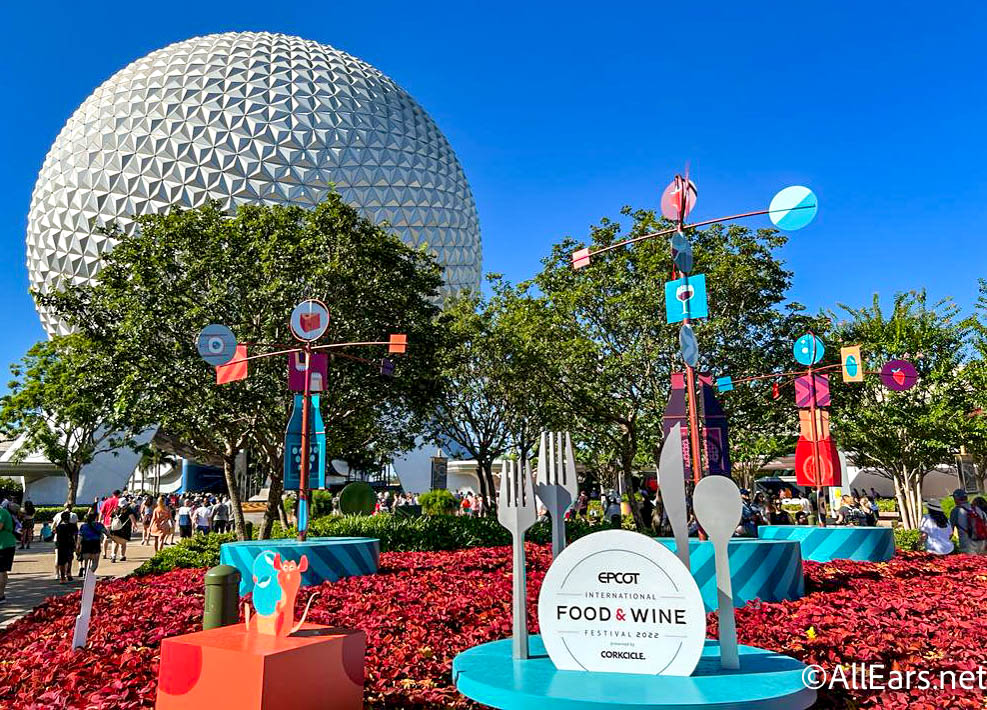 Partaking in everything an EPCOT festival offers could be a whole trip on its own, so you'll want to study up on your priorities and make sure you have your list of must-dos ready, or you could spend all 7 days of your Disney World trip just in EPCOT (and to be honest, that sounds kinda fun…), but you might want to squeeze some other parks in on your trip, too.
Behind the Seeds Tour: Take a one-hour walking tour of the LAND greenhouses and labs. Tour greenhouses to discover over 60 crops from around the world, and see some of the latest techniques used to grow and improve plants. Watch as beneficial insects used at The Land battle pests that can destroy our food supply. Venture through the fish farm to see thousands of fish and alligators, too! Bring your cameras, and have fun! Tours start at $35, which is downright reasonable for a Disney experience!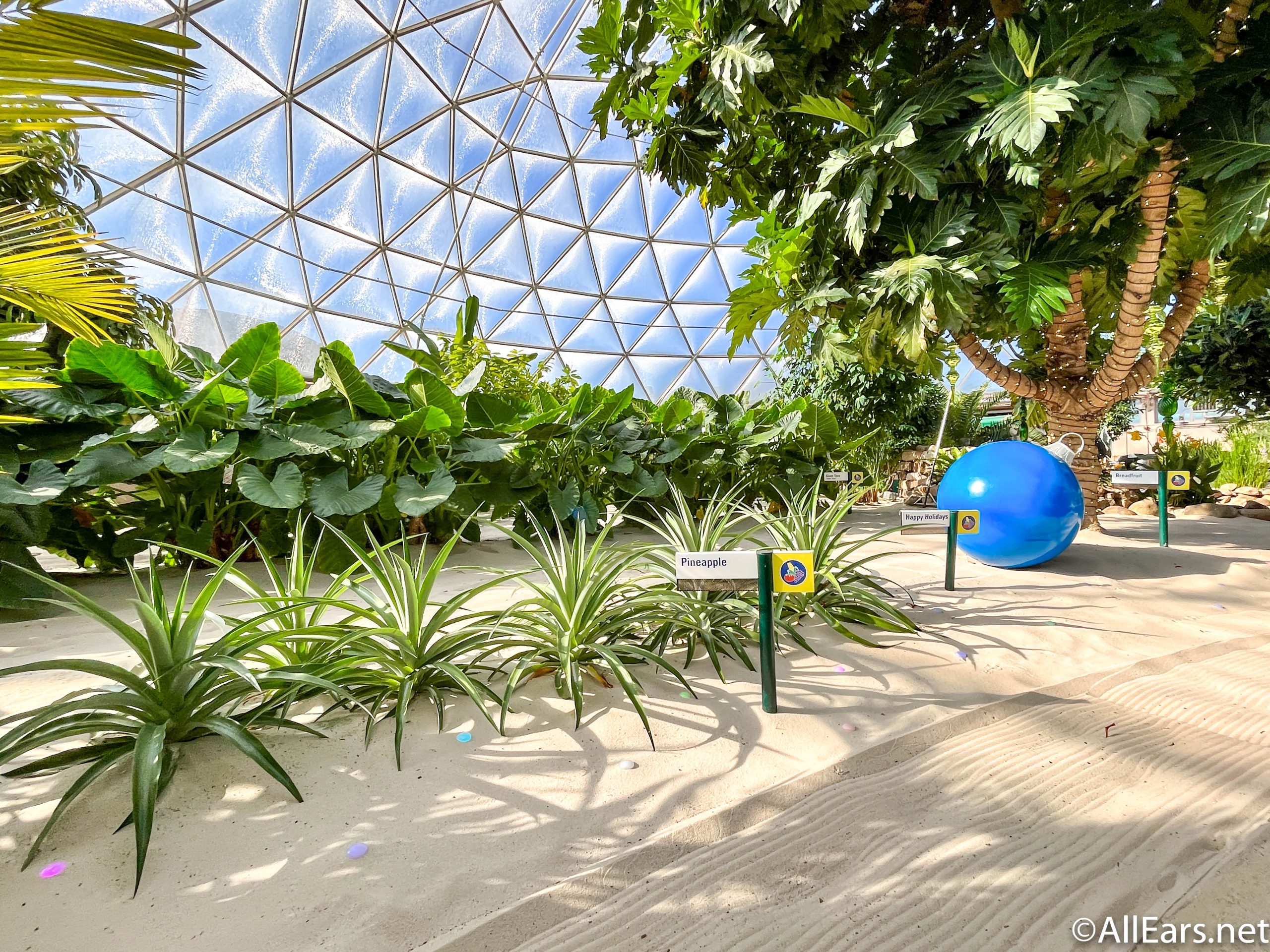 EPCOT Sea Adventures: If your resort pool and the water parks just aren't cuttin' it, then EPCOT offers two water-based experiences, DiveQuest and Dolphins in Depth, which both take place in the Living Seas aquarium. Both of these involve sea creatures and getting in the water, so there are some age restrictions and limitations you'll want to be informed of.
DiveQuest allows certified scuba divers to live the ultimate diving dream. This is a 2-hour experience, with 40 minutes in the water. Imagine a saltwater dive with 203 feet of visibility and over 4000 animals native to the Caribbean swimming with you in every direction. Tropical fish, sharks, stingrays, giant sea turtles, and plenty of coral for you to enjoy is just part of the fun. This underwater adventure starts at $219, on top of your EPCOT park ticket.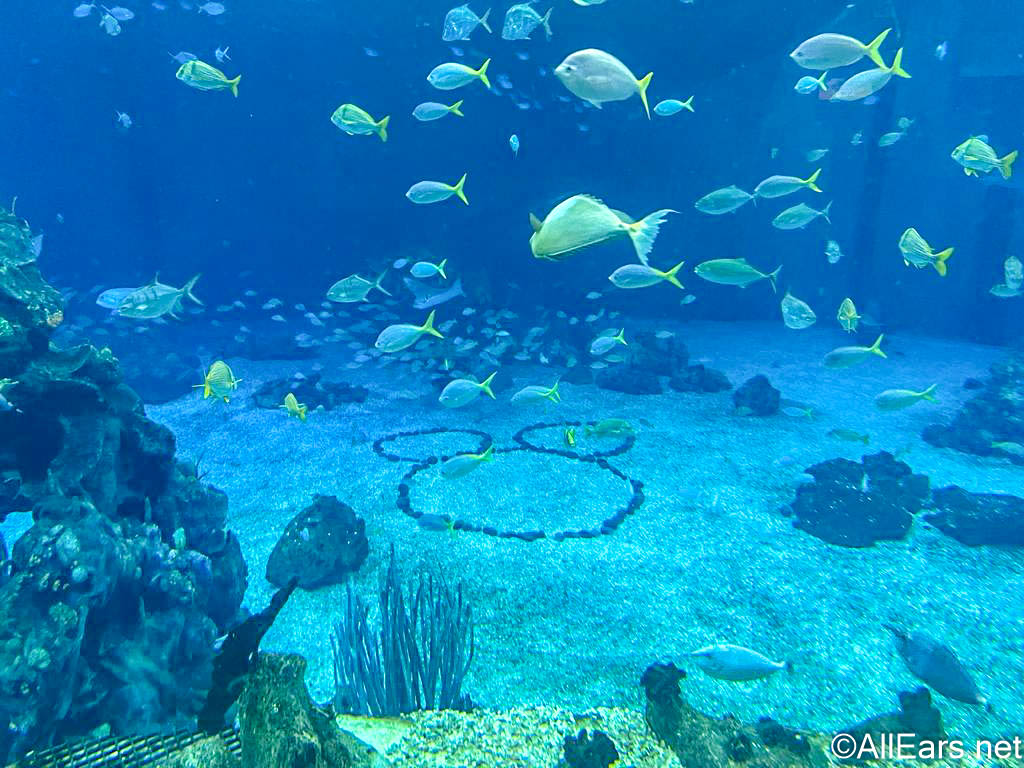 Dolphins in Depth is a behind-the-scenes experience for guests interested in learning more about the dolphins and research at The Living Seas, as well as those wanting to increase their awareness and appreciation for dolphin counterparts in the wild. This experience lasts about 3 hours and costs $199 per person.
La Cava Experience: For those 21 and older, and looking to appreciate the often misunderstood spirit of tequila, this might be the adventure you seek. Starting at $150 per person, a Tequila Ambassador will guide you through the cultures and locations of tequila's production and tradition. Guests will get to sip on select varieties of tequila with some chips and guacamole to learn more about the nuanced flavors of this spirit. EPCOT park admission is required.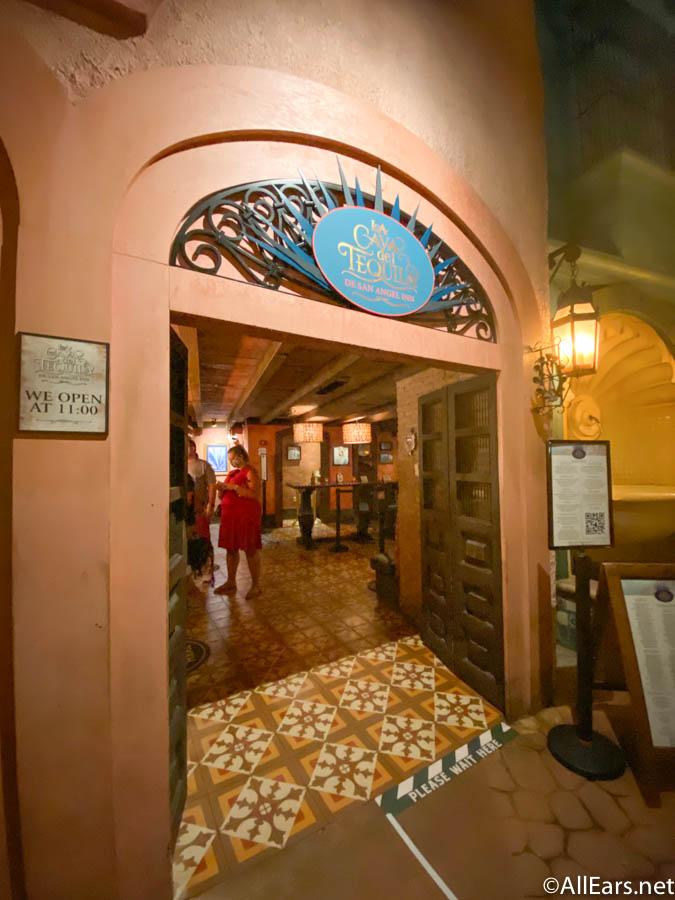 Firework Dining Packages: Two of EPCOT's table service restaurants offer breathtaking views of the fireworks and provide opportunities to book a dining package to enhance your firework experience (or fireworks to enhance your dining experience… it works both ways). Spice Road Table seating starts at $72 per adult and offers two small plates, a dessert platter, and unlimited beverages. Rose and Crown dining starts at $89 per adult, which includes a prix fixe menu with: one appetizer, one entrée, a dessert platter, and unlimited beverages. Not a bad way to end the day.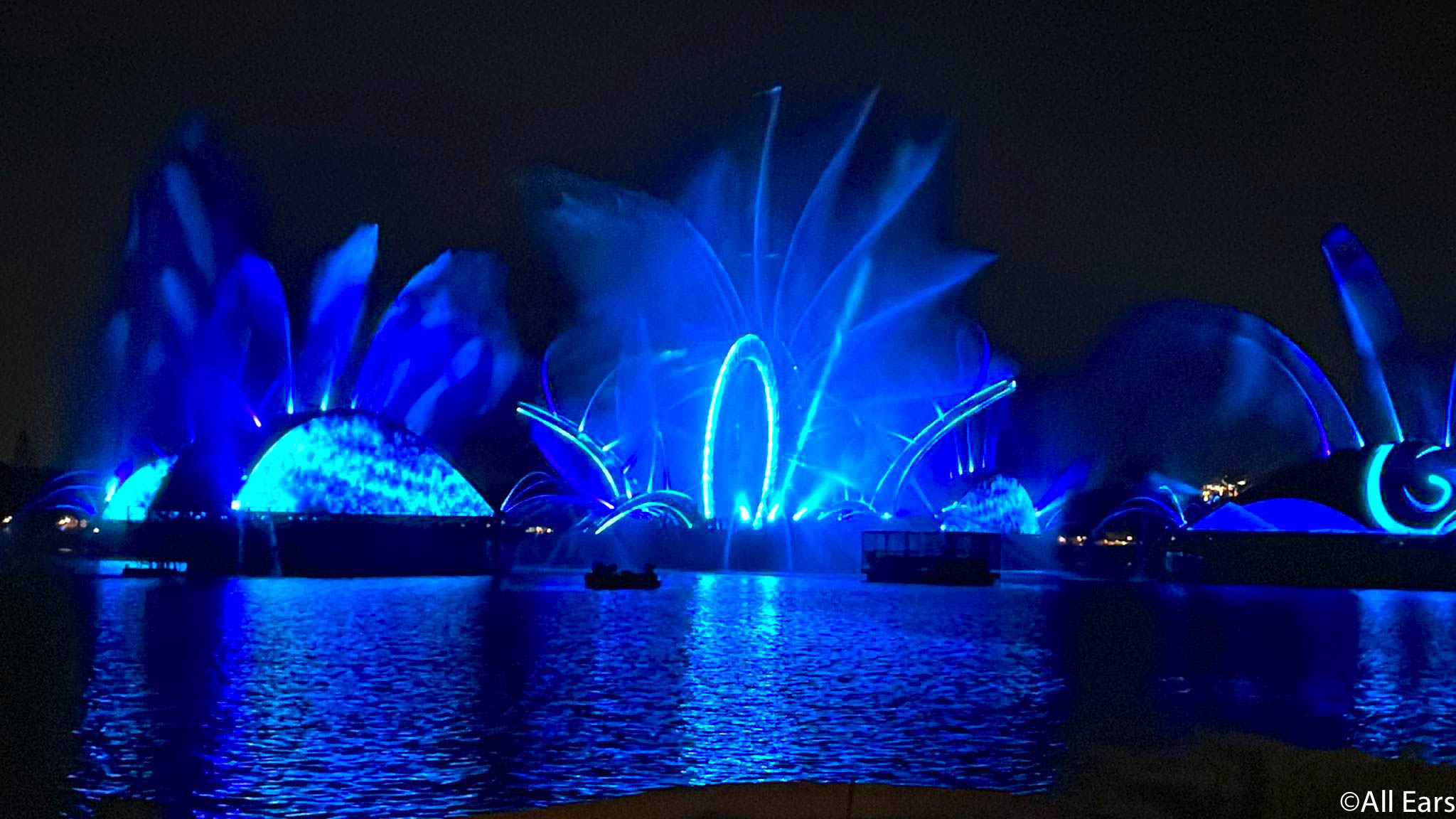 Free Things to do in EPCOT
In addition to the festival scavenger hunts, the Finding Dory's Friends scavenger hunt at The Seas pavilion is available year-round — and FREE. You'll get a free booklet to look for Dory's friends in the aquarium! It also comes with stickers to mark your achievements.
If you're visiting in those random days when EPCOT is not hosting a festival, you can make your own by exploring the World Showcase. There are Kidcot Fun Stops in each country's pavilion in EPCOT's World Showcase. These are little stations that will give you cards with facts and activities about the culture and traditions of each country.
And if a $150 tequila isn't your thing, but you still wanna sip on some international flavors, then head over to Club Cool. It was recently completely redone in EPCOT, and now that it's open again, you can still get all of those fun free soda samples! These sodas are Coke products from around the world, and there are some interesting flavors, like Cucumber Sprite from Russia or the infamous Beverly from Italy.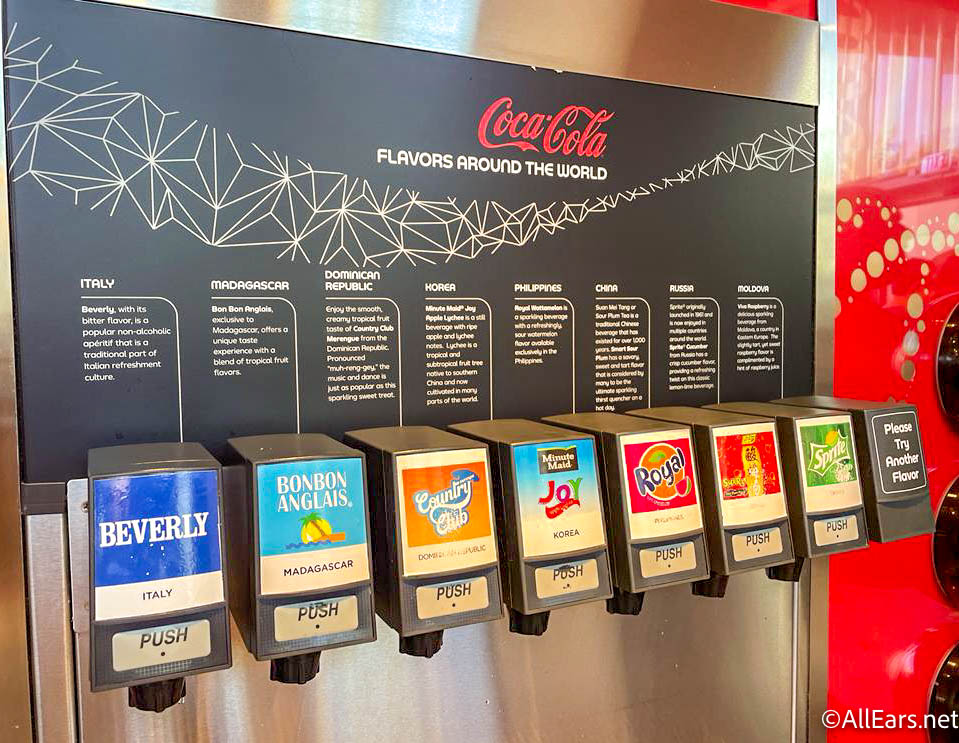 And if you haven't had enough scavenger hunts, you know we've got one for you! Our EPCOT scavenger hunt will put you through the paces and test your knowledge.  So download them, or print them out to have your own challenge in the park and explore some of  EPCOT's secrets. And if you have a leg up on the competition, watch our videos as we dash through the challenge ourselves, so you know where to look!
Hollywood Studios is more than just thrills. Could you spend more than one day here just re-riding Tower of Terror over… and over… and over again? Sure! But just in case that isn't your cup of tea, Hollywood Studios' immersive ability really provides some unique opportunities to explore some super hidden details that guests fixated on attractions might walk right by.
Hollywood Studios gets a bum rap sometimes, with some folks saying that it's just a catch-all for miscellaneous Disney intellectual properties to have attractions. It's more than Hollywood, it's got music, broadway, fictional outer space, a kid's backyard, and an eclectic corner of downtown LA. So many personalities all wrapped up in this one park. And though on the surface it may seem as hodge-podge as a patchwork quilt, there are meticulous details in each area that contribute to this melody of harmony that is Hollywood Studios.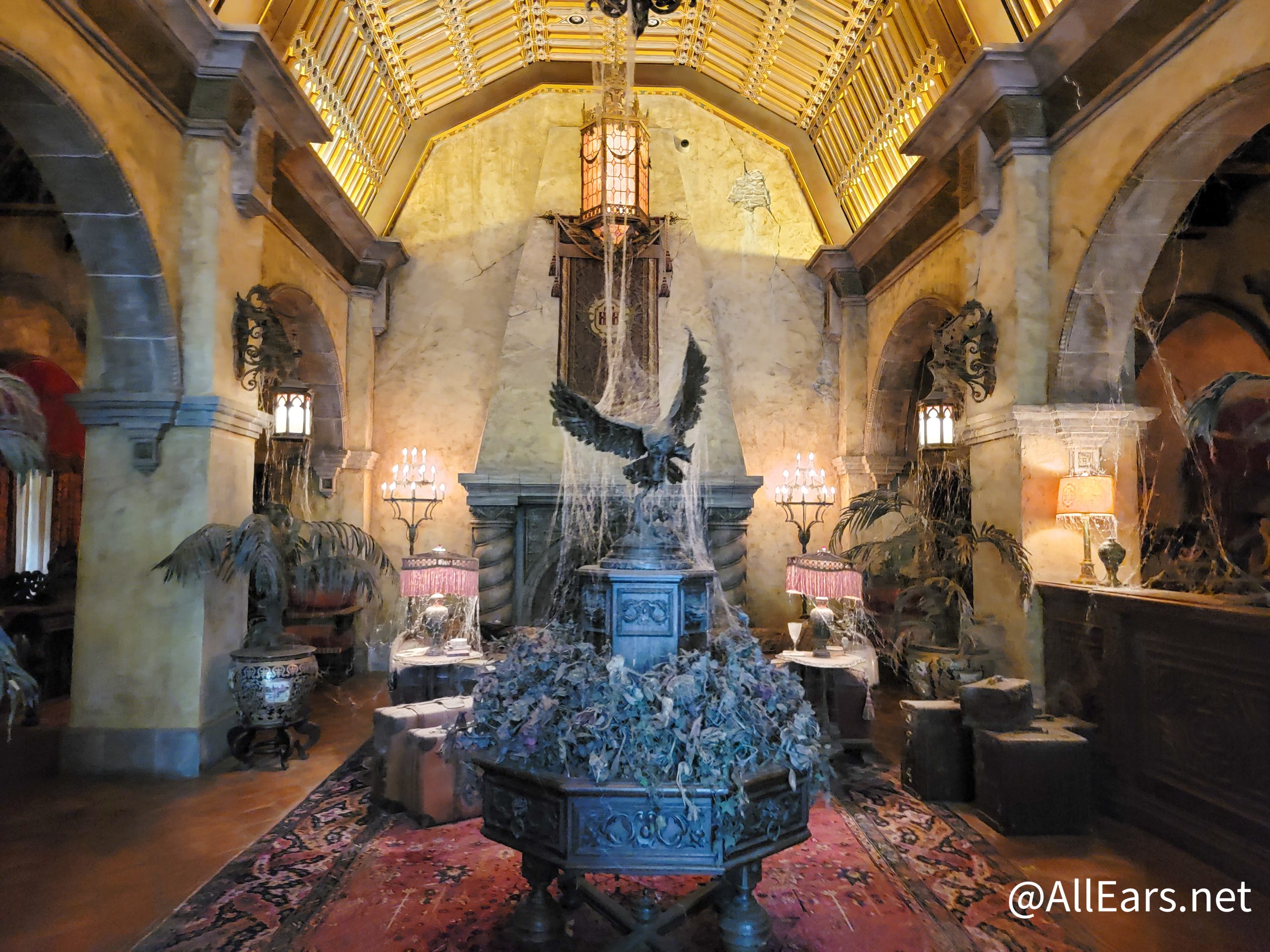 So, we definitely encourage you to take your time in this park. Resist the urge to race to the next attraction and really look at the details around you. Explore the props in Backlot Express and ABC Commissary, look in the windows in Grand Avenue and at the Tower of Terror gift shop, explore the hand and footprints in front of the Chinese theatre, and chat with the Cast Members about their favorite park details!
If you've got some extra change jingling in your pocket, Hollywood Studios will help you find ways to spend it!
Savi's Workshop: is where guests head when they want their very own lightsaber. For $249.99, budding Jedi get to choose all the elements of their "weapon" and have the souvenir that every Star Wars fan wants. This is no toy. This is a collectible. It's an experience. It's a rite of passage. Force-sensitive guests can create their unique lightsaber with elements from: Peace and Justice, Power and Control, Elemental Nature, or Protection and Defense, along with a choice of kyber crystal from red, blue, green, or purple.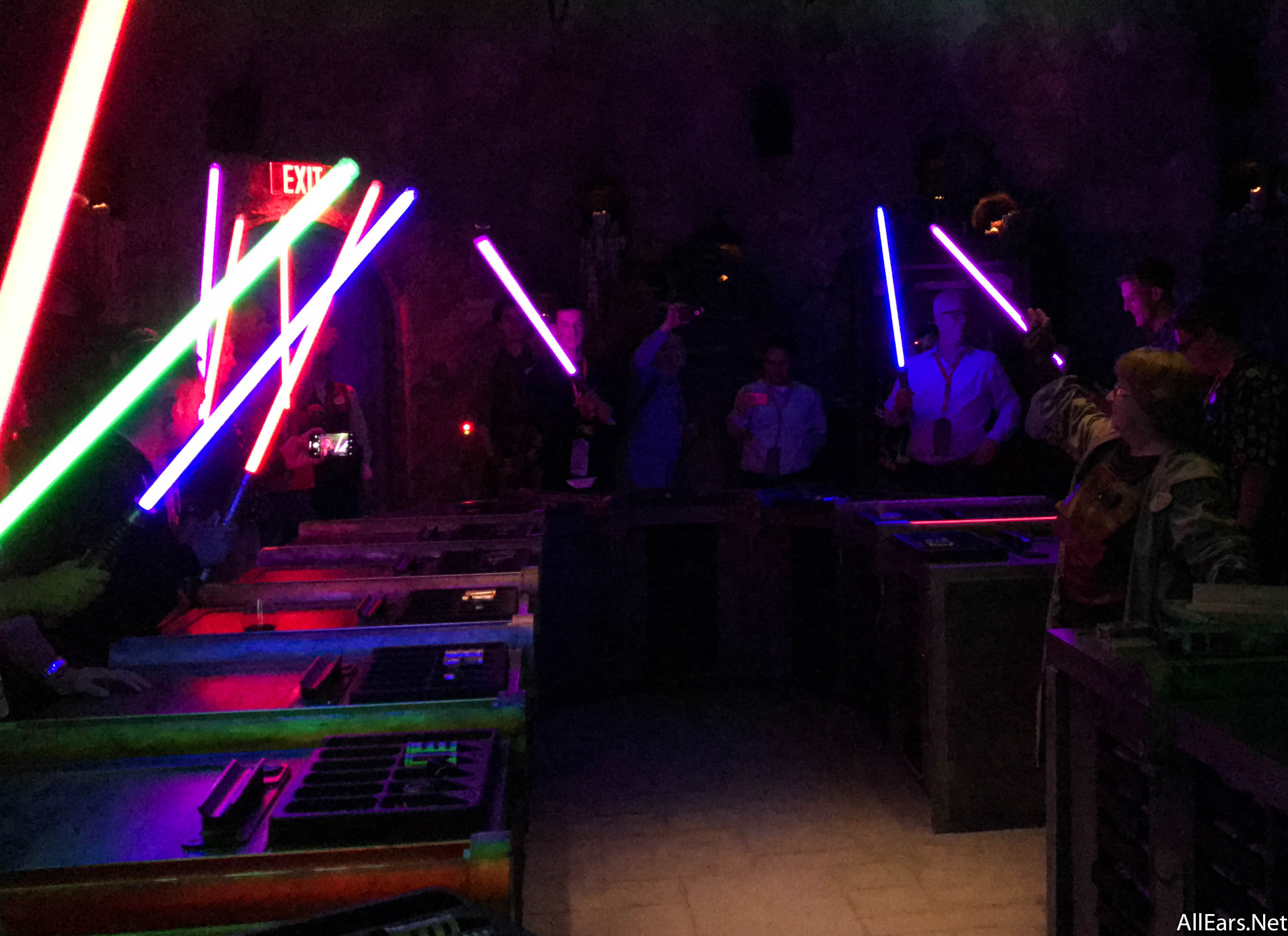 Droid Depot: If you're not Force-sensitive, or even if you are and your Star Wars experience isn't complete without a droid, then this experience will scratch that itch. Customize your very own remote-controlled BB or R2 model droid. You get to select your parts from an assembly line and put together your own little buddy and watch it come to life. The whole experience starts at $119.
Whether you make a droid or a lightsaber, just remember that you're gonna have to carry this beauty with you through the park, so maybe plan to get take it back to your car, your resort or book your experience at the end of the day, so you don't have to tote your treasure on all of the rides.
Free Things to do in Hollywood Studios
Batuu Bounty Hunters' Guild: So, you're not a Jedi or in the need of a mech-droid, or maybe you truly are, but you've spent all of your galactic credits at Oga's Canteen (been there, friend, been there!), don your MagicBand+ and get ready to collect some bounties! Head over to Savi's Workshop, scan your band at the Job Board and start your mission.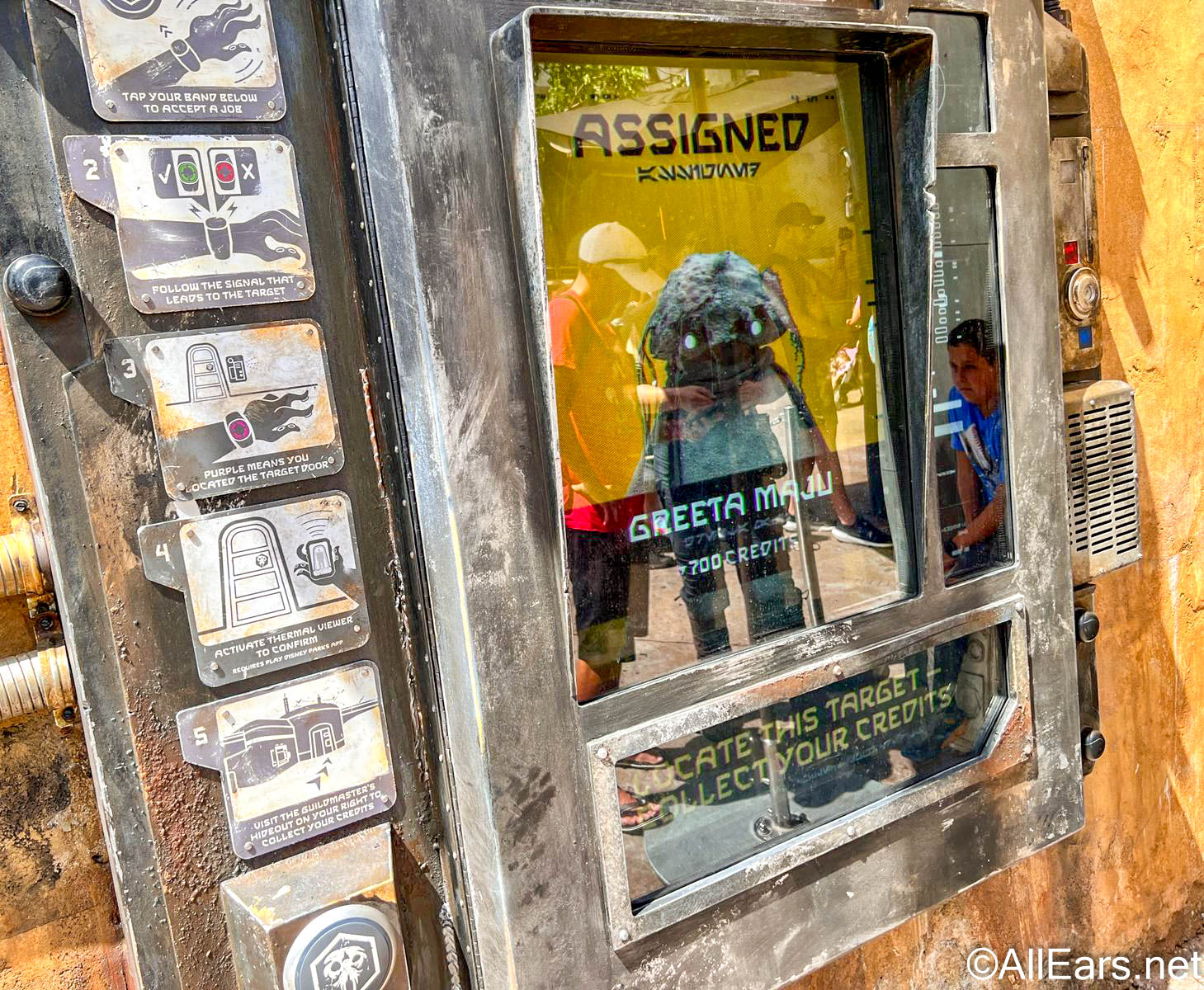 Your MagicBand+ lights up to show you where your target is. Red means you're getting further away, green means you're getting closer, and purple means you've located your target! If you're struggling, don't worry — we caught Cast Members giving some assistance to guests.
This is the park to slow down in! Some folks may call it a half-day park, and if you're only focused on the attractions, then sure, race to the rides and dash out. But if that's how you approach this park, you're gonna miss out on a lot of fun stuff. Luckily, for our fellow Wilderness Explorers who know that Animal Kingdom is more than fun rides and cute critters, there are some pretty nifty experiences here!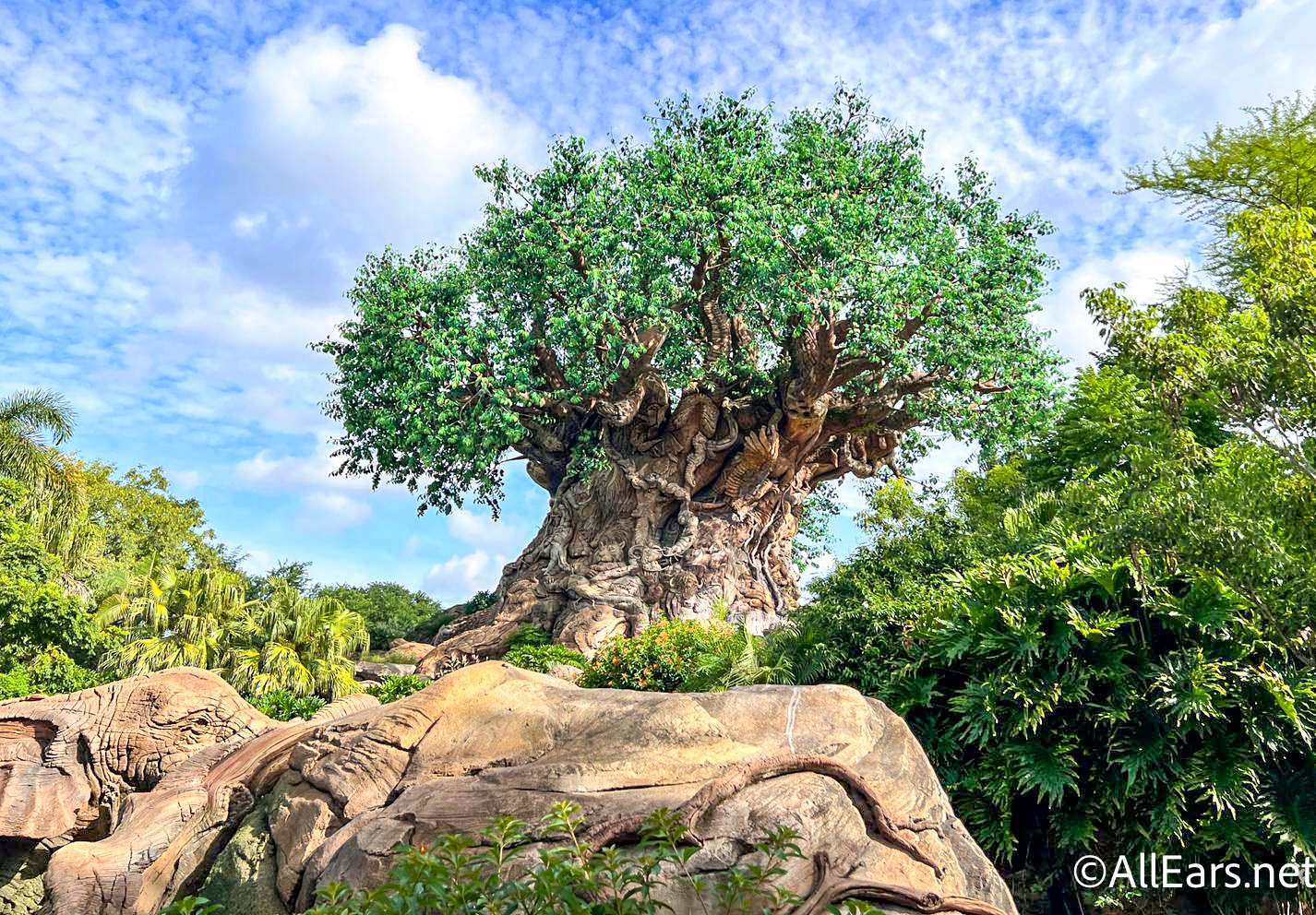 Savor the Savanna offers you the opportunity to hop aboard a private safari vehicle and enjoy an expedition through the Harambe Wildlife Reserve starting at $174 per person (plus park admission). It includes a stop at an exclusive viewing area where those 21 and over get to sample a selection of regional beers and wines and savor African-inspired tapas while taking in the impressive savanna. A special keepsake commemorating your unforgettable evening trek is yours to take home as well.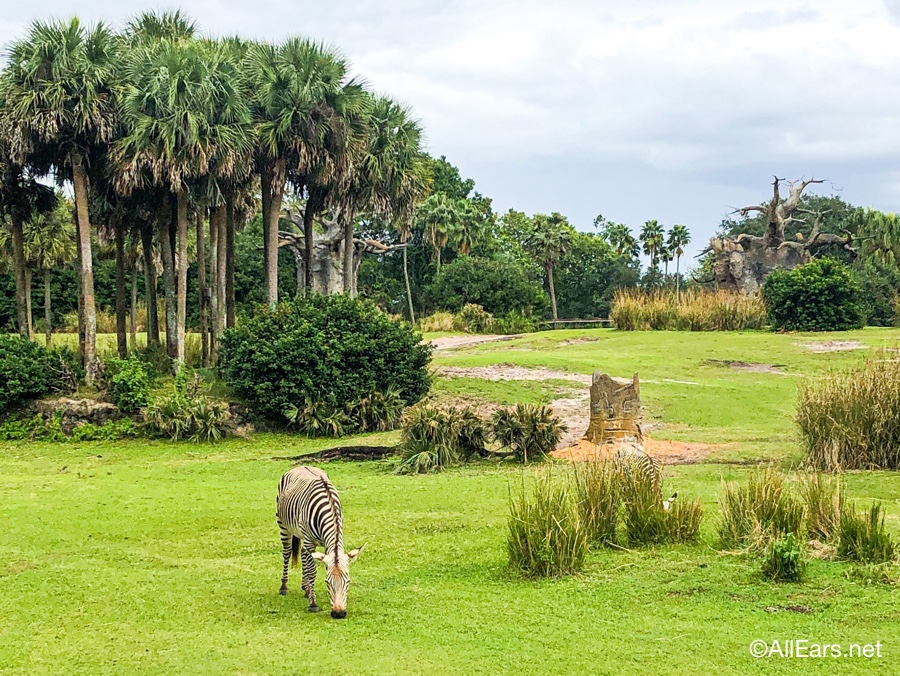 Wild Africa Trek is a three-hour, expert-led wildlife experience starting at $199 per person (plus park admission). Participants can explore the most remote reaches of Disney's Animal Kingdom.  Trek with experienced guides through areas of Harambe Wildlife Reserve that aren't explored during regular Animal Kingdom experiences. Cross a rope bridge over the Safi River and cliff-hanging at the edge of gullies that are home to hippos and crocodiles. Unwinding at a private safari camp for wildlife viewing. At this station elevated above the savanna, savor sample tastes of Africa as the adventure draws to a close.
Up Close with Rhinos is a 60-minute guided adventure, you'll get up close with the planet's second-largest land animal– the white rhinoceros for $45 per person. Keppers will take you backstage for a rare encounter with the giants. The guides will provide insights into the rhino's behavior and biology, and any threats the species faces.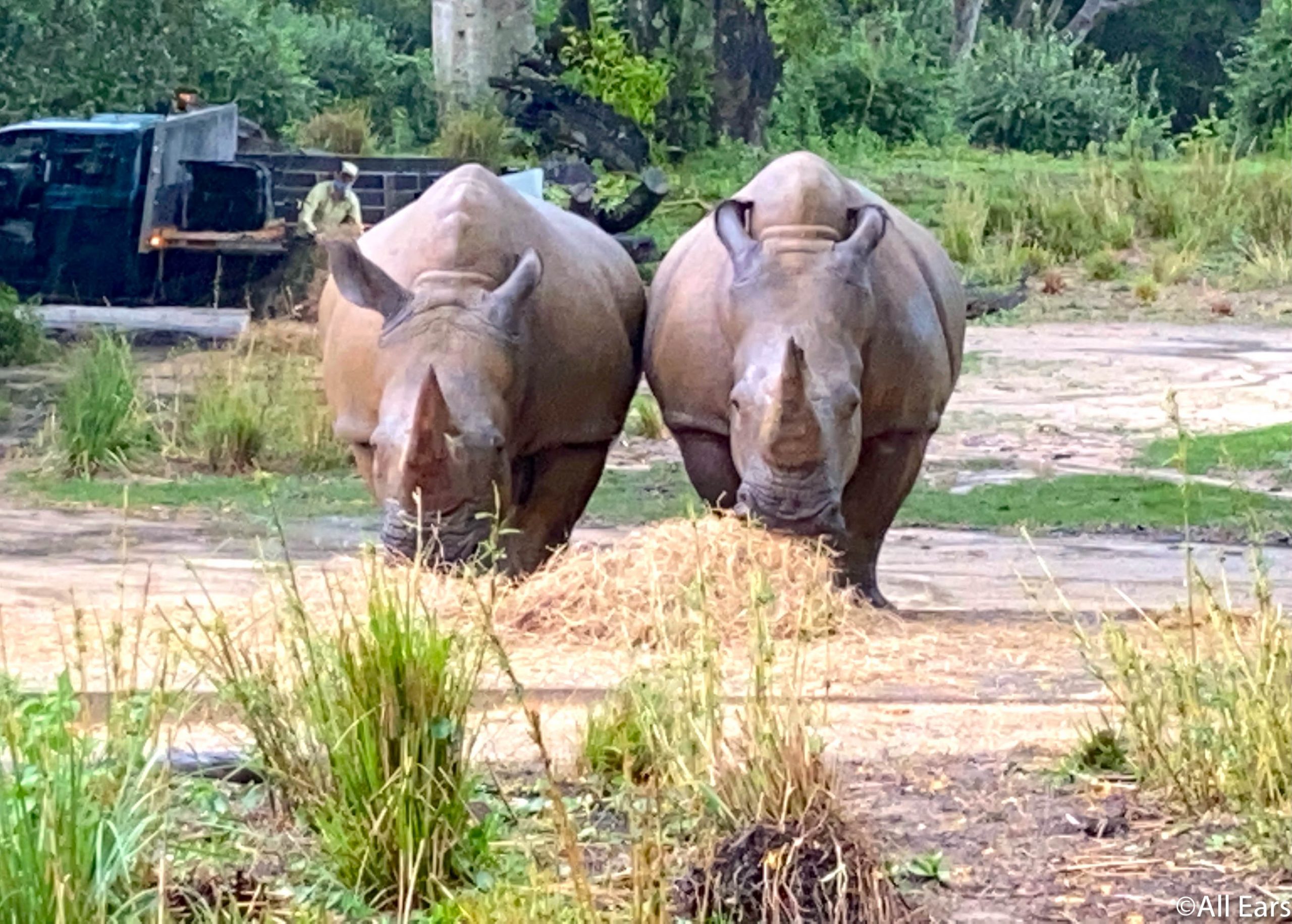 Caring for Giants is another 60-minute experience that gives participants a chance to meet with dedicated animal specialists who provide for the care and wellness of Walt Disney World's African elephant herd. They'll give you a glimpse into their day-to-day responsibilities as they provide fascinating facts about the elephants. African cultural representatives will also be on hand to share stories of Disney's conservation efforts dedicated to the preservation of wild populations throughout their homeland. Throughout the experience, you'll be able to observe the elephants from approximately 80 to 100 feet away.
Free Things to do in Animal Kingdom
Wilderness Explorers: You can become a Wilderness Explorer! By completing fun, nature-themed challenges around the park, these self-guided activities allow you to collect over 25 badges on your way to becoming a Wilderness Explorer. Just pick up a handbook from headquarters (between the Oasis and Discover Island) or at one of the Wilderness Explorer Troop Leader locations around the park. The Wilderness must be explored! Caw-Caw, Caw-Caw, Roar!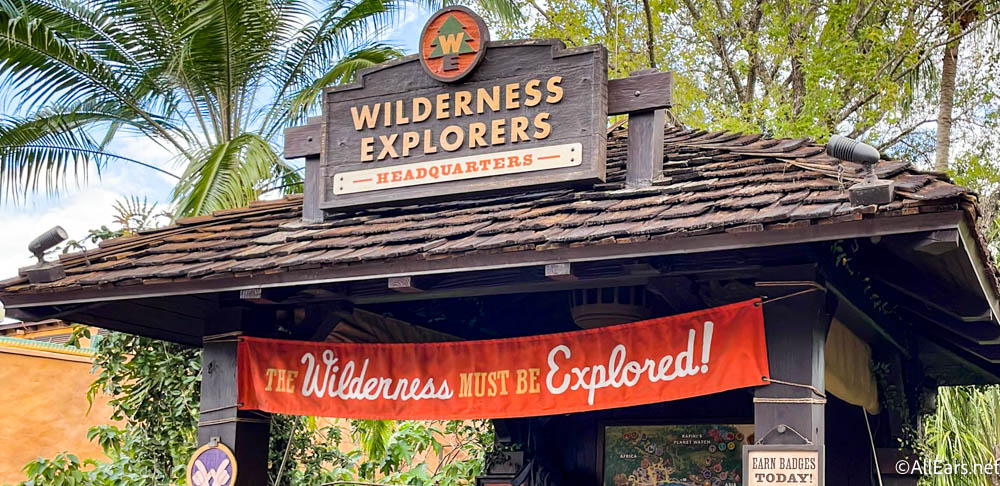 Affection Section: If you take the Wildlife Express Train to Rafiki's Planet Watch, you'll be able to get some actual one-on-one time with animals at Animal Kingdom's Affection Section. You'll be able to pet some pigs, sheep, and goats!
Veterinary Treatment Center: Also over at Rafiki's Planet Watch, you can watch real-life veterinarians work with some of Disney's animals. Have you ever seen a Gila Monster get an MRI? Have you ever seen a bird get a check-up? If not, you may see these (and more!) happen in the center. This is one of the most fascinating things you can do at Animal Kingdom, and no two visits are alike.
Animation Experience: Another awesome activity you can participate in at Rafiki's Planet Watch is the Animation Experience. This is where you can learn to draw some of Disney's most popular characters in a lesson led by a Disney character artist. So grab your pencil and paper, because it's time to start drawing Disney-style. The class takes about 20-25 minutes and at the end of it, you'll get to keep your sketch as a souvenir. All supplies are also included, which is pretty amazing considering this activity is also free.
And you didn't think we leave you without an Animal Kingdom scavenger hunt, did you? Cuz, we have one of those, too!  From animal information to secrets behind park Imagineering, this scavenger hunt will help you get to know this wild park that much better!
Disney Resorts and More
You didn't think we were done, did you? Of course, you already know about Disney Springs, Disney World's shopping and dining district. Here you can get a princess makeover at Bibbidi Bobbidi Boutique, create your own customized lego person at the Lego Store, go bowling at Splitsville, catch a flick at the AMC Theatre, cruise the Sassagoula in an Amphicar, soar over the Springs in a tethered balloon at Aerophile, enjoy a one-of-a-kind show at Cirque d Soleil: Drawn to Life. And that doesn't even take into account all of the live music, shopping, and dining you can find here.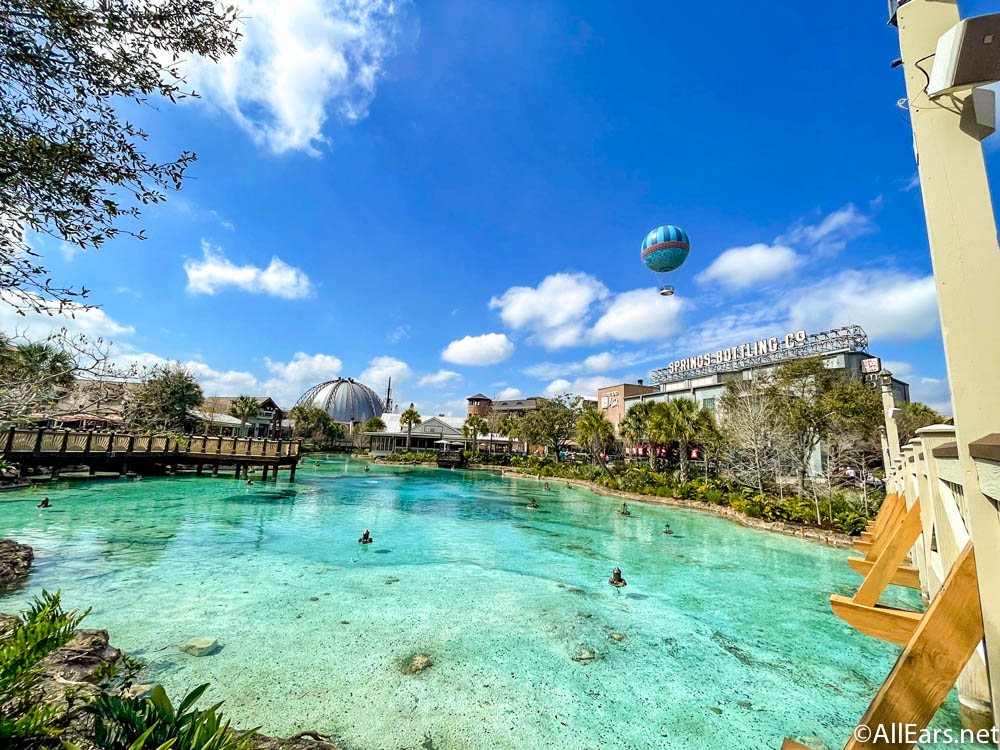 Your Disney resort may also have some unique experiences to offer as well. Get your degree from Sangria University at Coronado Springs, take a Segway tour through the woods at Fort Wilderness Campgrounds,  or take up an archery lesson or hit the trails on horseback. Watch a movie under the stars, at virtually any of the Disney resorts, book a spa treatment at Senses Spa in Saratoga Springs or Grand Floridian, or book a fishing excursion from any of the resorts with a Marina (like the Contemporary, Yacht Club, or Port Orleans Riverside).
Phew, we almost need a vacation from our vacation! Oh wait, you wanted resort scavenger hunts? Ok, we gotchu! And we go through them all! From Value to Deluxe resorts, test your knowledge!
Putting It All Together
Oh, so you thought we were gonna map it all for you, didn't you? We were just gonna hand over a perfectly formatted itinerary with which parks to visit on each day, and what time to get in line for each attraction, when and where to have lunch, and all you had to do was follow the yellow brick road of the plan? Well, dear friend, if only it were that easy!
See, only YOU know what your family's priorities are, what your budget is, your family's food preferences, and whether y'all are early risers for rope drop or night owls for closing out the parks. So, think of this instead, like a pick-a-mix option. We give you all of the ingredients, and then you get the fun of shuffling through it and finding just the right pieces to create your OWN perfect 7-day Disney World vacation.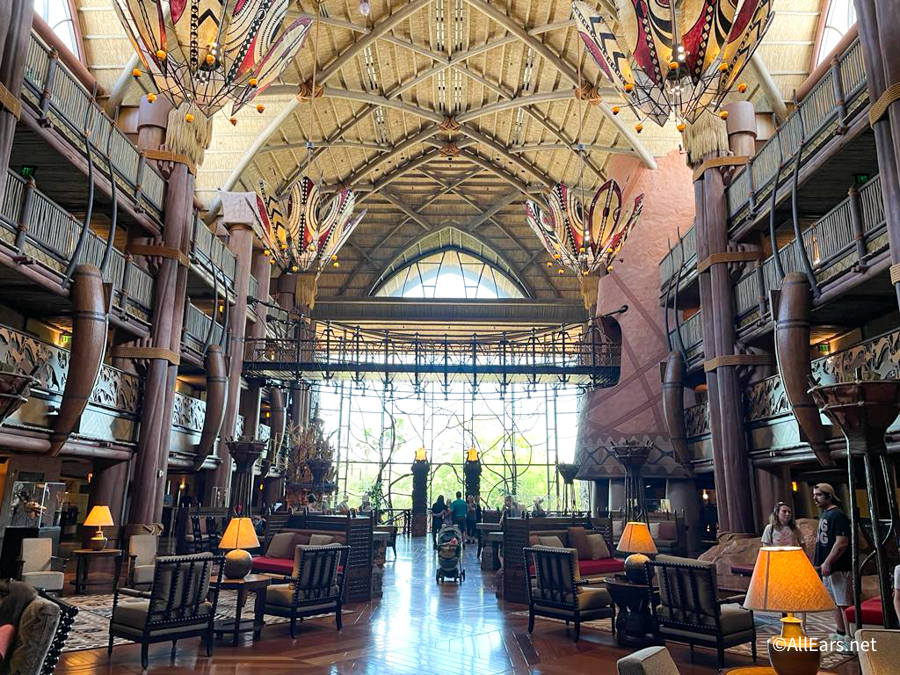 We did all of the hard work for you! We found all of the best things that Disney offers, reviewed them, and put together thoughts and opinions of who might enjoy these experiences. So, all you have to do is read through it all (or watch some of our super fun videos), and pick the experiences that speak to you!
Keep following AllEars for the latest Disney news, tips, and travel info, and be sure to sign up for our newsletter!
Join the AllEars.net Newsletter to stay on top of ALL the breaking Disney News! You'll also get access to AllEars tips, reviews, trivia, and MORE! Click here to Subscribe!

What do your perfect 7 days in Disney look like? Let us know if the comments below!