I ate lunch at Disney's Hollywood Studios last week with my friend Flo. During our meal, she asked me if I knew about the "Contractor's Signature" marker on Sunset Blvd. When I said no, it surprised her as she thought I knew everything about the Disney parks. (This couldn't be further from the truth.) Flo got all excited that she knew something that I didn't. When we finished eating, I followed behind her as she hurried off to the corner of Sunset and Hollywood Boulevards.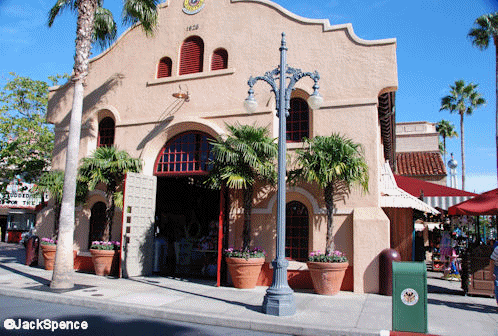 There, imbedded in the cement is a "Contractor's Signature" marker for Mortimer & Co. Contractor 1928. I know it's hard to read, but that's what it says.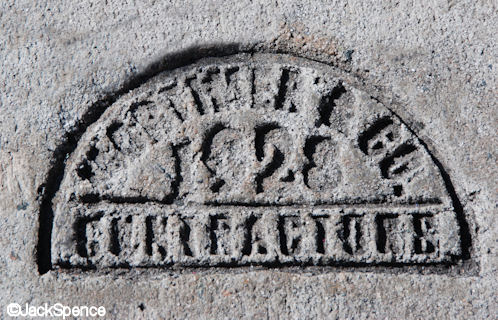 For those of you who don't understand the significance, Mortimer was the name Walt wanted to give his new little mouse in 1928. However, his wife Lillian wasn't to keen on the moniker and convinced him to change the name to Mickey.
Actor Mickey Rooney claims that while working at Warner Brothers on the "Mickey McGuire" movie series, he met Disney and inspired Walt to name his new mouse after himself. Walt always maintained that it was Lillian who named the little fellow, Mickey.
I'm sure many of you have eaten at the Sunset Ranch Market at one time or another. On a nice day, this is a wonderful spot to enjoy an outdoor meal. But did you know that this area was inspired by a real Los Angeles location?
In 1934 a group of farmers brought their pick-up trucks to an empty piece of land at the corner of Third and Fairfax. They sold fruits, vegetables, and flowers from their vehicles' tailgates to the local residents. Word spread quickly and "Farmers Market" soon became an institution. As time progressed, wooden stalls were erected and merchants were charged 50¢ a day rent. In 1941 a clock tower was added and instantly became the landmark for the area. Today, Farmers Market has dozens of restaurants, shops, food vendors, and boutiques. It's considered one of Los Angeles' "must see" tourist attractions.
The next picture is a vintage postcard of Farmers Market. The following picture is of Sunset Ranch Market. The similarity of the two towers is striking and the covered food areas at the Sunset Ranch Market are reminiscent of the vendor stalls found at Farmers Market.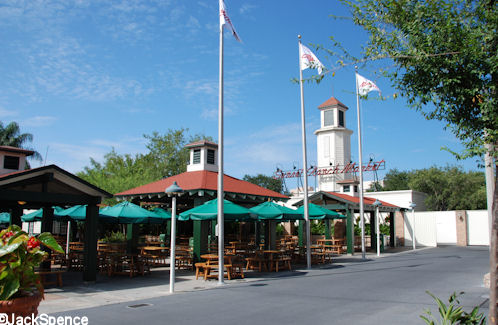 Also found at the Sunset Ranch Market is Fairfax Fries. This is in recognition that Farmers Market is located at the corner of Third and Fairfax.
Another interesting feature of the Sunset Ranch Market is the Anaheim Produce stand. First, it's indicative of the food stalls found at the original Farmers Market. But also, Disneyland is located in Anaheim, which was a farming community before Walt arrived.
At the other end of the Sunset Ranch Market is Toluca Legs Turkey Co.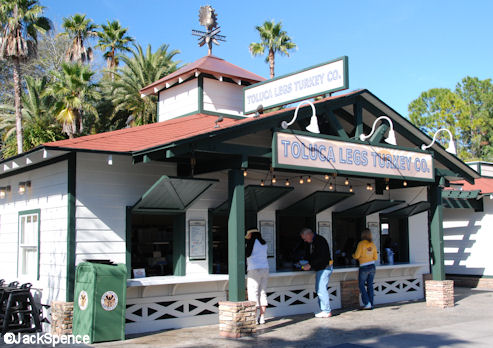 Whenever I see this quick service eatery I laugh at the humor hidden in the name. Then I have to ask myself, how many people, not familiar with Southern California, understand the joke.
For those of you who don't get it"¦ Toluca "Lake" is an affluent suburb of Los Angeles. This community has been home to a number of famous stars including Bob Hope, Bing Crosby, Frank Sinatra, Doris Day, Ron Howard and many others.
So the next time you stroll down Sunset Blvd, you'll know just a little bit more about some of the details of this area.