Disney Village (called Festival Disney until 1997) is a shopping, dining, and entertainment complex located near the entrances of Disneyland and the Walt Disney Studios Park. It is similar in concept to Downtown Disney at Walt Disney World. A combination of Disney and non-Disney venues come together to create a pleasant place to grab a bite to eat, see a movie, and shop till you drop.
Designed by architect Frank Gehry, this area's most notable feature are the large stainless steel towers that line the arcade. Beneath these odd towers is a mishmash of architectural styles as each shop and restaurant is allowed to theme their exterior however they wish. I suppose the towers were supposed to be a uniting factor, but they're not. It just looks like a hodgepodge of buildings and to be honest, I've never warmed up to this area.
But if you can get past the competing architectural elements, a lot of fun can be had here. Although open during the day, the Disney Village really comes to life at night as guests start to leave the theme parks and locals get off of work and want to enjoy an evening out. It's also during the evening hours that street performers appear.
Since there are several dozen shops and restaurants, I'm not going to try to explain each one. First, I haven't experience everything so I have no first hand knowledge. And second, if I tried to talk about each location, I'd bore you to death. So for the most part, I'm just going to show you some pictures of the various shops and restaurants.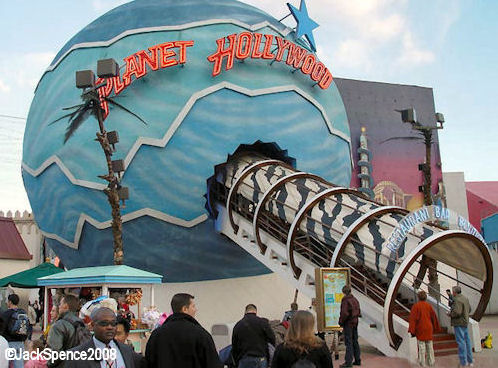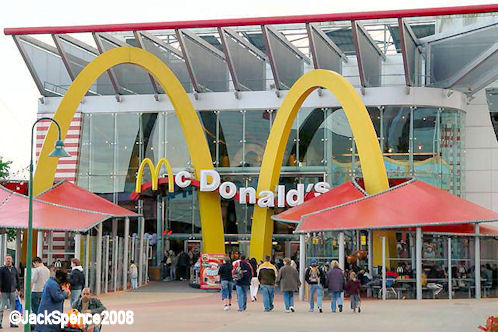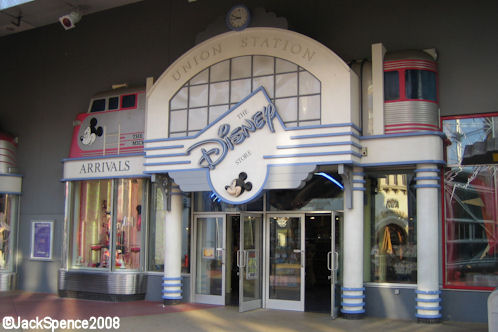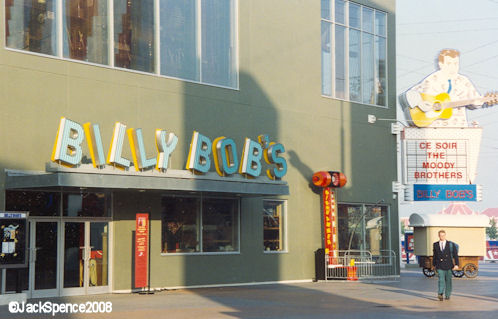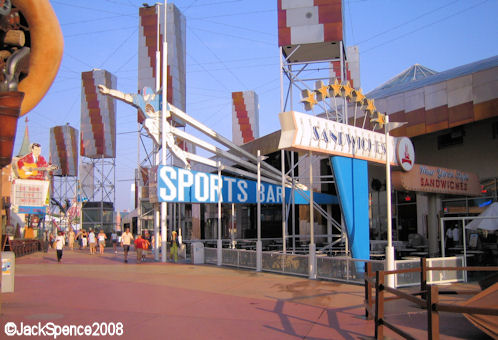 Located between the Disney Village and Disneyland is the public train station. Here you can catch the RER, TGV, and Eurostar. In addition, the resort buses drop guests off in this area.
In my next blog I'll be discussing Buffalo Bill's Wild West Show.