Walt Disney World celebrated its 50th anniversary in 2021. That's 50 years of attractions, restaurants, and resorts that are full of history and hidden gems.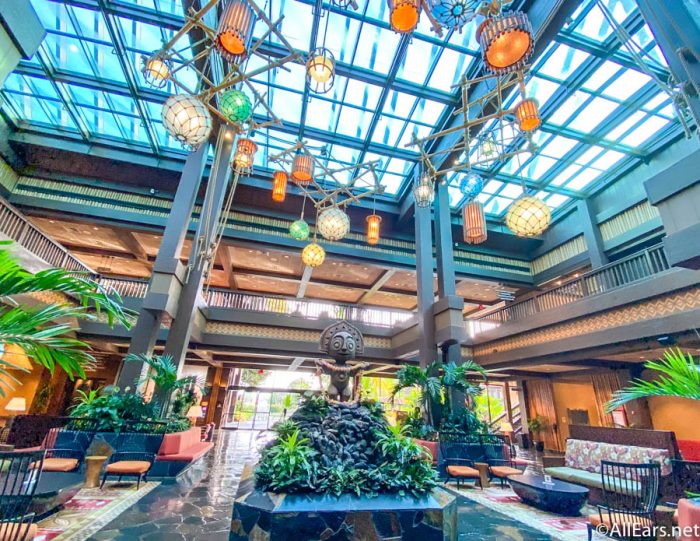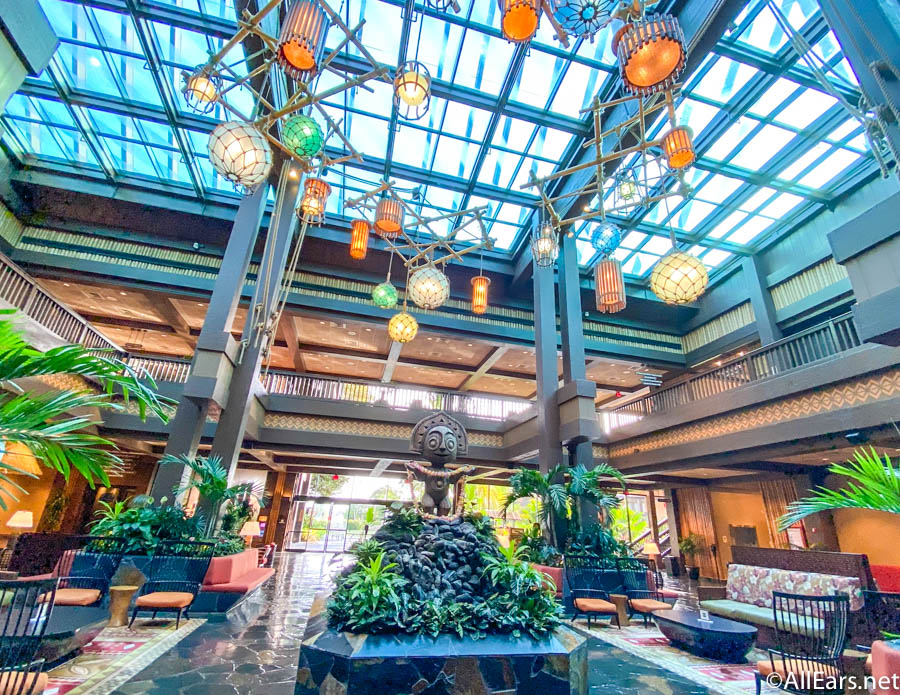 We've touched on fun facts inside the theme parks, and now we're heading to the hotels! First Fun Fact: There are over 25 Disney World resorts located onsite. That doesn't even include hotels located at Disney Springs! These resorts were built by some of the most imaginative engineers of our time. Naturally, there are a lot of interesting details and historical moments that happened in the hotels!
These are the hidden secrets of Walt Disney World's Resort hotels!
Carolwood Pacific Room
Disney's Wilderness Lodge and neighboring Ft. Wilderness Resort and Campground are filled with fun trivia and entertainment. We'd be remiss if we didn't mention the Carolwood Pacific Room. The room is inspired by Walt Disney's love for trains. It's full of cushy chairs, historical photos, and two small scale models of the trains that Walt created for his own backyard.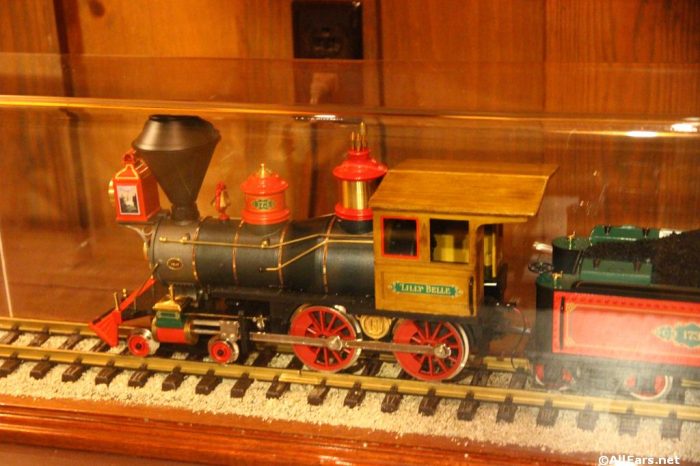 You can find the "hidden" room in the Boulder Ridge Villas at Wilderness Lodge, and anyone can access it.
Trader Sam's Grog Grotto
Trader Sam's is inspired by the same Trader Sam featured on the Jungle Cruise. You know, the guy who offers two heads for just one of yours? The bar is temporarily closed, but it's packed with fun times when it's open. The walls and shelves are stocked with "exotic artifacts" that Sam acquired on his voyages across the sea. There's an artist rendering of the Nautilus submarine from the former 20,000 Leagues Under the Sea attraction and a photo of Disney holding the sea monster tentacle from the movie. Also, try to find the small Orange Bird figurine hidden among the knick-knacks!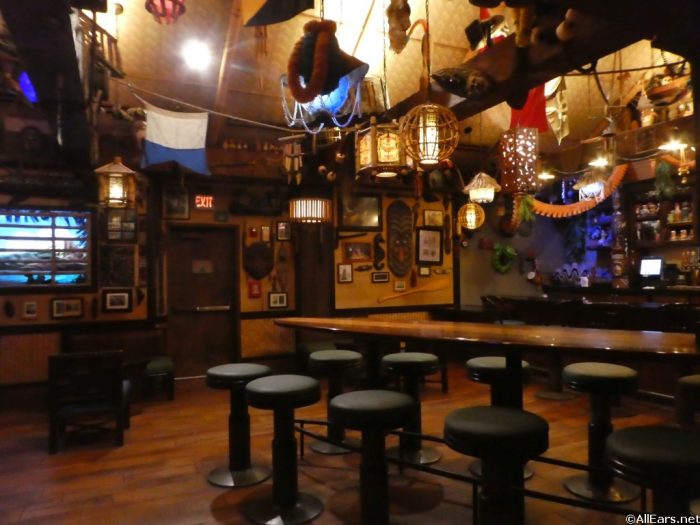 The best part about visiting Trader Sam's, though, is the AWESOME servers. They're funny and highly entertaining. The atmosphere is complete with active thunderstorms, tiki gods, and more surprises when you order certain drinks!
Disney Christmas Decorations You Can View from Your Car
You might be aware that the resorts go ALL out during the holidays. Resorts will haul out enormous Christmas trees, and Disney Chefs will create life-size gingerbread houses. One of the cutest places to visit at Christmas is the Ft. Wilderness Campground.  Guests will often decorate their RVs, golf carts, and campsites with awesome Christmas decorations.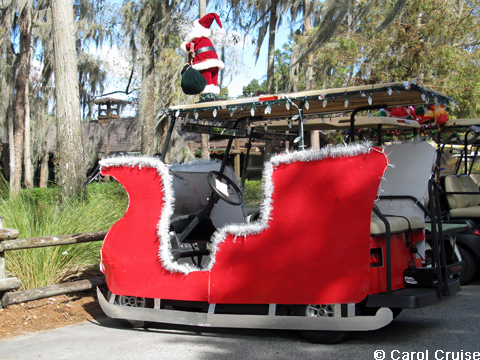 It's super fun to drive around the grounds and check out the displays! Plus, you don't have to leave your car to get a touch of Disney magic and Christmas cheer.
Disney's Yacht & Beach Club Pool
There are some pretty epic pools at Disney World. A few include the Big Blue Pool at Disney's Art of Animation Resort and the recently renovated pool at Disney's BoardWalk Inn. (RIP Scary clown pool!) One of our favorite pools is Stormalong Bay that's shared between Disney's Yacht & Beach Club Resort. But the hidden secret here: this place is basically a small waterpark! It's got a huge pirate ship water slide (we're talking over 200 feet long!), a lazy river, and a sand bottom pool.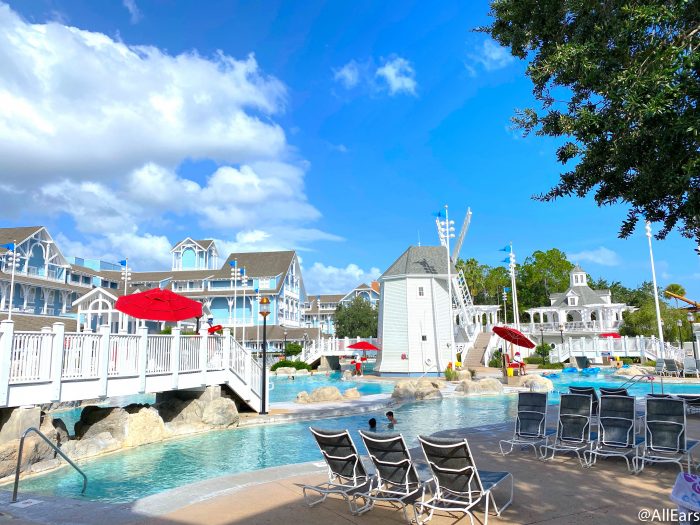 This place is so cool that you might see guards watching over the entrance for any non-resort guests!
Disney's BoardWalk Inn's Creep-tastic Decor
Let's travel over to the BoardWalk Inn for some more fun facts. We already mentioned the weird pool, but there are a lot more weird things to take in at this resort. Have you noticed the creepy "Nanny Chairs?" The chairs are replicated from pieces in the late 19th century. Back then, large benches weren't installed on carousels for adults. Instead, they had chairs for nannies and children attendants to sit on while the kids ride the carousels.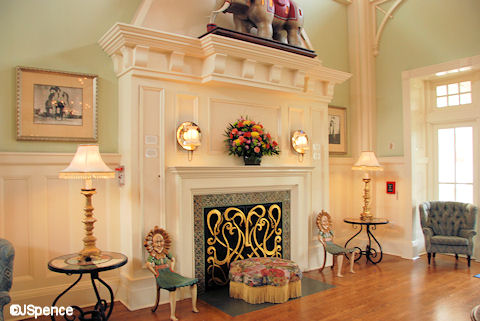 Also, turn the BoardWalk chairs around and you'll see that they've been named! Two chairs sit in the lobby and in a hallway on the lower levels. Their names are Todd, Paul, Alex, and Carrie. And yeah, we're pretty sure they're haunted.
The Longest-Running Dinner Show in America
Hoop de Doo Revue is a live dinner show with music, entertainers, and hilarious audience interaction. It's an absolute blast! Disney fans seem to agree because the musical is just as popular as it was when it opened in 1974. In fact, the show is considered one of the longest-running musicals in American theatre history!
View the Fireworks from a Semi-Private Dock
Disney's Grand Floridian Resort & Spa is littered with gorgeous views of Cinderella Castle and the surrounding Seven Seas Lagoon. Wander past Narcoossee's and make your way to the boat dock that transports guests to Magic Kingdom throughout the day. This is where you can get a fairly good view of the fireworks and the Electrical Water Pageant at night. You don't need to eat at Narcoossee's or stay at the Grand Floridian to walk on the dock either!
You can also see the fireworks from the front entrance area of Gasparilla Island Grill, the beach at Disney's Polynesian Village Resort, and the California Grill at Disney's Contemporary Resort.
Two Monumental Moments in History Happened at Disney Resorts
You might be familiar with a little thing called the Watergate Scandal in the 70s. Do you remember Nixon's famous "I am not a crook" speech during the scandal? That pivotal moment in history actually took place inside the Ballroom of the Americas at Disney's Contemporary Resort. Bizarre, right? It's difficult to imagine such an intense moment in history happening next door to Magic Kingdom.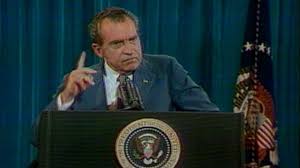 Ready for another mind-blowing story? The Beatles officially broke up the band at Disney's Polynesian Village Resort. The final documents were drawn and brought down to Florida where the contract was signed by John Lennon and the band was dissolved.
You can read the full history of the Nixon Speech and The Beatles here!
Here's a fun fact! Disney's Animal Kingdom Lodge has one of the largest collections of African art and historical pieces outside of Africa! The deluxe resort is full of artifacts in the hallways, lobbies, and pretty much everywhere else on the property.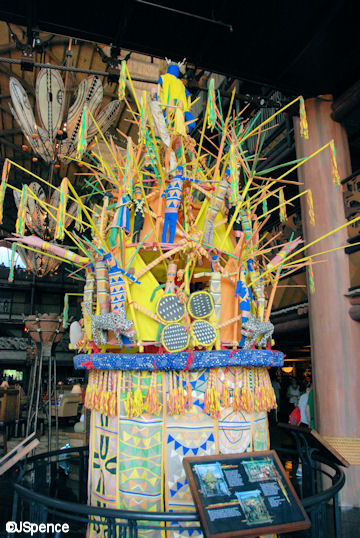 The most eye-catching artifact is the 16-foot tall Igbo Ijele mask. The colorful mask is massive and an incredibly beautiful display of African art. Take yourself on a free tour of the makeshift museum next time you're around!
Disney's Saratoga Springs Resort and Treehouse Villas Have Had Several Past Lives
Before his death, Walt had a dream of building an advanced version of EPCOT where families would live and work inside his community. These plans were abandoned after his death, but one concept remained. The Buena Vista Land Company was formed while homes, apartments, and the Treehouse Villas were built on Disney property. The intention was to turn them into vacation homes and other facilities.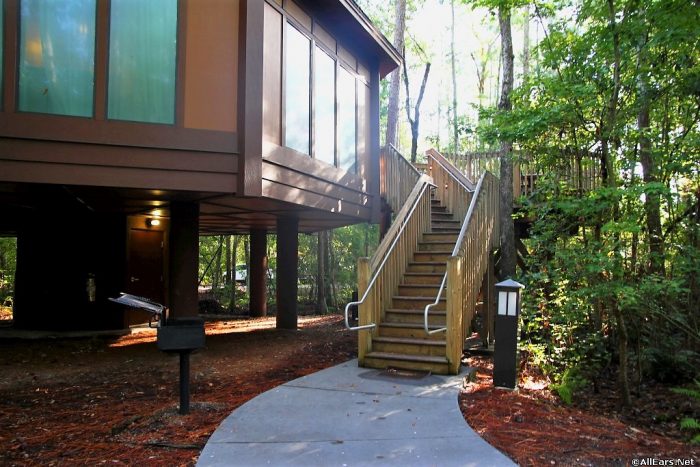 Later, the Disney Institute was built by former CEO Michael Eisner adjacent to the existing villas. Guests partaking in the educational seminars could use these accommodations. After the project, the resort became International College Program housing for a short time before turning into the resort we know today!
We hope you've gotten your fill of Disney trivia and hidden gems at the Disney World resorts! Do you have any fun facts you want to share? Drop them in the comments below! We LOVE to hear all the interesting details and facts about Disney World.
Join the AllEars.net Newsletter to stay on top of ALL the breaking Disney News! You'll also get access to AllEars tips, reviews, trivia, and MORE! Click here to Subscribe!