DISCLOSURE: This post may contain affiliate links, meaning when you click the links and make a purchase, we receive a commission.
Hey howdy hey everyone! Molly here!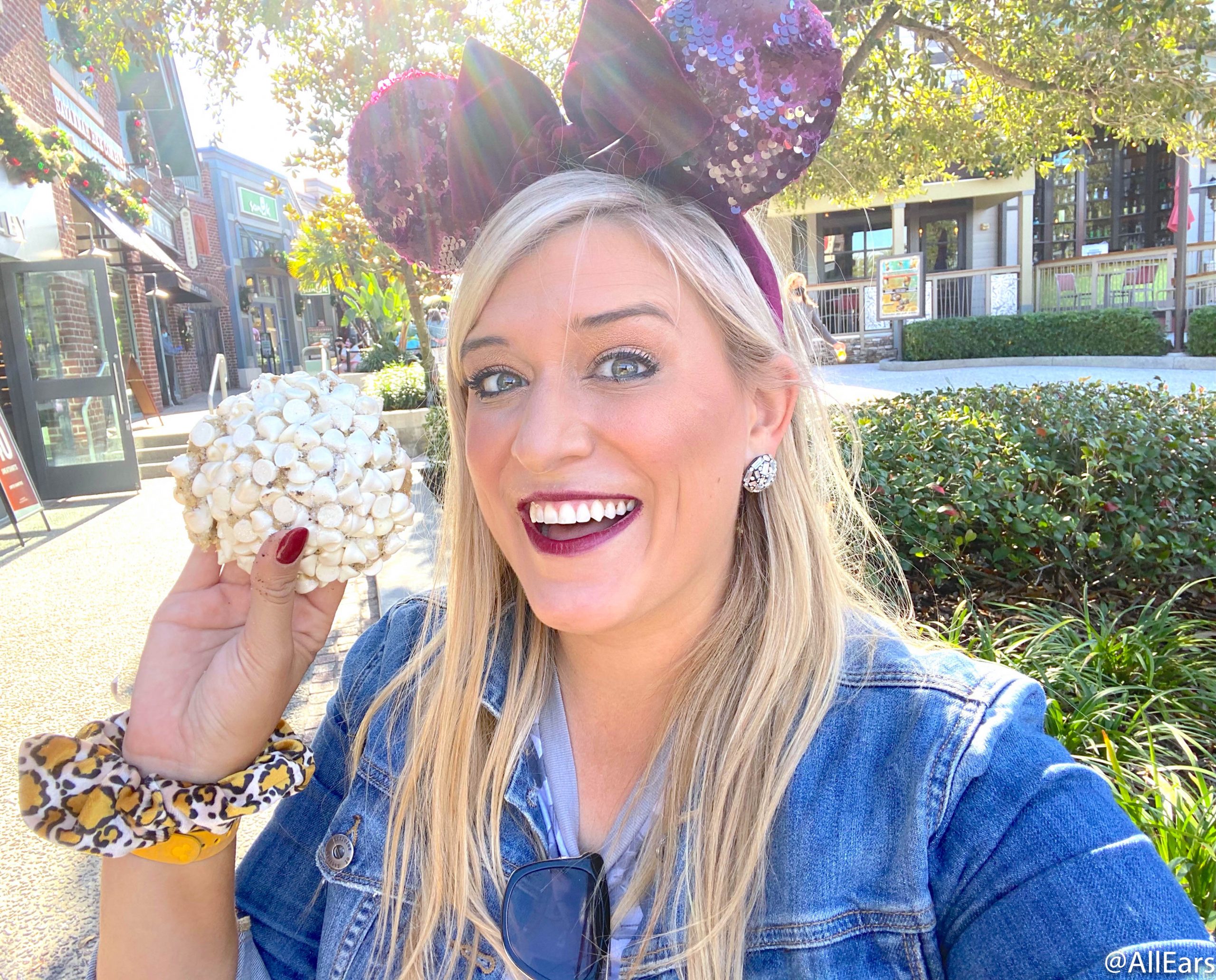 Recently, I've been writing a column from time to time answering your questions. Things like "The Makeup That WON'T Melt Off Your Face in Disney World." For this post, I'll be answering more of your questions — but on one much-requested topic: THEME PARK FASHION.
I don't consider myself a fashion influencer AT ALL, but I do enjoy being comfortable and cute in the Disney and Universal theme parks! If you enjoy that too — then keep reading. I'll be sharing my tried and true favorite brands of shoes, lipstick, and my secret weapon for wearing skirts without chafing. (I gave up shorts long ago and never looked back.)
Molly's Tried and True Theme Park Fashions
What do you mean you wear skirts?! How do you not have chafing issues?
First things first: my theme park fashion is essentially just a cool Disney/Universal t-shirt and then a bottom. It used to be shorts (usually denim), but chafing is literally the easiest way to ruin my day at Disney World. There was one day at Universal's reopening that I almost cried I was so uncomfortable — despite using Megababe anti-chafing rescue (which I still love and recommend).
Is this TMI? Sorry, not sorry, I am here to save your vacation.
I vowed that very day to ditch the shorts and live my life in skirts and dresses. How you may be asking? How are skirts possibly better than shorts?
SLIPSHORTS. That's how.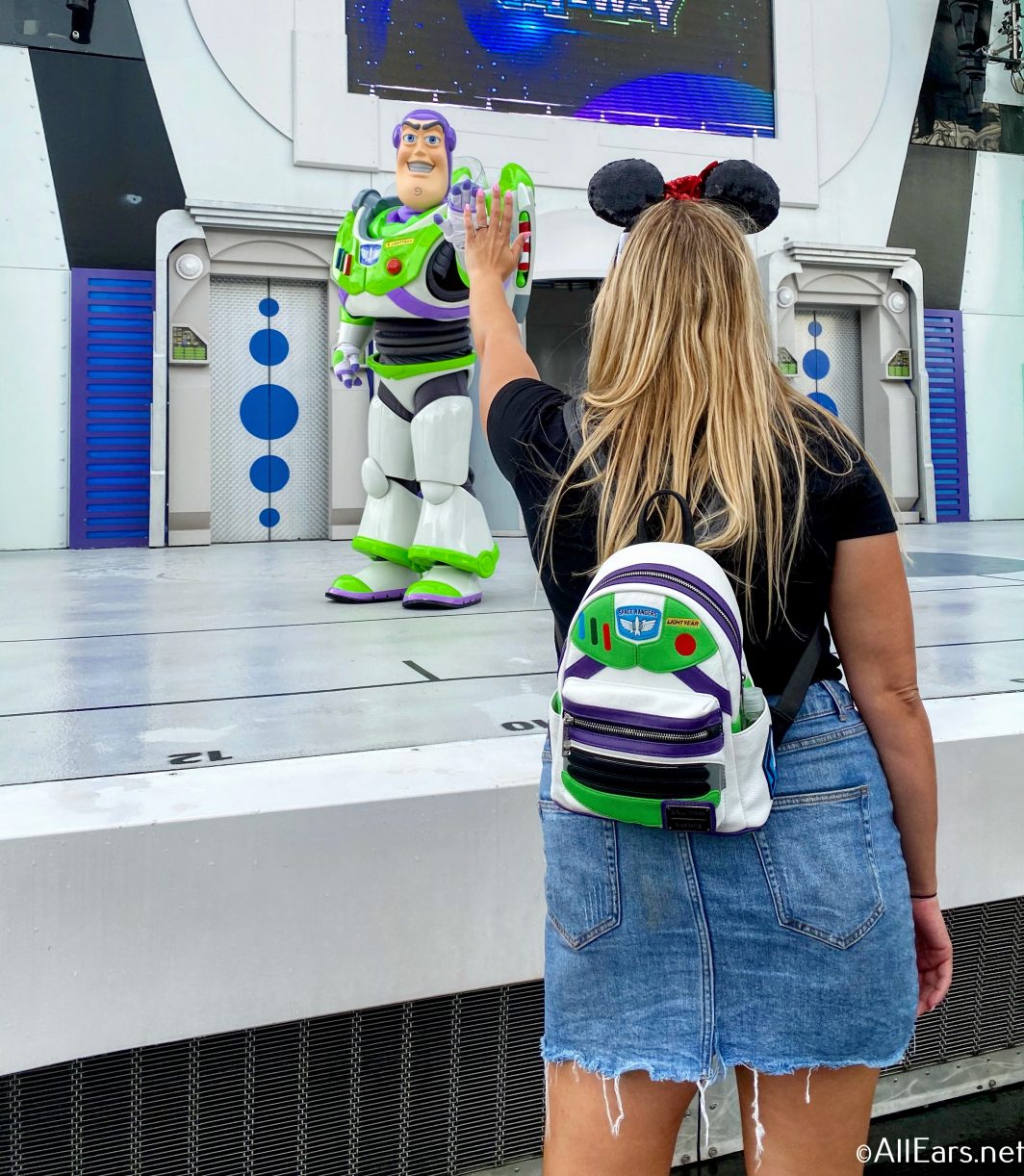 If you're unfamiliar, slipshorts are undershorts that are meant to be worn under skirts and dresses. I have tried quite a few pairs but my favorite is this Jockey collab from Target. They are very thin so they don't make me hotter in the already hot Florida sun, they don't ride up, and they come in various lengths. I literally have 10 pairs.
I do still carry Megababe with me as an emergency backup (and it helps other places than thighs) but I am not kidding when I say I have worn these slipshorts for 14 hours in a theme park on a very regular basis. Since wearing them full time I have not once had a chafing issue. They will CHANGE YOUR LIFE. You're welcome, ladies.
Where do you buy said skirts?
Most of my clothing comes from the exclusive Targé Boutique (Target) and ASOS! I usually stick with denim cause they typically have pockets.
Here are a few of my favorites that are still available: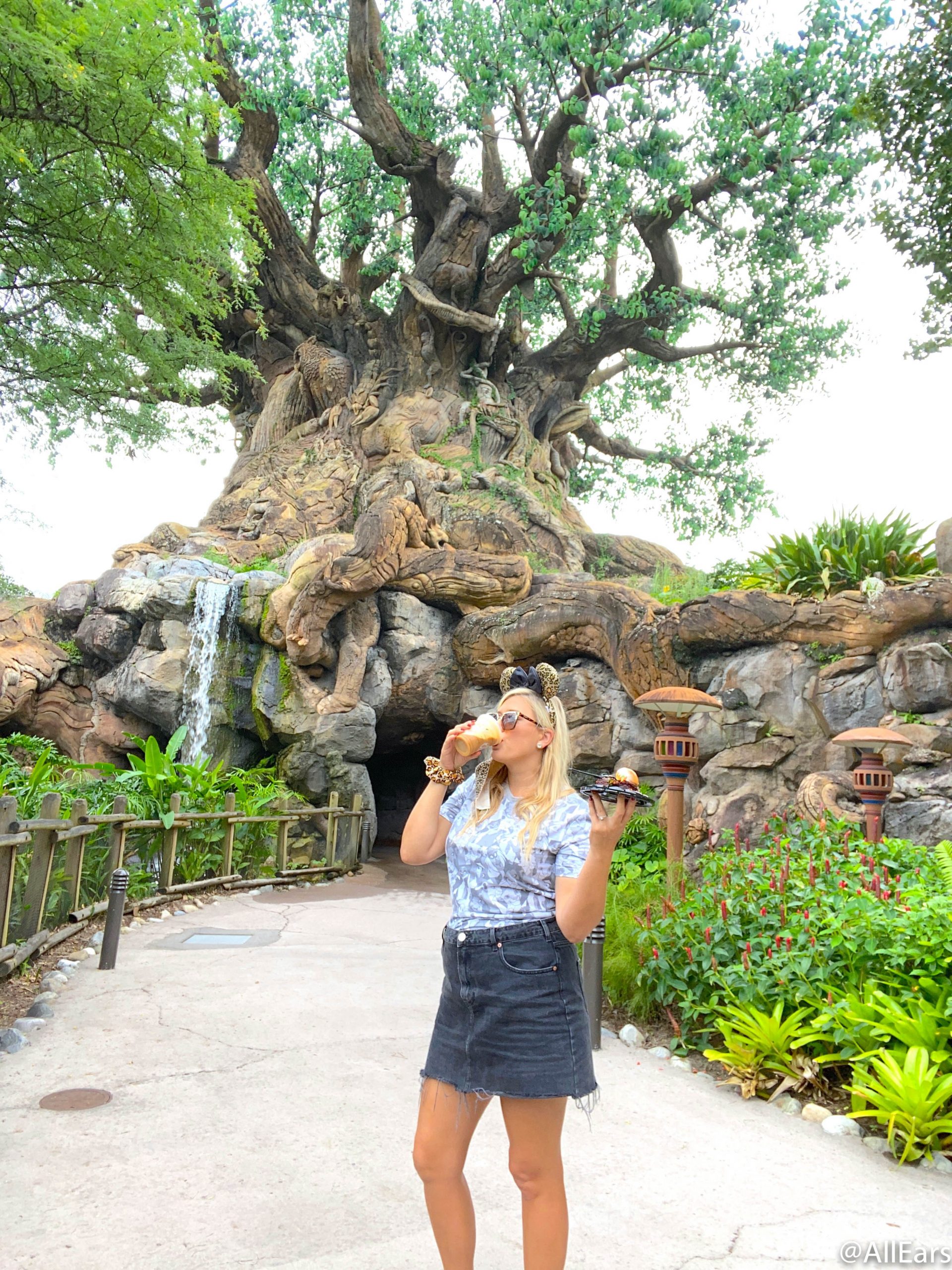 Black Classic Denim: Asos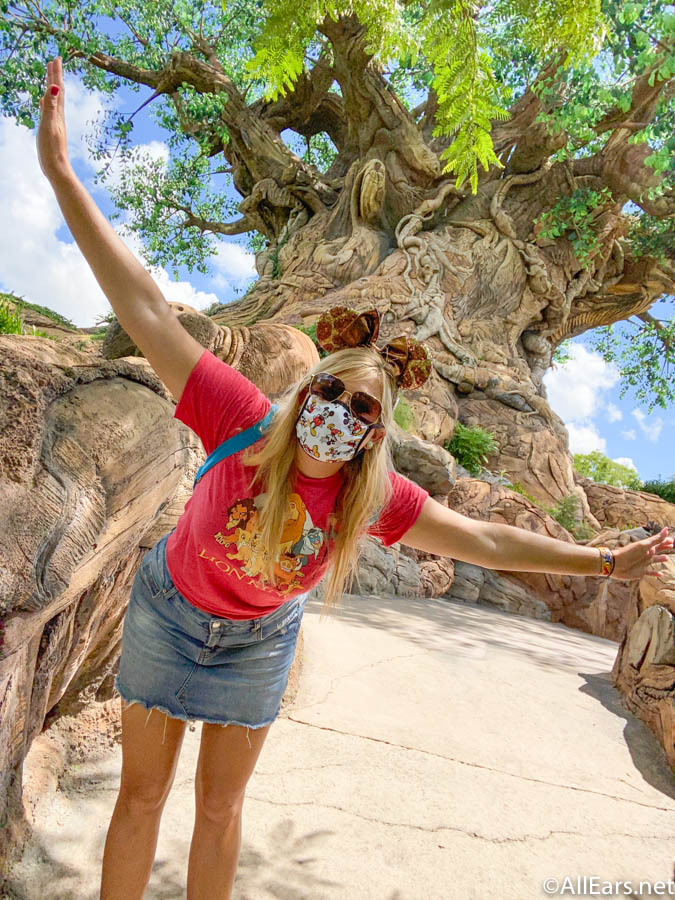 Front Seamed Denim: Target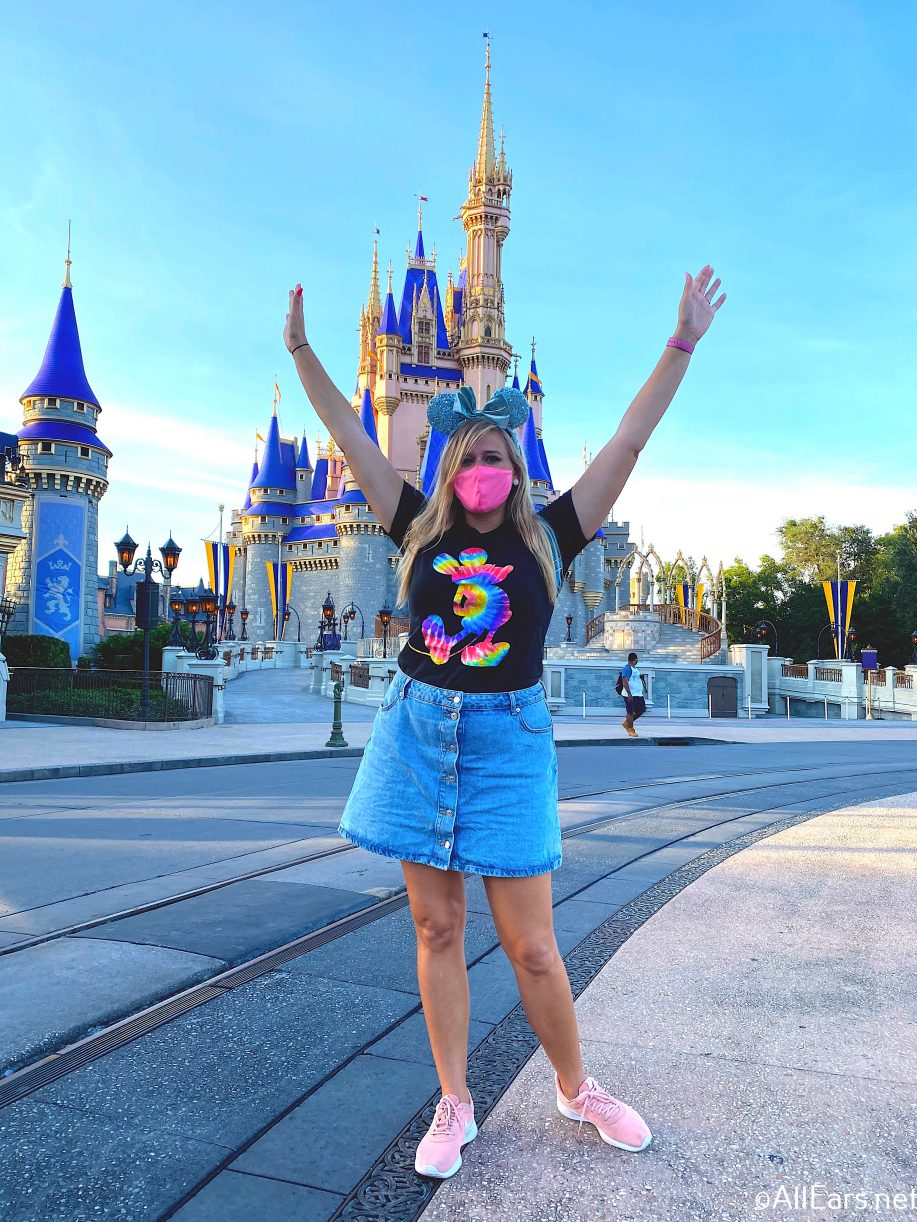 Blue Button Down: Asos
I also find denim A-line to be the most flattering cut on me, which is why I tend to stick with those!
What kind of shoes do you wear for all-day walking?
If there is one item of clothing that needs to be comfortable at Disney, it's your shoes. I walk anywhere from 14,000 to 20,000 steps on an average day, so I need shoes that can literally go the distance.
I wear sneakers 90% of the time. I'm not particularly loyal to any one brand, though I mostly own Nikes.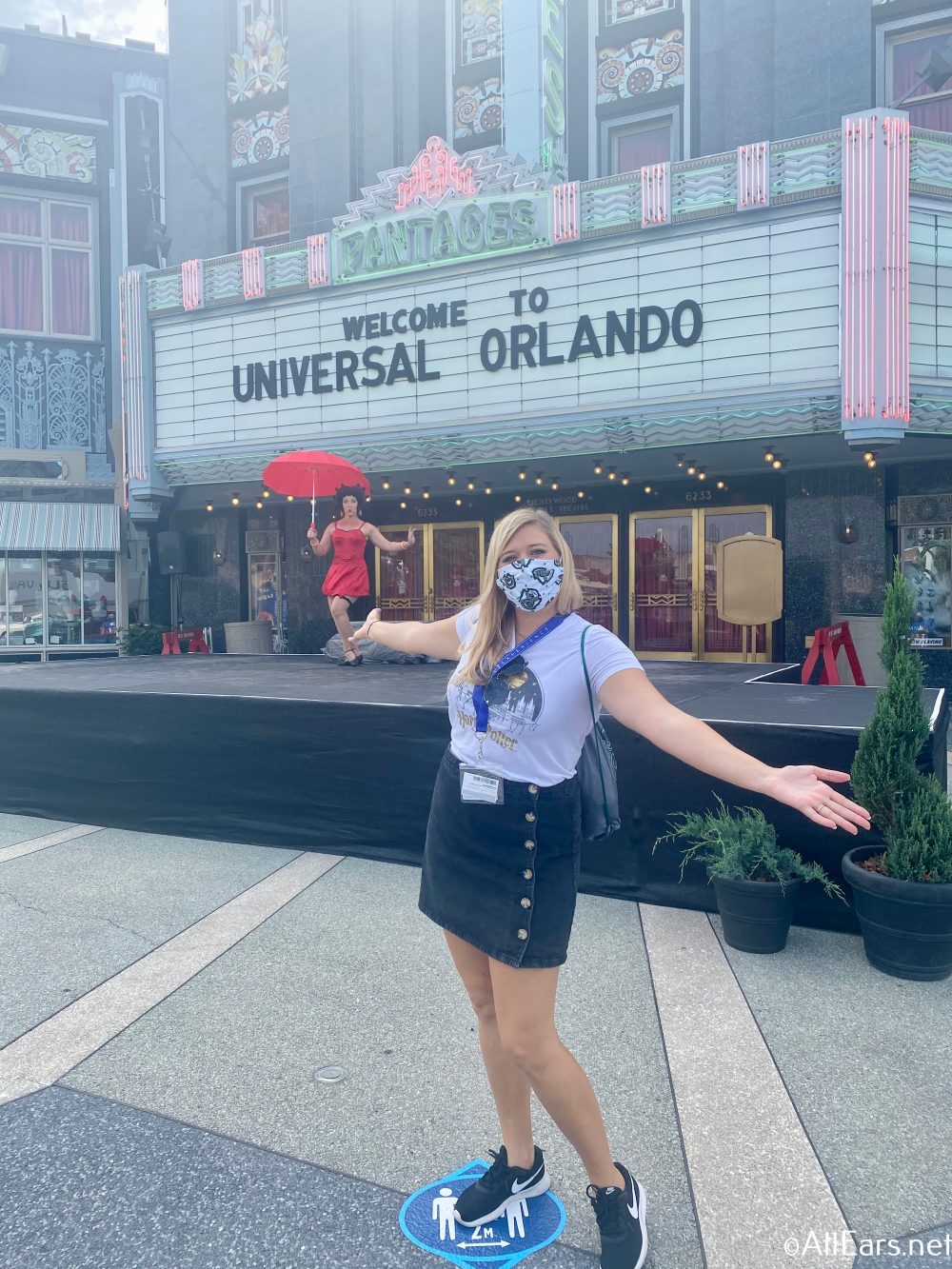 My go-to style is called the Tanjun (which is Japanese for simple) because they are…simple. I have three pairs! They're super lightweight and comfortable — both of which are very important for walking all day.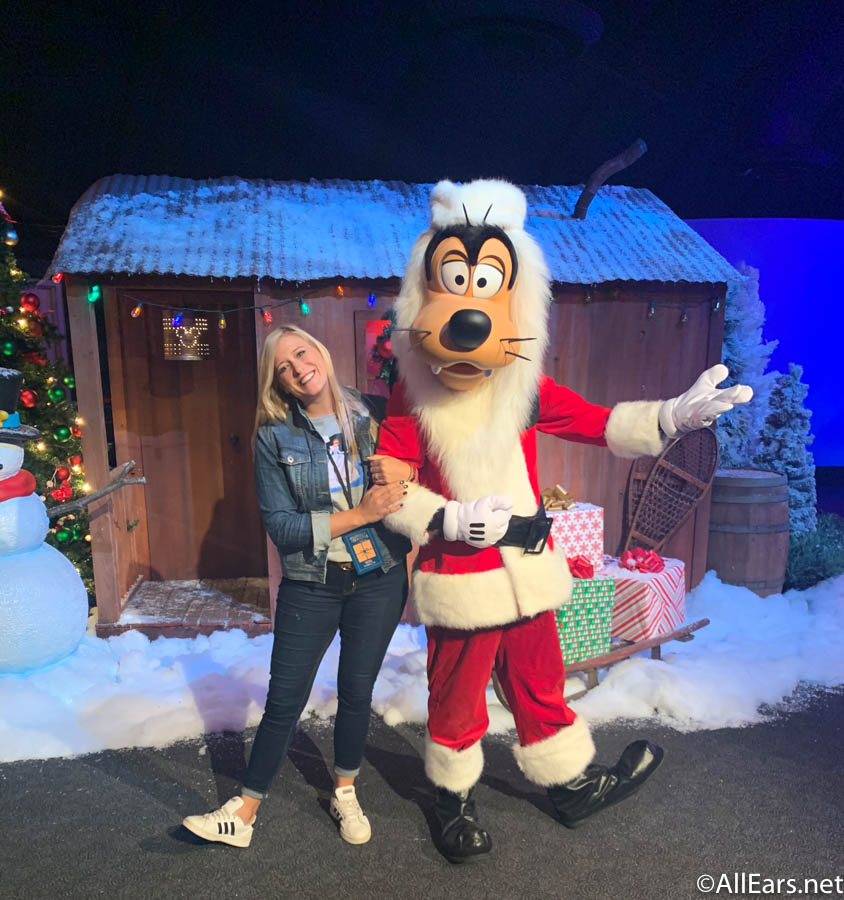 I also own a few pairs of Adidas Superstars. While very cute, I don't find these QUITE as comfortable in the toe area for a super long day. But a normal length day these do okay!!
No matter what shoes you decide on, make sure you break them in BEFORE you arrive at Disney. Practice walking in them — honestly up to five miles a day — so you're ready for a theme park!
What kind of lipstick do you wear that stays on all day?
While no lipstick I've tried stays on perfectly all day, a few of my favorites do a pretty dang good job.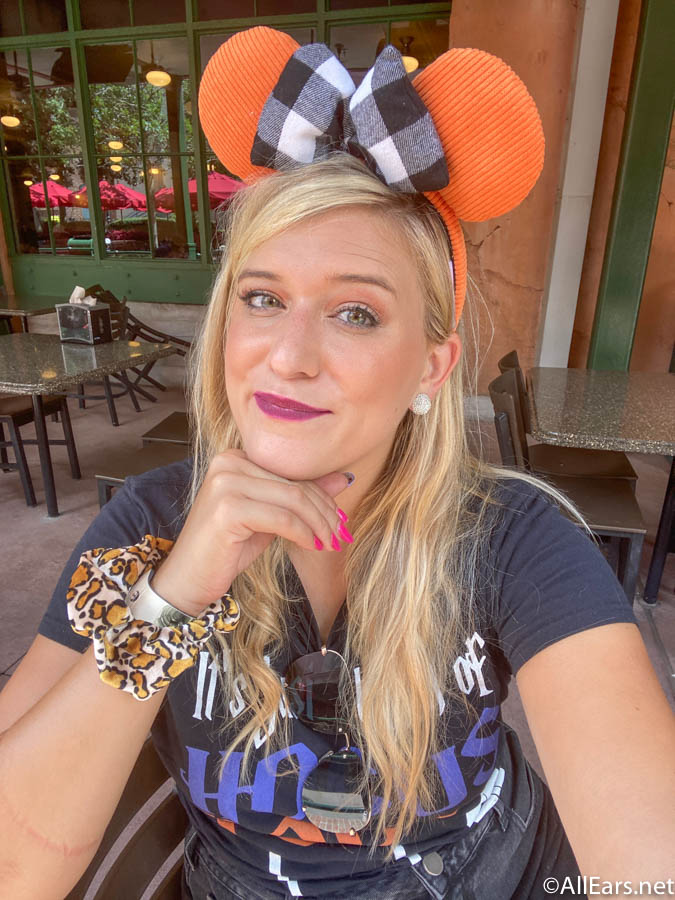 One I really enjoy is this Maybelline Super Stay Matte. It stays on pretty well (even under a mask!) and it's also the lipstick that has survived days at Typhoon Lagoon and Castaway Cay.
I also like that it's $9, because I can buy lots of colors without guilt.
My other go-to is Lipsense. It's kinda a pain because you need a gloss and a color to make it work, and it's one of those MLM products you have to find a distributor to buy from. Also, it's $25 a color (not counting the gloss).
But all that said, OMG does it work. It easily stays on all day, through many drinks and treats. And it also stays on very well under the mask — but sometimes needs touch-ups because the gloss doesn't hold up quite as well as a matte.
I've tried to stop buying Lipsense because my bank account hates me, but I keep coming back.
Where do you get your Disney and Universal shirts?
Like I said earlier, the easiest way for me to make a cute theme park outfit is to pair a cute themed t-shirt with one of my many skirts.
I buy most of them at Target, the parks themselves (or on shopDisney or Universal's online shop), and occasionally Amazon. Another great under-the-radar spot is Uni-qlo, the Japanese department store in Disney Springs. I've also gotten some very cute ones from Disney Food Blog's Teespring shop.
Pro-tip: I often buy kid's t-shirts in the biggest sizes possible. They're cheaper and they have cute styles!
Here are links to a few of the most-requested ones that are still for sale!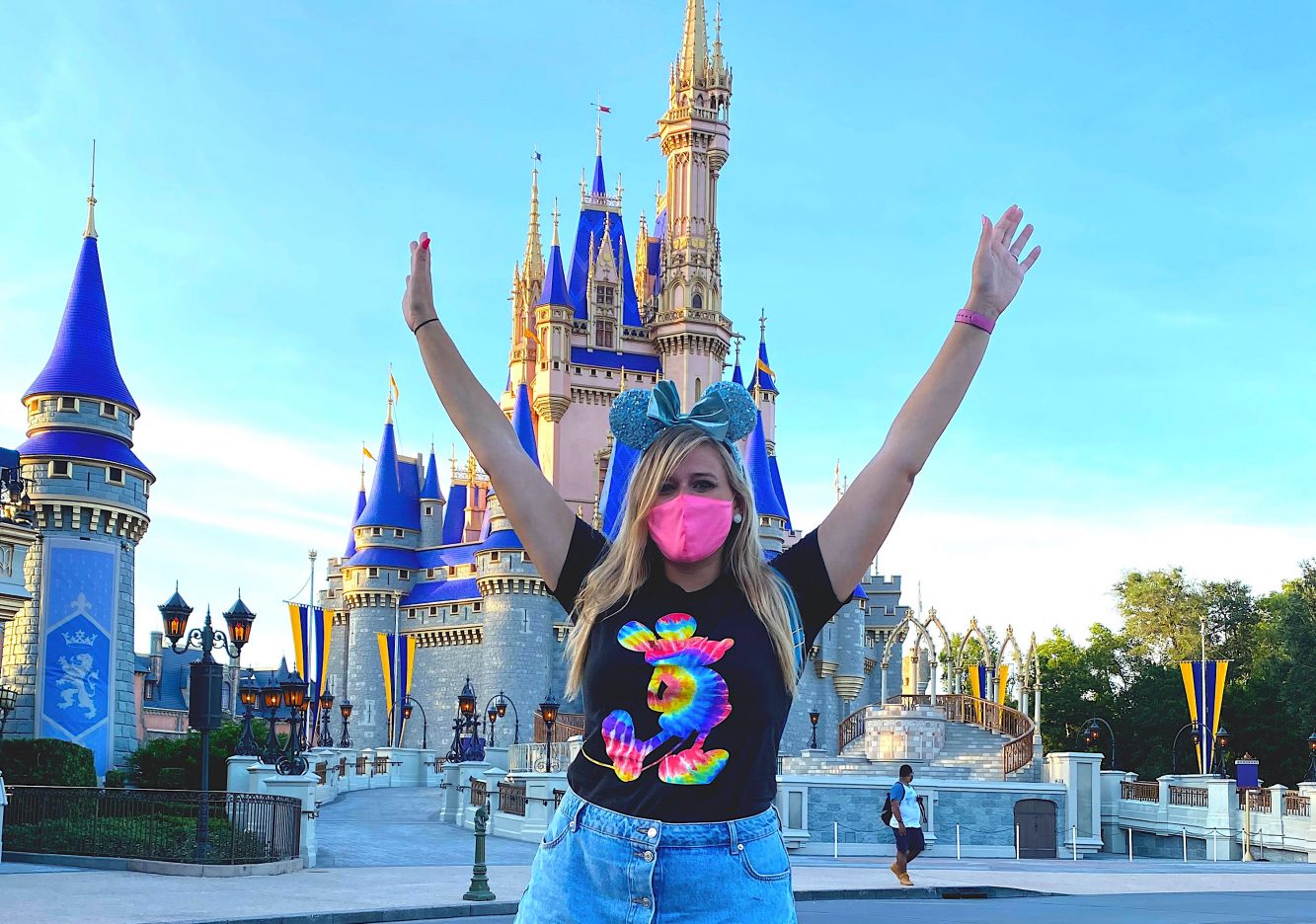 Gray Minnie T-Shirt: Target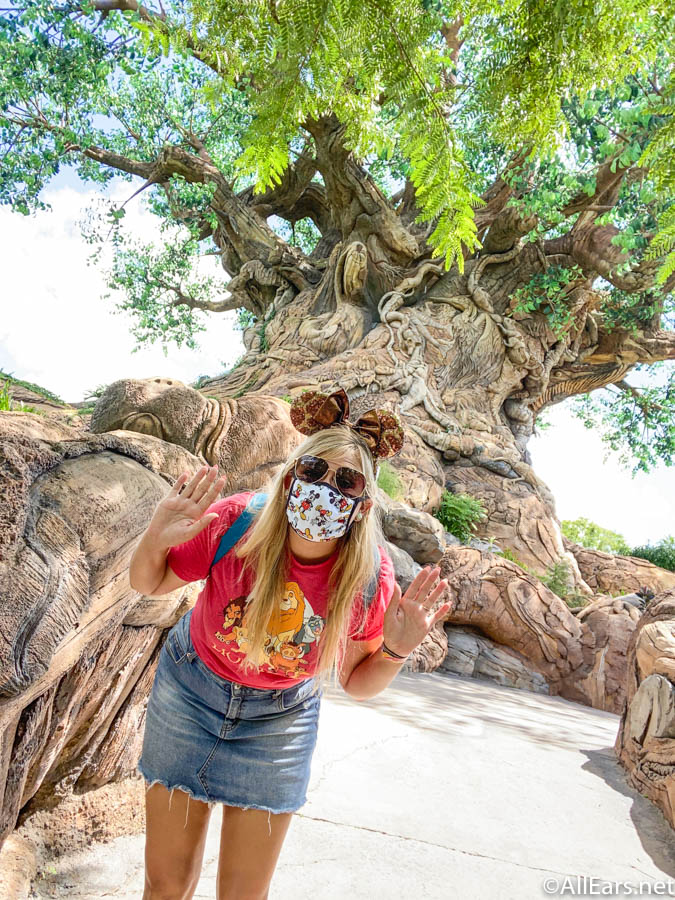 Disney TWO PACK Tees: Amazon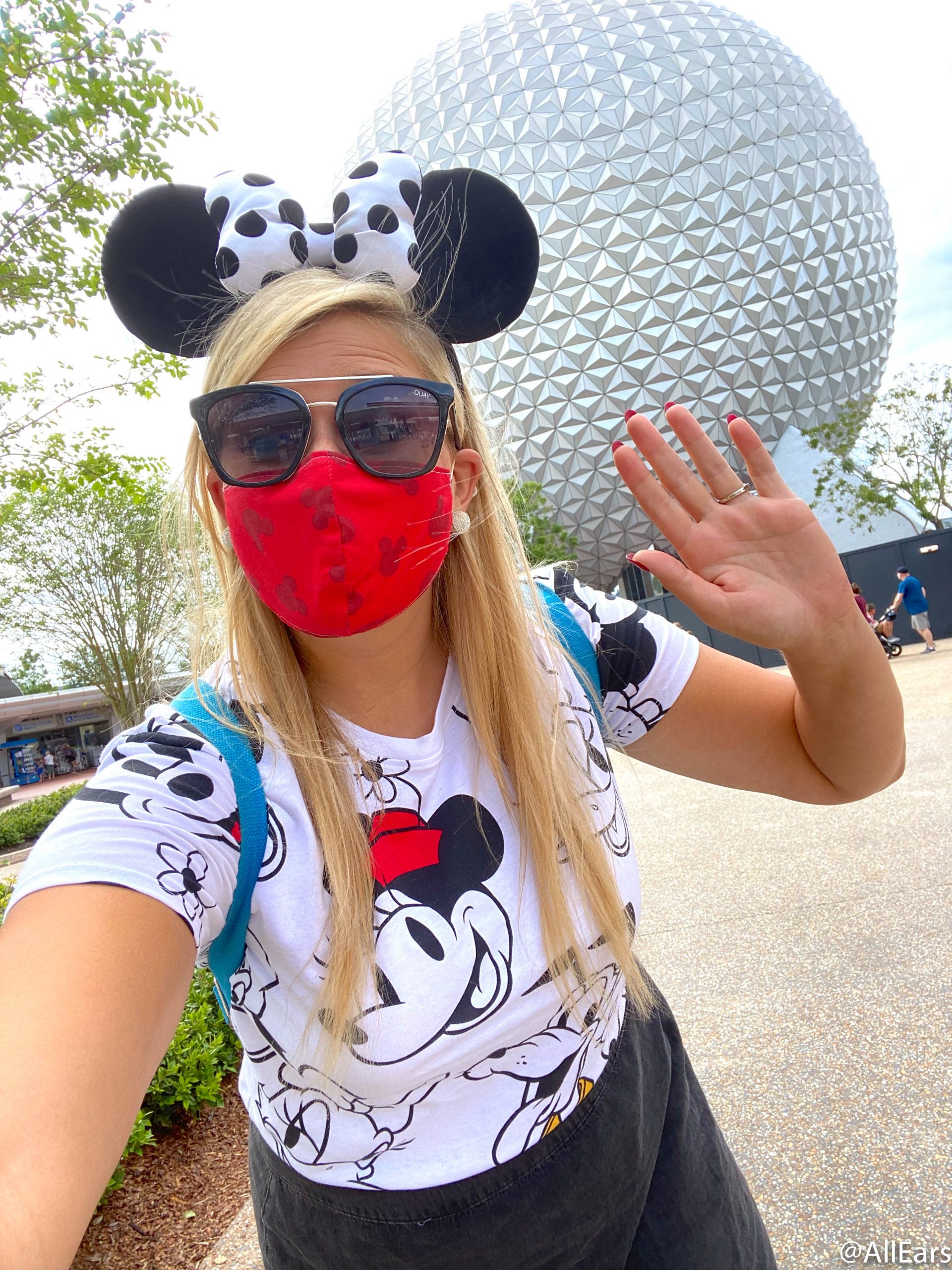 Princess Kindness Tee: Target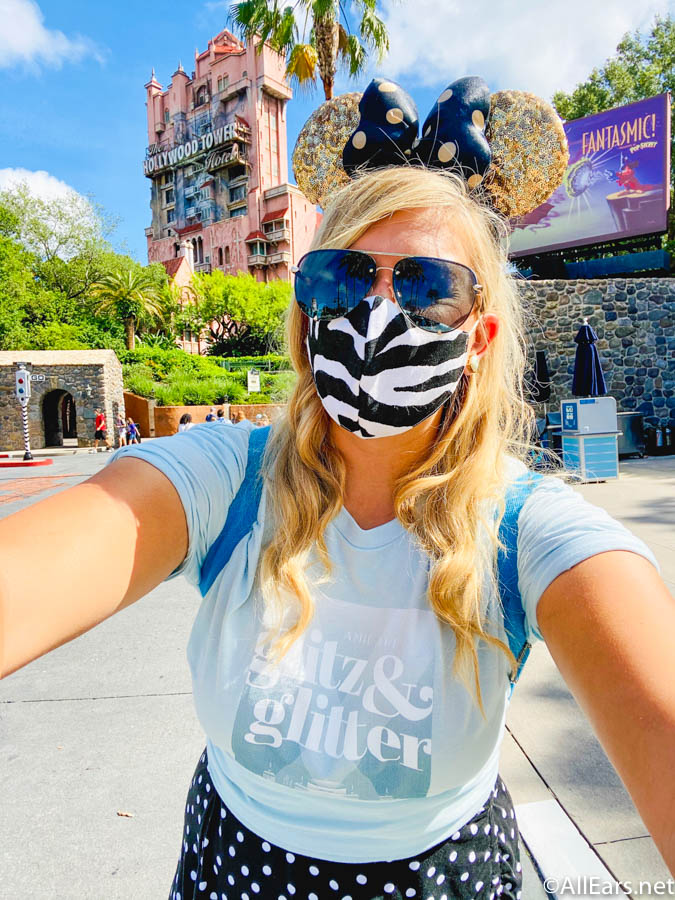 Tower of Terror Glitz and Glitter: Disney Food Blog Shop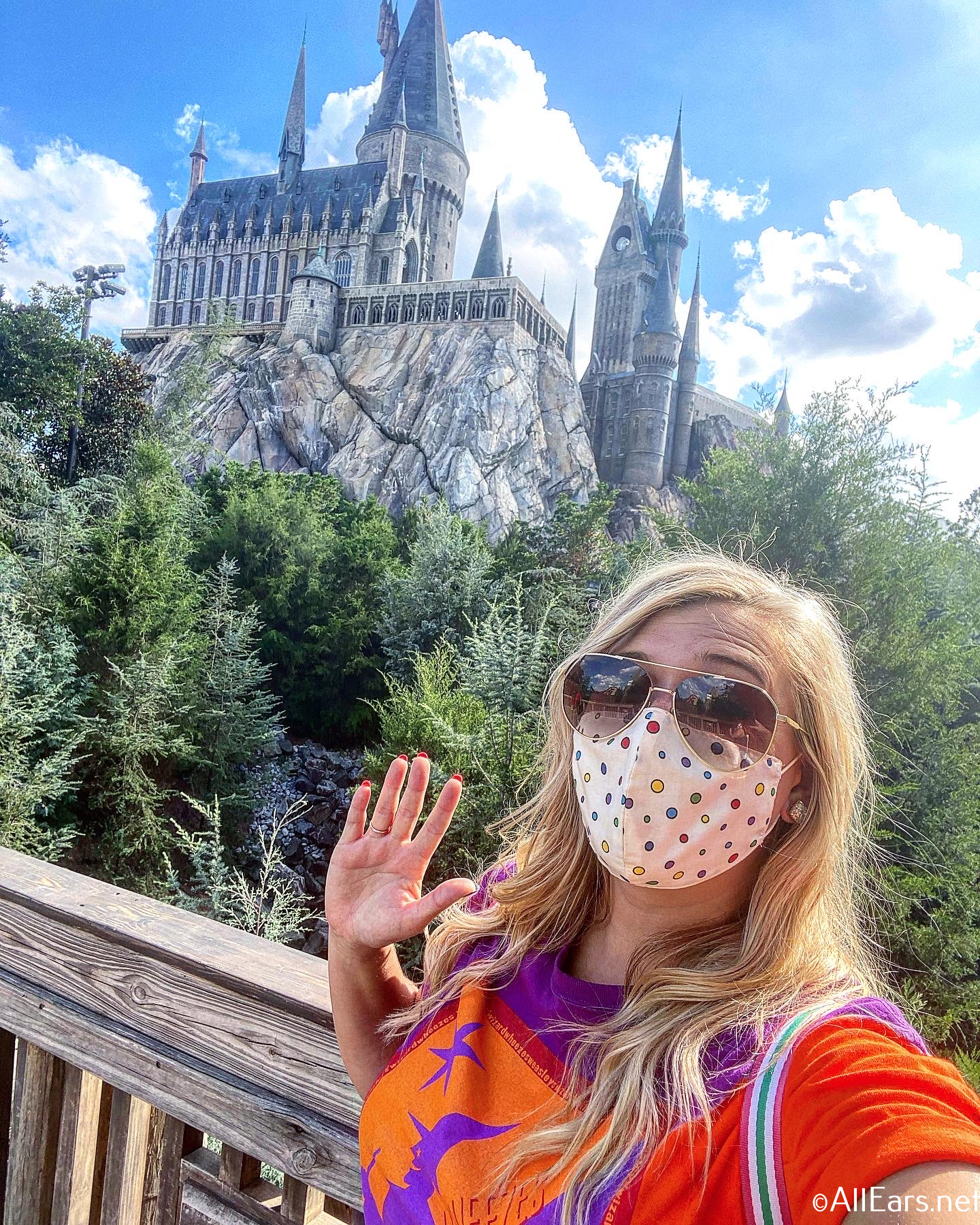 Harry Potter Tee: Box Lunch
Basically, tuck a cute t-shirt into a cute denim skirt (or tie it up) and you'll immediately look put-together in my book.
What do you wear for rain?
You DO have to prepare for rain in Florida, even when it says there's no chance of rain. That's a lie. There is always a chance of rain.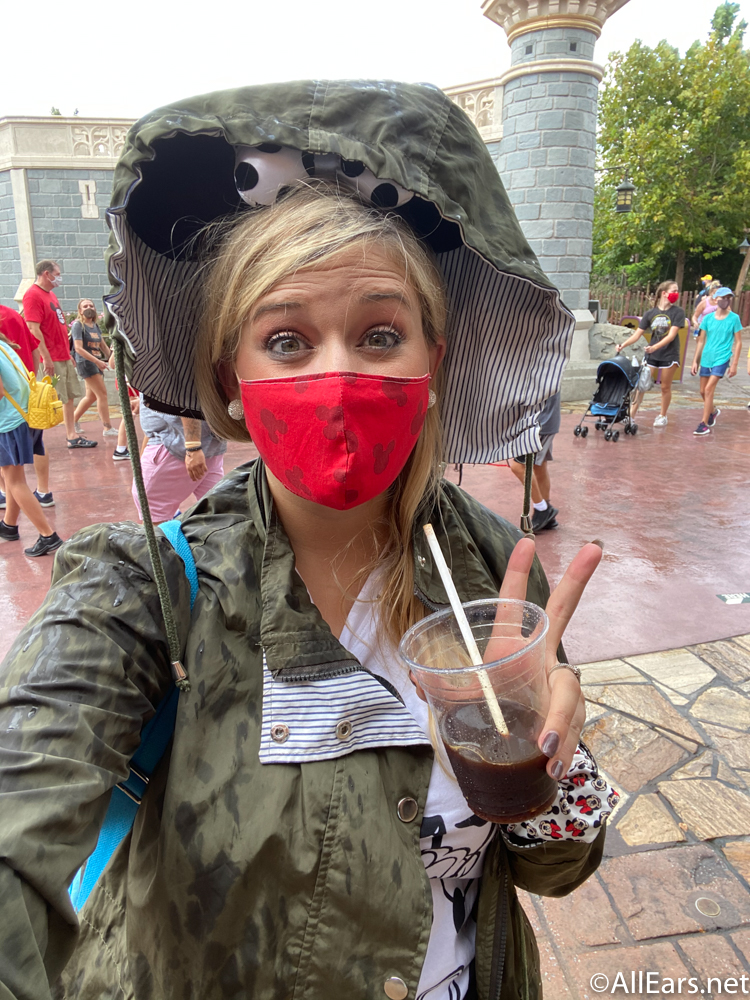 This is my go-to rain jacket. It folds up pretty small so I can shove it in my backpack, and it's thin so it doesn't make me too hot! Plus I love the olive green and pin-stripes in the sleeves and hood. And it's a great price!
I also bring a pair of water-proof Target sandals with me when it looks like rain. My particular pair isn't available anymore, but they could come back! They are knock-offs of these Birkenstocks, which I have only heard great things about.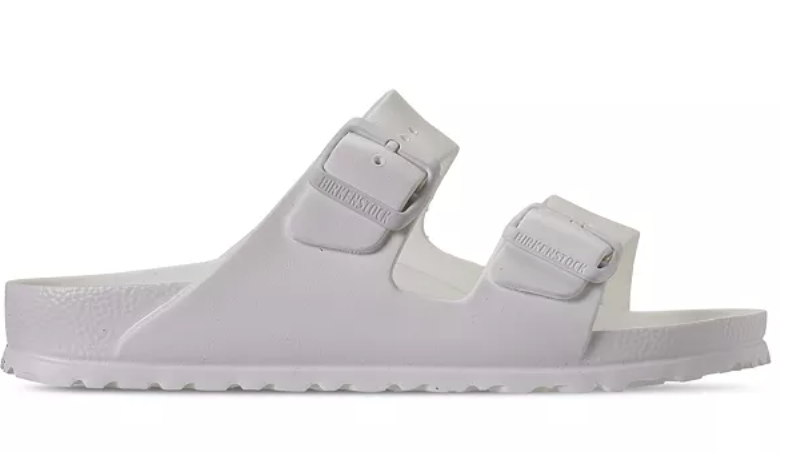 So there you have it: my tried and true favorite brands and products for being cute AND comfortable in the theme parks! Thank you for sending in your questions — I hope this was helpful when you're gearing up for your next park trip! If just one person discovers the beauty and magic of slipshorts, I'll consider this article a success.
Join the AllEars.net Newsletter to stay on top of ALL the breaking Disney News! You'll also get access to AllEars tips, reviews, trivia, and MORE! Click here to Subscribe!

What are your best park fashion tips? Share in the comments!