It's pretty hard not to notice the iconic Cinderella Castle at the center of Walt Disney World's Magic Kingdom (especially now that it's turned from a muted gray to super pink!), but some things in the Most Magical Place on Earth are a bit more obscure.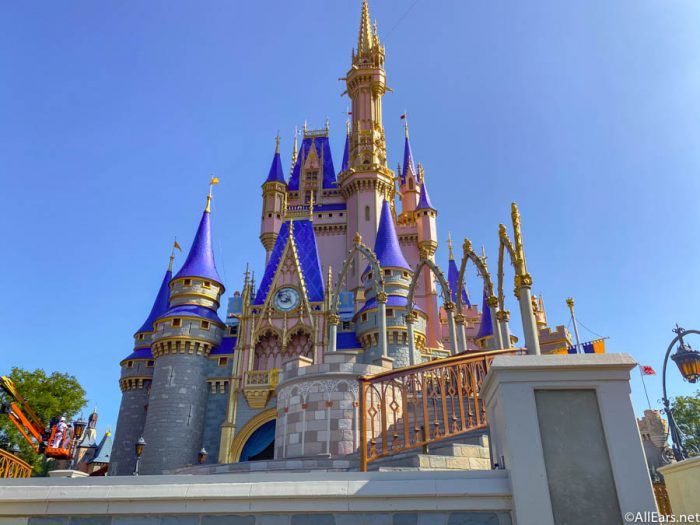 That's why we're taking you on a journey with us to spot
a few hidden treasures

you might have missed!
1. Tom Sawyer Island
Did you know Magic Kingdom has its own private island? Tom Sawyer Island in Frontierland is only accessible by river raft, which makes it a relatively exclusive part of the Park!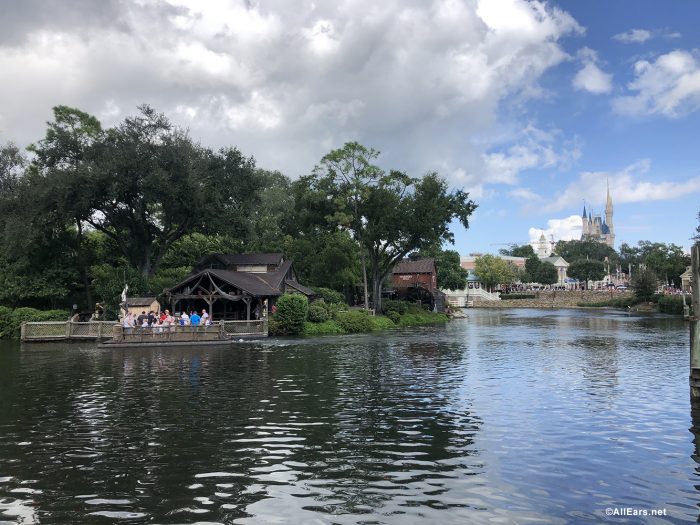 A lot of guests tend to overlook Tom Sawyer Island, thinking it's just there for the scenery. Others just don't have enough time in their vacation plans to leave the mainland — which is a real shame if you ask us!
On an especially busy day at Magic Kingdom, this little island oasis is the perfect getaway from the crowds. Tom Sawyer Island even has a Quick Service restaurant that opens certain times of the year (mostly the holiday season when the parks are REALLY packed!) It's called Aunt Polly's, and it serves some of the best Root Beer Floats!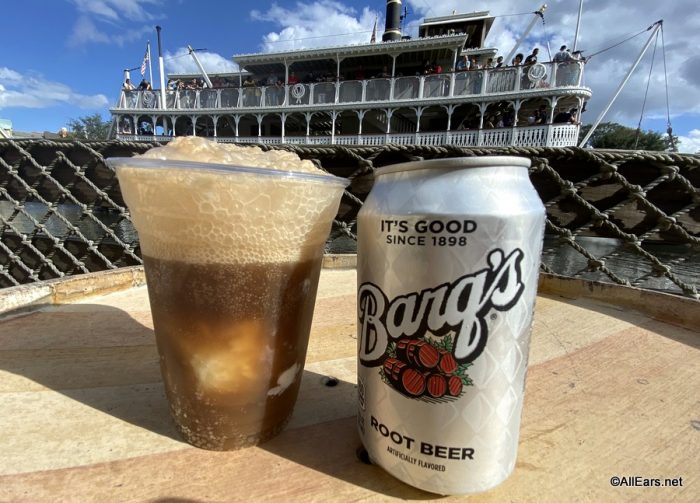 Kids will love playing at Fort Longhorn and exploring the island's caves. If you haven't been to Tom Sawyer Island on any of your Disney World trips yet, try to squeeze it in on your next vacay!
2. Frontierland Shootin' Arcade
Remember that old-timey shooting gallery that existed long before Buzz Lightyear's Space Ranger Spin in Magic Kingdom or Toy Story Midway Mania at Disney's Hollywood Studios? Well, guess what? It's still THERE!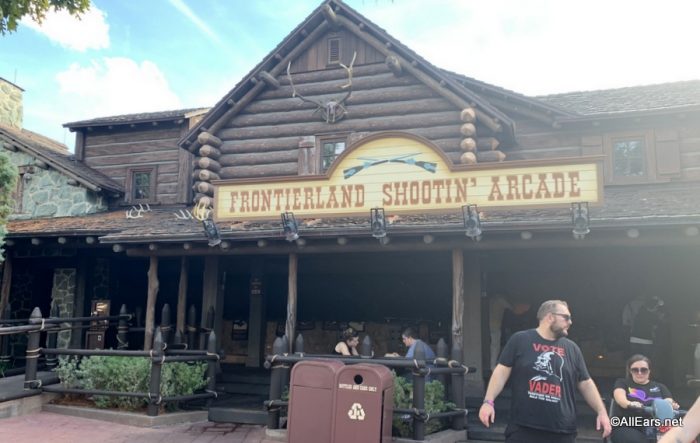 Even though Disney World has added a bunch of new-fangled shooting games and high-tech attractions to its Parks, we love the timeless Frontierland Shootin' Arcade. We've probably hit the bottles, tombstones, buildings, and buzzards at least a dozen times!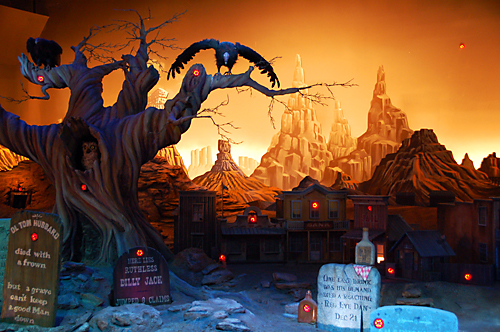 And if you've never brushed up your sharp-shooting skills, don't worry! The game is 100% safe. The replica .54-caliber Hawkins buffalo rifles use infrared light to "hit" the light-up targets while no projectiles are ever fired.
3. A Pirate's Adventure – Treasures of the Seven Seas
By now, most folks have heard of Sorcerers of the Magic Kingdom, an immersive role-playing game, but pirate fans have their own secret adventure! It's like a scavenger hunt, and it's called A Pirate's Adventure!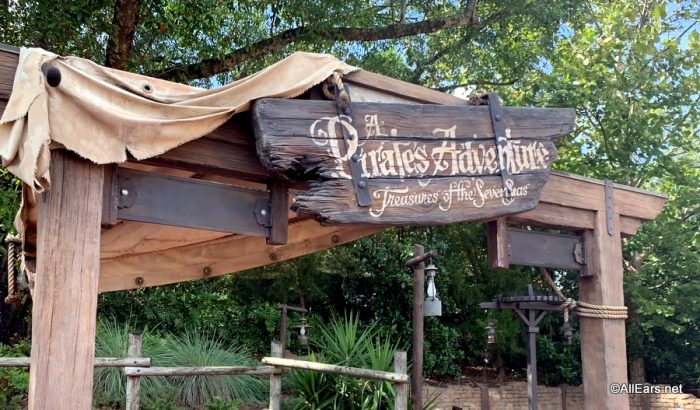 To participate in the missions, all you need to do is head over to the outpost located in Adventureland. There is no entry fee, and each of the five missions takes about 20 minutes to complete.
You'll receive a talisman decoder that allows you to read a special treasure map. You'll have to search all over Adventureland for the secret treasures, and when you do, you'll receive a treasure finder card. If you successfully collect all 5 cards, you'll be issued the sixth and final card which is signed by Captain Jack Sparrow!
You might see him in Adventureland over by Pirates of the Caribbean, so be sure to stop and say ahoy or whatever greeting swashbucklers are using these days!
4. Ye Olde Christmas Shoppe
While there's no shortage of great souvenirs to go around at Magic Kingdom, one of our favorite Liberty Square stops is Ye Olde Christmas Shoppe! No matter what time of year it may be, it's never too early to go ornament shopping!
Sure, you'll find Christmas ornaments and other holiday decorations at other locations (especially if it's right around the holidays), but Ye Olde Christmas Shoppe is one of the few places that will personalize your ornament for you!
You can have a one-of-a-kind unique keepsake customized with your family's names, the date of your trip, or anything you'd like to commemorate! The personalization is done by hand, and the cost varies based on how intricate you'd like it to be, but the turnaround time is pretty fast, and you can pick it up on the same day once it's finished.
5. Silhouette Artists 
A little while back, we told you about one Disney World's absolute BEST souvenirs — a portrait of yourself or kids made by one of the Parks' Silhouette Artists!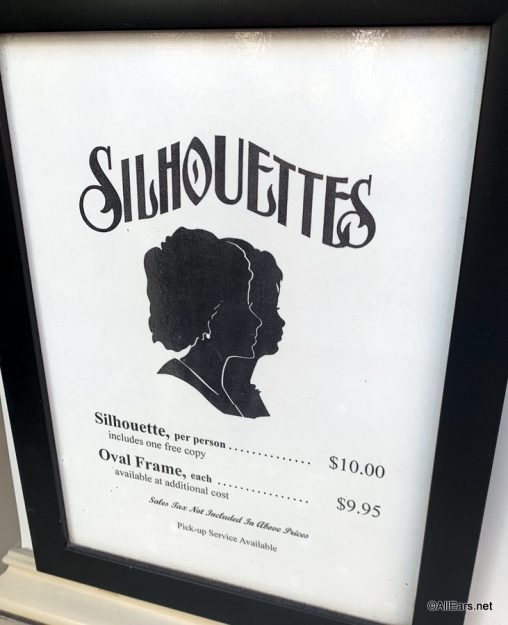 In fact, there are two locations at Magic Kingdom that are bringing this lost art back to life each and every day. You'll find the silhouette cart halfway down  Main Street, U.S.A. to the right when you're facing Cinderella Castle (on what's known as Center Street). You'll also find a Silhouette Artist set-up near the entrance to Liberty Square.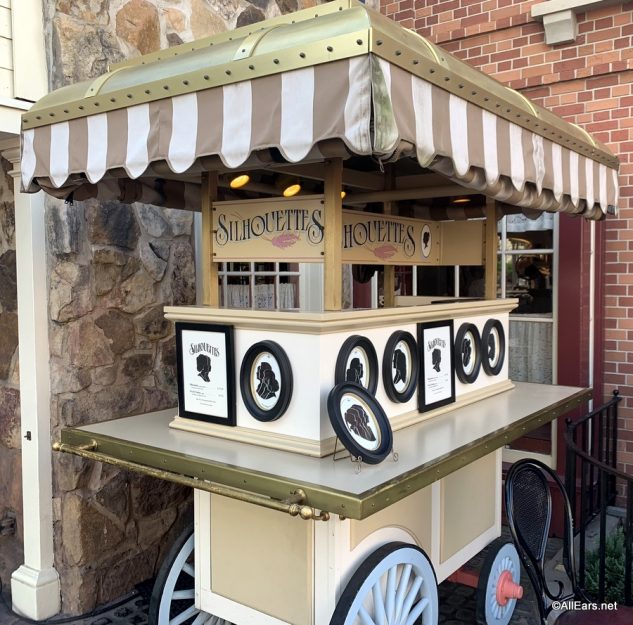 Each silhouette is lovingly cut by hand, but it only takes a few minutes for these seasoned pros to perform. If you bring in a picture of your cat or dog, the Silhouette Artists can even make a portrait of your pet for you!
6. Live Entertainment
Magic Kingdom's daytime Festival of Fantasy Parade and nighttime Happily Ever After fireworks display are some of the Park's showiest spectacles, but there's a bunch of less flashy entertainment all around you! Take for example the Ragtime pianist you'll find outside Casey's Corner filling the air with sweet tunes!
And we can't forget to mention one of our favorites astro-organists, Sonny Eclipse. Okay, maybe he's an animatronic, but to us, he's ALIVE! You can usually find the lounge singer crooning at Cosmic Ray's Starlight Cafe in Tomorrowland. Find a seat nearby to hear his music while enjoying some much-needed AC!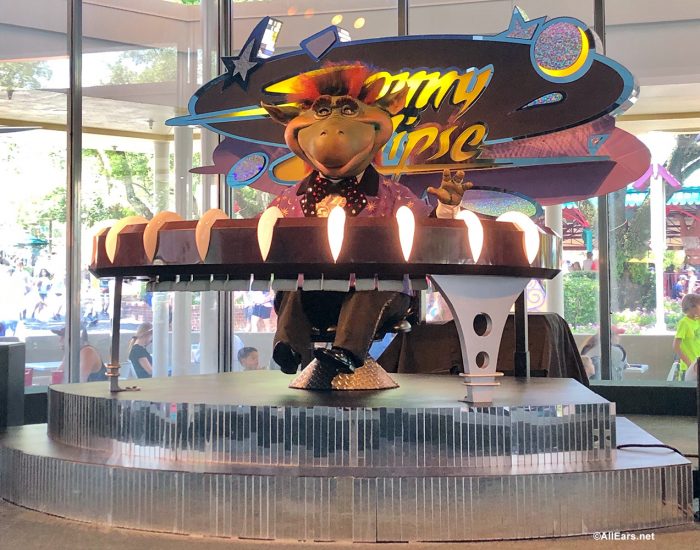 The Main Street Philharmonic makes appearances at Magic Kingdom every now and then! You'll hear them trumpet (or trombone?) their arrival!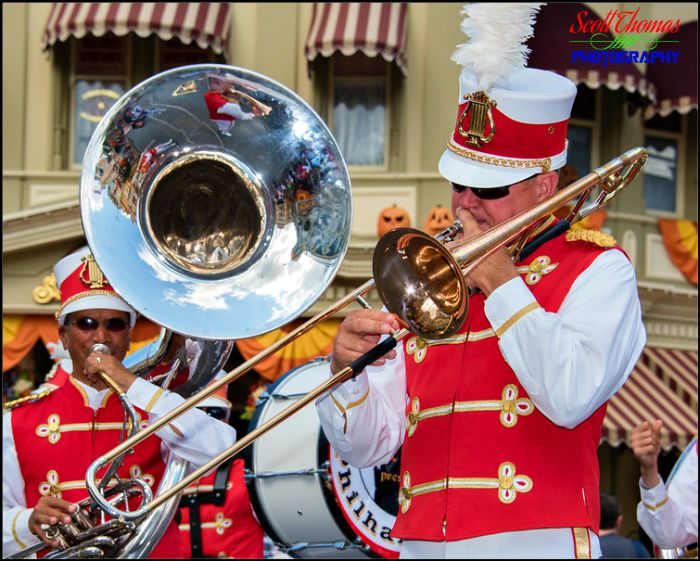 You might also catch the Main Street Trolley Car Show if you arrive at the Park early! It's a lively performance featuring swing dancing and lots of singing by the Citizens of Main Street, a colorful group of Cast Members!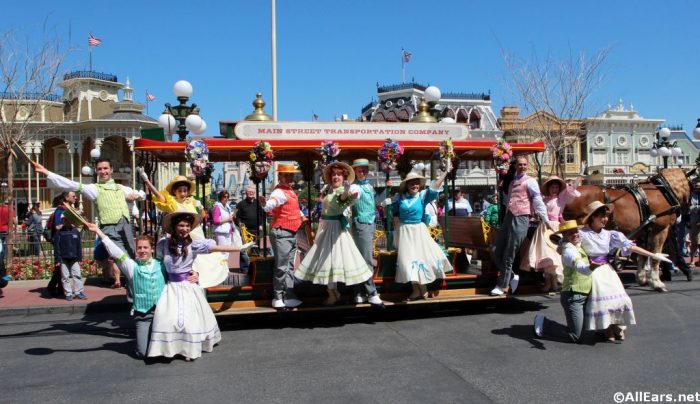 Click here to learn more about the trolley and
Magic Kingdom's other Main Street, U.S.A., vehicles

!

As you can see, there's plenty of things you might have missed at Magic Kingdom depending on what time you've arrived or which parts of the parks you've frequented. We hope you've found something on our list you're excited to try on your next Disney World trip!

Which of these overlooked experiences have you tried? Let us know in the comments!