If you've ever been to Disney World, you know that the weather can be WILD.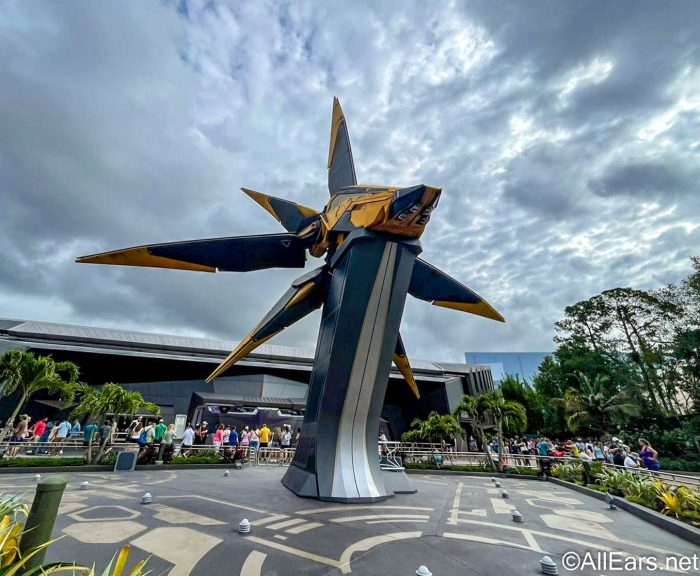 One second the sun could be shining, and the next there's rain pounding down on you as you rush to find shelter. From hurricanes and intense heat to flood advisories and weather that can lead to flight delays, there are a lot of weather-related things to be prepared for. And recently EPCOT experienced a unique weather situation you need to be aware of.
On September 15th, 2022, there were reports of a tornado-like cloud near EPCOT. Was it actually a funnel cloud? In this instance, it looks like the answer to that question is "yes."
ClickOrlando.com, powered by News 6, shared that the National Weather Service in Melbourne after closely examining the photos and videos taken confirmed that a "brief funnel cloud developed early in the evening." The National Weather Service noted that "no touchdown was reported."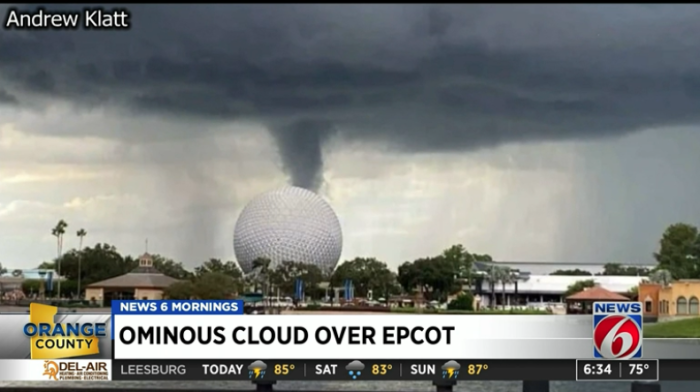 The News 6 meteorologist Jonathan Kegges previously reported could have been a scud cloud, as it was difficult to determine if the cloud had been rotating or not. Kegges pointed out that scud clouds can often resemble funnel clouds or tornados, but scud clouds are different because they form in the moist area underneath a thunderstorm updraft. Fox 35 Orlando had also previously reported it as a "scud cloud."
But additional video was later sent in and that showed the cloud rotating, which served to confirm that it was a funnel cloud.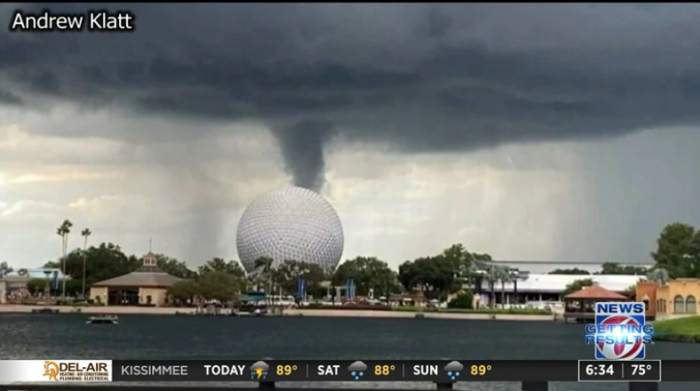 A funnel cloud is defined by the National Weather Service as "A rotating column of air not in contact with the ground, extending from a towering cumulus or cumulonimbus base. Funnel clouds are found at the rear of the storm, usually from a wall cloud."
What's the difference between a funnel cloud and a tornado? As Fox News points out, "As long as it doesn't reach the ground, it remains a funnel cloud." If the funnel cloud makes contact with the ground or has a dust whirl beneath it or a has a debris cloud, then it can generally be classified as a tornado.
The National Weather Service points out that it is important to beware of tornado look-alikes, like scud clouds. They point out that scud clouds lack organized, persistent rotation. So if you are looking at something and trying to note whether it is a funnel cloud or not, that rotation appears to be key.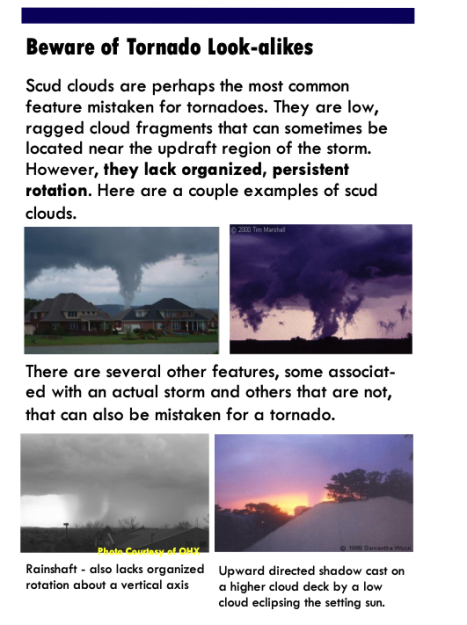 All of this might have you wondering how often tornados impact the Orlando area. According to ClickOrlando.com, "tornadoes frequent east Central Florida more than you think." Most notably, there were some tornados that impacted Central Florida in 2007, and there was a Central Florida tornado outbreak in 1998 — at which time 7 tornados "ripped" through the Central Florida area. ClickOrlando.com notes that the most active period for tornados in Central Florida is from May through October, but most of the tornados that form are (typically) small and brief.
In the past, we have seen tornado watches issued for parts of Florida near or including areas where Disney World is located, a tornado warning issued for Orange County (where part of Disney World is located), and other severe weather situations.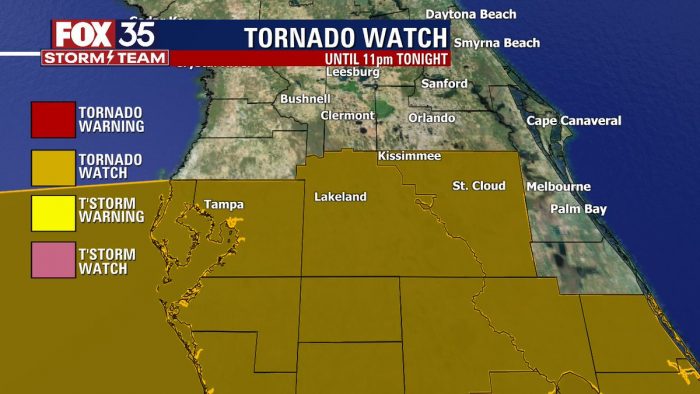 Though it may not be an everyday occurrence to see a funnel cloud hovering near EPCOT, it is something that can happen, and that's important to be aware of.
If you find yourself in a situation similar to this one, where a funnel cloud appears to be near Disney World, what should you do and what can you do right now to prepare? Well, there are a few things.
First, you'll want to be aware of what alerts mean. If a tornado watch has been issued, you should be prepared. That alert means that tornados are possible in and near the watch area, so you should be ready to act quickly if you suspect a tornado is approaching. If a tornado warning has been issued, the National Weather Service notes that you should take action, as it means a tornado has been sighted or indicated by the weather radar.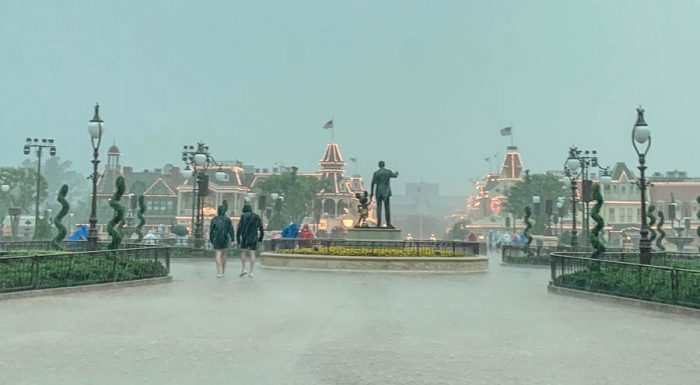 What things should you do to be safe? If a tornado warning has been issued, seek shelter within an interior room on the lowest floor of a sturdy building. You'll want to avoid windows. 
There are also some steps you can take to be ready for potentially severe weather in Disney World. First, be sure to check the weather forecast before and during your trip for the latest updates. Discuss the potential of severe weather with your family so they can all be prepared as well, and come up with a plan in case severe rain, winds, or other weather impacts your trip.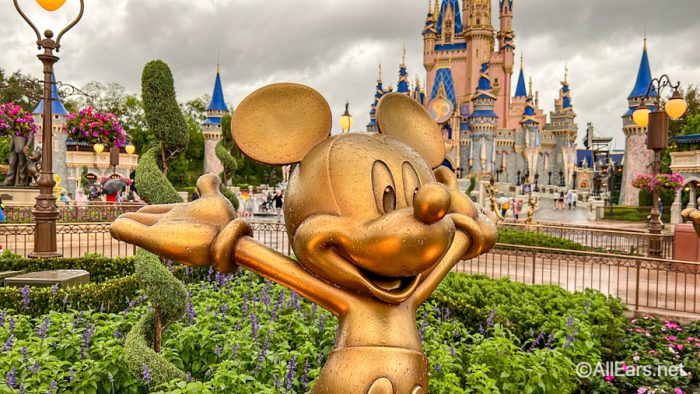 If you're looking for updates, you may want to look at the Twitter page or website for the National Weather Service — Melbourne. They're the ones that generally handle the Orlando area, so they can be a great resource.
For general weather concerns, come prepared with the essentials in your bag. Whether you're preparing for heat, rain, wind, etc. make sure you bring those ponchos, umbrellas, water bottles, and other essentials, so you don't need to rush to purchase them in the park (at which point they'll cost you a lot more).
Click here for the ultimate summer and heat survival guide, or click here for the Amazon items you need for rainy days in Disney World.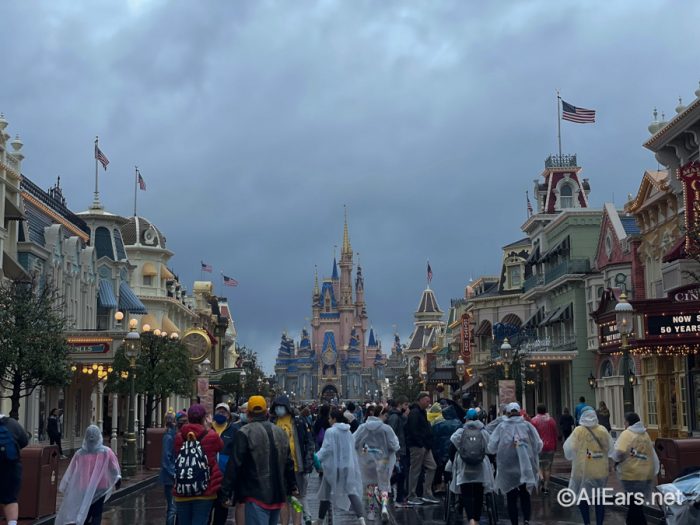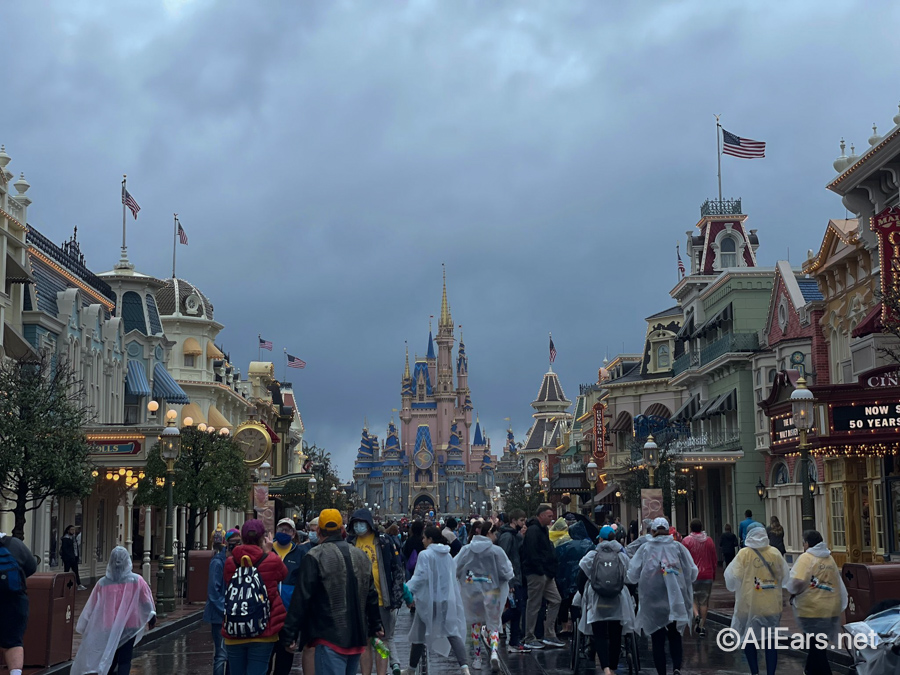 The key here is to come prepared and ready for the severe weather that might impact your trip.
For now, it looks like the weather in Orlando has settled a bit. Only a rip current statement was in effect for Coastal Flagler Region at the time of the writing of this post. But you can continuously check with ClickOrlando.com throughout your trip for weather alerts. We're also on the lookout for weather alerts and will share those with you.
We'll keep an eye out for more news and let you know what we find. Stay tuned for more details.
Have you ever seen an ominous cloud in Disney World? Tell us about your experience in the comments.