For the past few weeks, we have been all around Walt Disney World to get a first-hand look at how the resort has changed in the wake of the current health crisis.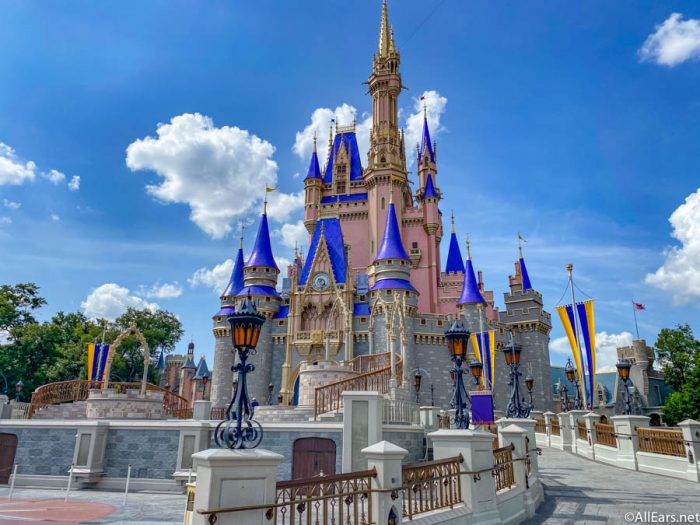 Once the resorts started to reopen on June 22nd and the theme parks began their previews on July 7th (officially reopening to the general public July 11th and July 15th), we really started to get the full picture as to what a Disney World vacation looks like right now.
With 2020 packages and tickets on sale, many folks may begin to wonder if a trip this year is worth it. There are certainly a lot of factors to consider, from the new Disney Park Pass Reservation System to the overall cleanliness and safety within the parks and resorts.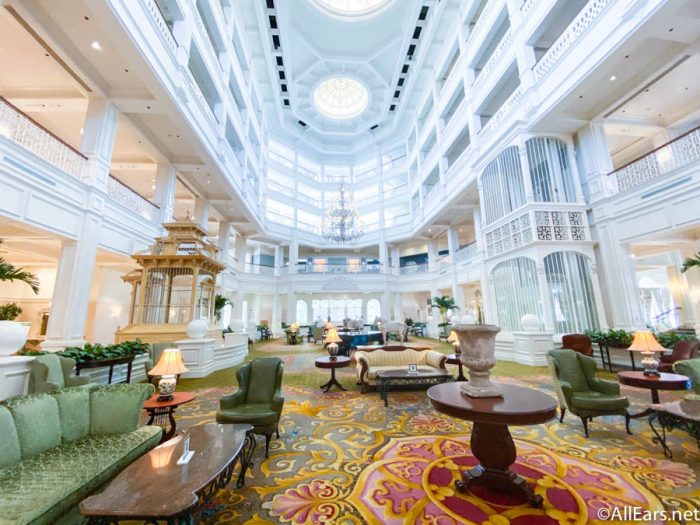 With 2020 packages and tickets on sale, many folks may begin to wonder if a trip this year is worth it. There are certainly a lot of factors to consider, from the new Disney Park Pass Reservation System to the overall cleanliness and safety within the parks and resorts.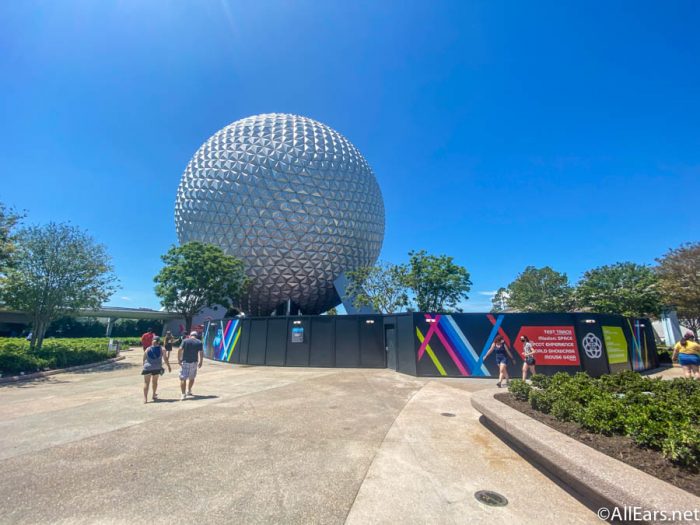 So, should you go to Disney World right now? While that decision is entirely up to you and is different for each individual, we're going to break down several factors to consider when it comes to making your choice.
Crowd Levels and Disney Park Pass
One of the biggest question on everyone's minds going into the phased reopening was just how busy the parks would get. The Cast Member and Annual Passholder Previews both had drastically low crowds, but we got a better idea of what to expect once the parks started to officially reopen to the general public.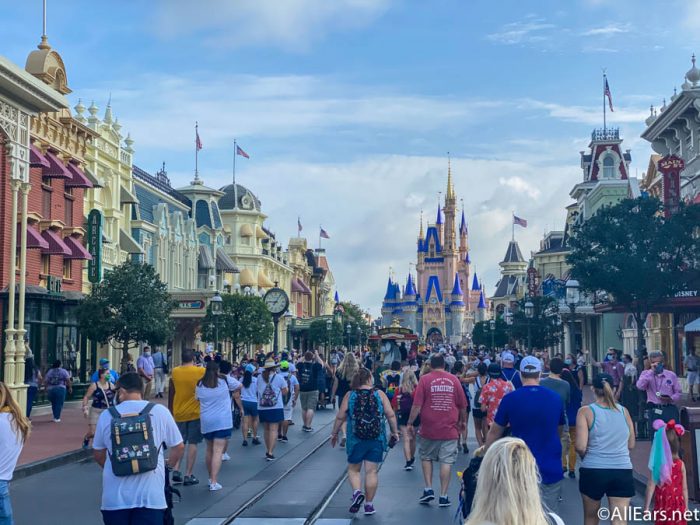 Once all four theme parks opened to the general public, we noticed that, like before the closures, crowds tend to fluctuate throughout the day. Some areas of the park are going to attract more people than others; for example, Quick Service dining locations will get busier during lunch and dinner hours.
Be prepared for unexpected crowding to happen, too! When it rains, it pours in Central Florida, and we've seen physical distancing thrown out the window when it comes to seeking shelter from the downpours.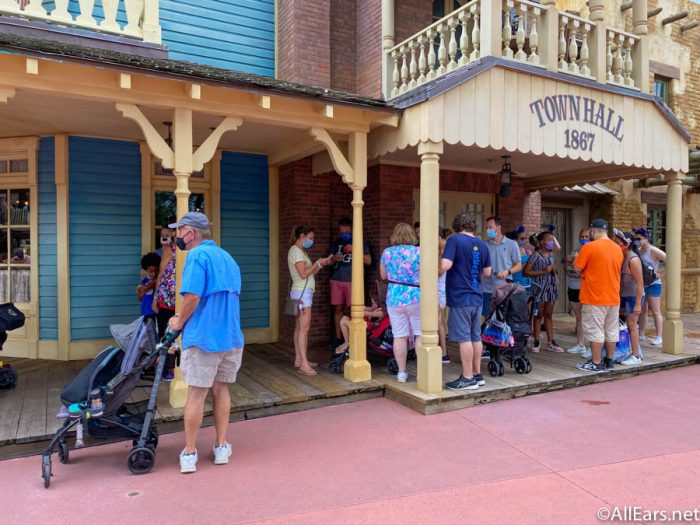 A metric people often use to assess crowd levels are attraction wait times. For the most part, ride wait times have been much LOWER than what we are used to seeing. We aren't going to lie, a five minute wait for Flight of Passage is something we can't complain about! Some rides still saw longer wait times, typically upwards of 45-60 minutes.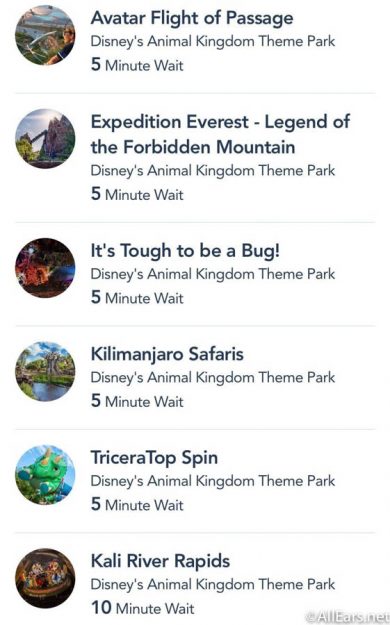 Ultimately it all comes down to the Disney Park Pass Reservation System. From what we've seen, there is plenty of availability if you plan your trips out ahead of time. This may change as more people decide to start traveling again, but if you are debating whether or not you want to travel, you can look ahead on Disney's website to check the availability in each park on the days you're looking to visit.
What's NOT Available in the Parks
Let's get the bad news out of the way first.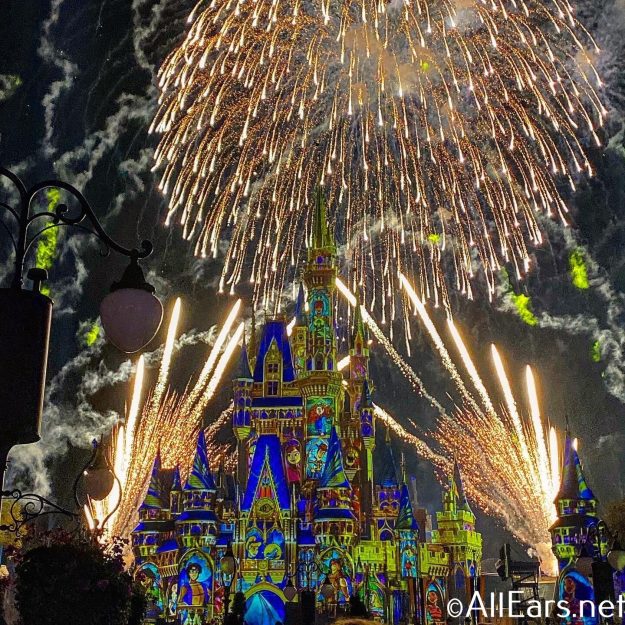 Overall, many of the typical park offerings are available during their phased reopening. Most of the rides and major attractions have reopened, as well as most shops and restaurants. At the same time, however, there are lots of things that aren't available at the moment.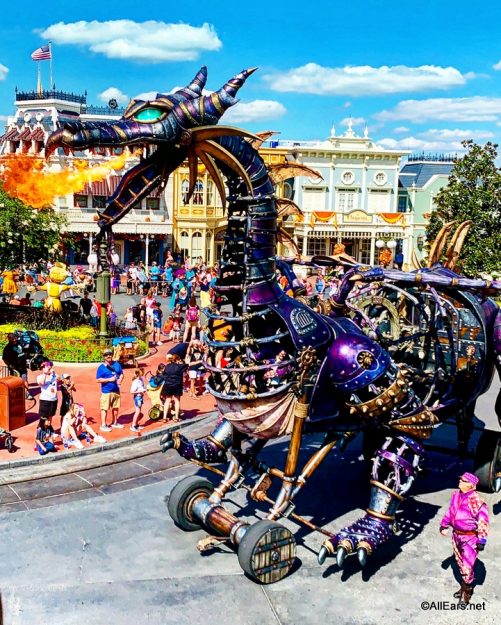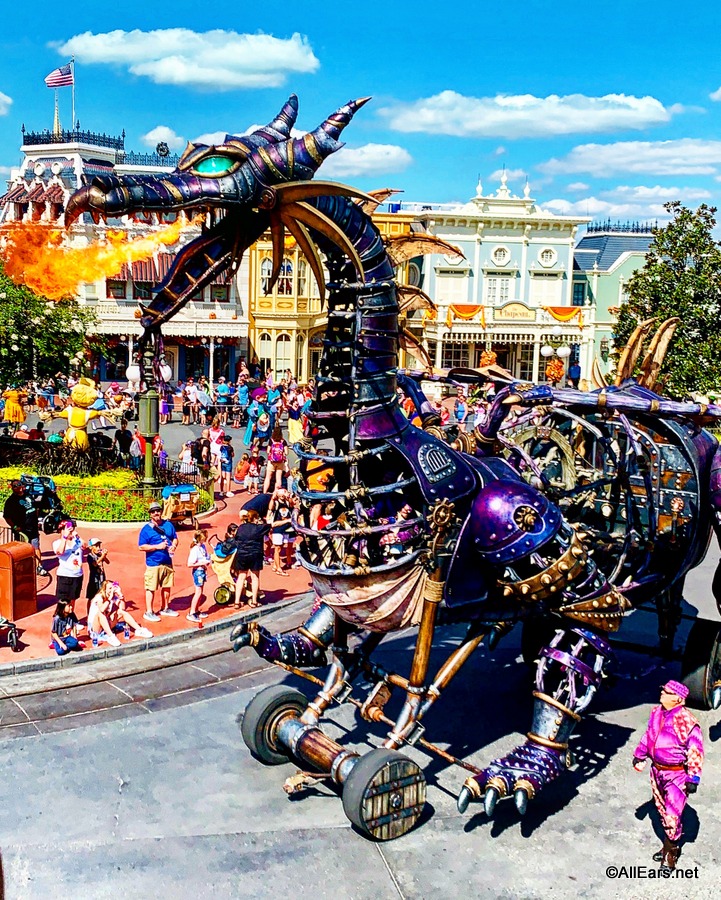 Major components of Disney World that are currently unavailable include fireworks and nighttime shows, parades, and character meet and greets. Essentially, anything that encourages a crowd to form or that brings Guests in close proximity with other Cast Members has been shelved for the time being.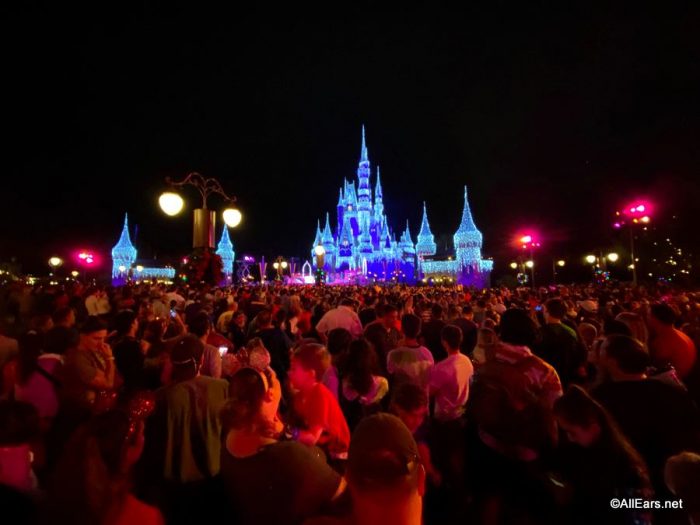 No fireworks or parades could draw the line for some travelers, in which case Disney World is not going to have all of the experiences available that these guests are looking for.
Attractions
Perhaps the biggest draw for most Disney World fans are the rides and attractions. And while MOST of them are available during this phased reopening, some aspects of the rides feel a little different, or are omitted completely.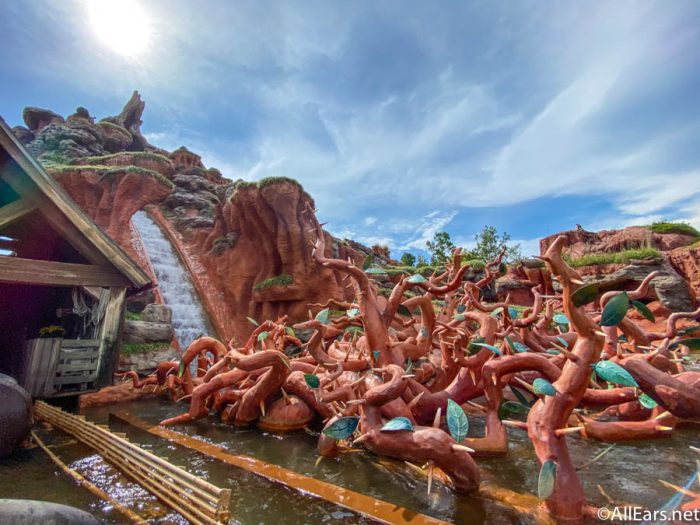 In our trips to the parks, we noticed that most pre-show elements are skipped when you enter an attraction. This includes the library in Tower of Terror, and the stretching room in Haunted Mansion.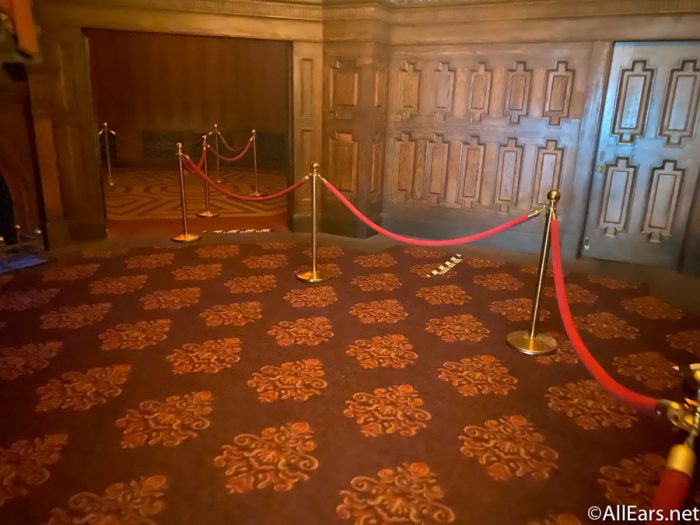 That may not be a deal breaker, but when every ride's pre-show is missing, it may put a damper on the overall ride experience! After all, those pre-shows are designed as a critical component to the story of the attraction.
Once you board the ride vehicles themselves, you may find your experience BETTER than before. This is because, for the most part, travel parties are separated quite a bit on rides.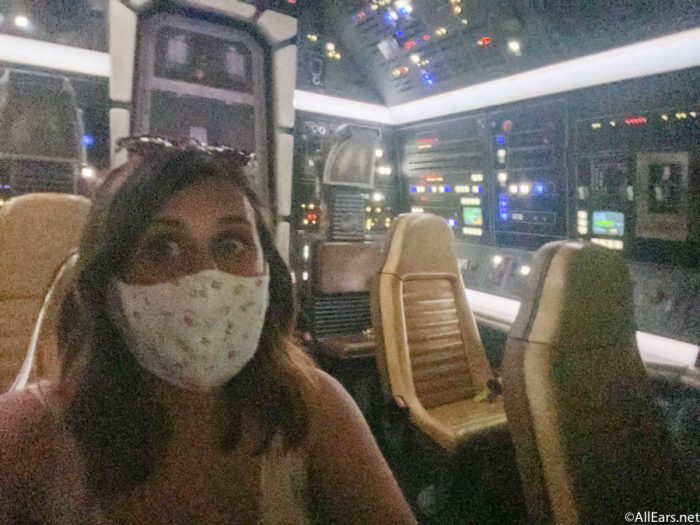 This means seating every other row (like what we experienced on Seven Dwarfs Mine Train), or if the vehicle is small enough, only seating one party per vehicle (like Millennium Falcon: Smugglers Run)! We're all for making new friends while we're visiting Disney World, having a little more elbow room on some of these rides is a nice change we weren't expecting.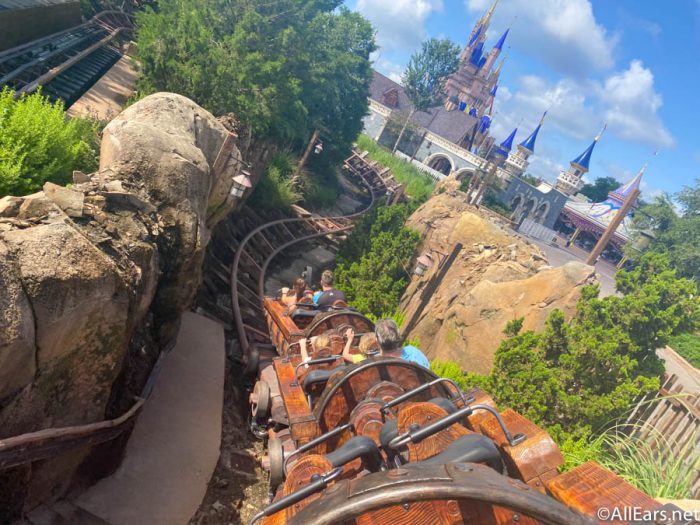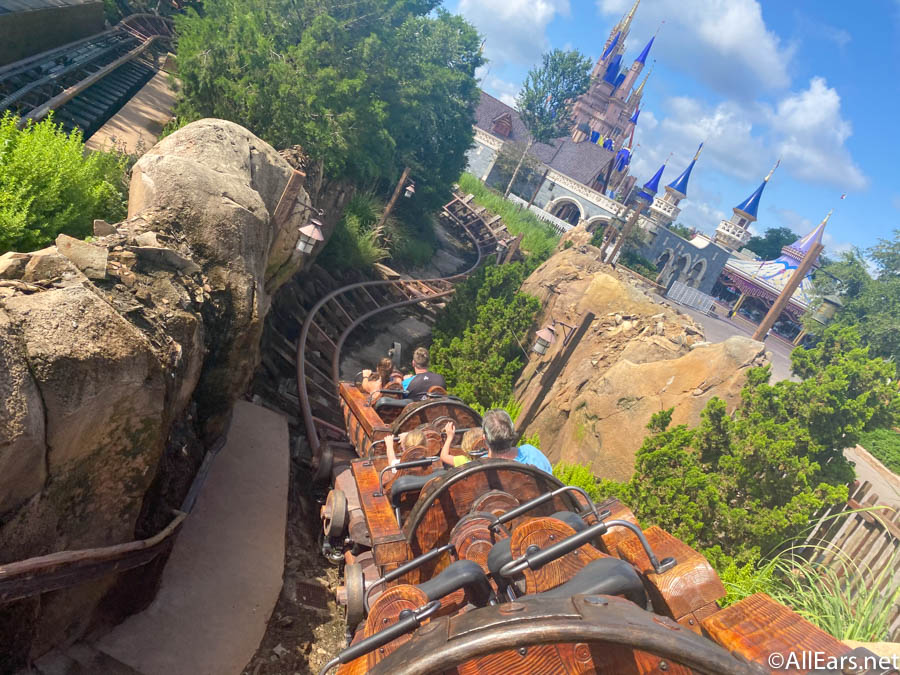 Other ride vehicles had shields and partitions installed. Examples of this include Soarin'…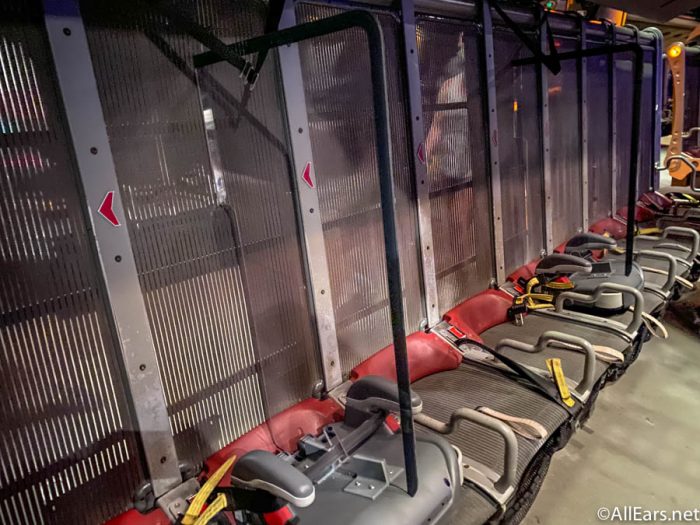 …and Jungle Cruise.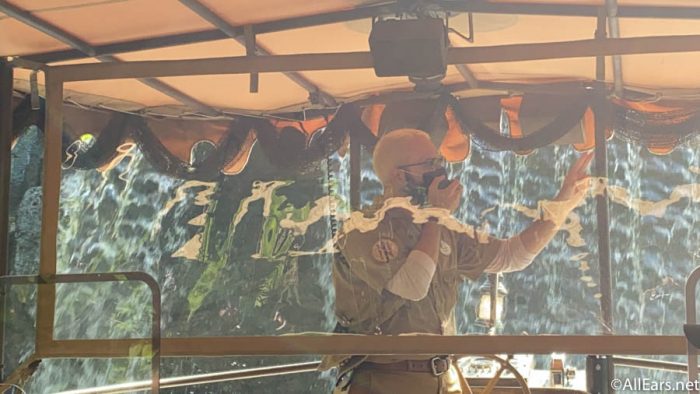 Dining
Dining is another major component of any trip to Disney World! We've seen tons of new changes to enforce Disney's new health and safety guidelines.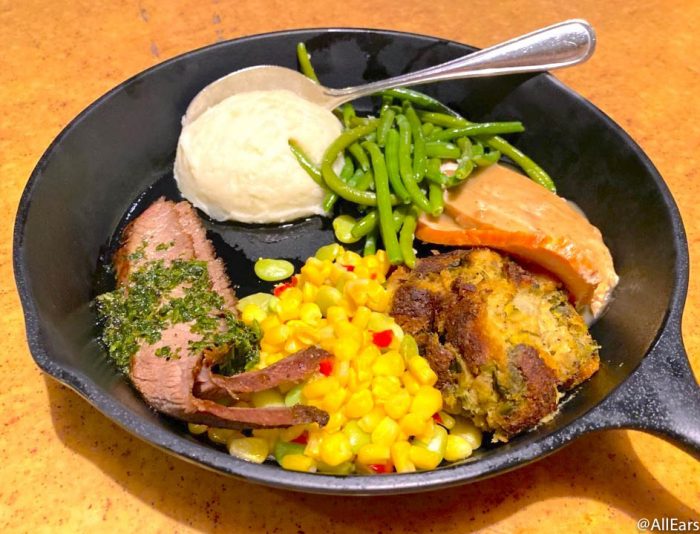 The new addition to the Disney Dining experience (and one that may become permanent) is Mobile Dine Check-In. This is a new virtual way to check in to your dining reservation. Simply scan the QR code in the restaurant lobby to check in, or check in on your phone via the My Disney Experience app. Either way, you can now skip the host stand entirely.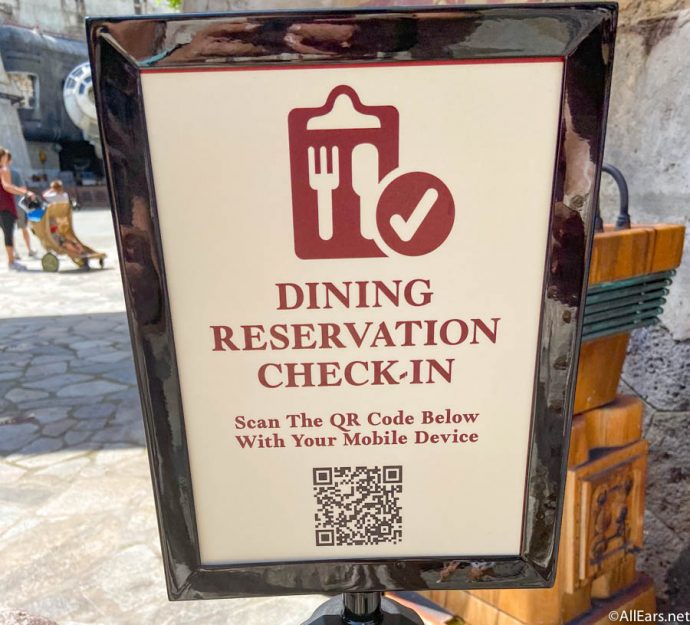 The biggest damper on your dining experience will most likely be in the form of limited menus. Most, if not all restaurants in Disney World are currently operating with smaller menus. This may be to keep the kitchen physically distanced, and it may be to keep costs down. Regardless, while we may see menus slowly return to normal overtime, be prepared for limited options when you dine. Take a look at just SOME of the menu items removed from the resort restaurants here!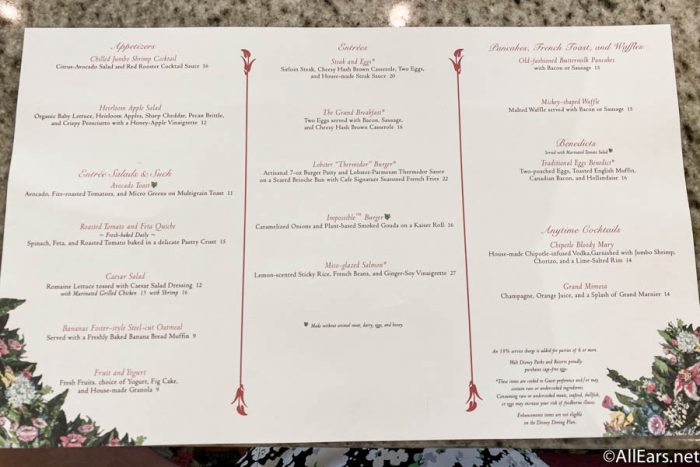 Much like the physical distancing on rides, you may find the limited seating in restaurants to be a nice change of pace. Some restaurants are notorious for cramming tables together, and now, most restaurants are seating every other table, giving you plenty of room to, well, breathe!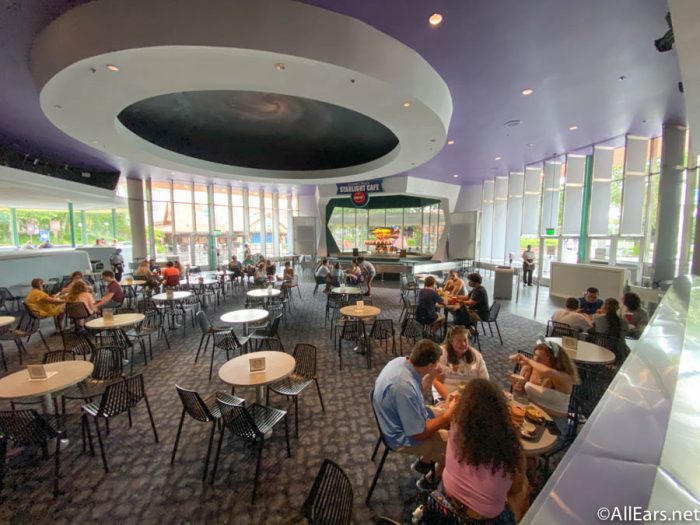 Character dining has changed drastically. For the most part it has been temporarily suspended, but there are two major exceptions. Topolino's Terrace at Disney's Riviera Resort and Garden Grill Restaurant in EPCOT both offer modified character dining experiences.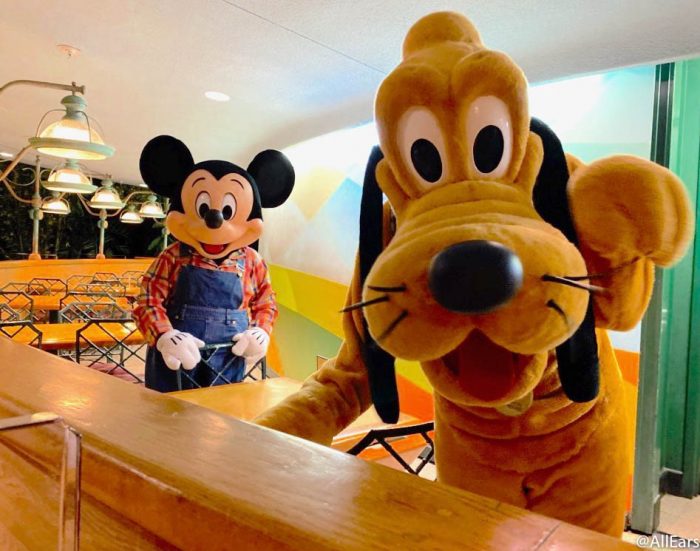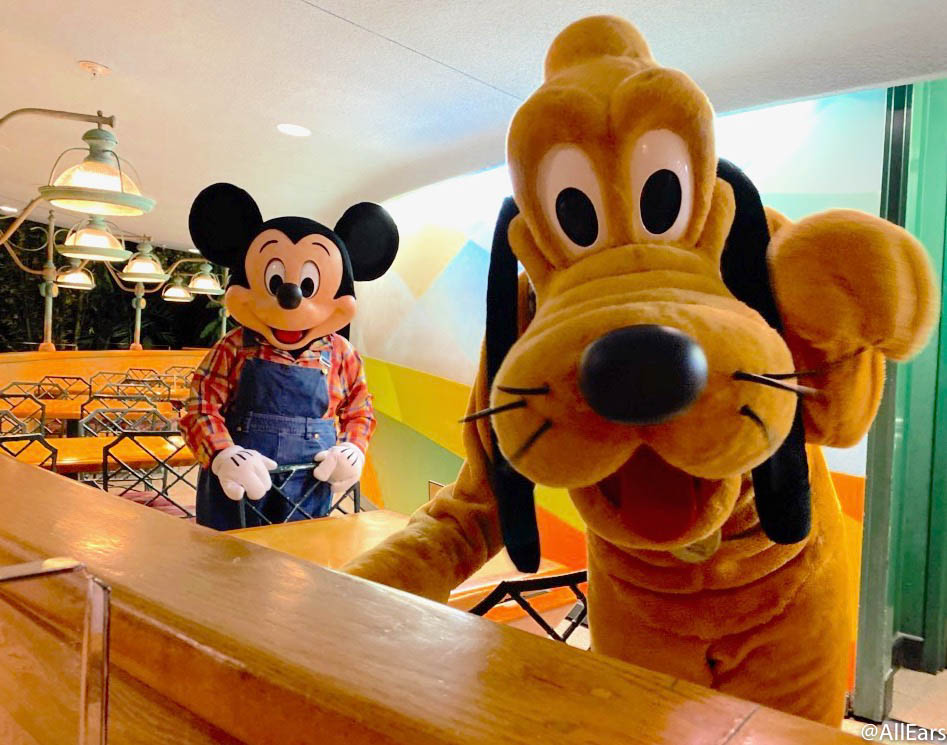 Essentially what this means is that, while you dine, characters will roam around the restaurant at a safe distance. They will not approach your table, but you can catch them for some physically distanced selfies.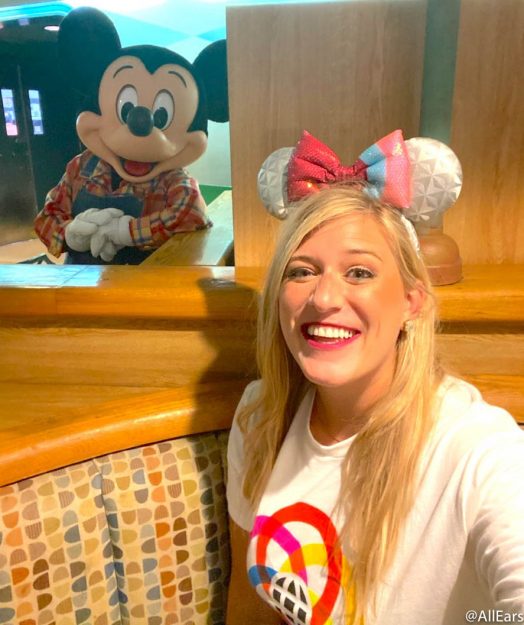 Characters
Like character dining, all traditional character meet and greets are temporarily unavailable. Disney has come up with some creative solutions to bring the characters out and about!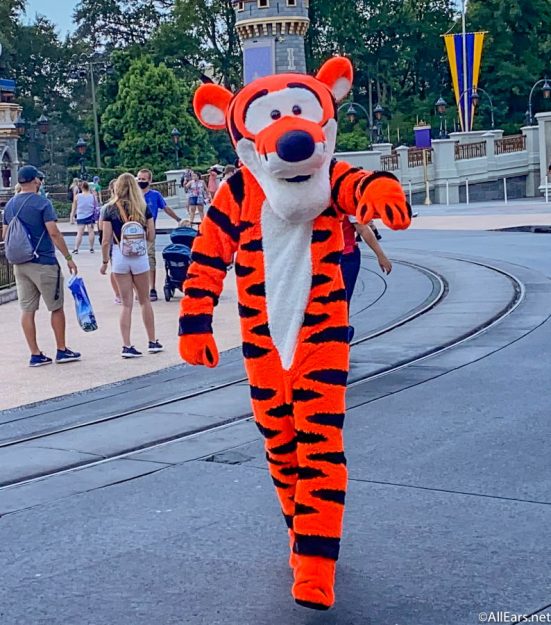 The cavalcades that we have seen throughout the parks are one of our favorite new offerings in this reopened Disney World. These are short mini "parades" that happen throughout the day. Because they occur so frequently, there is no need to stand and wait for the characters to come out.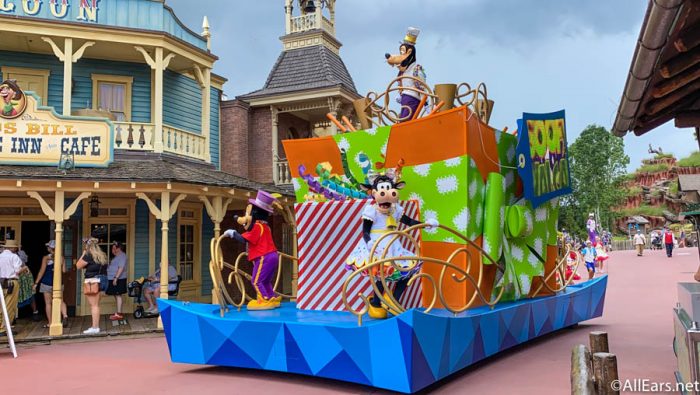 Each of the theme parks have had other forms of character interactions. Most of these involve the characters standing off in the distance on a raised platform of sorts, like seeing Stitch on the Tomorrowland Stage or Cinderella's stepsisters on Cinderella Castle itself!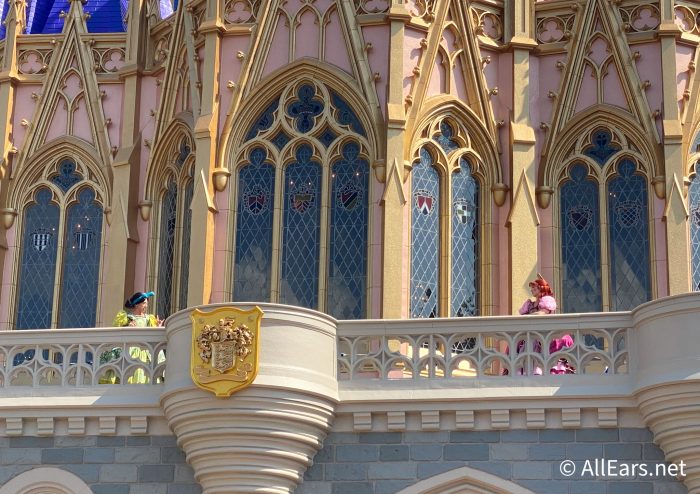 You won't be able to get an autograph or a hug, but you can still wave and say "hello." These are very unique character experiences that may or may not make up for the fact that character meet and greets are temporarily shelved. The best part about all of these new interactions…you don't have to wait in line to see them!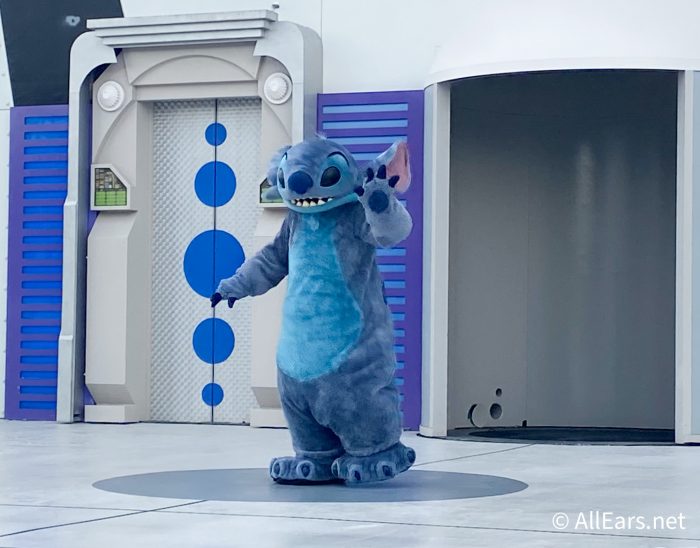 Resorts
Not all resorts are open and some may not reopen in 2020 (if your fave resort isn't opening, maybe it's worth skipping a 2020 vacation to you! Could also be a good opportunity to try something new.).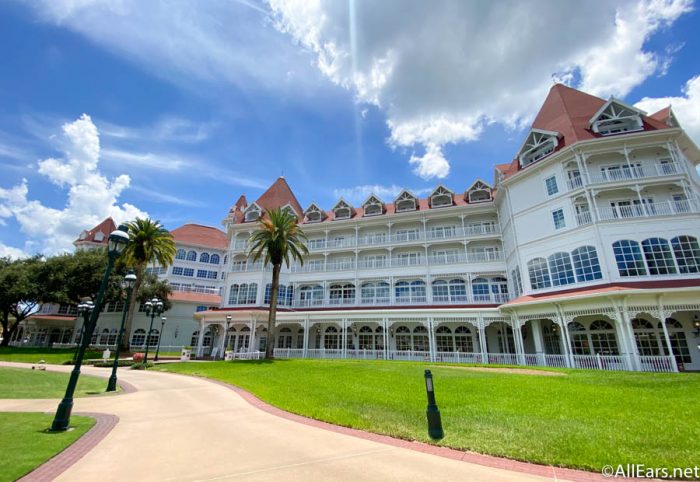 Staying at a Disney World Resort hotel is very similar to what we've experienced in the past. One of the biggest differences here is the mask policy. Masks must be worn at all times in public resort areas, with the only exceptions being in your room, while you are swimming in the pool, while you are lounging at your pool chair, or while you are dining.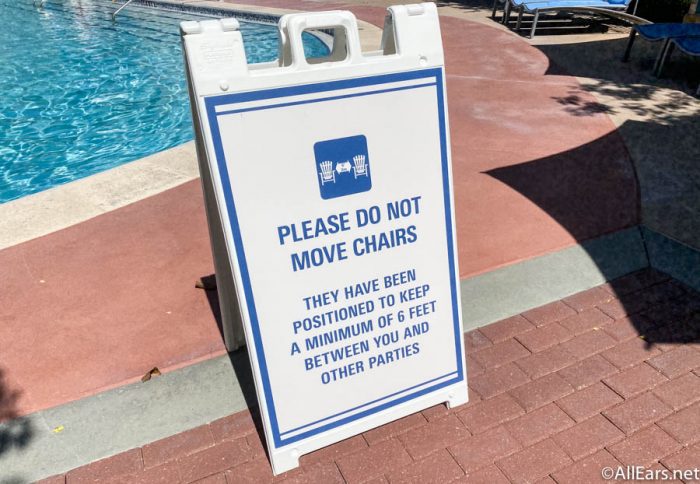 The rooms themselves are largely the same, but we did notice some new signage to inform guests about the enhanced cleaning procedures that take place.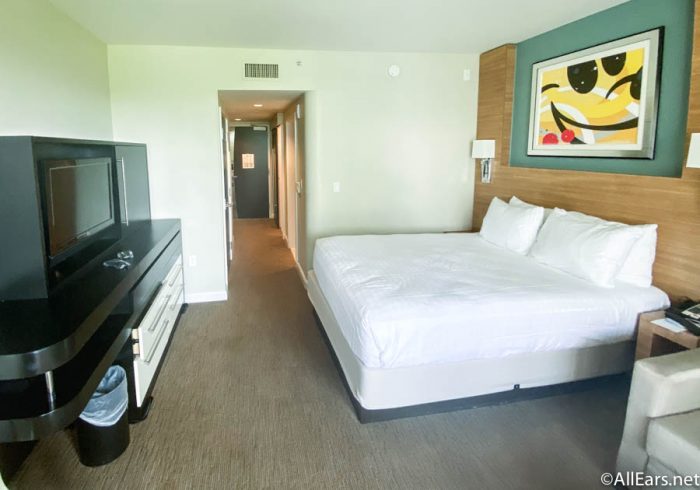 Certain items are wrapped in plastic, like TV remotes. The reusable shampoo and conditioner bottles are still installed, but are sterilized and wrapped in plastic in between each guest.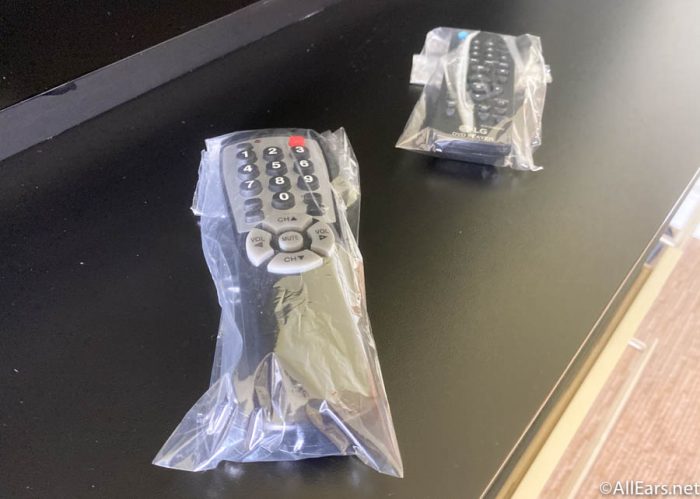 If your Disney World vacations strongly depend on a pleasant resort stay, you should still find that most of the resort experience is the same. But if you typically take advantage of all the amenities available, you may find some limitations.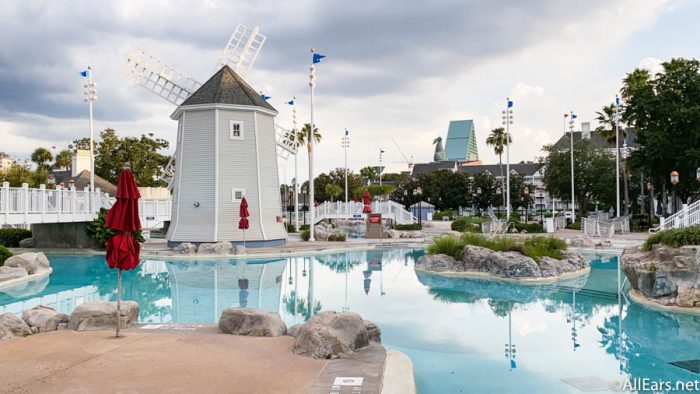 Transportation
We've also ridden the transportation system currently available to guests! There are many new measurements in place to promote physical distancing.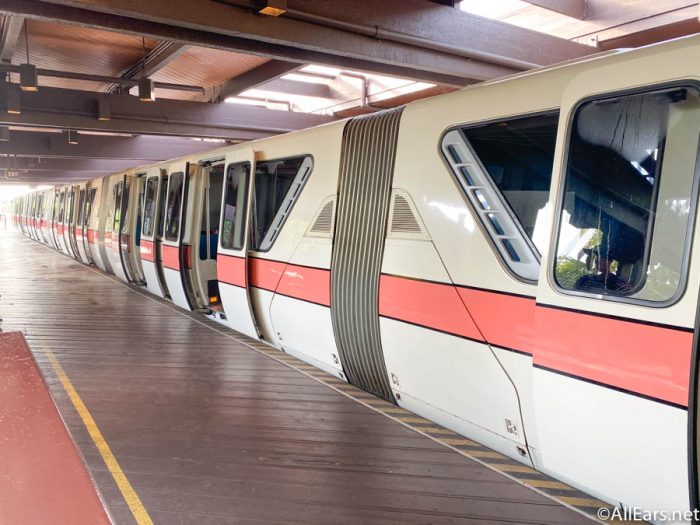 On the Monorail, barriers were installed in between seats to keep guests apart.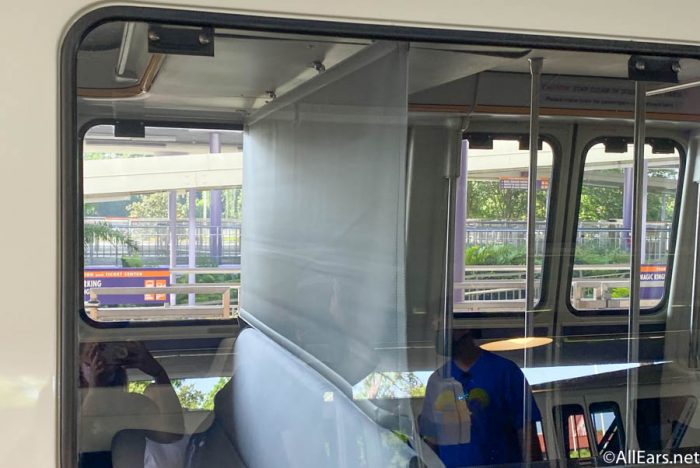 The Disney Skyliner is only boarding one party per gondola at this time.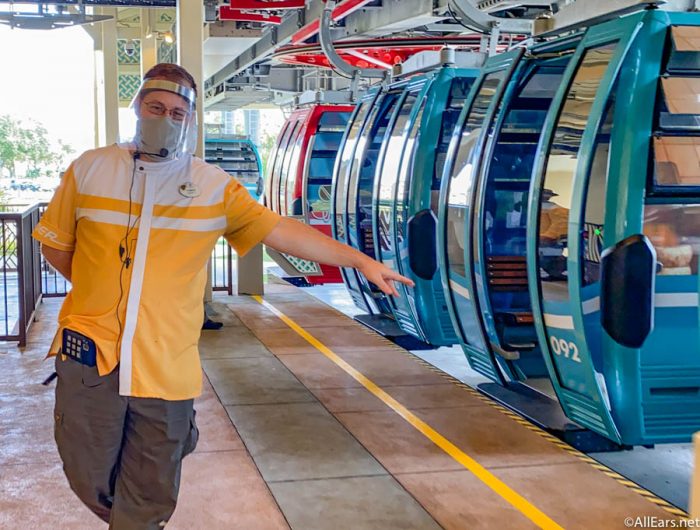 The Disney buses have a new boarding system, with parties assigned to "zones" to sit in, that are physically distanced with barriers in between.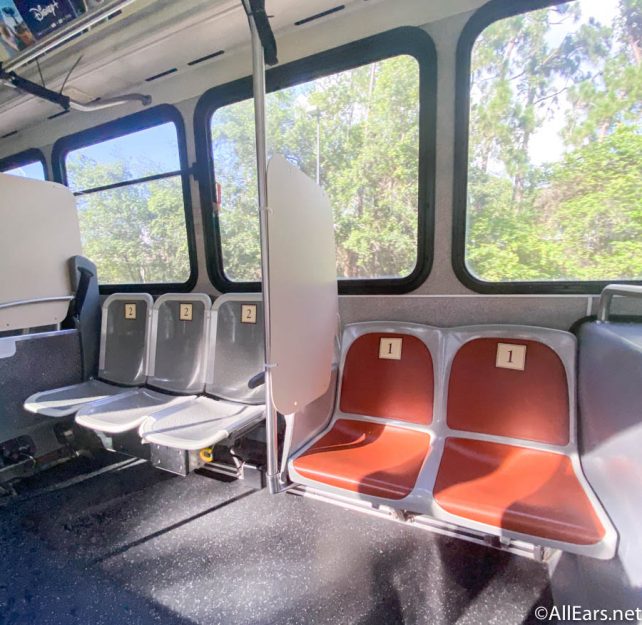 As always, we recommend you allow extra time for your travels from Point A to Point B. Even before the park closures, Disney transportation was prone to delays and technical difficulties. Now, with the limited seating and new boarding processes, getting around could take even LONGER.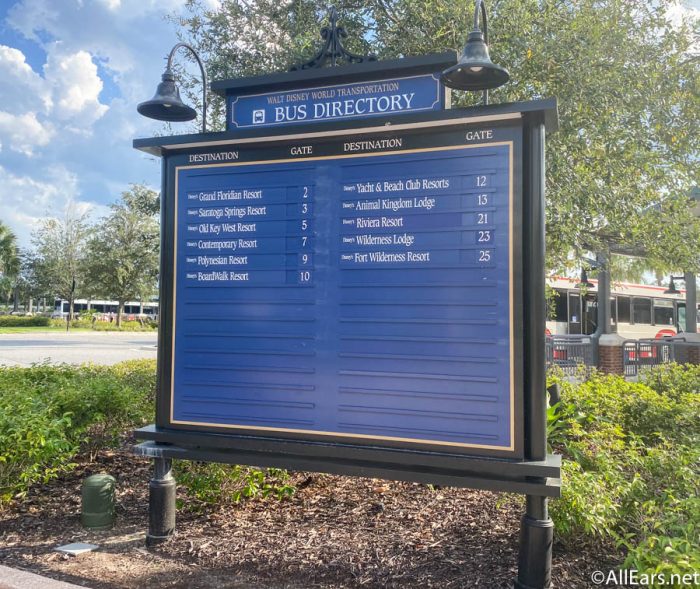 Health and Safety
The biggest determining factor for a lot of folks when deciding whether or not to visit Disney World right now is health and safety. There's no doubt that Disney World brings a LOT of people together at once, and with the current health crisis still prevalent in the United States, there is inherent risk in going on any vacation, let alone one to Disney World.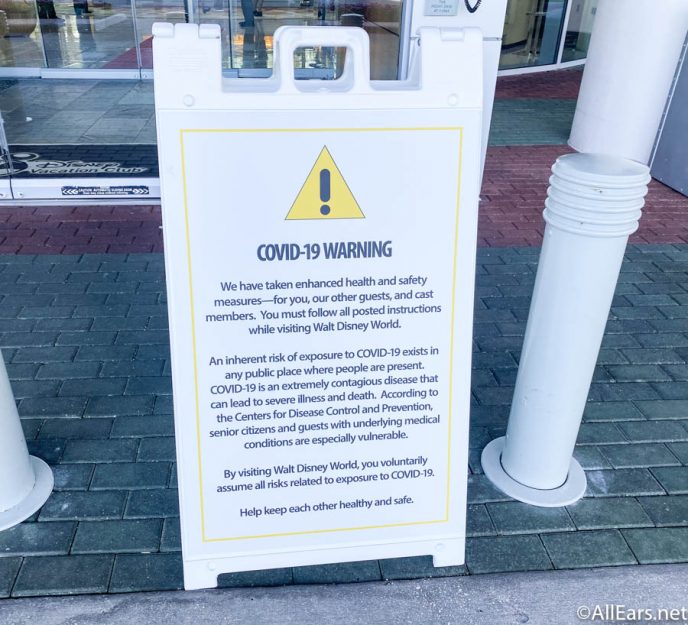 Let's briefly recap what we've seen so when it comes to new safety measurements. First, there is Disney World's mask policy. In general, masks must be worn at all times (with some exceptions – we'll explain below) by all guests above the age of two. In our time in the parks, we have seen near-total compliance from guests, and the few times we've seen anything other than total compliance, Disney Cast Members have been quick to enforce the policy.
The exceptions to Disney's face mask policy are in the following situations:
When seated at a table to dine
When visiting one of the theme park's Relaxation Stations
When swimming at a resort pool
When lounging at a resort pool area chair
When in your resort hotel room
Each theme park has at least two Relaxation Stations where guests may remove their masks. Magic Kingdom and EPCOT have three stations. Many of these stations are outdoors (the CDC recommends as much ventilation as possible, which is probably why many of these stations are outdoors), and come with tables, chairs, and shade.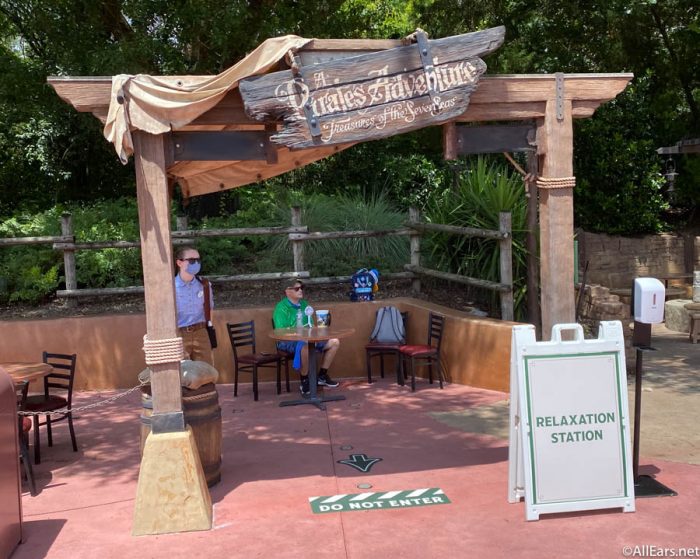 Most parks do have indoor Relaxation Stations available:
Temperature checks are also present at Disney Springs and each of the theme parks. Guests with a temperature of 100.4 degrees and above may not enter the parks, nor can their entire travel party.
Everywhere we went, we saw physical distancing signage, whether it was an actual sign or floor markers. Anywhere there was a line, we saw floor markers. These markers take up the entire queue area at rides and attractions, in stores when you're in line to check out, at Quick Service locations, and at some PhotoPass locations. Where there are no floor markers, Cast Members have been quick to space guests out if it becomes too crowded.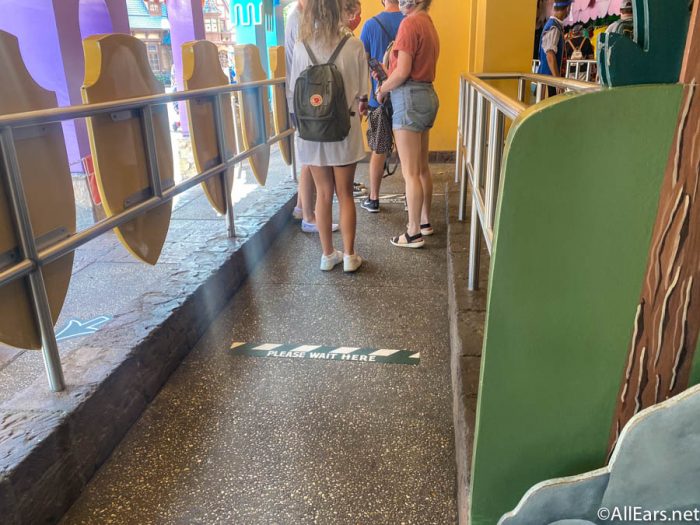 Hand sanitizer is readily available at the entrance to rides, shops, restaurants, Relaxation Stations, and throughout the parks. We saw ride vehicles regularly sanitized (not after EVERY ride, but frequently for sure). Restrooms are also cleaned on a very regular basis.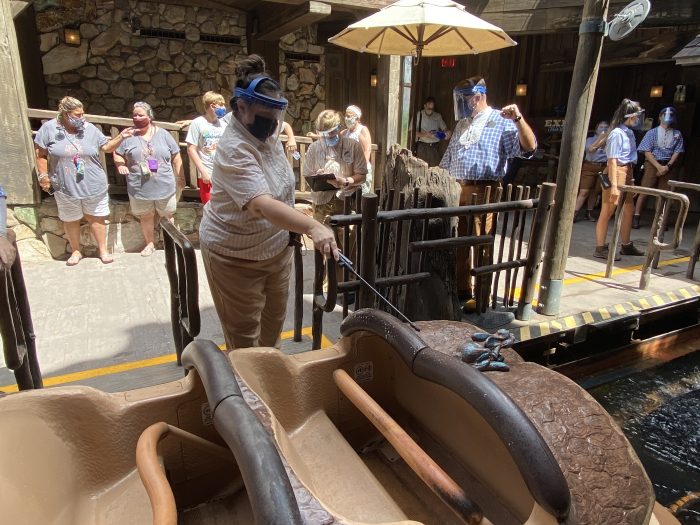 Overall
Like we mentioned at the beginning, only YOU can decide if it's a good idea to travel to Disney World right now and if it's worth it for your travel party. A major component of that decision of course is health and safety, which Disney has done everything in their power to make sure everyone who comes onto property is in a safe environment.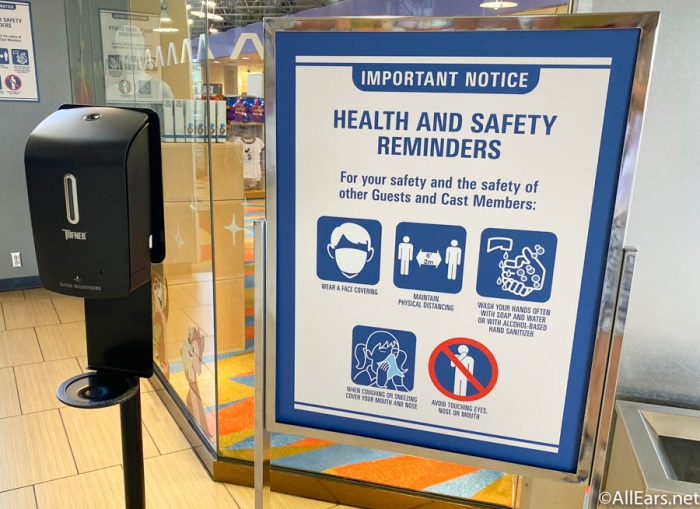 You are only as safe as the person next to you, however, and even with the perfect health and safety plan, your health is not 100% fool-proof.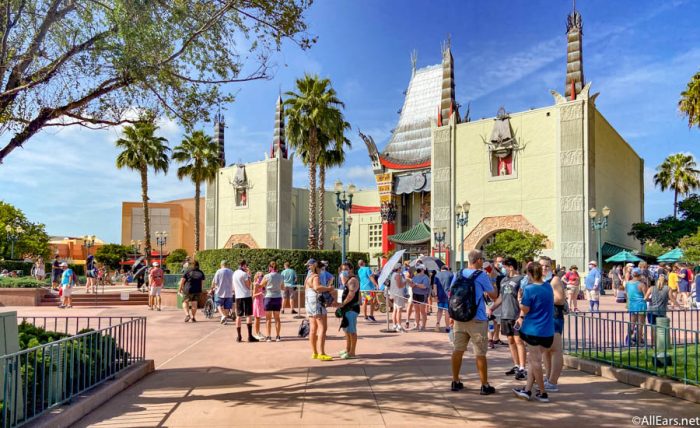 Health and safety aside, a trip to Disney World in the near future will definitely be a modified one. Some things are missing, like fireworks and most character interactions. But what Disney has done to make up for it shows that they truly care about guests having the most magical experience possible, even in today's climate.
So, we're asking you – do YOU think it's worth it to visit Disney World right now? Let us know in the comments!
Join the AllEars.net Newsletter to stay on top of ALL the breaking Disney News! You'll also get access to AllEars tips, reviews, trivia, and MORE! Click here to Subscribe!