Epcot is one of the most iconic Disney Parks — not to mention my personal  favorite. It's beautiful! Educational! It has that big golf ball thing! It's a must-visit on anyone's Walt Disney World vacation.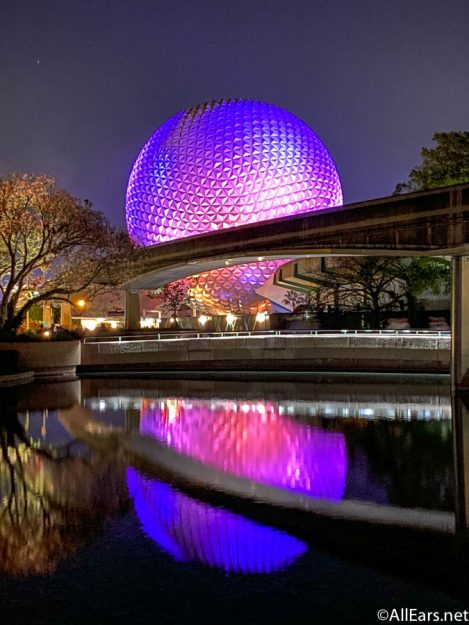 Still, as someone who eats, sleeps, and breathes Epcot, I have to admit that some stuff just doesn't live up to the hype.
Here are
the most overrated things

at my favorite Disney park.
Frozen Ever After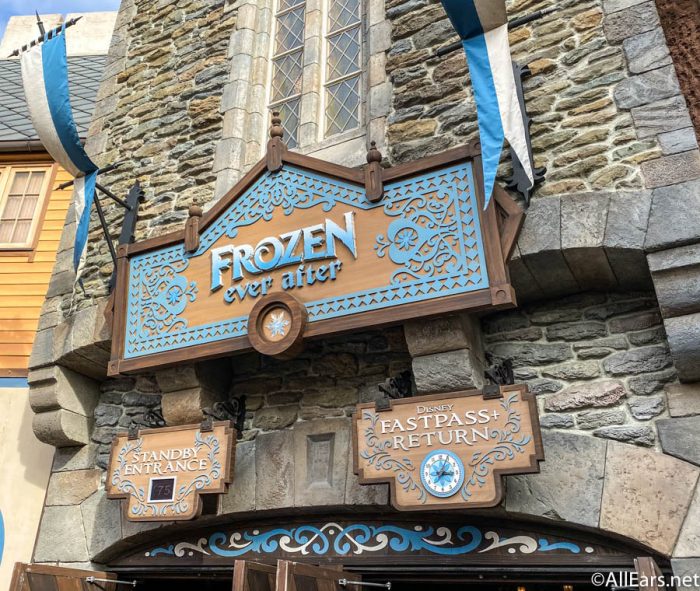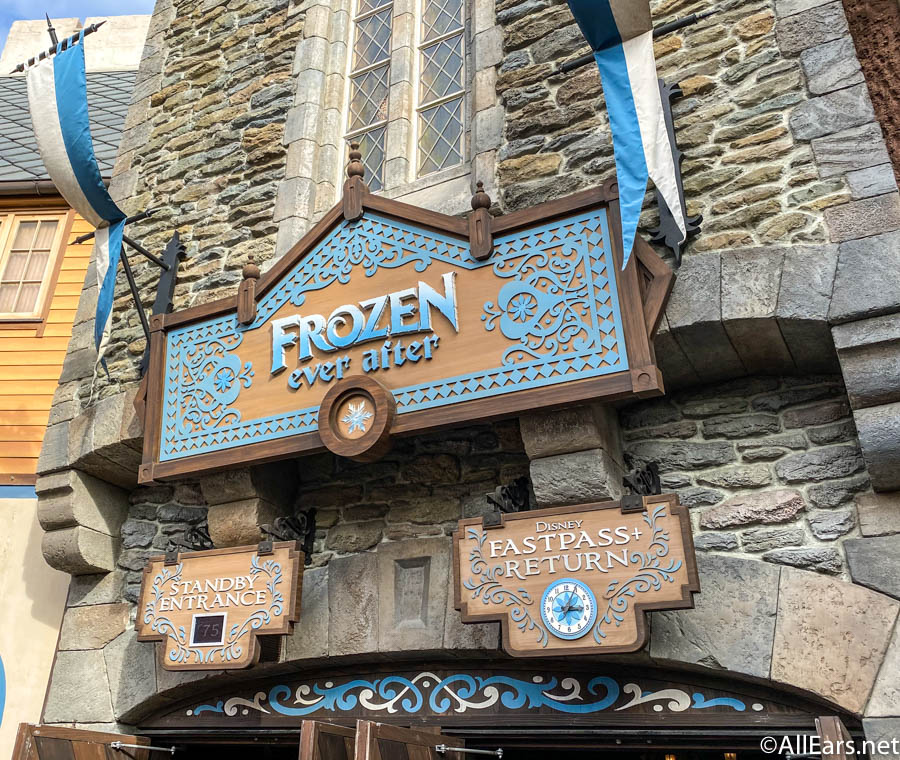 So, let me just make this clear. When I say something is overrated, I don't mean it's bad. It just means that it gets a lot of undeserved attention. Frozen Ever After is, in my humble opinion, the poster child for this concept.
It's a beautiful, charming, and enjoyable ride. I like the songs! I like the characters! I don't like waiting over an hour in a waiting area that, despite the hard work of Cast Members, is consistently filled with garbage, just to ride a shorter version of Pirates of the Caribbean with thirty seconds of "Let It Go" in it.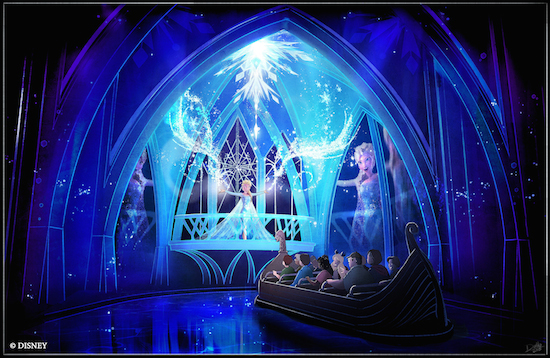 The ride suffers terribly from Frozen hype. The show building simply wasn't designed to hold Frozen-level crowds, making it one of the few places in the park not to adhere to Walt's famous "trash can every 90 feet" rule, as space had to be given up for more people. By the time I get to Oaken's Tokens, I've spotted trash stuffed into multiple crevices. Then I'm required to wait in Oaken's, as he talks at me through his sauna. Which… have you ever had a conversation with someone while they were using the restroom? Same uncomfortable energy.
Then, when I finally do board, the ride just lacks the wow factor of some others. There's no thrill like on Space Mountain, no technical marvel like in Mickey and Minnie's Runaway Railway, no deep immersion like on Millennium Falcon. It's a kid's ride. There's absolutely nothing wrong with that, but it's not worth the hour wait for anyone without Elsa and Anna-obsessed kids.
Soarin' Around the World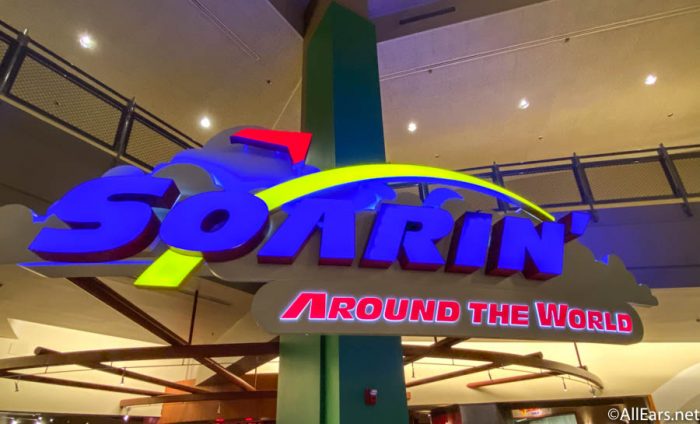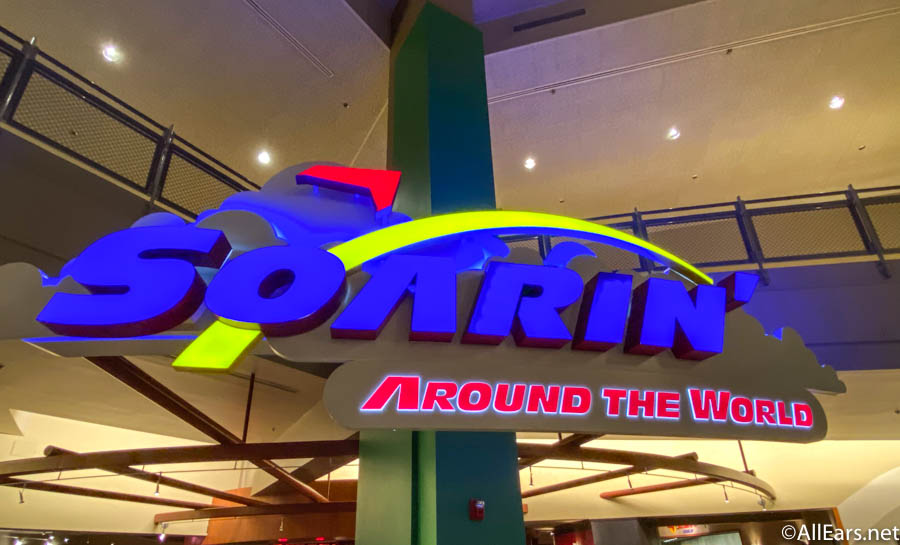 The first time I rode Soarin', it was the "Over California" version. Taking off in the air and flying felt amazing and still does. It was the ride's movie that was the problem. It wasn't so much "Soarin' Over California" as it was "Teleportin' Over California". The current version has made efforts to fix this, by adding in clever scene transitions between each of the shots. A spray of water, a soaring eagle, a blinding light… .
I still don't really like it. I love the idea of flying, but the rapid change of locale really takes me out of the experience. I'd rather have something like Star Tours, where each flight took you through a different destination, limiting the scene changes to more believable jaunts through the clouds rather than… magic teleporting jumpscare birds.
Mission: SPACE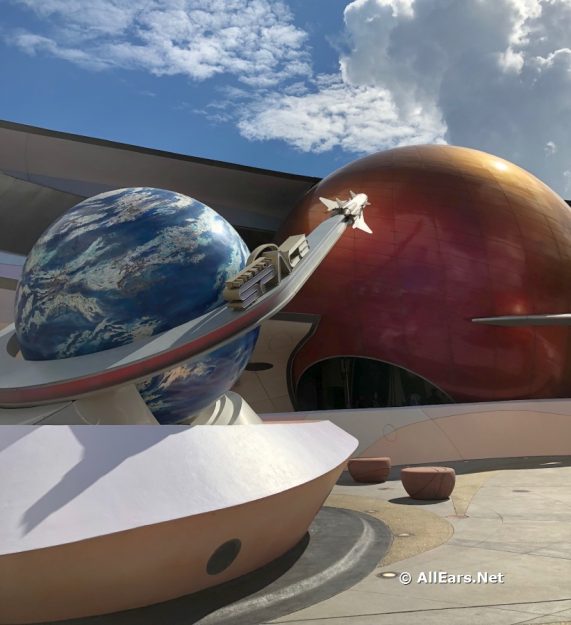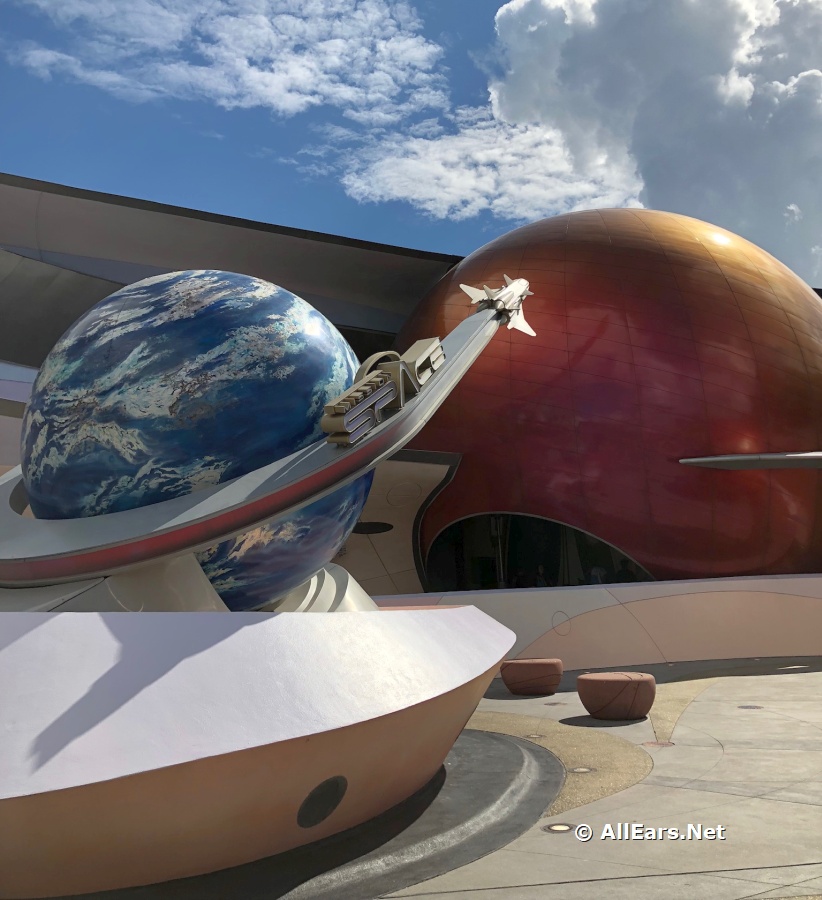 Actually, this one isn't really overrated unless you're unfamiliar with Epcot, at which point you might assume this is a popular thrill ride. It's not.
Even if you ignore the fact that it took the place of Horizons, one of the most beloved Epcot rides ever, the fact remains that this whole ride is just unpleasant. You're strapped into a claustrophobic centrifuge, spun about like you're in a blender on "puree", and  have to watch a No-Glasses 3D Film as you do so. After you leave, you're dizzy for the rest of your day at best. There's a reason the wait is never more than 30 minutes.
Figment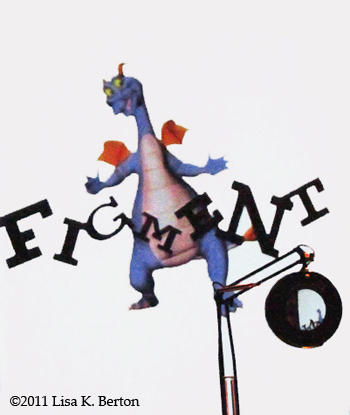 When I was a kid, riding Journey into Imagination for the first time ever, I LOVED Figment. I had a plush version of Figment in his little yellow sweater that I'd carry everywhere! He was the perfect mascot: zany, inquisitive, and the perfect complement to the Wonka-esque Dreamfinder.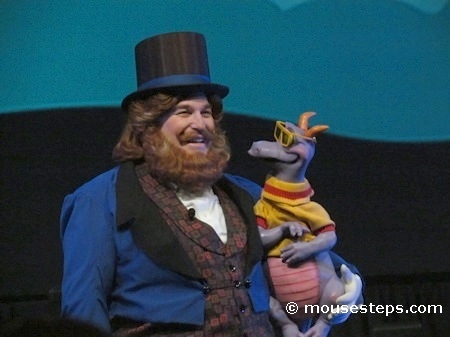 On that original ride, Figment was almost like an audience surrogate, having adventures and getting into peril with you as you explored the power of imagination. Then they renovated the ride. The Journey Into Your Imagination period was dark indeed, with the ride a shadow of its former self. When Journey into Imagination with Figment was announced, people rejoiced! Finally, our beloved purple dragon would return!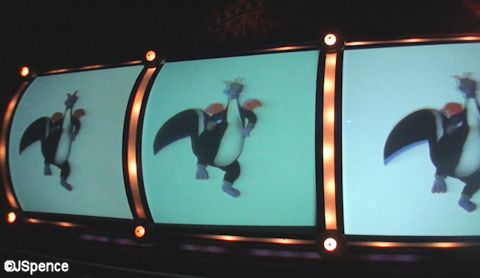 The new version of the ride is… fine, I guess. But without Dreamfinder to balance him out, Figment went from being adorable and childlike to just annoying. He seems to exist mostly to torment Dr. Channing, and his sensory themed exploration into imagination seems uninspired. Imagination, rather than being the one little spark of inspiration it was in the original attraction, turns into a source of cheap gags. As a result, all the Figment merchandise around the park just… falls flat. There's nothing to love about the character anymore, and I just get sad after seeing it.
Sunshine Seasons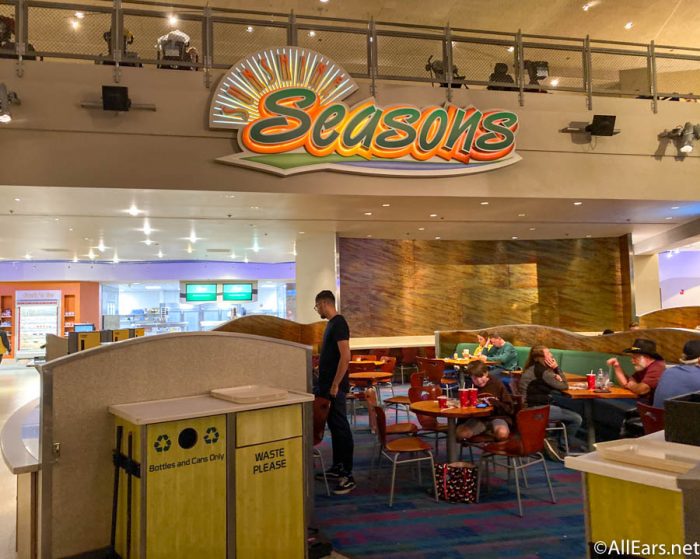 Every time I look at a list of quick service options at Epcot, Sunshine Seasons is always near the top, if not at the top. People praise its variety, quality, and price as top-tier options for dining at Walt Disney World. I'll admit the food is good, and it's nice having a variety of options, but I've never understood the hype.
At its core, the place is basically a food court. The same kind you'd see at an Ikea. The atmosphere is strictly utilitarian, and while the food is of a decent quality, it lacks the wow factor you'd find at other places around Epcot. Even if there's not a festival going on (which there usually is), Epcot is filled with fantastic quick service locations like Regal Eagle, Tangierine Café, and Boulangerie Patisserie les Halles that offer more exotic options at a similar price point, with a much more Disney-like atmosphere.
…Also I thought the place was just called "Seasons" for years because I cannot read the top half of that sign.
The Main Entrance
So here's a confession: I've stopped using the main gate to Epcot. I say it's to avoid all the construction, but honestly I just don't like it. It's nice seeing Spaceship Earth looming overhead, but the total closure of central Future World really made me reevaluate my priorities. My favorite parts of Epcot are mostly in the World Showcase, so Future World ends up being a detour. Maybe that will change in a few years, but for now, I vastly prefer the International Gateway.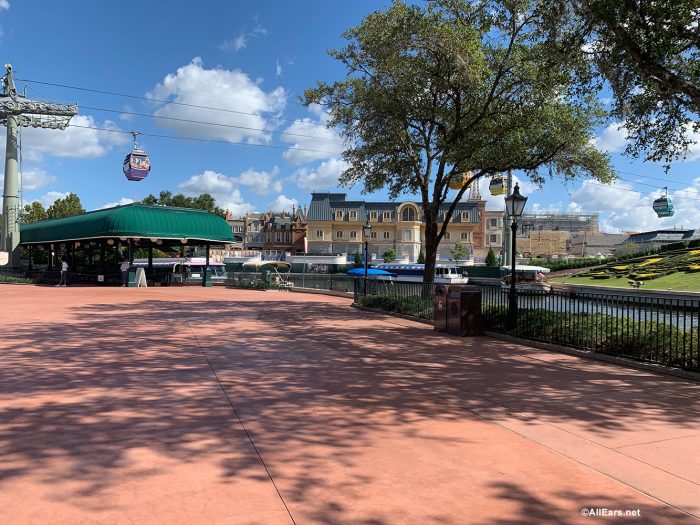 I park my car at Hollywood Studios (which also lets me check out some attractions there), hop on the Skyliner, and take a leisurely trip directly to the World Showcase via the Caribbean Beach Resort station. (I could also walk but what's the fun in that?) I'm already in France when I arrive, but I'm close enough to Future World that I can just walk over without much issue. The lines are shorter, the atmosphere is gorgeous, and I get to feel like I'm flying. I might never use the main gate again!
…At least, not until it's done, of course.
That was my list of the most overrated things at Epcot. Do you agree? Disagree? Think I missed something? Let us know in the comments!
Check out the latest from Epcot at the links below!
Join the AllEars.net Newsletter to stay on top of ALL the breaking Disney News! You'll also get access to AllEars tips, reviews, trivia, and MORE! Click here to Subscribe!