Hey everybody — Molly here!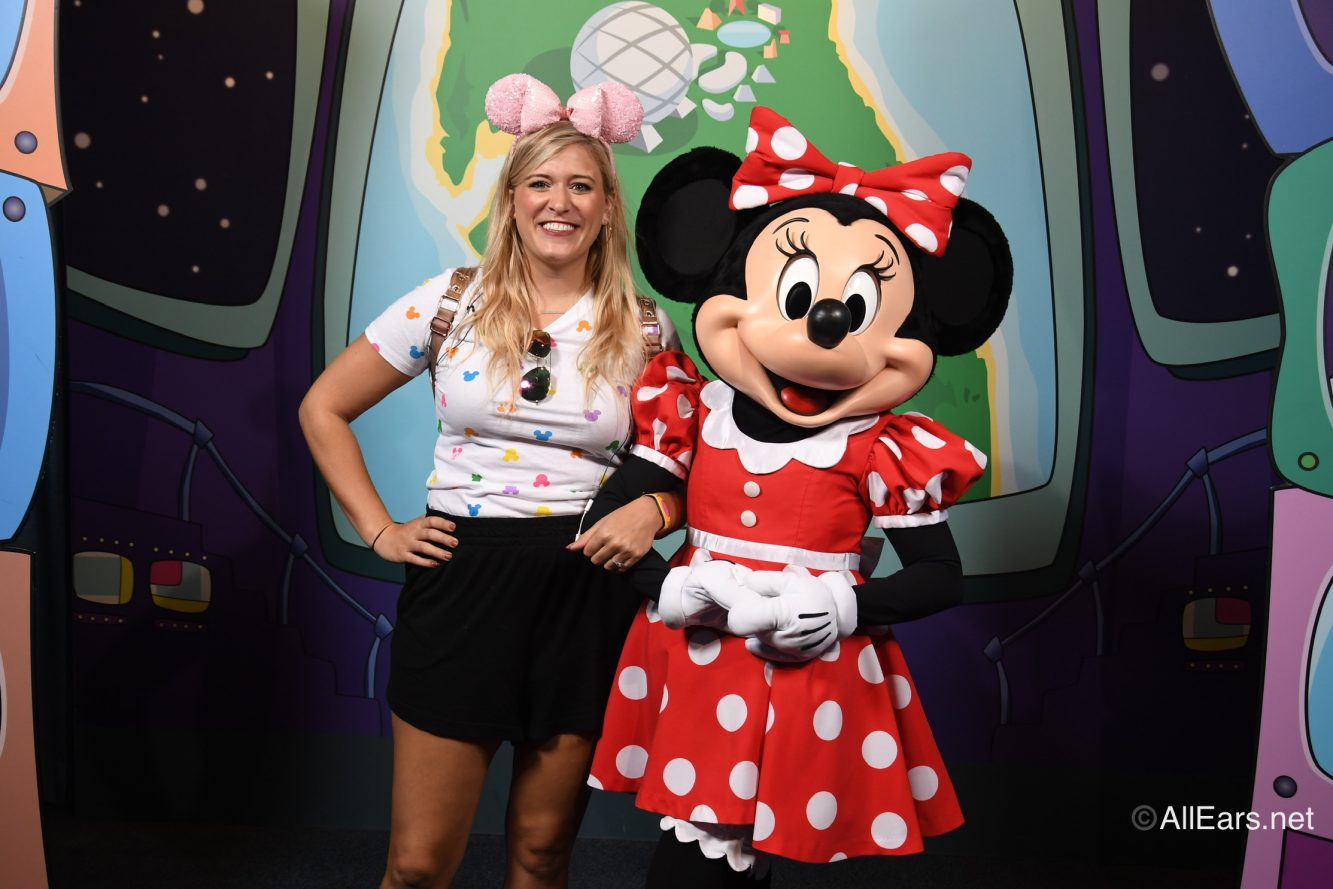 As you may know if you watch AllEars TV, I LOVE Minnie ears. (Big THANK YOU to everyone who watches!!)
People often ask just how many pairs I have, and TBH I've never counted…UNTIL NOW.
Lots of you requested to take a peek at my extensive collection, which I now know is 39 pairs of ears! (Wow, I may actually have a problem.)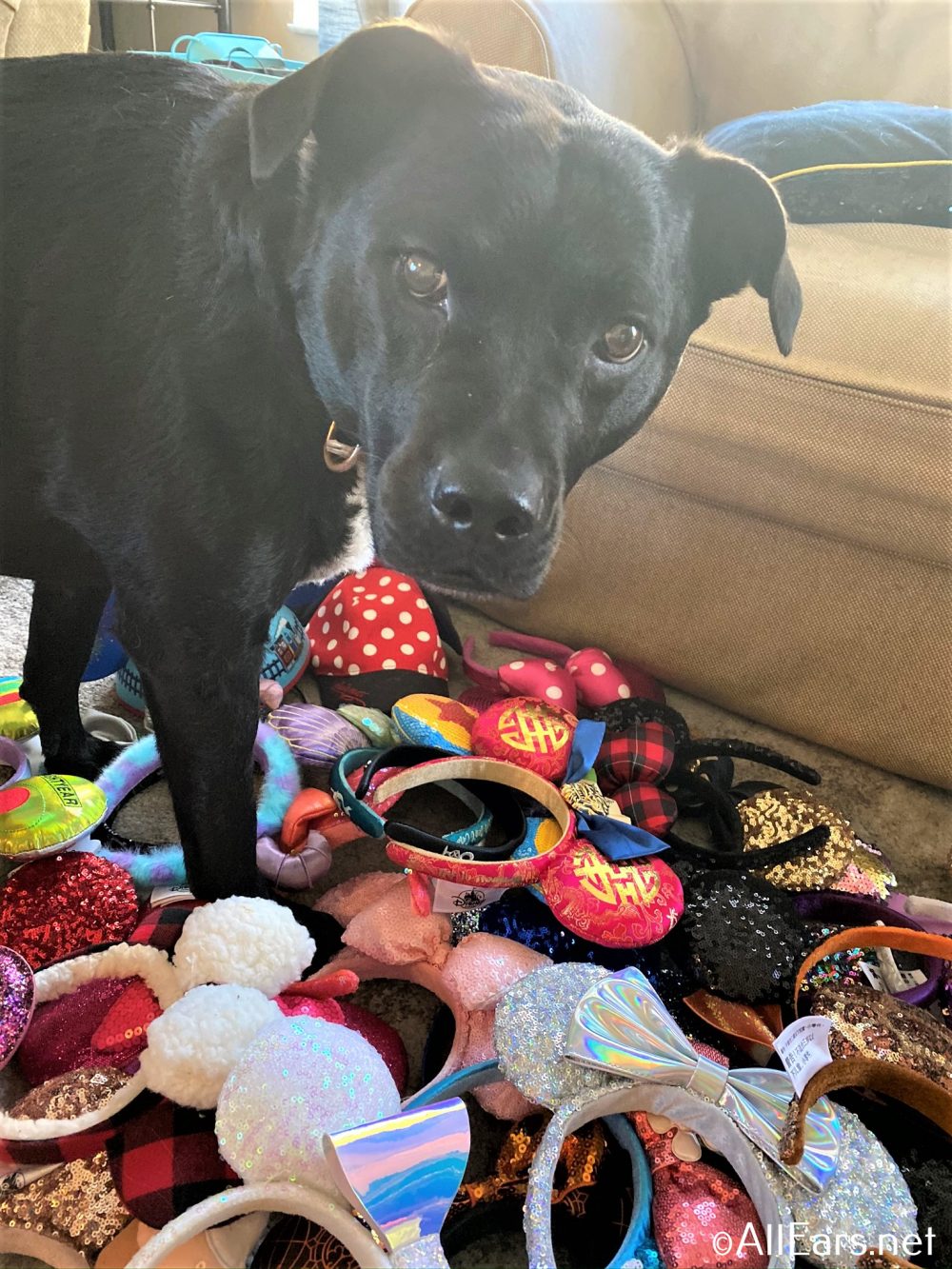 Your face may look like my dog Kronk's right now, but at least I wear them for work? (That's how I justify it anyway!)
Let's take a closer look at the ears, shall we?!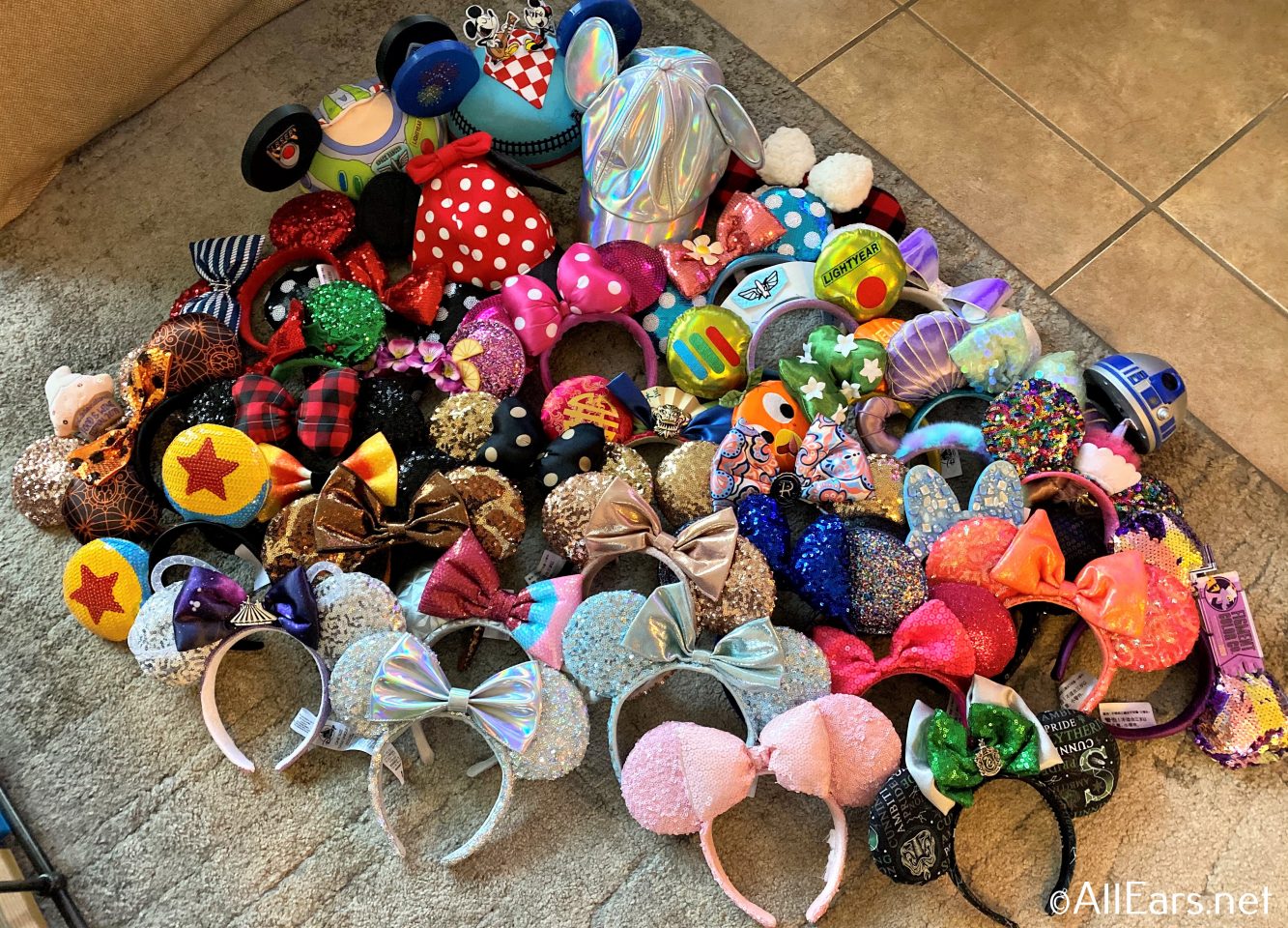 When it comes to my ears, I often think of them as little mini collections inside of one massive collection, so that's how I'll be explaining them today.
But first things first — these 6 are my favorite pairs!
MOLLY'S FAVES COLLECTION:
Most of these have a story attached to them, which is why they are among my favorites:
Arendelle Aqua (front): These may have been inspired by Frozen, but they're also almost identical to my wedding color. So naturally, I'm partial to those!
Buffalo Plaid Bow (middle left): I got these on New Year's Eve a few years ago in Epcot. It was a really fun night with some of my best friends, dancing in Italy and ringing in a New Year together, so whenever I see these, I think of a great memory! Plus, I love buffalo plaid.
Cobalt Blue Glitter (middle right): My mom got me this pair because her favorite color is cobalt blue. (Ask anyone who's been to our house. They can confirm the color is literally everywhere.) Whenever I wear these, I think of her.
Imagination Pink (top left): My sorority sisters came down for a wonderful weekend last year, and as a thank you for being their tour guide, they surprised me with these ears that I offhandedly said I loved and regretted not buying! They weren't even in stores any more — they had to find them online and mailed them to me. (Related: I have the best friends.)
Buzz Lightyear (middle): Buzz is my all-time favorite Disney character, so that explains that. But also, my best friend got me these when they came out because duh…she's my best friend and knows I love Buzz. (I'm telling you I have the best friends.)
Rose Gold (top right): I'm very basic, so I LOVE Rose Gold. And when these were first released, they were FLYING off the shelves — to the point I was seriously considering spending $75 to buy them off eBay. Another of my dear friends secretly snagged a pair and gave them to me for my birthday a few days later! (Did I mention I have the best friends?)
COLOR TREND EARS:
If you're a big Disney merchandise fan, you may know Disney loves to do color trends. They will release a full collection in a color — with everything from ears to Loungefly backpacks to spirit jerseys and more.
I don't have ALL of the color trends (believe it or not, I do show SOME self restraint and only buy ones I really like,) but these were the collections I couldn't resist.
From the top going clockwise I have: Coral, Rose Gold, Arendelle Aqua, Magic Mirror, Millennial Pink, and Imagination Pink.
CHARACTER EARS:
Disney also often releases ears based on a particular character!
In my collection, I have headwear based on Mulan, Ariel, Sulley, R2-D2, and of course, Buzz Lightyear. As you can see, not one but TWO pairs of Buzz ears were needed — but the hat sits in my office as decoration. (And yes, it is monogrammed.)
PARK COLLECTION: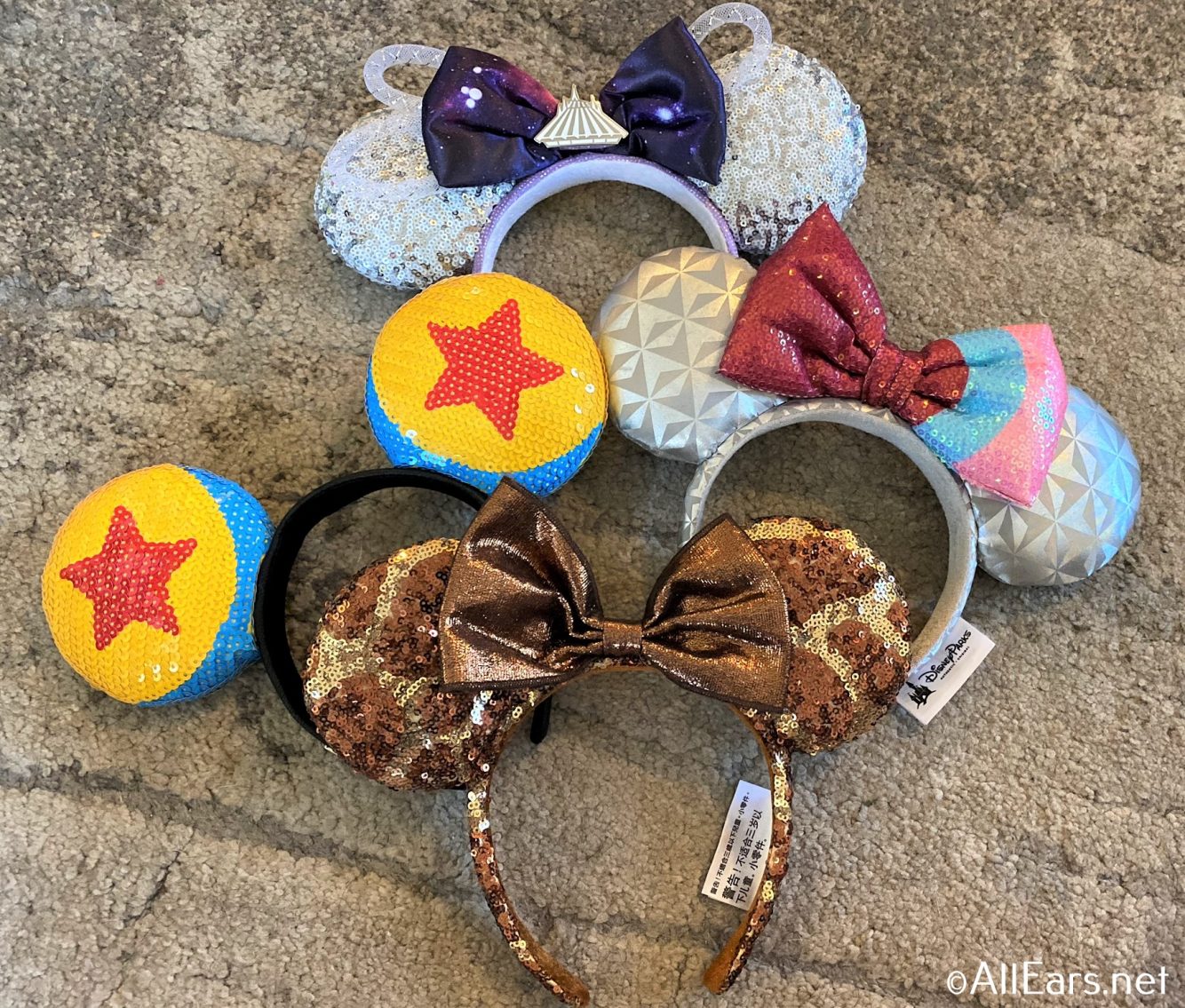 These ears are all inspired by a Disney World park as a whole, or a particular attraction or land.
I've got Space Mountain (my only pair thus far of the Minnie Mouse: the Main Attraction Collection. I predict more to come — have you seen the Small World ones?!), Spaceship Earth, the Pixar Luxo Ball which reminds me of Toy Story Land, and Giraffe for Animal Kingdom!
CHRISTMAS COLLECTION: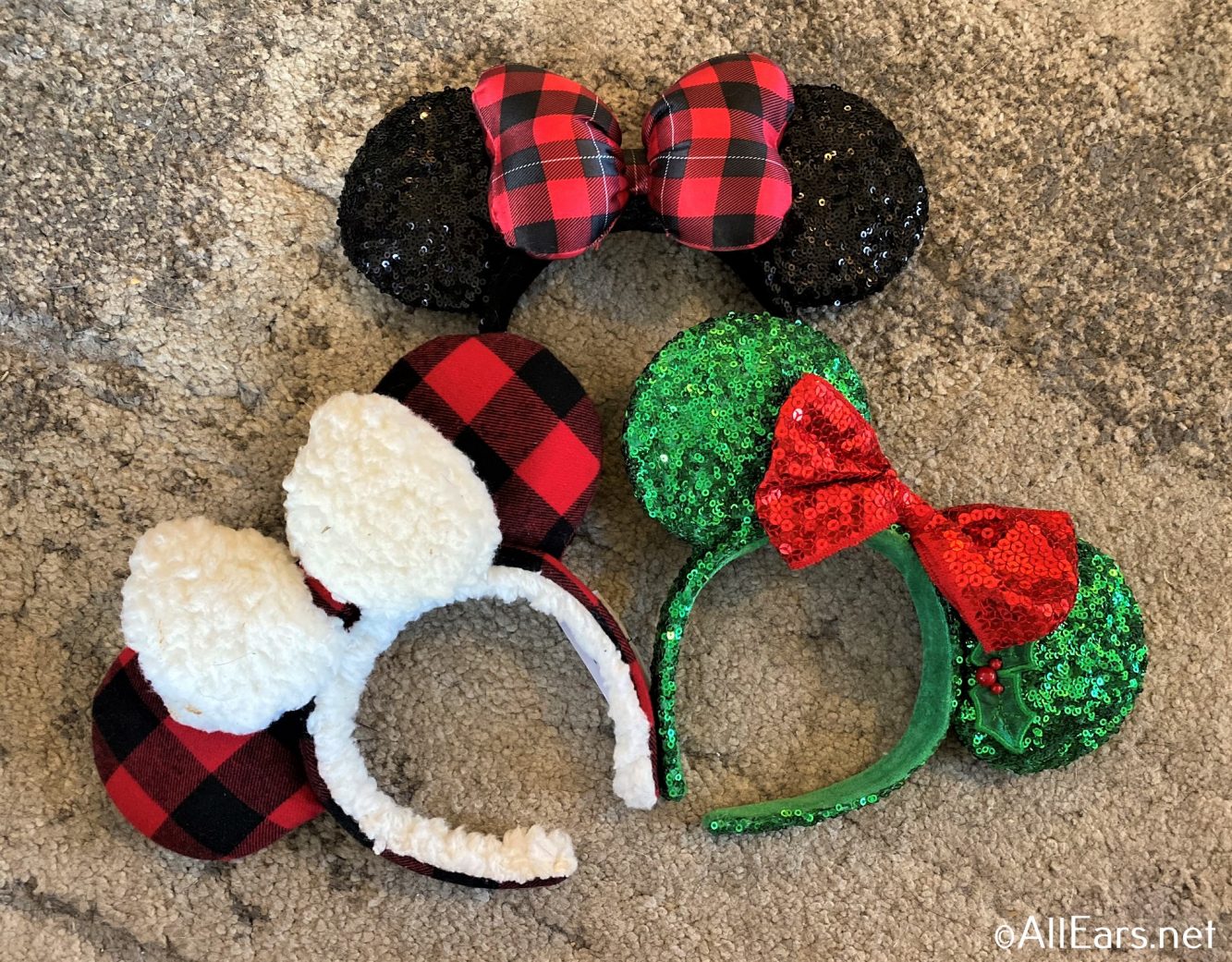 Considering Christmas at Disney lasts literally two months, I also have quite a few pairs of Holiday ears! I like to mix them up for all the Yuletide merriment — from Mickey's Very Merry Christmas Party to checking out all the resort gingerbread displays. Different holiday outings need different holiday ears, right?
Halloween Collection:
Christmas isn't the only holiday with multiple ears! I also have two pairs of Halloween ears — perfect for Mickey's Not So Scary Halloween Party!
SPECIAL OCCASION EARS: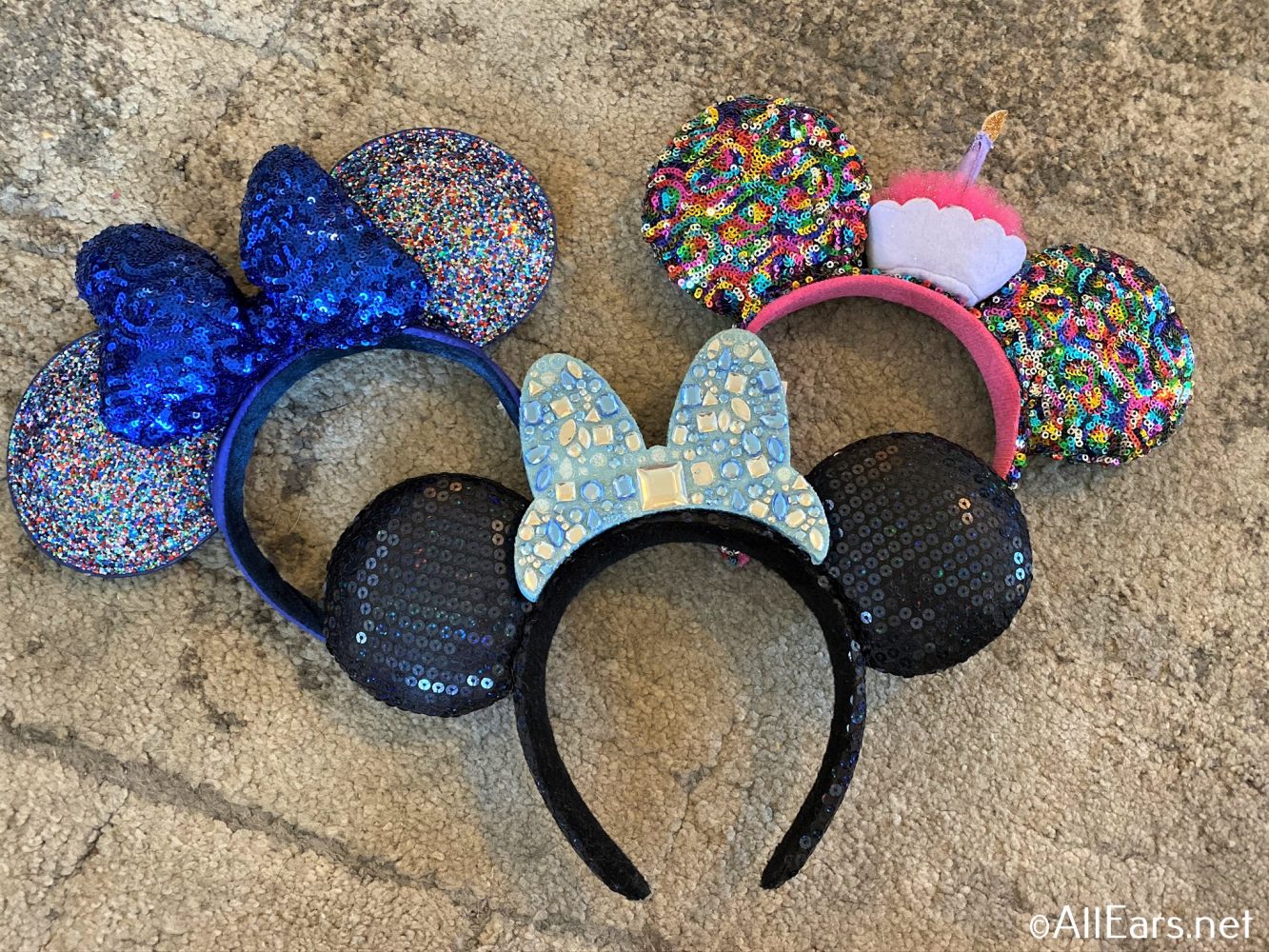 In addition to Christmas and Halloween, these are various other special occasion pairs!
The cobalt blue ones I mentioned earlier are actually the 2020 New Year's Pair. The cupcake ones are the birthday ears, and the ones in the middle I got in Disneyland during their 50th Diamond Anniversary Celebration!
EPCOT FESTIVAL EARS: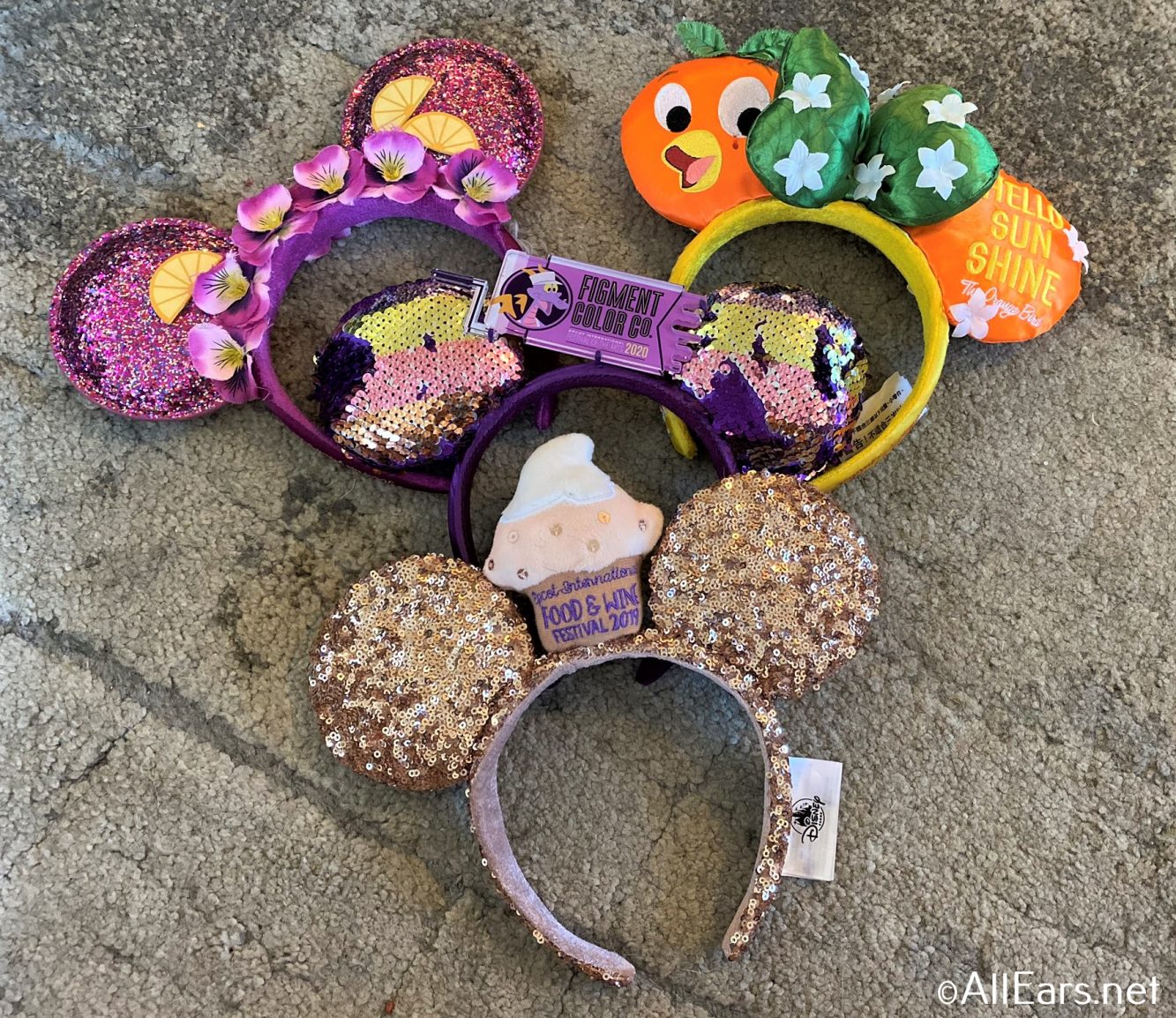 Of course with every new Epcot Festival, comes new ears!
In my collection you'll find Flower and Garden from last year (the Violet Lemonade inspired pair), and this year (Orange Bird. He's still available!). I also have last year's Food and Wine (Rose Gold Cupcake) and this year's Festival of the Arts (color-changing Figment).
CLASSIC MINNIE EARS: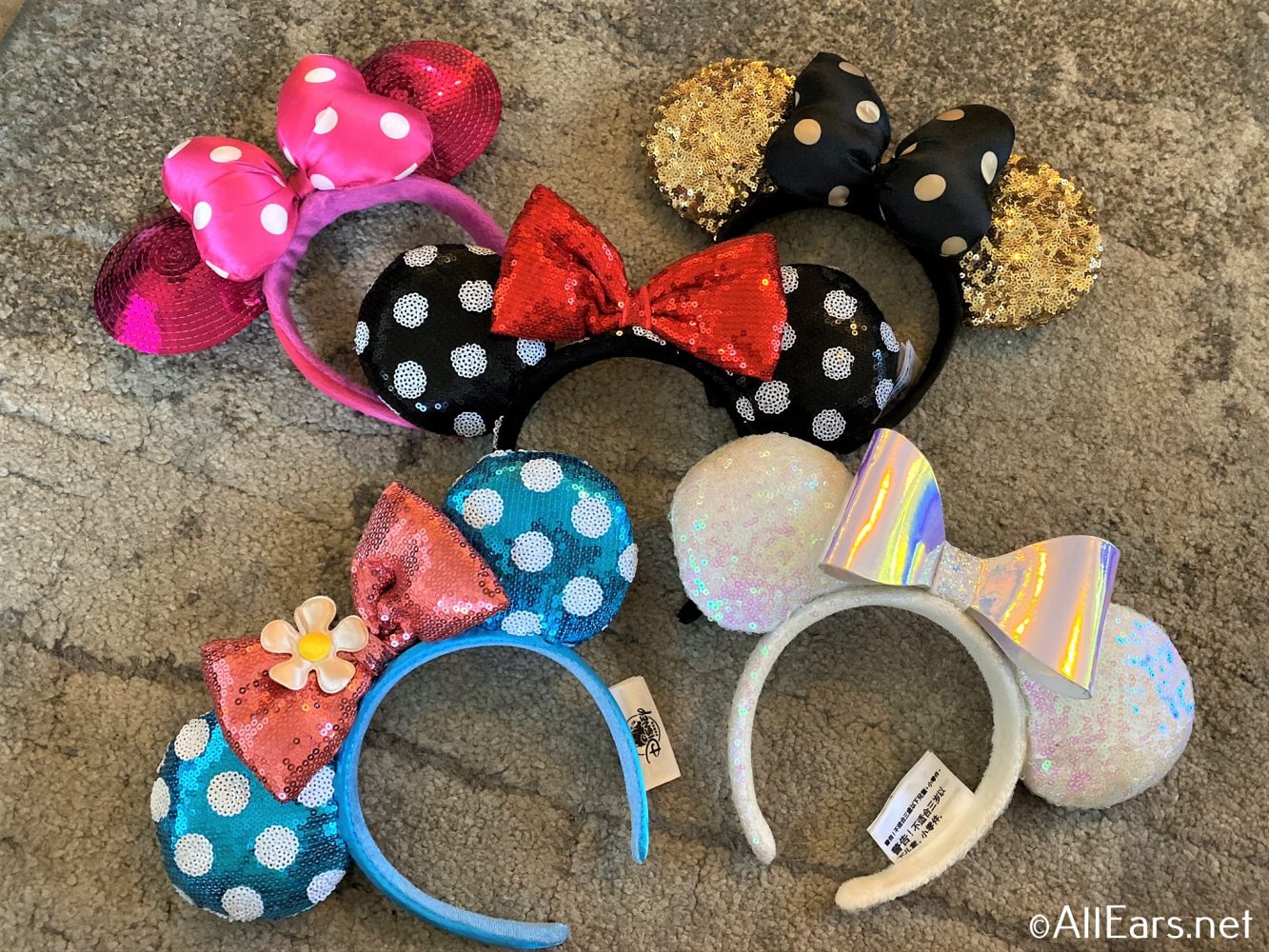 None of these pairs are part of a particular color trend or from a certain event — so in my mind they're all Classic Minnie Ears, with a twist!
I particularly love the Iridescent White Pair and the Red with Black and White Polka Dots!
RIVIERA EARS: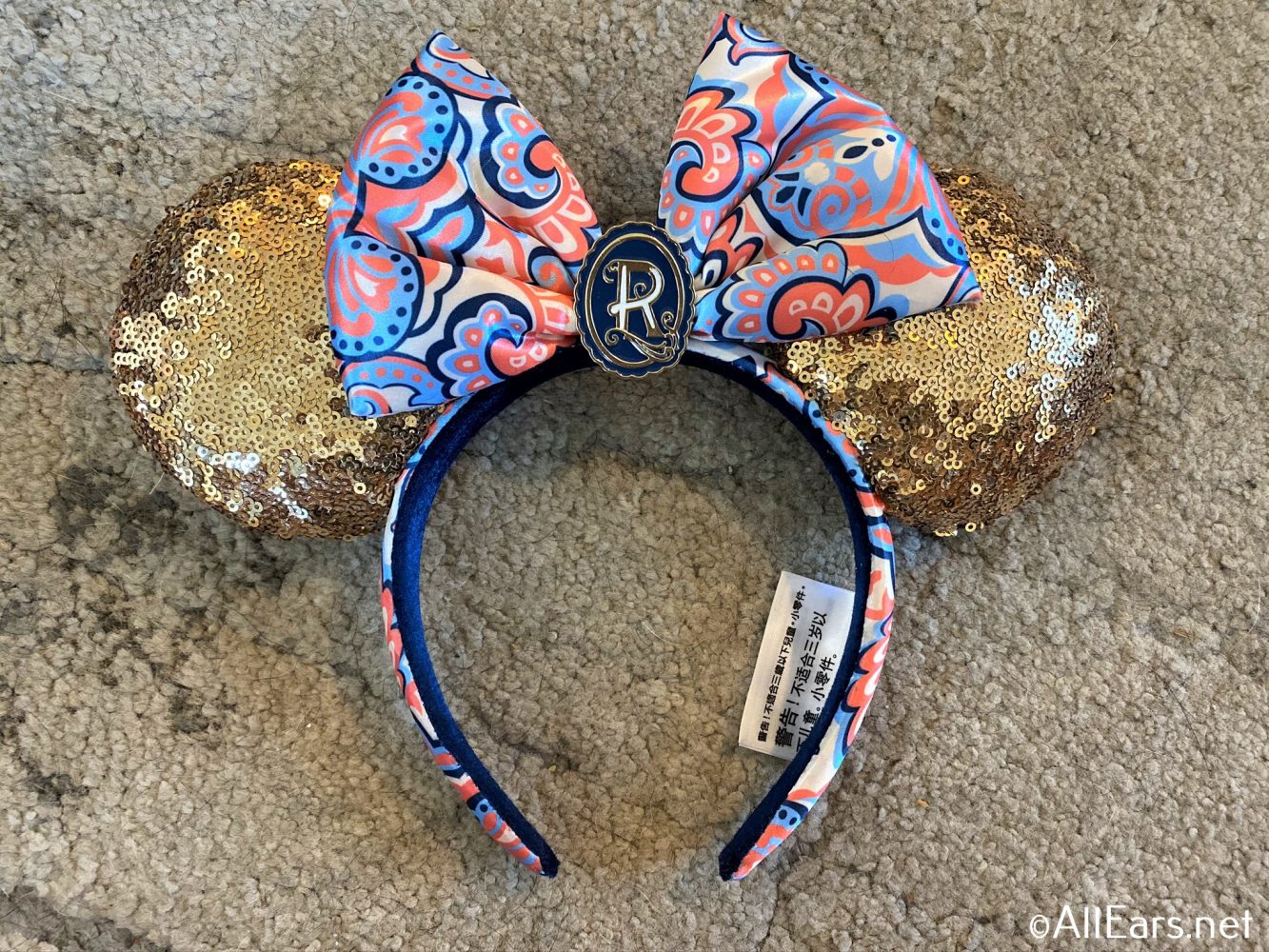 I snagged these when I stayed at the new Riviera Resort last December — using the fact that my family was staying there later for a visit as justification.
But also — don't you think ALL Disney resorts should have exclusive ears?! I would love a pair of Wilderness Lodge and Animal Kingdom Lodge inspired ears!
EAR BALLCAPS:
Sometimes a bad hair day calls for a ball cap am I right? I have a classic Minnie one, plus a holographic pair from the Epcot Forever collection!
CRUISE EARS:
There were SO many cute pairs on my recent Disney Cruise, but I restricted myself to one pair. I thought these were fun and very nautical. But trust me, if I head out to sea again, more will be purchased.
MICKEY AND MINNIE RUNAWAY RAILWAY EARS:
This pair was released to celebrate Disney's newest attraction! The light-up ears were designed by Kevin Rafferty, the lead Imagineer on the project. I was lucky enough to interview him during the opening, and let's just say, I was GEEKING OUT.
You can watch our Mickey and Minnie's Runaway Railway video (including Imagineer interviews!) here.
SLYTHERIN EARS: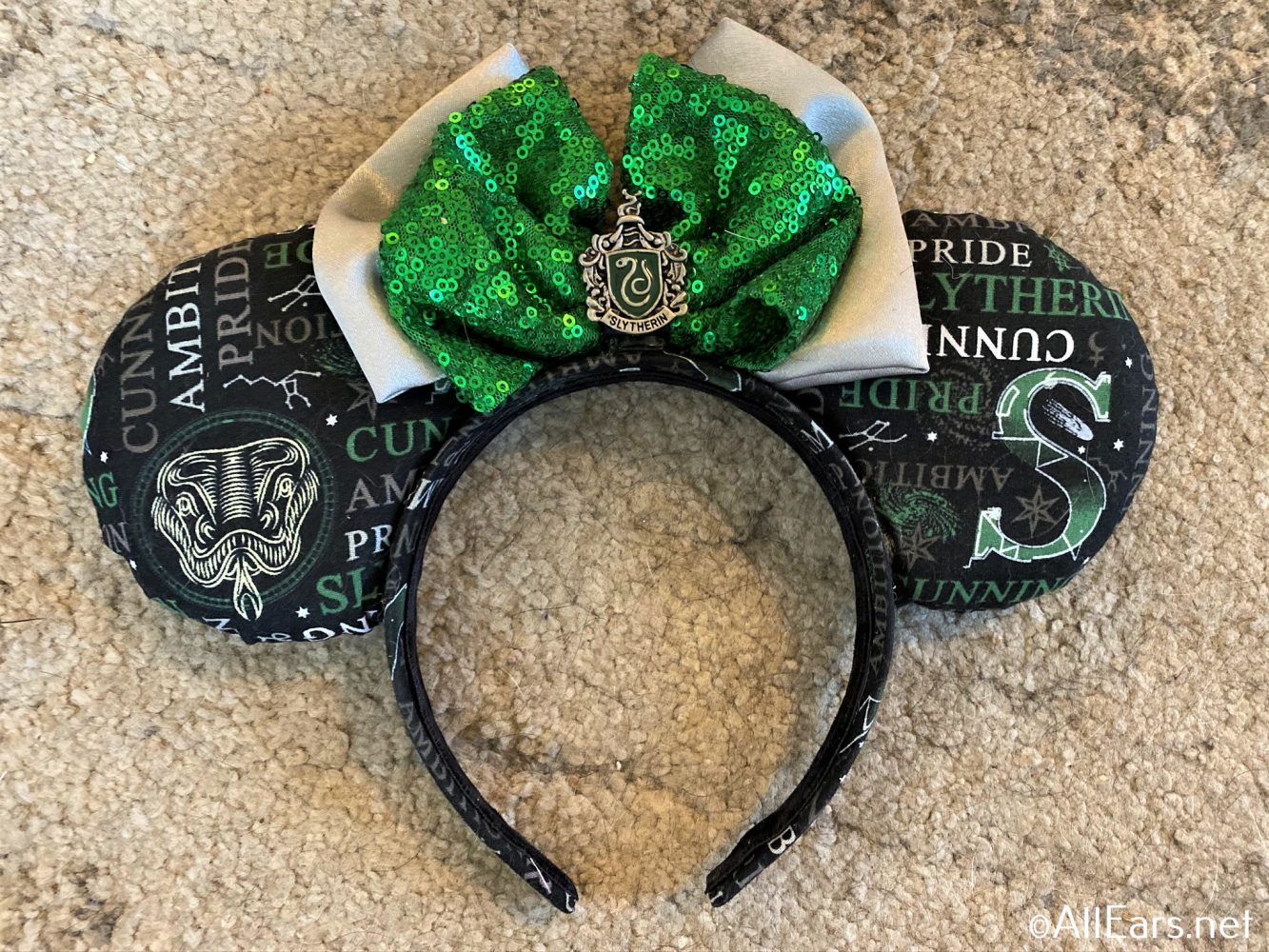 And lastly, my Slytherin ears! I was gifted these house ears by a delightful teammate when I started filming Universal Studios videos. (You can watch the first one here!) Even witches need hair accessories right?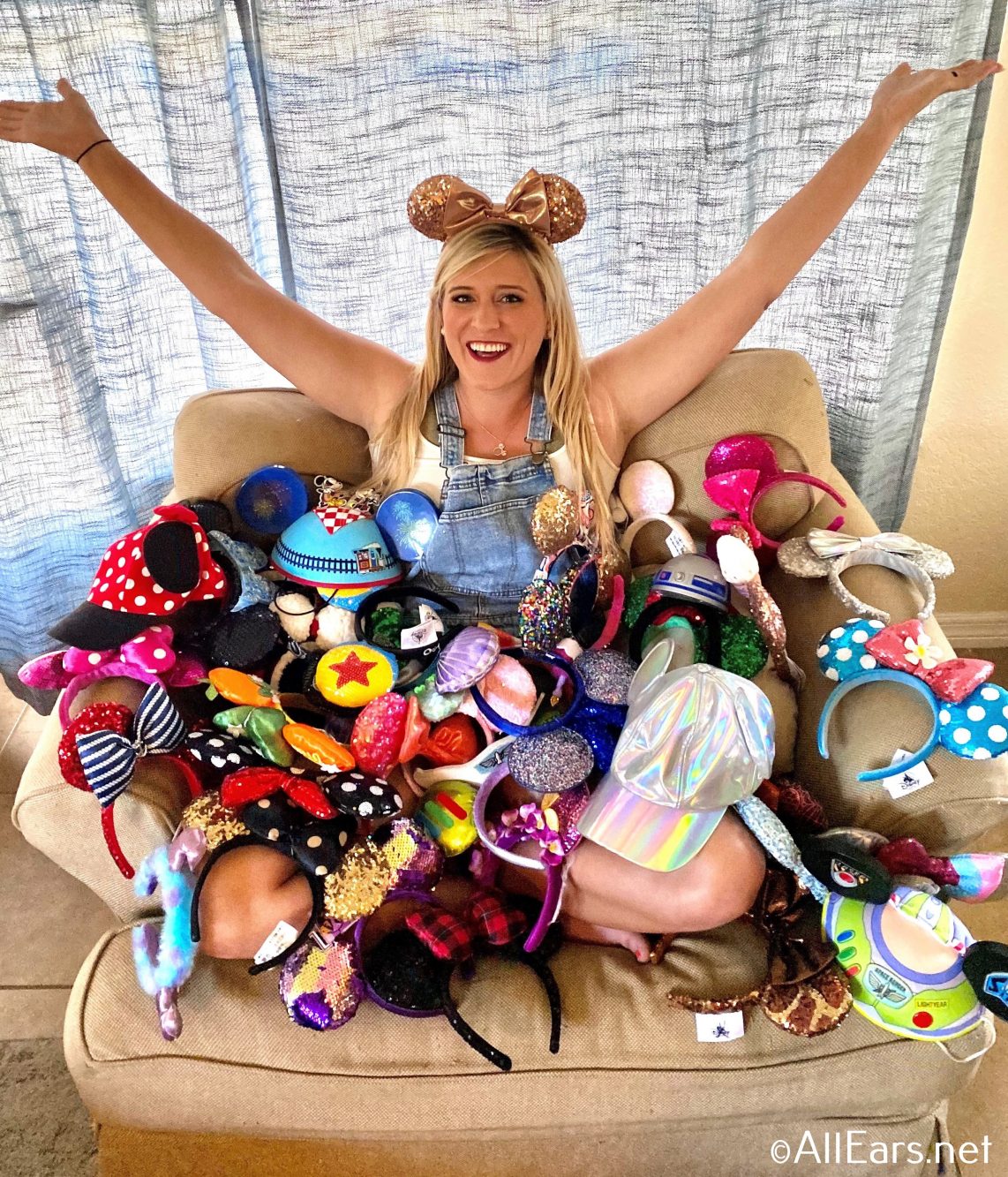 So there you have it! My full ear collection! TA-DA!
Are you a fellow Minnie ear addict? What's your favorite pair? Let me know in the comments!
Join the AllEars.net Newsletter to stay on top of ALL the breaking Disney News! You'll also get access to AllEars tips, reviews, trivia, and MORE! Click here to Subscribe!