"Location, location, location!" It's the real estate agent's credo, and when you're planning your Walt Disney World vacation, it just might be the biggest factor in your decision about where to lay your head.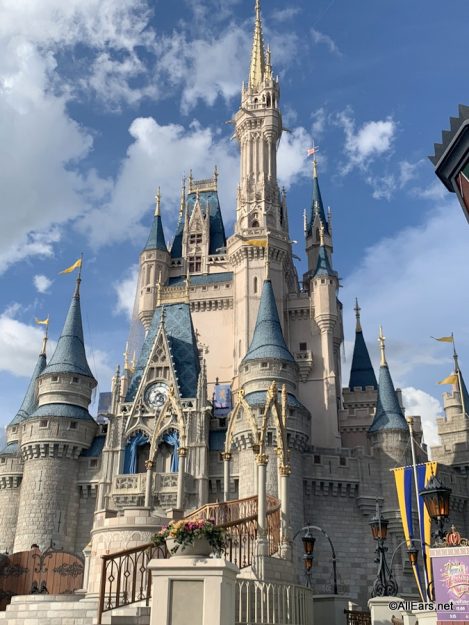 No matter what your park priorities, some Resorts that are just… better. In this case, we're not talking amenities, the pool, or food, though. We're talking about location!
Let's look at a few hotels that are worth considering for location alone!
Keep in mind that, just as with real estate, a great location often equates to a higher price tag. For some folks, it's worth the extra bucks if it means way less walking or waiting. This is definitely a situation where weighing cost and budget versus your family's priorities is key.
Disney's Polynesian Village Resort
Yes, it's mega $$$, but Disney's Polynesian Village Resort has SO much going for it. Aside from its cool, laid back tropical vibe and great dining options, this Resort is situated in a perfect spot (and no, we don't mean how you can see Magic Kingdom directly across the lagoon. But that's cool, too!).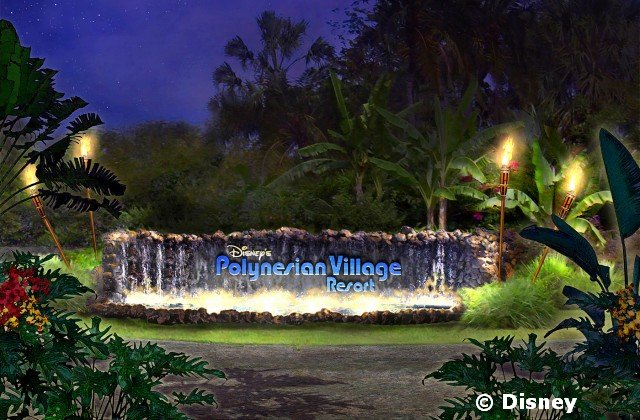 The Poly (as it's affectionately nicknamed) is on the Monorail loop so automatically it's a win for getting to Magic Kingdom. You're two stops away from Magic Kingdom, meaning you won't likely be met with packed Monorail cars like you would at the Grand Floridian (being the last stop), and you don't have to wait nearly as long as at the Contemporary.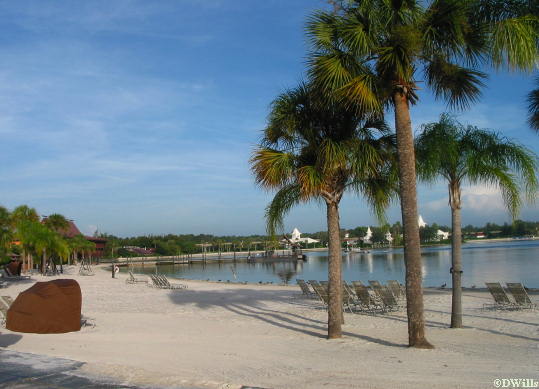 The best reason for the fantastic location though: the Transportation and Ticket Center. Anyone who has ever schlepped to or from Epcot late at night knows the struggle is real when exiting and having to change Monorails after a long day at the park. Imagine exiting the Epcot Monorail, and you're already at your Resort. That's very nearly reality when you stay at the Polynesian because there's a dedicated path between the Resort and the Transportation and Ticket Center.
The Moorea and Pogo Pogo buildings are closest to the Transportation and Ticket Center, but if we had to request a building, we'd recommend Raratonga. It's not too far a walk from TTC, and it's closest to the bus stops and Great Ceremonial House (and access to the Monorail.).
Disney's Contemporary Resort
Disney's Contemporary Resort is another pricey Resort, but it comes with one unique (for now) advantage: it's the only Resort where you can walk to and from the Magic Kingdom. (Grand Floridian is getting its own pathway to the Magic, but for now, Contemporary holds the title of being the only Resort that's just footsteps away.)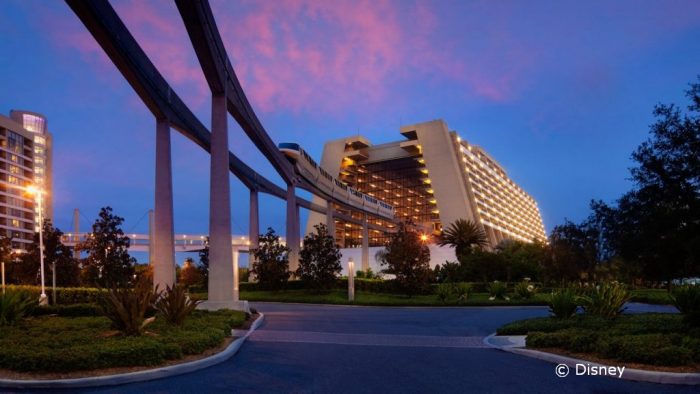 The garden buildings in the far back of the Resort are the furthest from the Magic Kingdom walking path, and the closest rooms are in Bay Lake Tower. Better still? There's even a security check just for guests walking from the Contemporary (with practically no wait!).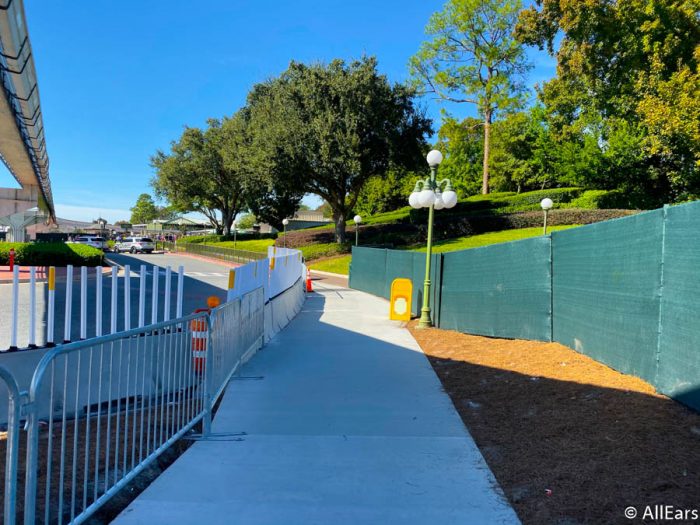 If traveling to Epcot from the Contemporary, you're one Monorail stop from the Transportation and Ticket Center, though returning home, you have to take the fuuuuuull loop around the Magic Kingdom Monorail Resorts to get back to the Contemporary. But for the Magic Kingdom convenience alone, the Resort gets high marks!
Disney's Caribbean Beach Resort
This Moderate Resort just jumped to the forefront of awesome locations with the opening of Disney Skyliner. But did you realize that, depending on which part of this massive hotel you stay at, Caribbean Beach Resort has access to two Skyliner stations?
Yup, the main hub of the Skyliner is located at Caribbean Beach. This will take you anywhere the Skyliner goes — Hollywood Studios (about five minutes), Epcot (about 12 minutes with a change to the Riviera-Epcot line), or to the Art of Animation and Pop Century Resorts (about three minutes).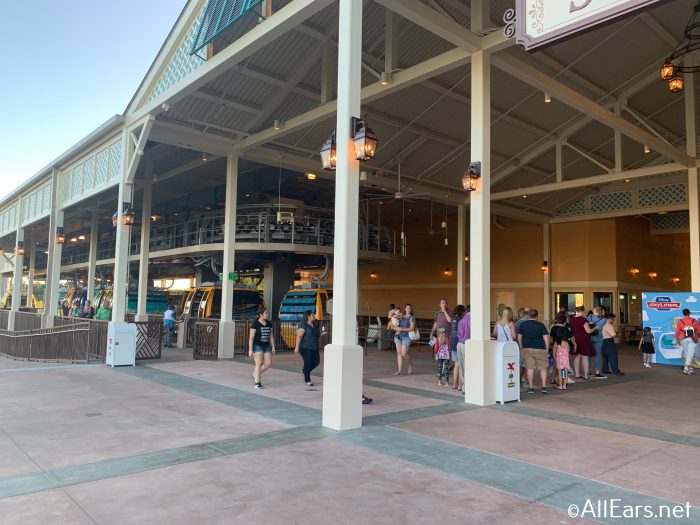 The Jamaica section of the Resort has the most direct access to the Skyliner hub at Caribbean Beach, but Aruba, Trinidad, and Barbados aren't too bad of a walk to get there either. The real surprise, though, is that Caribbean guests can also walk easily to the Riviera Resort Skyliner station from the Resort as well!
Martinique, the farthest section from the Caribbean Beach station, is actually a close walk to the Riviera Resort! So these rooms might be appealing if you want to take a leisurely walk to the Riviera Skyliner Station to get to and fro and have a direct line to Epcot!
Disney's Port Orleans Resort
This beautifully-themed hotel is broken into two sections — Riverside and French Quarter — and both of these sections have easy boat access to Disney Springs!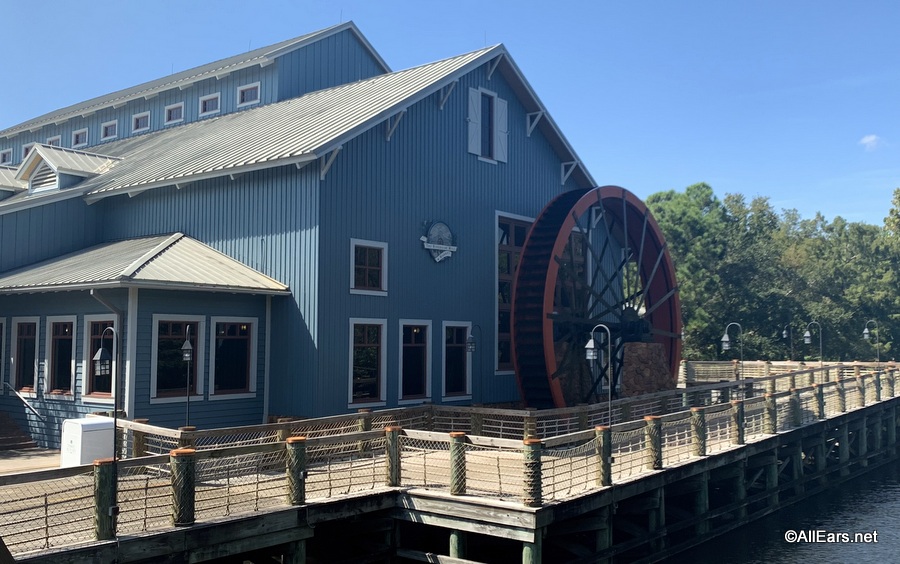 A pair of DVC Resorts have access as well — Saratoga Springs (including the Treehouses) and Old Key West — but Port Orleans is a great value and gives you easy access to all the nighttime (and daytime!) fun Disney Springs has to offer! Plus, these boats are often not crowded and cycle through regularly so you shouldn't find yourself waiting too long for another water taxi.
Plus, you can get Mickey Beignets at Port Orleans practically whenever you want. Yup, sold.
Disney's Animal Kingdom Lodge
Yep, Animal Kingdom Lodge is another Deluxe Resort with a stunning location. But compared to the Polynesian and Contemporary, this Resort is on the cheaper side of Deluxe and makes the list for one very different reason than the others: it's really quiet.
This hotel is situated (where else?) by Animal Kingdom. And since all those critters in the park aren't fans of fireworks and other theme park loud noises, the park itself is situated farther away from the other three parks.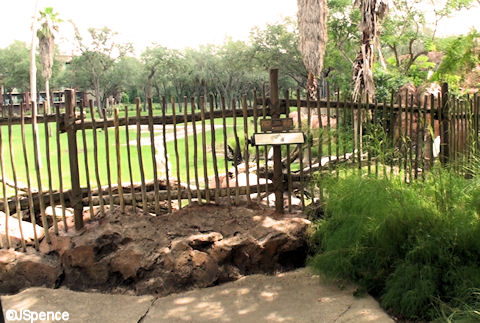 Animal Kingdom Lodge is the only hotel in the immediate area of the park, and it's a bit more of a trek to get to than other Resorts because of it. The result? Peace and quiet. The Resort is designed to feel lush, tranquil, and isolated. You don't get the sense Mickey and Co. are gonna come rushing by doing cartwheels to the pool here (as cool as that might be to see). It's much more chill.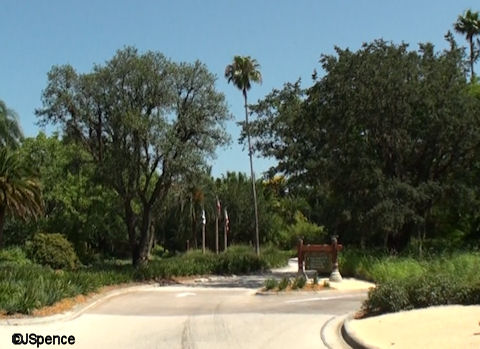 If you're traveling sans children or even if you aren't but just want to feel a little more isolated for the busy-ness of it all, this may be your jam. It's darker, quieter, and less in your face "Disney" than many other Resorts. Many rooms overlook the Savannah and offer fantastically peaceful morning views of the animals quietly grazing. It's still Disney World, but it somehow feels like it moves at its own pace here, which is sometimes just what you may be looking for.
At the end of the day, any Resort you pick is dropping you right in the middle of the magic and going to be a wonderful experience. But the Resorts highlighted above are the ones we find ourselves wanting to keep going back to thanks to their unique locations (and the perks that come with those locales!).
Join the AllEars.net Newsletter to stay on top of ALL the breaking Disney News! You'll also get access to AllEars tips, reviews, trivia, and MORE! Click here to Subscribe!

Are any of these your top resort picks? Let us know in the comments!