In order to create the best quality content for you, our fabulous readers, we have members of the AllEars team in the Walt Disney World parks almost every single day.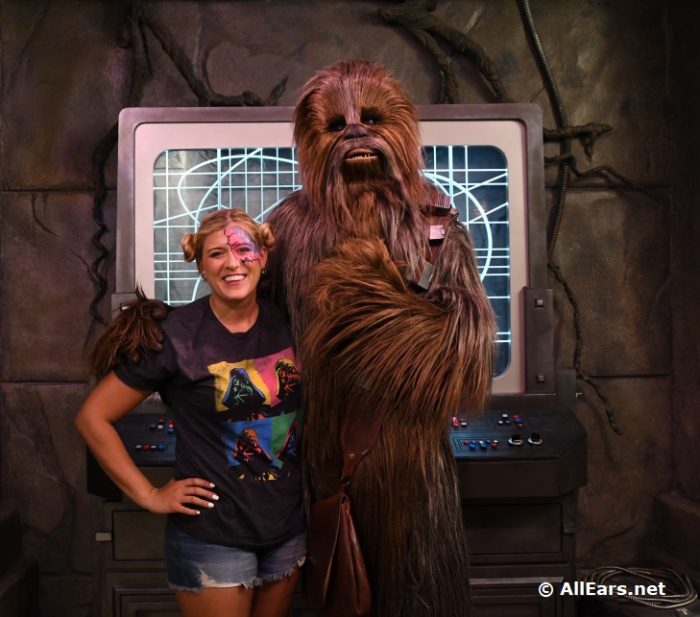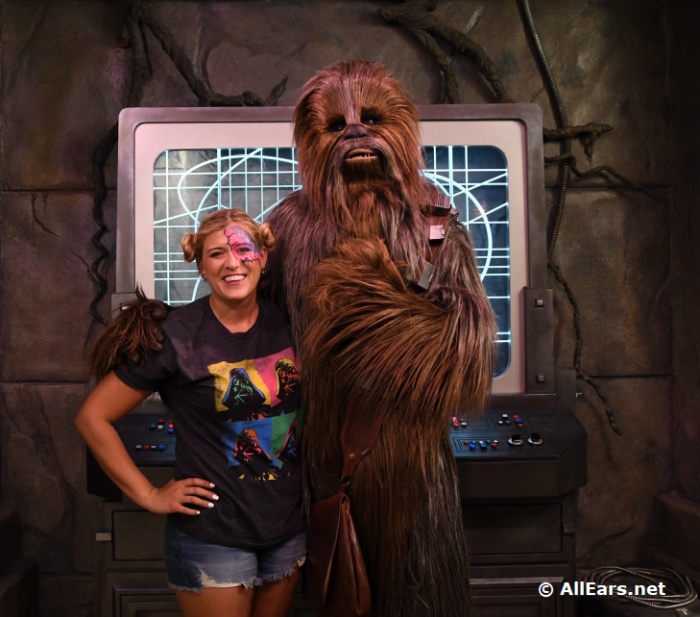 We record videos (check out the AllEars YouTube channel here!), try new experiences, and do some investigating to bring you the latest info, tips, answers, and tricks. We want to ensure you have the BEST Disney vacation possible, and along the way, we've learned quite a few insider lessons.
From the cleanest bathrooms in the parks to which seat to request on certain rides to what must-have products always go in our park bags, we have tons of day-to-day tips to share!
And here are some of the best: 12 Valuable Lessons We've Learned From Going to Disney World Almost Every Single Day!
1. Bring a Fuel Rod
It takes a lot of battery life to spend a day in a Disney Park. Between loading the My Disney Experience app to update FastPasses and taking photos or videos, you're likely going to drain your battery life.
And while there are tons of options when it comes to portable chargers, our team loves FuelRod. Why? Because there are charger swap-out stations all over property! A new kit is $30, which comes with a FuelRod battery pack, as well as iPhone and Android cords.
But this is the best part: Charger dead? All you have to do is locate a FuelRod station using My Disney Experience, then swap your dead battery for a fresh one. Because of this, we can't imagine life without FuelRod.
Editor's Note: As of 11/1/19 there is a $3.00 fee to swap out FuelRods.
Editor's Note (again): Disney has reversed the swapping fee at the time of this update.
Not only do we know we have backup power, but we know we have backup to that backup. And sure, as bloggers we're probably using our phones more than most. But still, it feels good knowing that we can go to the parks and not worry about battery life — no matter what.
(P.S. – You can save a few dollars by buying the FuelRod before you go on their official website!)
2. Don't Forget a Times Guide
When picking up a map (or even if you skip the map), don't forget a Times Guide! They are located near the front of each park, typically on a sizable display.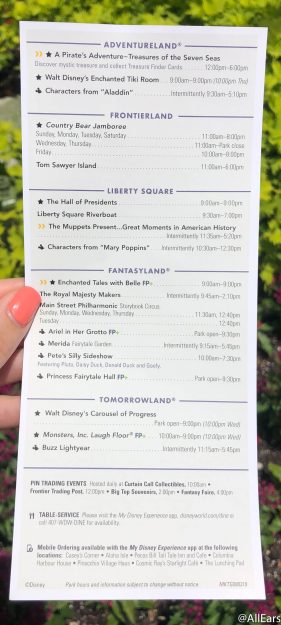 Times Guides are the easiest way to keep track of showtimes, character appearances, and if anything is closing early. It's much easier to quickly reference the Times Guide as to what time the parade is as opposed to pulling up the app.
It's also helpful to double-check times — some shows change their times based on the day of the week. This is such a vital resource to keep everything straight — even coming into the park most days a week, we make it a point to grab a Times Guide.
3. Use the Shops
Oftentimes it's easier to cross busy stretches in the park if you duck into Merchandise Shops!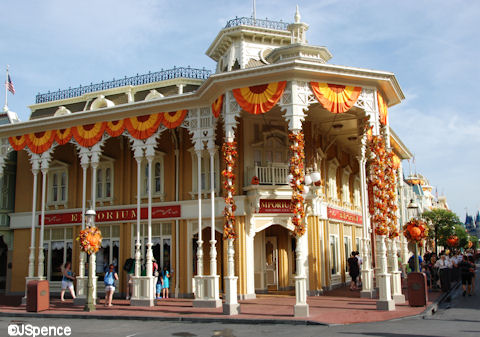 For example, at Magic Kingdom you can make it basically the entire way down Main Street by popping into the Emporium and out through Casey's Corner.  Similar tracks include cutting through the stores along Hollywood Boulevard in Hollywood Studios or through the Riverside Depot in Animal Kingdom.
Not only does ducking into shops provide a less crowded path, but you also get to a enjoy a few minutes of blissful air conditioning. The downfall, of course, is that you'll likely spot a new Disney knick knack or pair of ears you just NEED to have. (Guilty!)
4. Skip the Tram
After parking at one of the theme parks, it may seem like the natural next step is to hop on the parking tram. But think before you board!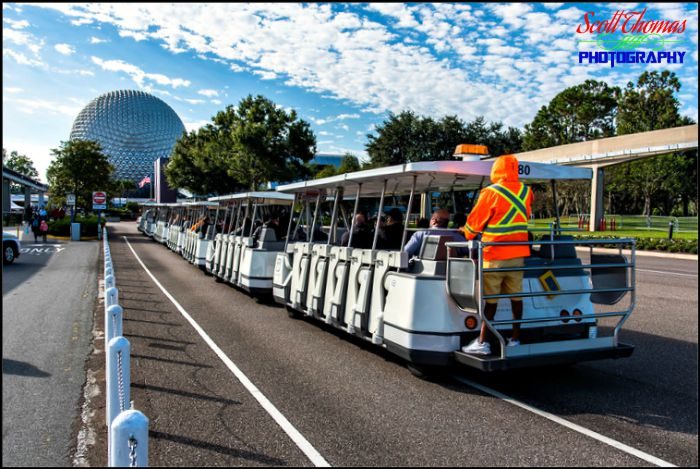 Especially with current construction, the trams can't actually take you that close to the entrance at Epcot, Magic Kingdom, or Animal Kingdom. Unless you parked WAY far away, you're likely better off walking. It's easier than loading, waiting for others to load, folding up strollers, and unloading — and you'll probably beat the tram anyway on foot.
5. Request the Seats 
There are some attractions that where you sit can make quite a difference in the experience!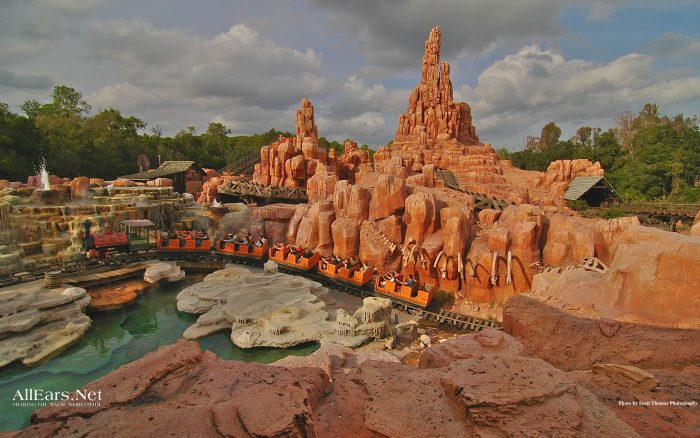 Don't be afraid to ask a Cast Member for a certain seat — trust us, they've heard it before! You may have to wait for the next ride vehicle, but it's totally worth it.
Here are some of our top picks when it comes to special seats:
6. Eat at Lounges
Some of our favorite theme park eats don't come from Quick Service OR Table Service Restaurants — they come from the Lounges!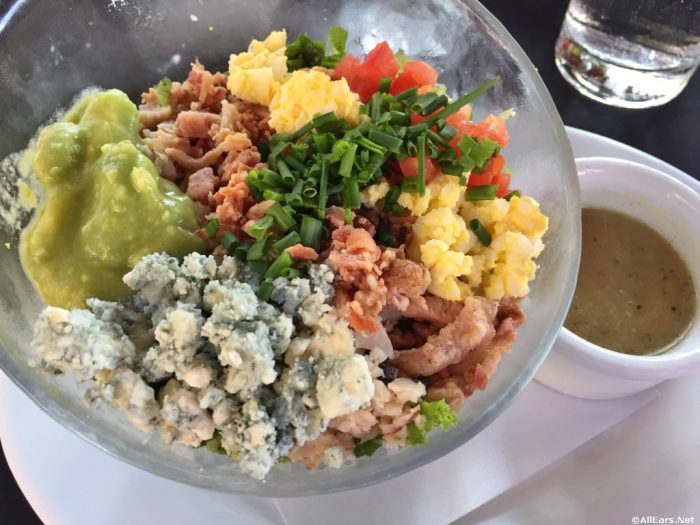 Lounges are typically first come, first serve, so you're more likely to get a seat than walking into a Table Service restaurant without an ADR. Most of our favorite lounges have their own menus of small plates and munchies, but there are also several where you can order off a Full Service Menu as well.
Stopping at the Disney Lounges is a great way to relax during your day and eat something delicious, without needing a reservation or committing to a full meal at a Table Service spot.
Some of our favorite lounges include:
7. Be Smart at Security
When heading to bag check, make sure you look through the whole area to find the tables with the shortest lines — there are often ones at the ends with much shorter waits!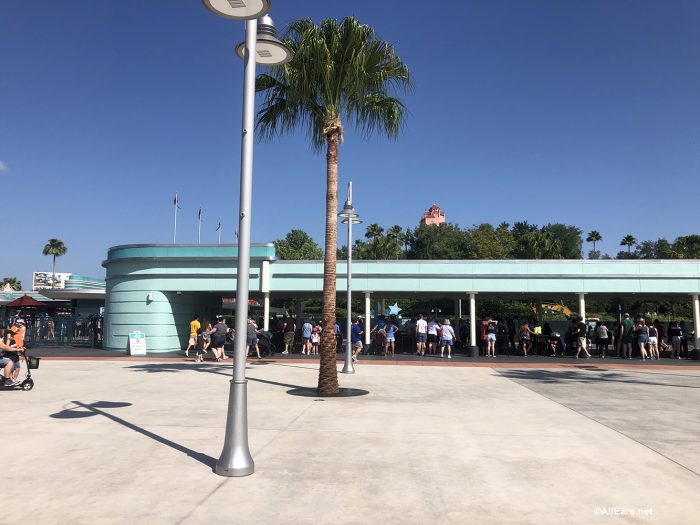 Also, each table typically has two sides open, with one Security Cast Member performing the bag checks. This means they alternate from left to right by PERSON, not by party. This means, if you had a party of 6 people with bags and you all stand on the right side, you'll actually have to wait for 12 people to get inspected before you're done. Split up and go to either side of the bag check and you'll get through quicker.
On a similar note, keep an eye out on the Touchpoints the entrances when getting into the parks — much like security, the ones on the end generally have shorter lines.
8. Be Prepared
There are several things in my park bag that I cannot leave home without. One is certainly the aforementioned FuelRod and cord. Others include a few bandaids or mole skin for potential blisters, travel-size containers of dry shampoo and deodorant, and my savoir, Megababe Thigh Rescue.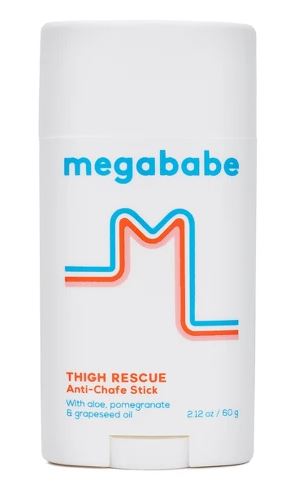 Sorry if this is getting personal, but we're all humans walking and sweating our way through Walt Disney World. An anti-chafe stick like Megababe will be your best friend. JUST TRUST ME, OKAY?
9. Best Bathrooms
Like with anything at Disney, we have our favorite bathrooms. These are the ones that are usually less crowded and cleaner!
Some of our favorite Porcelain Palaces include:
10. Dress the Part
This one is kinda silly and frivolous, but we love doing it anyway! Several members on our team like to theme their outfits to which park they're visiting. For me, that means choosing from my excessive Disney T-shirt collection based on which characters are prominent in that park (and then matching my ears accordingly.) For example, I'll wear Lion King to Animal Kingdom, Toy Story to Hollywood Studios, and Princesses to Magic Kingdom!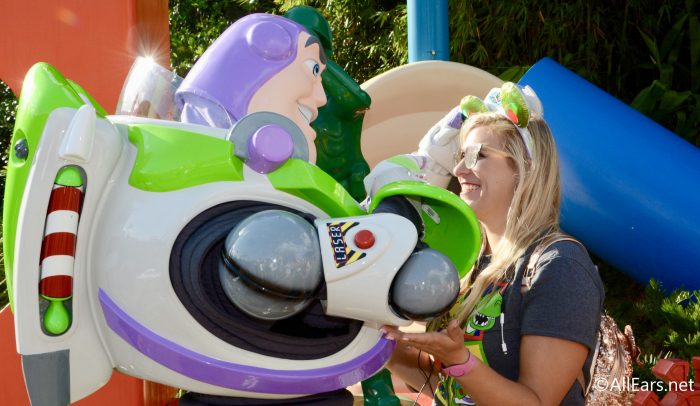 For other team members, it means wearing colors or patterns they associate with that park — lots of greens and animal print in Animal Kingdom, geometric shapes and bright colors in Epcot, and regal colors in Magic Kingdom. Usually Cast Members notice — and the characters definitely do!
This is a fun way to add a little extra magic to your photos as well — especially if you have a certain meet and greet or character dining experience planned!
11. Be Nice
This may seem pretty obvious, but the one of the biggest pieces of advice we can give you is to BE NICE.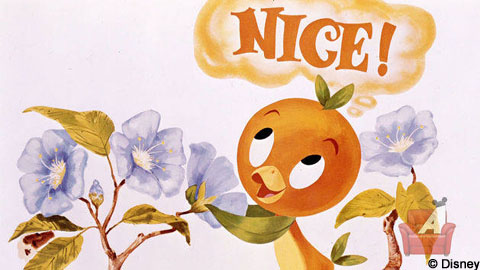 Time and time again, we see guests being rude to Cast Members. BIG SAD FACE EMOJI.
And 99% of the time, it's not the Cast Member's fault — they didn't make the rule, they're just enforcing it. We know it can be frustrating if your ticket isn't working, or if the parade gets cancelled because of weather, or because the monorail was delayed. But always keep in mind you catch more flies with honey than vinegar!
When talking to Cast Members, especially about an issue, make sure to be calm, cool, and collected. These folks have the ability to make a little magic in most cases, and trust me, yelling at them won't make it happen. 🙂
12. Put Your Phone Down
We know this is RICH coming from bloggers, but trust us.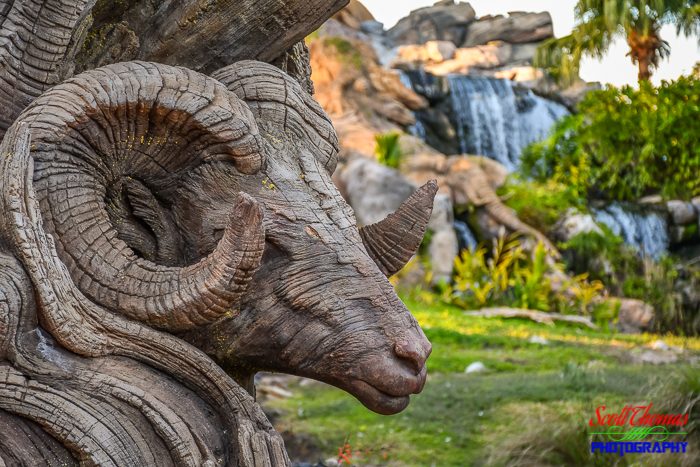 We know it's important to take a bunch of photos and videos throughout your trip. (More than most!) But it's equally, if not more, important to simply take in the beauty around you and the moments with your loved ones.
Disney World parks are absolutely stunning — I notice new details literally every single time I go. And you'll miss a lot of the beauty and experience if you're just rushing from place to place and not slowing down to take it all in.
There are also some experiences better captured with your mind, not your camera. Are you really going to look at 200 pictures of the fireworks later? We both know the photos don't do them justice, so do yourself a favor and snap a few, but then, put down the camera and just enjoy the magic.
Well there you have it — 12 of the best lessons we've learned by visiting the Walt Disney World Theme Parks almost every day! Did you learn anything new? Let us know in the comments!
Want to read more of our writers' takes on all things Disney? Take a look at these recent posts: