I had an hour to kill before my flight back home the other day, so of course I went to one of my favorite spots — the France pavilion in Epcot to have a coffee and a bite to eat at Boulangerie Patisserie les Halles.
As I approached the bakery, which shares space with a shop, there was an array of new merchandise that caught my eye.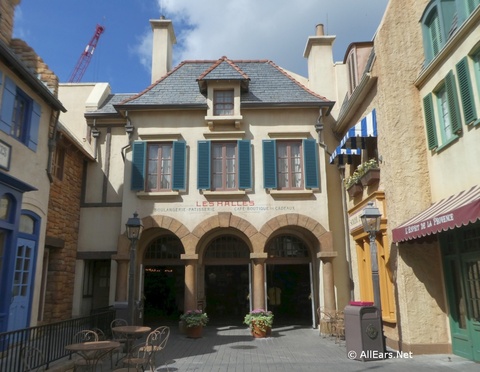 If you love Belle from the Beauty and the Beast, then this line is definitely for you!
A stylized version of the Disney princess is featured in range of items that seems to be called "Vision de la Beaute Inspiree par BELLE" (vision of beauty inspired by Belle). The brown-haired beauty is depicted in broad strokes, holding a bright red rose and wearing her trademark yellow dress.
She poses casually on apparel, like these long-sleeved shirts that tie at the waist ($39.99) or others that criss-cross at the neck: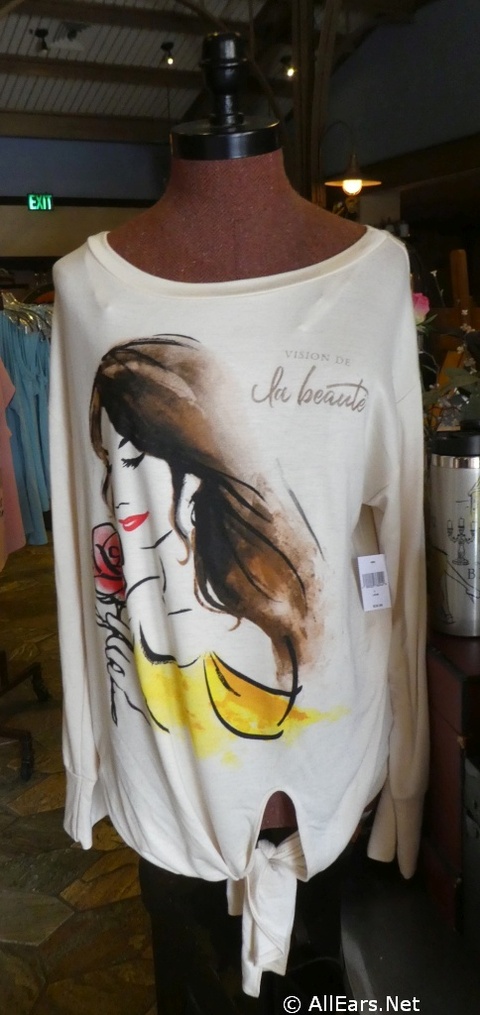 She also adorns a large, long-handled tote ($44.99)…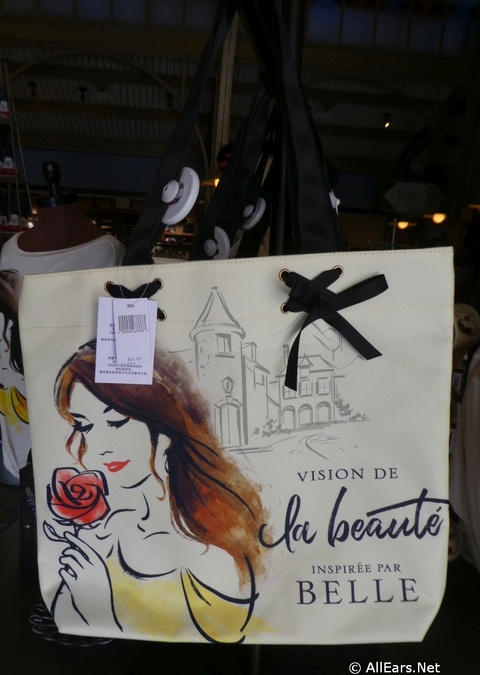 … as well as smaller, zippered bags that could be used for cosmetics ($24.99).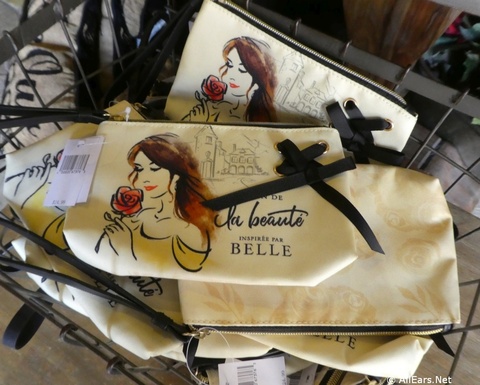 The motif appears on insulated travel mugs…
.. and ceramic coffee mugs, too.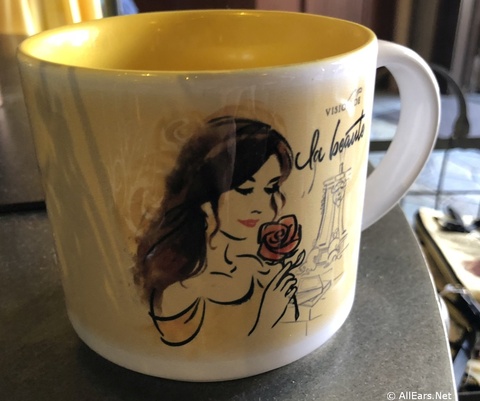 They also had a few Beauty and the Beast-related items, like this Enchanted Rose light-up "wand" — at least, I guess that's what it is. It has feet to stabilize it if you want to set it on a table, but it looks like you can grip it if you'd want to carry it.
By far, my favorite item in this grouping was the musical jewelry box that featured a pop-up twirling Belle inside. It reminded me so much of a jewelry box I had as a little girl.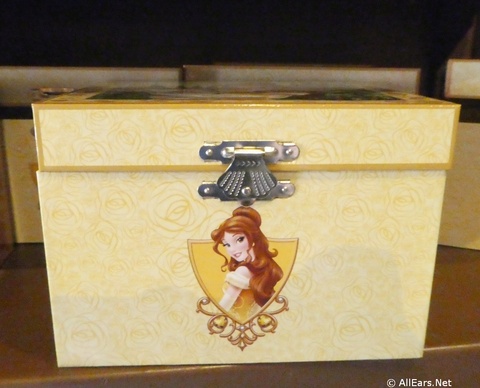 It seems that Belle isn't the only Disney princess to get this classy treatment, from the looks of this pillow that also features Cinderella and Aurora, but I have yet to see any merchandise with these other lovelies.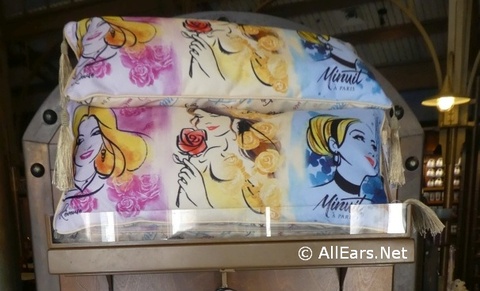 Is Belle your favorite princess? If so, you might want to stop by the France pavilion on your next visit to Epcot to find these items and more. Or, if you're not getting to Disney World any time soon, you can visit shopDisney.com — they don't have these items I mentioned above in stock just yet, but they have a great selection of items that tell "the tale as old as time."