The folks at D23 have been working overtime lately, what with presenting down at SDCC for the first time and holding a weekend full of events just last week, but they're not resting yet if their recent talk on the 2019 D23 Expo is any indication.
The presentation started off with Michael Vargo, VP of D23, Special Events, and Disney Corporate Creative Resources, unveiling the official key art for the D23 Expo, emphasizing the major creative branches of the company: Disney, Marvel, Pixar, and Star Wars.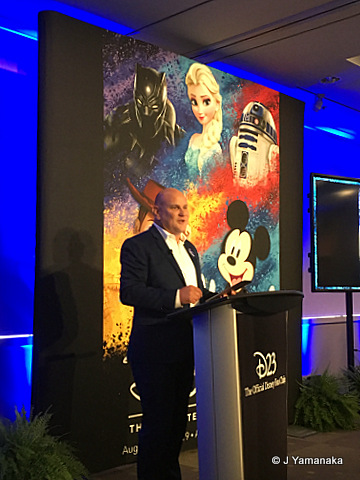 He then went on to touch on some of the elements of the 2017 D23 Expo that will be returning:
–The Ultimate Fan Street Party, which will run daily on the show floor, featuring celebrity grand marshals.
–Multiple presentation venues, such as Hall D23, with more than 7,000 seats; the Expo Arena with more than 4,000 seats; Stage 23 with more than 2,000 seats; and the Walt Disney Archive Stage.
–Stacked programming, with multiple simultaneous presentations allowing people to pick tracks of interests to follow throughout the day.
–The Mousequerade costume contest with returning celebrity judges actress Yvette Nicole Brown and actress/fashion designer Ashley Eckstein.
Here's a special message from @YNB about #D23Expo! Who's excited for Mousequerade? 🙋‍♀️🙋‍♂️ pic.twitter.com/qOtkD5E9xo

— Disney D23 (@DisneyD23) August 17, 2018
Eckstein made a quick appearance to talk about her admiration for all the hard work fans put into their Mousequerade costumes and how much she enjoys the D23 Expo in general.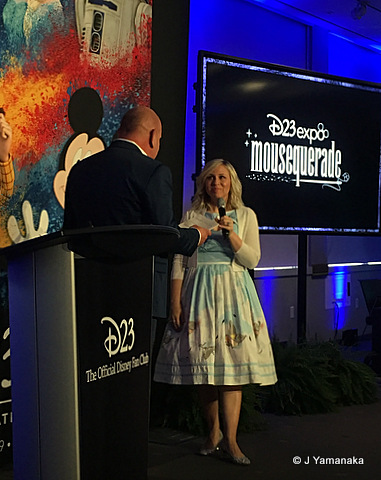 –The Design Challenge, which will be themed to the Haunted Mansion to celebrate its 50th anniversary next year. Twenty-three pieces of art will be selected to be displayed throughout the weekend with the grand prize winner taking home $2,300.
–The Walt Disney Archive exhibit
–Photo-ops
–Talent Central
–The Disney Legends Awards Ceremony
–Storepass/Stagepass, which will utilize new technology to streamline the process
–RFID badges
There will also be some benefits exclusive to the D23 Gold and Gold Family Members, such as a special gift, priority queuing for some presentations, and discounts from Disney retailers/partners.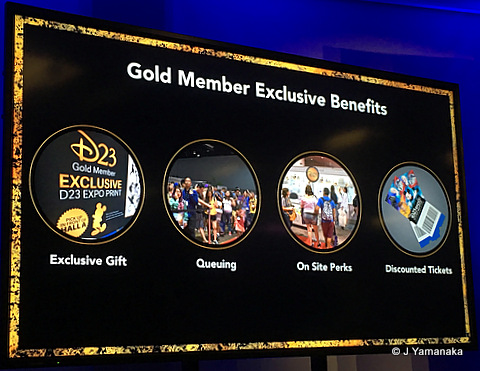 Additionally, this year all discount ticket pricing will only be available to Gold level members, including the early bird discount.
[Note that an individual Gold Membership is $79.99 and the difference between the Gold member early bird 3-day ticket and the non-member pricing is $72 — so if you know before 11/20/18 that you're going to go for all three days, it may be worth it to go ahead and buy the membership if the additional benefits, gifts, events, etc. are of use to you.]
The very limited VIP Sorcerer Packages, which include reserved seating at presentations, preview day, advanced shopping, gift pack, and a Haunted Mansion-themed welcome reception, are only available for purchase for Gold level members, who can purchase up to two. They will run $2,500 per ticket and will go on sale August 23 at 10AM PT, while general admission tickets will go on sale at 11AM PT. The link will actually go live a day in advance so people can have access to the ticketing site prior to the precise sales time. More ticketing information can be found at D23expo.com.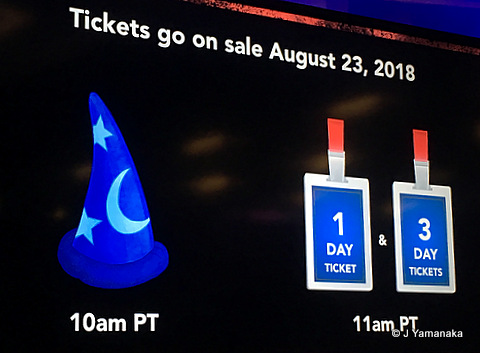 Expo exclusive merchandise will be on sale online only for ticket purchasers through the end of this year. Items will be shipped next summer in advance of the Expo dates. D23 Expo ticket holders will also be able to purchase discounted park tickets and hotel rates.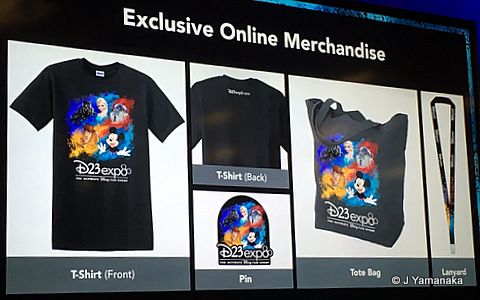 D23 is also planning a new monthly video series called "Know Before You Go," which will be available on their social media platforms starting August 23 and will be programmed to help guests navigate their way to and through the D23 Expo. My guess is that they will be less brutally frank than I was when I wrote on that topic last year.
Next up was Kristin Rodack, D23 Head of Membership & Marketing, to talk about non-D23 Expo matters. Among them:
–Upcoming "Lunch With a Disney Legend" date was announced, featuring Ron Logan. Tickets can be purchased August 21 at 10AM PT at https://d23.com/d23-event/lunch-with-a-disney-legend-ron-logan/
–Members now will have the option of signing up for auto-renew through shopDisney to avoid losing any of their benefits, charter memberships, etc.
–Gold level members are invited to have D23 parties and sign up friends for referral points. Free party kits are available for order from D23.com.
–This year's D23 Fanniversary will be themed to celebrate the 25th anniversary of both "Tim Burton's Nightmare Before Christmas" and "Hocus Pocus."
–Sip & Stroll returns to Epcot for the Food and Wine festival, featuring an Imagineering chat about the festival in the Spaceship Earth lounge.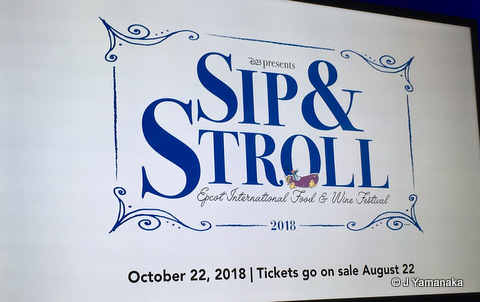 –D23 Days of Christmas will resume in December with daily giveaways and seasonal events taking place on both sides of the country.
–2019 will mark the 10th anniversary of D23, for which there will be a year-long celebration.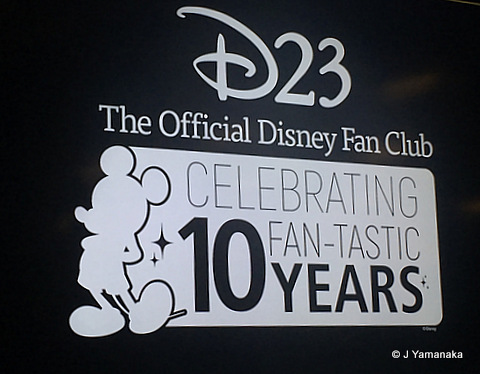 Over in the Walt Disney Archives, Walt Disney Archives Director Becky Cline gave us a look at a collection of Mickey Mouse memorabilia in celebration of his upcoming 90th anniversary this November, including an original cel from "Steamboat Willie" and Mickey Mouse Ingersoll watch.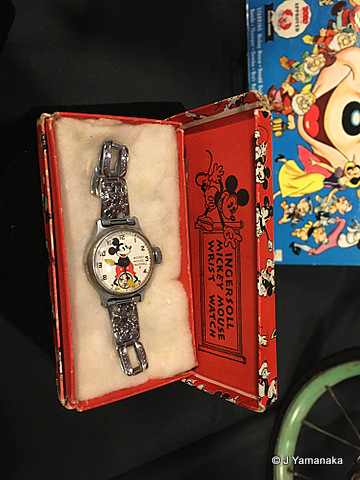 Afterwards, the day was topped off with a tour of the Walt Disney Studio lot and a walk through Walt Disney's office, which has been restored to the exact state it was at his demise. Photos and video from the tour I took when it originally opened back in 2016 are here.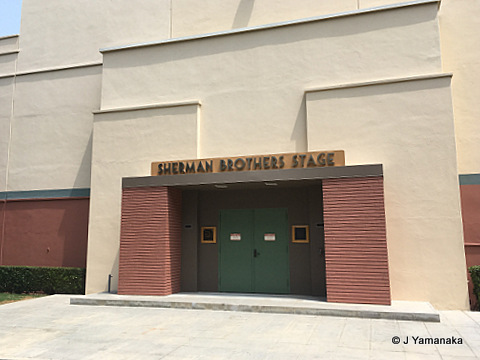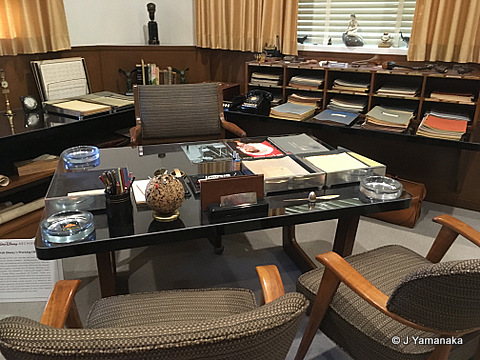 Information on joining D23 can be found at D23.com and ShopDisney.com/D23. All D23 Expo information lives at D23expo.com