Sunday, August 19, was World Photography Day. Disney theme parks around the world celebrated with Disney PhotoPass Day, featuring special character encounters, props, and Magic Shots at select PhotoPass locations.
I made a visit to Disneyland to check out the PhotoPass Day offerings there. First stop was the Partners statue, with a special prop – I think most of us have enjoyed a Mickey Mouse pretzel at least once at Disneyland!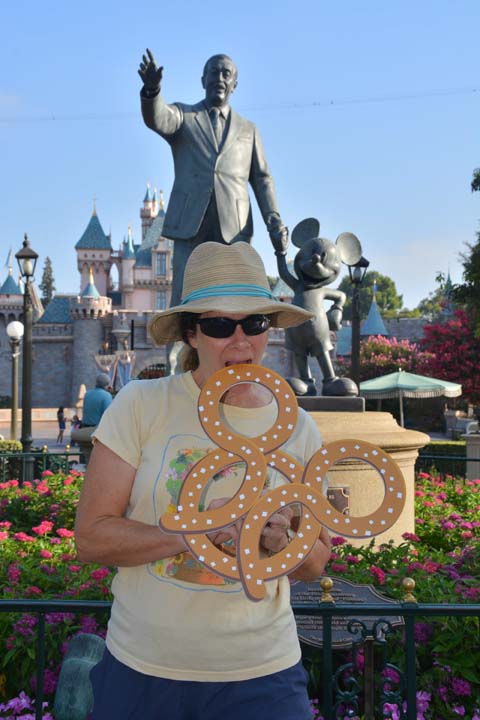 Outside Pixie Hollow there was an especially magical Magic Shot – this was one of my fairy favorites!
The Dumbo photo was my longest wait of the day. And this one was odd… it took over three hours to show up in the PhotoPass section of the Disneyland app, and even once it did…there was no Dumbo. It still hasn't shown up on the photo in the app, but I was able to download it from the web site via my laptop. A problematic pachyderm.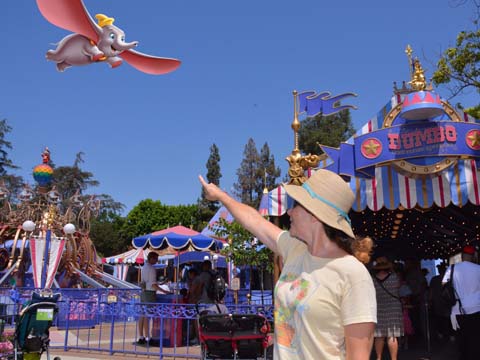 The final Magic Shot in Disneyland was in Town Square – if only Mickey Bars were really that large! The photographers had fun posing guests who were part of a group for this one – one holding it and others grabbing for it.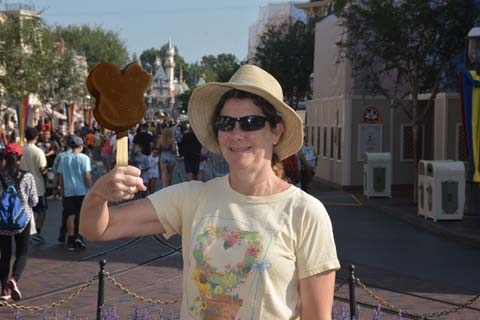 Speaking of the photographers – they took their time to take multiple photos (and not just with the prop or Magic Shot) with each group of guests. They engaged with everyone, and it wasn't just "stand here…smile…NEXT". Though that would have sped things up a lot. They really seem to enjoy their jobs.
Disneyland had two character encounters – one with Captain Hook and Mr. Smee, and the other with Marie. Both had HUGE lines. I didn't wait, but I got a quick shot of Marie.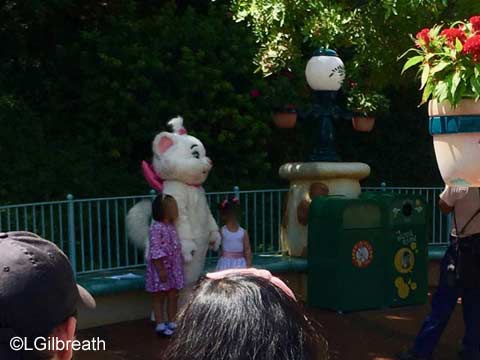 Over in Disney California Adventure I started with the Storytellers Statue. The prop there was a clapper board. I think the addition of the News Boys is a standard Magic Shot, but it was a bonus for me that I didn't expect – and that's what makes it "Magic", right?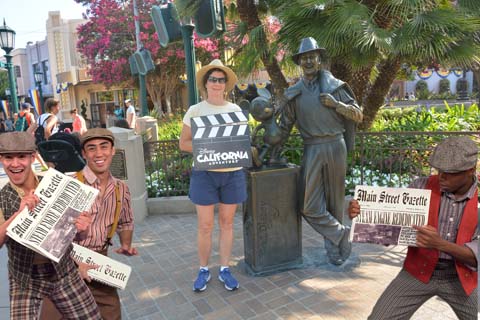 Another bonus, the photographer at the fountain had the PhotoPass Day sign (pictured above). And this standard Magic Shot that made me chuckle when I saw it.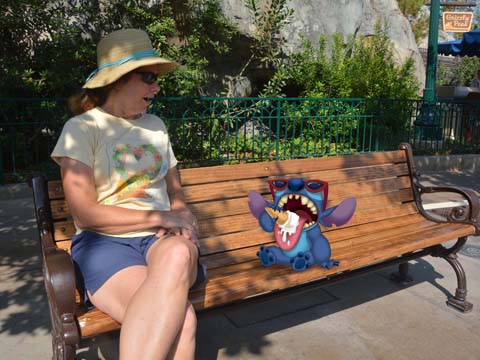 I think my favorite photo of the day was this one at the Grizzly Peak Sawmill. Un"bear"ably cute! I "Koda" hung out with him all day.
There was an opportunity to hold the Piston Cup at the entrance to Cars Land. Ka-Chow!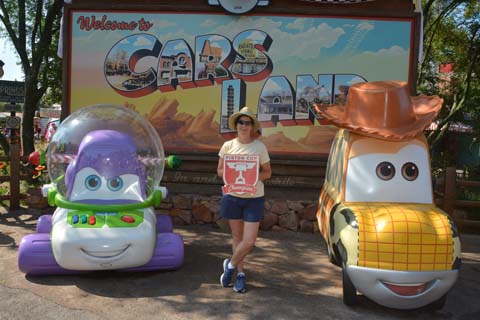 The Grape Soda pin was elusive – the photographer didn't arrive at the location until 11:00. It must have been a long flight from Paradise Falls. I got a bonus (standard) Magic Shot, though.
You gotta have your duck(lings) in a row to get this shot! I'd expected this one to have a long line, but it wasn't too bad.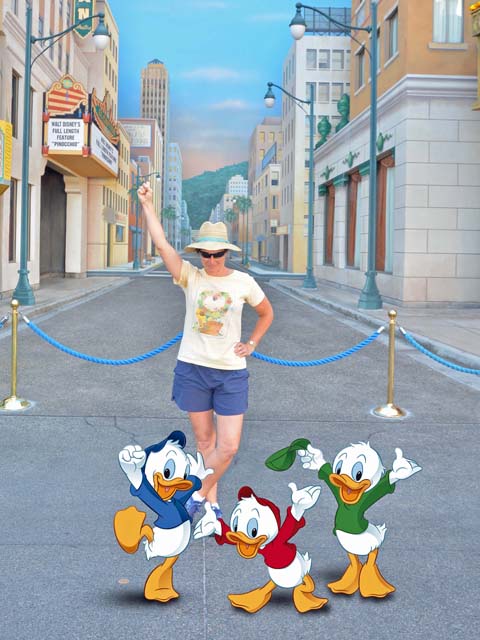 There were also two character experiences in Disney California Adventure: Dr. Strange and Loki, and Joy and Sadness. Also with long lines.
Guests really seemed to be enjoying the photos – I spoke to a number of people who, like me, had come just for the special PhotoPass Day photo ops. Quite a few people were dressed up, too. It was a very festive atmosphere and I had a good time. It's almost a shame that we have to wait until next Aug. 19 for PhotoPass Day to roll around again.