Mickey has a big birthday coming up! He has already had an official portrait released for the occasion of his 90th birthday, which is officially on November 18. Today we learned about a very special pop-up exhibition in honor of Mickey's birthday.
Mickey: The True Original Exhibition
Open Tuesday-Sunday
November 8, 2018 to February 10, 2019
60 10th Avenue in New York City.
This promises to be an immersive and interactive exhibition inspired by Mickey's status as a "true original" with a global impact on art and pop culture. It will take us on a journey from his beginnings in the classic black and white Steamboat Willie to today's technicolor shorts.

Mickey: The True Original Exhibition ©Disney
There will be larger-than-life multimedia art installations, photo-worthy experiences, and some surprises from muralists, sculptors, artists and designers. All the art and works will be original to the exhibition.
As a bonus – there will be "preview installations" by three artists in pop-up locations across the country. These preview installations will pay tribute to three iconic pieces of Mickey Mouse merchandise that have withstood the test of time — the Mickey Mouse watch, T-shirt, and plush.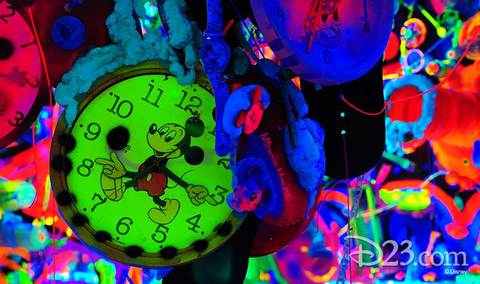 Mickey: The True Original Exhibition ©Disney
The exhibition will feature work from both renowned and emerging contemporary artists. The interactive exhibition is curated by designer Darren Romanello and will feature exclusive, original art from artists including:
— Kenny Scharf
— Amanda Ross-Ho
— Shinique Smith
and more to be announced in the coming weeks.
Scharf, Ross-Ho, and Smith are the three artists who will be previewing their work in the pop-up preview installations across the US as well as in the full pop-up exhibition in New York City.
To keep up on news on the exhibition, artist details, ticket information and behind the scenes content visit www.Disney.com/MickeyTrueOriginal. You'll also want to follow @MickeyTrueOriginal on Instagram with #MickeyTrueOrginal.
Are you planning on traveling to NYC to see this exhibition? Let us know in the comments!