Disney's 50th Anniversary is ending soon, and we're already seeing some changes around the parks.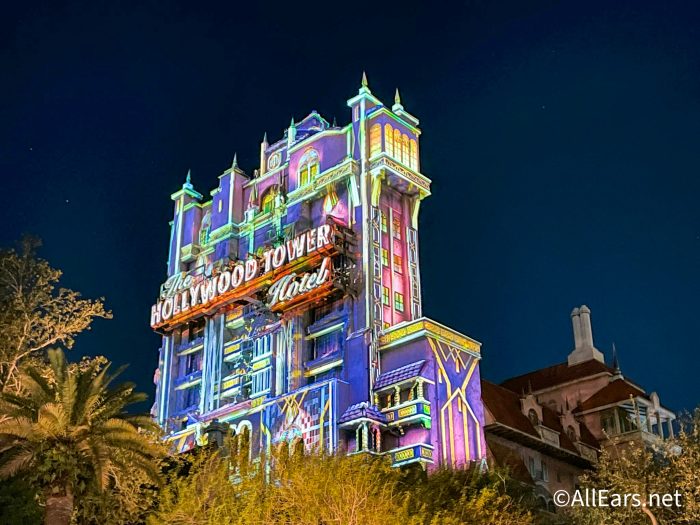 With the celebration only lasting through March 31st, we've seen some things disappear from the parks. A few of the celebration snacks have disappeared from Disney menus, 50th decor has been removed from a castle playset, and recently Disney's Animal Kingdom's map has been stripped of all its 50th information and imagery. Now, another park got a NEW map, and we're seeing some big changes.
A new map has debuted at Disney's Hollywood Studios!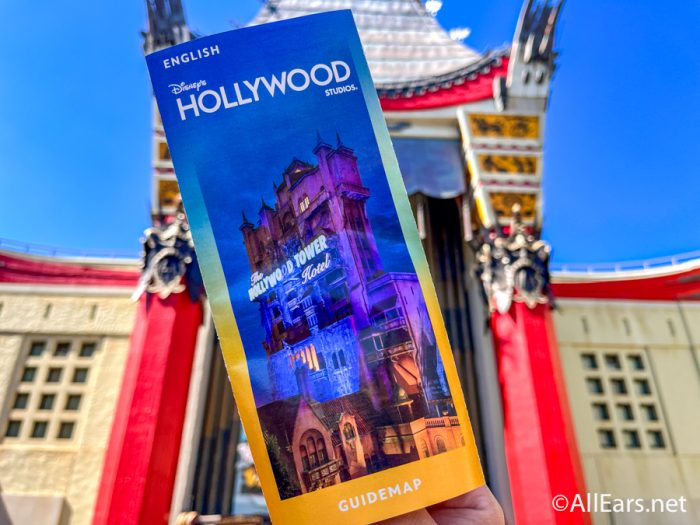 The new map does NOT have any 50th Anniversary mentions and has a simple image of the Tower of Terror on the front. You'll notice that although this map shows the Tower of Terror at night, the Beacon of Magic lighting effects are missing. These are expected to end with the 50th Anniversary, except at EPCOT where the Beacon of Magic transformation is more permanent.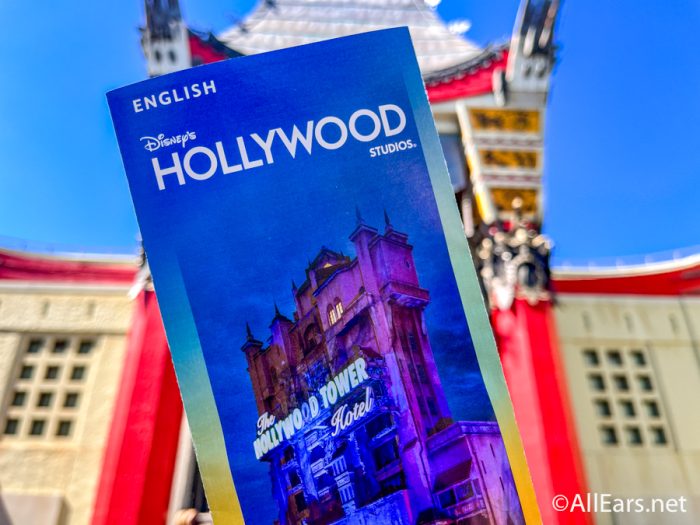 On the inside, 50th Anniversary mentions have also been removed. Where it used to say "The World's Magical Celebration," the map now reads "Let Your Adventure Begin," and includes a new section for Roundup Rodeo BBQ — which opened on March 23rd. In the "Nighttime Experiences" section, the Beacon of Magic has also been removed. There are no more mentions of limited-time food and beverages for the celebration.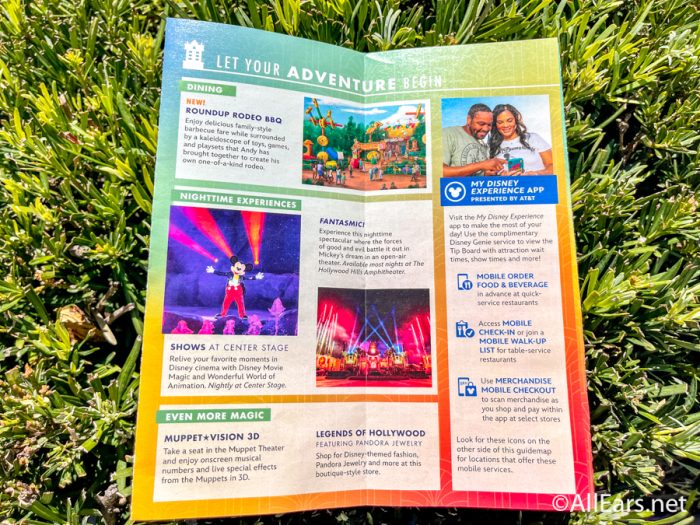 On the inside, there's an illustration of the new Roundup Rodeo BBQ in Toy Story land on the map.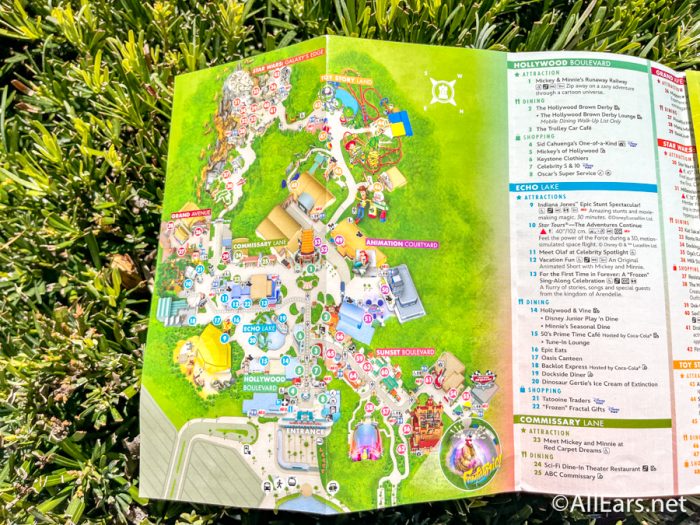 You'll also see a Roundup Rodeo BBQ listed under Toy Story Land under the directory as well.
The back has all the same basic information we've seen before but incorporates the bright colors from the rest of the map. You will find a reminder about Disney's right to ask guests to leave for offensive behavior.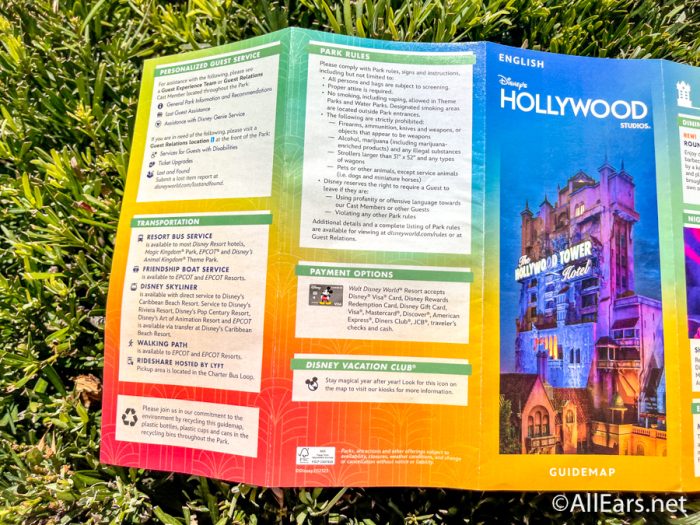 Overall, the main changes we're seeing on the new map are regarding Roundup Rodeo BBQ and the removal of 50th Anniversary touches. We'll be sure to keep you up to date on the latest Disney changes, so stay tuned to AllEars for more!
Will you be picking up this new map on your next trip to Disney? Let us know in the comments!