If you're at Hollywood Studios today and weren't anticipating bigger crowds, you might be SURPRISED.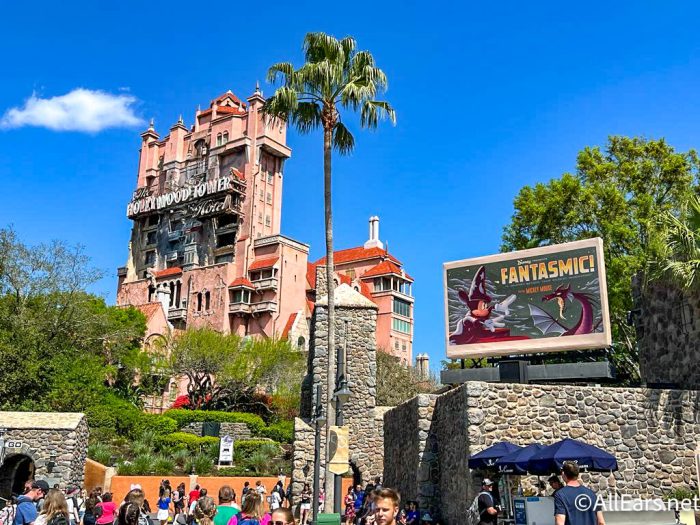 Sure, it's spring break time (which might already lead to some bigger crowds in the parks), but on top of that, Roundup Rodeo BBQ has finally opened in Disney's Hollywood Studios. So just how does the opening of a new restaurant impact crowds? We found out.
While we were in Hollywood Studios on the opening day of Roundup Rodeo BBQ, the crowd situation was…interesting.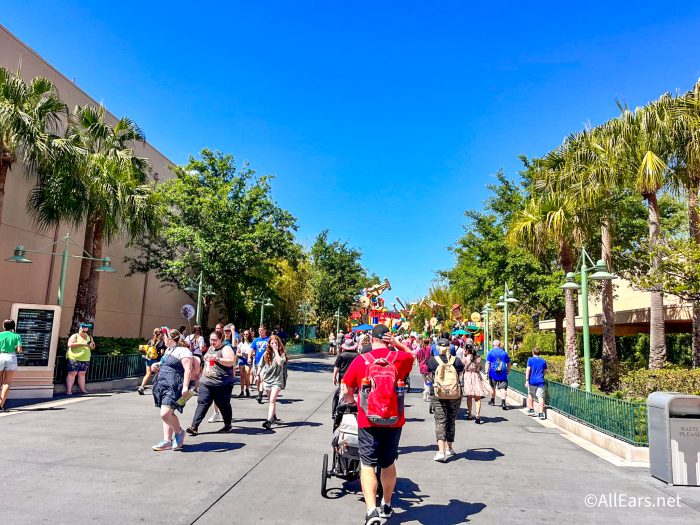 Overall, the park as a whole felt pretty crowded, but it was by no means the worst we've ever experienced.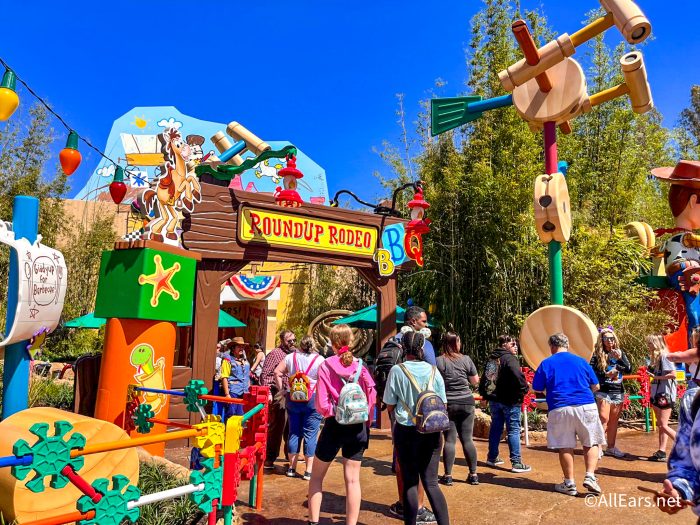 Some of the crowds did seem to be concentrated in Toy Story Land.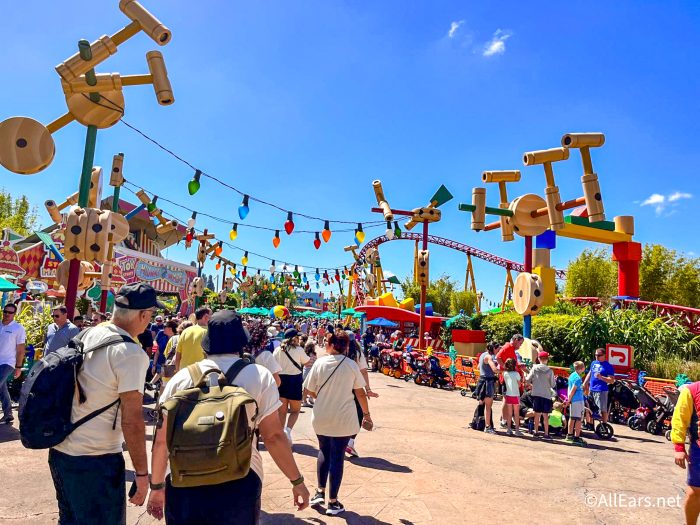 There were a decent number of families waiting around the Roundup Rodeo BBQ restaurant as they got ready for their reservations.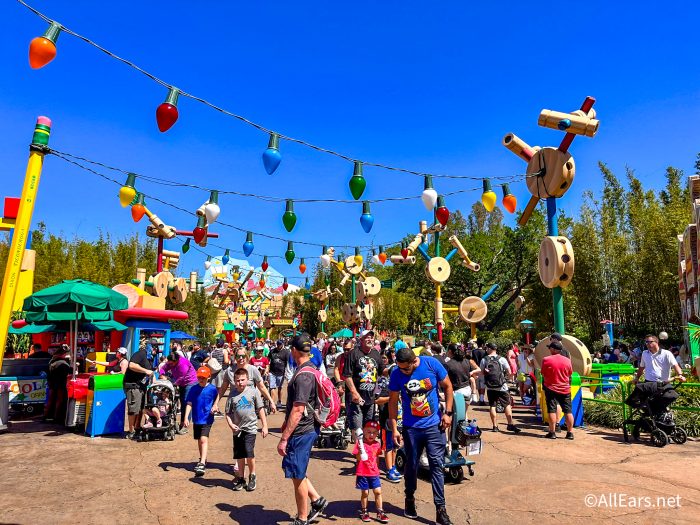 But the main culprit of big lines in Toy Story Land actually seemed to be one of the land's rides. The Lightning Lane line for Toy Story Mania was backed up which was causing a lot of congestion. After we did a bit more walking through Toy Story Land, we found that some of the crowds actually weren't as bad as they initially seemed.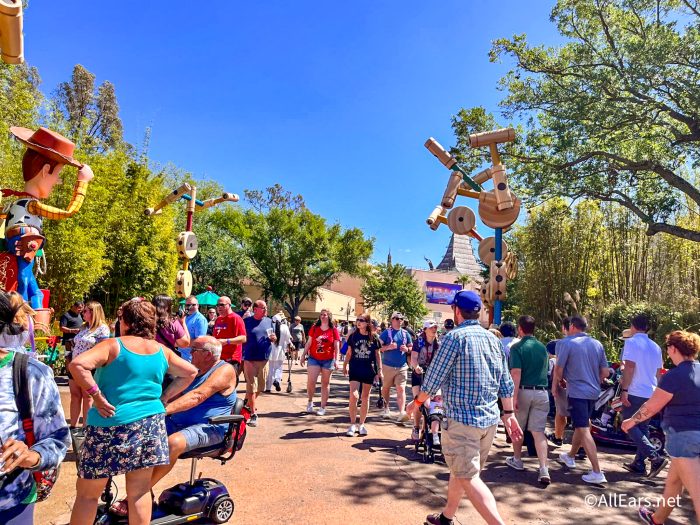 As we walked further away from the land, the crowds seemed to even out. It was still a generally busy day at Hollywood Studios but, again, not the busiest day we've seen.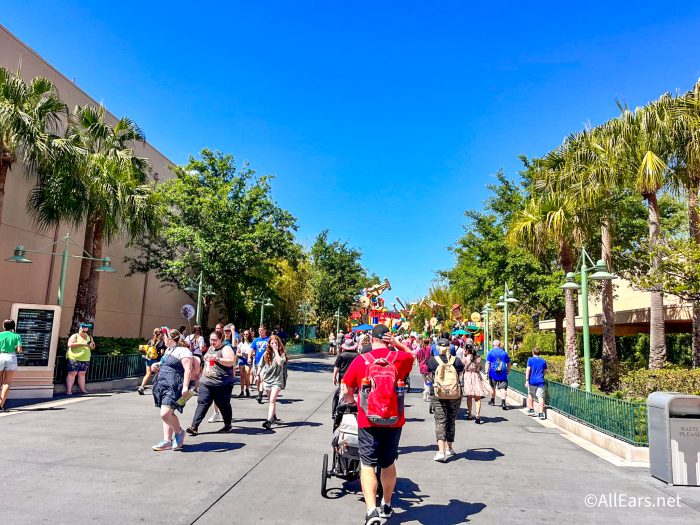 In fact, when we were outside of Roundup Rodeo BBQ, we saw a Cast Member outside with a sign about joining the walk-up waitlist for the restaurant. This is something you can do through the My Disney Experience app. According to the Cast Member, multiple people were actually able to reportedly find a last-minute reservation for the restaurant thanks to the app so it never hurts to try!
One fun thing we did note is that quite a few people were Disney bounding as Toy Story characters, likely to celebrate the restaurant's big opening. If YOU want to create your own unique look inspired by a Disney character, check out AllEars Style.
There, we've got tips and links to all kinds of things that can help you make the ideal Disney outfit! We've even got some outfit ideas for those who love Toy Story characters.
Make sure you check out our post for Roundup Rodeo BBQ for more information on the newest restaurant! And stay tuned for more Disney news.
When's your next trip to Hollywood Studios? Let us know below!