The World's Most Magical Celebration (a.k.a. the 50th Anniversary of Disney World) brought some exciting additions to Walt Disney World.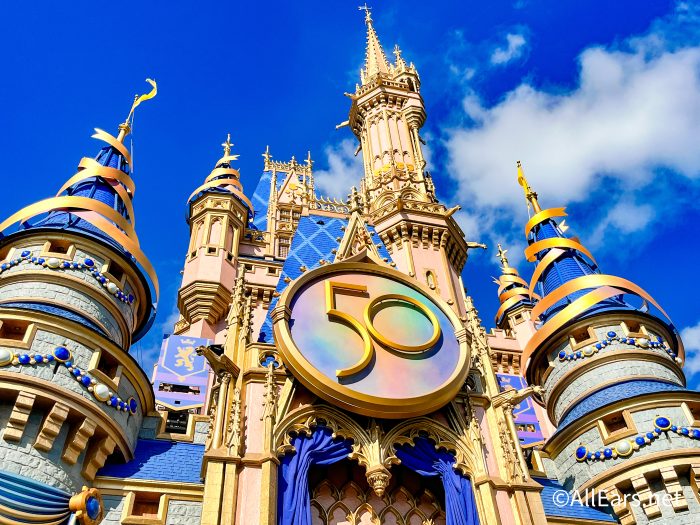 Disney World celebrated its 50th anniversary with the addition of new decor and costumes, golden statues, nighttime shows, and of course — SNACKS! But unfortunately, some of these things will likely be disappearing soon.
March 31st will be the LAST DAY for the 50th Anniversary celebration. Disney hasn't really detailed what exactly will happen when the 50th ends, but we expect that we'll have to say "goodbye" to quite a few things.
For example, we've already seen 50th Anniversary details REMOVED from several Disney World park maps.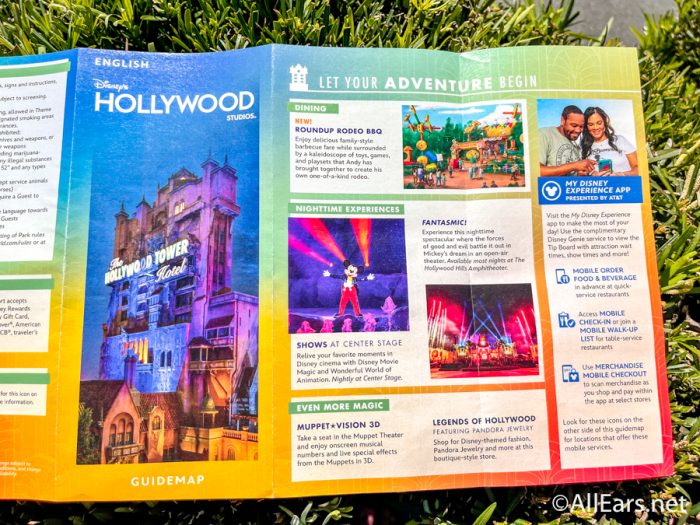 And the 50th Anniversary touches have been removed from the Cinderella castle playset.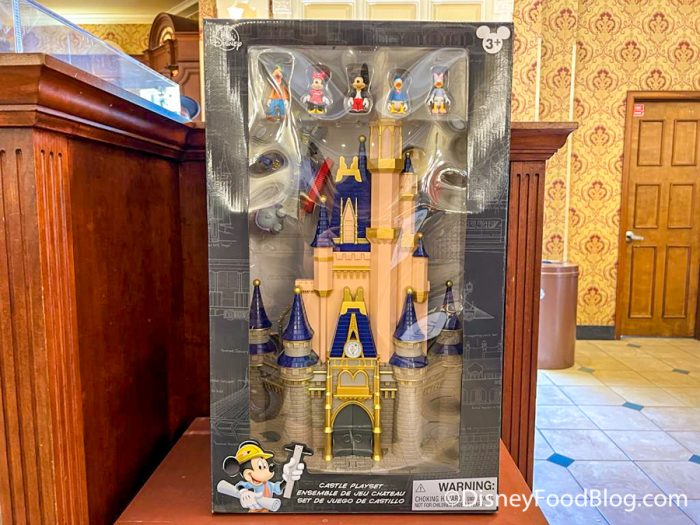 Plus, Disney has placed some warning stickers on certain 50th Anniversary collectibles to note that the celebration will be ending soon.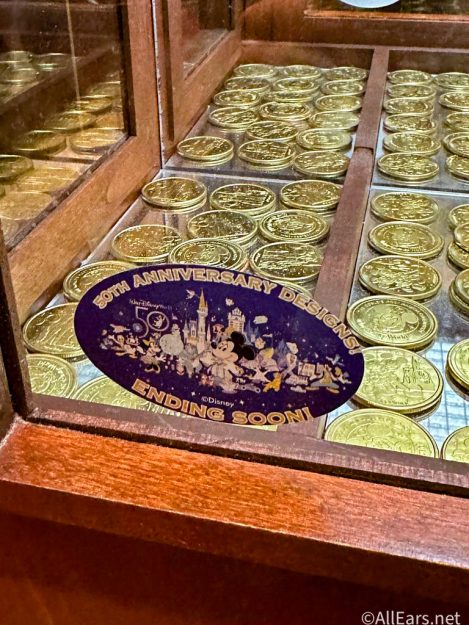 But, perhaps most importantly, we expect we'll have to say "goodbye" to some amazing and adorable 50th Anniversary snacks soon. Disney hasn't announced exactly which ones will be departing, but we have already started to see some of these items disappear from Disney World's menus, like the 50th Anniversary Minnie Tart from Beach Club Marketplace.
There are quite a few 50th snack favorites that we will be sad to see go, but keep in mind Disney puts out exciting new treats frequently. And sometimes a 50th Anniversary snack might be taken off the menu but replaced with a very similar snack that simply has the 50th theming removed — so don't give up all hope!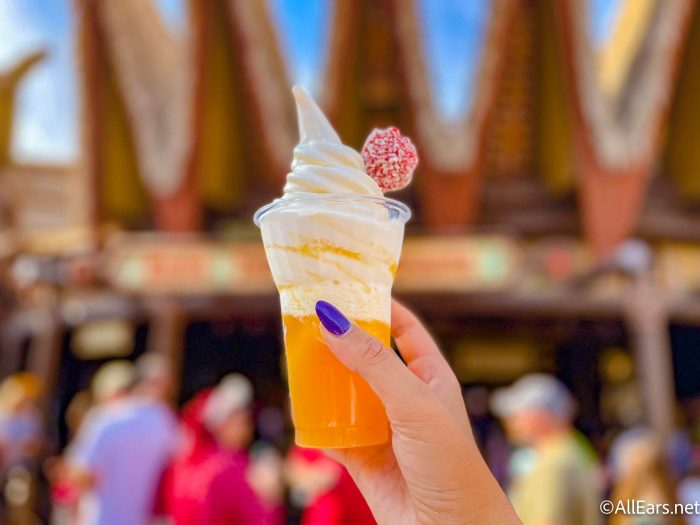 So heed this warning. If you'll be in Disney World next week, do NOT make the mistake of saying "Oh, I'll skip that 50th Anniversary snack and try it the next time I'm here." If you'll be visiting past March 31st, you may NEVER get the chance to try that exact same snack again — so grab it NOW while you can.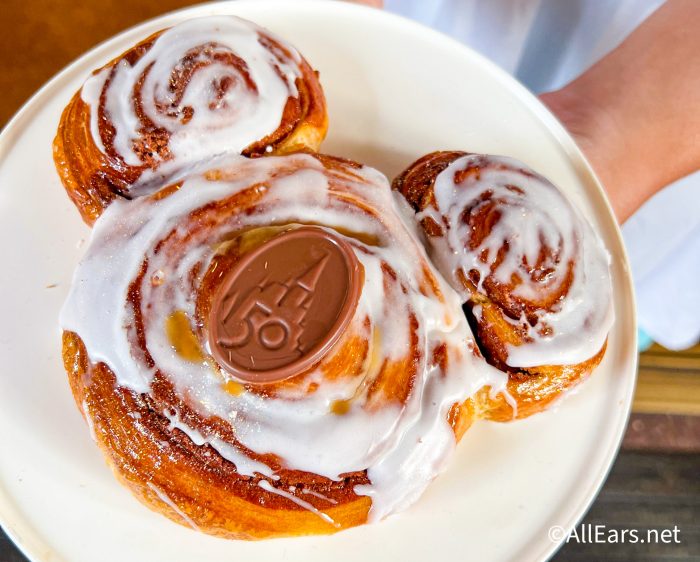 Want to make sure you don't miss out on the 50th Anniversary fun while it's still around? See our posts below:
And remember to always be on the lookout for NEW snacks. A ton of new snacks are arriving around the parks for spring, and there's a NEW snack cart outside of TRON Lightcycle / Run that has opened.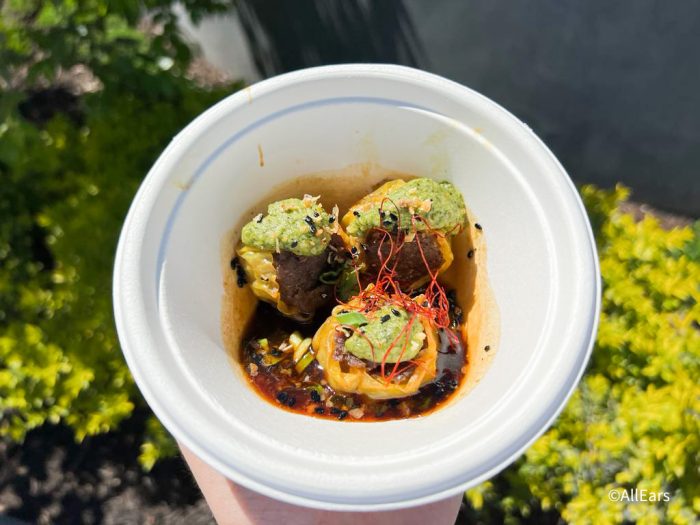 We'll keep an eye out on the menus to keep you updated, so stay tuned to AllEars for more!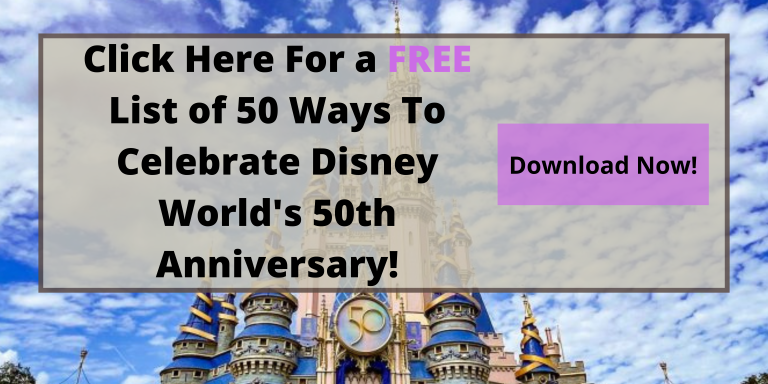 Which 50th Anniversary snack will you be sad to see go? Let us know in the comments!