Many people (including yourself!) may find themselves searching for the "perfect" souvenir to take home from each Disney World visit, but there's one that many have flown under your radar recently and it's one you'll have to pick up A.S.A.P.!
Disney World souvenirs come in all shapes and sizes from autograph books, to bubble wands, and even park maps but this particular Disney souvenir is about to disappear forever!
Walt Disney World's Most Magical Celebration (the 50th Anniversary) is ending soon after its 18-month-long run (it'll only last through March 31st, 2023) and a lot of things could soon be disappearing with it!
We've already seen some 50th Anniversary snacks being removed from Disney World menus and 50th Anniversary theming removed from a play set. But now we've spotted an important reminder about one collectible.
See that sticker? It's signaling that the 50th Anniversary design of a particular item will be ENDING SOON! Just what is that item, you ask? We'll tell you!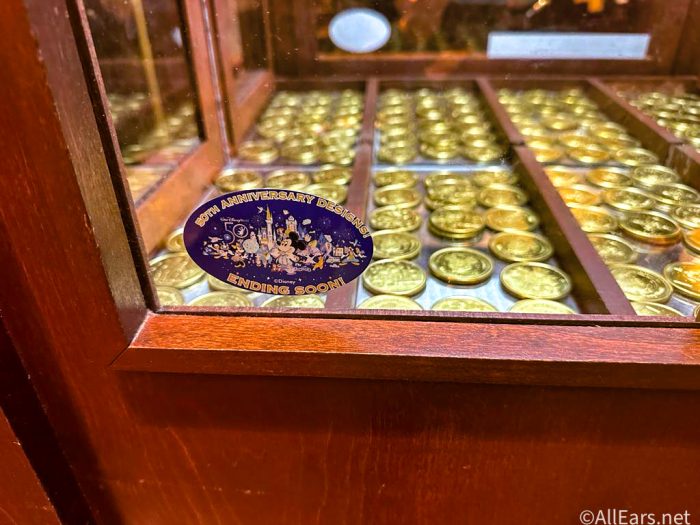 Chances are you've walked right past one of these stands around the Disney World parks and may have glanced at it briefly and walked on. But, these stands house 50th Anniversary collectible medallions that will be moving out of the parks soon.
Each coin is gold in color and has a unique design. The first towards the left features the iconic Partners statue, the second has Mickey and Minnie Mouse together, the third is a similar design we've seen on the 50th merch of Chip & Dale, and the last of this set has Lady of Lady and the Tramp.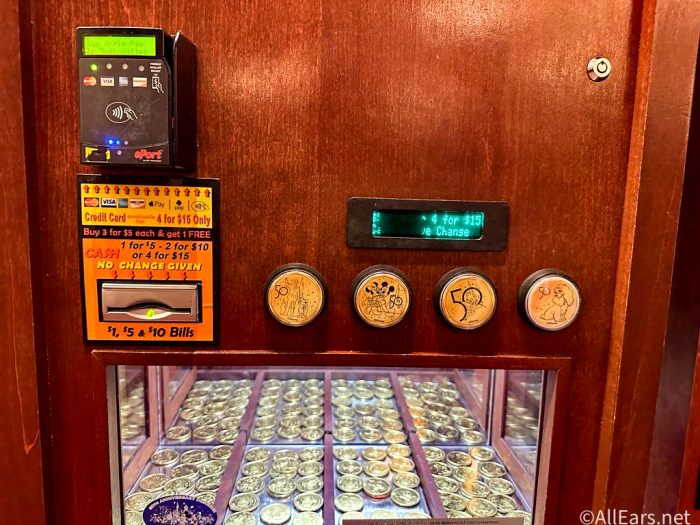 Each of the designs also holds the 50th logo as well. The dispenser lists the costs as 1 coin for $5, 2 coins for $10, or all 4 coin options for $15. The machine we visited accepts cash or card payments.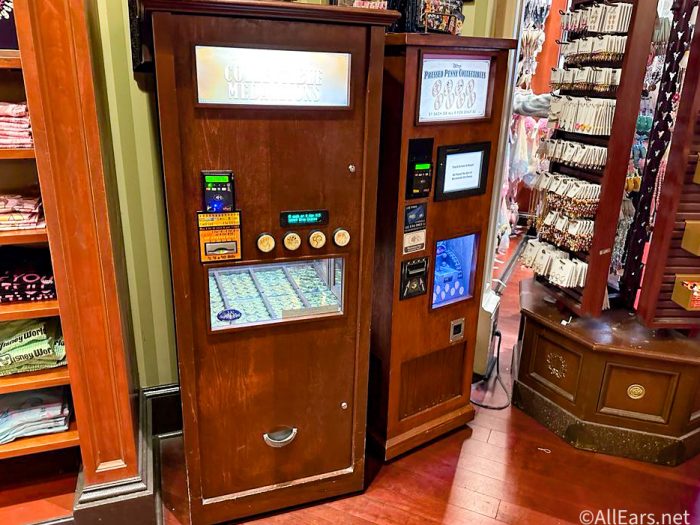 These coins could serve as a nice reminder of the 50th Anniversary celebration and are very easily giftable (they're small so you can easily pack them in your bag)! We spotted this particular machine in the Emporium in Magic Kingdom, but be sure to look for them throughout the places you visit during your next Disney World trip.
Stay right here with us at AllEars for the latest in Disney park updates.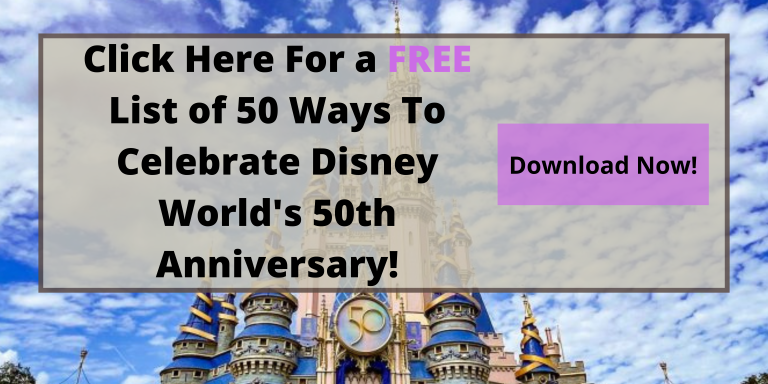 What's the most unique souvenir you've ever picked up at Disney World? Tell us below!