Just a few days ago, Disney World's theme parks closed EARLY due to Tropical Storm Nicole.
The storm also brought with it some other closures and a modification to some of Disney's cancelation policies related to dining and hotel reservations. Now, we've got some updates in terms of when those modified cancelation policies will end and Disney's regular cancelation fees will return.
Dining and Special Experiences
First, let's tackle dining reservations and reservations for "enchanting extras" like Bibbidi Bobbidi Boutique. Disney has shared that they will NOT be enforcing cancelation policies for dining reservations and experiences like Bibbidi Bobbidi Boutique and Savi's Workshop until tomorrow — November 12th.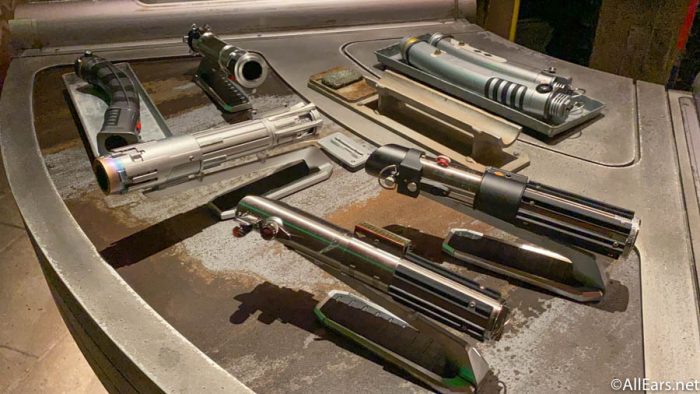 So, if you'll be heading to Disney World soon, know that the cancelation fees for these experiences will soon be in effect once again.
Resort Reservations
In terms of resort hotel reservations, things are a bit different. If you made a reservation directly with Disney Destinations, LLC or The Walt Disney Travel Company, change and cancelation fees imposed by Disney are being WAIVED for all check-in dates from November 8th, 2022 through November 17th, 2022.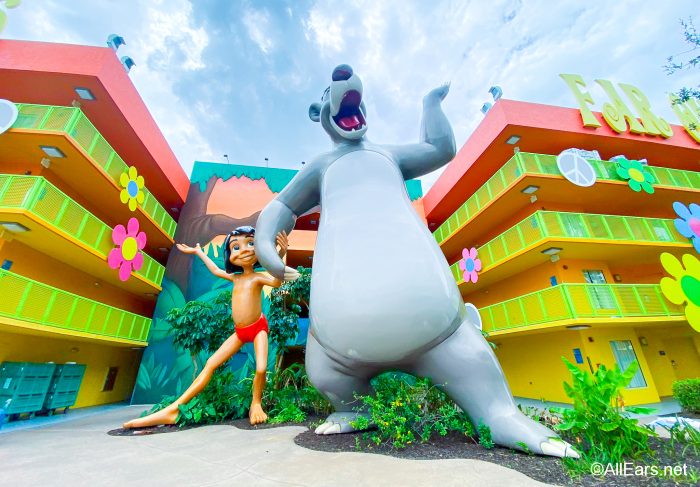 Keep in mind, however, that if you bought things through 3rd-party suppliers (like airfare, car rentals, etc.) you'll need to make any non-refundable payments or pay cancelation fees that may be charged by those companies.
You can see the full details of Disney's modified cancelation policy below.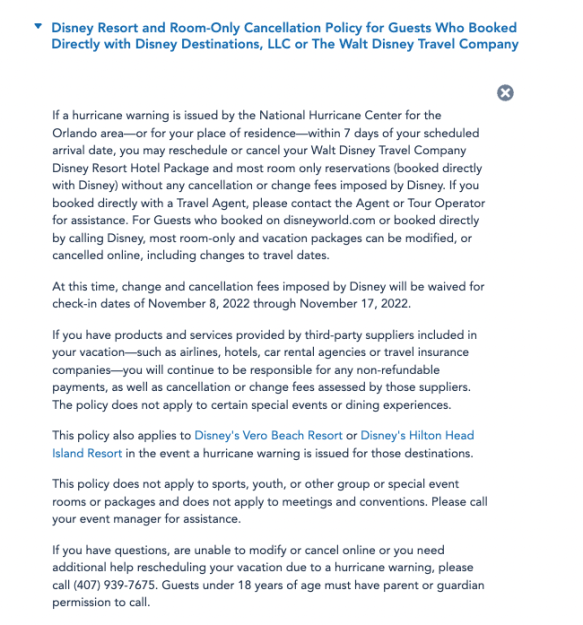 If you'll be heading to Disney World soon and need to make some modifications to your trip, these are important dates to keep in mind.
For a step-by-step guide to canceling your Disney World trip, click here. You can also click here to see hidden hotel fees you're not expecting in Disney World or click here to see EVERYTHING you need to know about Disney World cancelation policies during a hurricane.
Stay tuned for more updates.
Have you ever had to cancel a Disney trip? Tell us about your experience in the comments.