Fantasmic! has been missing from Disney World for over 2 YEARS now. 😮  So many of you might be wondering "what's going on?!"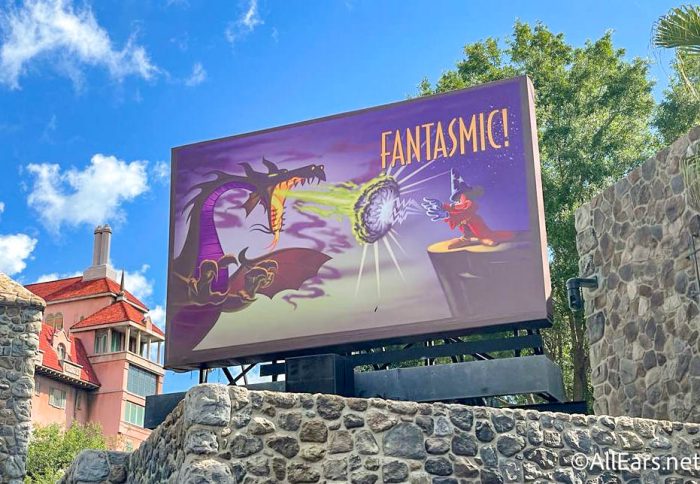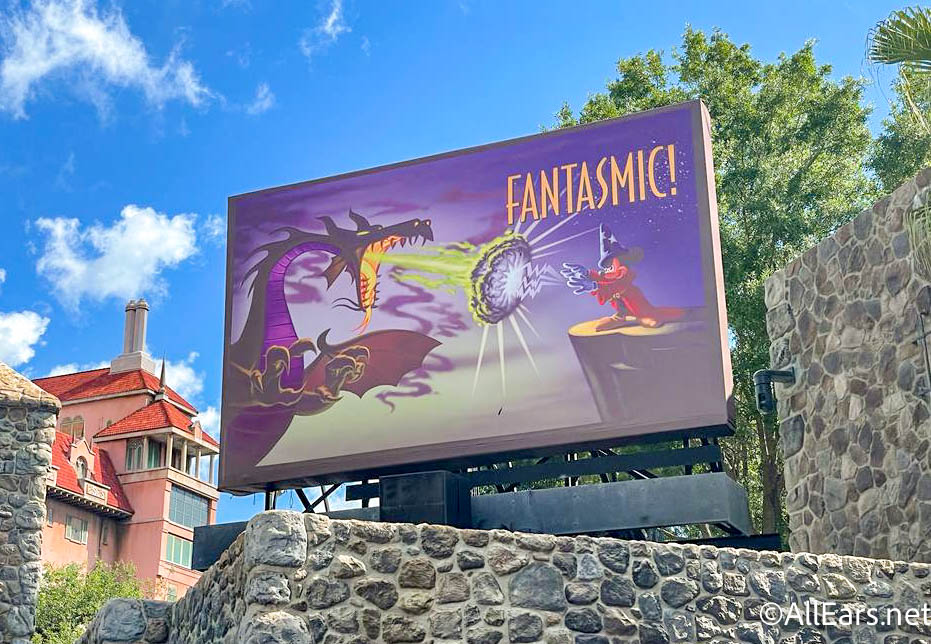 Although Disney has announced that Fantasmic! will be returning to Disney's Hollywood Studios "later in 2022," we've had yet to see an official opening date. Meanwhile, on the west coast, Fantasmic! opened in Disneyland back in May. So we've decided to dive into the situation with Fantasmic! in Disney World, share a full look at the information Disney has shared so far, take a look at the construction going on in the Fantasmic! area, and share details about what we might see in the future!
What We Know
Fantasmic! is a nighttime show that takes place in Disney's Hollywood Studios in a large amphitheater on Sunset Boulevard. This 25-minute show is filled with massive sets, special effects, pyrotechnics, water animation, Disney music, and more.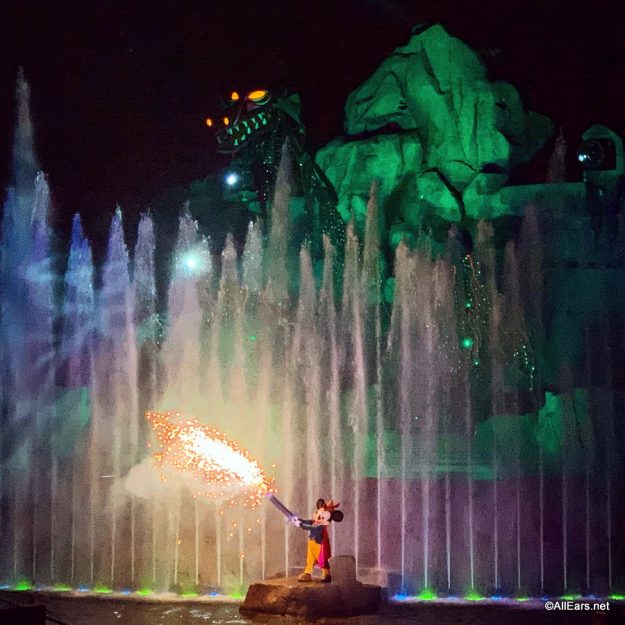 When Disney World closed in 2020 due to the COVID-19 pandemic, so did Fantasmic!…and it has yet to reopen since. In 2021, Disney announced that the show would reopen "in 2022," and they also revealed some changes and updates that would happen to the show.
According to Disney, new characters including Mulan, Elsa, Aladdin, Pocahontas, and Moana will perform "heroic moments," and the show will also feature "technical enhancements" and a new audio system. Additionally, the Pocahontas scene will be receiving a big change involving Frozen 2 characters.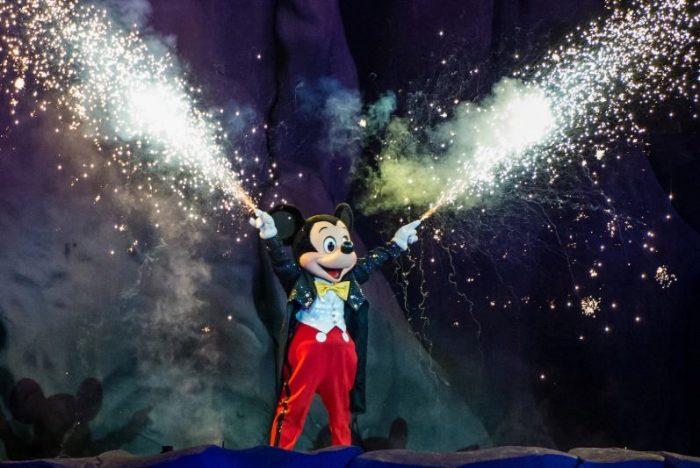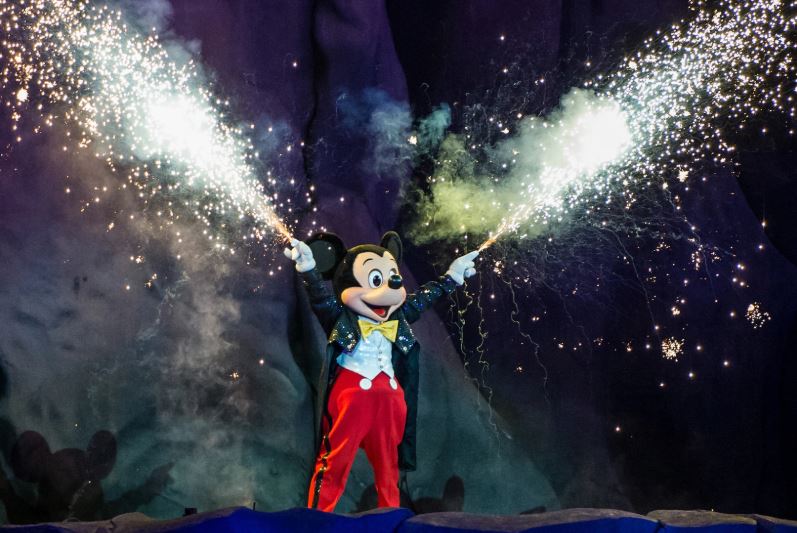 We can also expect to see new animations and new stunts, but we have to wait and see just what they might look like!
What's Been Happening?
Thanks to @bioreconstruct on Twitter, we've been able to keep our eyes on the refurbishment progress of Fantasmic. After the lagoon had been drained for refurbishment in spring 2020, it was finally refilled in January 2022.
Aerial look at Fantasmic. Pool recently filled. Seems like the refurbishment is complete. pic.twitter.com/Ez1ZM5I3FK

— bioreconstruct (@bioreconstruct) January 30, 2022
Around that same time, we could see that the Steamboat Willy ship was rebuilt as well.
A near straight down aerial look at Steamboat Willy. This ship was stripped to frame and rebuilt as part of the refurbishment of Fantasmic. pic.twitter.com/7ghsRrs2Wm

— bioreconstruct (@bioreconstruct) January 30, 2022
In March 2022, @bioreconstruct reported that the area looked presumably completed, although a reopening date was unknown at that time.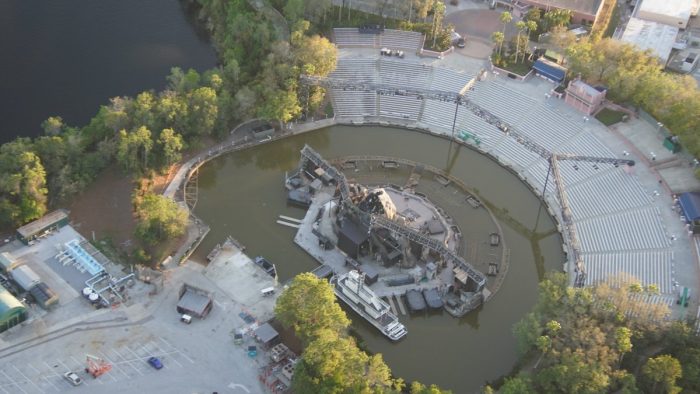 However, in April 2022, the water area was fully drained again, and trash cans had been staged (see the yellow arrow).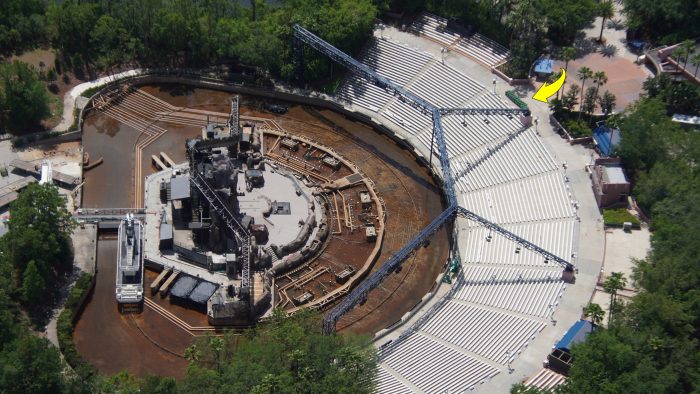 Then in May, the Fantasmic pool was refilled again. We had to wonder, could this mean we were closer to reopening?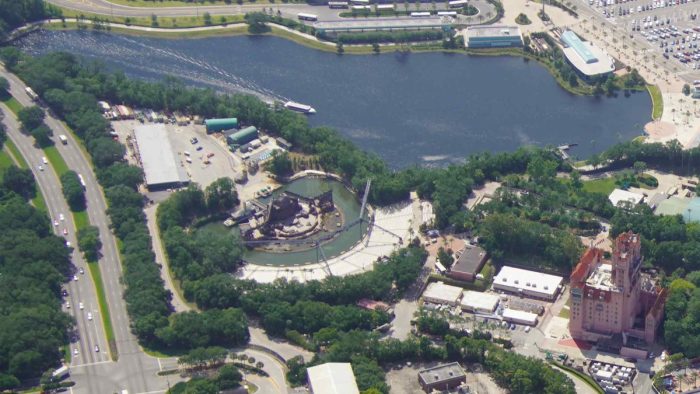 In June, things changed once again, and @bioreconstruct shared more photos in which you could see that the trash cans were now located at each seating section and a boom lift was placed on the left side of the seating area. Note that the canoes for the Pocahontas scene had also been removed, which makes sense as Disney had shared that the Pocahontas sequence will be changing.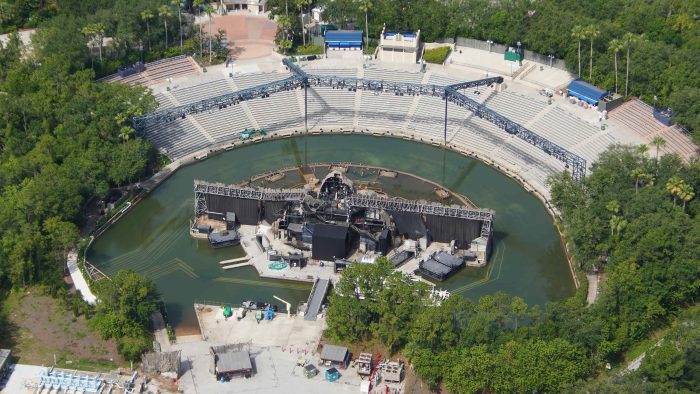 Not much has changed to the area from June to August of 2022. We're hoping that's a good sign, and that the show will be ready to make its return soon.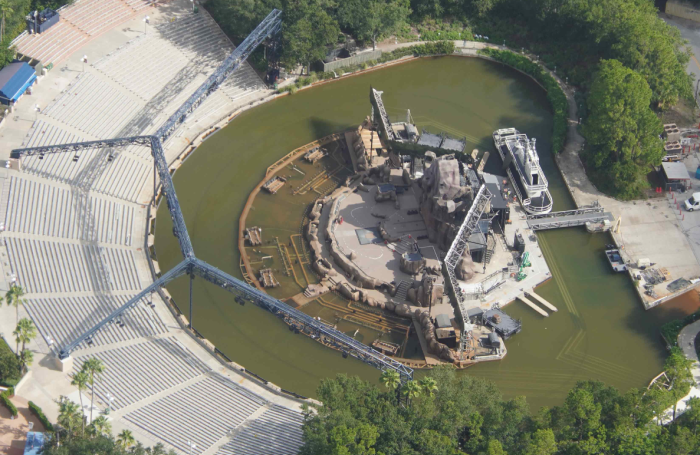 As you can see, Fantasmic has been on quite a journey! Although it looks like things are progressing, Disney has still not shared an official opening date.
When It Could Reopen?
From the visible progress in the aerial view, it looks like Disney could be gearing up for the reopening soon. As of the updates in June, the trash cans had been placed, the lagoon was filled, and things were looking good. But that doesn't mean it's quite ready just yet.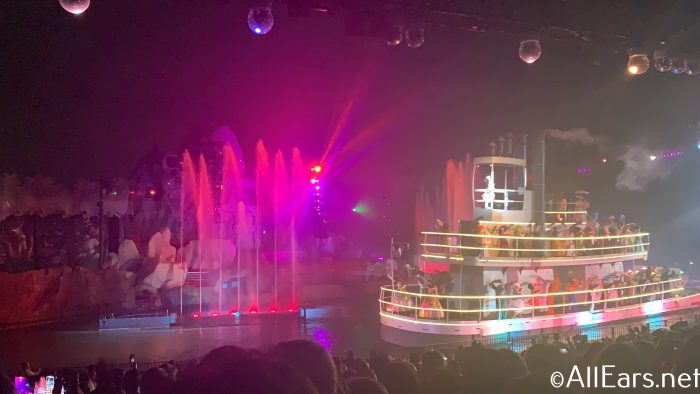 Reopening a Disney World show takes time, even without refurbishments. Cast Members need to be hired for the show and rehearse their performances, and sets and sound effects need to be tested to ensure they work as they should — and Fantasmic! has many working pieces.
That said, we're over halfway through the year by now, so logically Fantasmic! should reopen sometime in the latter half of 2022. Disney did say that it would return "later" in 2022. It's always possible that Disney could postpone the reopening, but they do have five more potential months left in 2022.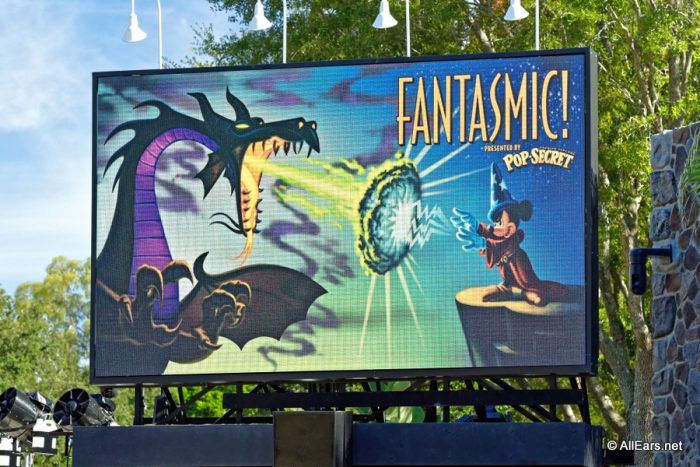 Thus far, the Fantasmic! website still only indicates that it is "returning 2022" and no performance times show in the calendar through September 11th, 2022, which is as far as it currently goes (as of the latest updates to this post).

Other Hollywood Studios shows such as Beauty and the Beast Live on Stage and the Indiana Jones Epic Stunt Spectacular have reopened over the past year, although we still have yet to hear about the future of Voyage of the Little Mermaid.
And nighttime spectaculars are back in EPCOT and Magic Kingdom, and the Wonderful World of Animation has returned to Hollywood Studios. But we've yet to hear any update about some of the other nighttime shows that once existed in Hollywood Studios, like Star Wars: A Galactic Spectacular.
So it's a bit of a mixed bag in Disney World right now, with many/most things back to "normal," but several things still missing in action. Perhaps the return of more character meet-and-greets, character dining, the Finding Nemo Musical, the upcoming return of the more "full" version of the Festival of the Lion King show, and the reopening of other more performance-based experiences is a good sign for the return of Fantasmic!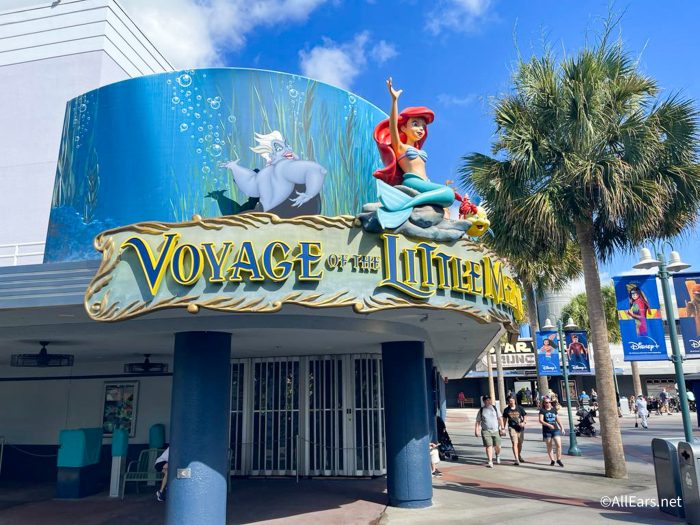 We'll be watching closely for any further developments or updates in Disney's Hollywood Studios, so keep following AllEars for more Disney news!
Join the AllEars.net Newsletter to stay on top of ALL the breaking Disney News! You'll also get access to AllEars tips, reviews, trivia, and MORE! Click here to Subscribe!

Have you seen Fantasmic! in Disney World? Tell us in the comments!